This tiny kitten has an unbelievable fighting spirit. She was covered in glue when she was found at just a few days old. The little fur baby wasn't willing to go down without a fight.
"We got a call from animal control to take in this one-week old kitten... She was rescued by a good Samaritan from some abusive kids who were covering her with glue," North Brooklyn Cats shared the story on Facebook.
"Some had been cleaned or shaved off when she arrived, but she's still a mess."
Lisa Vallez, a passionate animal rescuer, took the little kitten in, spent hours cleaning out the glue and gave the kitten a warm bath, plenty of food and all the love she could supply. The brave little kitten soon turned around.
"She was christened 'Aveline' by Tim S who noticed her face is the Assassin's Creed logo in kitten fur!" Lisa said.
A little survivor.
Nursing on her bottle of kitten milk replacer like a champ!
Brushing that beautiful coat.
Kitty's foster mom patiently and carefully removing all the glue residue.
Watch video:
Aveline the little miracle kitty.
Watch video:
she may be tiny but her appetite is surely not!
It's hard to believe how this little girl looked when she was found.
Just look at that smile!

Update:
Aveline has been adopted!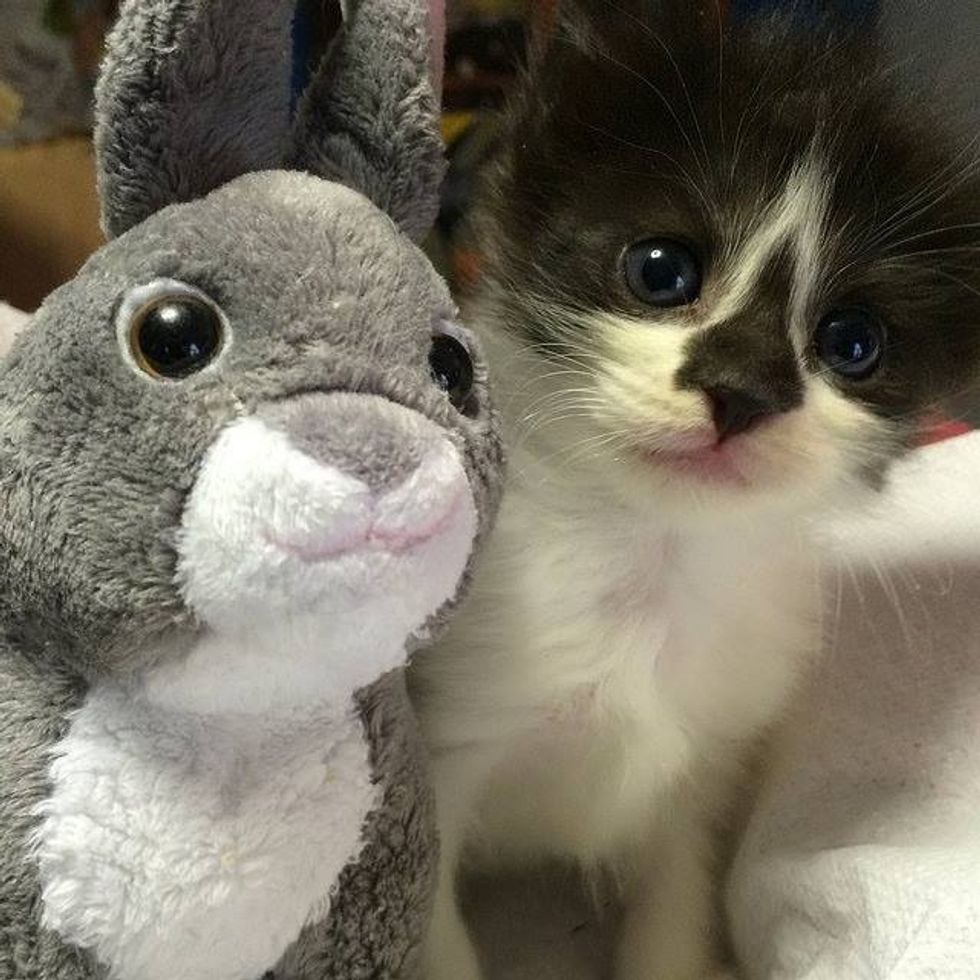 Photo: North Brooklyn Cats
Happy and loved!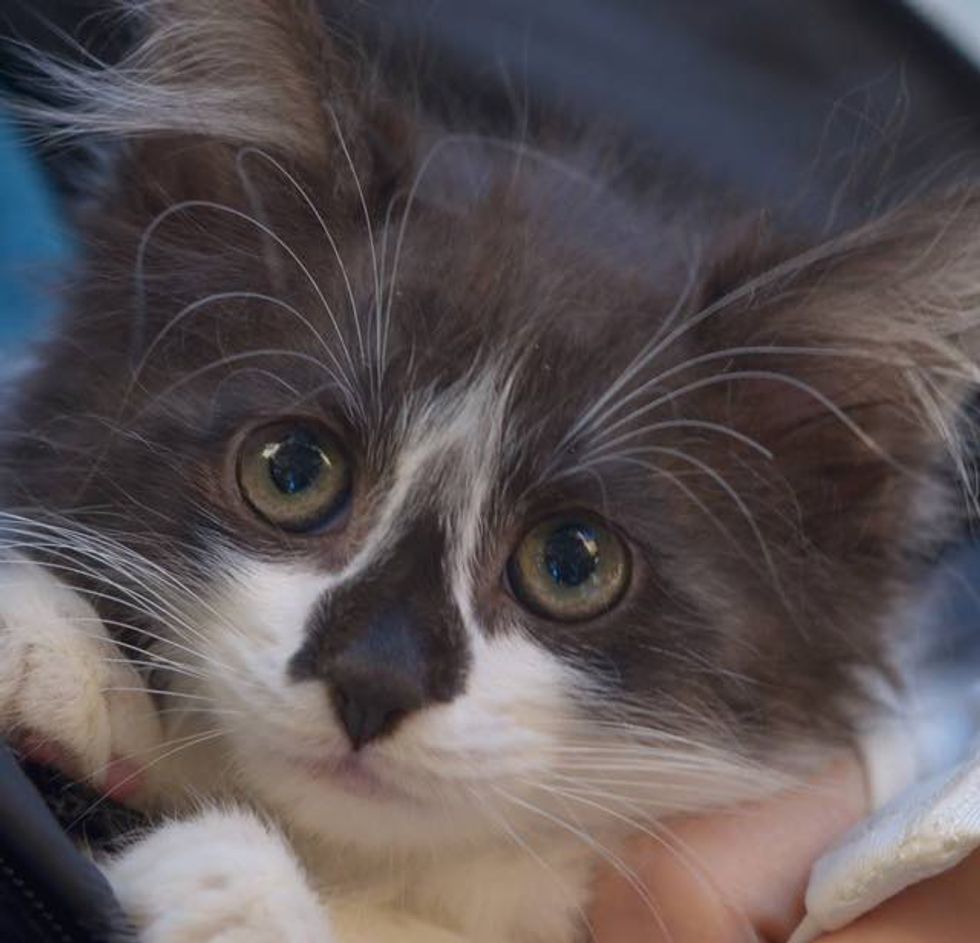 Photo: North Brooklyn Cats
Share this story with your friends. (Follow North Brooklyn Cats on Facebook)