A little kitten was brought into an animal hospital after she was found outside by herself. The tiny fluffy girl came up with an adorable way to get people's attention and steal their hearts.
Meet Nugget!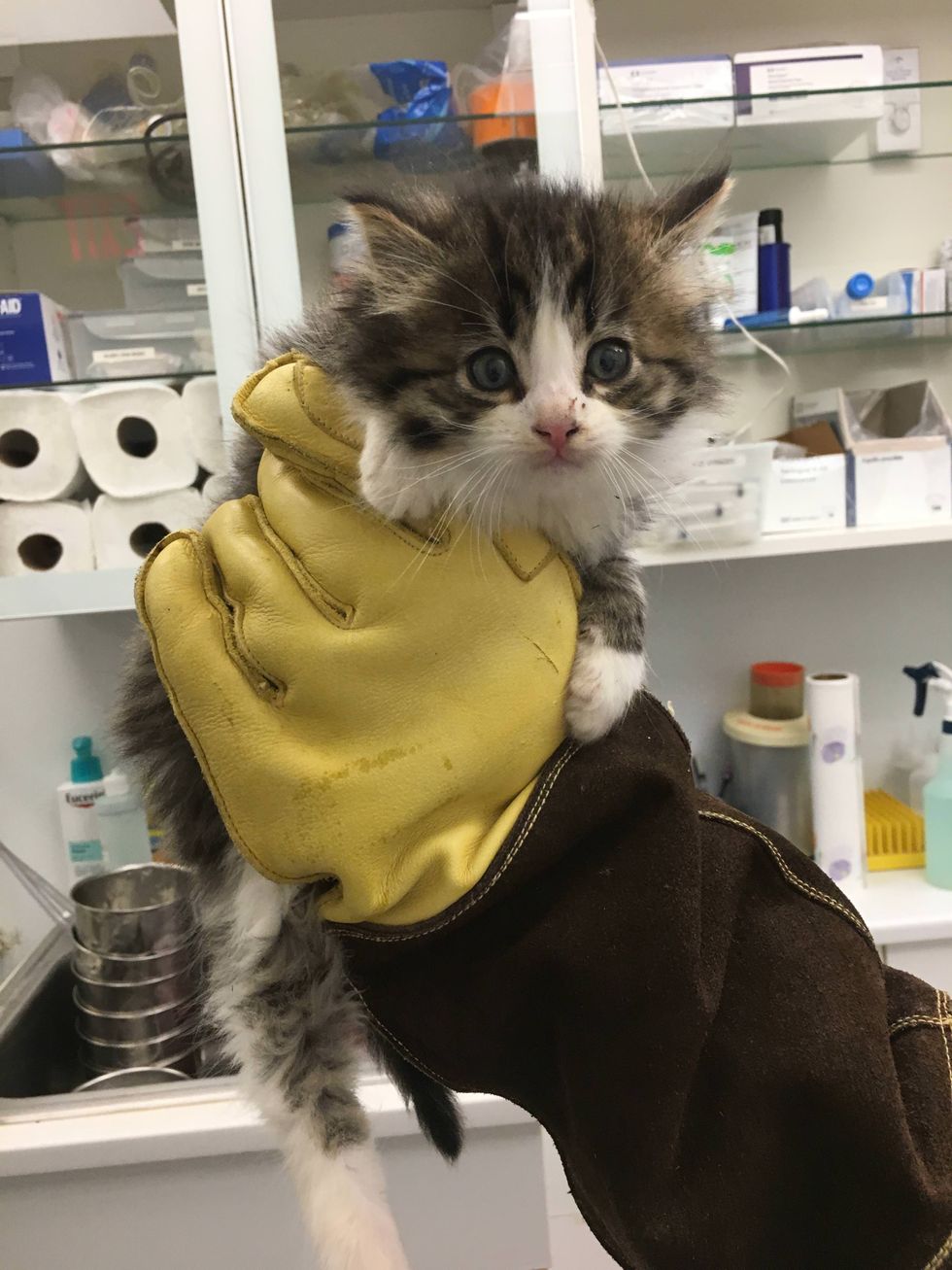 imgur/ M0rbesety
Staff at an animal hospital in Westchester NY spotted tiny Nugget outside under a bush all alone. Naturally, they knew they had to save her.
"I work at an animal hospital so we're getting her all checked out and cared for," imgur user M0rbesety said.
They weren't sure how the kitten ended up outside by herself but suspected that she might have been left there. "It looks like someone dropped her off. She had no fleas and was pretty clean. If she was born outside she'd be dirty."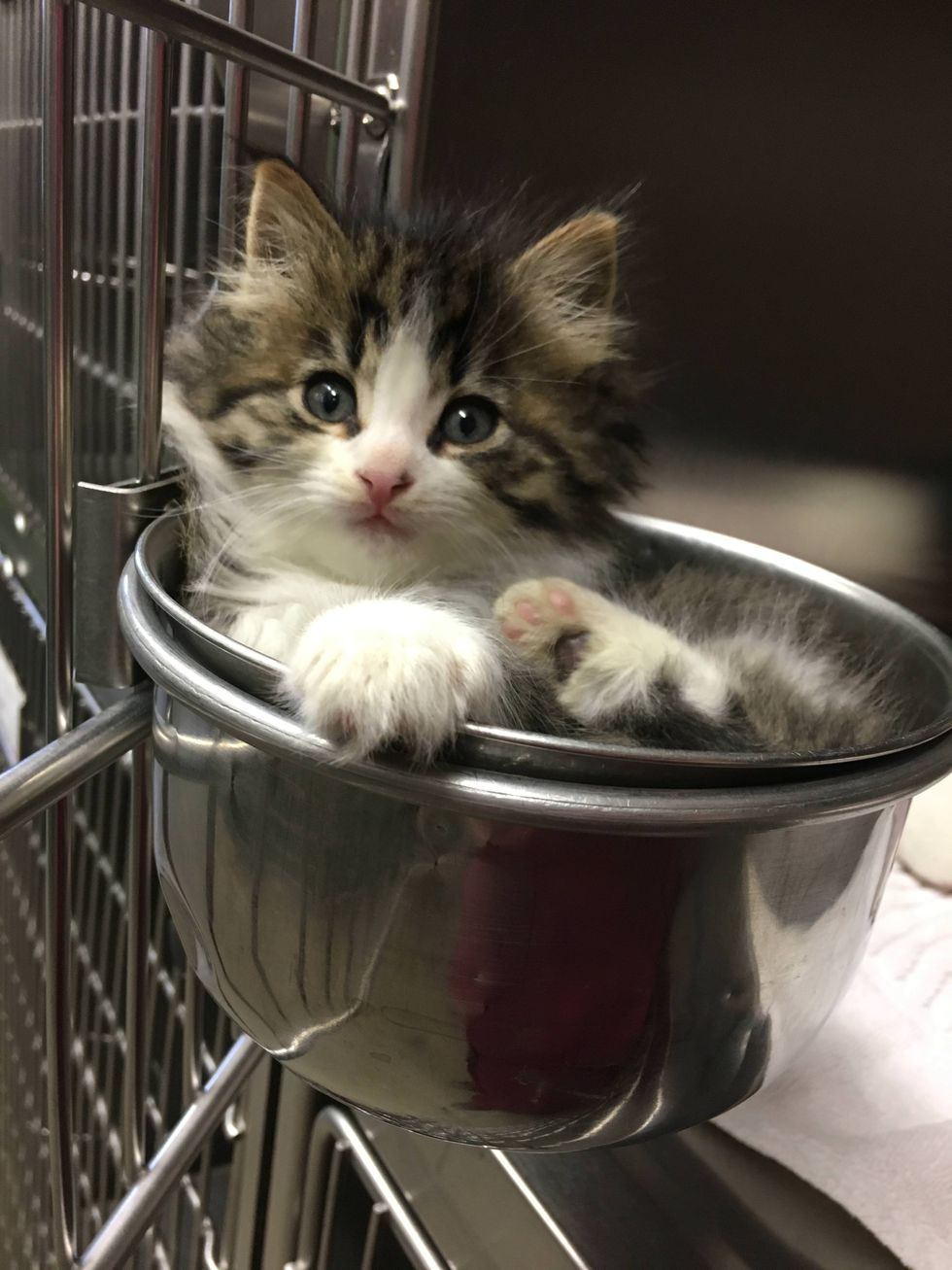 imgur/ M0rbesety
They are fostering the kitten, giving her all the care and love she needs to thrive.
While at the animal hospital, Nugget decided to crawl into her food bowl and turned it into a perch. Despite all the comfortable beddings, blankets and a cuddly teddy they prepared for her, Nugget stayed in her favorite bowl, supervising her human friends while stealing their hearts.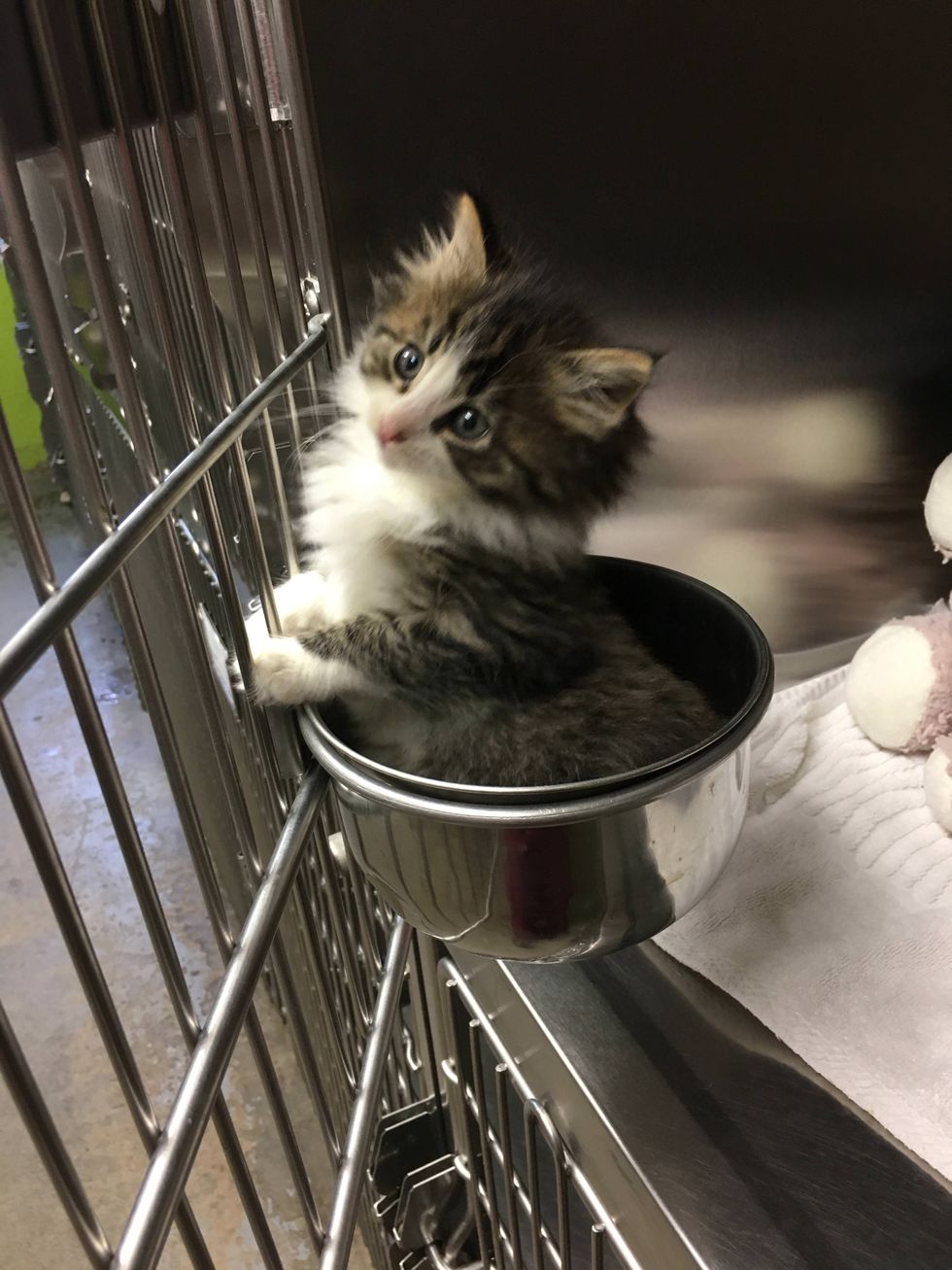 imgur/ M0rbesety
The little girl curled up in her tiny bowl while waiting for someone to come play with her and give her lots of pets and love. Needless to say, many hearts were stolen that day.
"She's waiting to get her vaccines and will be ready to be adopted out in around three weeks."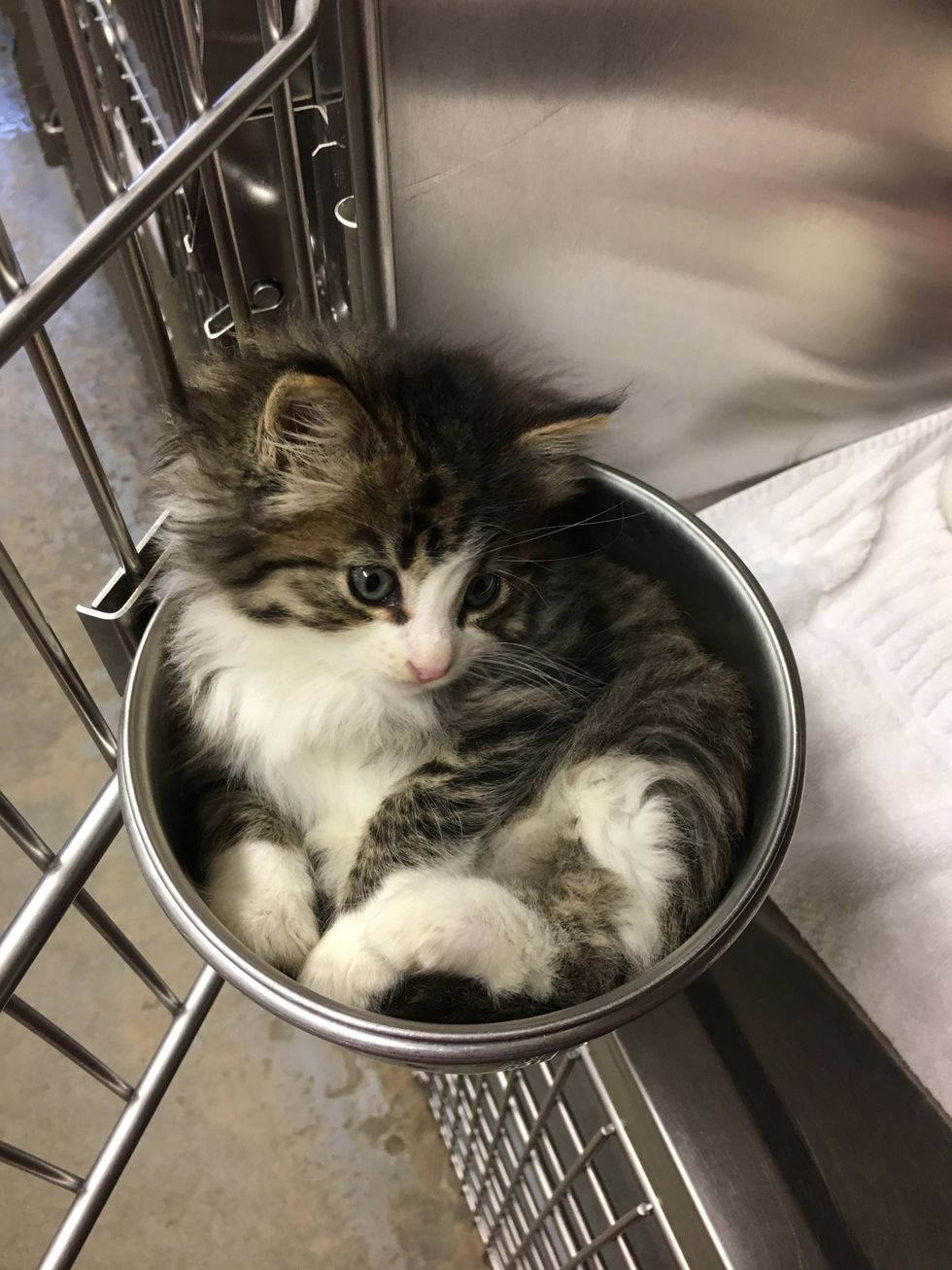 imgur/ M0rbesety
The little fur buddy is loving all the food, attention, love and her very own kitty bowl :).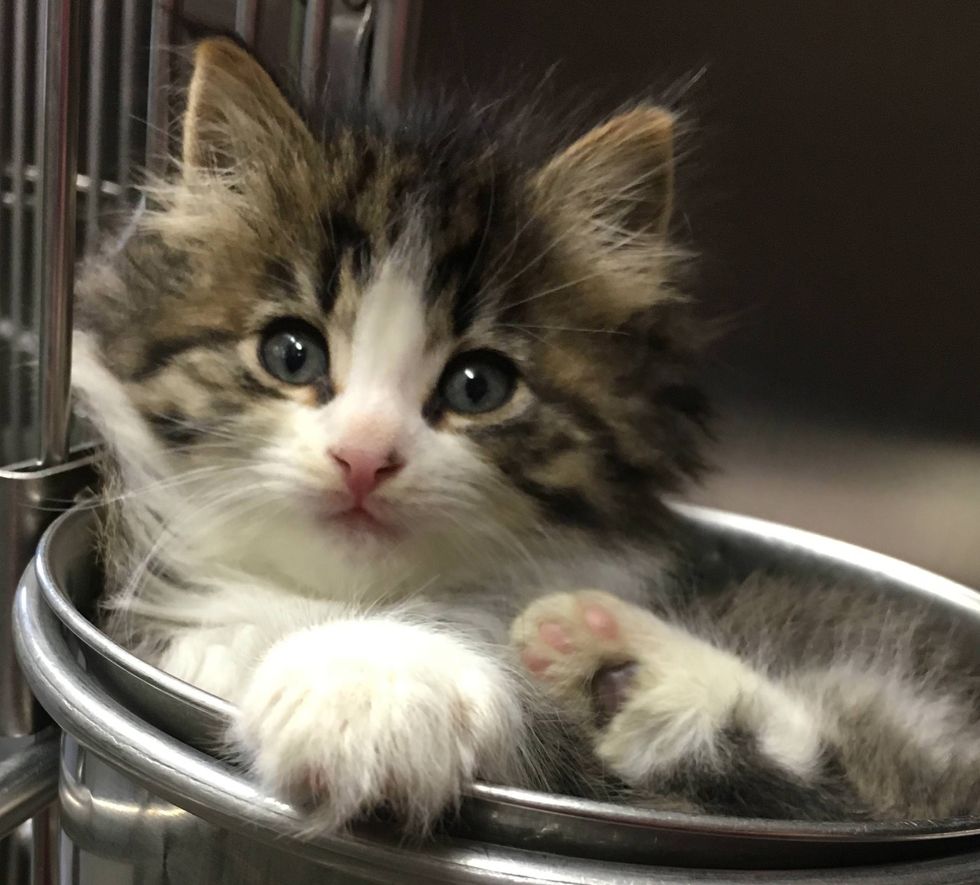 imgur/ M0rbesety
Share this story with your friends. (More info: imgur)
Related story: Stray Kitten Wouldn't Stop Crying for Love at Clinic So They Come Up With an Idea