The little guy has a sleeping habit. He likes to climb on his human's leg and fall asleep there sitting up.
[Scroll down for video]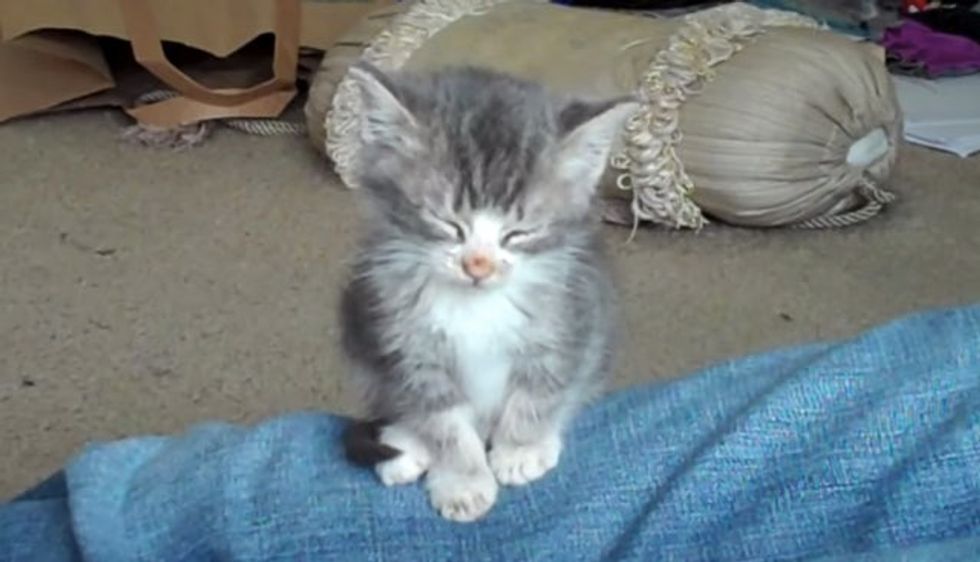 This tiny kitten was rescued along with his siblings. "We found them in a neighbor's backyard (in the rain gutter)... They're pretty big now," said Kenneth C.
He climbs on his human's leg and is immediately interrupted by a nap. Watch this cute video: