A tiny kitten with a double nose was brought in to a local rescue in New York, after she was found wobbling outside alone.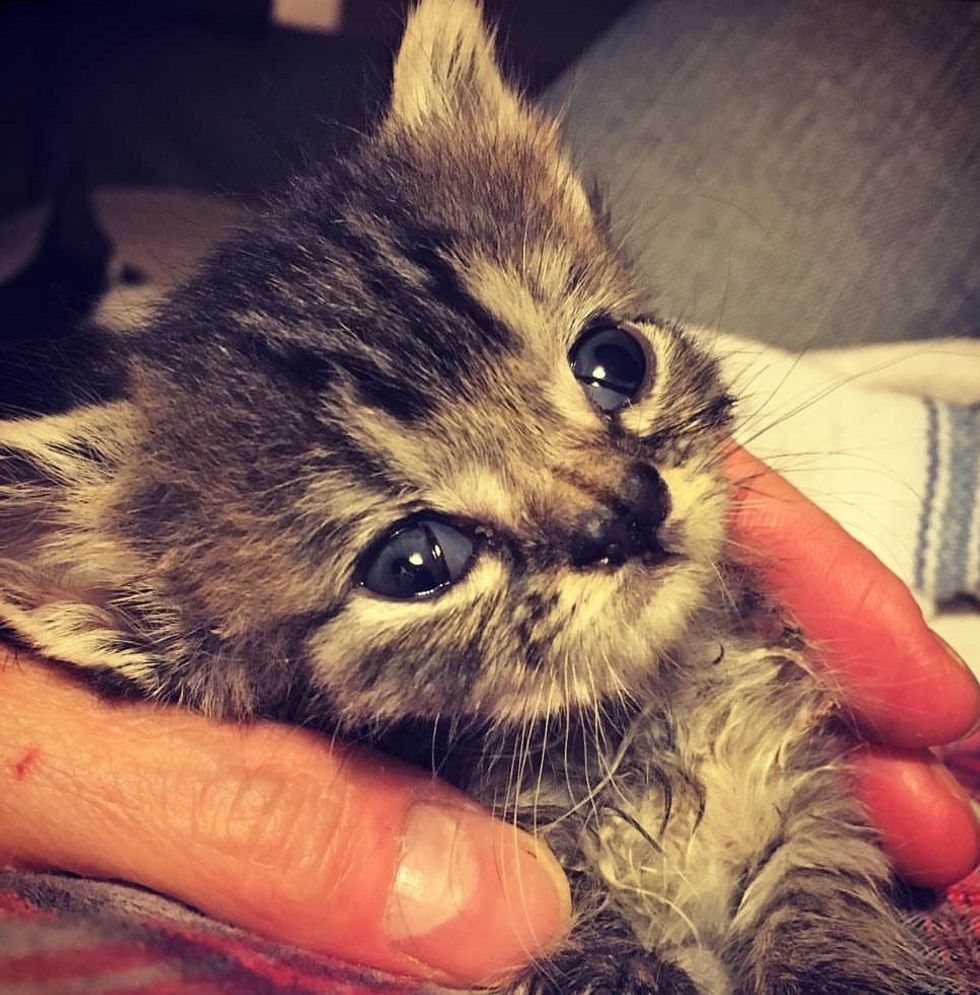 @harley_tank_quinn
The little stray was under one pound, less than half the weight she should be. Her teeth were completely grown in, indicating that she was much older than she looked.

K9Kastle, a volunteer-run rescue group, took her in for a chance at a better life. They discovered that she was born with a cleft nose and Cerebellar Hypoplasia (CH), a non-progressive disorder that affects the cat's motor skills and coordination. The condition is not painful or contagious.
She was a happy little kitty who wobbled a bit with a head tilt and sometimes walked in circles, but she didn't let anything stop her.
If she fell, she got right back up and tried again.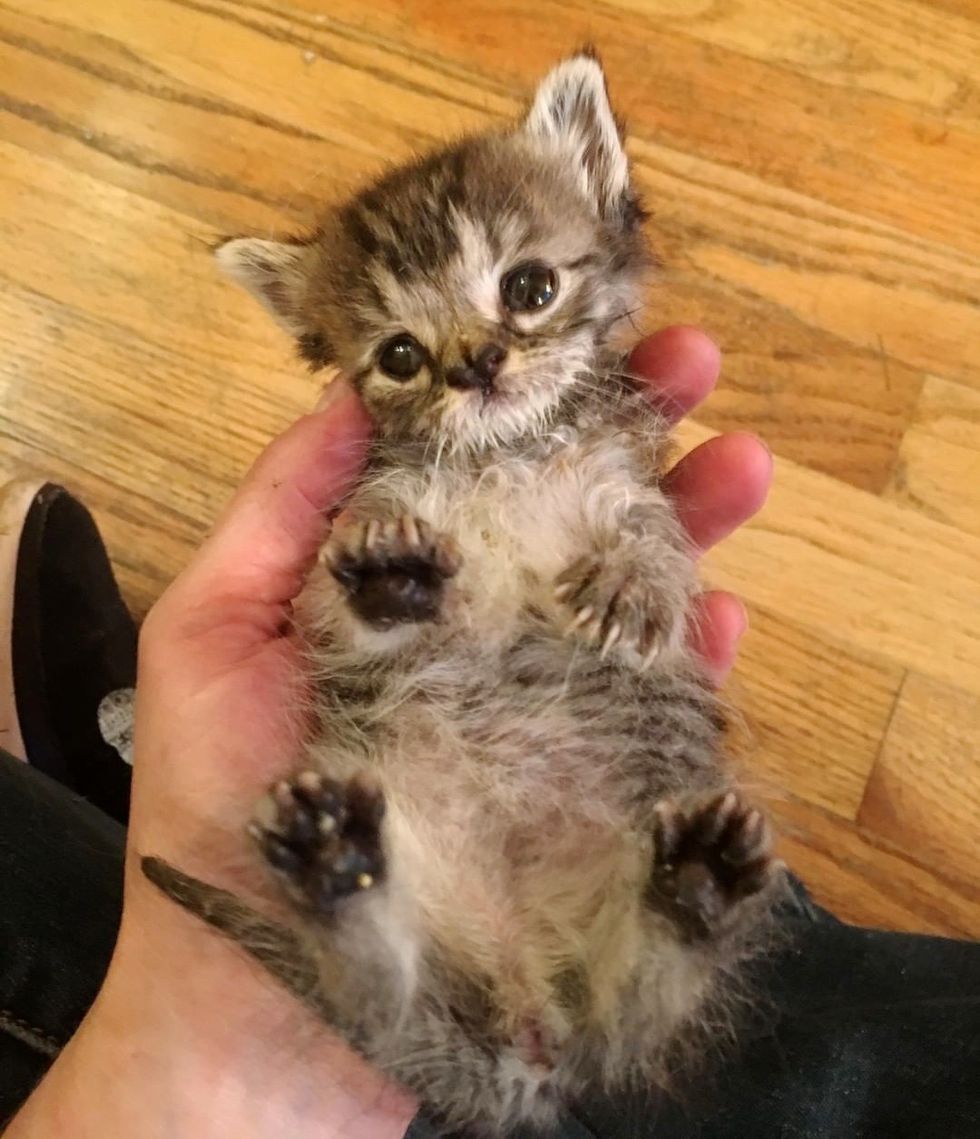 @harley_tank_quinn
Soon they noticed that the kitten wasn't growing much. "She may be just a tiny kitty forever," the rescue wrote.

Connie Viscuso saw a photo of the tabby on the rescue's page while they were trying to find her a home. "I couldn't stop thinking about her," Connie told Love Meow.
(Scroll down for video)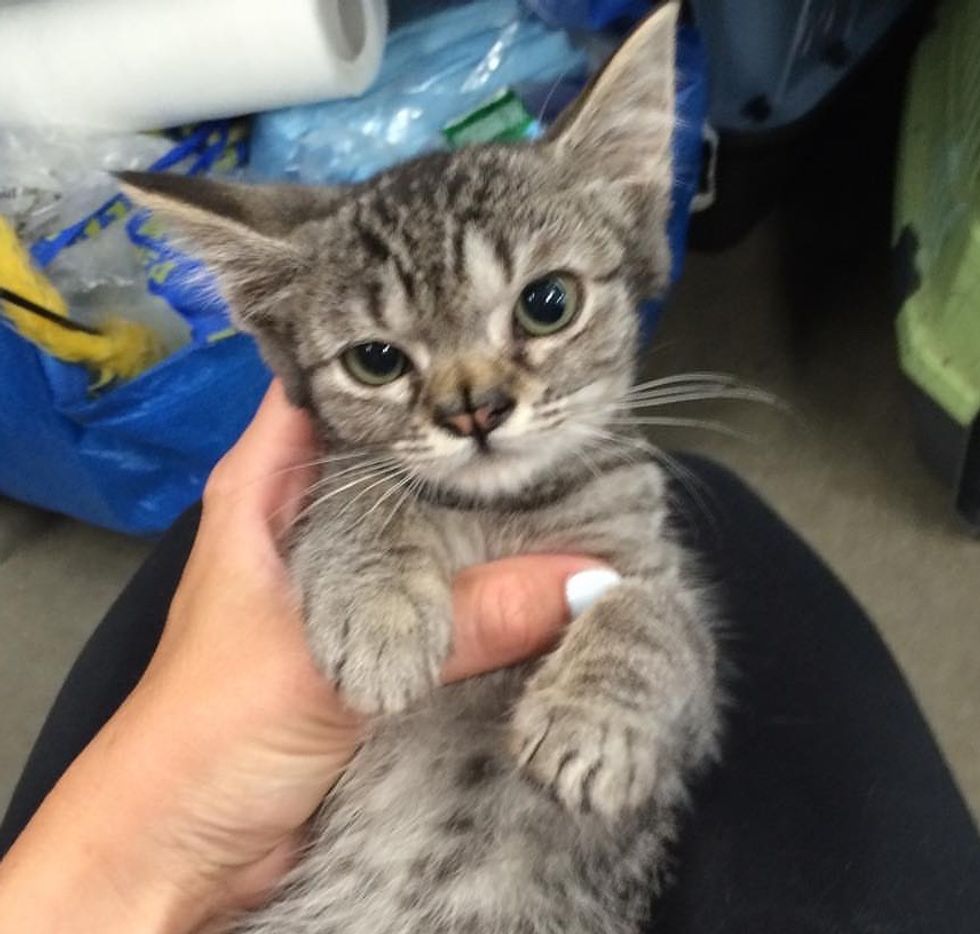 @harley_tank_quinn
She had two adult cats who were adamant about keeping other kitties at bay, but when no one offered the kitten a home, she knew she had to help.
"I was surprised when she wasn't adopted after a few weeks. We decided to foster her," Connie added.
They didn't expect their resident cats to accept the young kitty, but the tabby girl had a plan of her own.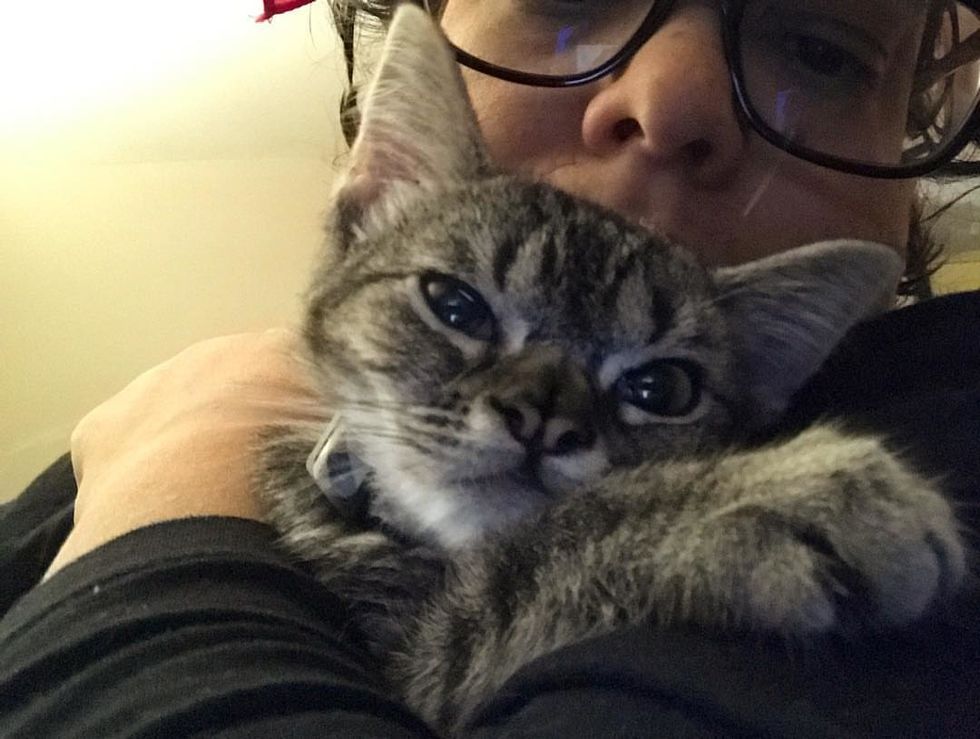 @harley_tank_quinn
"It took all of one hour before we just knew she was meant to be. She won over our grumpy cat, and our older cat started looking after her like she was hers."

They had never met a kitten that would get along with their cats. They knew she belonged to their family, and named her Harley Quinn.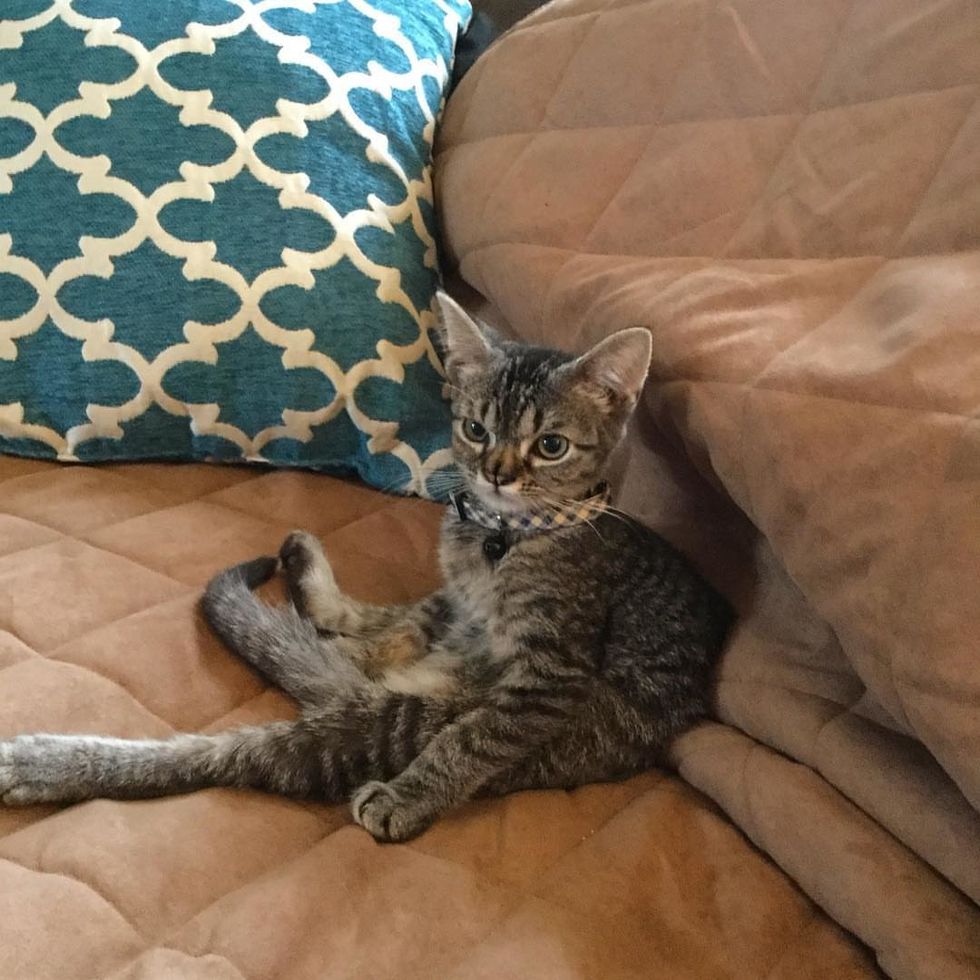 @harley_tank_quinn
As Harley grew bigger, her CH condition improved. She remains a bit clumsy when she runs, but continues to jump and dash like no nobody's business. Nothing can stop her.

Despite having an unusual looking nose, she can breathe just fine. It's pure aesthetics and only adds to the cuteness.
@harley_tank_quinn
Harley is a forever kitten, but what she lacks in size, she makes up for with her big personality and sass.
Watch Harley's journey in this cute video:
Kitten with double nose finds loving homeyoutu.be
The tabby girl is fearless and a mischief-maker in the house.

"She loves to play! She absolutely loves to jump off of high places," Connie told Love Meow.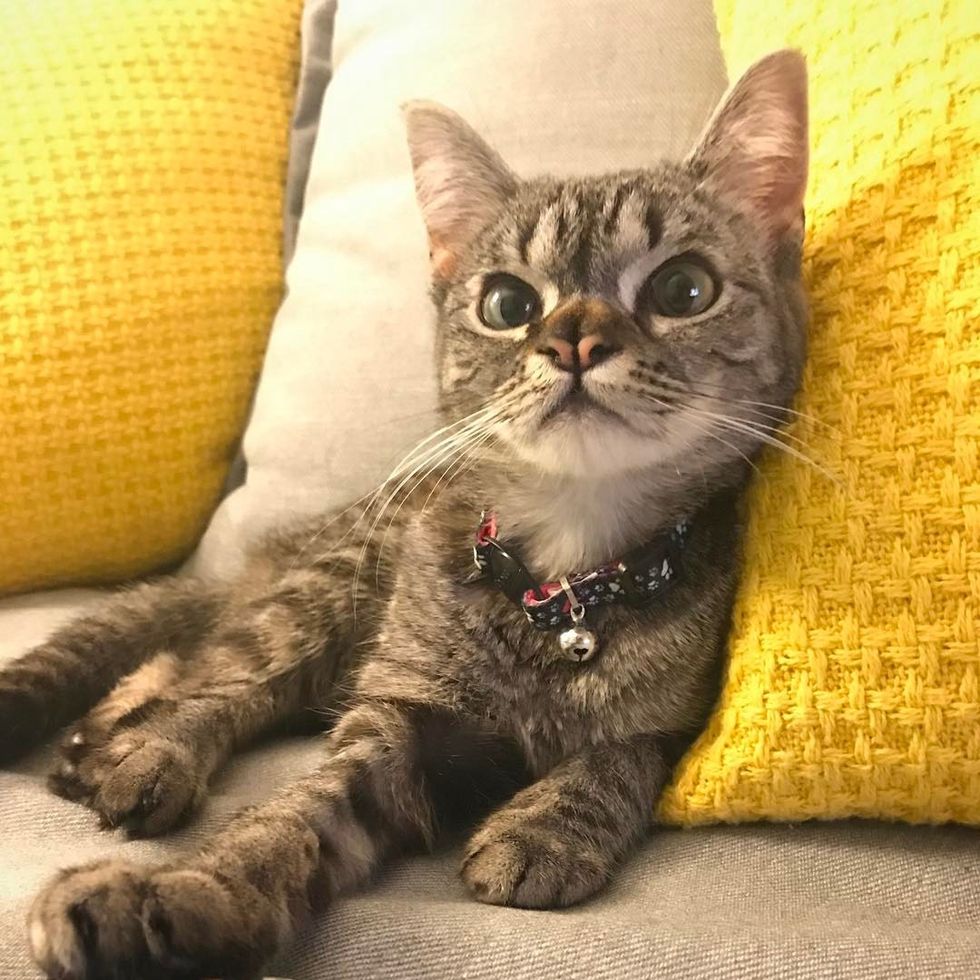 @harley_tank_quinn
She gives the tiniest purrs when she gets chin scritches.
Harley is the perfect supervisor, always watching her humans and keeping them in check.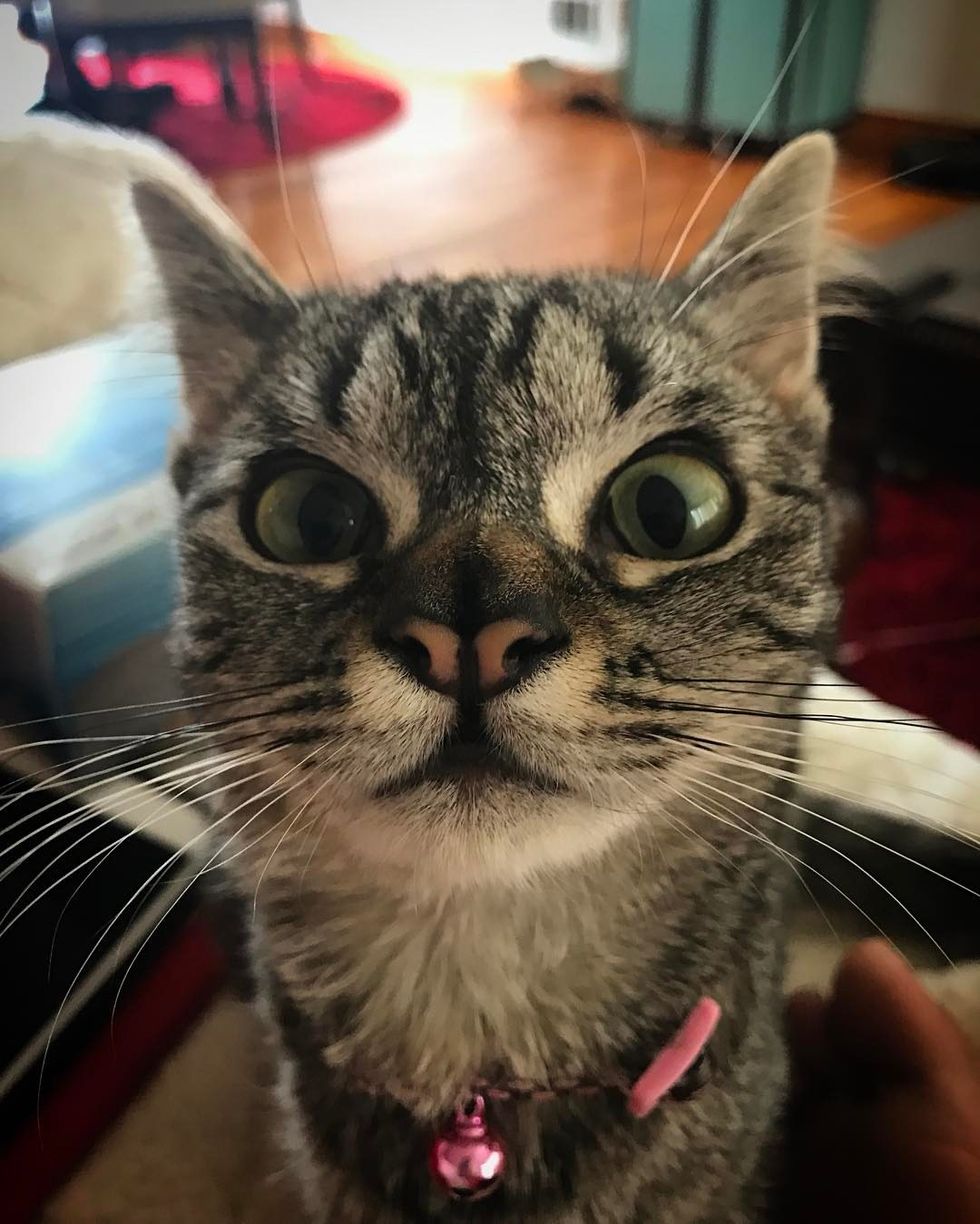 @harley_tank_quinn
She has quite the cattitude and likes to put on a tough, grumpy face.
Deep down, she's all love and can't resist pets and snuggles.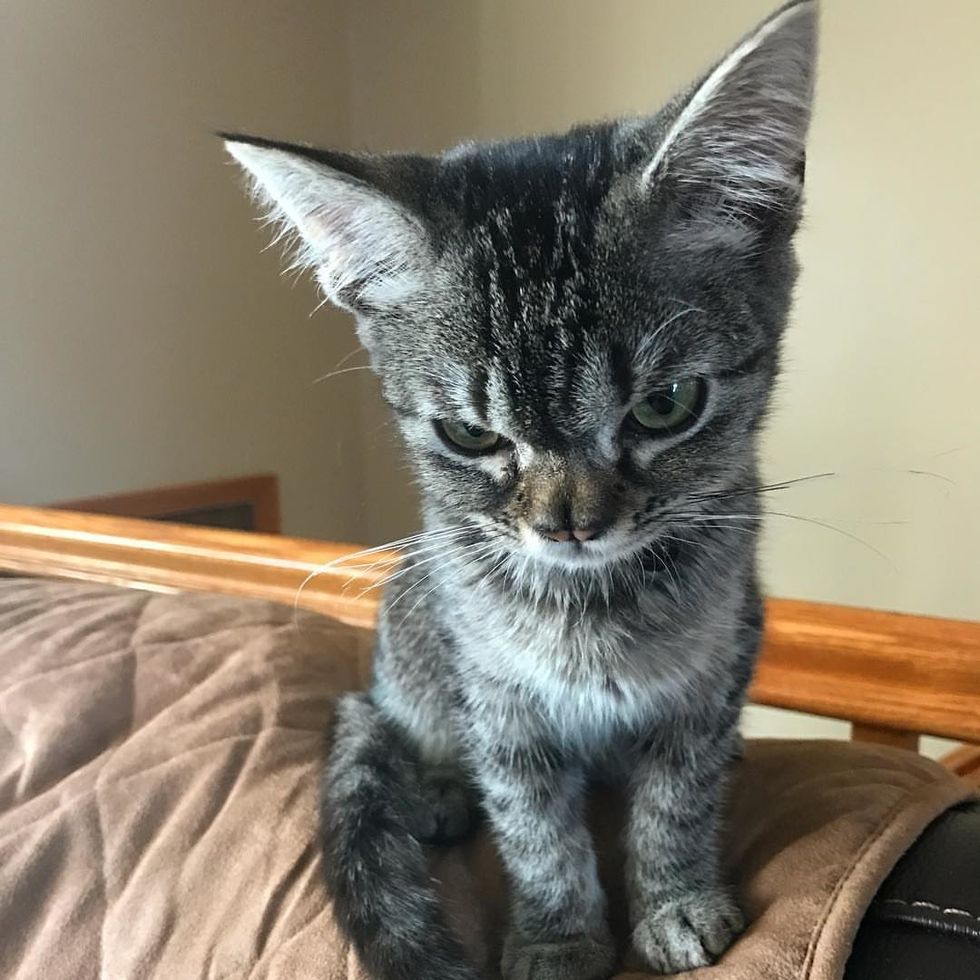 @harley_tank_quinn
Harley fills the house with her many antics. She's mischievous, adventurous and curious about everything that moves.
"She absolutely keeps us on our toes with her funny and fearless antics."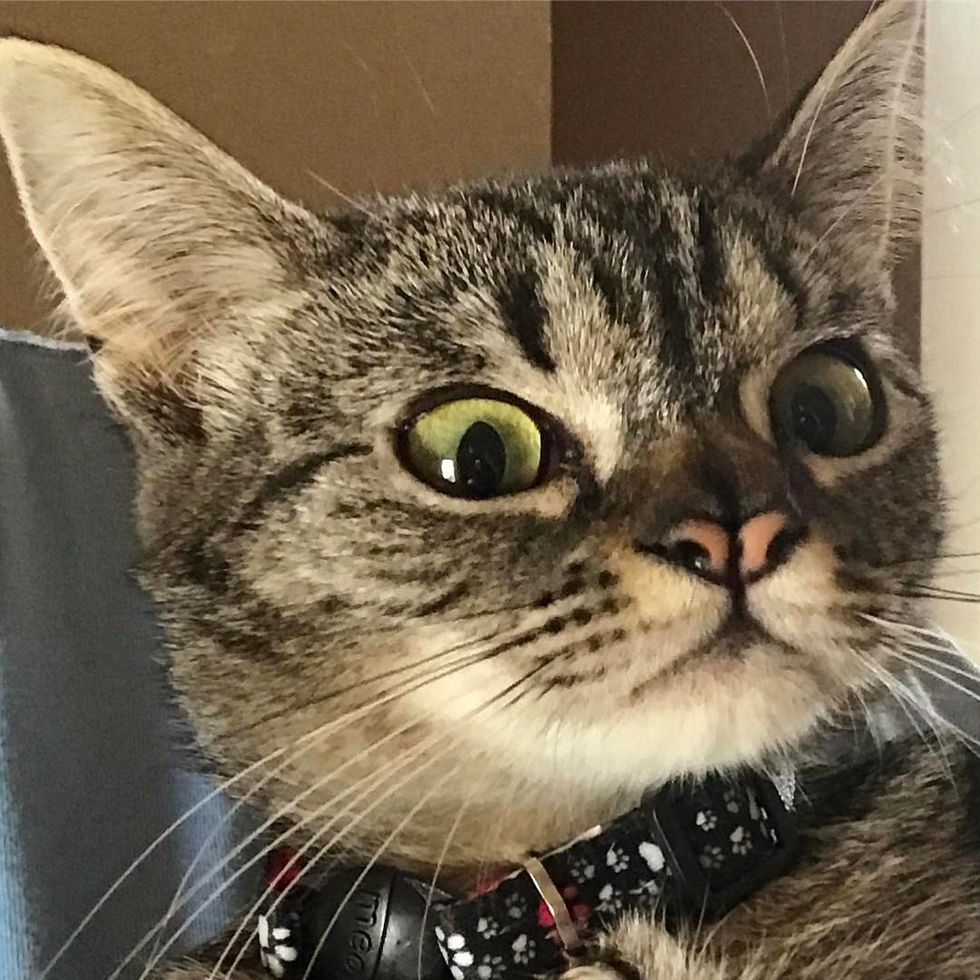 @harley_tank_quinn
The face she makes when she is questioning her humans' choices.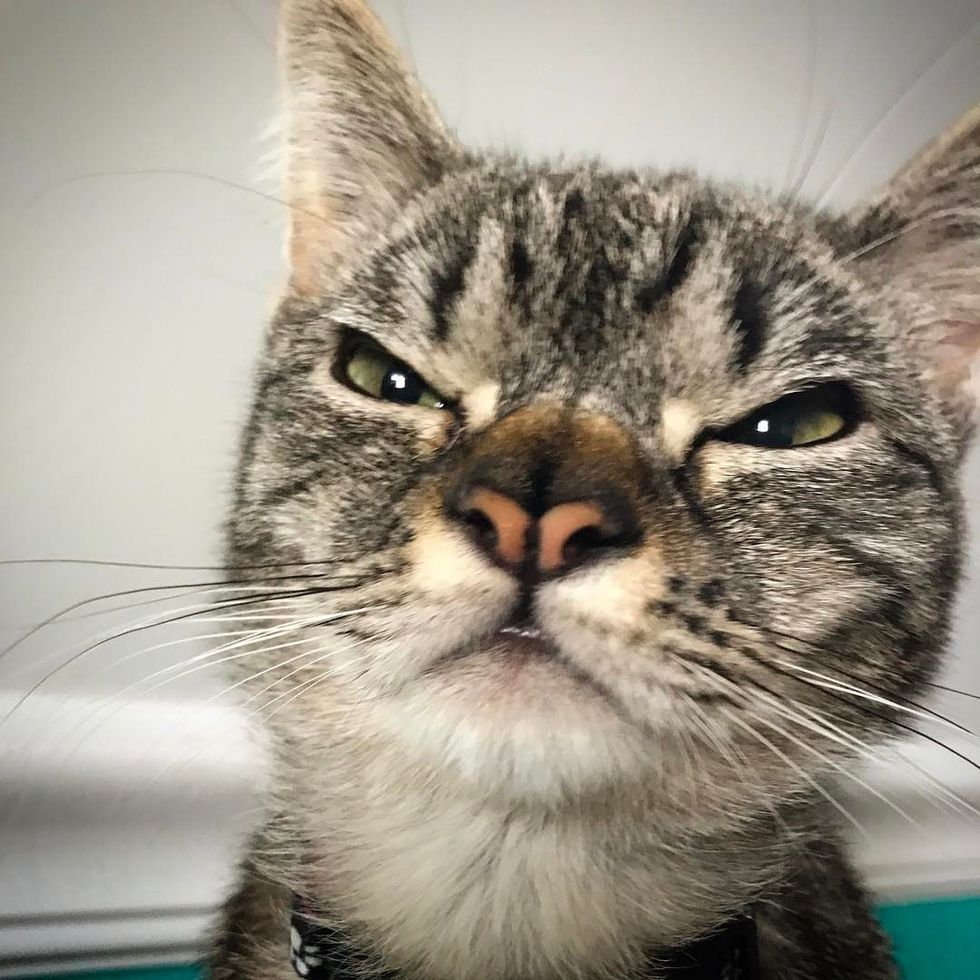 @harley_tank_quinn
All grown up now, Harley is still the size of a kitten.
She charms everyone with her sassy personality and irresistible grumpy look.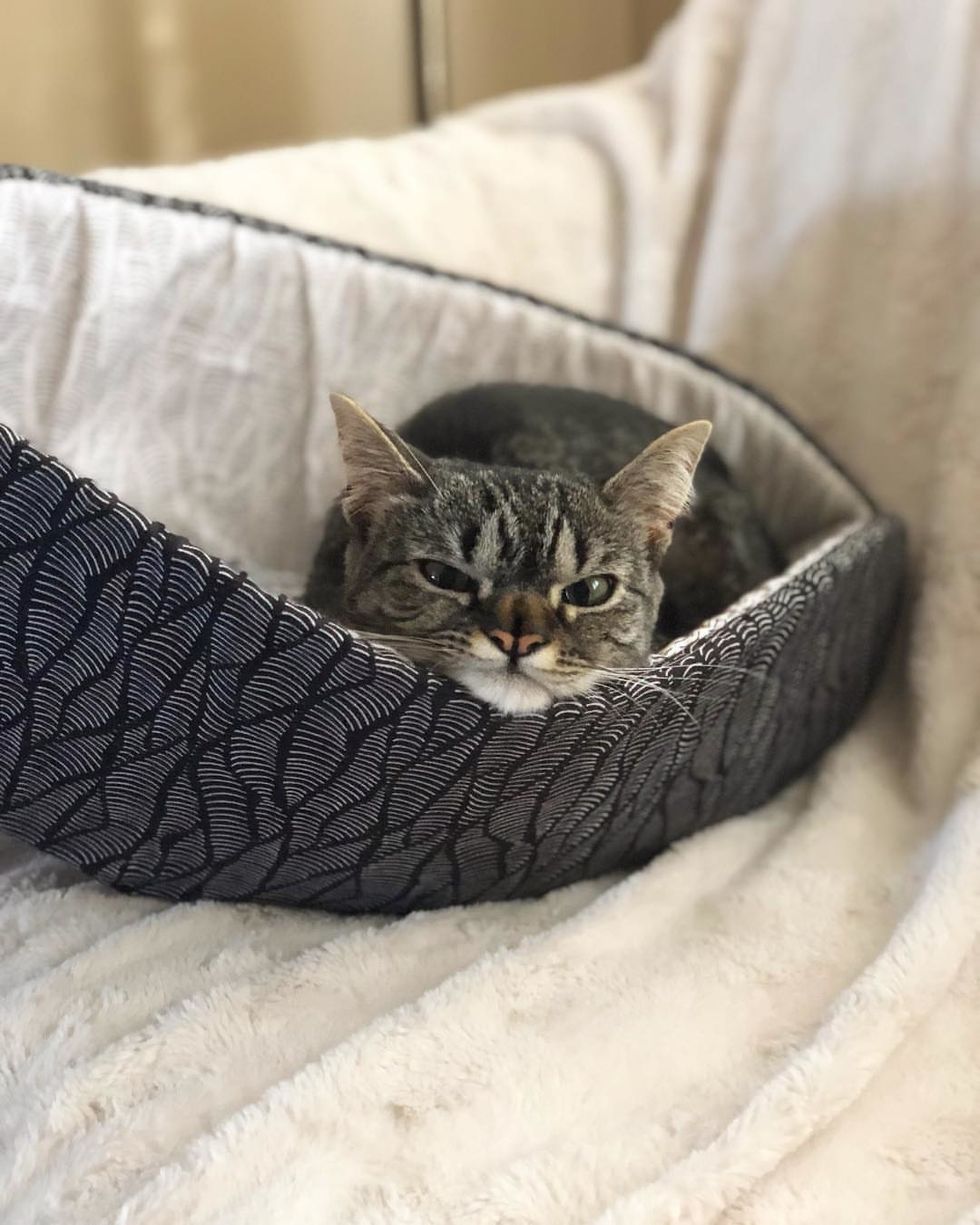 @harley_tank_quinn
They gave Harley a foster home, and she made them her forever family.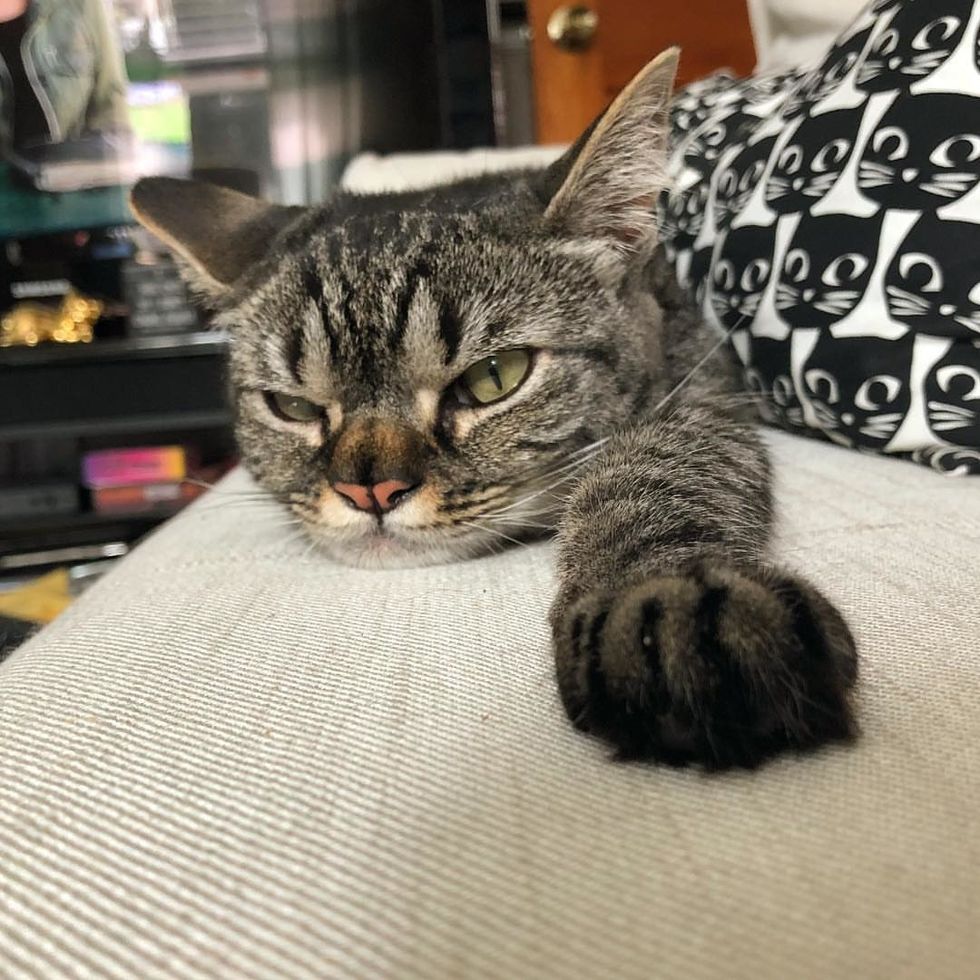 @harley_tank_quinn
Share this story with your friends. Follow Harley and her adventures on Instagram and Facebook.
Related story: Woman Saved Kitten Born Special and Tried to Find Her Home But the Kitty Had a Different Plan