A teacher from Tampa, Florida, spotted a kitten outside the door, all alone. The little stray had the sweetest face that she had ever seen.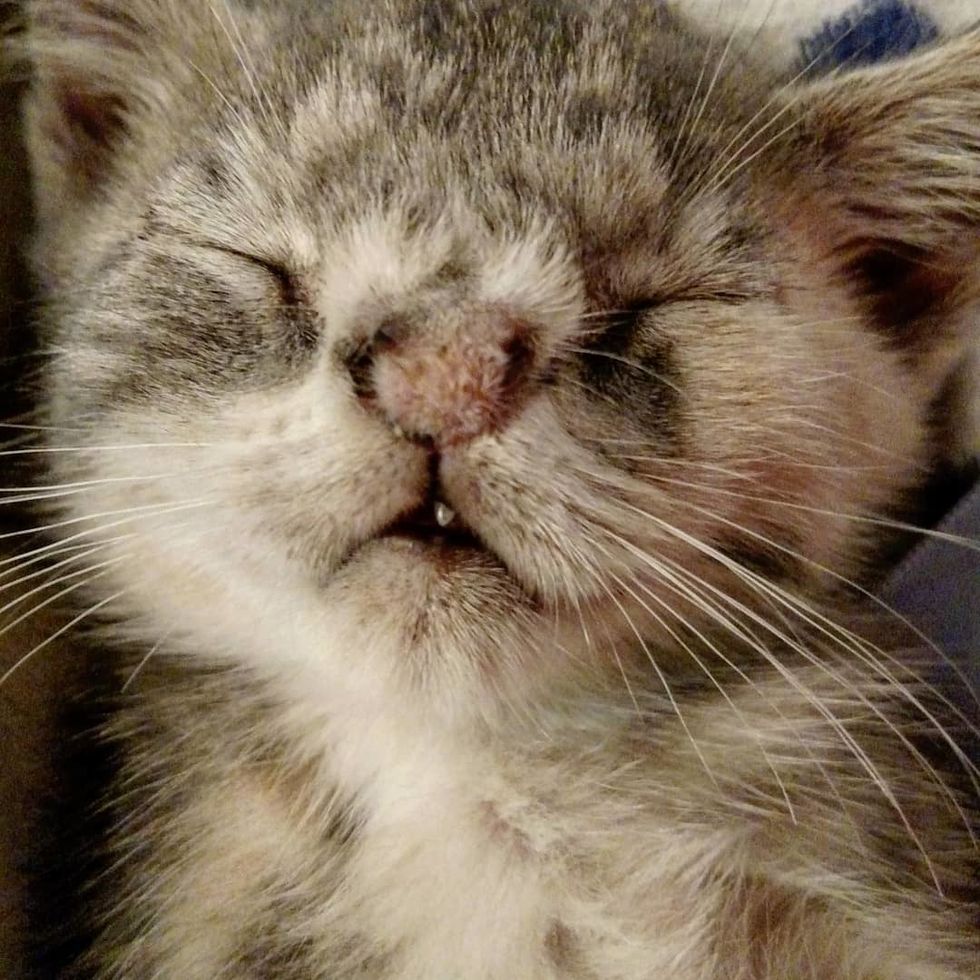 Little WillowLori @willowthebeautifulcat
Lori, a teacher of young children with special needs, saw a kitten sitting on the doorstep at a medical foster home after visiting her students. "I walked out the front door and in the step was a tiny dirty kitten," Lori told Love Meow.

She greeted her and looked around for other kittens and cats, but the little kitty was all by herself. As she walked towards her car, the kitten began to follow her.
"She was so small that I knew she'd get run over or die from no food. So I took her home. She was tiny, dirty, infested with fleas and had a funny face."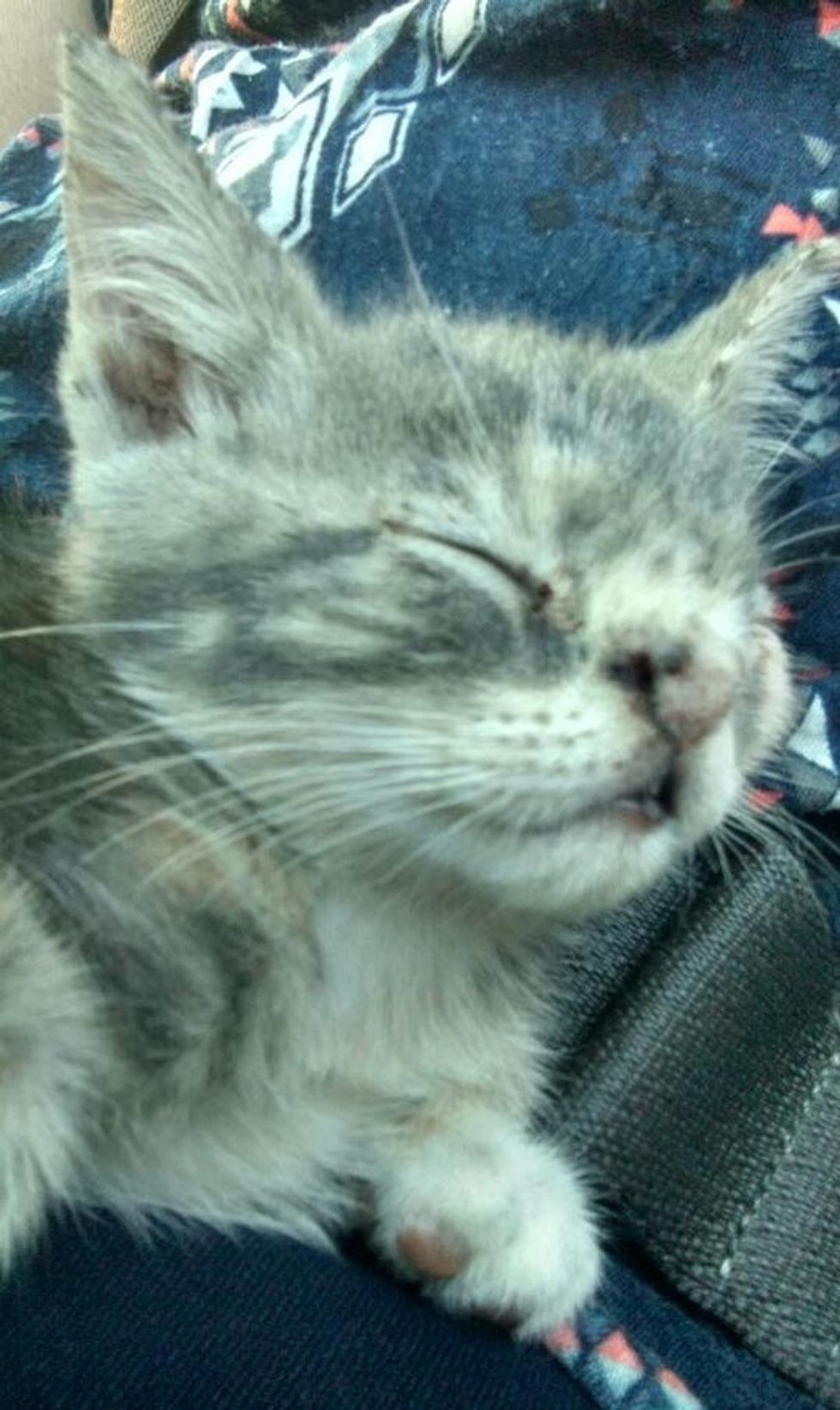 On the day Willow found her human. Lori taking Willow home.Lori @willowthebeautifulcat
The vet estimated the kitten to be around five weeks old, in good health and said that she had a chromosomal abnormality (similar to Smush the cat and Maya the kitty) which gave her a unique look.
"She said that if I took her to the shelter, they'd put her down because she 'wasn't pretty'." Lori knew right away that she would keep her as she saw the most beautiful kitty in front of her eyes.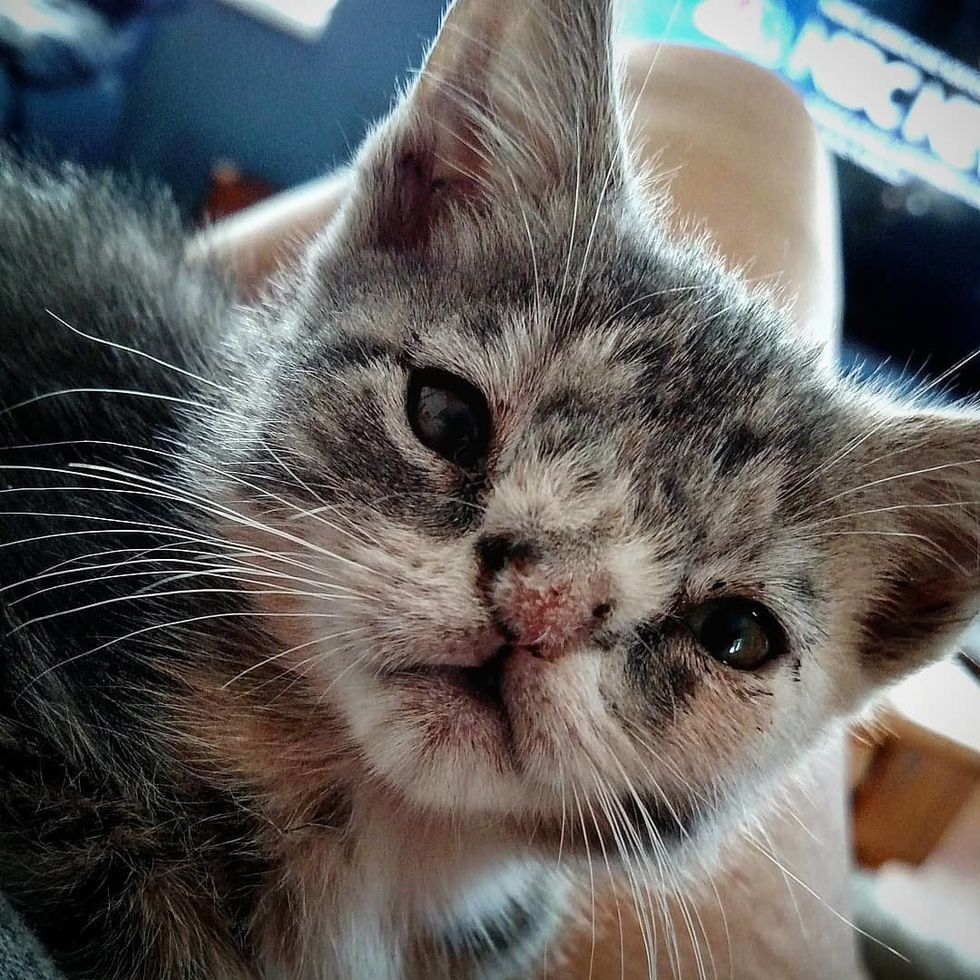 Lori @willowthebeautifulcat
The kitten was named Willow after the name of the road where she was found. A few days after her vet appointment, Willow was ready to meet her new sister, Ella the Boxer.
"They loved each other at first sight, and Ella was incredibly gentle with her. I think Willow thought she was a big cat," Lori told Love Meow.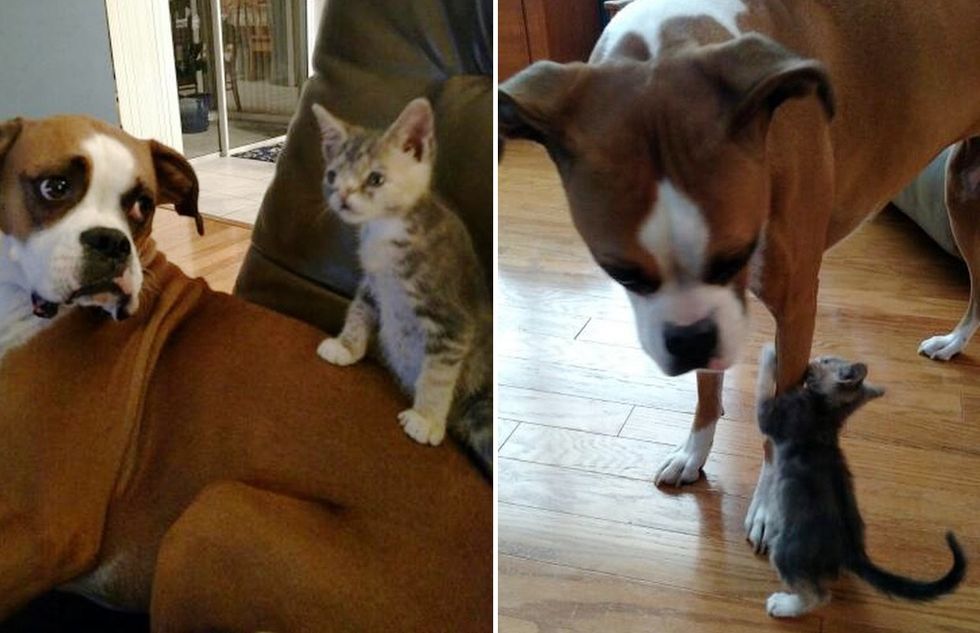 Lori @willowthebeautifulcat
The two became sisters instantly and started snuggling together.

Ella was very patient with her mischievous kitten and tolerant to her every antic.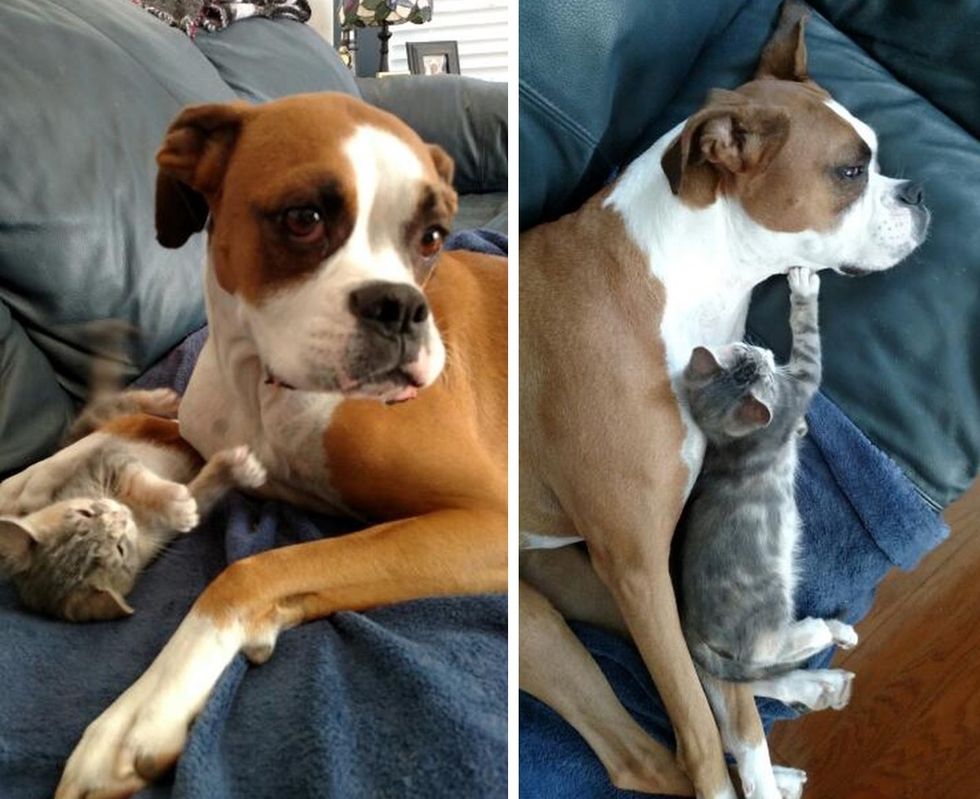 Lori @willowthebeautifulcat
She shared her doggie bed with her feline sister, and Willow groomed her several times a day and would fall asleep curled up in her arms.

Inseparable friends.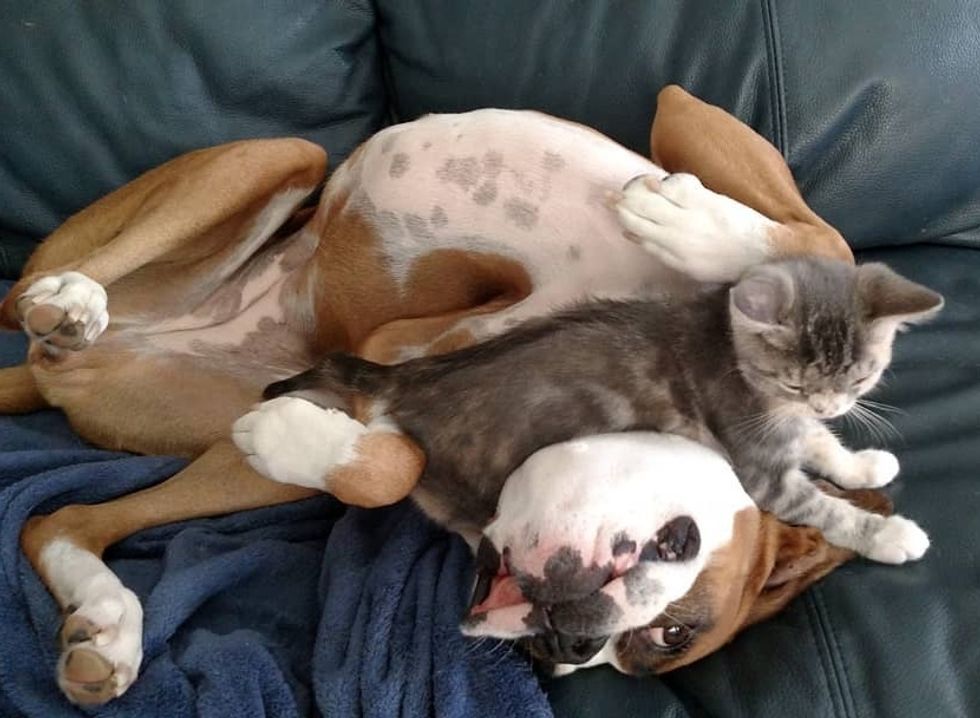 Lori @willowthebeautifulcat
Today, Willow is 18 months old, and she's constantly purring.
She has a fuzzy nose and crooked teeth, but she knows she's purrfect!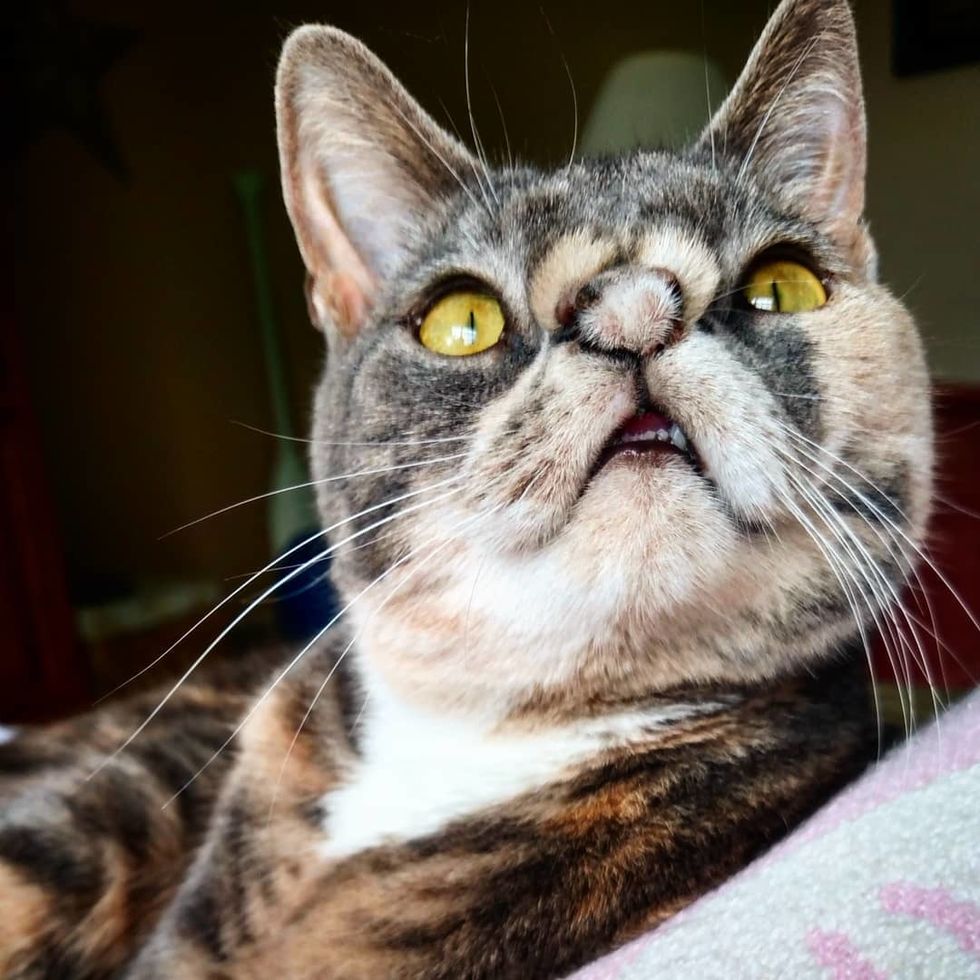 Lori @willowthebeautifulcat
Her canine sister has been there with her every step of the way.
"Ella has helped raise Willow into a gorgeous girl," Lori told Love Meow.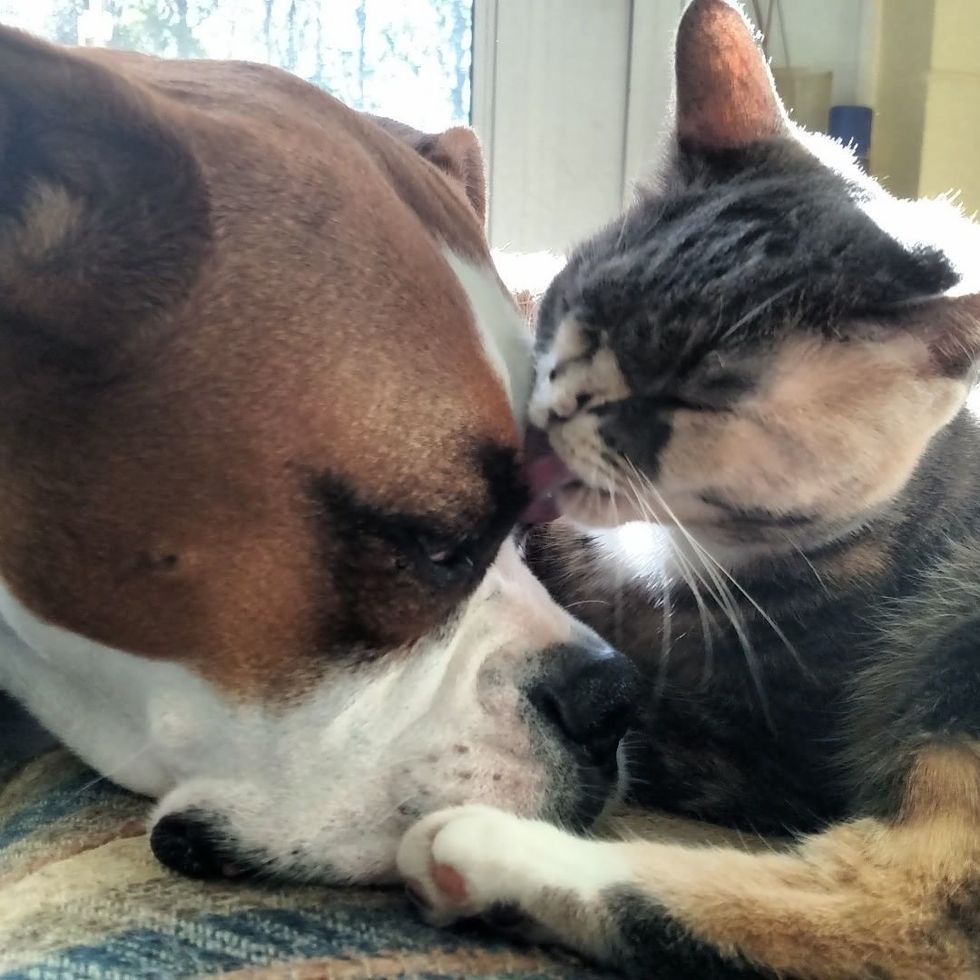 Lori @willowthebeautifulcat
She adores her kitty.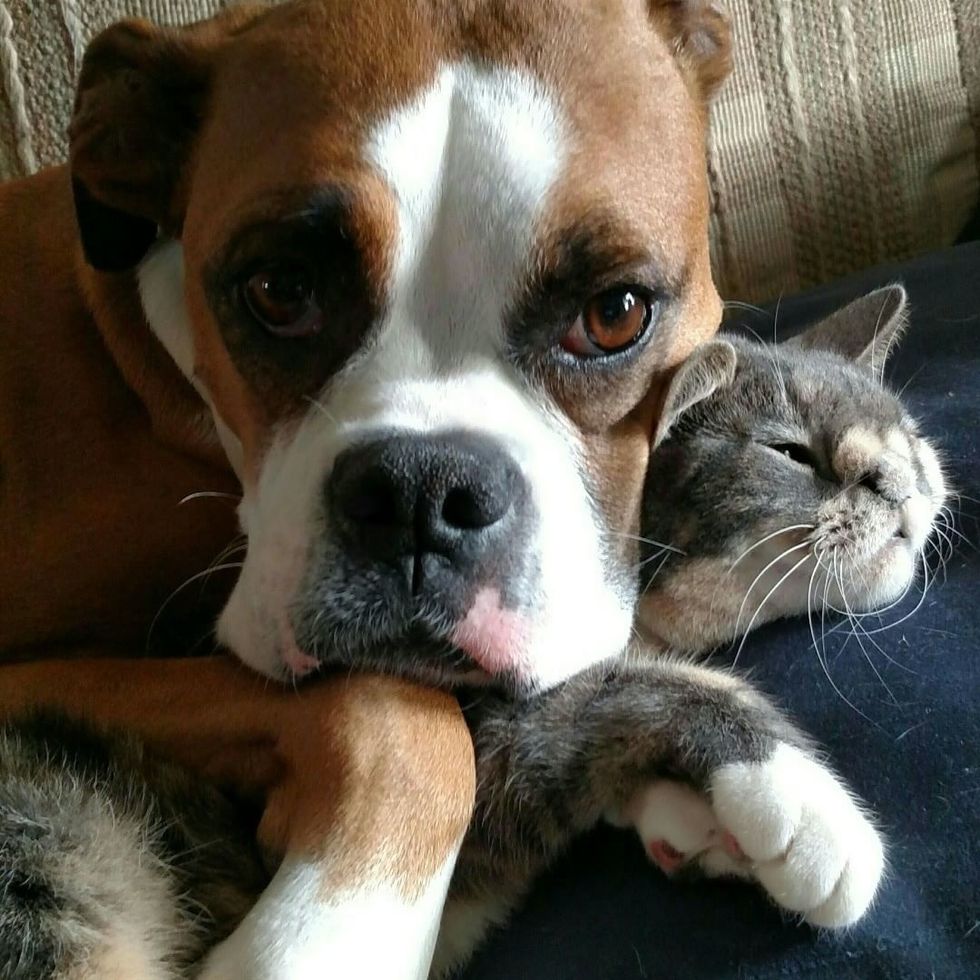 Lori @willowthebeautifulcat
Willow weighed just 10 ounces (283 grams) when she came into her human's life.
Now she's blossomed into a gorgeous 7-pound cat with a canine sister to cuddle with every day.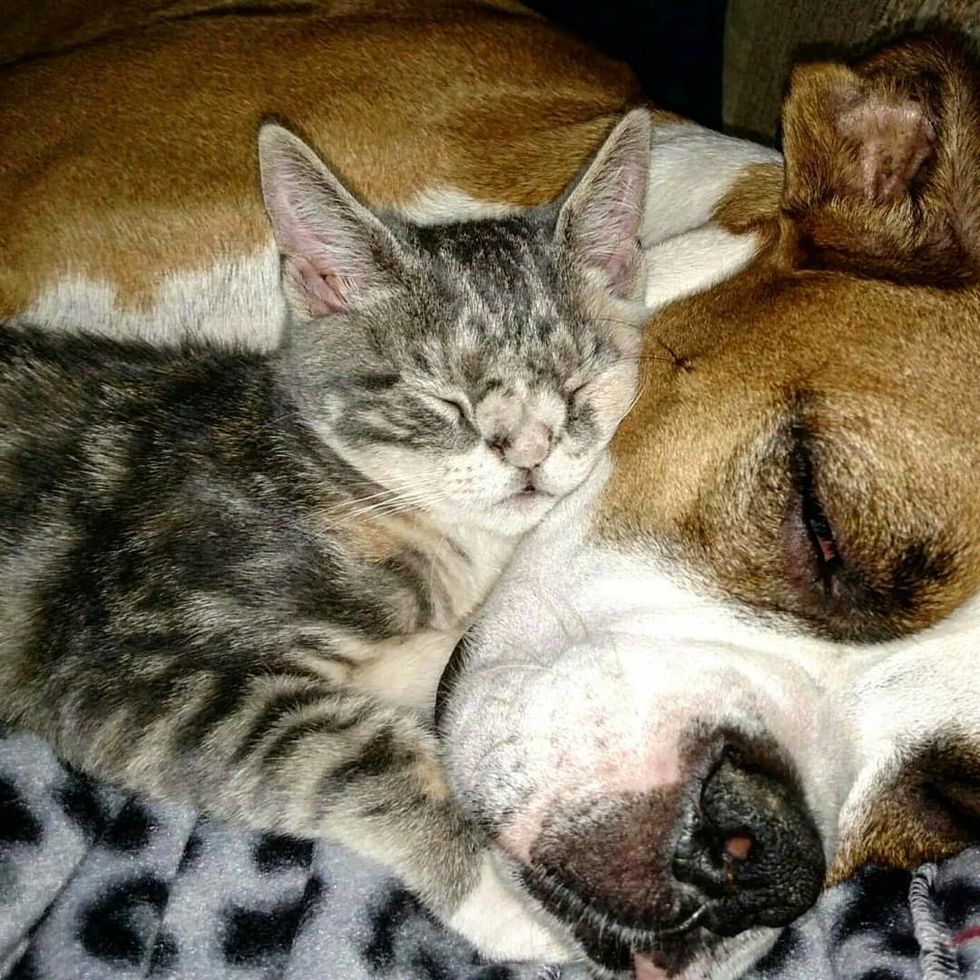 Lori @willowthebeautifulcat
A little over a year ago, Willow was found sitting on the front step of a foster home when she met her forever human.
Look at her now!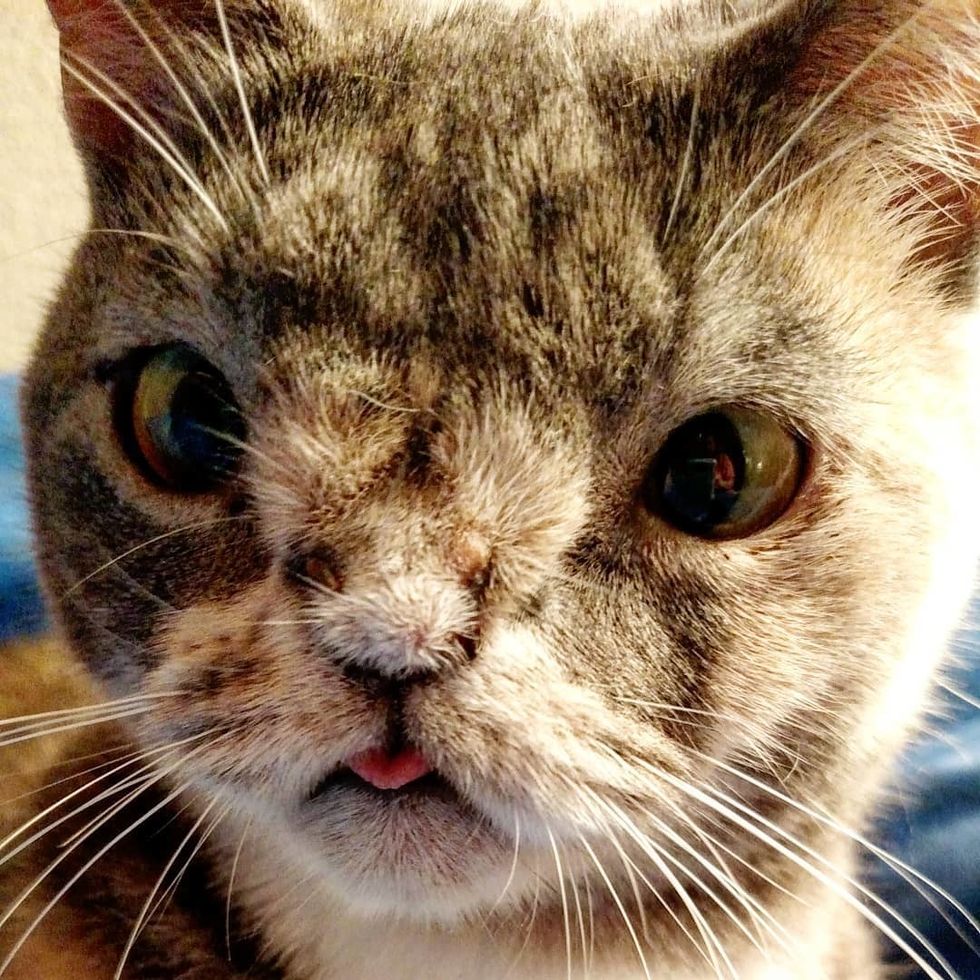 Lori @willowthebeautifulcat
Follow Willow and Ella on Instagram @willowthebeautifulcat.
Bath time!
Share this story with your friends.
Related story: Kitten Comforts Her Shy Brother After They Were Saved From Freezing Weather Out On the Streets