A ginger kitten was brought to a shelter in Orlando, Florida for a second chance at life. He was found without a mom and in need of comfort and love.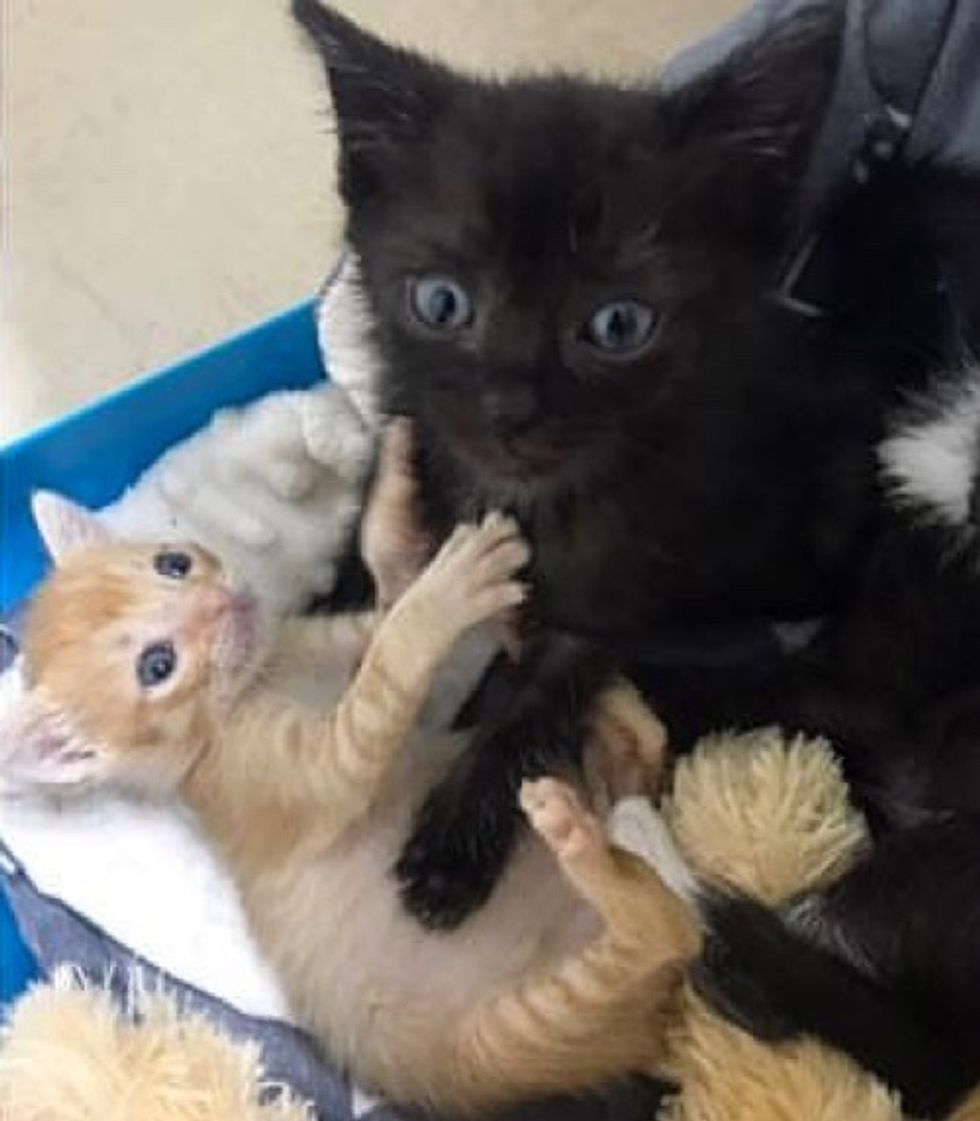 Lisa Krakosky
The 5-day-old kitten named Kelvin weighed just 3.8 ounces when he came to Pet Alliance Greater Orlando. Staff placed him with five other rescued kittens that were brought in around the same time. They all came from different litters but became a big mixed family.
The shelter had a cat mom, Joule, who still had milk left after nursing her own litter. They put the rescued kittens with her, hoping she would accept them. Not only did she take to them right away, but she started nursing and grooming them as her own.
Lisa Krakosky, a volunteer, was contacted about the feline family of seven, needing a foster home. She immediately stepped up to help.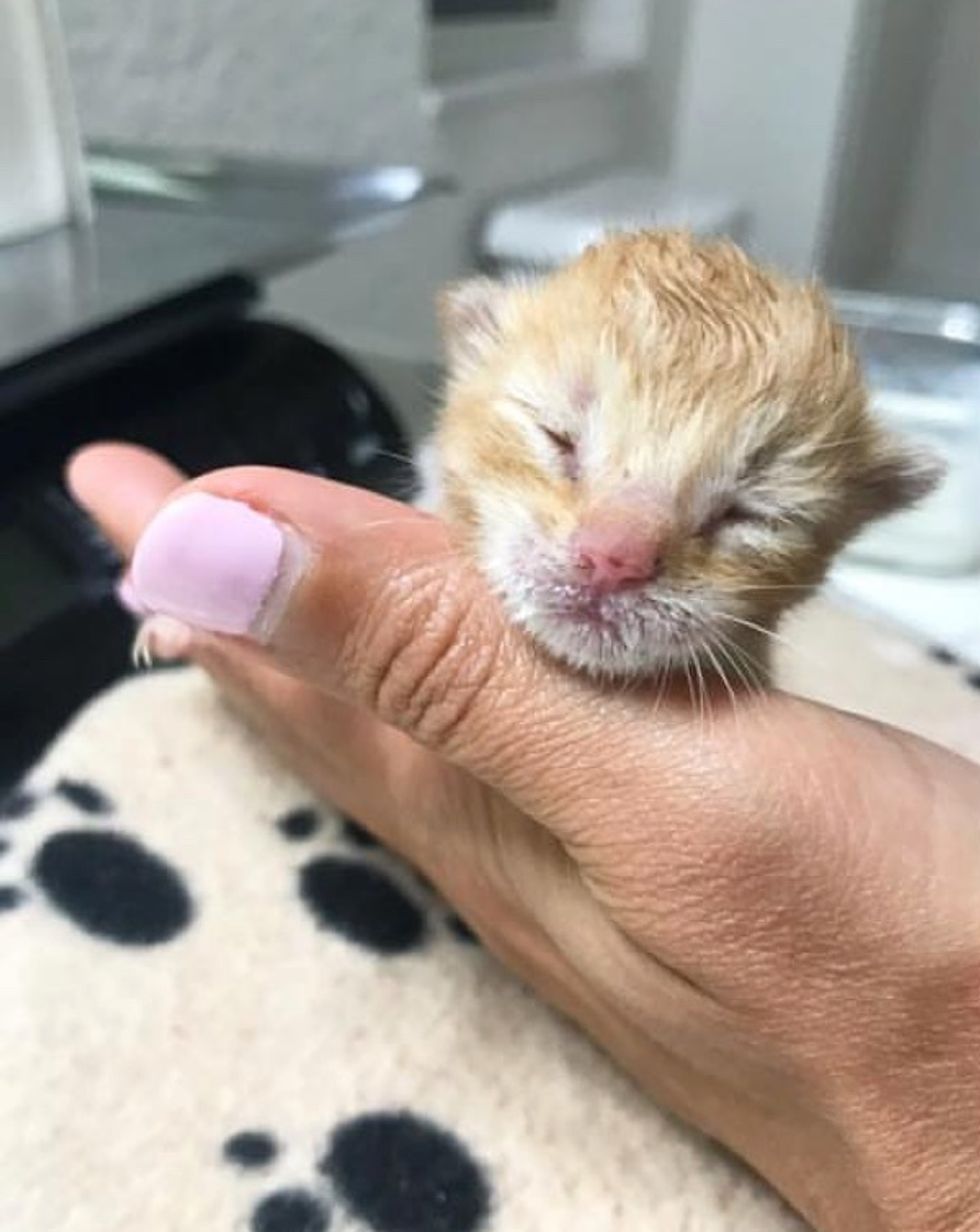 Lisa Krakosky
Little Kelvin was significantly smaller than the rest of the kittens. He was underweight and needed round-the-clock supplemental care.

After every extra feeding, one of the bigger kittens would cuddle up to Kelvin as if she was trying to comfort him.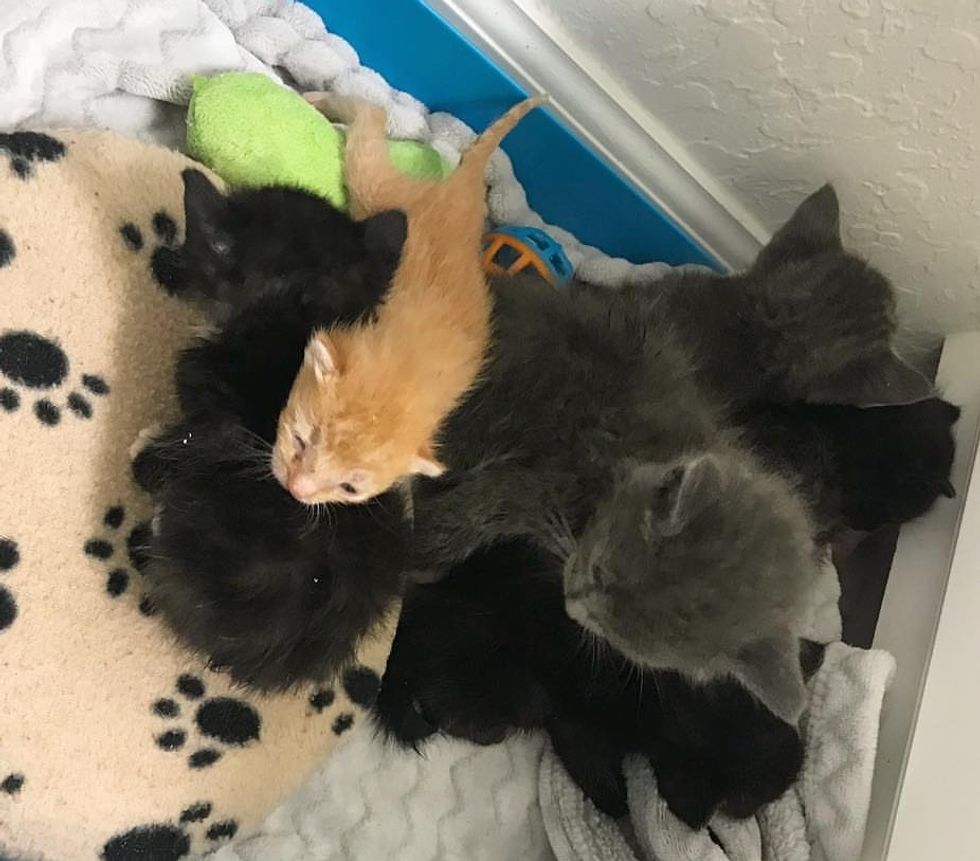 Lisa Krakosky
Kelvin quickly bonded with Lumen the black kitty. "All the kittens got along well despite being from separate litters, especially Lumen and Kelvin," Lisa told Love Meow.

Lumen was very protective of her little brother. She would not let him out of eyeshot and insisted on giving him extra baths and lots of cuddles.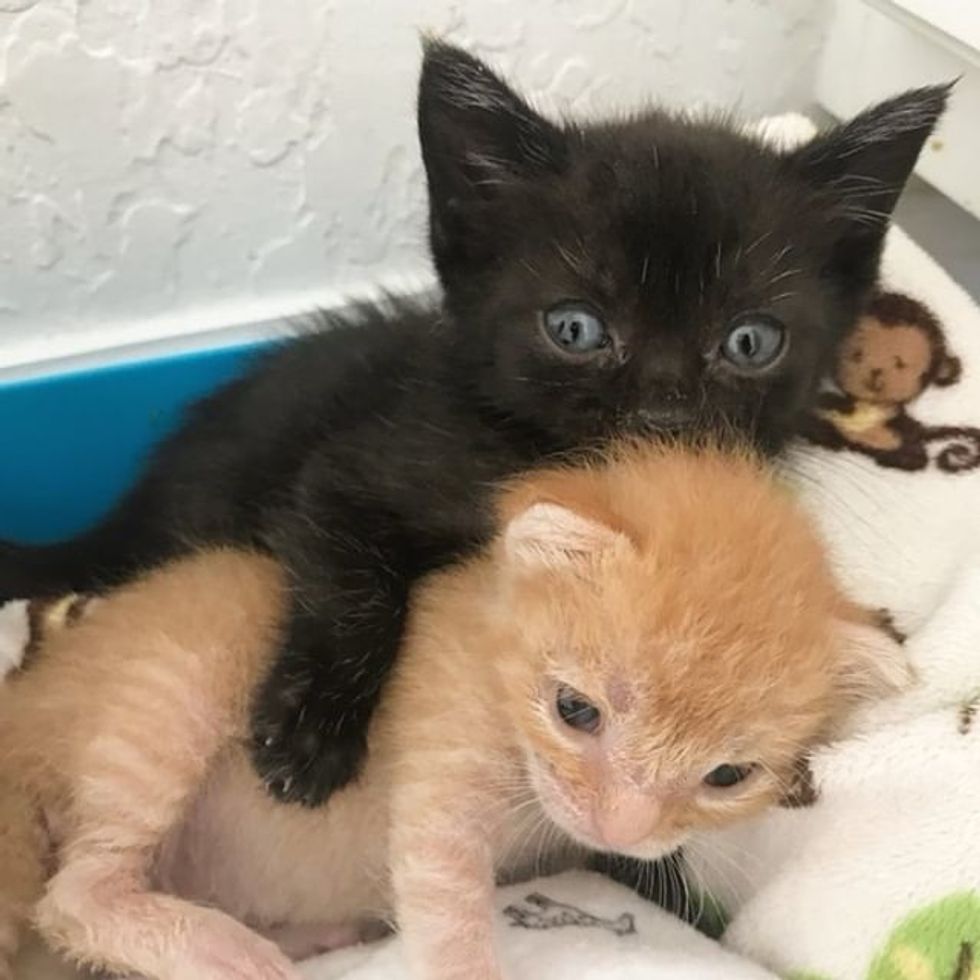 Lisa Krakosky
In just two weeks, Kelvin doubled his weight. Though he was still very tiny, he was much stronger and started to play more.
The two best friends loved to create antics around the foster room and snuggle for naps after playing. They were always together, like two peas in a pod.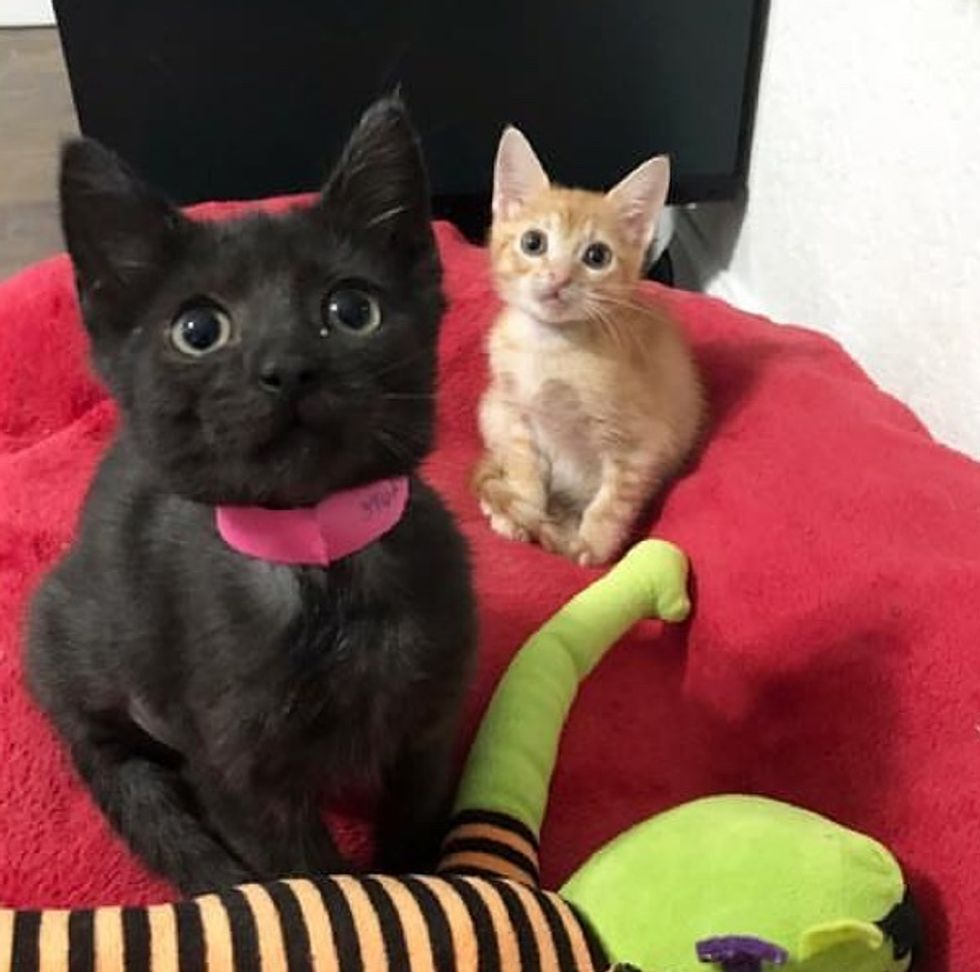 Lisa Krakosky
Joule was a wonderful mom to her adopted kittens. "She is sweet, affectionate and has the cutest fluffiest tail," Lisa said.
Mama Joule was doting on little Kelvin as he fell asleep in her arms.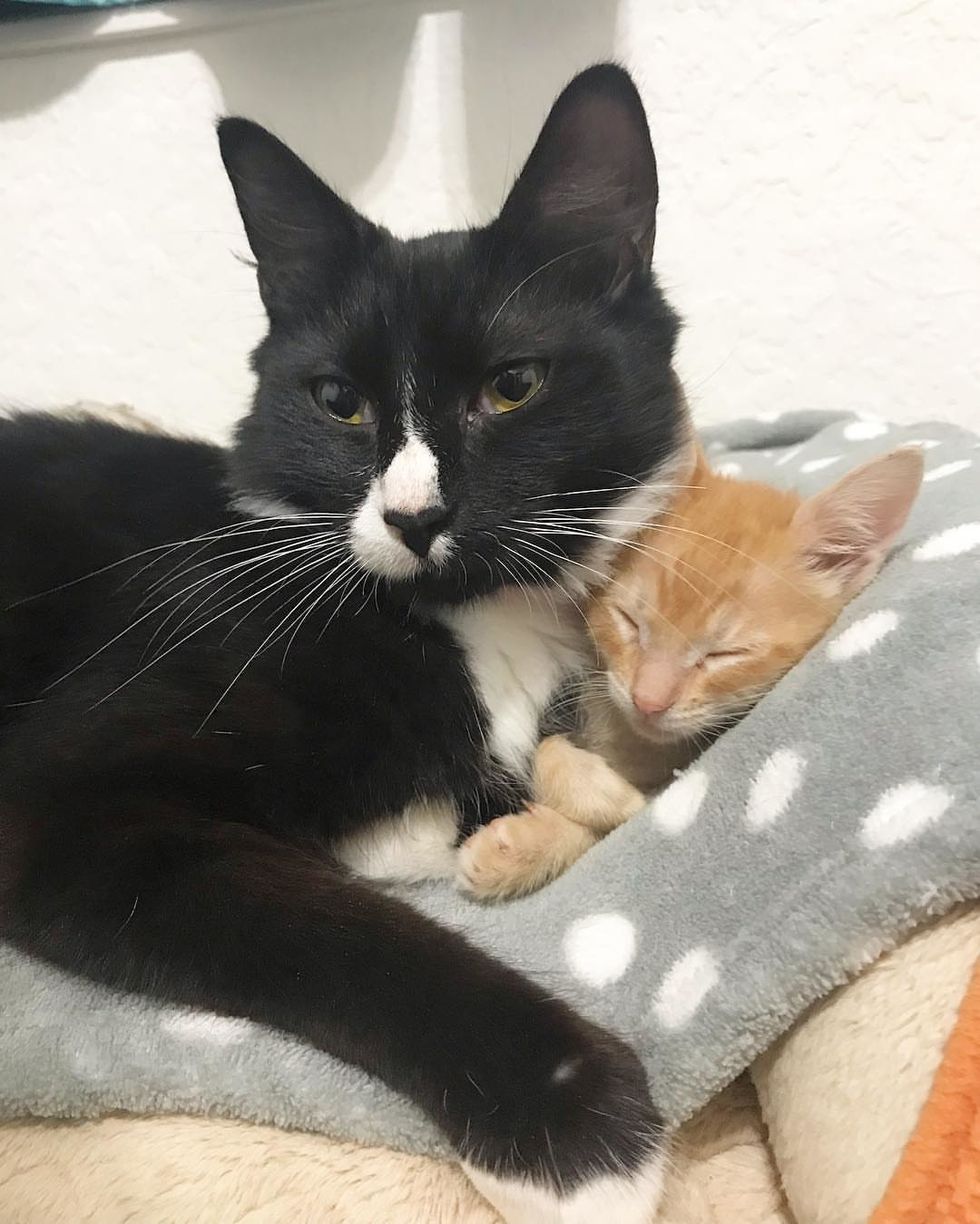 Lisa Krakosky
When it came time for the kittens to look for their forever homes, Lisa knew that the two feline buddies were meant to be together.
Watch Kelvin's rescue journey in this video:
Orphaned kitten - journey to forever homeyoutu.be
Kelvin clung to his best pal throughout his foster journey.
With help from everyone, especially Lumen, little Kelvin finally reached his two-pound milestone around his adoption day.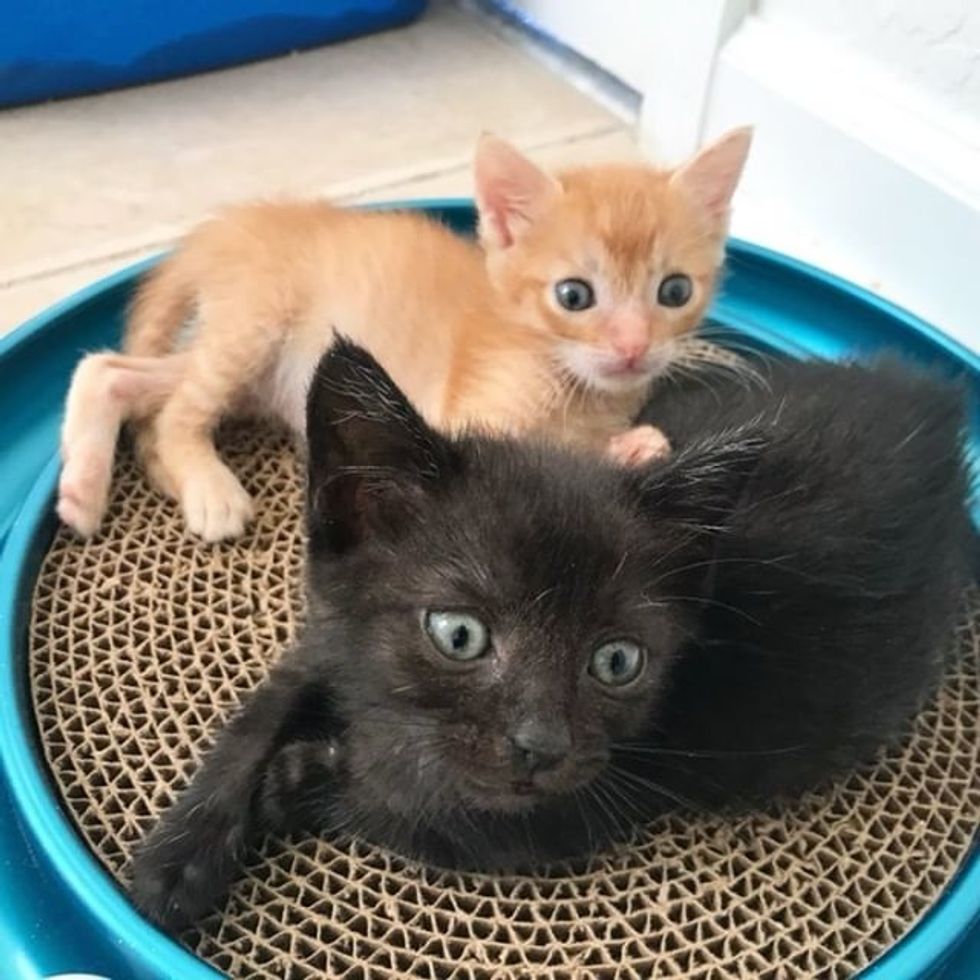 Lisa Krakosky
Kelvin and Lumen (now Luna) were adopted together. The rest of the kittens and their surrogate mom also found their forever homes.
"Nothing makes me happier than finding them the perfect home where they can continue to grow, flourish and be loved unconditionally," Lisa said.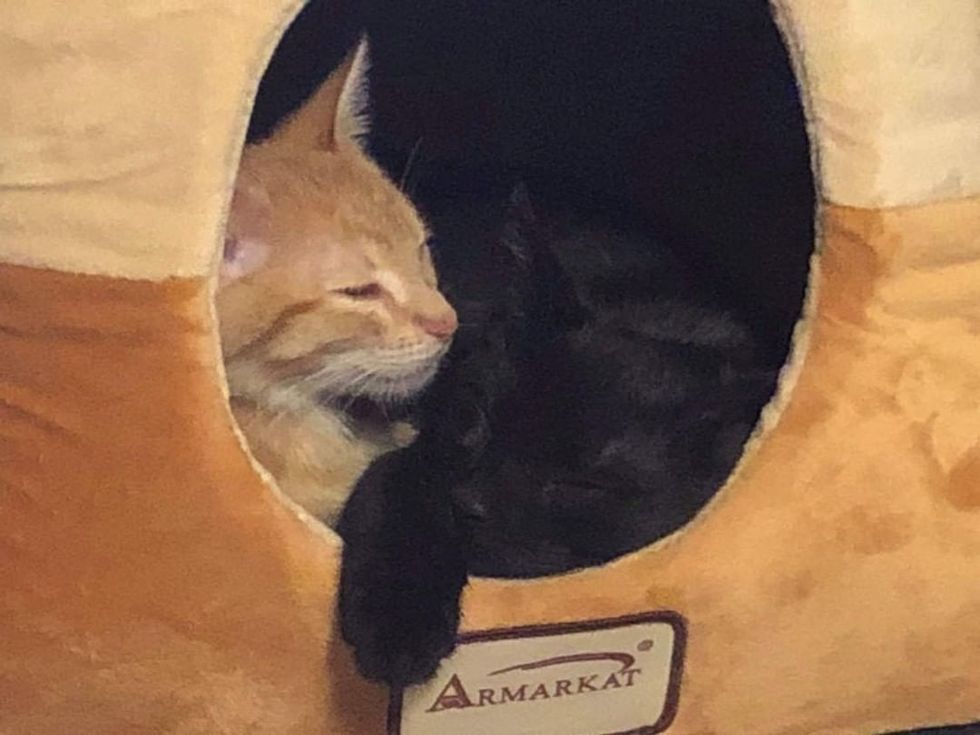 Lisa Krakosky
Share this story with your friends. Follow Lisa's foster kitties on Instagram.
Related story: Cat Becomes Dad to Orphaned Kitten Who Lost Her Family, and Helps Save Her Life