A young cat mother was found along with her two kittens on the streets of Los Angeles. They were covered in fleas, hungry and extremely fearful.
She didn't want to be near people but when she heard meowing from two orphaned kittens, she began to look for them.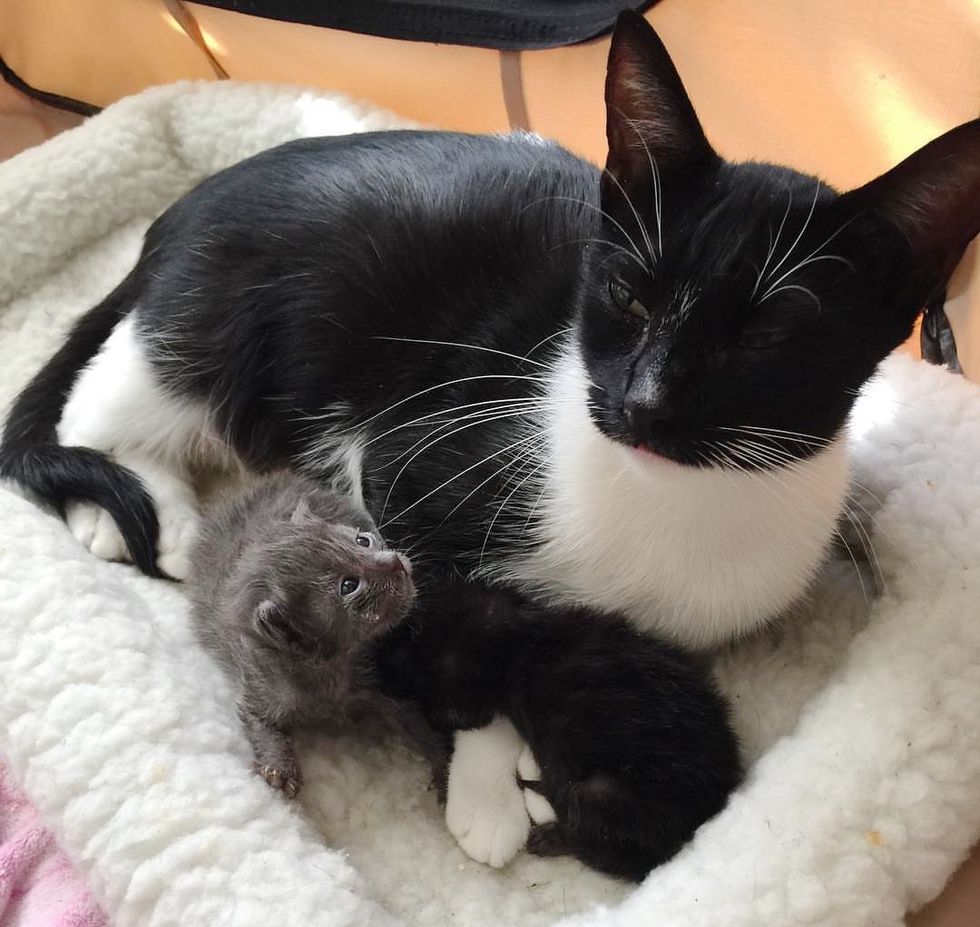 Alley Cat Rescue
A month ago, Alley Cat Rescue saved a feline family of three from the city streets. "When we found the kittens, mom was nowhere to be seen. She had tucked them in a safe spot and we knew she was watching us," Alley Cat Rescue shared with Love Meow.

They placed the kittens into a carrier and set a humane trap. "It's always worth the effort to get the mom. This way we know that those kittens won't have countless siblings getting born out there. This time it was vital as she had a bad upper respiratory infection."
Later that day, they got the cat mom safely in the trap and brought her along with her kittens to a foster home. "She was given fluids, antibiotics, flea meds, and had debris removed from one of her ears. She felt so much better and could continue nursing."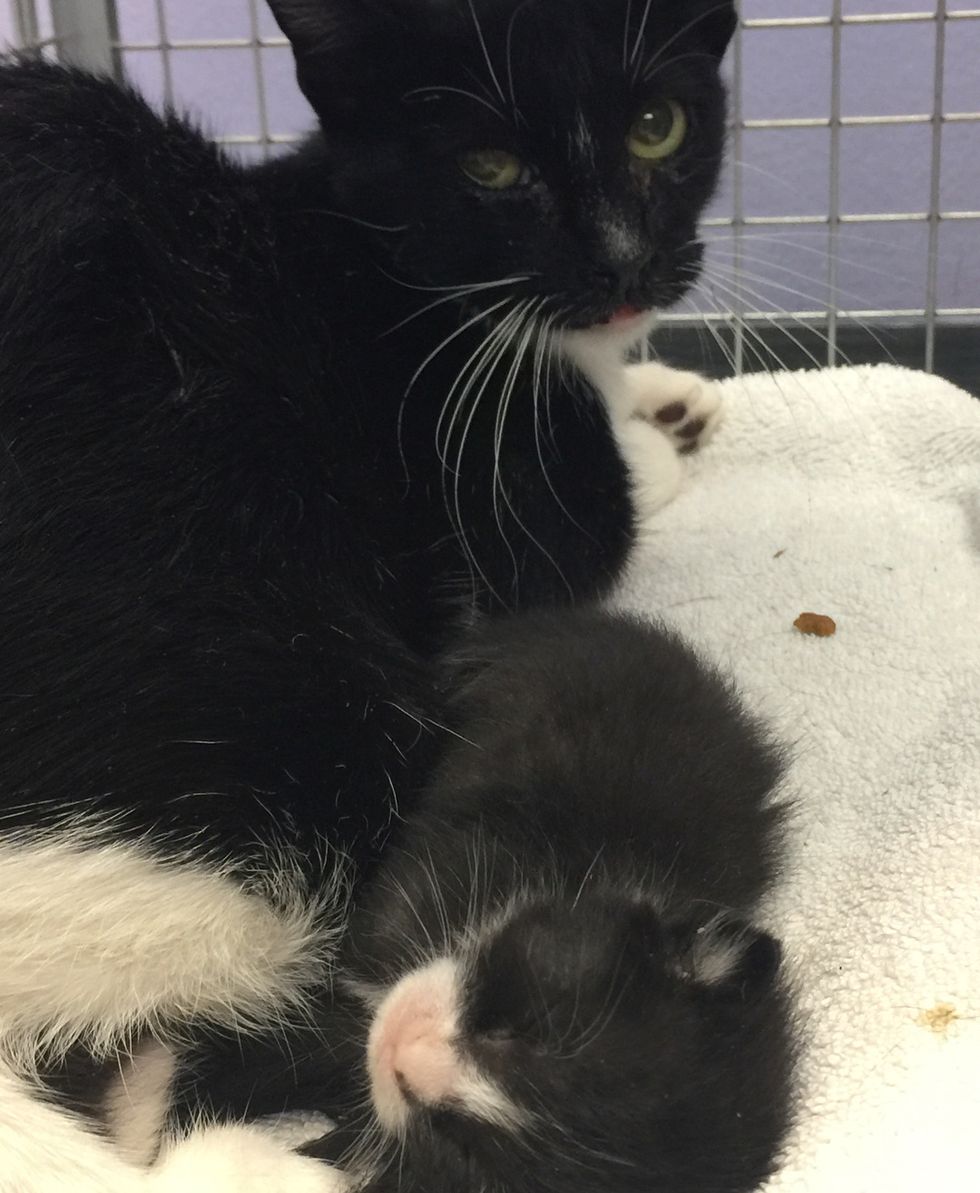 Alley Cat Rescue
With treatments every four hours and plenty of nutritious food, the cat mom (whom they named Del Rey) and her kittens healed up quickly.

Around the same time, the rescue took in two 3-day-old orphans who weighed only three ounces. "They were found wrapped in a dirty towel at a colony of community cats. The kittens were covered in dry blood, so they must have just been born."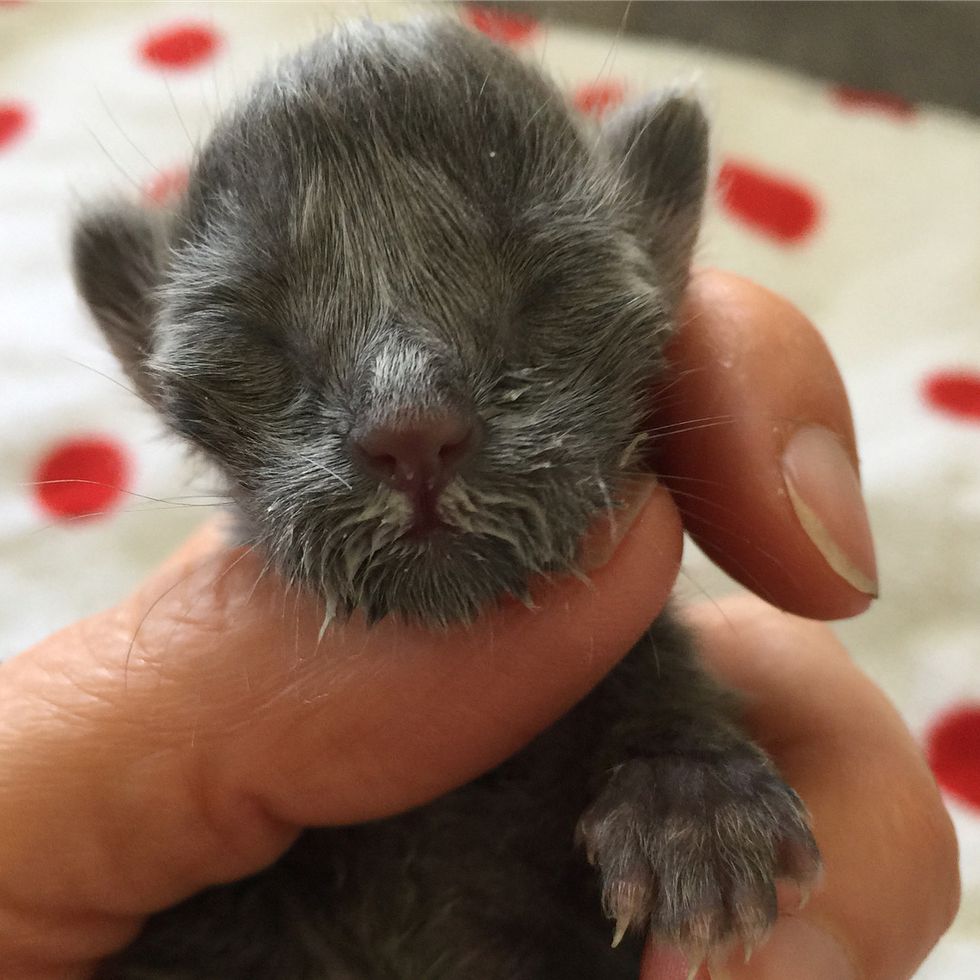 Alley Cat Rescue
Volunteers began round-the-clock feeding with a syringe and kept them warm at all times. The two little kittens quickly proved to be fighters.
They were tiny but equipped with a set of pipes. "If their little cries are anything to go by, they are strong kittens that will soon be roaring."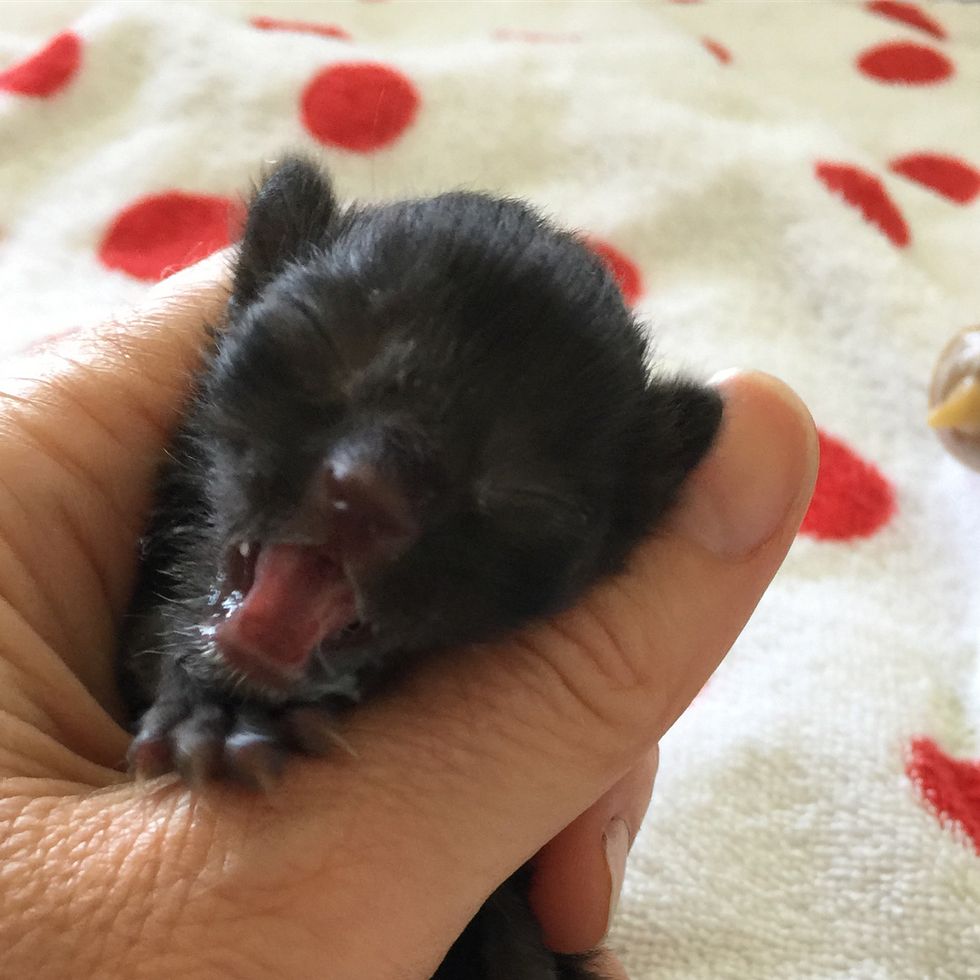 Alley Cat Rescue
After a very slow start, the kittens doubled their weight in a few days. Del Rey the cat mama heard their meows during meal time and desperately wanted to get close to them.

"She was pacing inside her play pen, making mama cat calls while we were feeding the babies. We showed her the kittens between the netting, and she started to groom them," the rescue shared with Love Meow. "She forgot to bite us because she was so focused on those babies."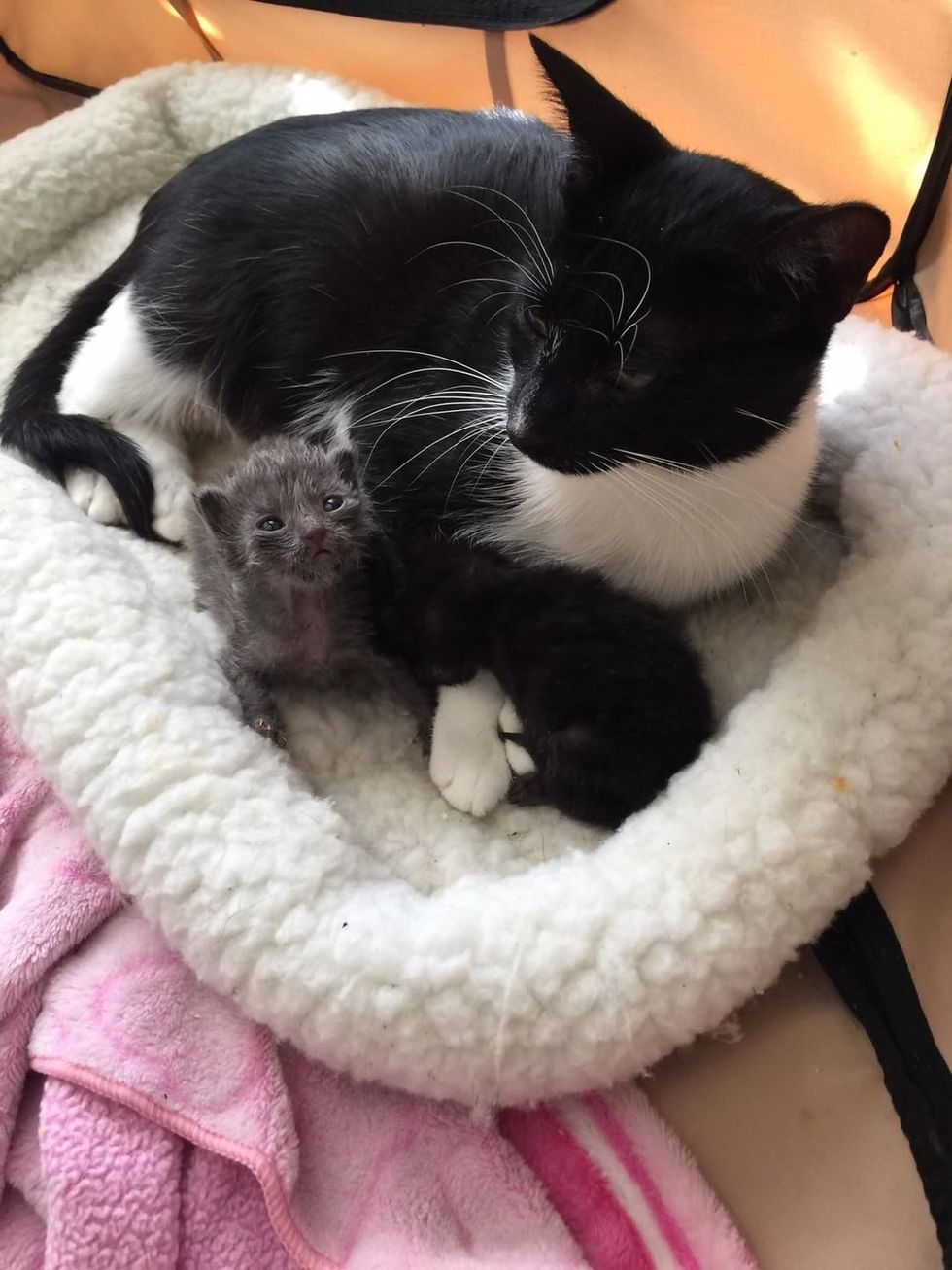 Alley Cat Rescue
Watch video of mama meeting the kittens:
The cat mom has run out of milk, so caretakers bottle feed and supplement the kittens around the clock. Mama Del Rey grooms them after every meal and snuggles and naps with them throughout the day.

Tiny purrito!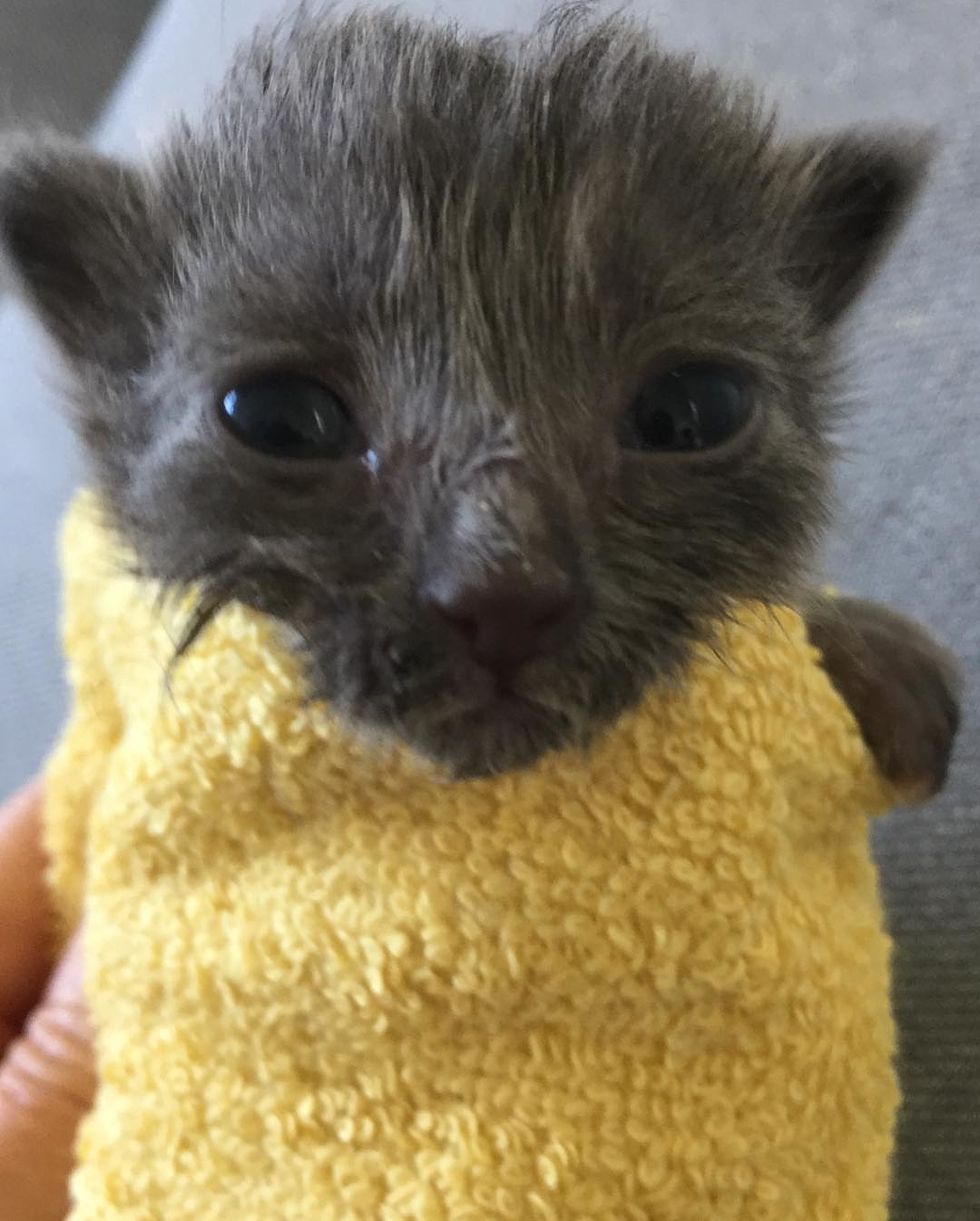 Alley Cat Rescue
Del Rey doesn't mind the kittens nursing despite having no milk.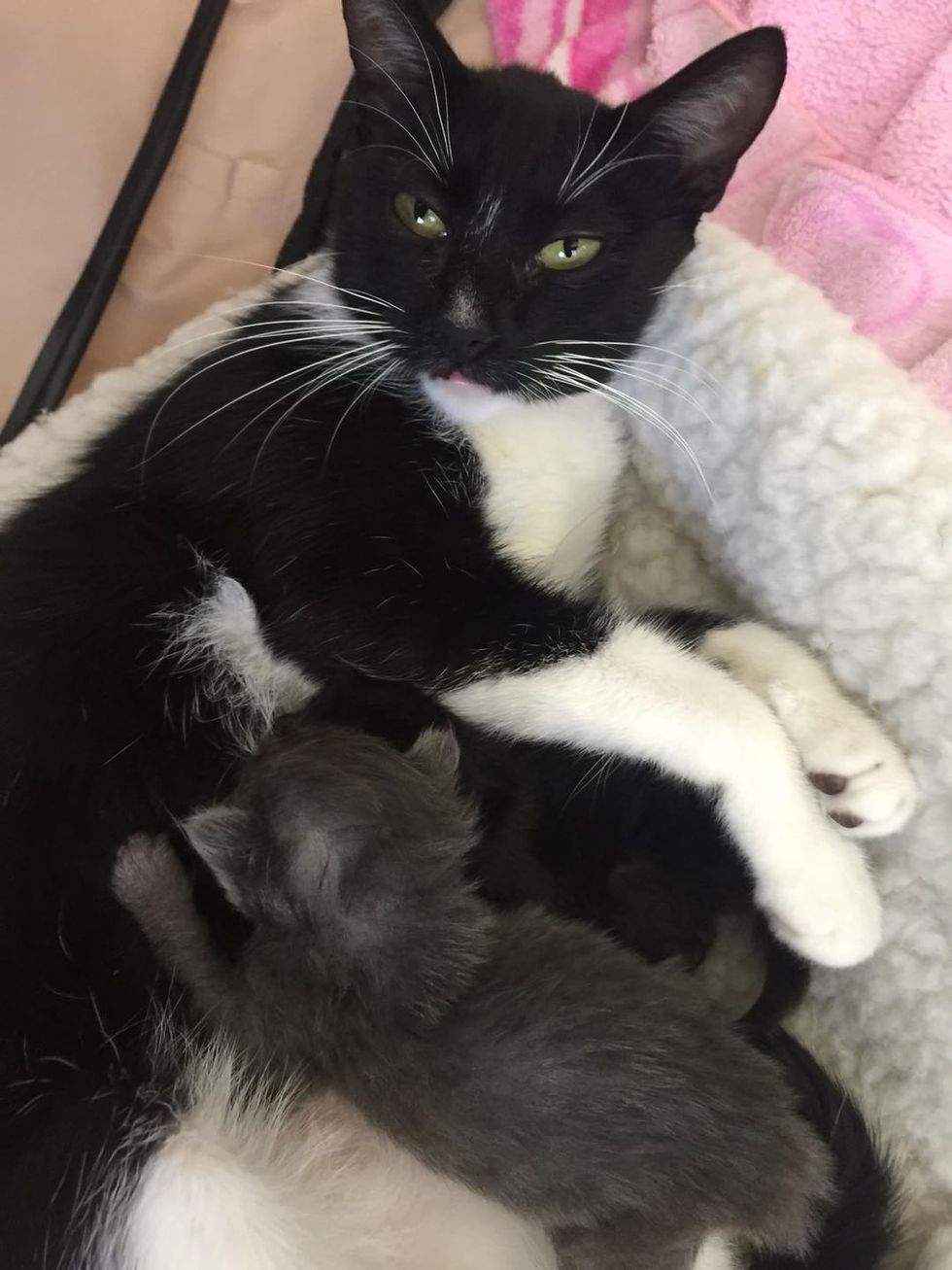 Alley Cat Rescue
Del Rey's two kittens have taken the tinier siblings under their wing.
"Their big brothers Guinness and Stout are super sweet and keep them nice and warm," the rescue said.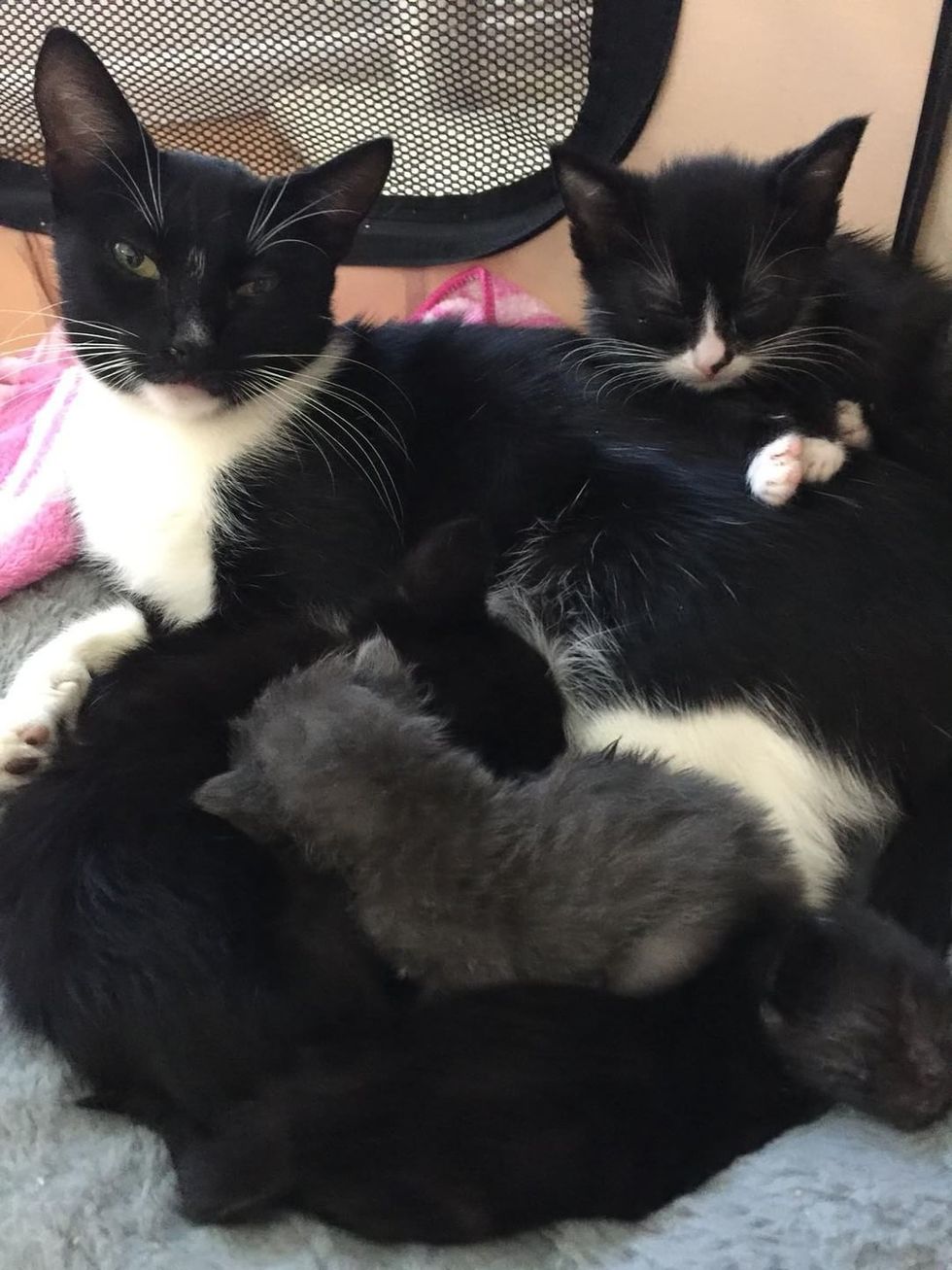 Alley Cat Rescue
"Del Rey is a fantastic mama cat. Every morning she lunges at the side of the play pen, but after spending the day in the office I can often scratch her head," Foster Mom said. "She is just unsocialized, as she was born outside with little human interaction."
"We give her space when she needs, and a few pets when she wants."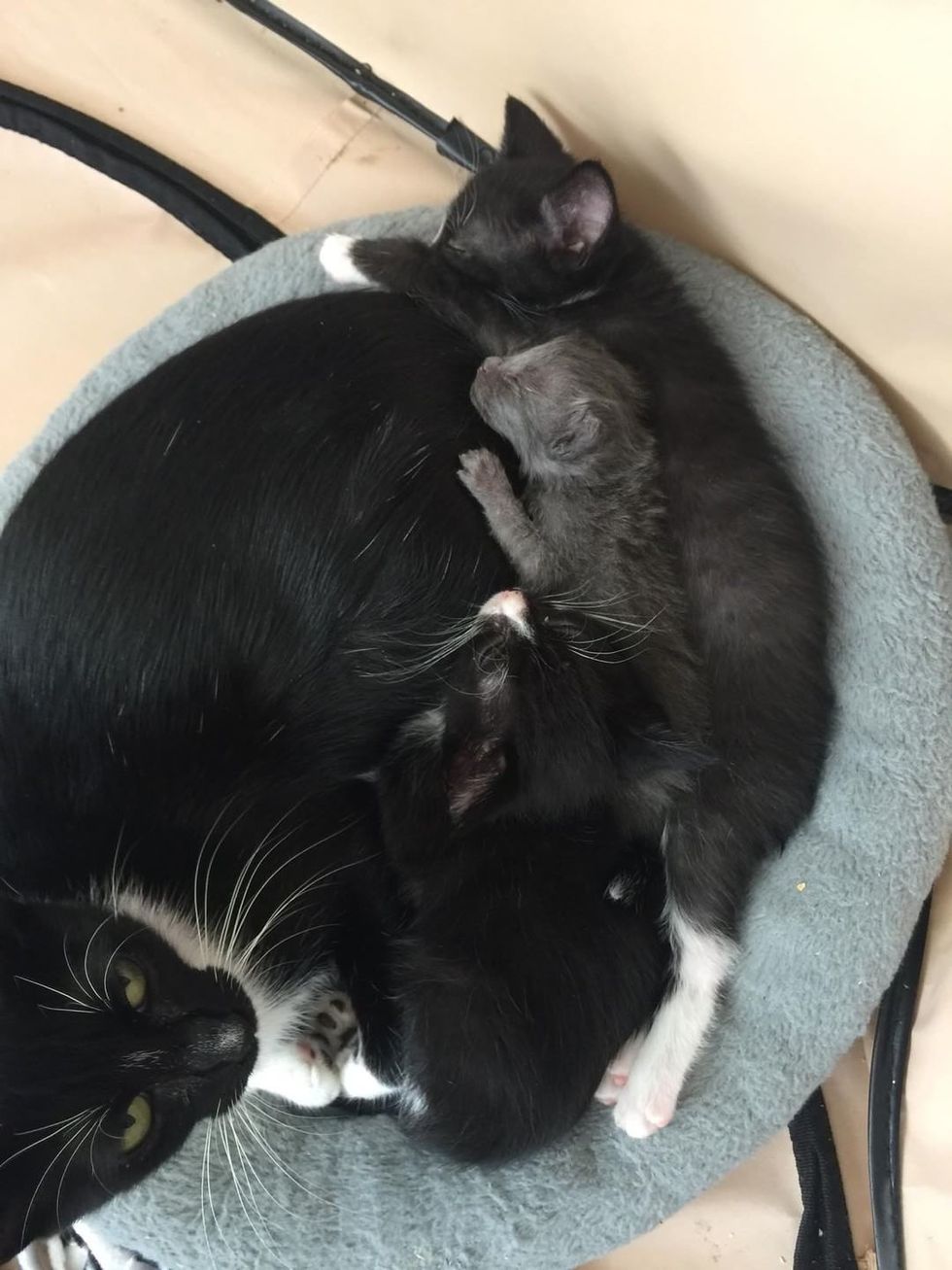 Alley Cat Rescue
The loving cat mama who anxiously looked for the tiny orphans when she heard their cries, now has them by her side and cares for them along with her own.
They snuggle together in a big purr pile every day as a big family.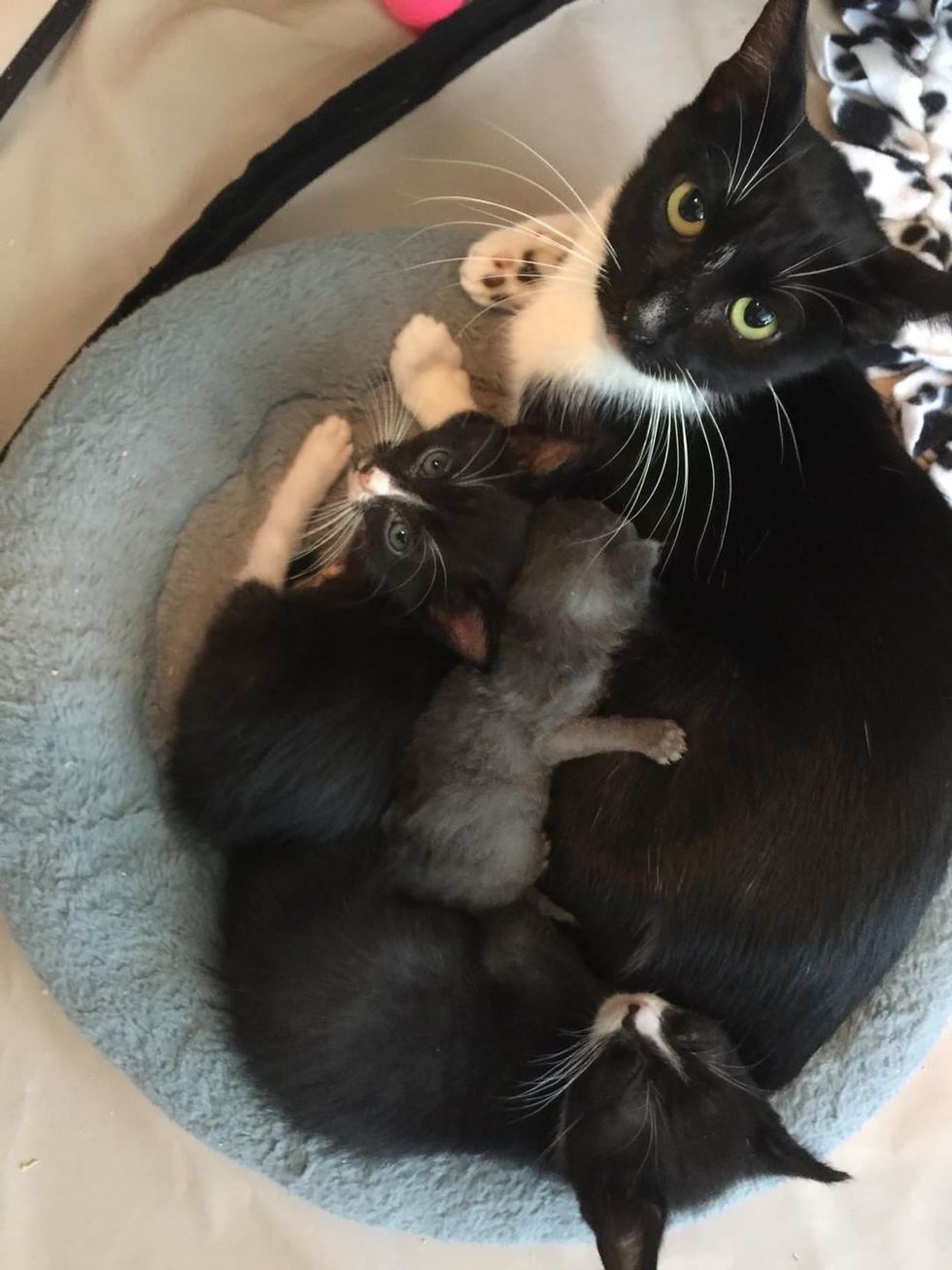 Alley Cat Rescue
Share this story with your friends. Follow updates on this beautiful feline family on Facebook andInstagram. If you would like to support their rescue efforts, click here to see how you can help.

Related story: Deaf Cat Mom Gets Help for Her Surviving Kittens and Can't Stop Purring