A kitten who survived the outdoors, finally had his dream come true.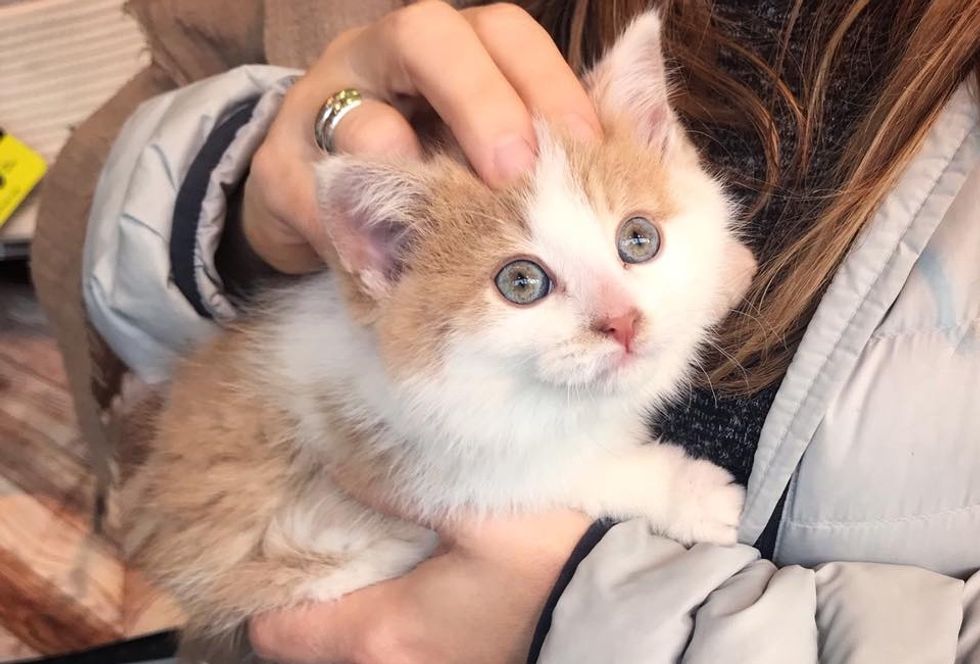 Chatons Orphelins Montréal
Micheline from Montreal, Canada spotted a litter of kittens in her backyard, hiding behind a shed. As she tried to approach them, they quickly ran off.

A couple of days later, when she found them again, sadly, only two had survived. She managed to catch them and brought them home to safety.
Despite her very best efforts to save them, one of the kittens lost her fight. The remaining ginger and white cat made it through the night and bounced back.
Micheline reached out to Chatons Orphelins Montréal, hoping to get the little one a chance at a better life.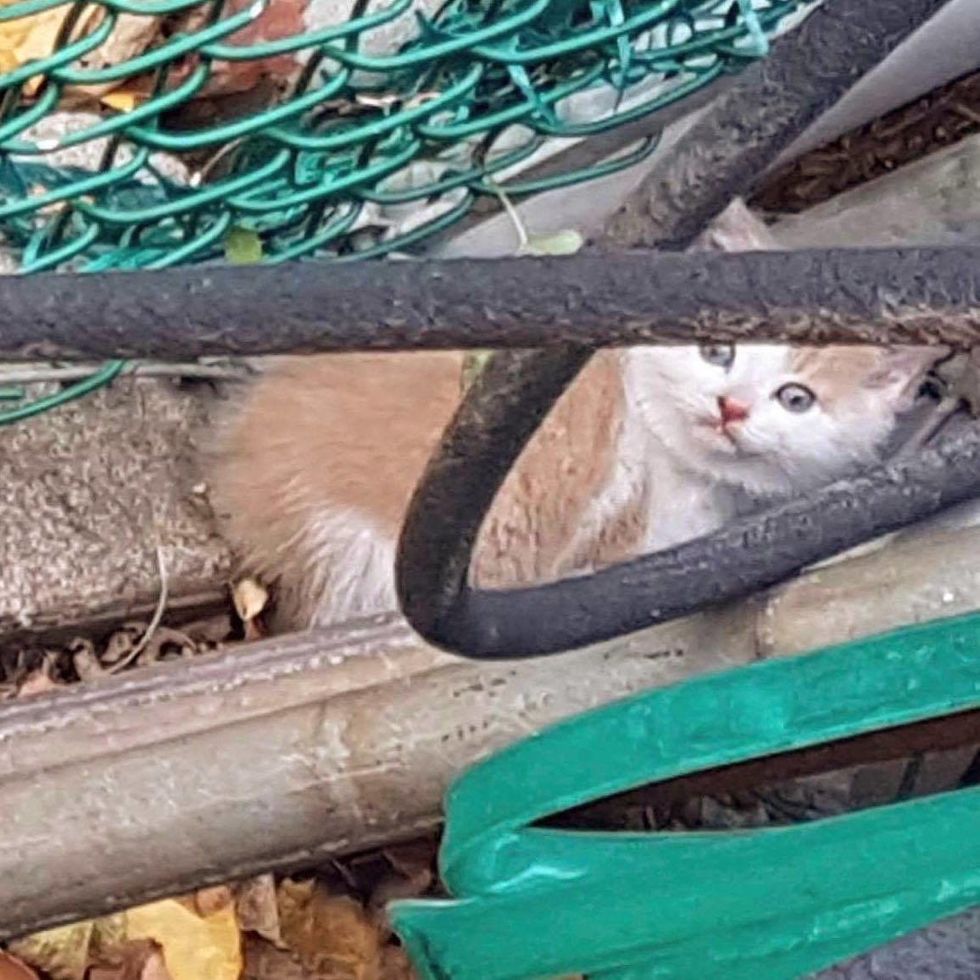 Chatons Orphelins Montréal
"We took the kitten in and named him Beorf," Celine Crom of Chatons Orphelins Montréal shared with Love Meow.
"He was so happy to have hugs and unlimited food to eat. When he arrived at the clinic, he was curious about everything around him."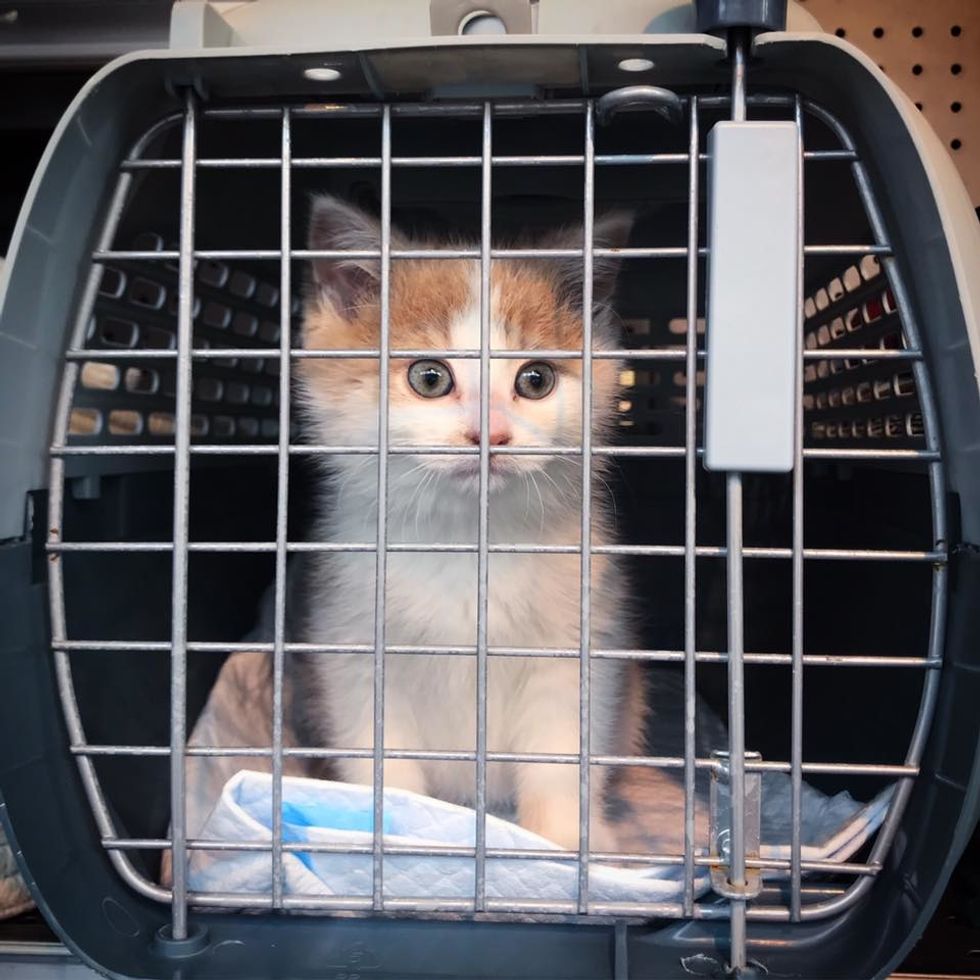 Chatons Orphelins Montréal
Isabelle, a foster volunteer, welcomed the little guy into her loving home. The kitten quickly adapted to the indoor life. He wasn't afraid of anything and would meow loudly if he wanted something.

The vocal, adventurous kitty began to thrive in a safe, comfortable home.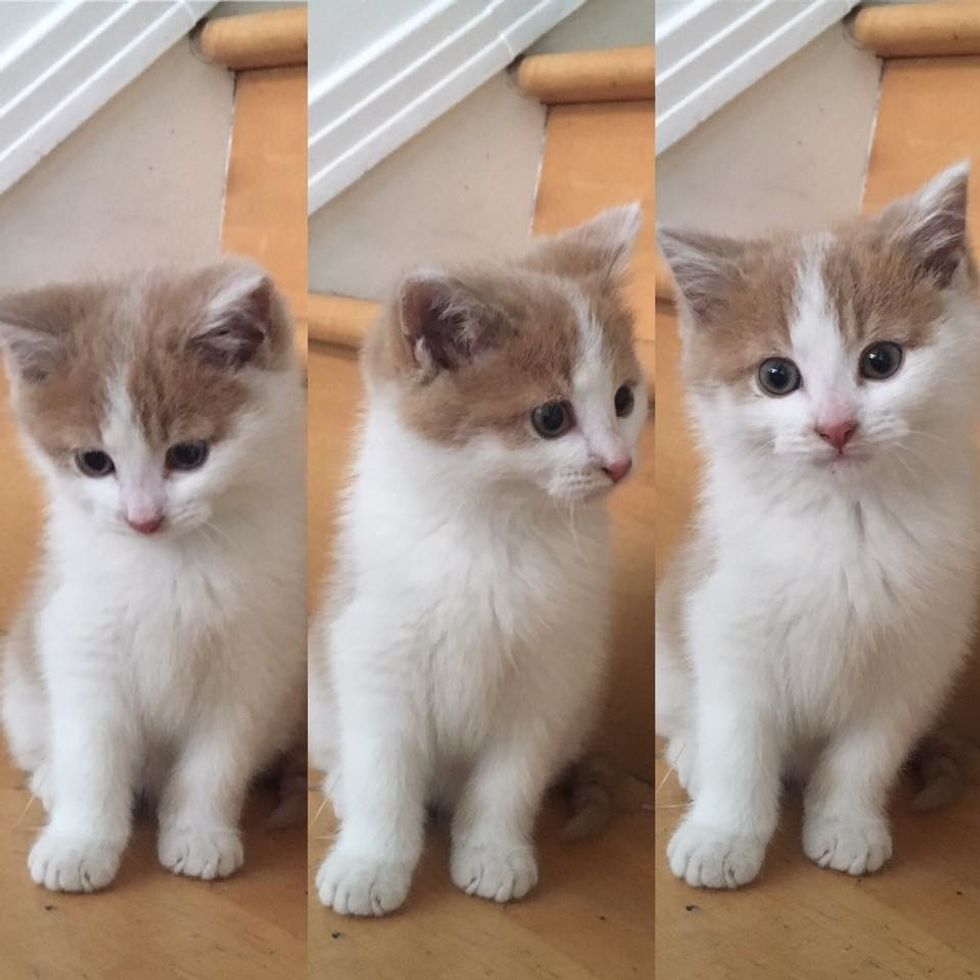 Chatons Orphelins Montréal
"He loves to explore and isn't shy at all. He thinks he's the king of the house," Celine said. "Beorf is a ball of energy, curious and completely fearless."
He was eager for affection and constantly wanted to play.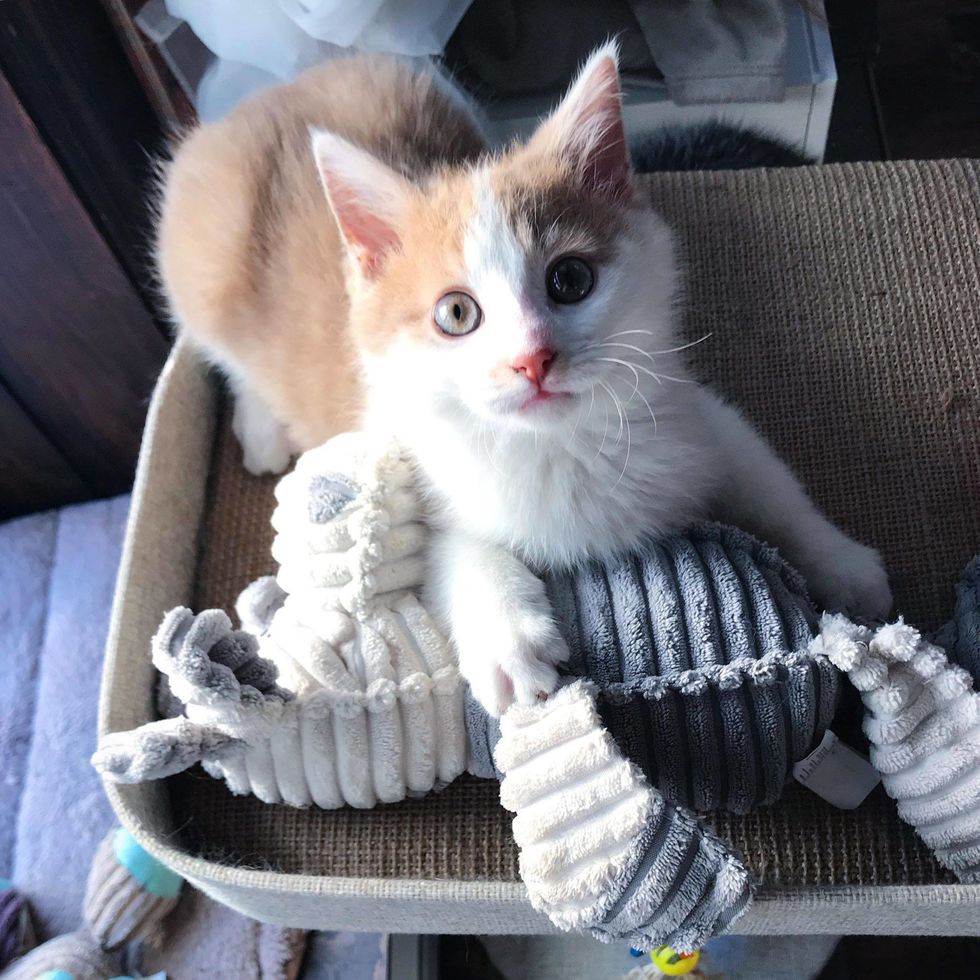 Chatons Orphelins Montréal
Rescuers were able to find the feral cat mom through a TNR (trap-neuter-return) program. They relocated her to her new home at a farm.
Now, she has a dedicated caretaker who provides her food and shelter.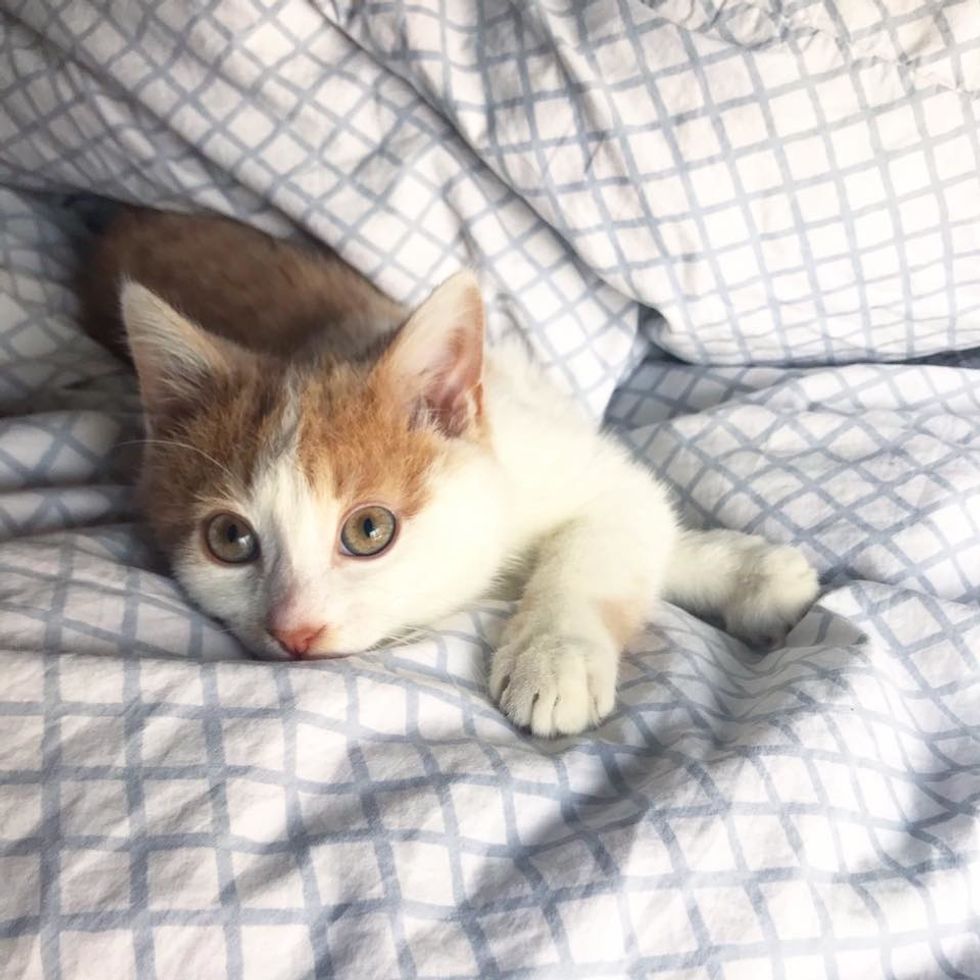 Chatons Orphelins Montréal
In just a few weeks, little Beorf has blossomed into a handsome, fluffy cat with a purr motor that goes on forever.

"He purrs as soon as you pet him. He likes to climb the cat tree and sit by the window. He constantly wants to be near his humans and supervise everything they do."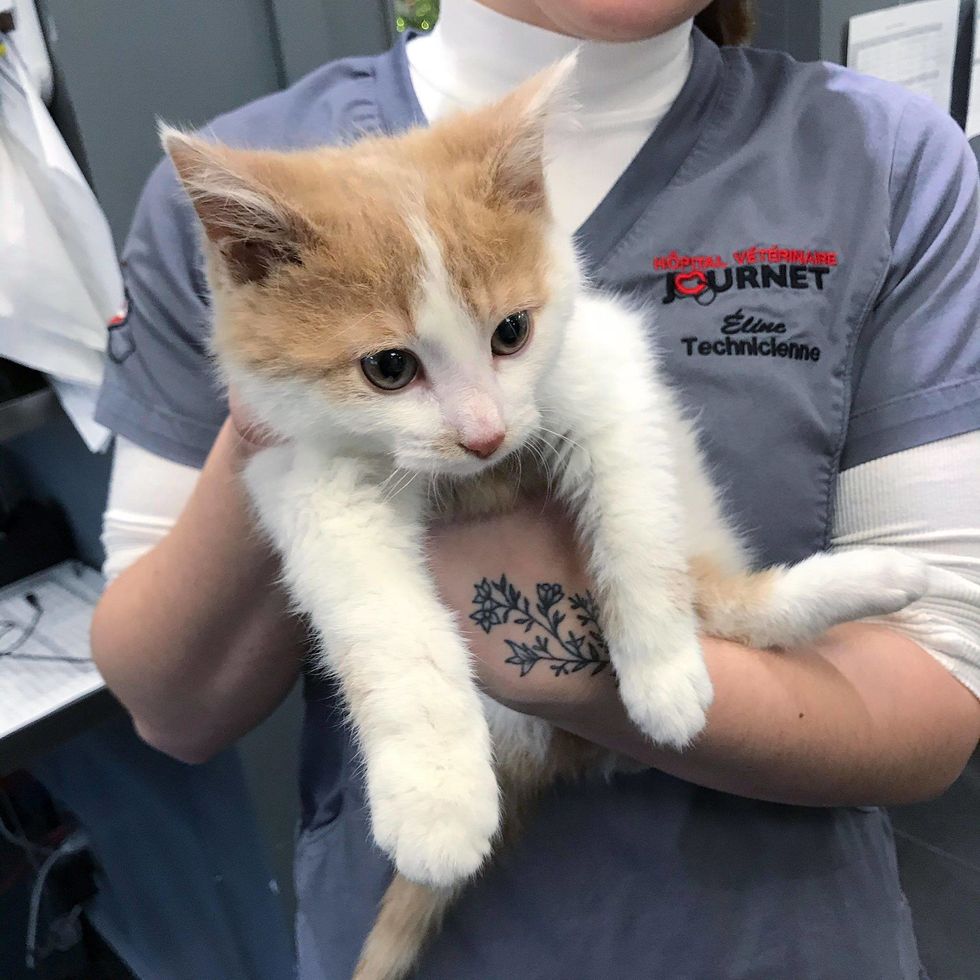 Chatons Orphelins Montréal
At three months old, Beorf was finally ready for his next chapter of life.

A family came to meet him recently and was instantly smitten. When they held him in their arms, the kitten immediately started to purr.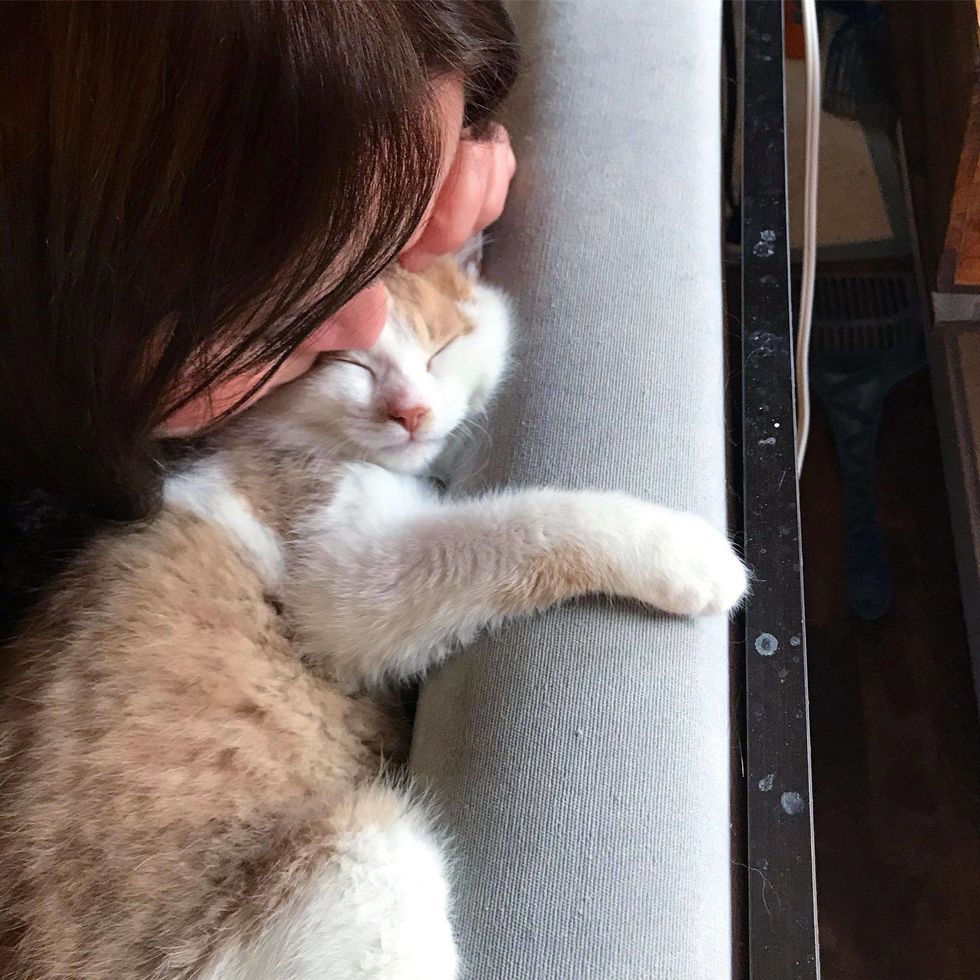 Chatons Orphelins Montréal
After a rough beginning to life, Beorf found the family that he would spend the rest of his life with.

"Now, he sleeps with his loving humans every night. He is as happy as can be."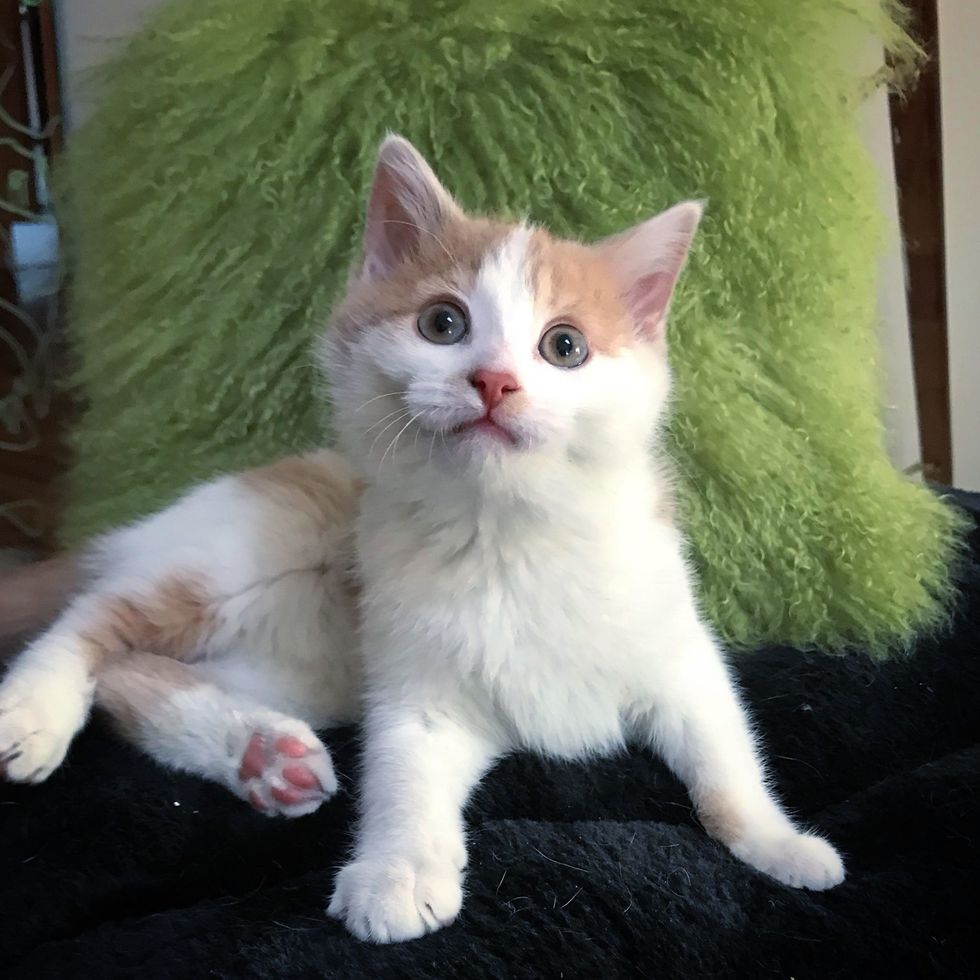 Chatons Orphelins Montréal
Share this story with your friends. Follow Chatons Orphelins Montréal on Facebook.
Related story: Kitten Found Alone on the Street, Meets Dog and Insists on Being His Friend