A tiny little kitten was stuck in the wall and crying for help. The owner of the house contacted the South Florida firefighters who came to the rescue.
When the firefighters and sheriff deputies arrived, they could hear the crying but were unable to locate her. They were determined to get the kitten safely out and did everything they could, including calling someone with a camera, so that they could see inside the wall to find the little feline.
They made a small hole in the wall and inserted cameras to locate the kitten. Once they found the kitten, they comforted her by talking to her and touching her paws .Finally a firefighter carefully freed her from the wall. "It took two agencies and approximately 10 firefighters to get this kitten from the wall," said Lauderhill Fire Lieutenant Jerry Gonzalez.
Firefighters estimated that the kitten had been stuck in the wall for at least three days. Thanks to the crews, the kitten is out and safe now.
The cat is named Survivor "for having lived after being stuck in a wall for various days."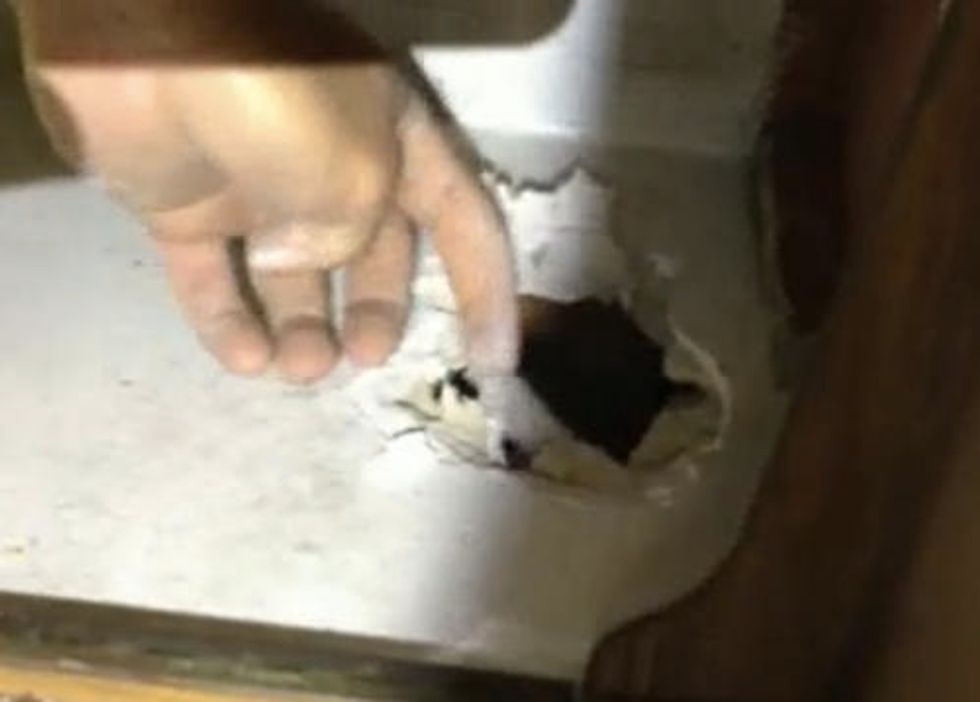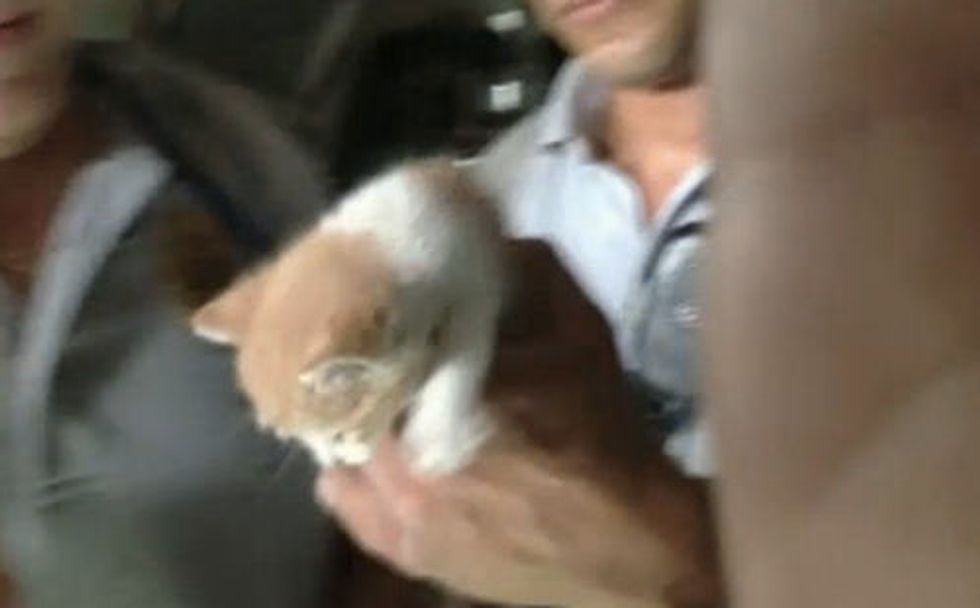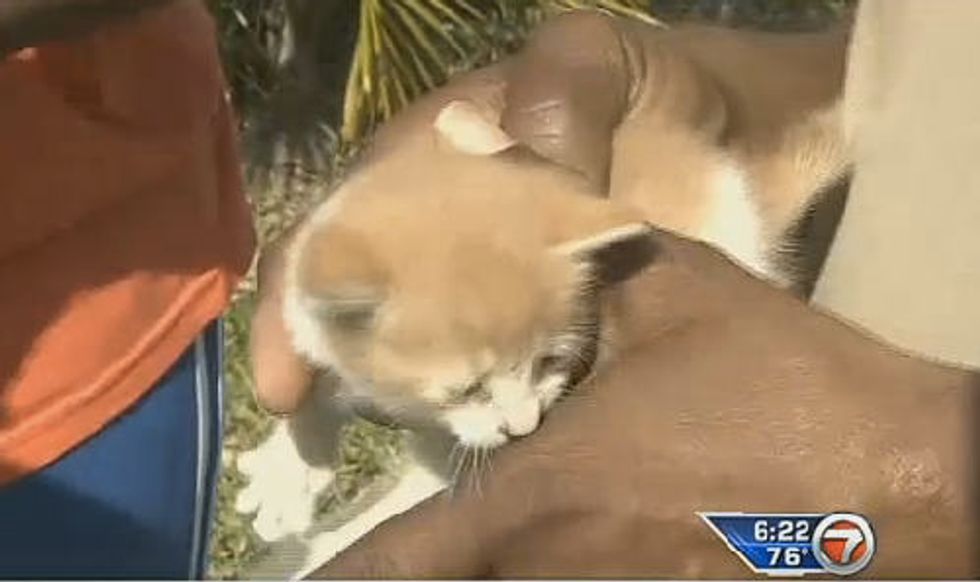 Watch the rescue captured on camera:
Source: NBC Miami.