A 3-month-old tuxedo kitten came to the Humane Society Silicon Valley, needing a lot of love and TLC.
She had lost her ears and tail. Shelter staff and volunteers were determined to bring her spirits back and help her feel loved again.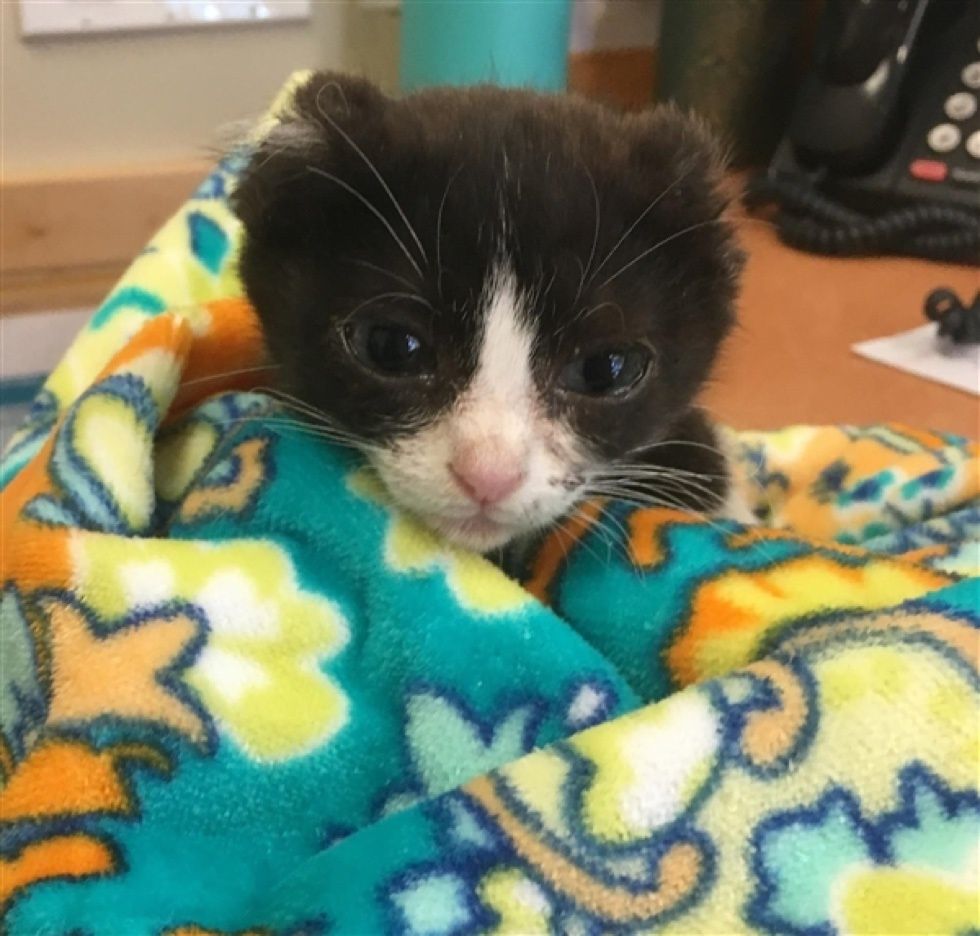 Humane Society Silicon Valley
The kitten named Karma was found as a stray and brought in to a local shelter. Her ears and tail were cut off before she was rescued, and the kitten was understandably frightened and distrustful of humans. The shelter reached out to Humane Society Silicon Valley to see if they could take her in and provide her with the care she would require.

Humane Society Silicon Valley is committed to helping shelters in their community by taking in animals with extensive medical or behavioral issues. When Karma arrived, she was carrying a lot of baggage from her unthinkable past and needed help to learn to love and trust again.
"The wounds were mostly healed, but understandably, she was very frightened of almost everything, especially humans," Michelle Nicholson, publicist for the Humane Society Silicon Valley, told Love Meow.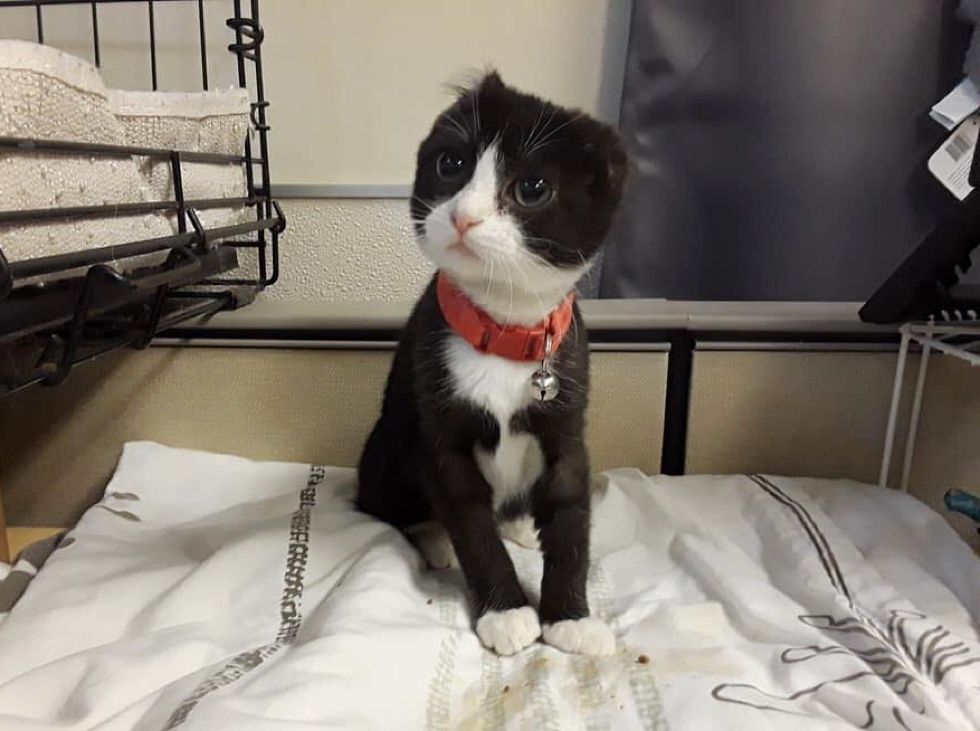 Humane Society Silicon Valley
They found her a foster home so she could have a dedicated caretaker to help her regain her confidence and trust.

Carla Berti, a volunteer of the shelter, learned about Karma's plight through a visit she had with the kitten about a month ago. She spent some time cuddling with Karma, and before she left, she wanted to do something special for this deserving little girl.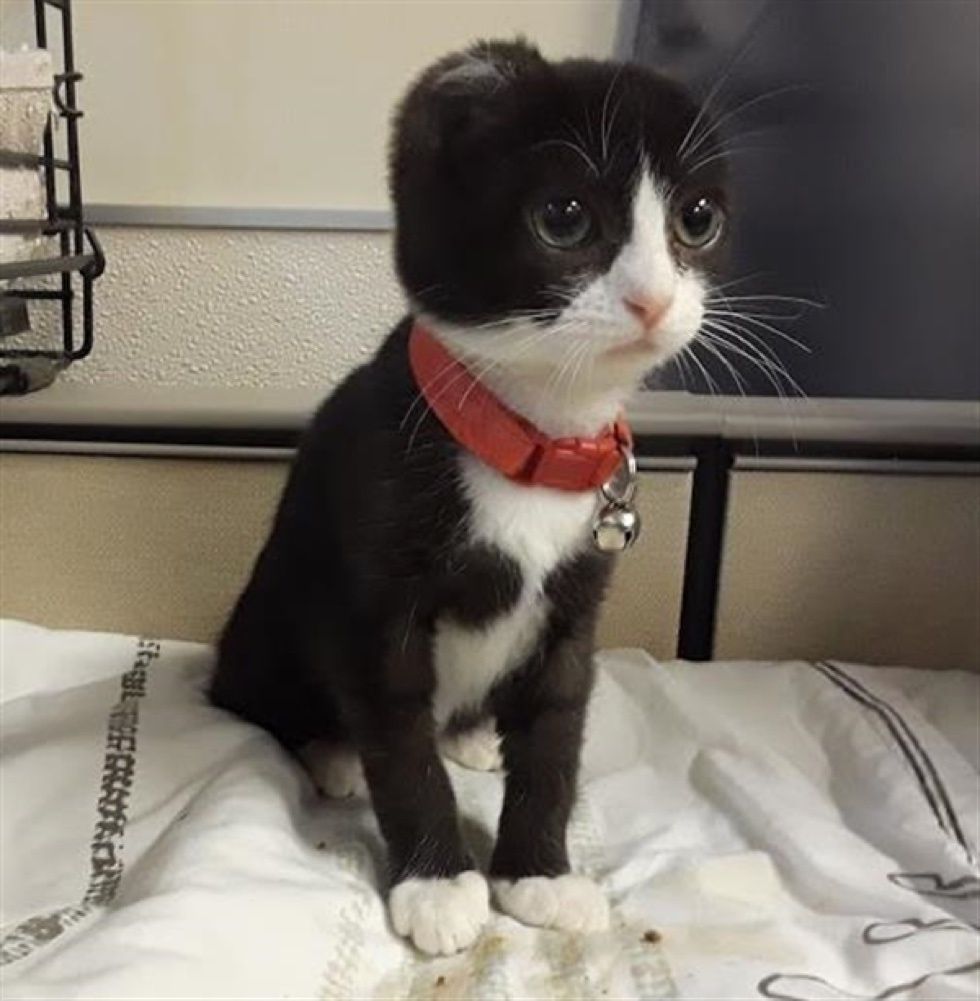 Humane Society Silicon Valley
"My friend said Karma needed some ears, so I decided to crochet her some pink ears," Carla told Love Meow.

She went home and spent a few days working on a small project to get Karma a pair of ears to wear on special occasions. But that was not all. Carla also made her a kitty bed and a mouse toy to match.
Carla Berti
When she brought the custom made gifts to little Karma, the tuxedo girl was very curious.

She looked adorable in her new pink "ears", and she snuggled right in her new kitty bed and even started playing with her brand new toy.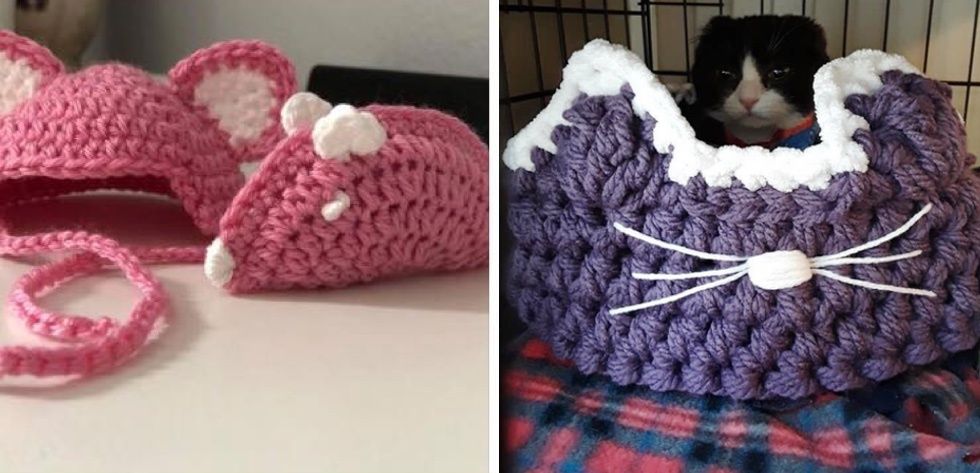 Carla Berti
"With time and lots of love and care, her personality began to blossom. She quickly showed a love for toys, and her foster mom used toys and play to start to create a bond with her," Michelle added.
"Karma spent a few weeks with her foster family and learned to come out of her shell. She loved the adult cats in the home, and even tolerated the dog."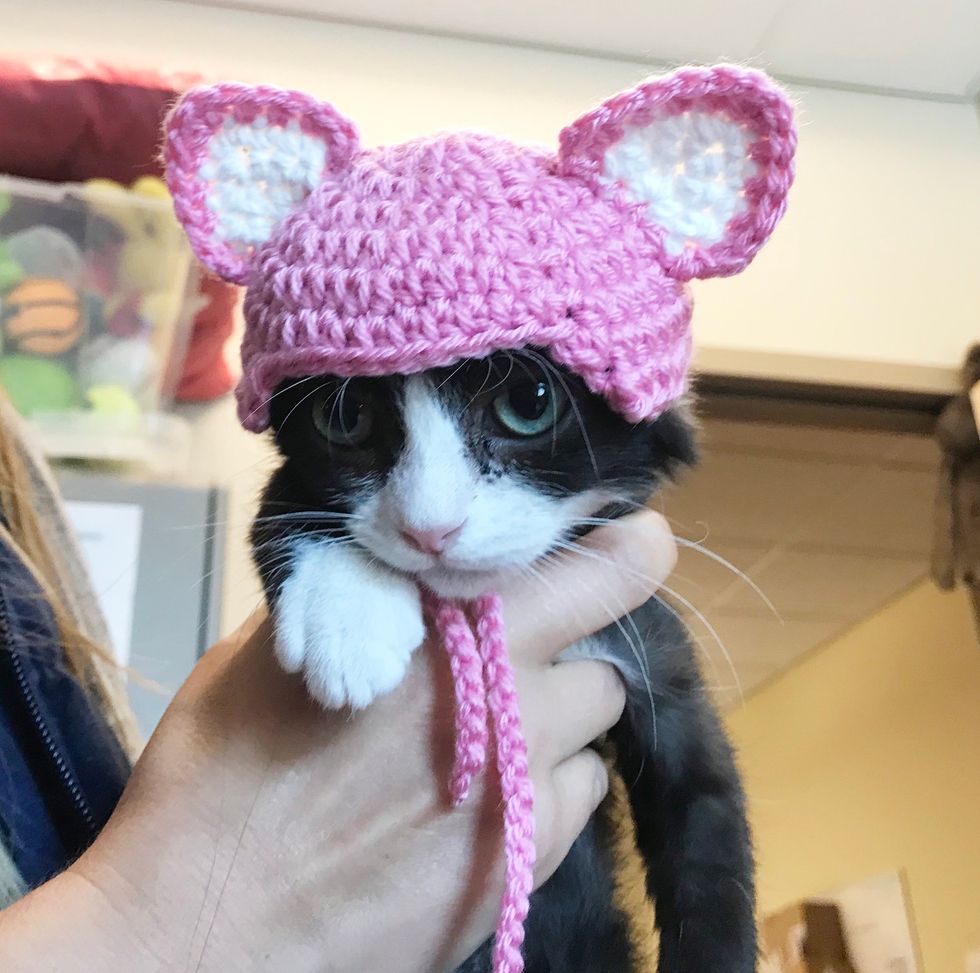 Humane Society Silicon Valley
"After a few weeks in foster, she was ready to find her forever home."

Within just a day of arriving on their adoption floor, Karma was greeted by a young woman who came to the shelter just for her. Her dream was realized that day when she was taken to her forever home with her loving human mom and a new feline sibling.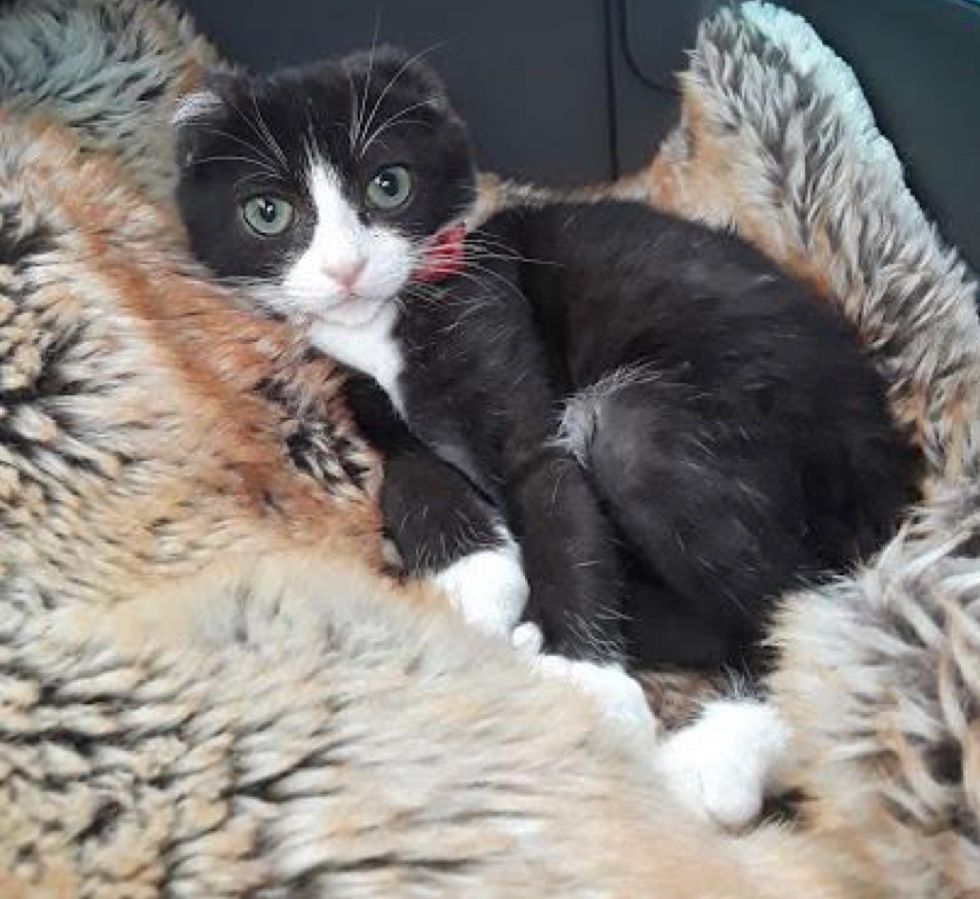 Humane Society Silicon Valley
Share this story with your friends. If you would like to support their rescue efforts, click here to see how you can help. Follow Humane Society Silicon Valley on Facebook.

Related story: Kitten with 4 Ears and One Eye Rescued From Under a House, Finds Someone He Loves