A family found two tiny kittens under their house and knew they had to help. One of them is quite special.
Meet Frankie, short for Frankenkittens.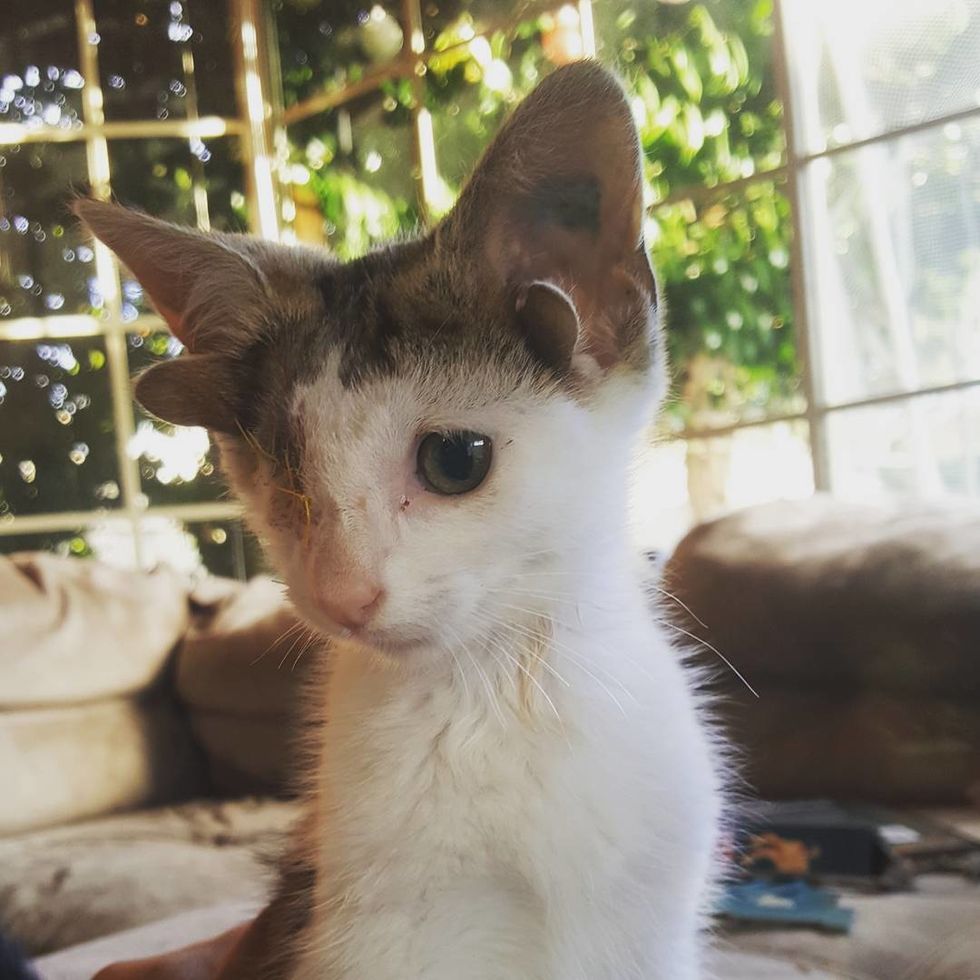 Georgi @frank_n_kitten
Little Frankie was a young kitten when the family found him along with his brother. They cared for them for a while before bringing them to Geelong Animal Welfare Society (GAWS, in Victoria, Australia) so the feline siblings could get the medical attention they needed.

"He was discovered to have a very infected and damaged eye, as well as four ears. He immediately went into surgery for removal of the eye as it was very painful," Georgi, Frankie's human mom, told Love Meow.
Georgi, a fosterer and employee of GAWS, brought Frankie home after surgery so the little boy could have a comfortable place to stay during his recovery.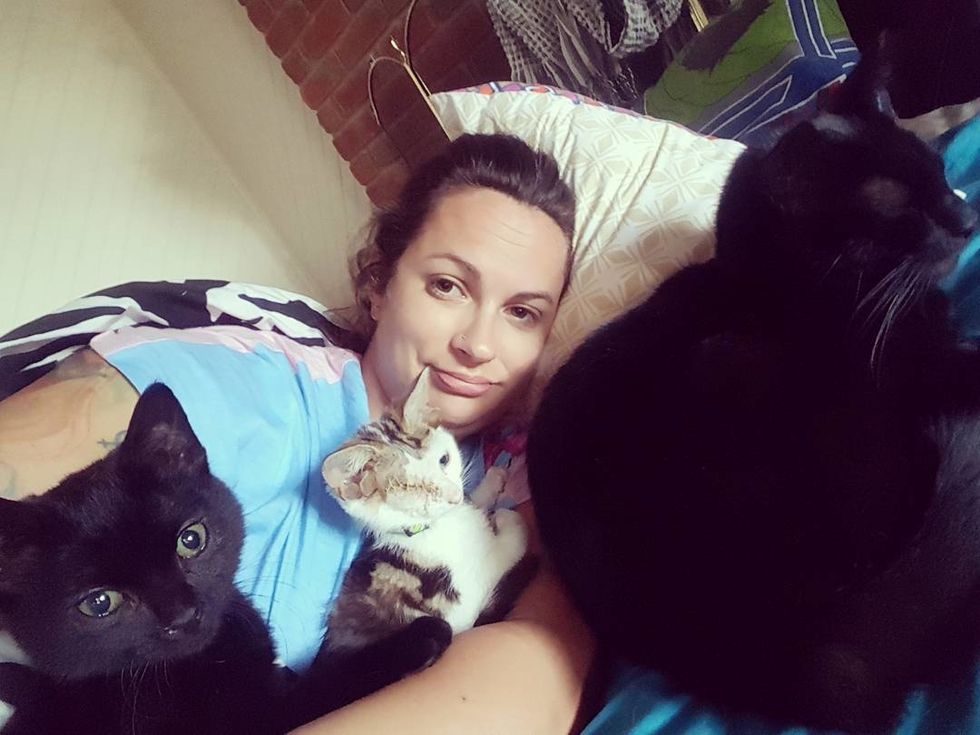 Georgi @frank_n_kitten
"Within a couple of hours of him being at home, I realized there was something special about him and couldn't bear the thought of taking him back," Georgi told Love Meow.
"I've fostered close to 80 cats and kittens in the last year, and he was the first one I would have had trouble giving back. So I made the decision to adopt him."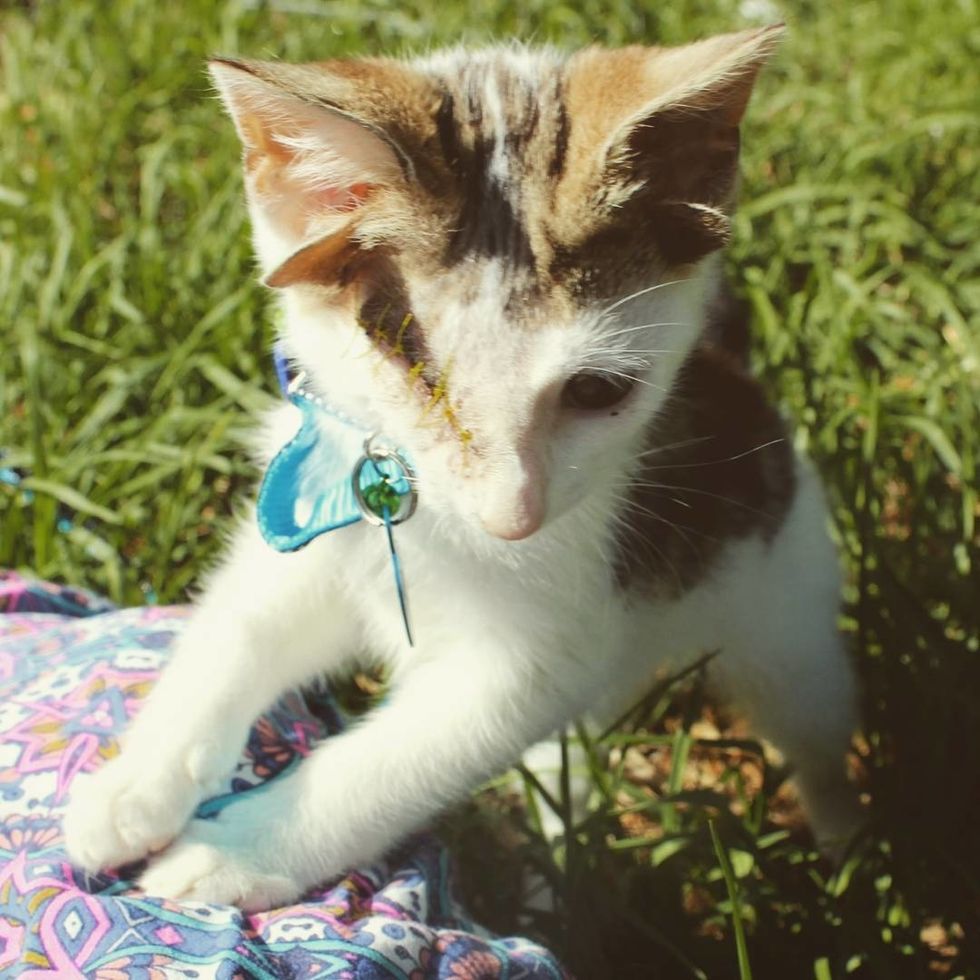 Georgi @frank_n_kitten
"The extra ears are a genetic deformity, as is his overbite. He will need teeth removed in the future to avoid them growing up into the roof of his mouth," Georgi told Love Meow.
GAWS is providing for Frankie's medical expenses - surgery and aftercare. They believe that "every life is precious" and are determined to help the little guy no matter the cost.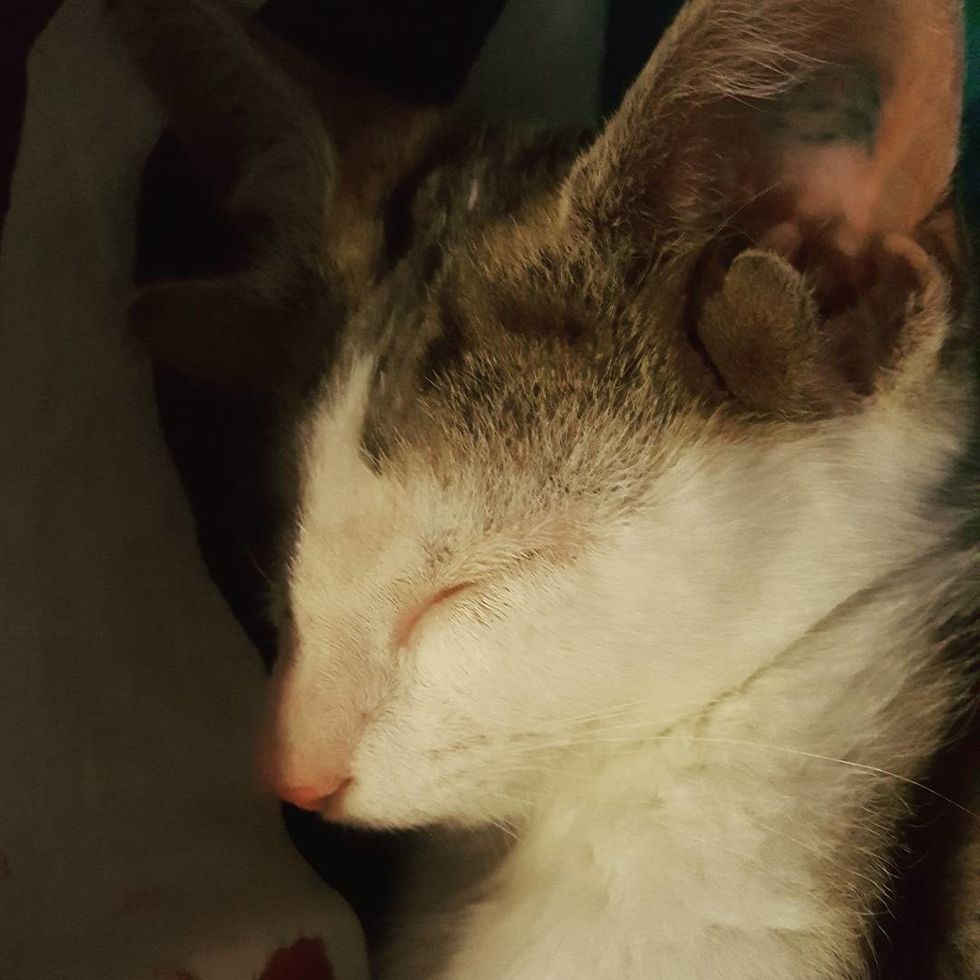 Georgi @frank_n_kitten
Georgi is not the only one who has had her heart stolen by the little kitty. Her young son, Arthur, has become Frankie's best friend.
"He's doing so well at home," Georgi said.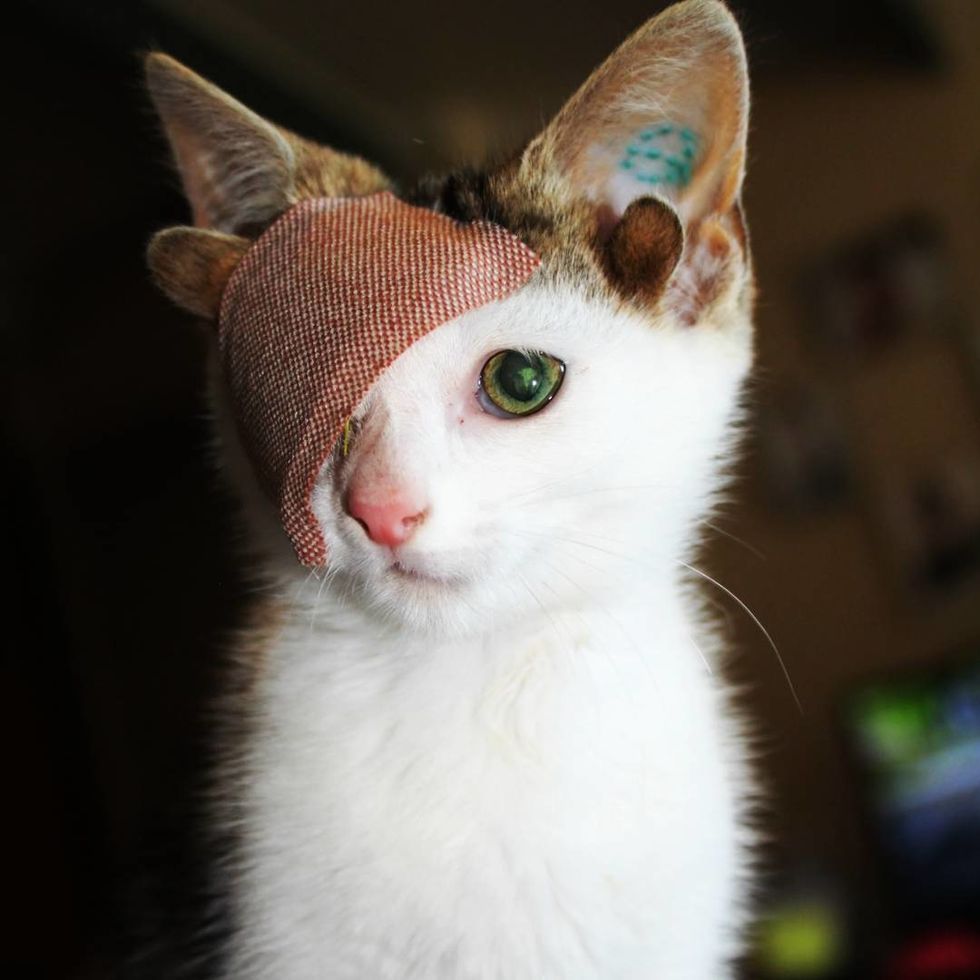 Georgi @frank_n_kitten
The sweet kitty is a snugglebug and loves people.
"Frankie went to visit a lovely lady for her 90th birthday... It was awesome seeing him make her so happy."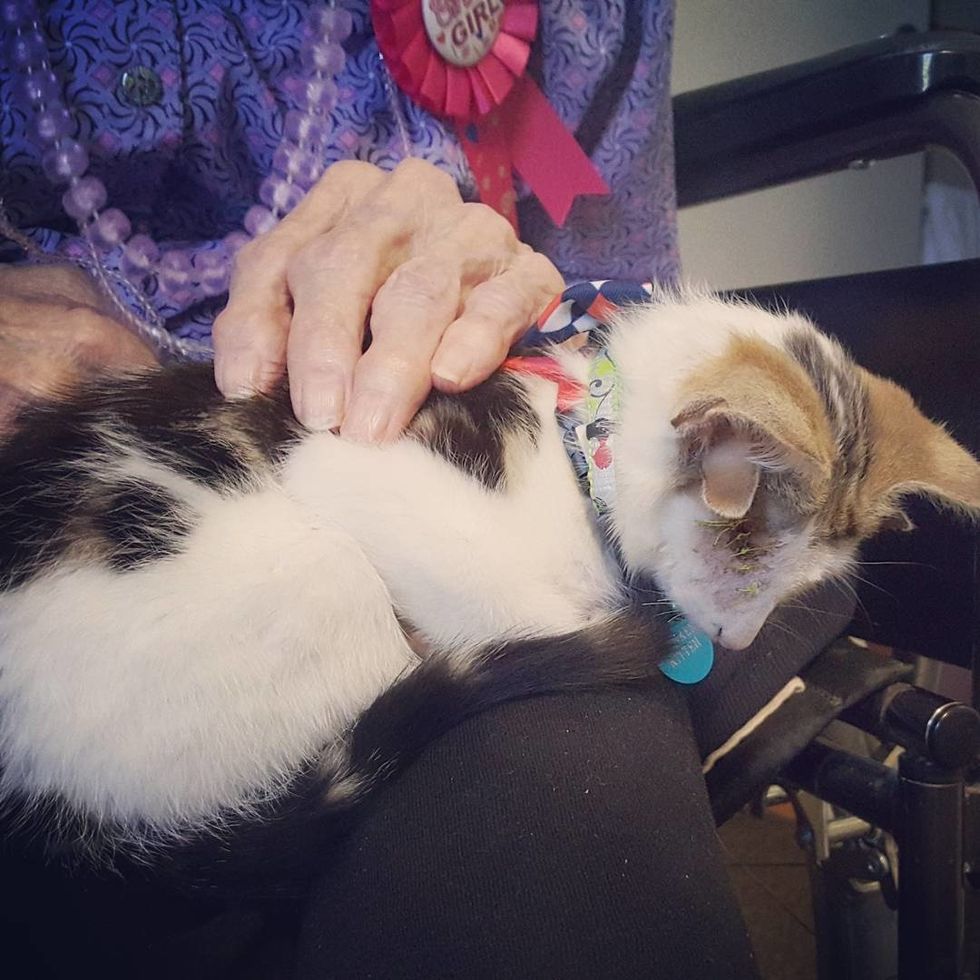 Georgi @frank_n_kitten
Frankie shows everyone love and affection while he continues to heal. Nothing makes him happier than cuddling with his humans and waking them up with nose kisses in the morning.
"We could learn a lot about life from cats," Georgi said.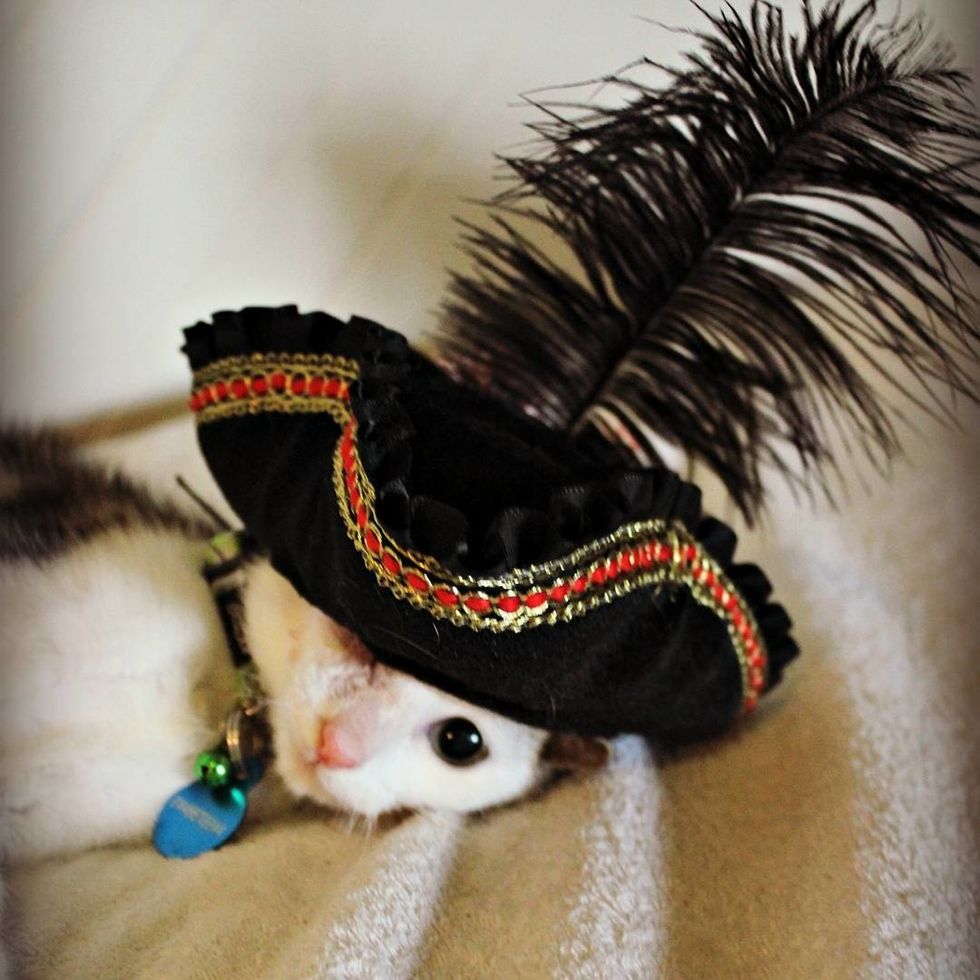 Georgi @frank_n_kitten
Follow Frankie and his adventures on Instagram.
He loves ear scritches!
Updates:
Frankie has all healed up! He loves to snuggle with his human mom.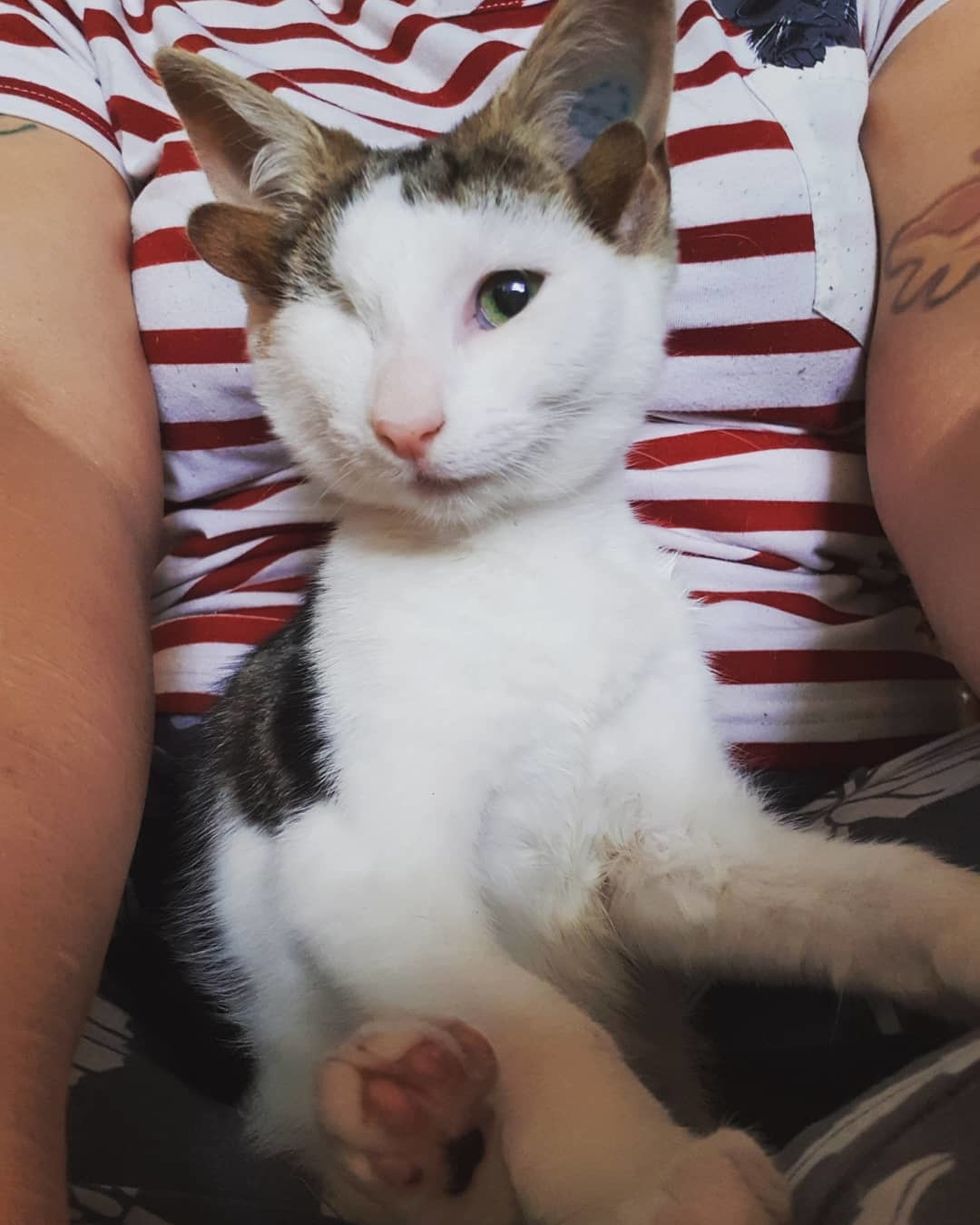 Georgi @frank_n_kitten
Lap time is his favorite time!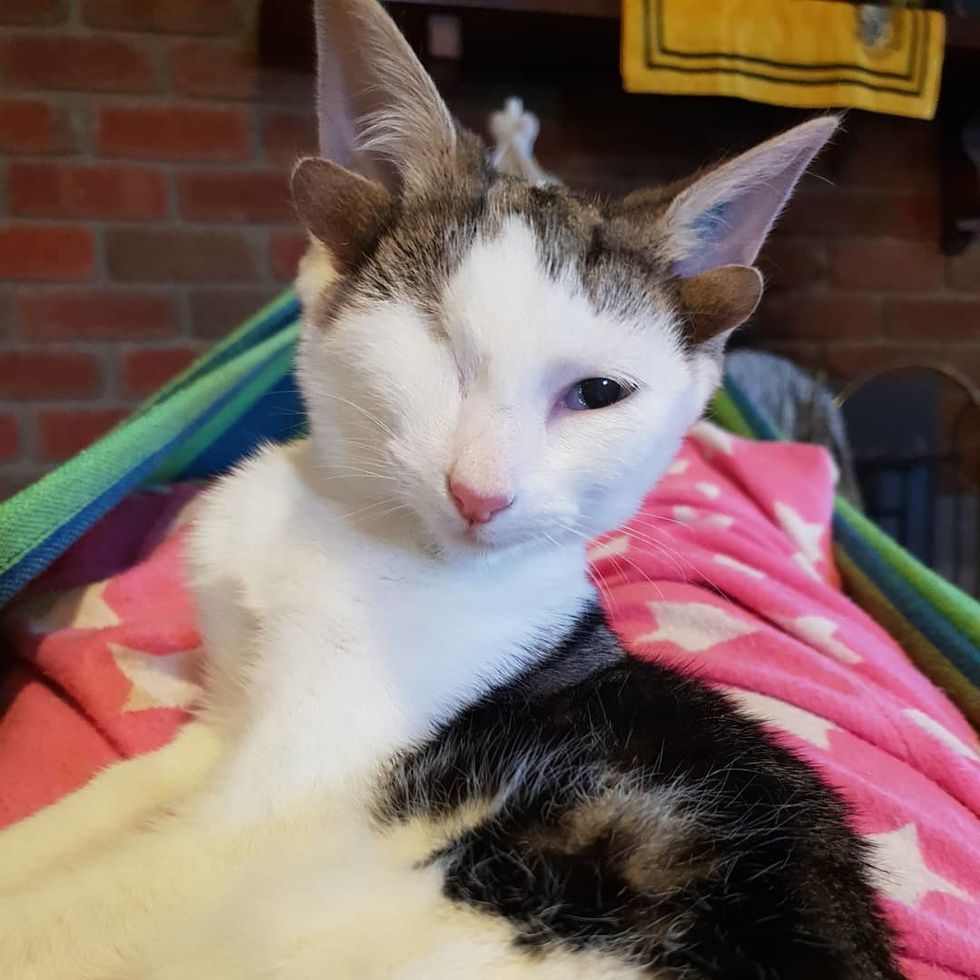 Georgi @frank_n_kitten
Getting some love from his human brother.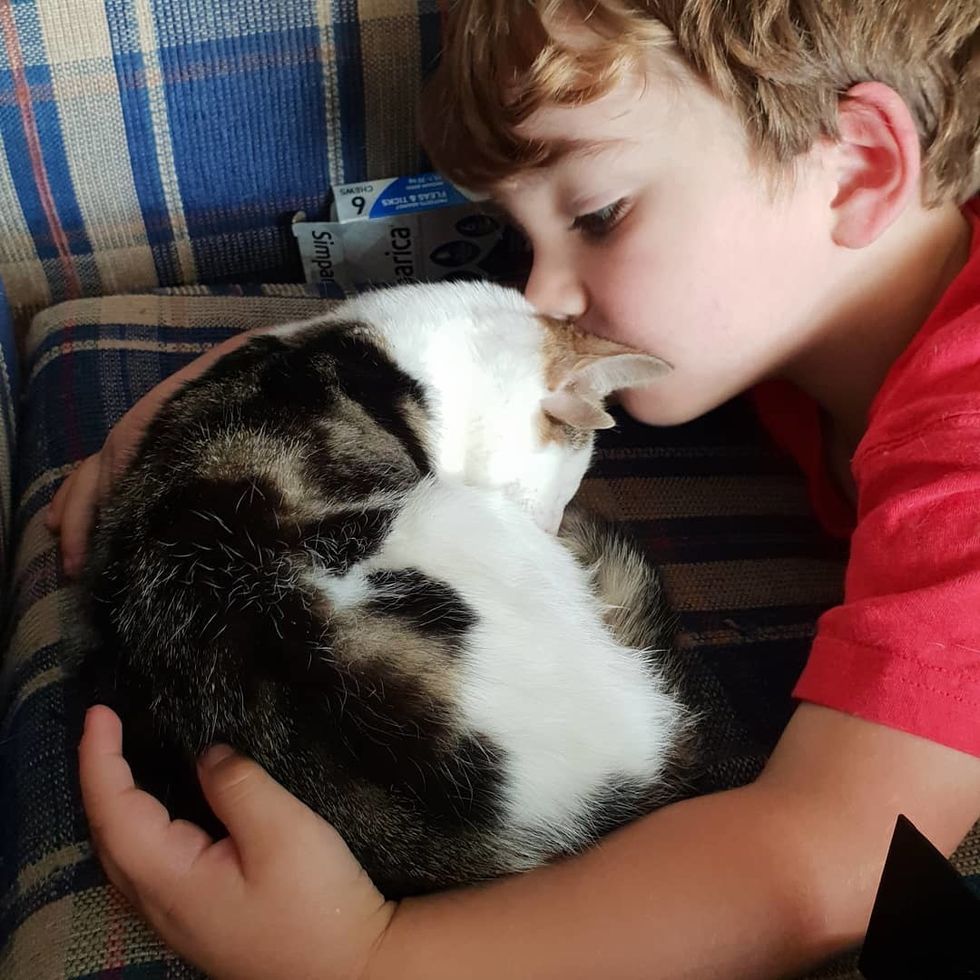 Georgi @frank_n_kitten
What love can do! Look at him now!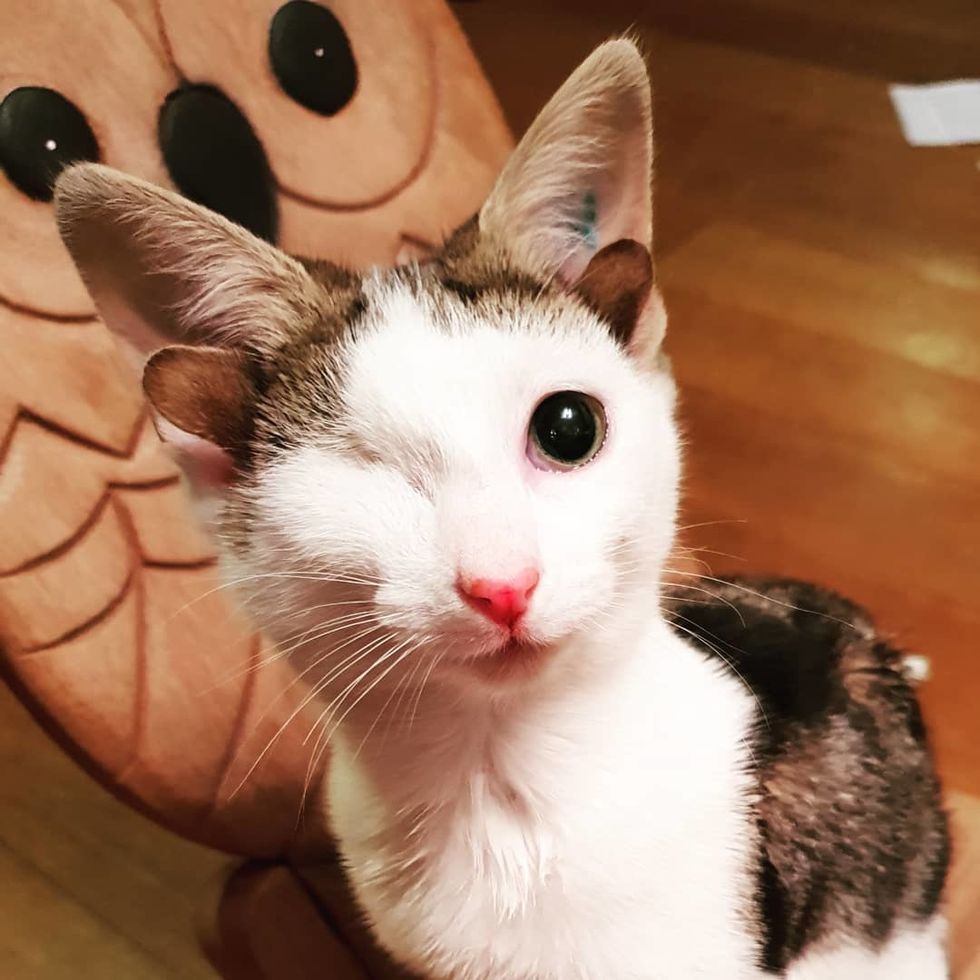 Georgi @frank_n_kitten
Share this story with your friends! If you would like to support their rescue efforts, click here to see how you can help.

Related story: Senior Cat Lost Ears and Teeth, Finds Happiness Through Love