A tiny ginger kitty who had lost an ear, was given a new lease on life. Now all he wants is to cuddle.
Meet Hearo!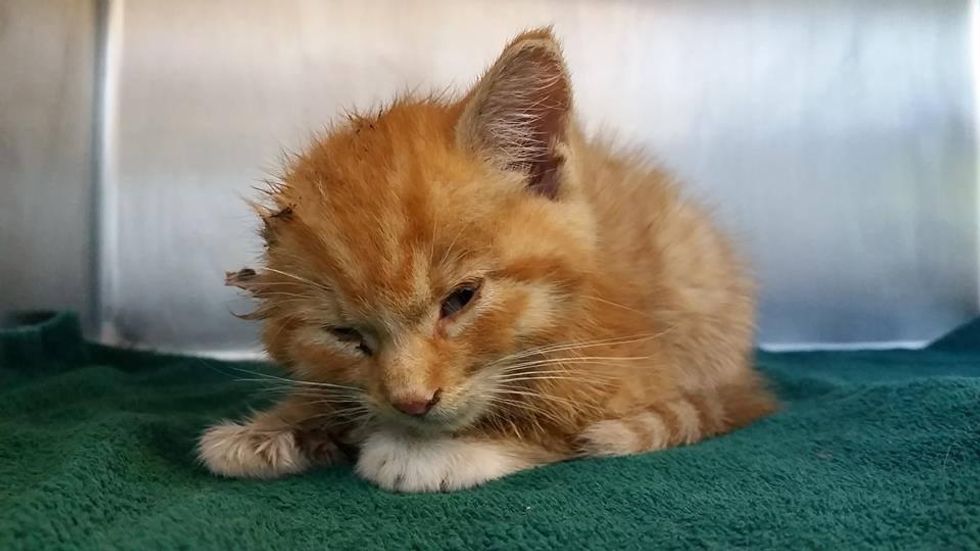 The Humane Society of Utah
Hearo was six weeks old when he was taken into The Humane Society of Utah last summer. One of his ears was missing. He had a terrible head injury and a nearly severed ear.

"(He) already used up one of his nine lives when he had an unfortunate encounter with heavy machinery but his rambunctious personality is proof that he's not letting his past get in the way of a long full life," HSU said .
After receiving emergency surgery and care from the vets, the resilient little kitty bounced back.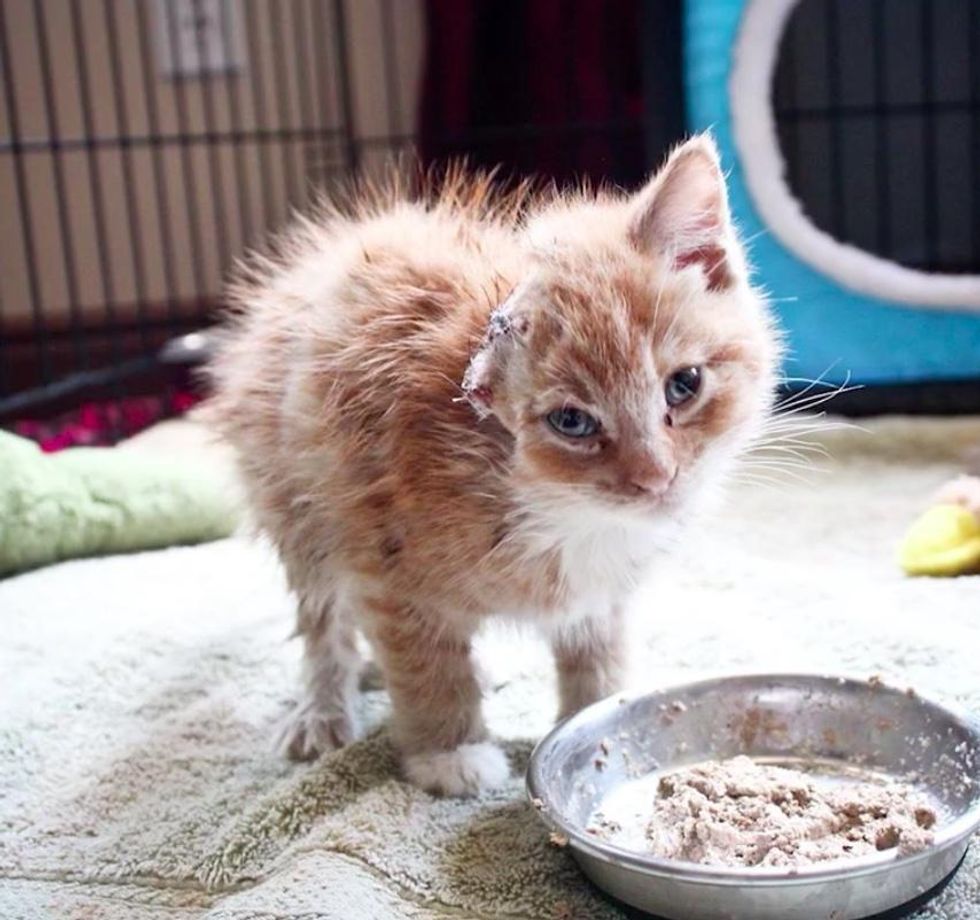 The Humane Society of Utah
There was not a moment where Hearo didn't want to snuggle with his human friends. This sweet ginger boy was so full of love despite what he had gone through.
One of their staff members took him home to foster. All he wanted was cuddles and more cuddles.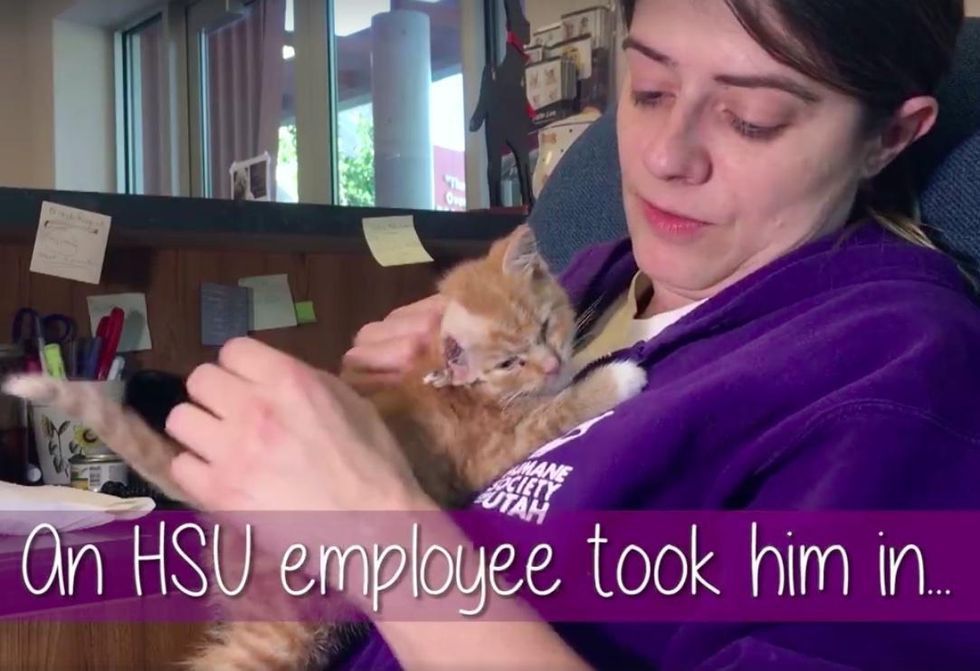 The Humane Society of Utah
"Hearo was too small for a standard E-collar to prevent him from scratching his ear, so his foster mom made one, and Hearo was able to play like any other kitten."

He was adorned with a cone fashioned from a paper plate to protect his injury. The little fur buddy let nothing slow him down.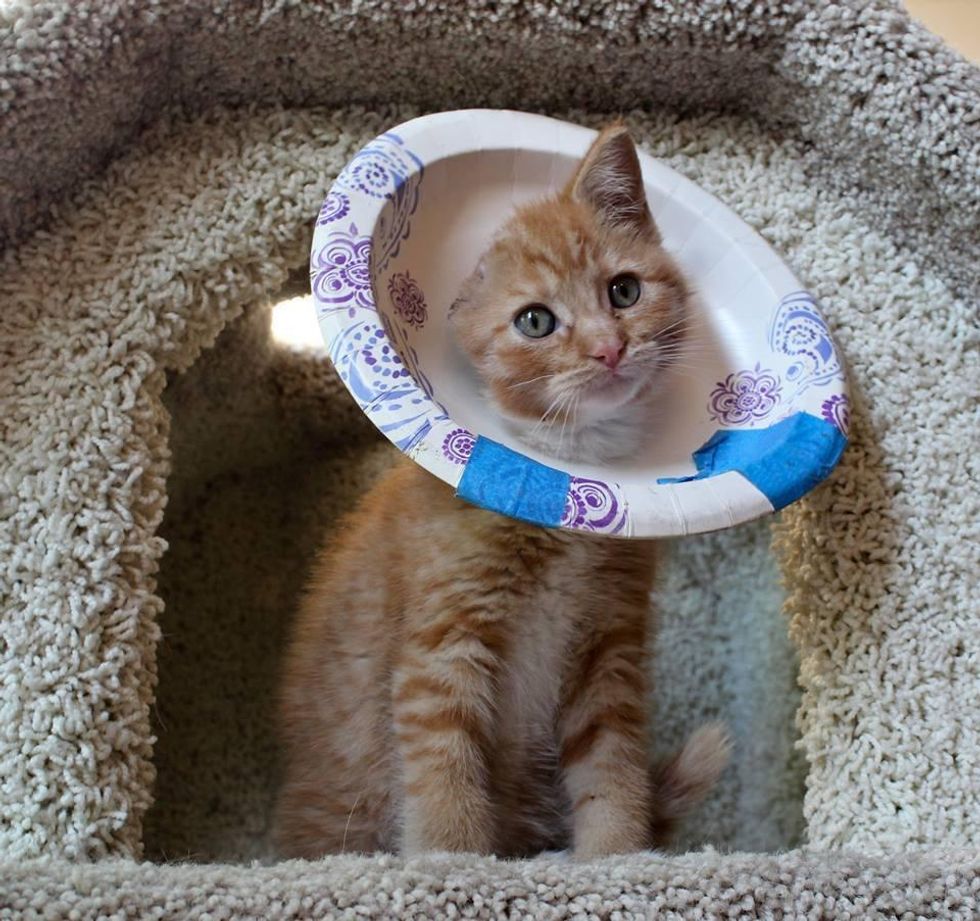 The Humane Society of Utah
He would climb up the legs of his dedicated foster mom, demanding attention, and run around the house like he owned it.
The kitty made a 180. Having just one ear didn't bother him at all.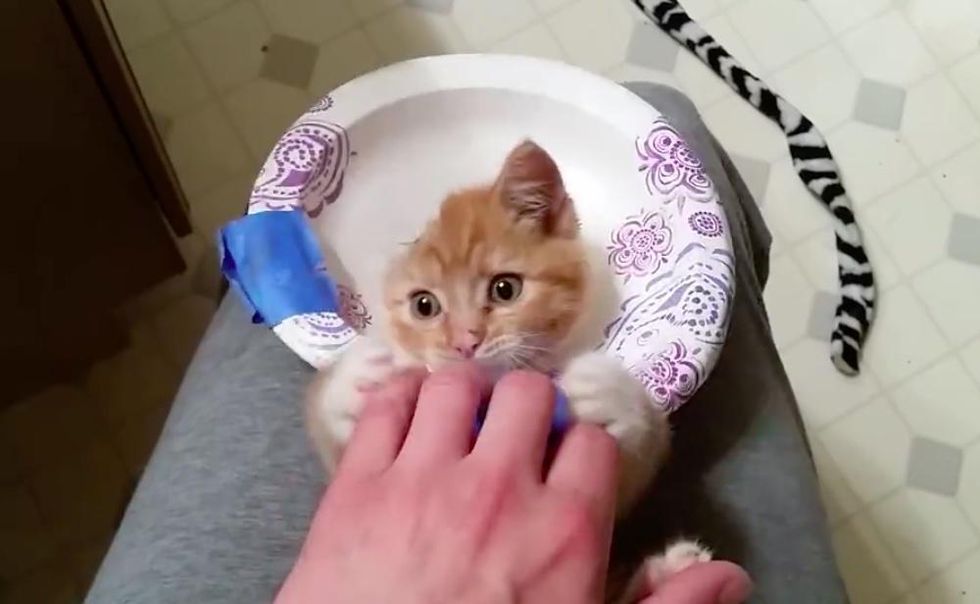 The Humane Society of Utah
With a lot of love and dedication, Hearo made a full recovery and was ready for his forever loving home.

He's come a long way!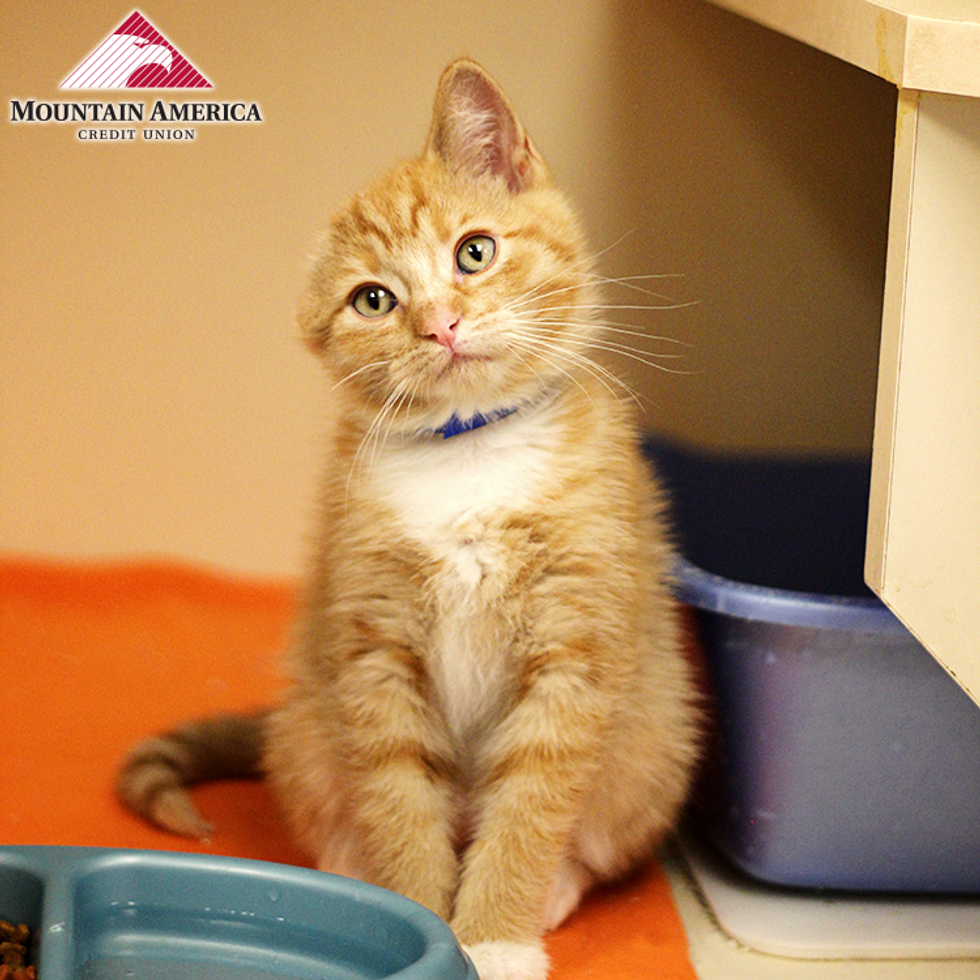 The Humane Society of Utah
When a couple came to meet him at the shelter, he immediately cuddled up to his human friend, doing what he does best--giving love.
As Kellianne held him in her arms, the affectionate ginger couldn't stop licking her face as if to claim her as his family for life.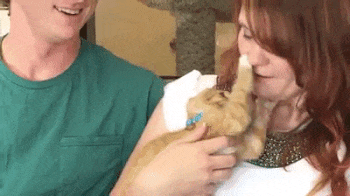 The Humane Society of Utah
That day, Hearo got something he had always wanted—a comfortable home with loving humans and a few furry buddies to cuddle with all the time.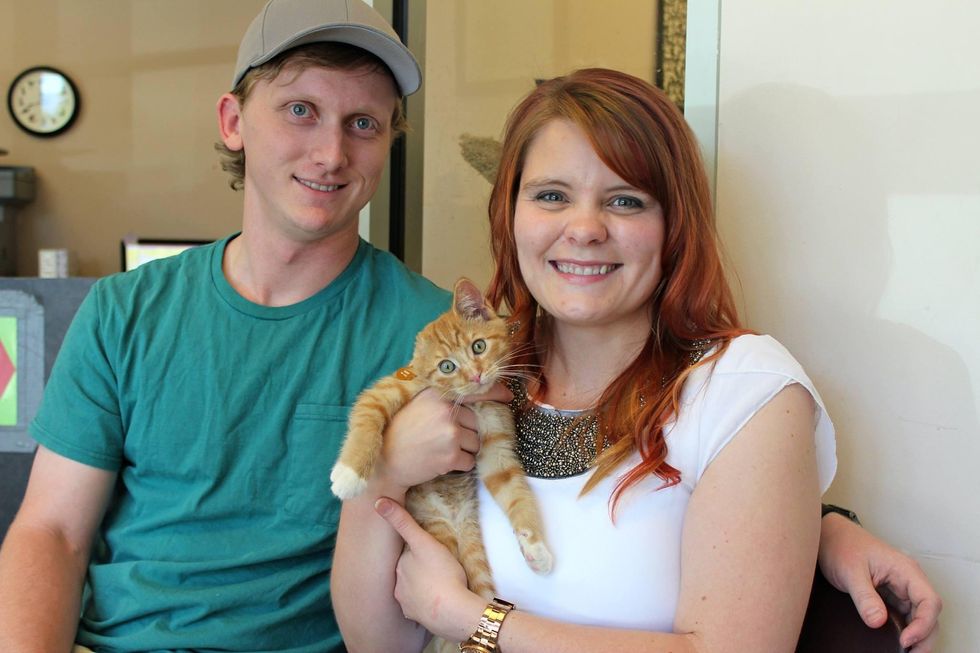 The Humane Society of Utah
Now Hearo showers his furry siblings with hugs and kisses at his forever home, making sure that everyone is loved.
He adores his new family.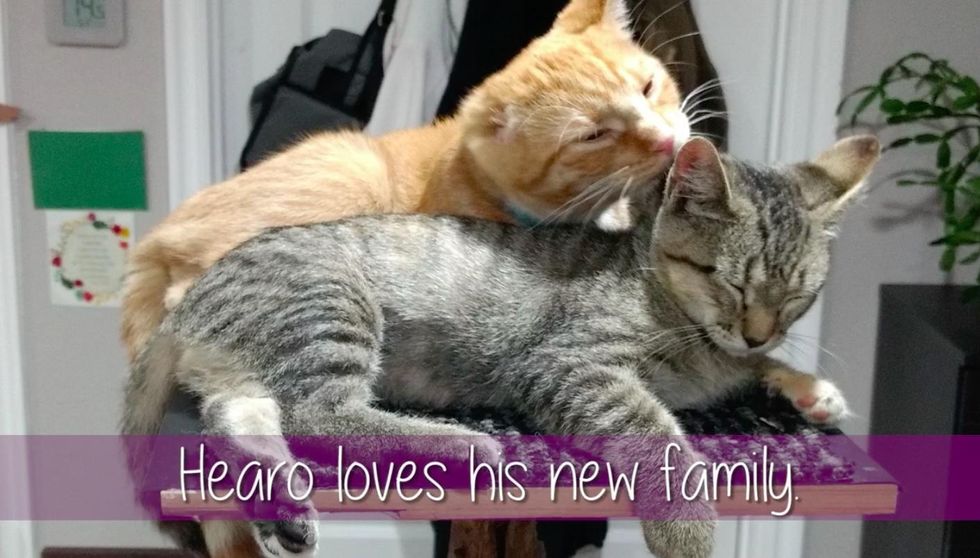 The Humane Society of Utah
Watch this heart warming video of Hearo's rescue journey:
"It's wonderful when not-so-happy beginnings turn out to have happy endings like this one," HSU said.
Hearo may have lost one ear, but he's gained a full life because of a second chance. The little buddy has so much to give!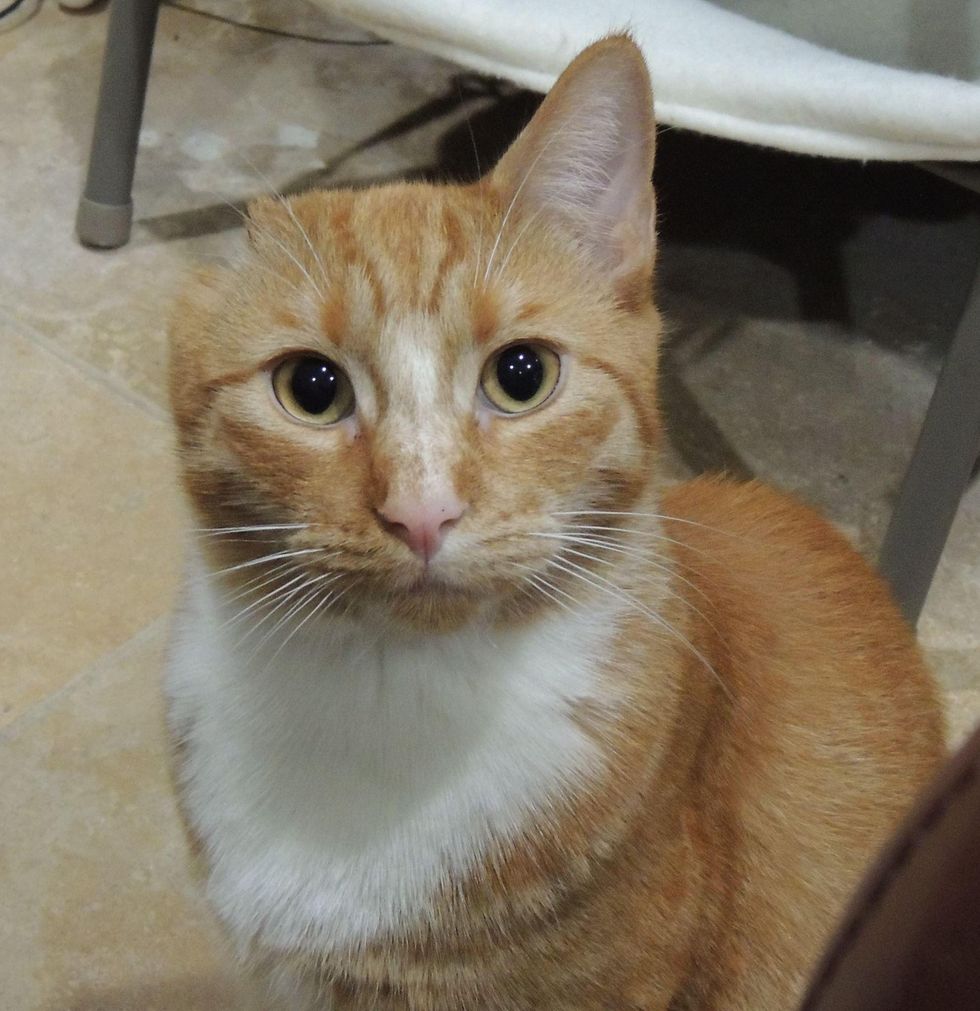 Kellianne M.
Share this story with your friends. If you are interested in adopting, click here for more info . If you would like to support HSU and their rescue efforts, click here to see how you can help . Follow HSU on Facebook .
Related story: Woman Takes a Chance on Earless Senior Cat While Others Pass Him By, A Day After Adoption