Clarissa from Texas found a 6-week-old stray in a parking lot, hiding under a car. She stayed with the kitten until help came their way.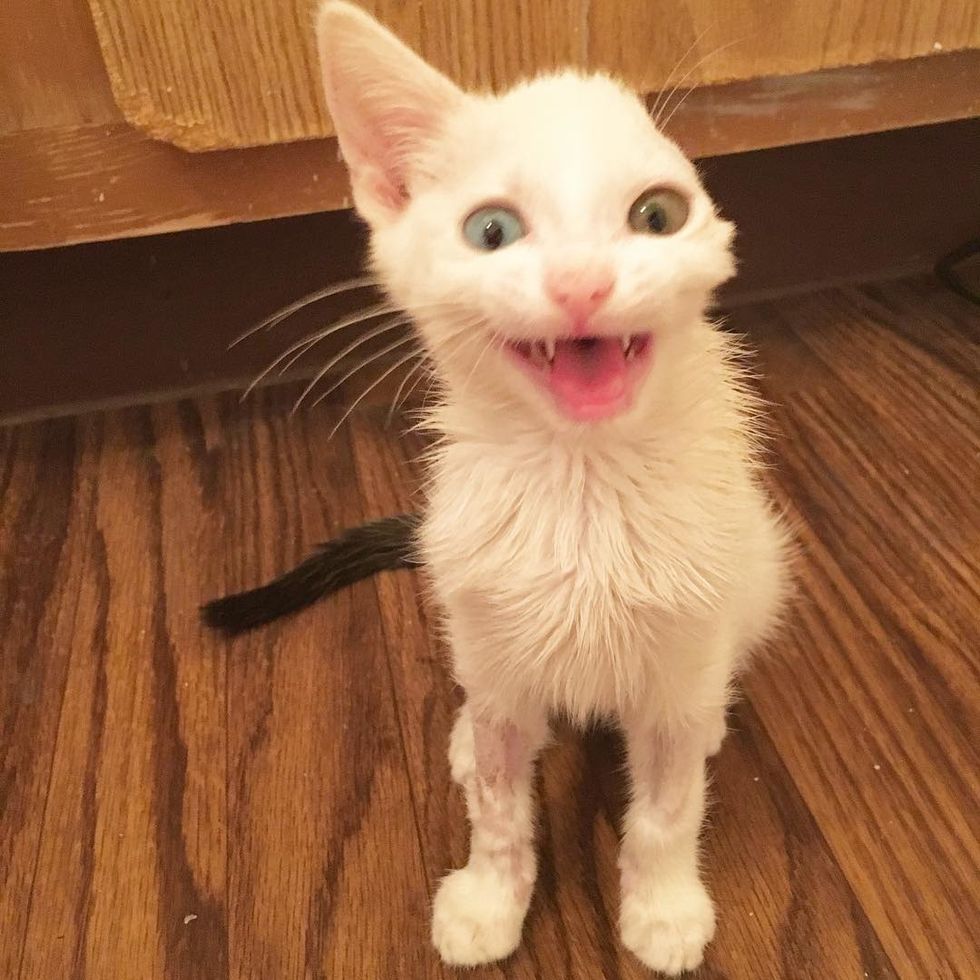 Clarissa @vespurr_
The kitten was found with her ear dangling from her head by a thread. She took refuge under a car when she saw people coming to the parking lot. "My boyfriend and I brought her water and food to see if she'd come out," Clarissa told Love Meow.
With help from two neighbors, both vet techs, they got the kitten out safely and rushed her to an animal hospital.
"It was understood by everyone that the ear had to be removed. Before leaving, they asked if we'd be interested in keeping her if she survived the surgery, and we said yes!"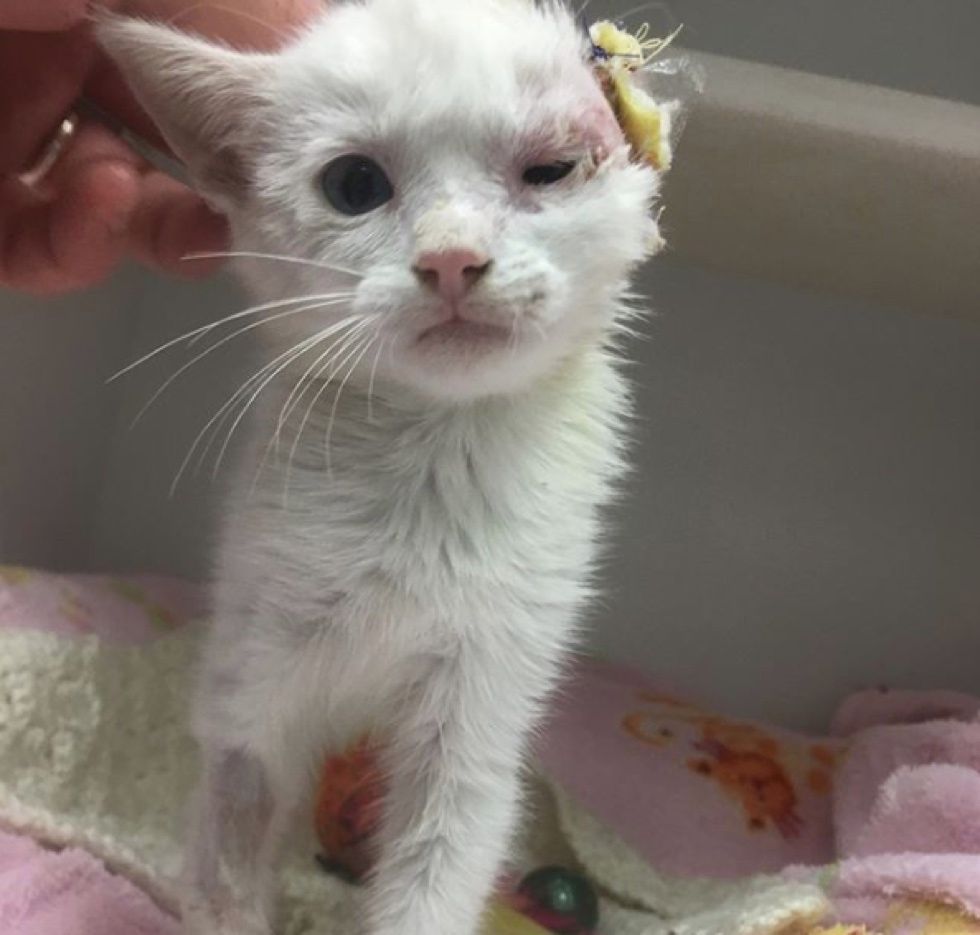 Clarissa @vespurr_
Vesper made it through the surgery and came home with Clarissa but the road to recovery was longer than they had anticipated. "Five days later, she stopped eating and playing, so we knew something was wrong. We took her back to the vet."
The kitten tested positive for coccidia (parasites) and Feline Leukemia Virus (FeLV), a disease that impairs the cat's immune system. The kitten wouldn't have made it alone in the outdoors.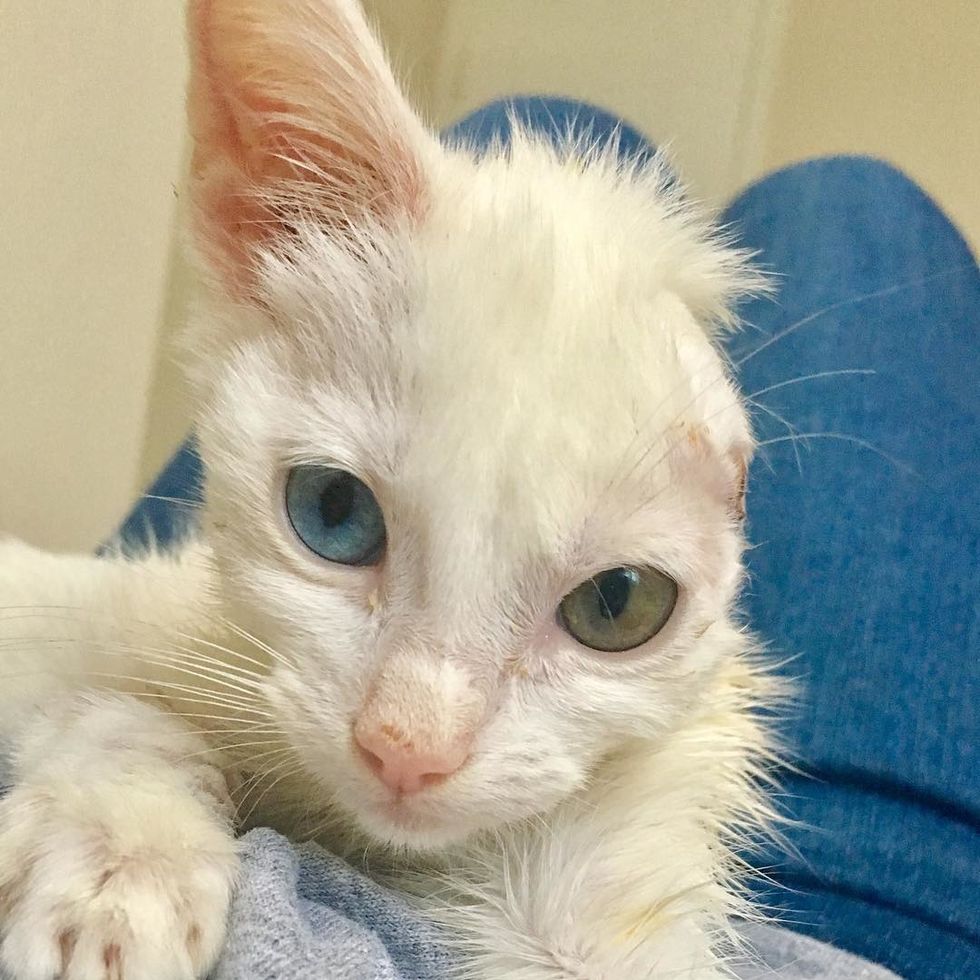 Clarissa @vespurr_
After she returned from the vet, they noticed that Vesper started losing some motor skills and developing a wobbly gait, and it has stayed with her to this day.

Vesper may fall down when she walks, but she picks herself right up and is always in good spirits. "She doesn't know any different. She plays, jumps and climbs like any other kitten."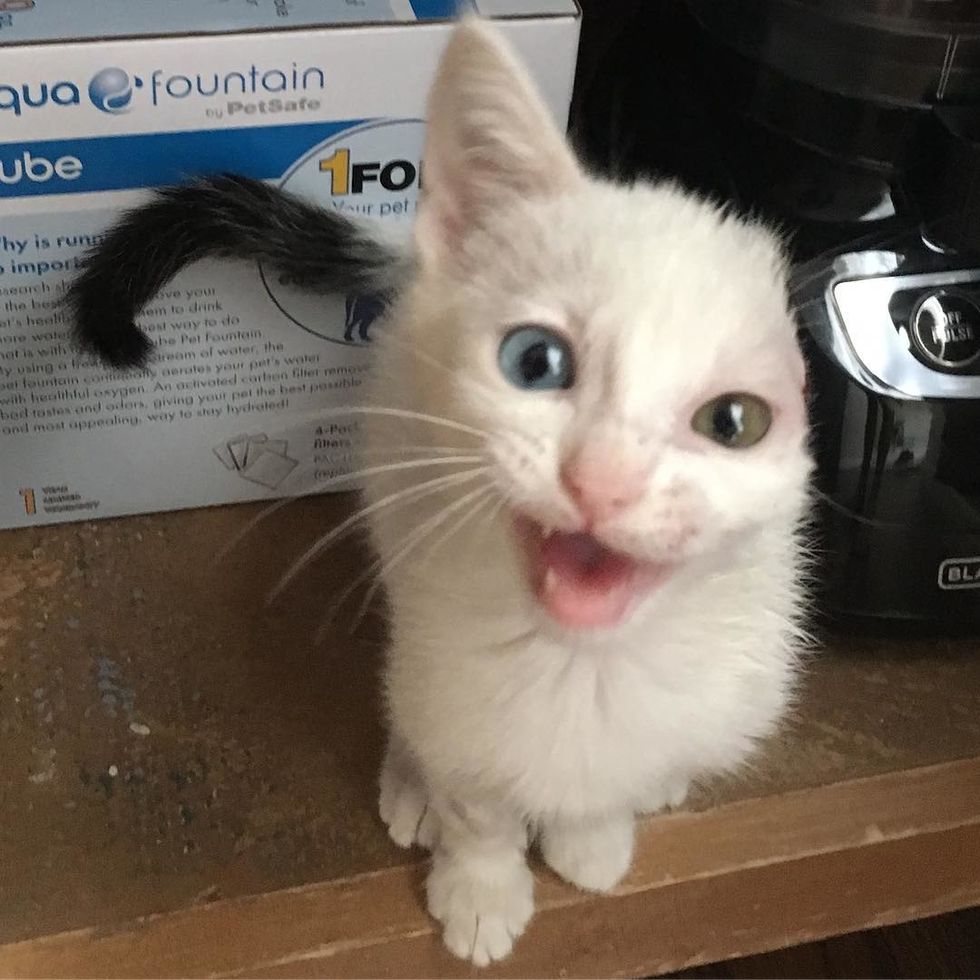 Clarissa @vespurr_
Clarissa takes it day by day with her one-eared kitty and celebrates her every milestone. "If we hadn't taken her in, she wouldn't have made it. Every day she lives is a gift and a bonus day," Clarissa said.
They want to give Vesper the best life possible no matter how long it might be. The sweet little girl is always happy and follows her humans everywhere around the house.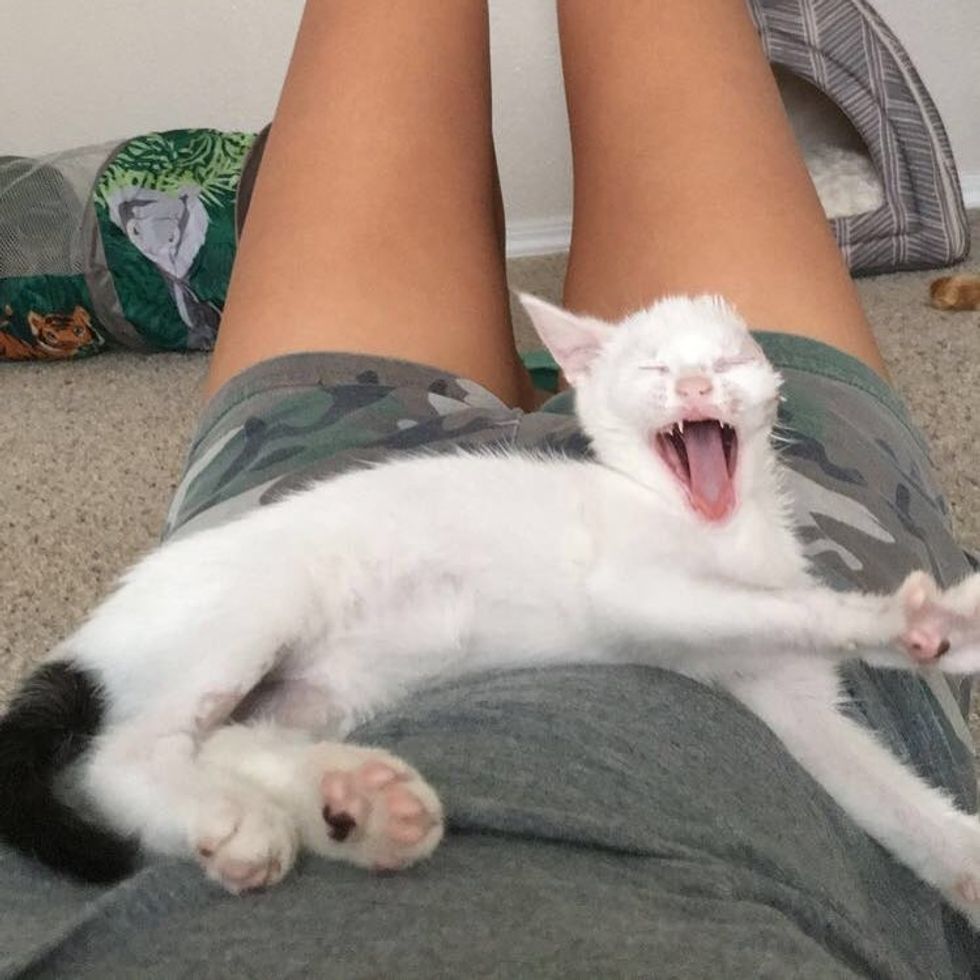 Clarissa @vespurr_
"I'm thankful for every day I wake up and get to see her little baby tiger face staring at me or biting my toes wanting to play."
When Clarissa tries to work, Vesper comes to "help".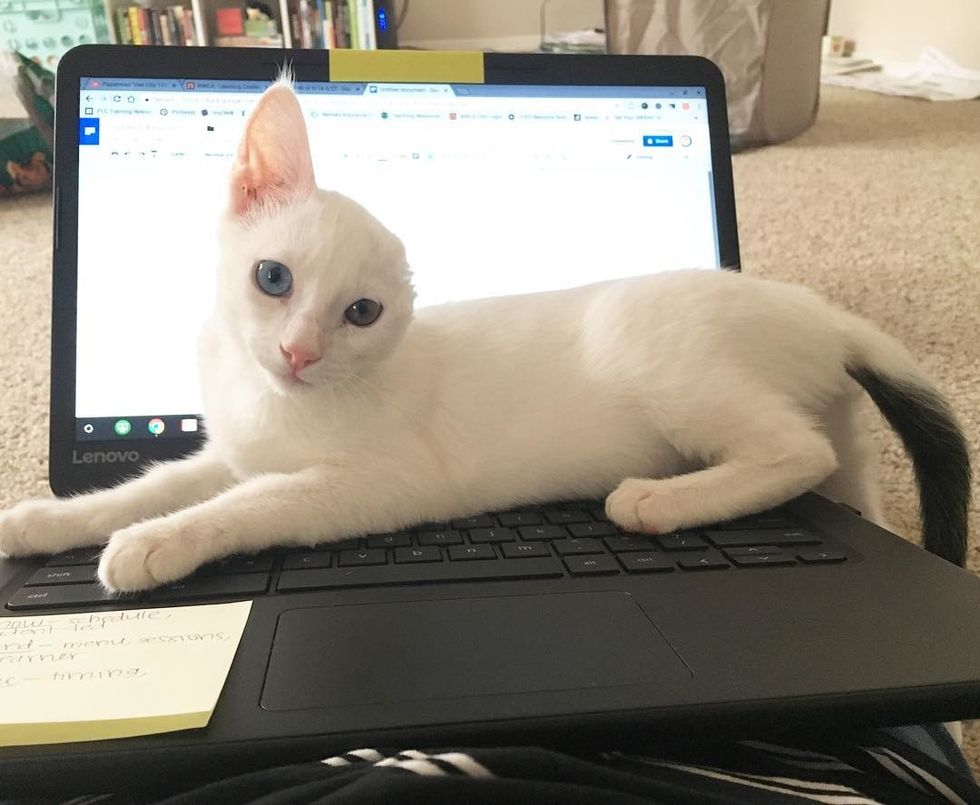 Clarissa @vespurr_
If Clarissa is in the bathroom, so is Vesper.
The mischievous kitty loves sitting in the laundry while having a little conversation with her human mom.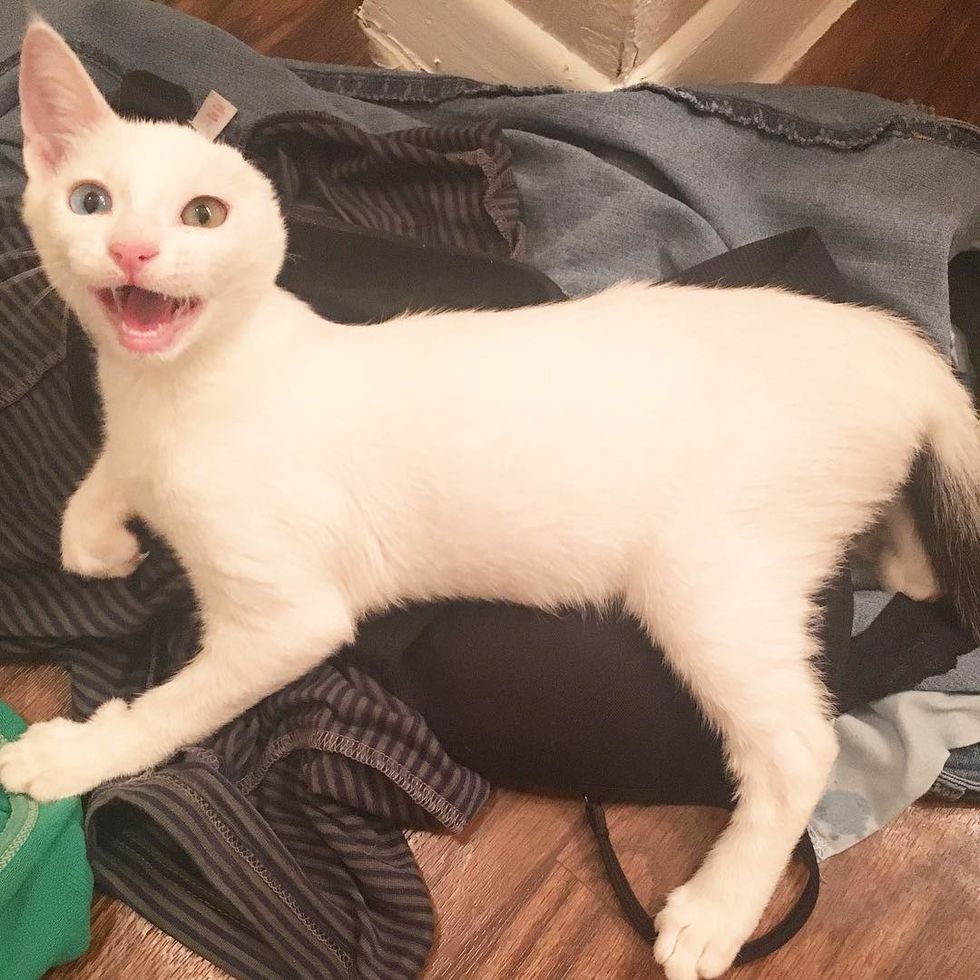 Clarissa @vespurr_
It's been a year since Vesper came into their lives.
The little one-eared wonder has grown into a gorgeous cat with two different colored eyes (heterochromia iridum) and a larger-than-life personality.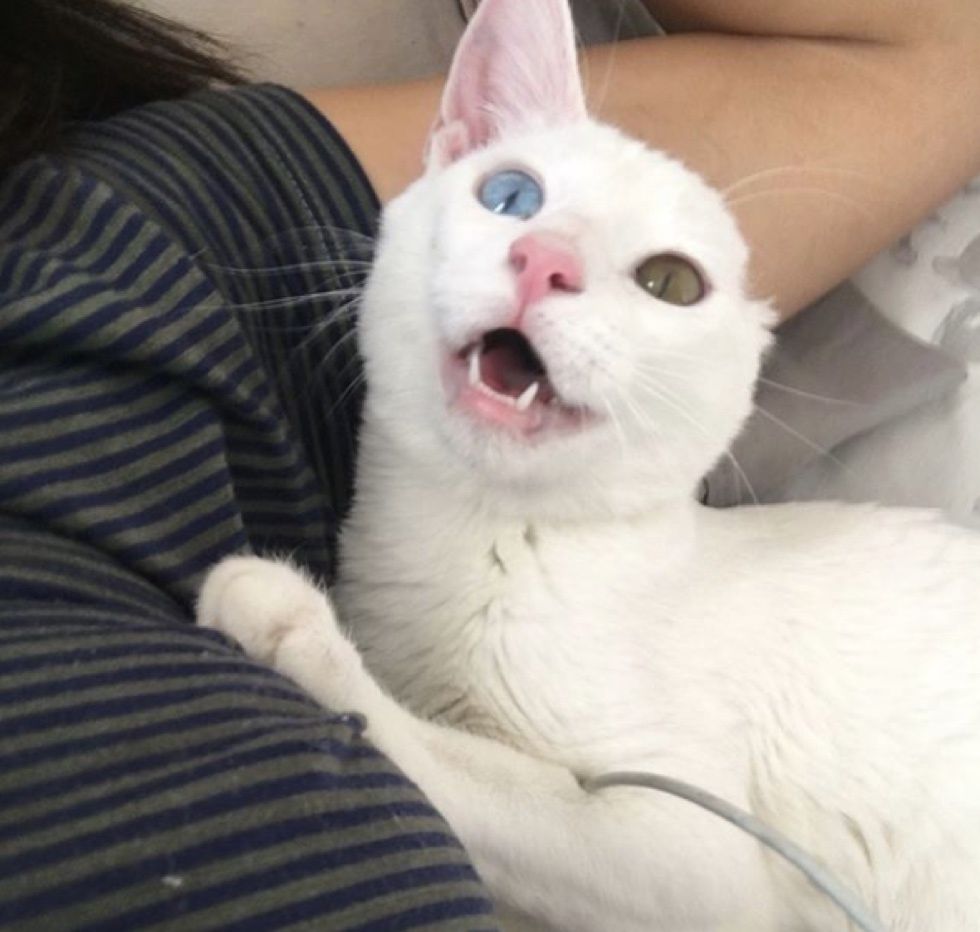 Clarissa @vespurr_
"She is playful and curious. She wants to be around someone at all times and do what they are doing," Clarissa told Love Meow.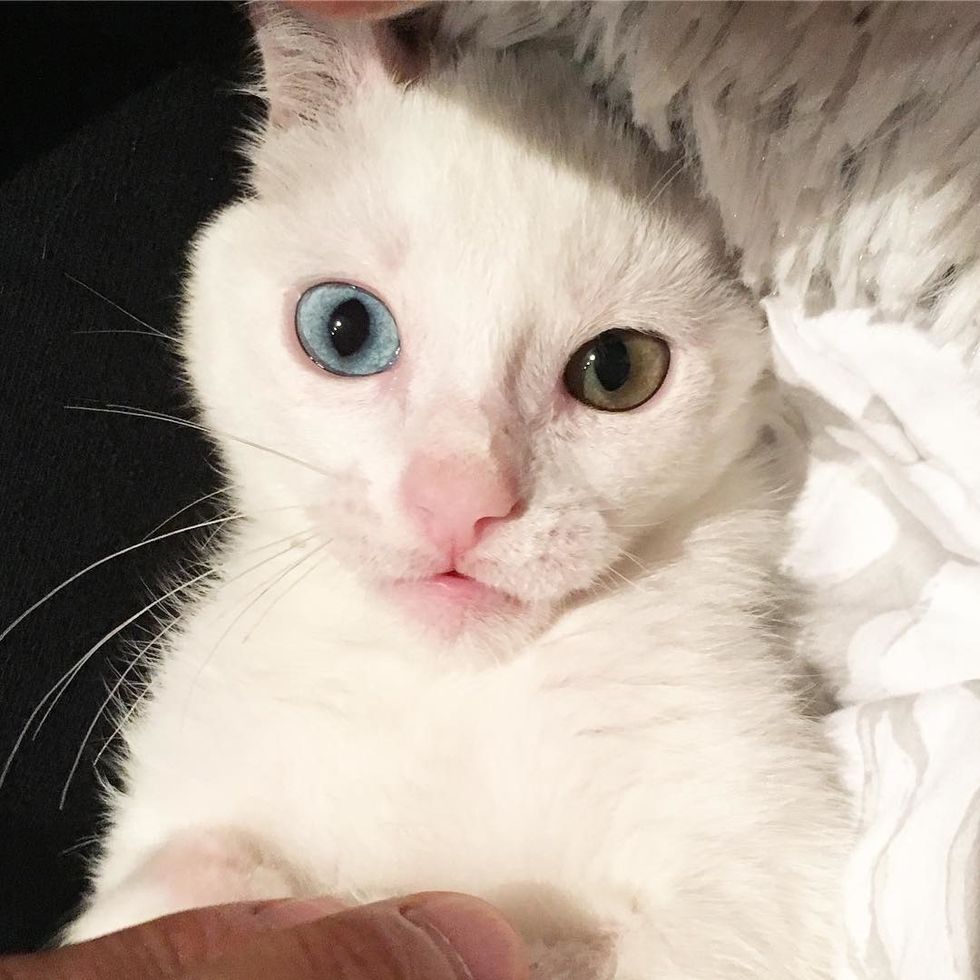 Clarissa @vespurr_
"She is so strong and never gets down about her situation. She has taught me so much about unconditional love and perseverance," Clarissa told Love Meow.

"No matter how many times she falls, she doesn't complain — she just gets right back up."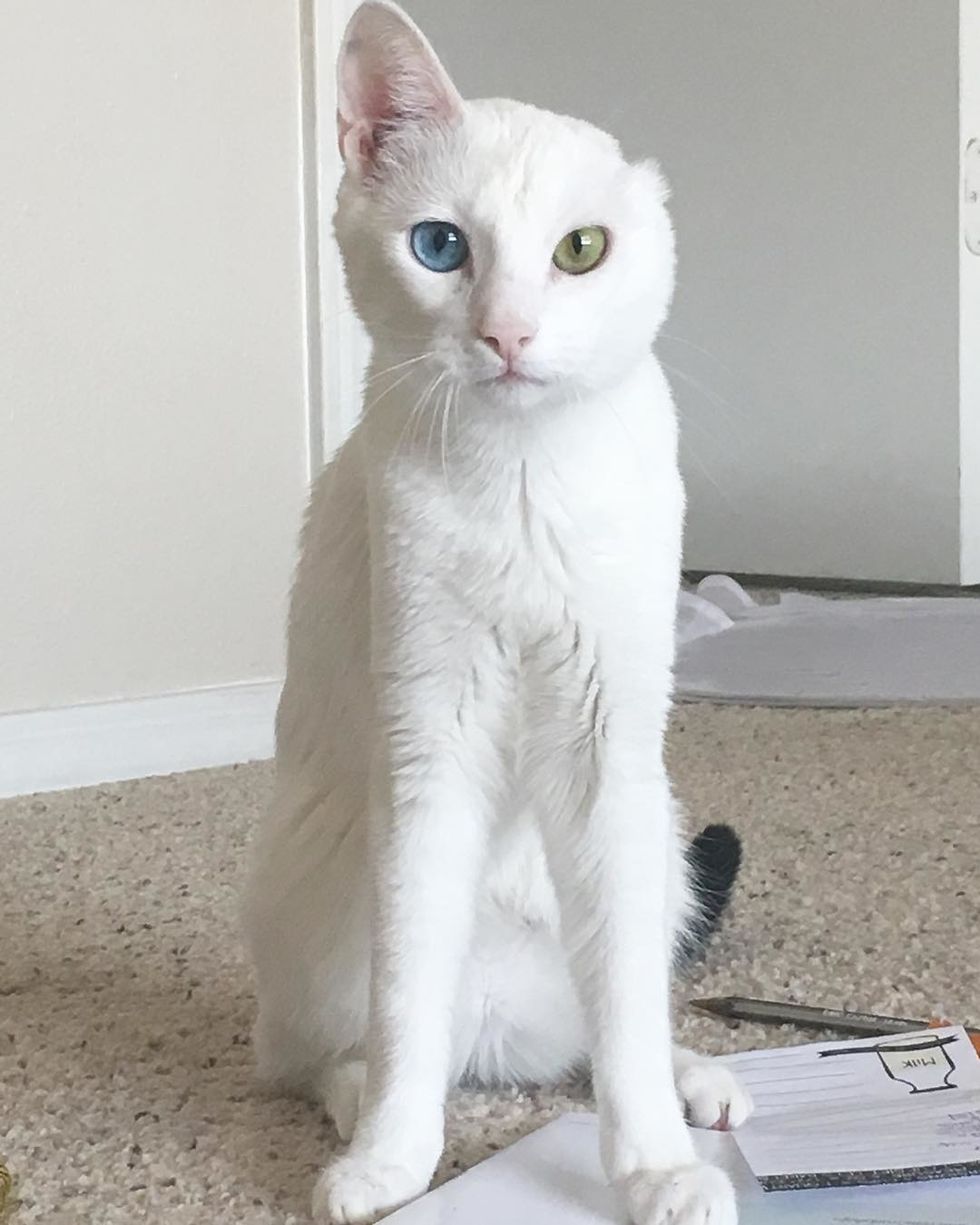 Clarissa @vespurr_
Follow Vesper and her adventures on Instagram @vespurr_
Watch Vesper's journey in this video:
Share this story with your friends.
Related story: Kitten with 4 Ears and One Eye Rescued From Under a House, Finds Someone He Loves