A kitten who was found alone without a mom, snuggled up to his rescuers after they brought him back from the brink.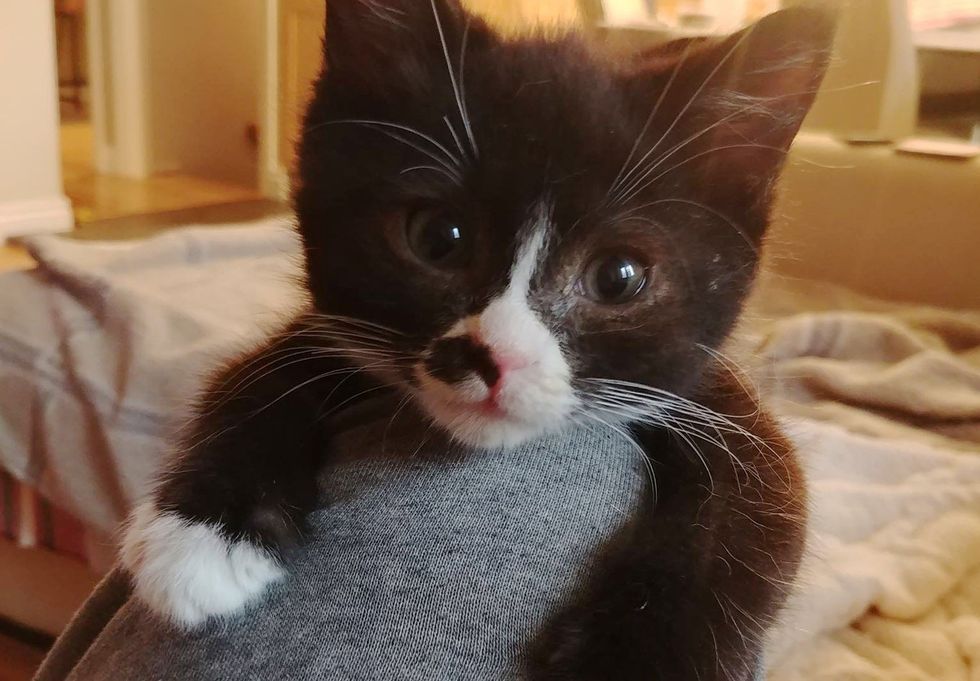 Chatons Orphelins Montréal
Late October, a tuxedo kitten was spotted on the streets without a mother in sight. He was in poor shape with a congested nose and severely infected eyes that were crusted shut.

The kitten could hardly breathe and was unable to see. A Good Samaritan brought him to a shelter but they didn't have the resources to care for him.
Shelter volunteers reached out to Chatons Orphelins Montréal, a local rescue group in Montreal, Canada, and asked if they could help the little guy.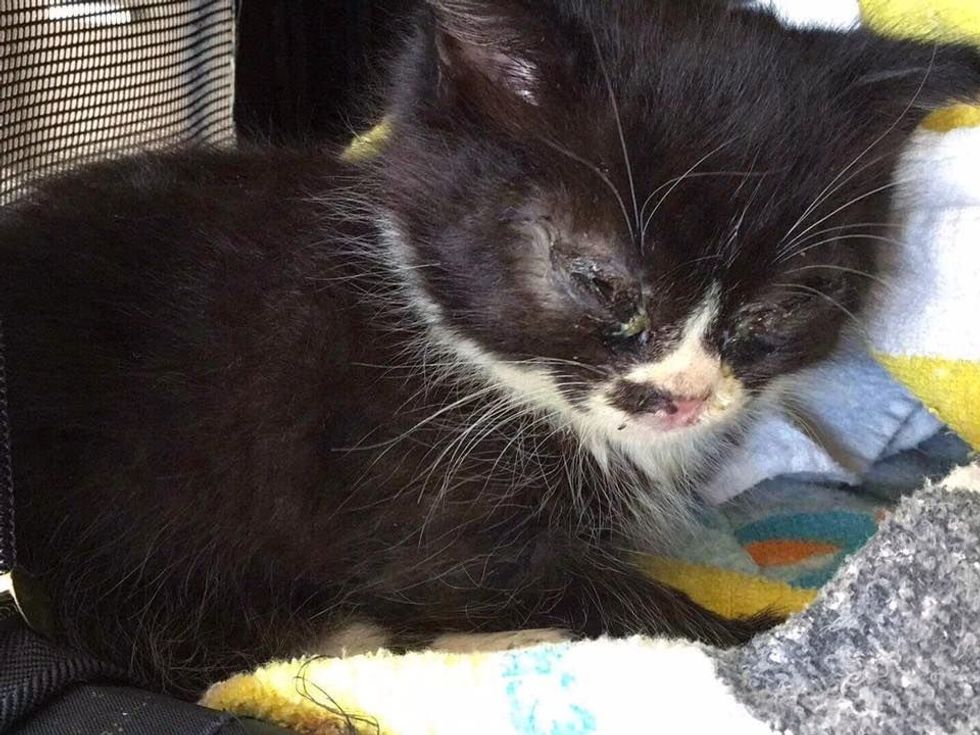 Chatons Orphelins Montréal
"He was so small and very sick. The volunteers contacted us and we took him right in," Celine Crom of Chatons Orphelins Montréal shared with Love Meow.

They named the tuxedo Binx and took him to the vet right away. The kitten started to perk up when he could finally breathe through his nose and see for the first time after a while.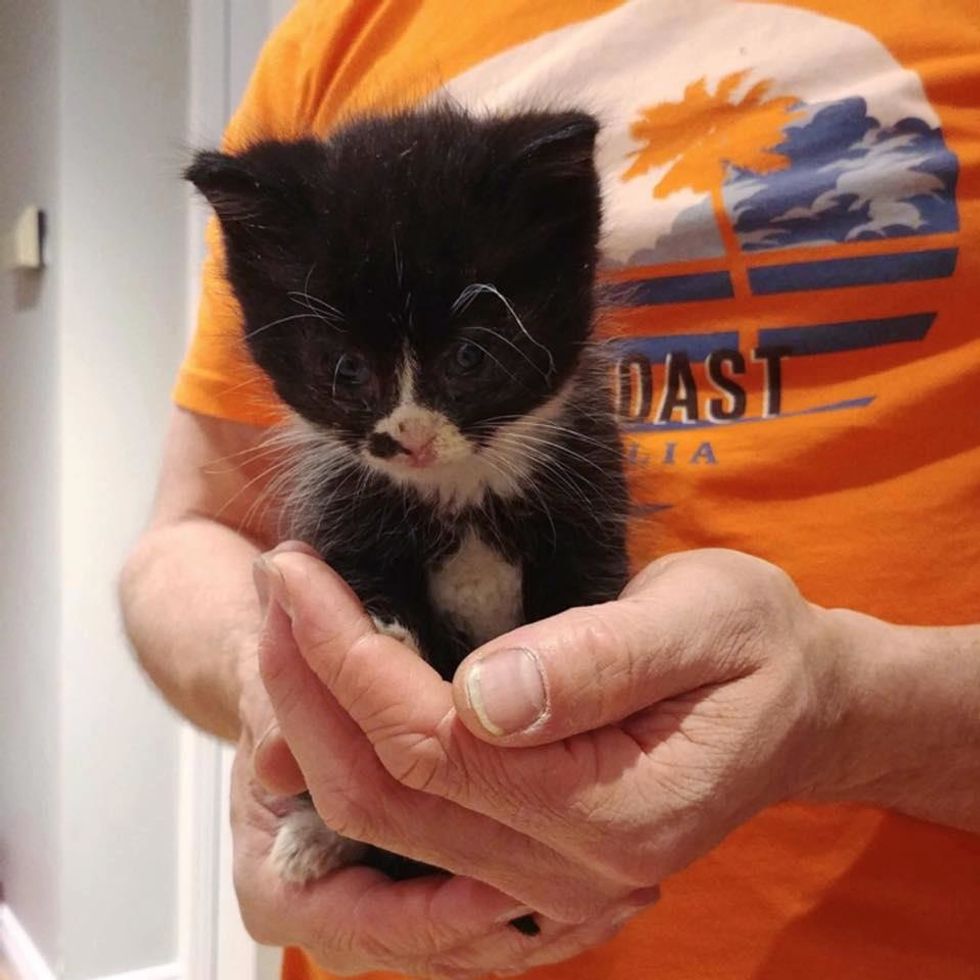 Chatons Orphelins Montréal
"He threw himself on a bowl of food after having his eyes and nose cleaned," Celine added.

After getting a full belly, he switched on his little purr motor and nuzzled into his rescuer's arms for some much-needed TLC.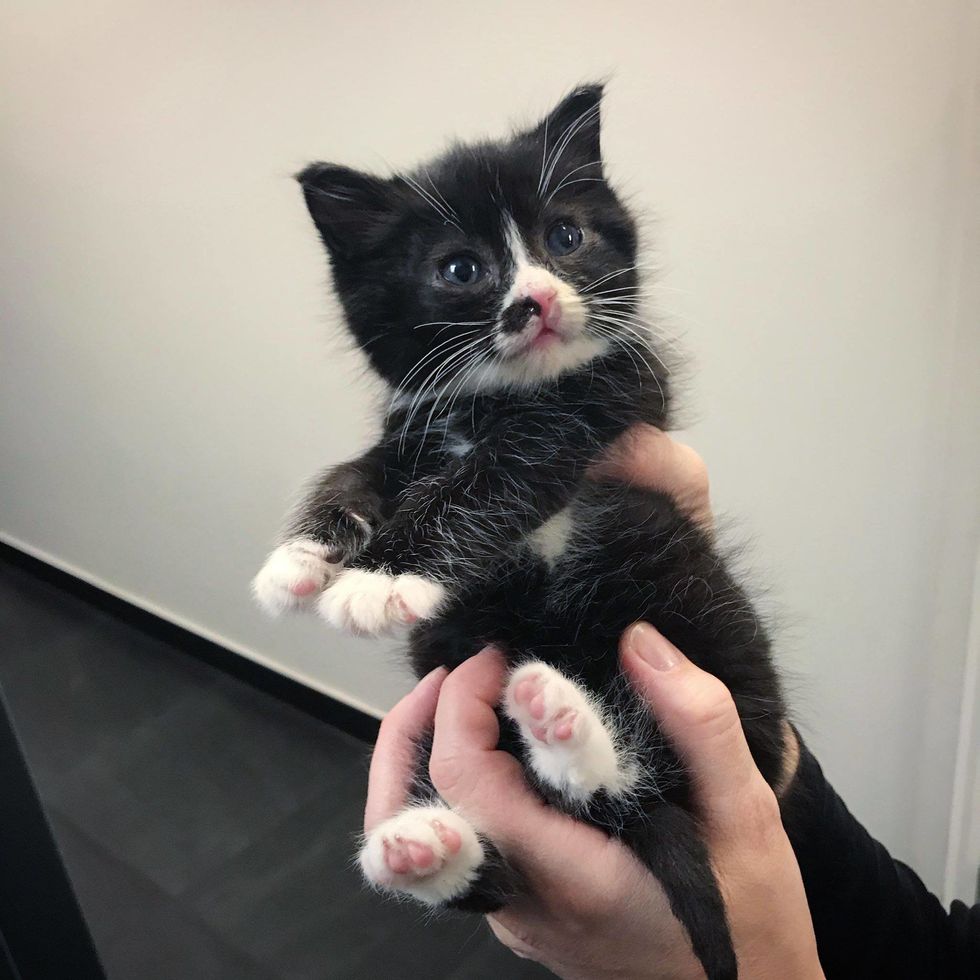 Chatons Orphelins Montréal
Jess, a foster volunteer, welcomed him into her warm abode so he could continue his healing process in comfort and love.

Binx quickly improved in just a few days with medication and plenty of cuddles from his foster mom and resident cats.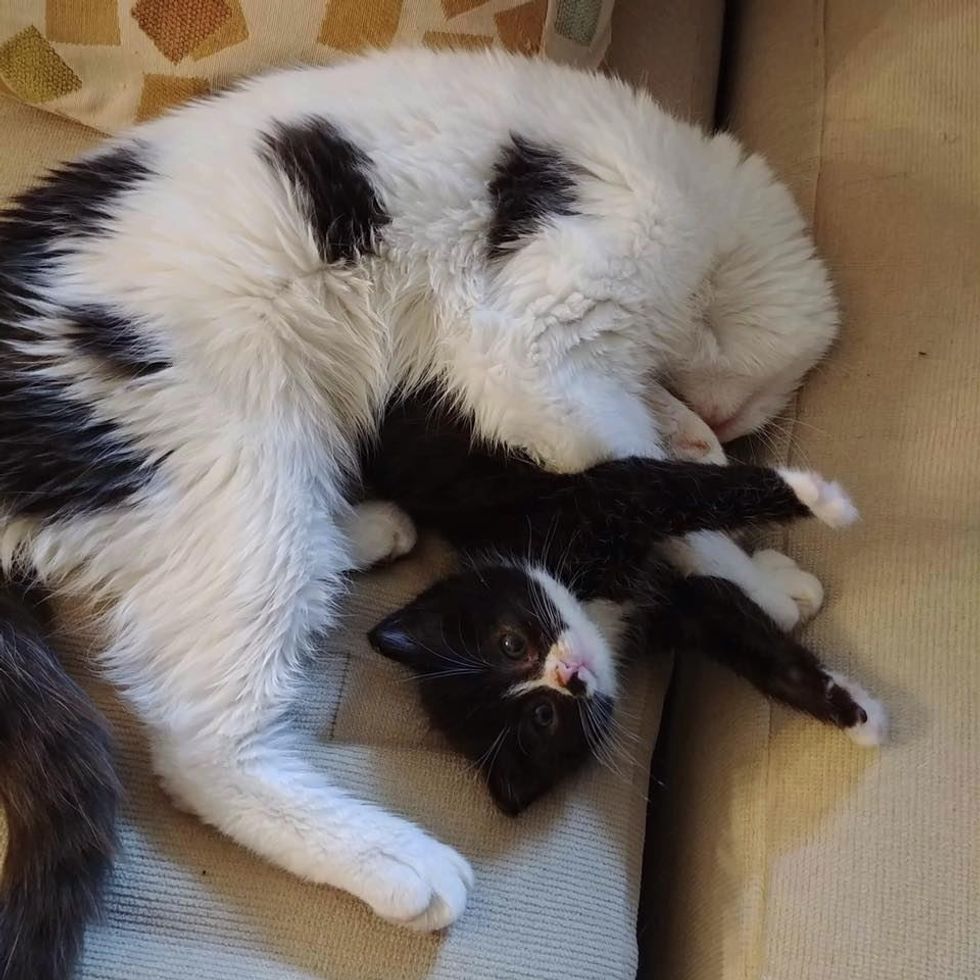 Chatons Orphelins Montréal
The little tuxedo with a beauty mark crawled up onto his foster mom's lap one day, and decided it would be his new bed. Now, whenever Jess sits down, Binx comes running and hops right onto her lap.

The kitten has healed up nicely and is eating like a champ. He's extremely playful and rambunctious.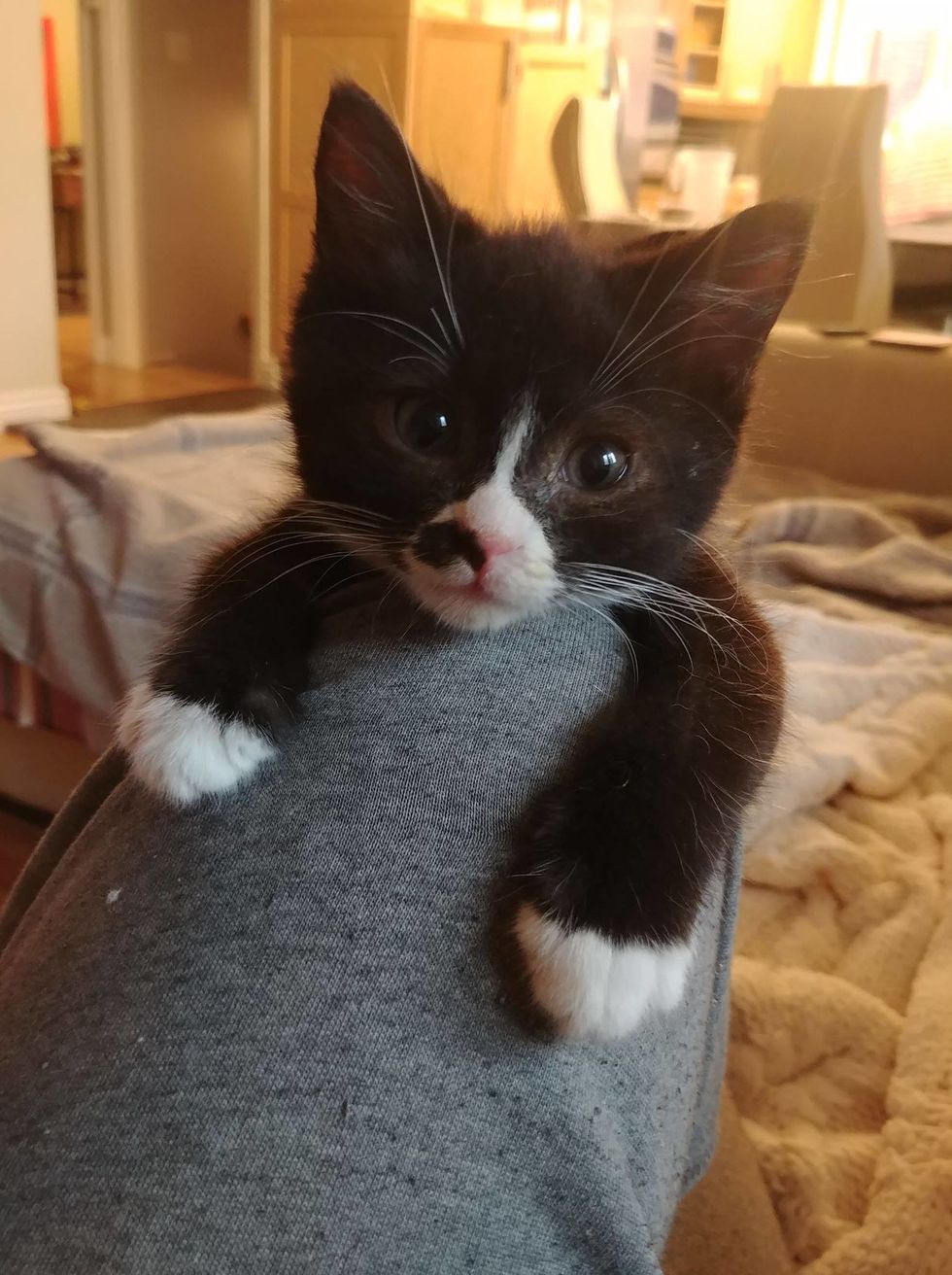 Chatons Orphelins Montréal
He adores people and seeks attention from them constantly.
Binx is a little love-bug and demands a cuddle session from everyone he meets.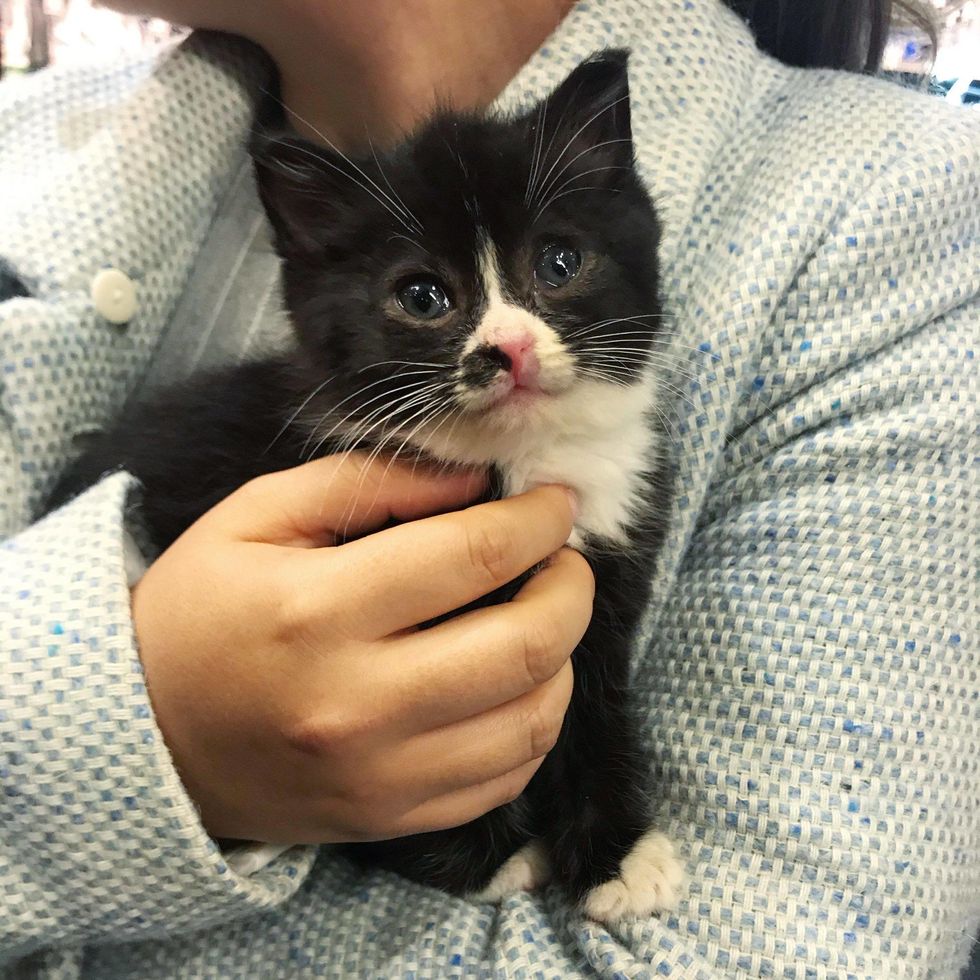 Chatons Orphelins Montréal
"The little one is doing very well. He loves to talk to express his feelings or tell his humans about his day," Celine added.

"He wants to be near people at all times."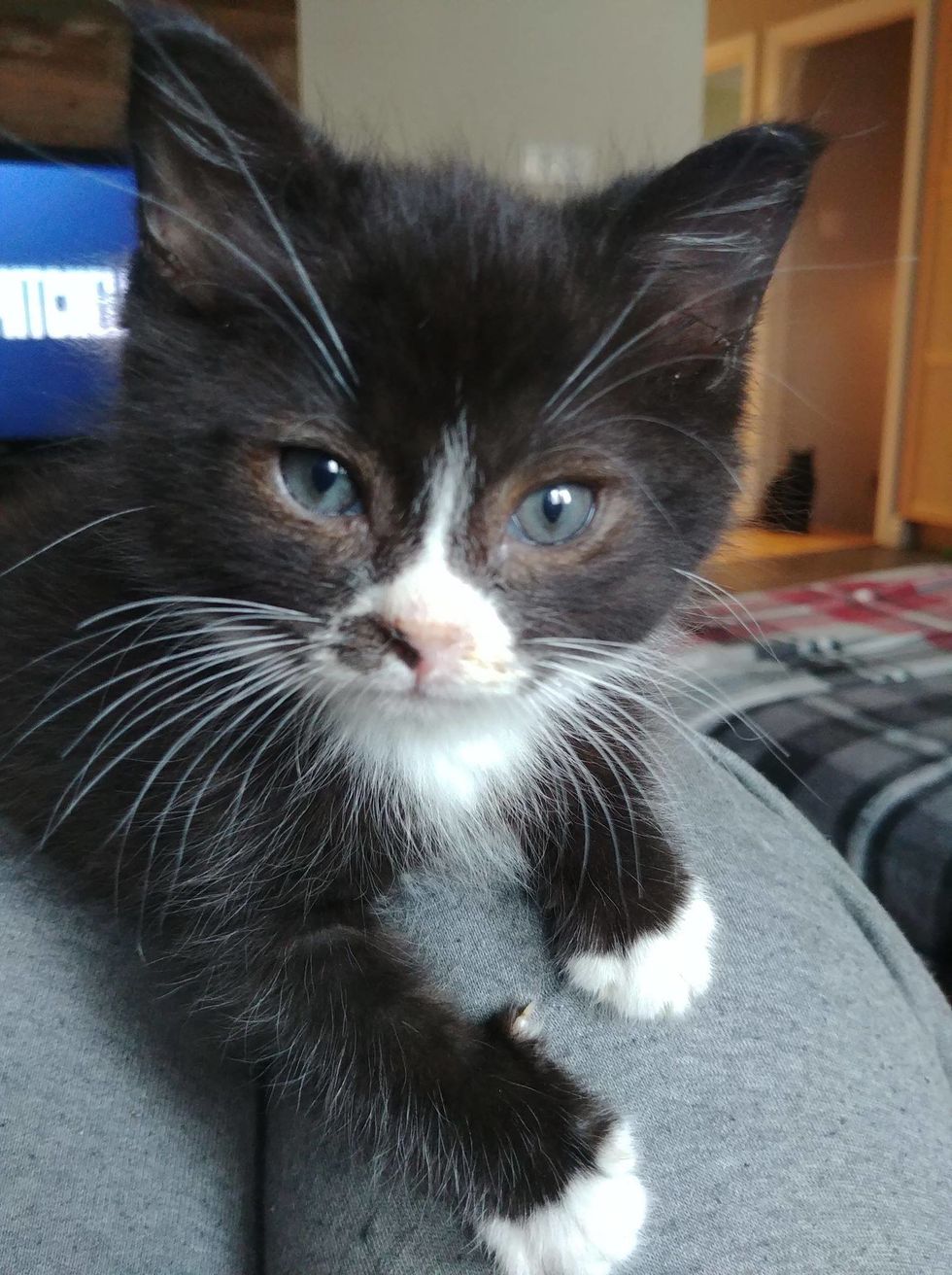 Chatons Orphelins Montréal
"It's hard to believe that he's the same kitten who arrived a few weeks ago, barely moving," Celine said.

What a difference a second chance makes!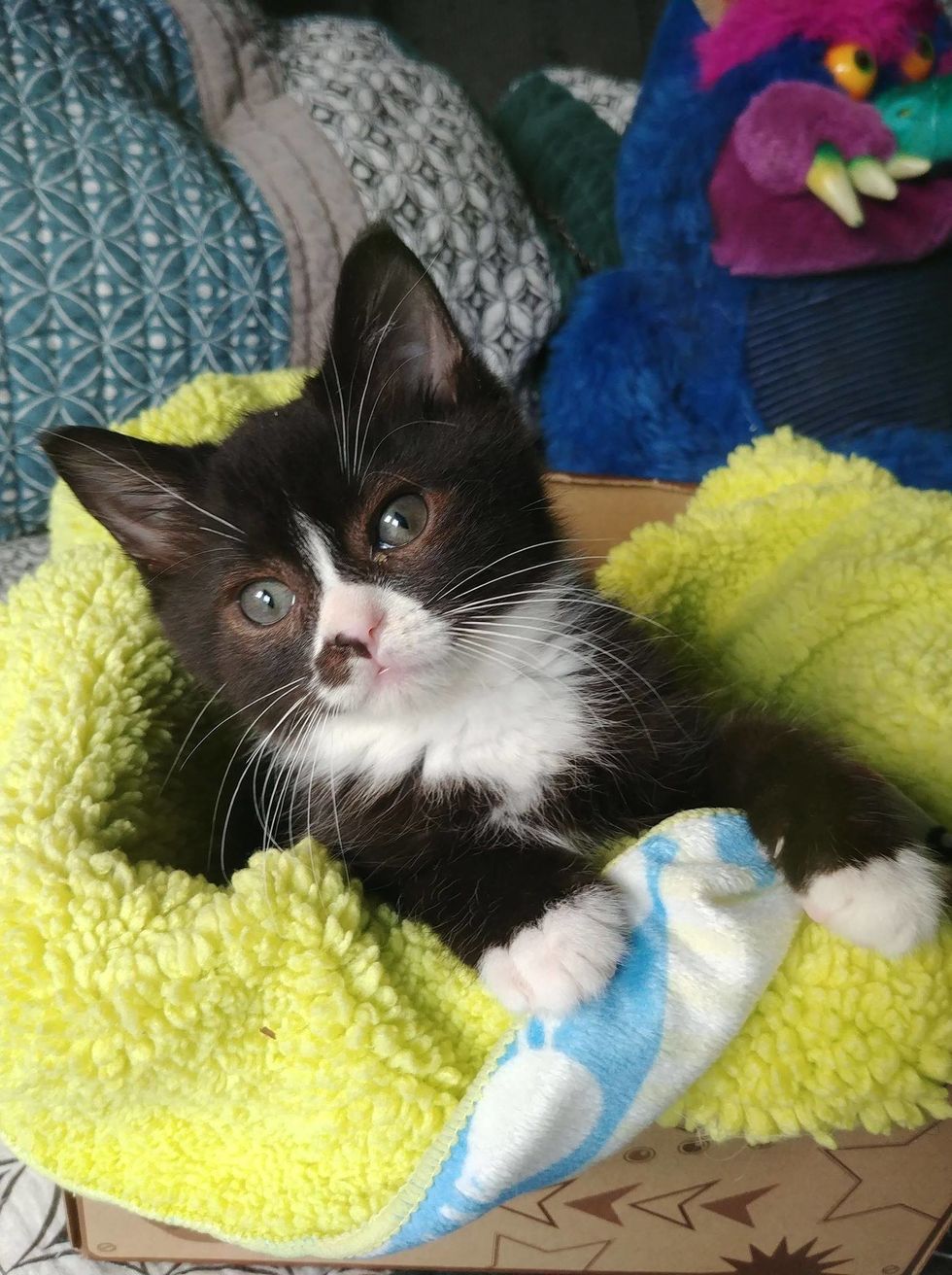 Chatons Orphelins Montréal
Follow updates on Binx and Chatons Orphelins Montréal on Facebook.
Watch Binx play in this cute video:
Binx the kittenwww.youtube.com
Share this story with your friends.

Related story: Kitten with Rare Condition Rescued from Street, is So Happy When She Can Run Around Again