Two kittens were found huddled together in a backyard. They have been each other's biggest support.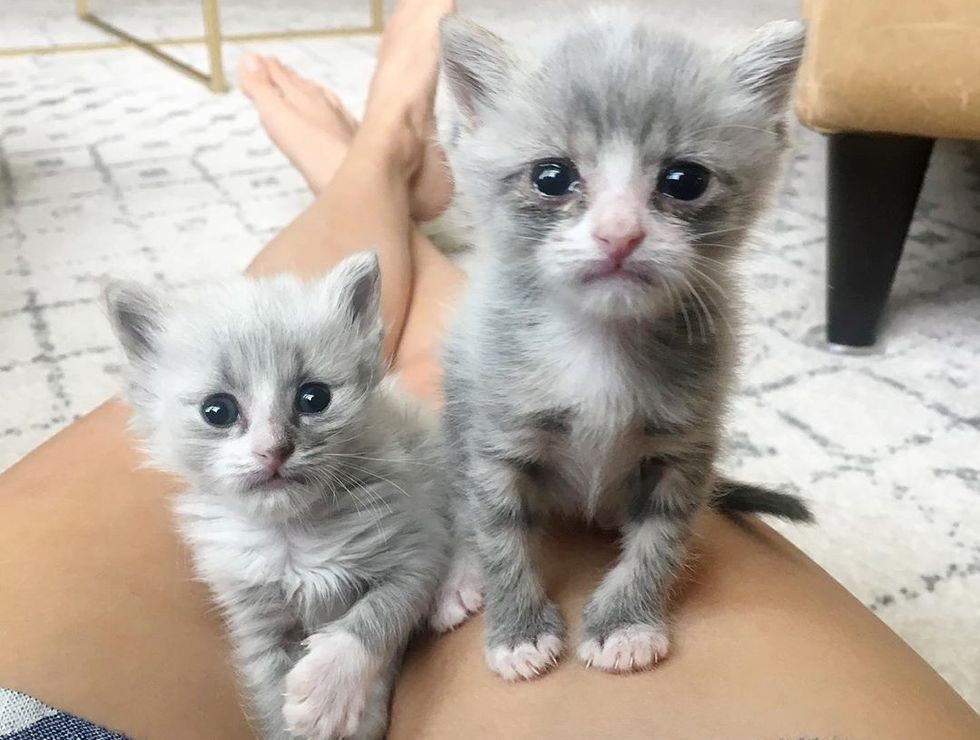 Carol @thekittennanny
Carol, a foster volunteer of the Humane Society of Valdosta (in Georgia), was contacted about two tiny kittens who desperately needed rescue.
A Good Samaritan found four kittens abandoned in her yard. She waited for the cat mother but she never returned. Two of the kittens lost their fight despite her best efforts trying to care for them.
"Desperate to save the remaining two, she brought them to me to care for," Carol told Love Meow.
The kittens (named Ross and Monica) were born prematurely and much smaller than average newborns. They were covered in fleas and ant bite blisters on their bellies and legs.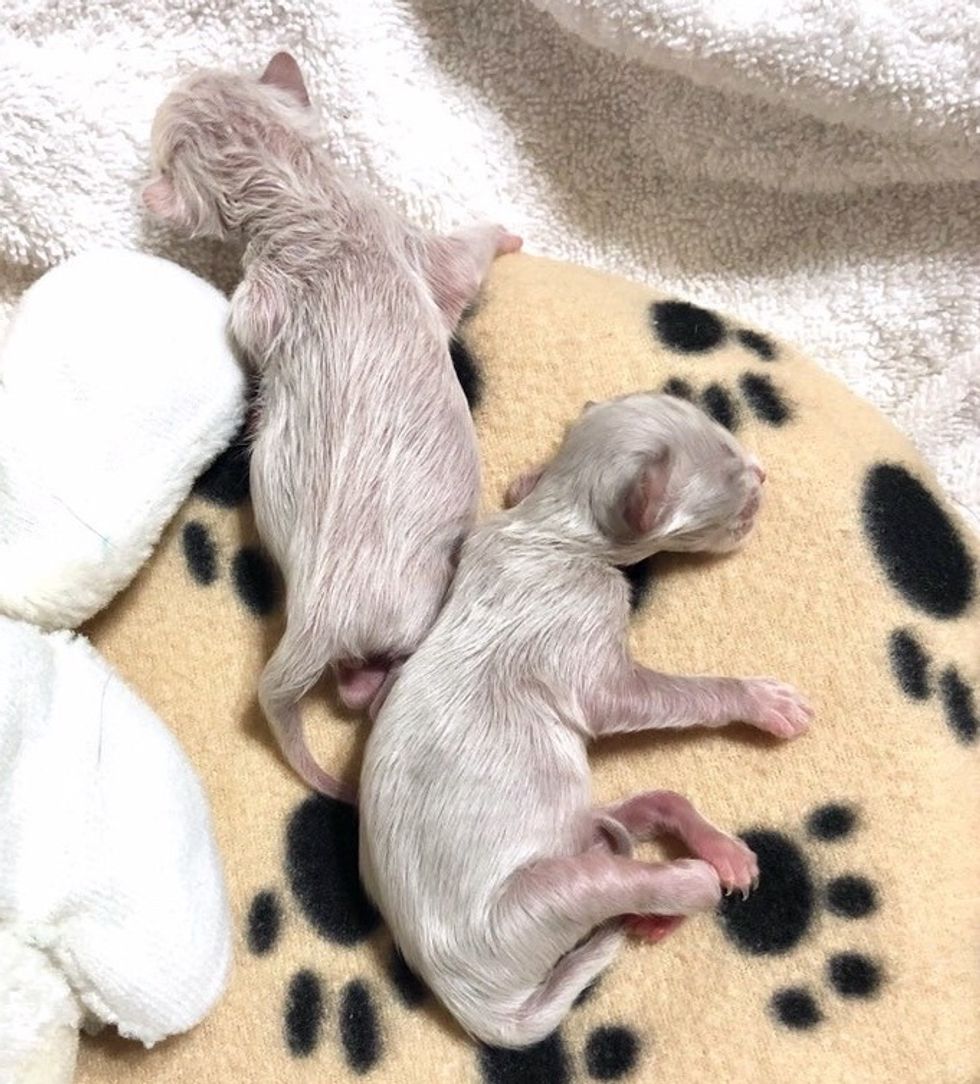 Carol @thekittennanny
One of the kittens had twisted hind legs. "Monica was born with Flexural Tendon Contracture causing her hind legs to bend and twist backwards. As I began nursing them back to health, I also began physical therapy with her legs," Carol added.
"We weren't sure if she'd ever be able to walk properly, but I wanted to give her the best chance possible."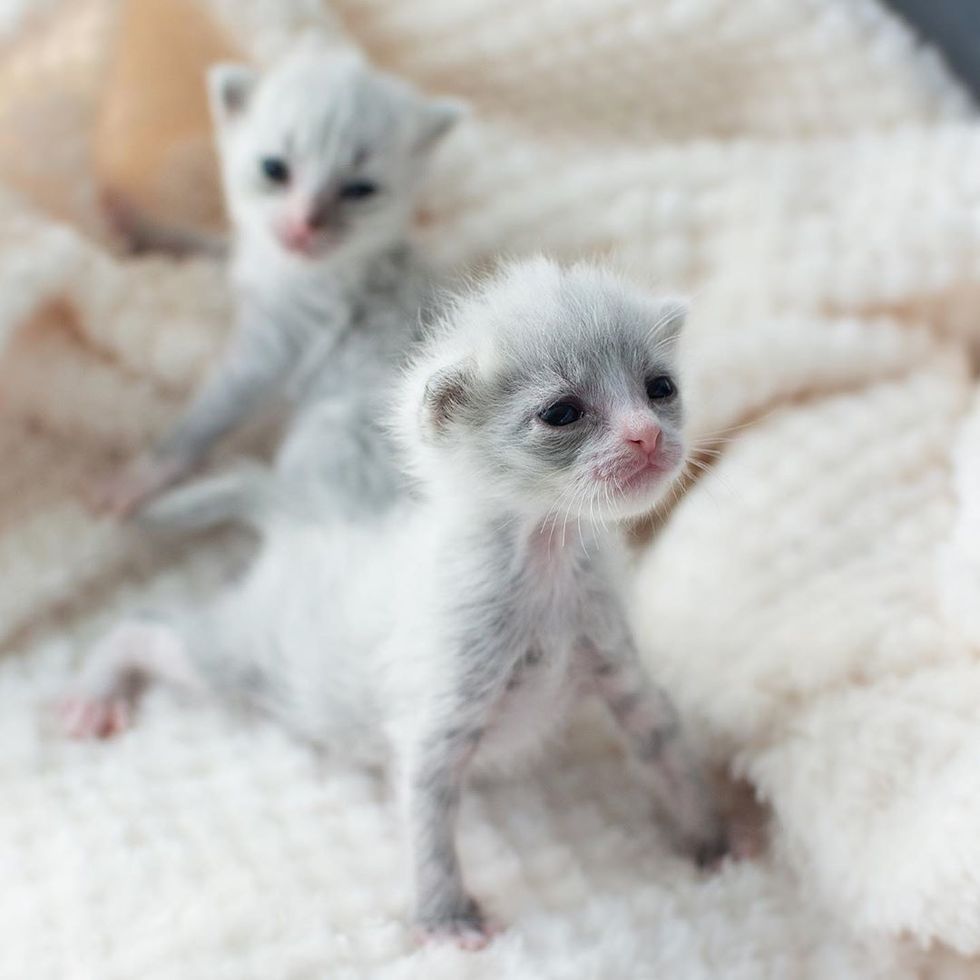 Carol @thekittennanny
Carol started massaging and stretching her legs daily in hopes of correcting this deformity. A few weeks later, Monica was getting the hang of walking despite her birth defect.

Her brother Ross was always near. After each physical therapy session, they would cuddle up together and fall asleep.
(Scroll down for video)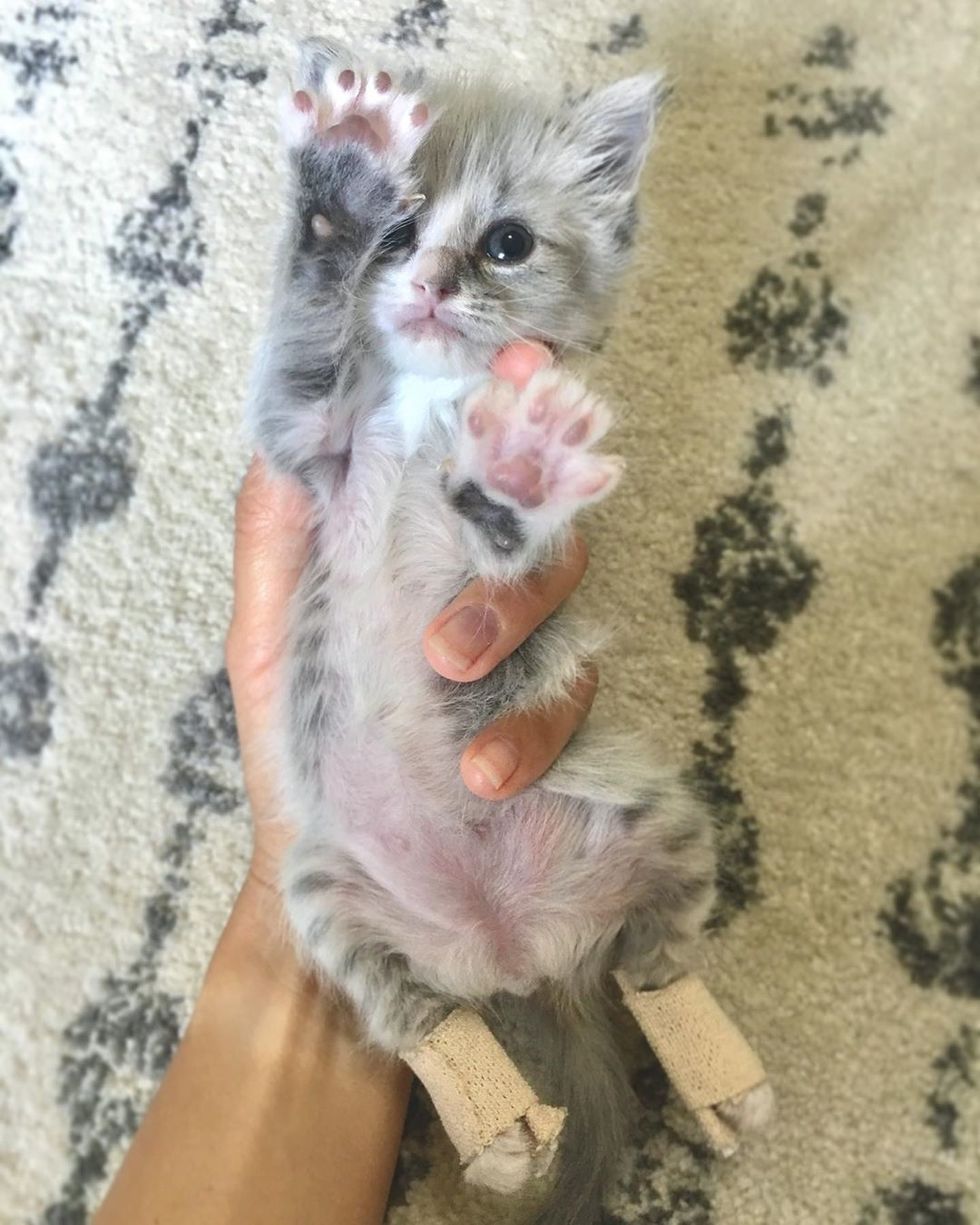 Carol @thekittennanny
With her own will to thrive, Monica learned to adapt and walk almost as proficiently as her brother.
After six weeks of physical therapy, splints, and the help from their veterinary team, the kitten surprised everyone with her incredible progress.
She can walk, run and climb with all fours just like any other kitten.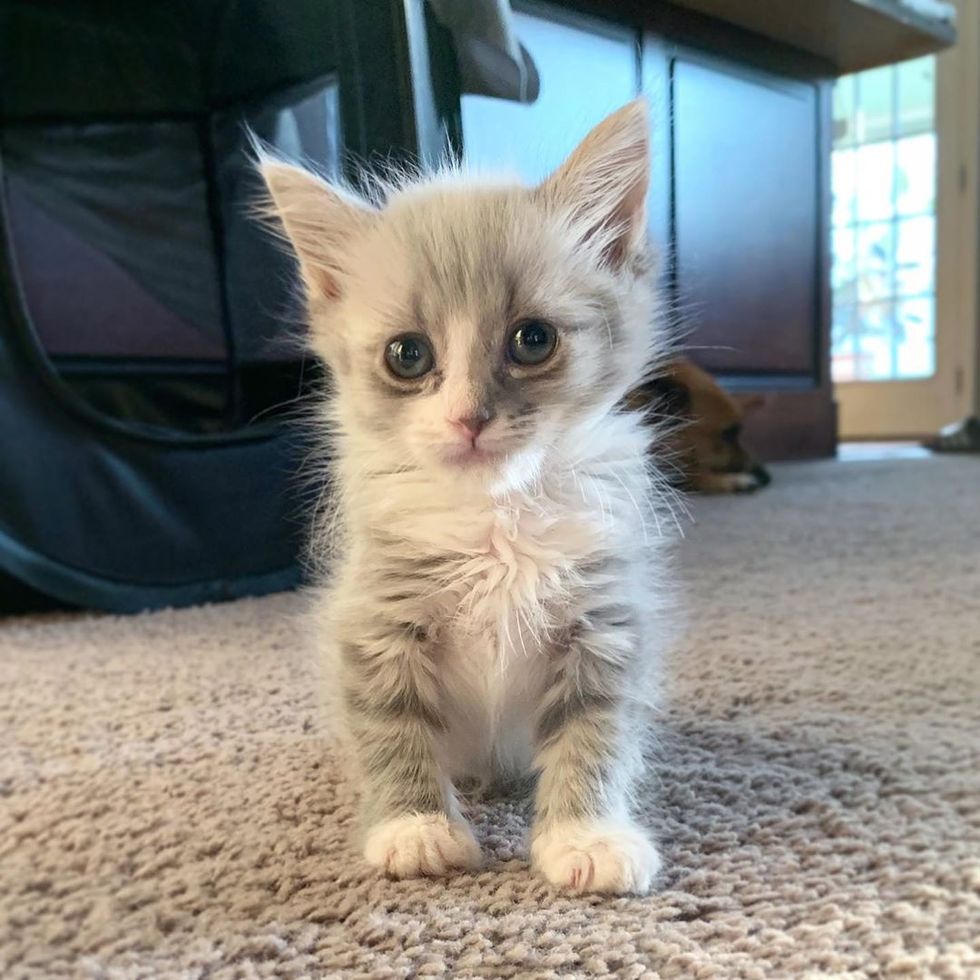 Carol @thekittennanny
"You'd never know she had been born differently. She and Ross are now healthy and happy kittens," Carol told Love Meow.

The two siblings are never far from each other and share an adorable bond.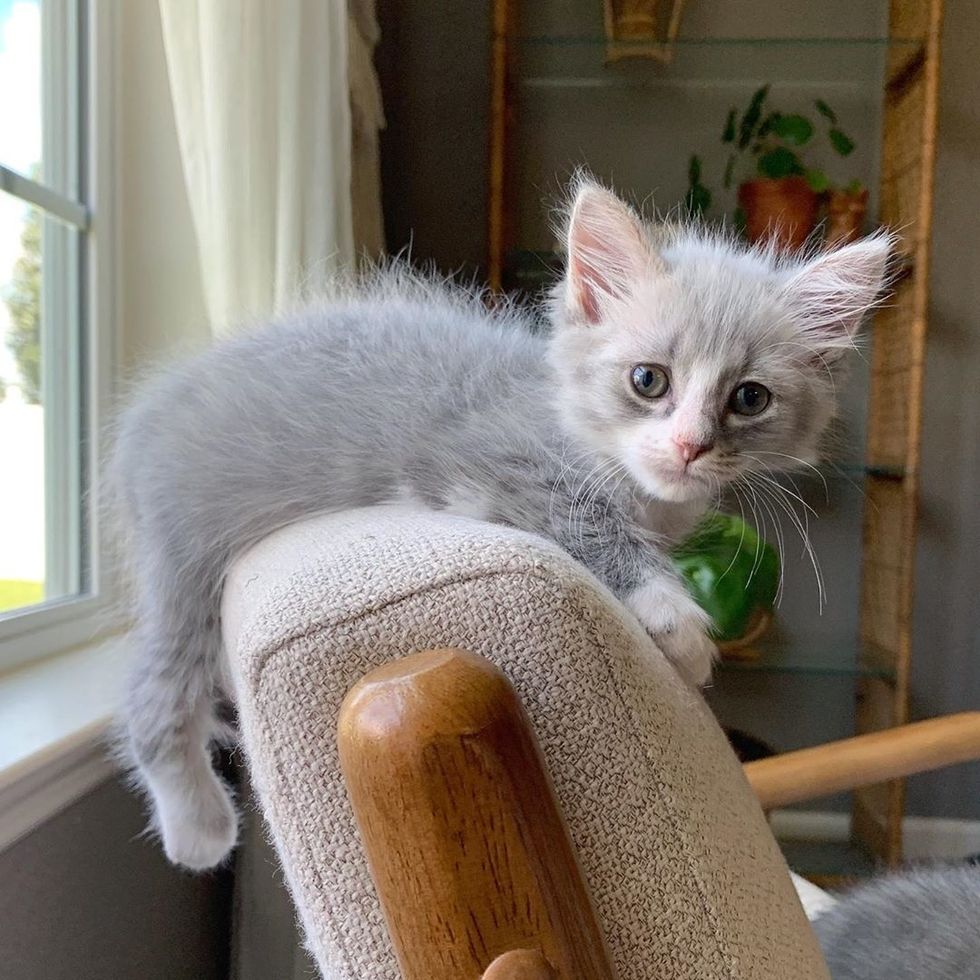 Carol @thekittennanny
"They are always together whether they're sleeping, playing or exploring," Carol said.

"It's such a pleasure to watch them interact and bond with each other."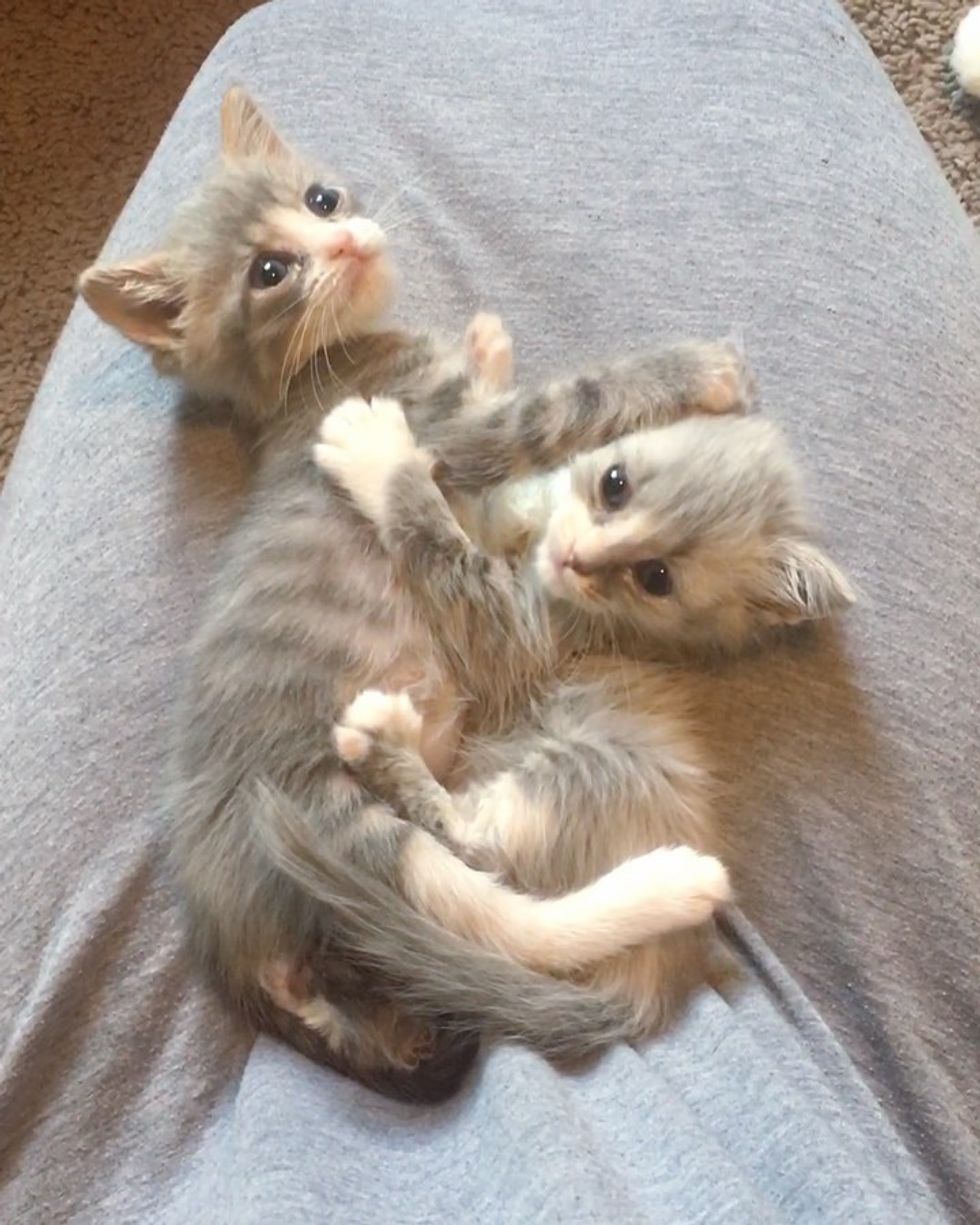 Carol @thekittennanny
At 10 weeks old, they are just the size of a 6-week-old kitten. But what they lack in size, they make up for with their big personalities.

Watch their foster journey in this cute video:
Kittens rescued as preemies - foster journeyyoutu.be
"They love to wrestle and sneak attack each other. When they start to get sleepy, they both head to their special spot to take a nap together," Carol told Love Meow.

Monica is rambunctious and curious, and Ross is affectionate and cuddly.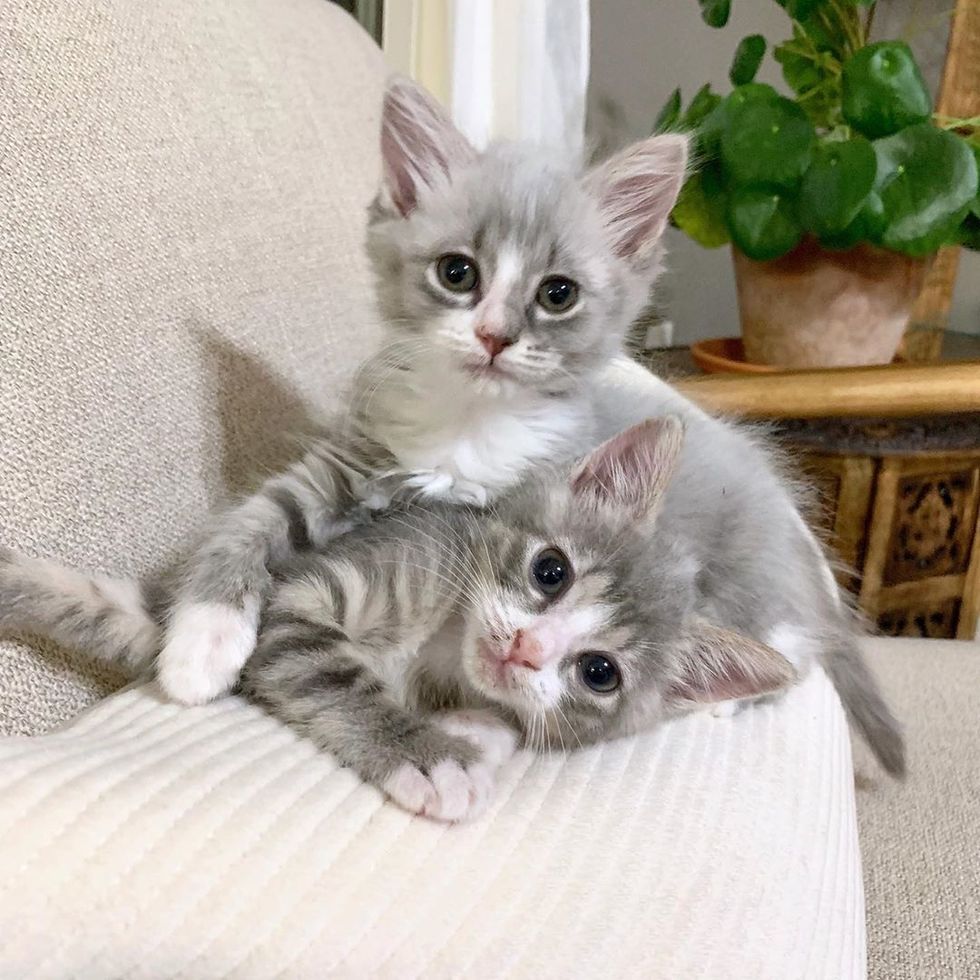 Carol @thekittennanny
They switch on their purr motors whenever they are petted.
The two siblings are partners in crime, creating all sorts of mischief around the house.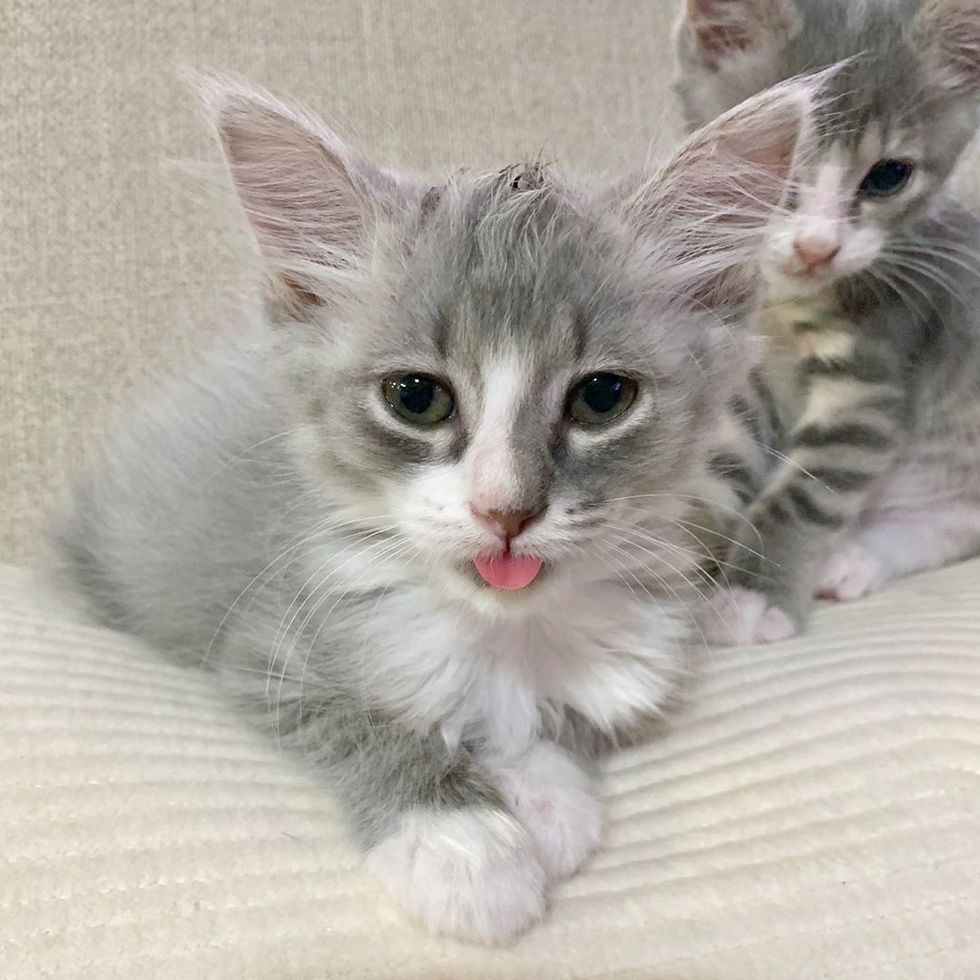 Carol @thekittennanny
Ross and Monica were found as preemies huddled together for survival.
These two best friends are now ready to find a loving family to share their daily cuddlefests with.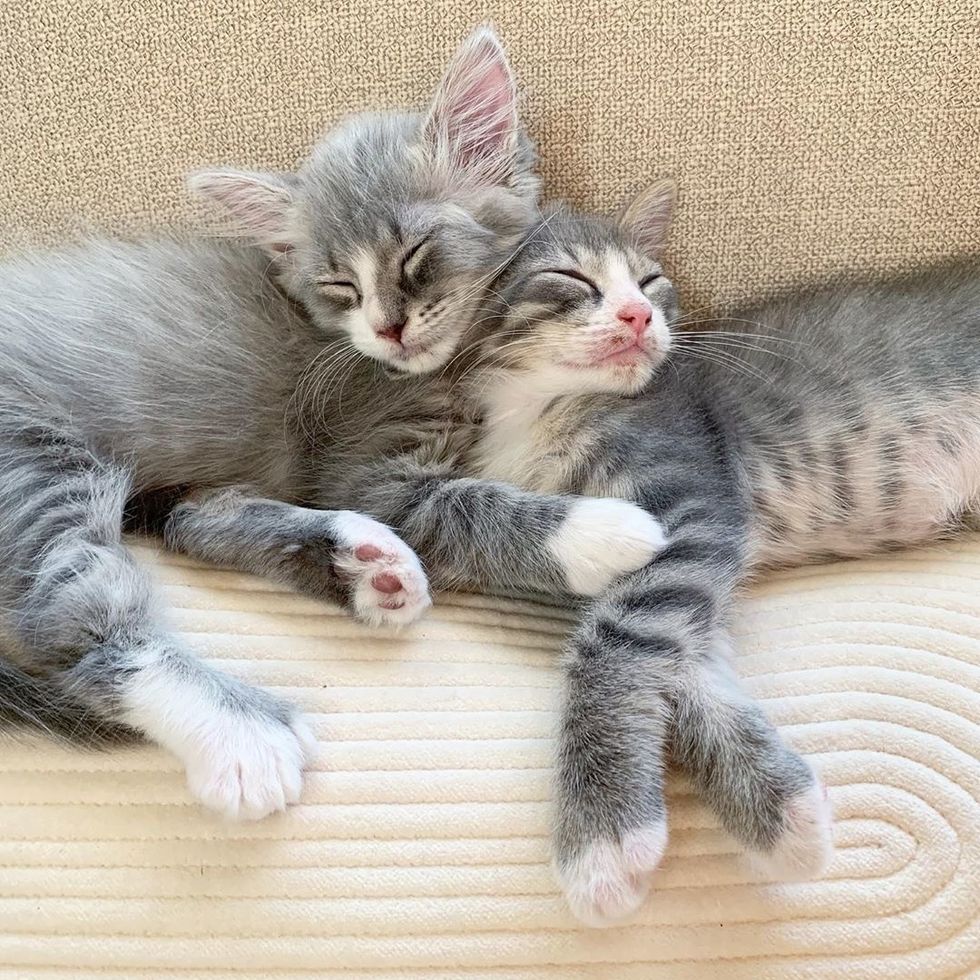 Carol @thekittennanny
Share this story with your friends. Follow updates on the kitties on Instagram.
Related story: Preemie Kitten Rejected by Cat Mom, Finds Love in Family that Saves Her Life