Two tiny kittens were given birth during a house fire. Thanks to Willoughby firefighters who found their cat mom while fighting the fire, the little ones will be up for adoption when they are ready.
At 6:30PM, the Willoughy Fire department received a report of a structure fire on Euclid Ave. It was a small microwave fire and they were able to contain the blaze to the kitchen.
The tenants who lived in the apartment had two cats, one of whom was pregnant. When the firefighters located them, the pregnant cat was giving birth to her kittens. They carefully placed them in a small box to have the kittens transported to safety.
"All of the animals were located and removed by fire personnel and returned to the occupants."
"Two kittens after being located and cared for by on scene firefighters 'C' Shift, who also lined a box they found with a towel from the rescue squad."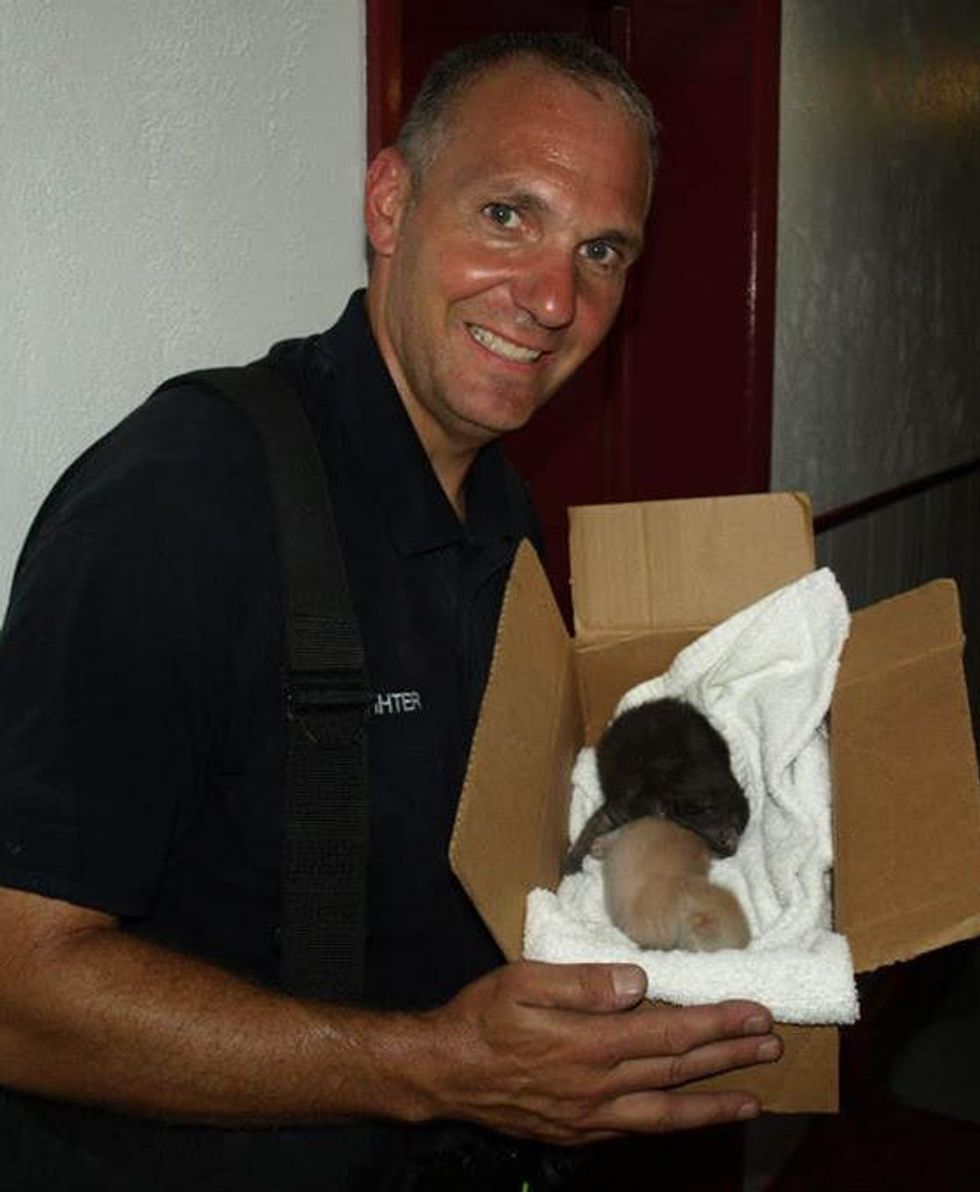 Willoughby Firefighter/Paramedic Ponzani
Source: The News Herald.