A resident from Indiana was surprised to discover a cat living in a wood pile on their property, but she was not the only cat.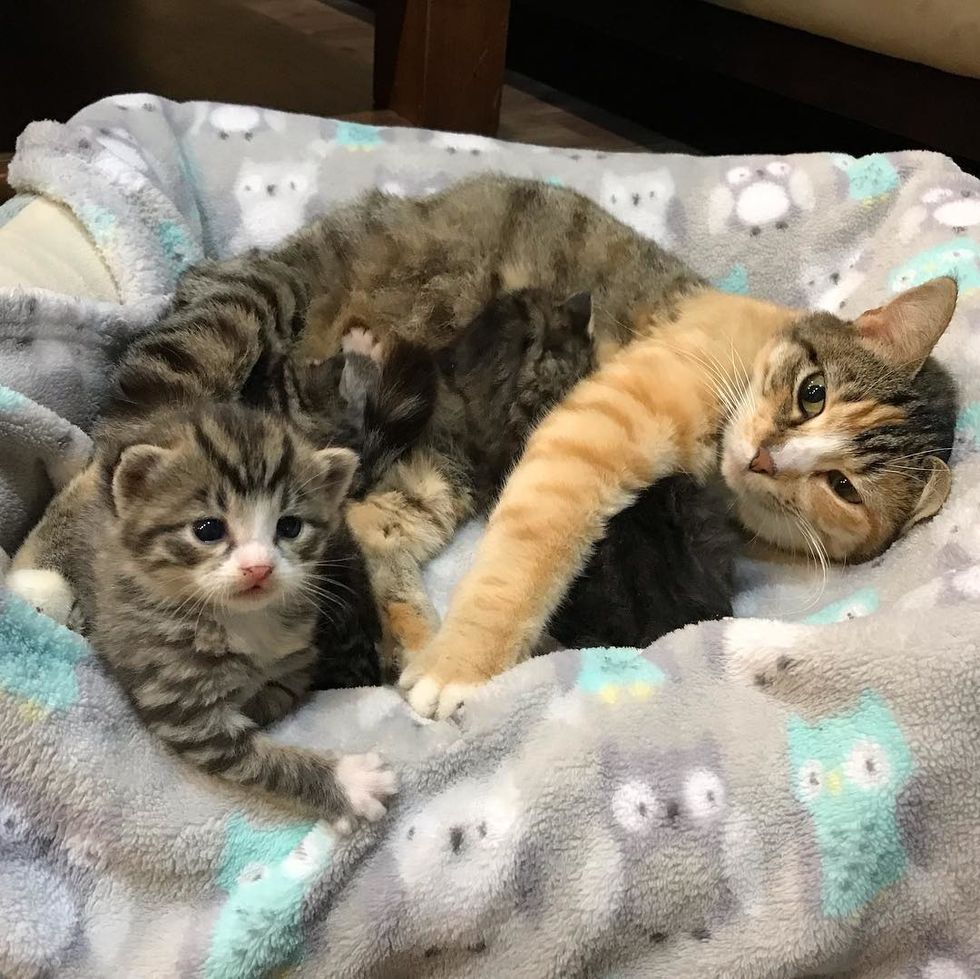 Lori White
A few weeks ago, Alliance for Responsible Pet Ownership (ARPO) was contacted about a calico cat that needed a foster home. She was found in a wood pile, trying to keep her three tiny kittens safe from the cold and harsh elements of the outdoors.
Thanks to the cat mom's unwavering devotion, all the kittens survived. "The property owner called our partnering rescue for help. They came to us when the babies were about 10 days old," Lori White, a foster volunteer of ARPO, told Love Meow.
The sweet calico purred up a storm while Lori showed her around her new nest. After finding a good spot on a pile of blankets, she lay down and started nursing her hungry little kittens.
You could almost see a smile on her face.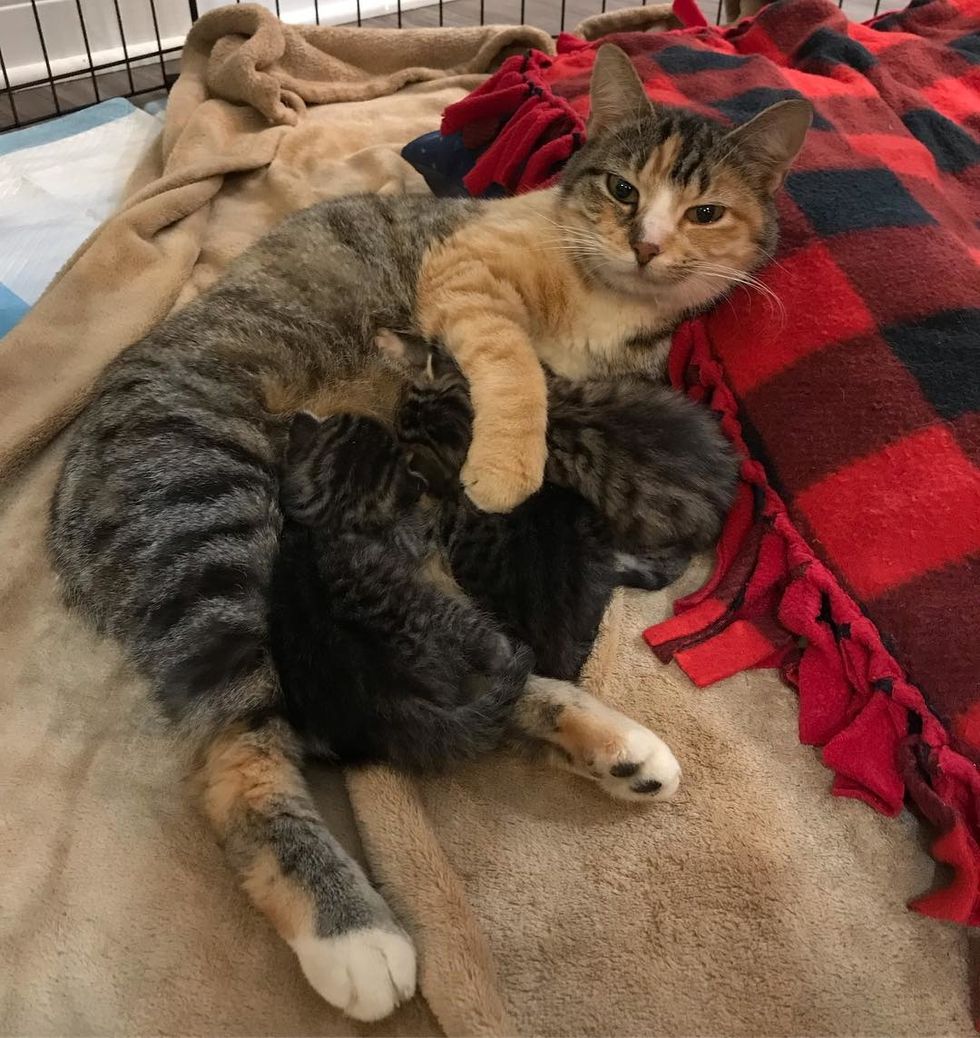 Lori White
"We named this litter after super heroes: Peter Parker, Bruce Wayne, and Clark Kent. Their mom's name is Diana Prince," Lori said.
Mama Diana is incredibly loving. She tends to her kittens' every need, never leaves their side and will watch them with that adoring gaze as they fall fast asleep.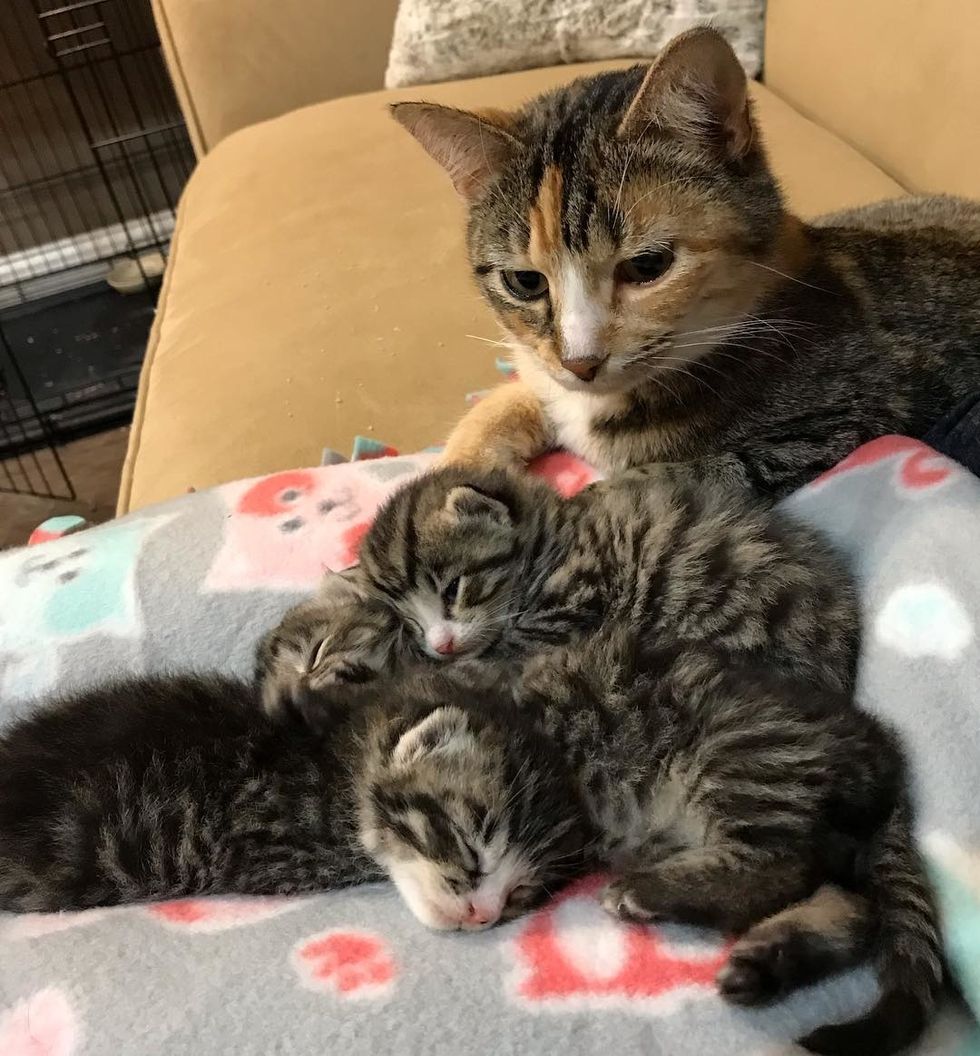 Lori White
"Diana is a wonderful mother. She is very attentive, keeps her babies spotlessly clean, and has the sweetest personality towards people," Lori told Love Meow. "I think, she is thankful to have a safe place to raise her babies."

She let Lori help her with the kittens and would snuggle up next to her on the couch while she was holding them.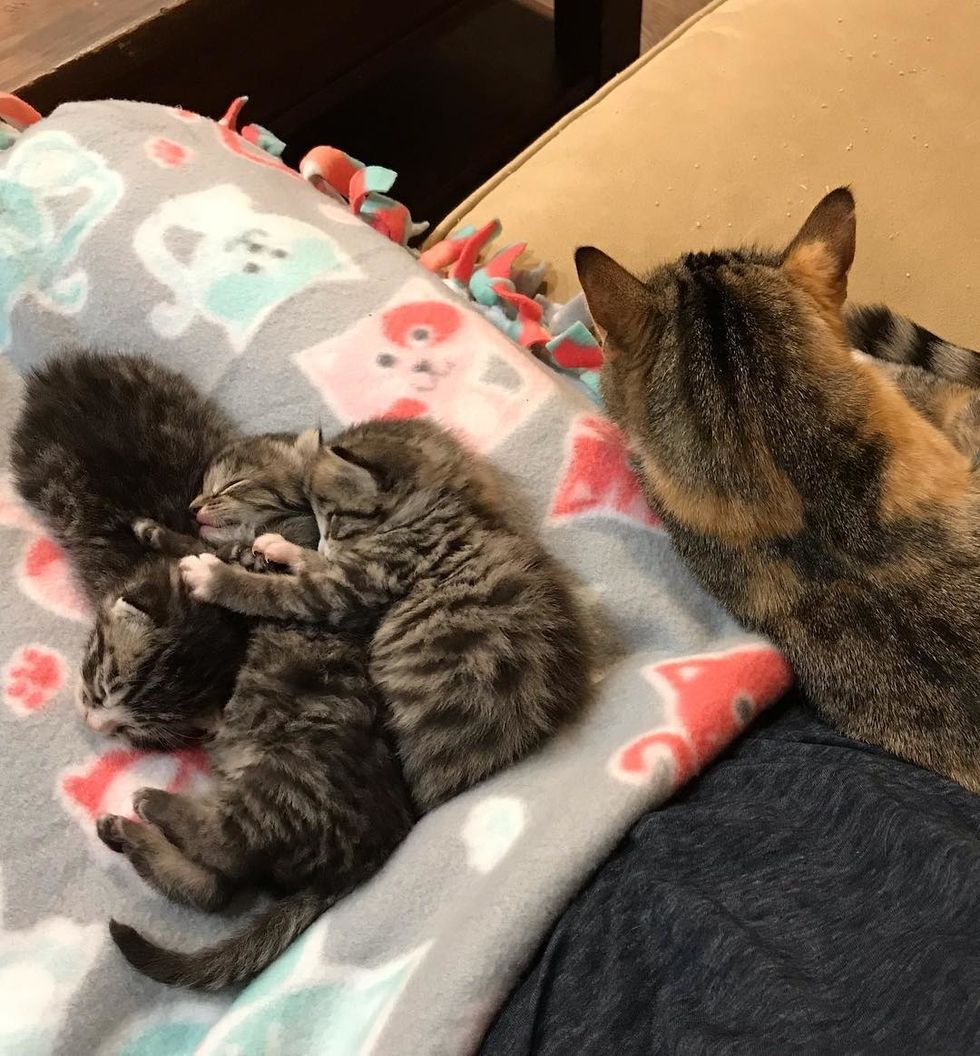 Lori White
After wandering the streets and using up all her resources to keep her kittens safe and warm, Diana could finally focus on getting herself back in shape. They discovered that she had a very high white blood cell count and very low calcium levels.

"A high white blood cell count is an indication of some sort of infection that her body is trying to fight off. Calcium deficiency was likely due to being nutritionally drained from nursing and poor diet before rescue."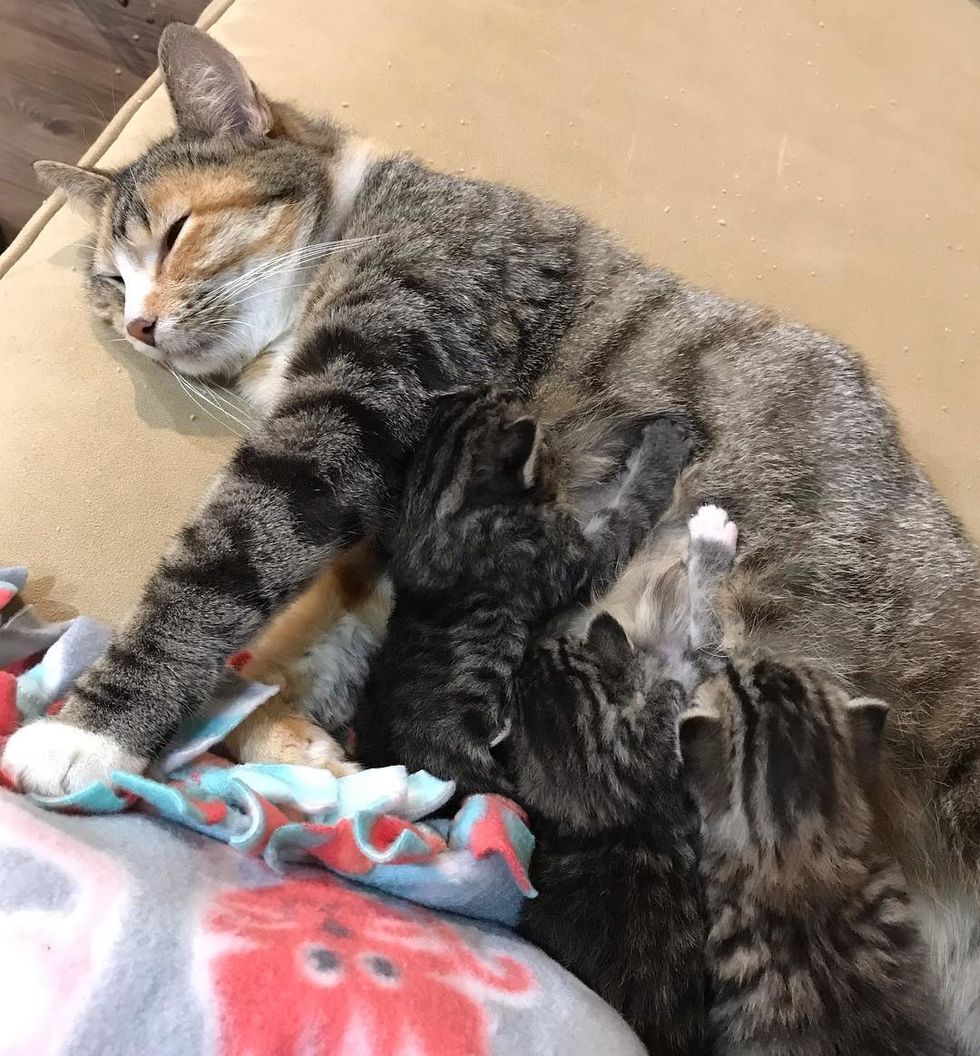 Lori White
They started her on antibiotics, and she was given calcium and some much-needed rest. "When they retested later in the day, her levels were back in the normal range," Lori said.
Watch this beautiful feline family in this video:
Rescued cat mom and her precious kittensyoutu.be
Lori and another volunteer bottle fed the kittens while Mama was away. "I think, they were all relieved to have her back home, especially Peter."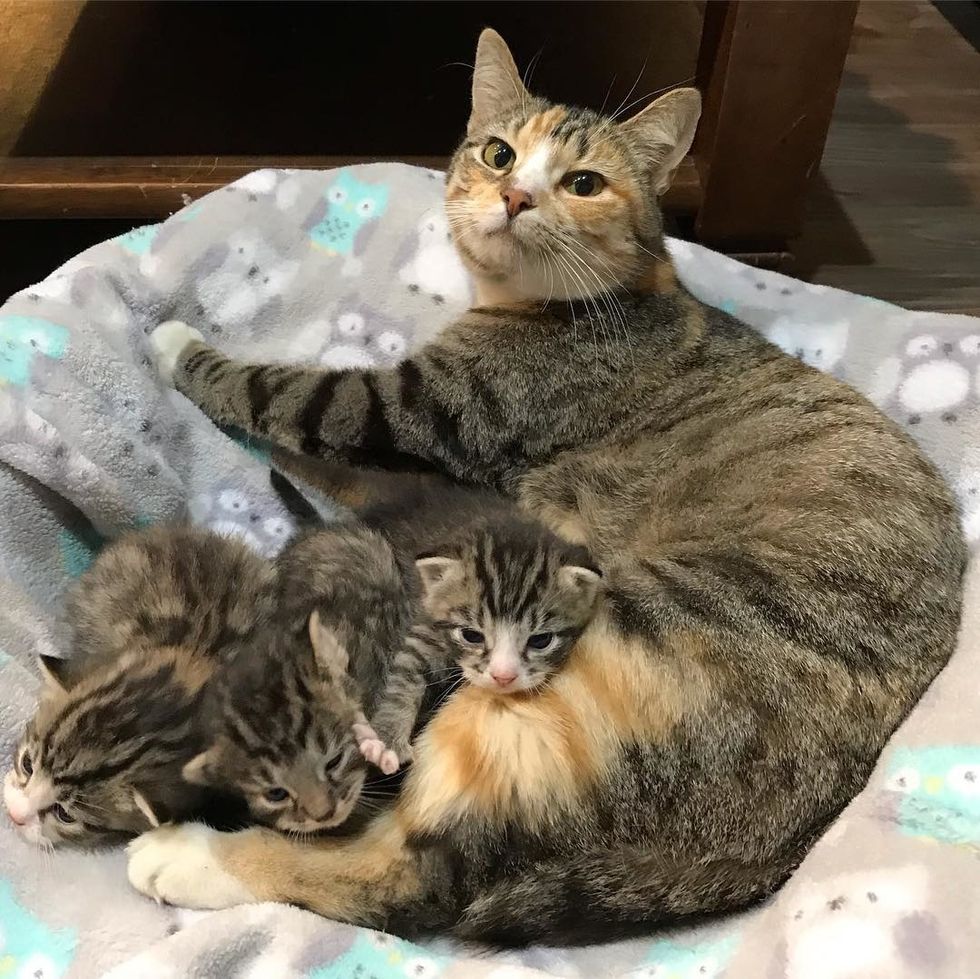 Lori White
As soon as Diana came back, she jumped right into "mommy mode," nursing and cleaning her babies, showering them with love.

The superhero kittens are growing by leaps and bounds and getting more playful and adventurous every day.
"We have started giving the babies some playtime outside of their playpen," Lori added. "Bruce was trying to climb up on my lap, and little Peter Parker was the first to check out his new toy."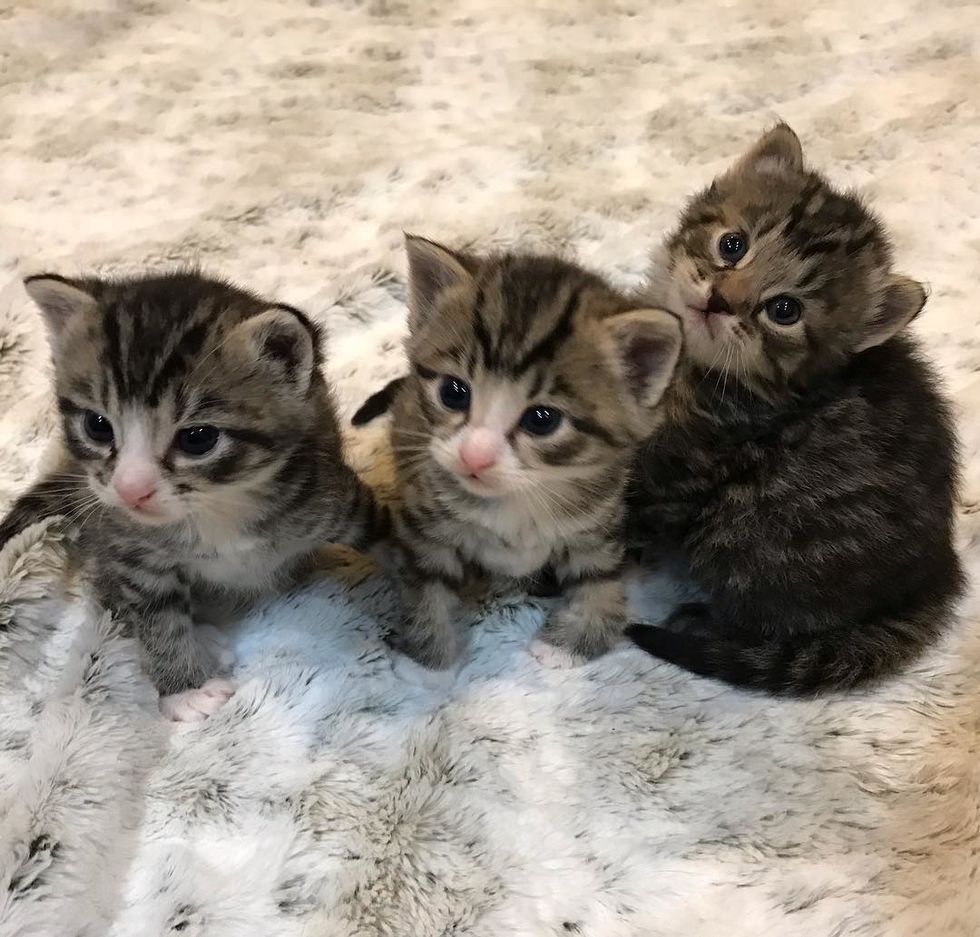 Bruce, Clark and PeterLori White
Momma Diana is so happy to have a roof over their heads, a warm bed, plenty of good food and clean water, and a foster mom to snuggle with.

She kept her kittens safe before help arrived, and now, they are thriving in foster care.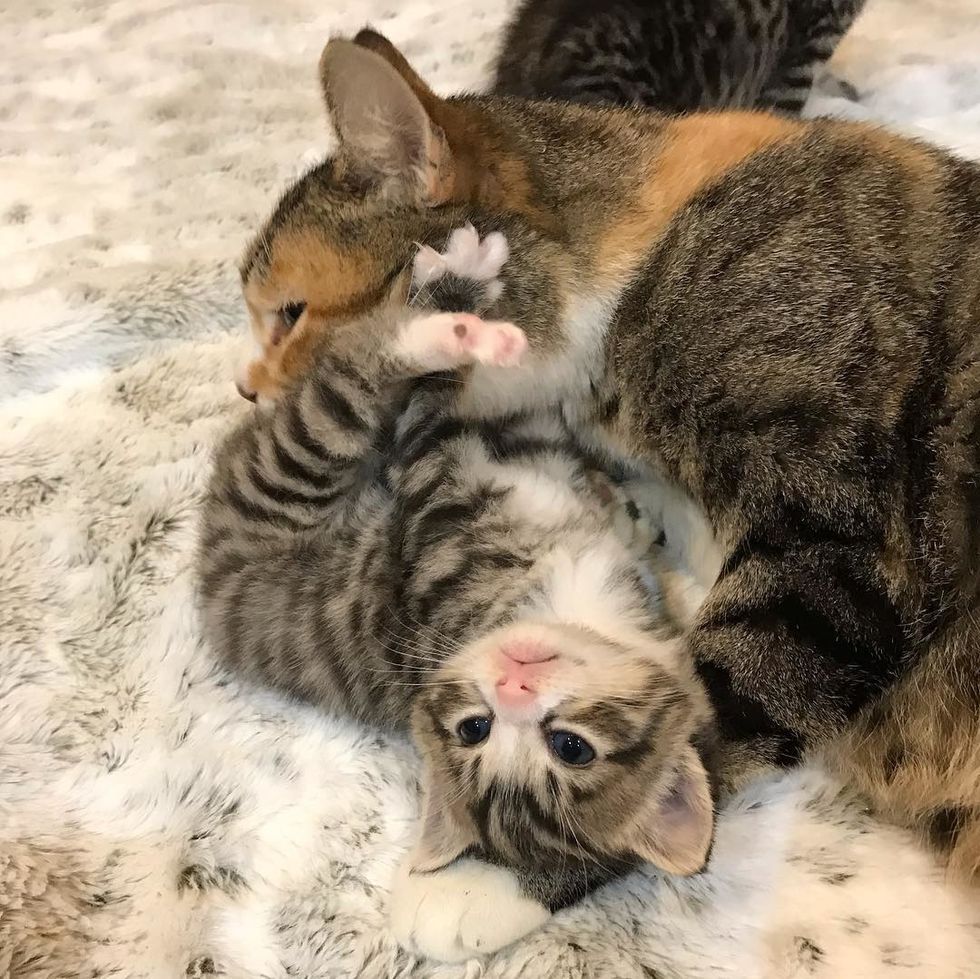 Lori White
Share this story with your friends. Follow updates on this beautiful feline family on Instagram @dreaming_of_foster_kittens.
Related story: Cat Sneaks into Man's Home to Have Kittens and Forever Changes His Life