When rescuers came to a cat colony in Prince George's County, Maryland, they found these two little kittens huddled up together, completely inseparable.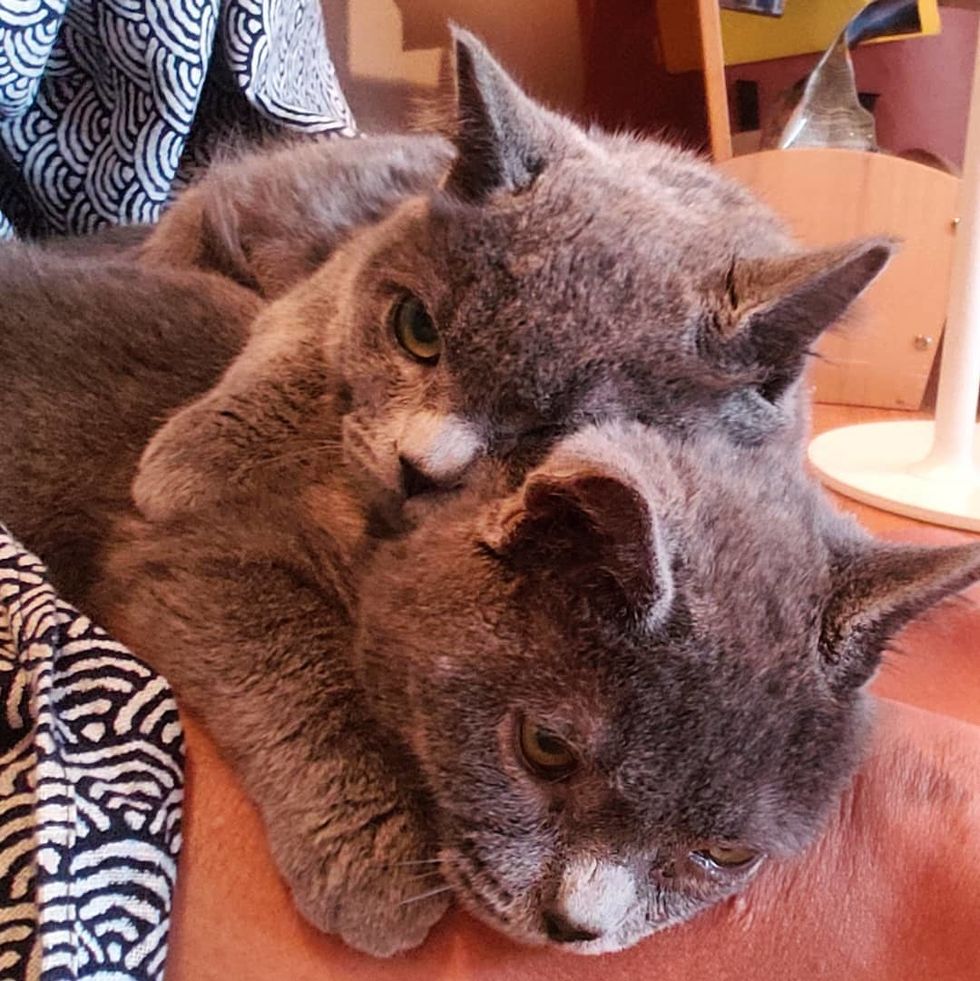 Elaine
They were rescued from a TNR (trap-neuter-return) project when a good Samaritan offered to help the cats in his neighborhood. Violet and Panda, along with their sister Eve, were saved just in time.
Right away, they noticed that these kitties were a bit different. They have MPS, feline mucopolysaccharidosis, a congenital condition, which affects how a cat grows, evident through dwarfism and other special needs.

Alley Cat Rescue took them in so they could have a chance at a better life. "They would have really struggled to survive as community cats," the rescue said.
From the beginning, Violet and Panda never left each other's side. They took refuge under the furniture together and only came out in twos.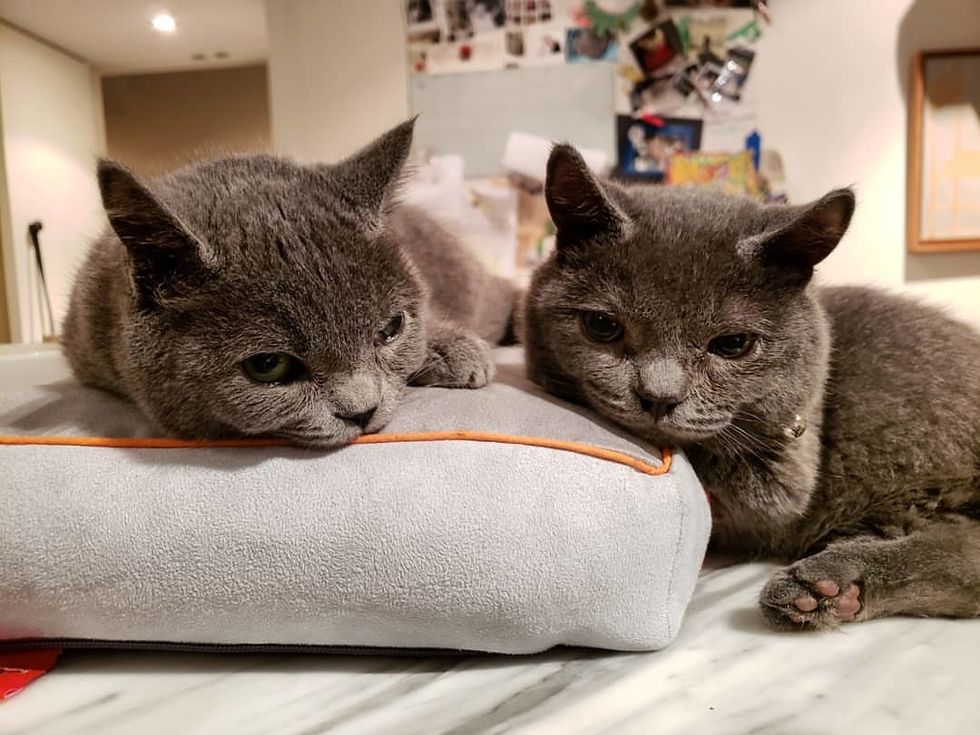 Elaine
Elaine, a volunteer, took them home to foster. Her plan was to nurse them back to health and socialize them until they could find them a good family that would open their doors and hearts to cats with special needs.

"They have the skeletons of a 10-day-old kitten, so are very fragile and underdeveloped," Elaine told Love Meow.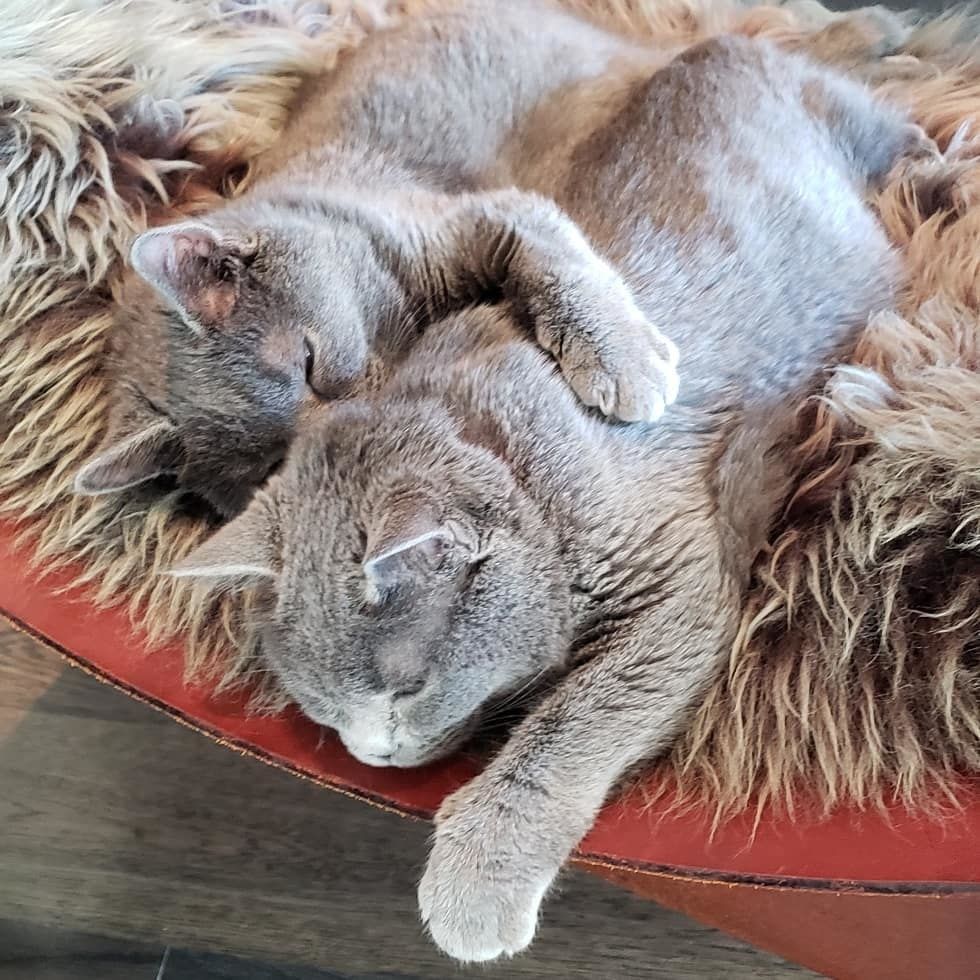 Elaine
"Although they don't meow, climb or jump, they waddle or scoot around very happily, love to play, and eat meals the size of a cat ten times their size."

Violet and Panda's bond is incredible and beautiful to watch. They adore each other immensely and are like two peas in a pod. If one can't find the other, they will be seeking each other until they are reunited.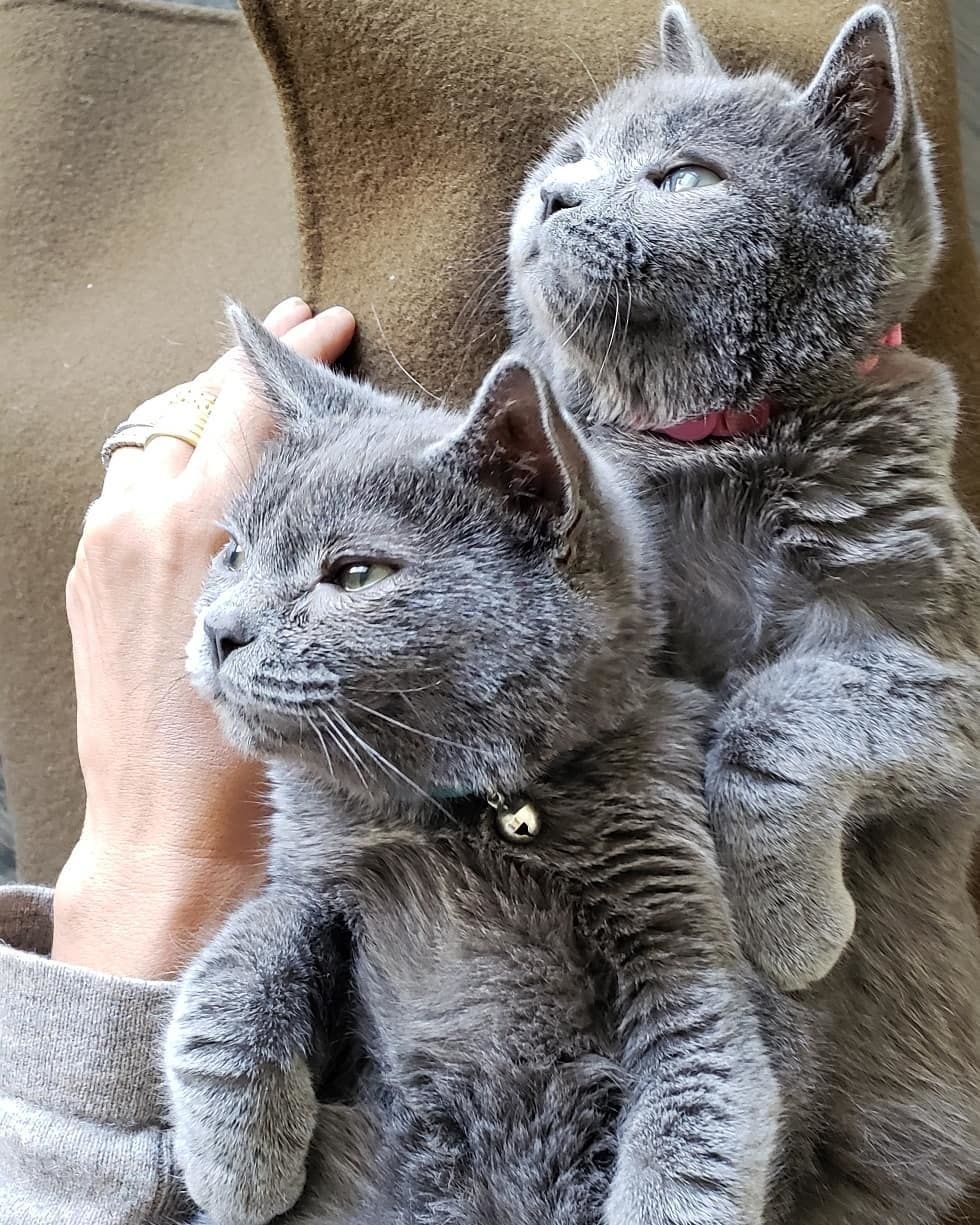 Elaine
"They ignore our other four cats and two dogs, though Violet is happy to throw a hiss, now and then."

Despite having special needs, the two kitties are full of personality and sass.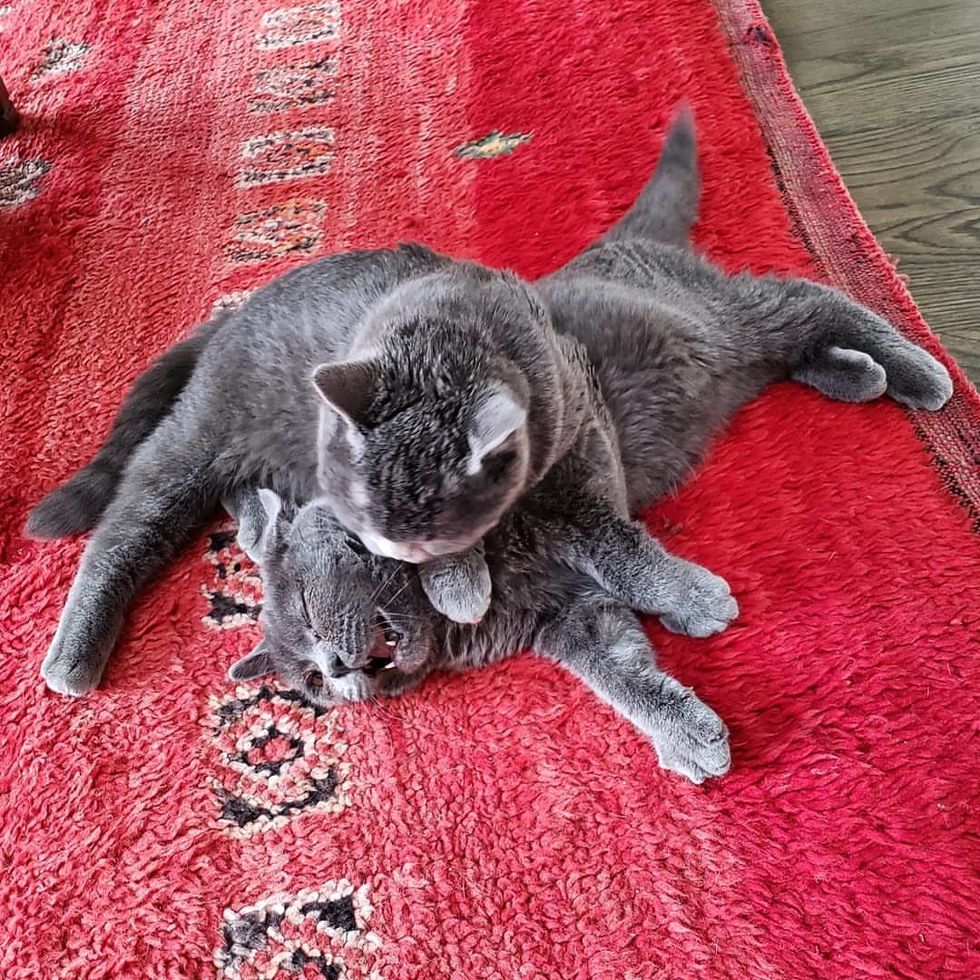 Elaine
One of their favorite pastimes is to snuggle in their human's lap and fall asleep. They also enjoy being cradled and loved on like a baby.

"They are the sweetest, most adorable little bears on the planet," Elaine told Love Meow.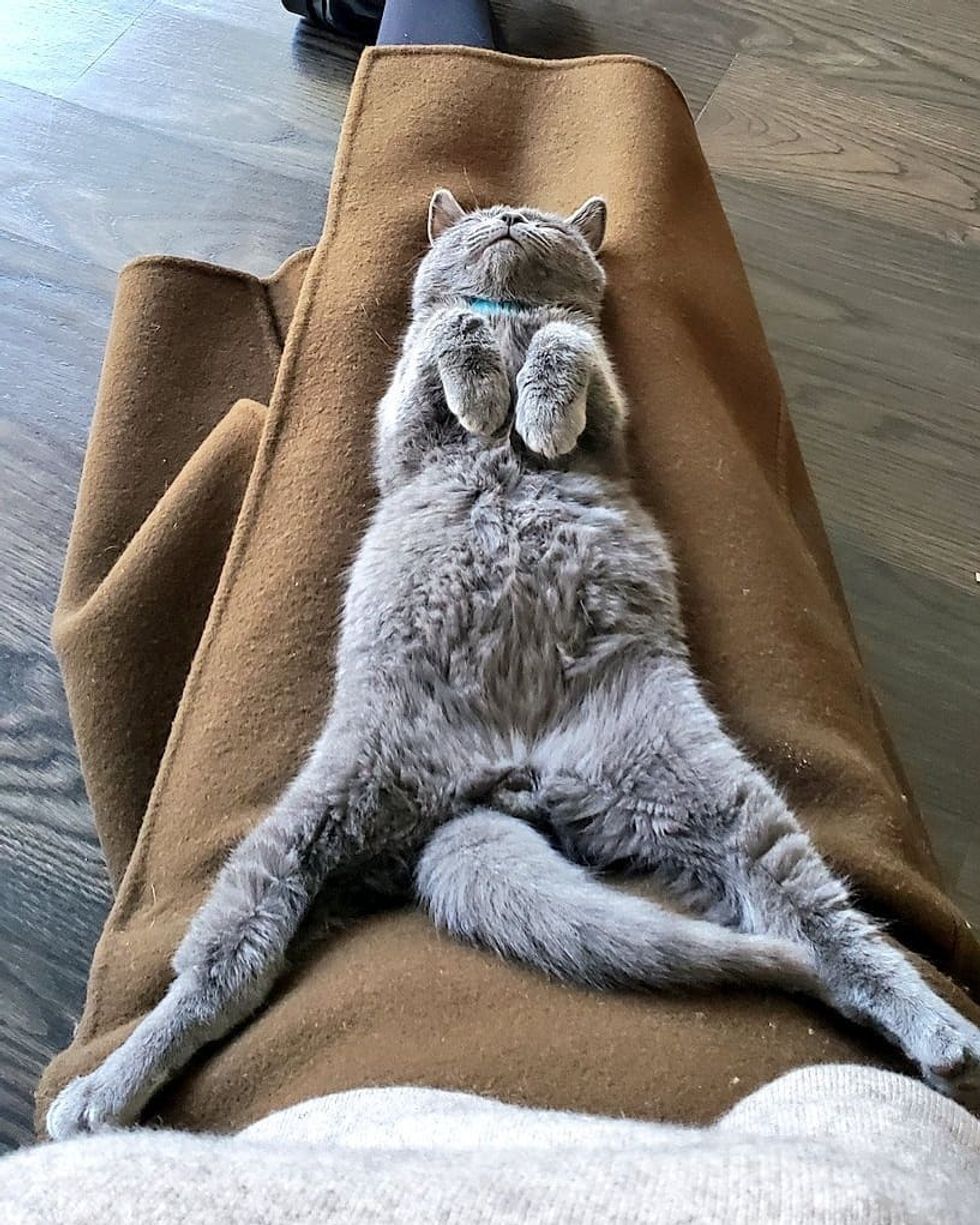 Elaine
Watch their journey in this video:
Rescued kittens with dwarfism get a second chance at lifeyoutu.be
Whenever Panda is getting attention from Mom, Violet comes running to get her share of love.

She doesn't like to be left out when there's snuggling or petting going on.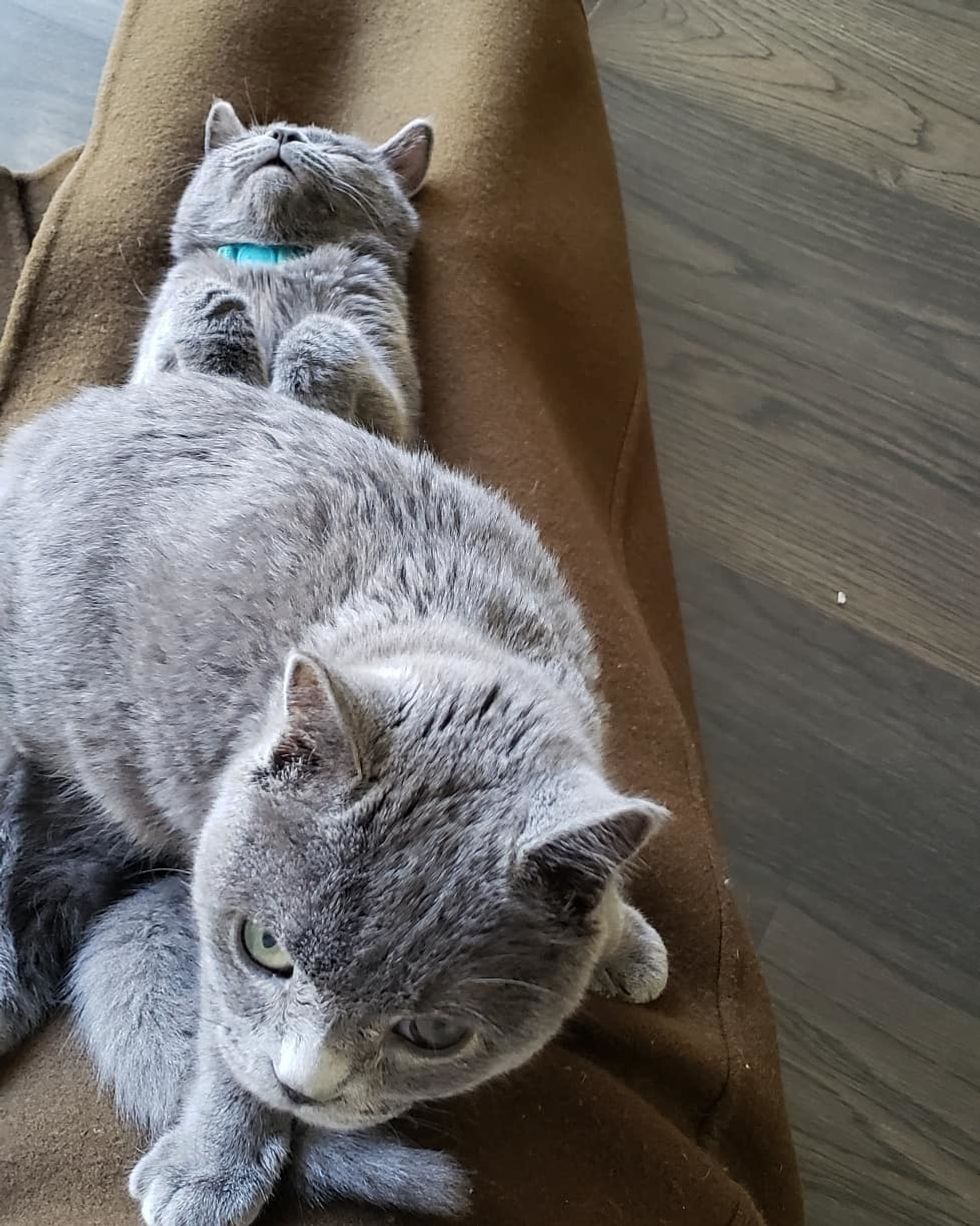 Elaine
A few weeks into their foster journey, Elaine realized that the kitties were already home. Not only did they find their second chance with the family but their forever home, too.
Perhaps, the kitties knew from the start.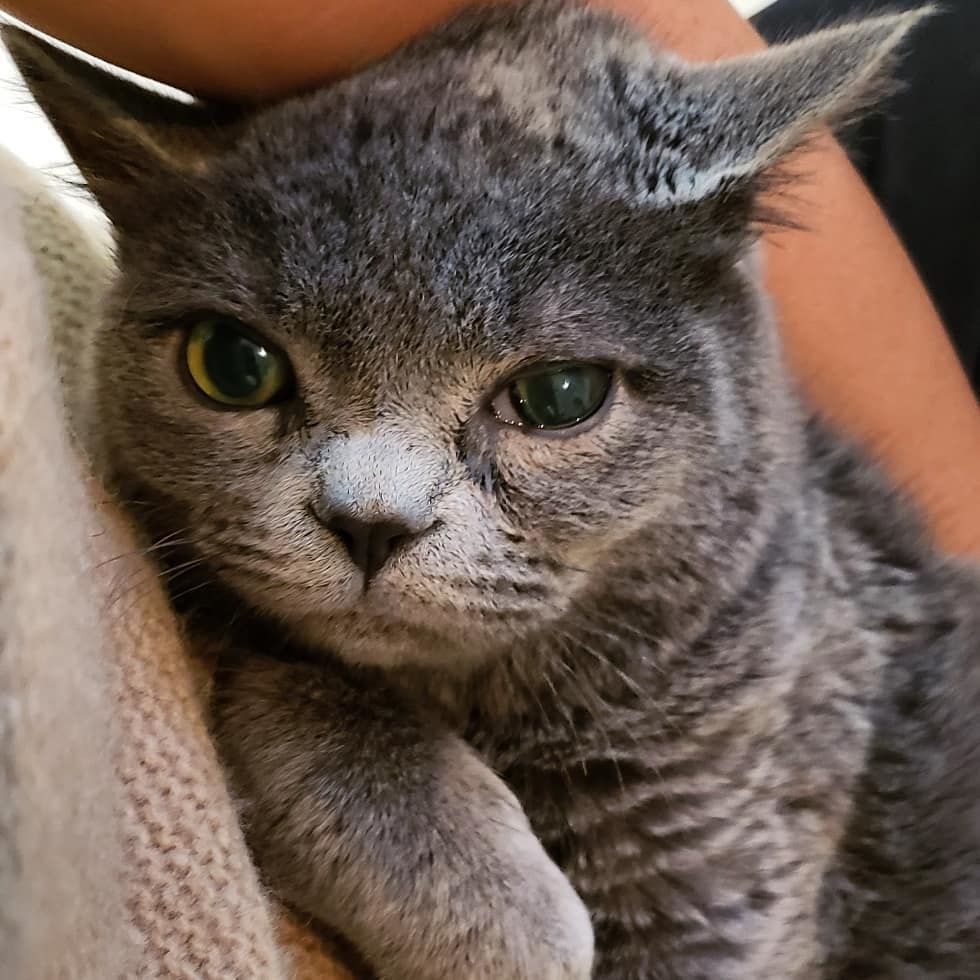 Elaine
They got a new cat tree for the brother and sister duo, and they absolutely love it!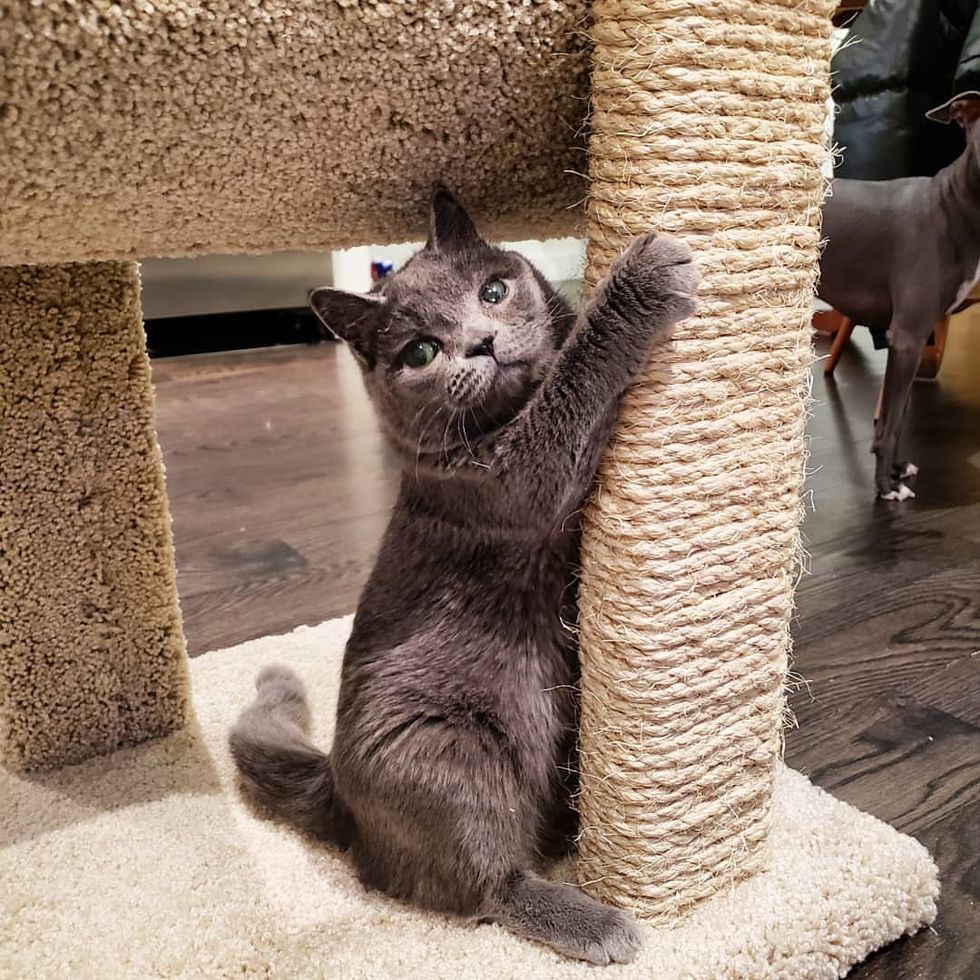 Elaine
Violet and Panda are having the time of their lives this holiday season with the people they love.
No more wandering outside, dealing with the harsh elements of the outdoors. They are enjoying their VIP life and loving all the cuddles they can get, whenever they want.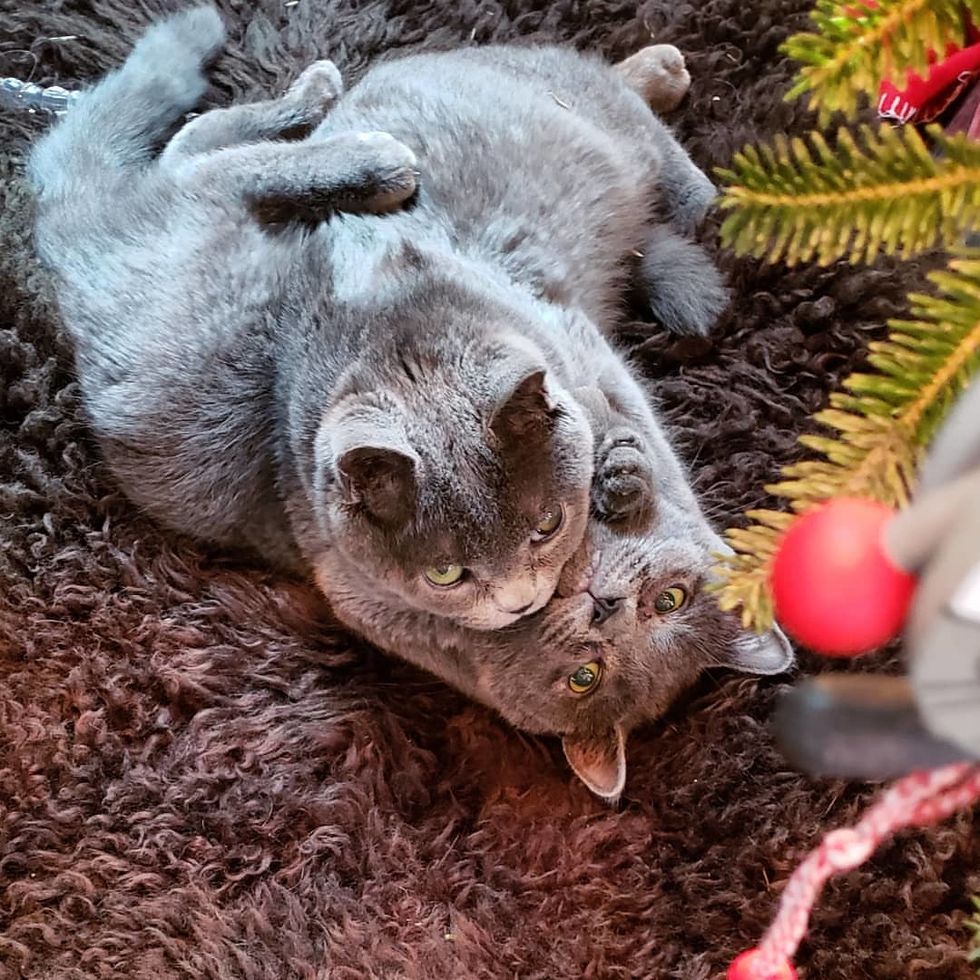 Elaine
Share this story with your friends. Follow Violet and Panda on Instagram.
Related story: Kitten with Special Needs Clings to Foster Dad After He was Saved from Streets in Unbearable Heat