A tiny ginger kitten finds a new mother who has long ears and hops.
"We took [the kitty] in and bottle fed her. She has only been eating on her own a few days.... I was worried about how my bunny would get along with my new kitten. Things are going better than expected," said kitty's human.
"I am trying to let them play together as much as possible while the kitten is still young, hoping to let them bond. Bunny lost her mate and her litter in a few day period this summer so she has been very lonely. Hopefully they will be good for each other."
You are my mama now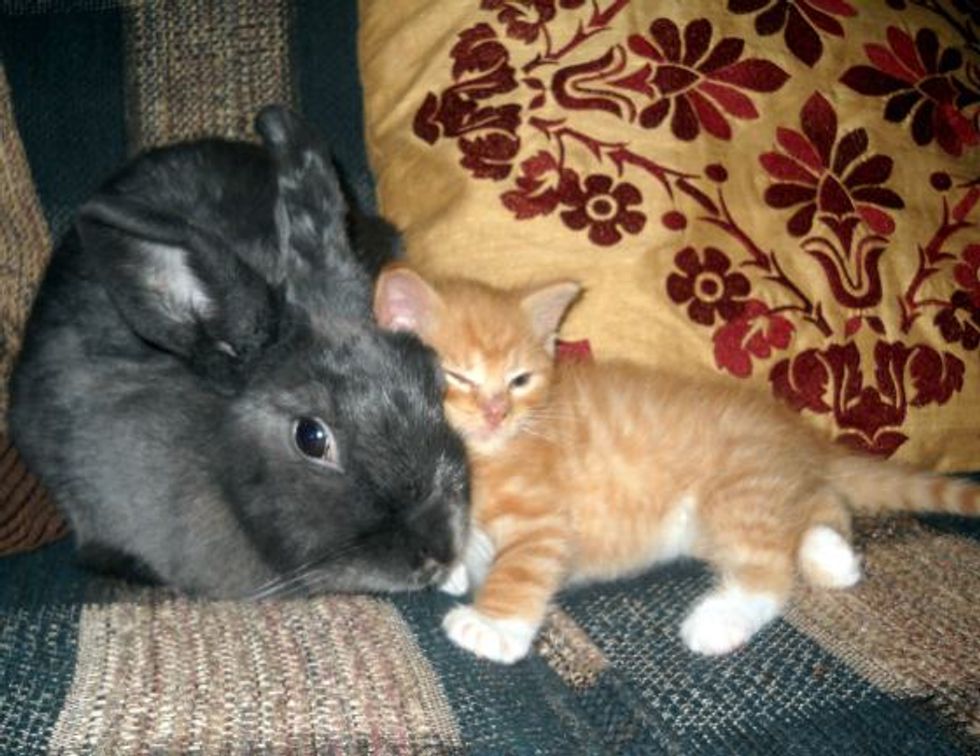 A hug!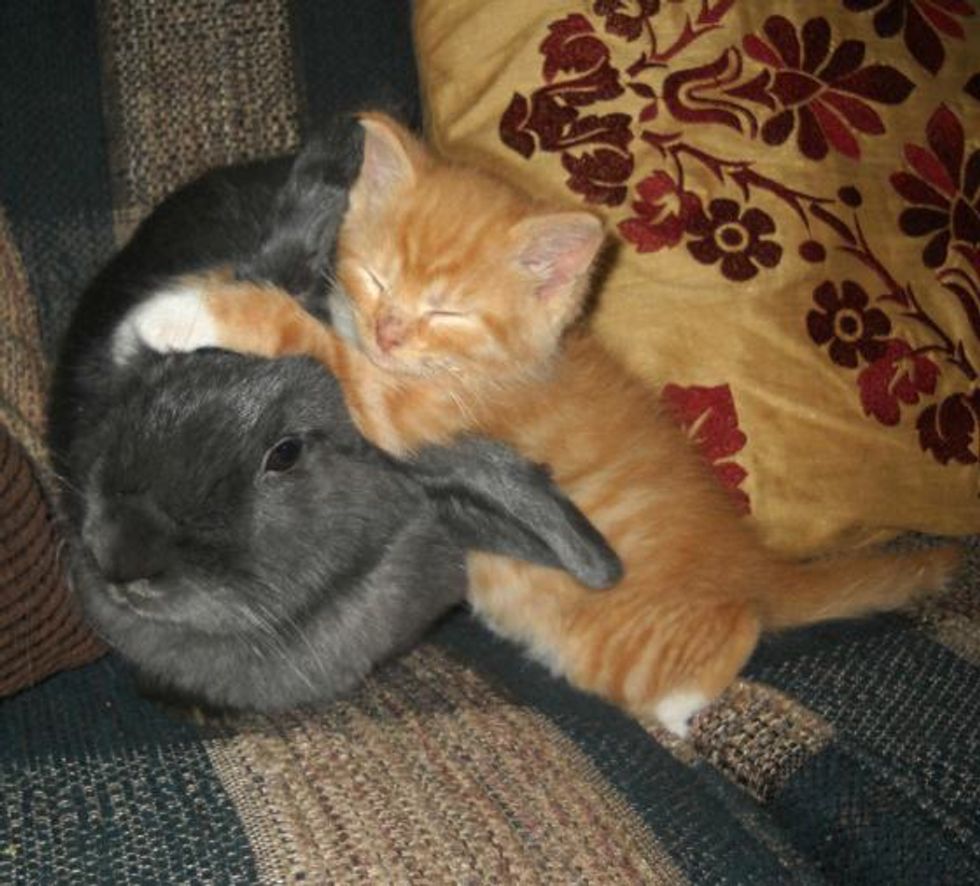 Photos by username101 via reddit.