Meet Mars. She was just 2-3 weeks old when they took her home. See how much she's grown!
Meet Mars. First day home. She was about 2-3 weeks old.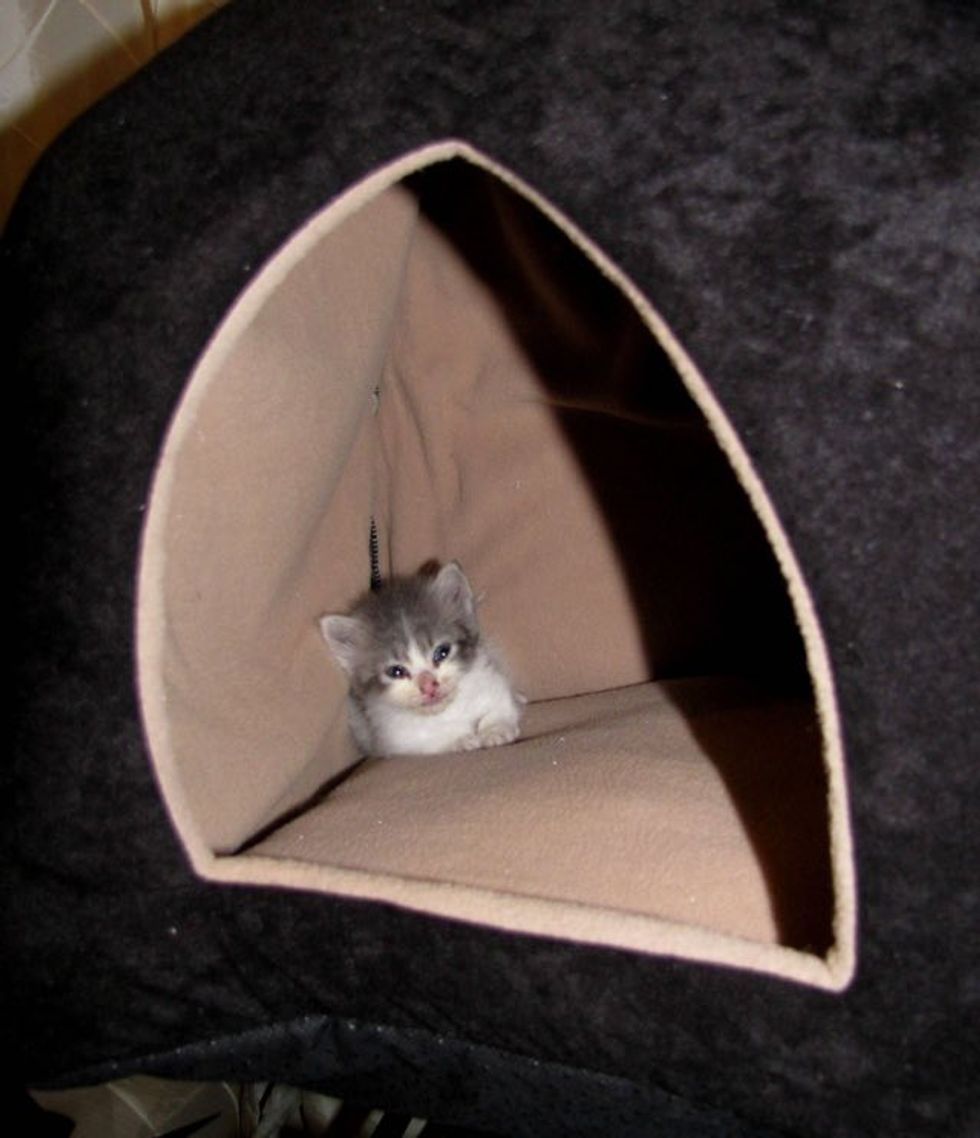 Ready to get cleaned up!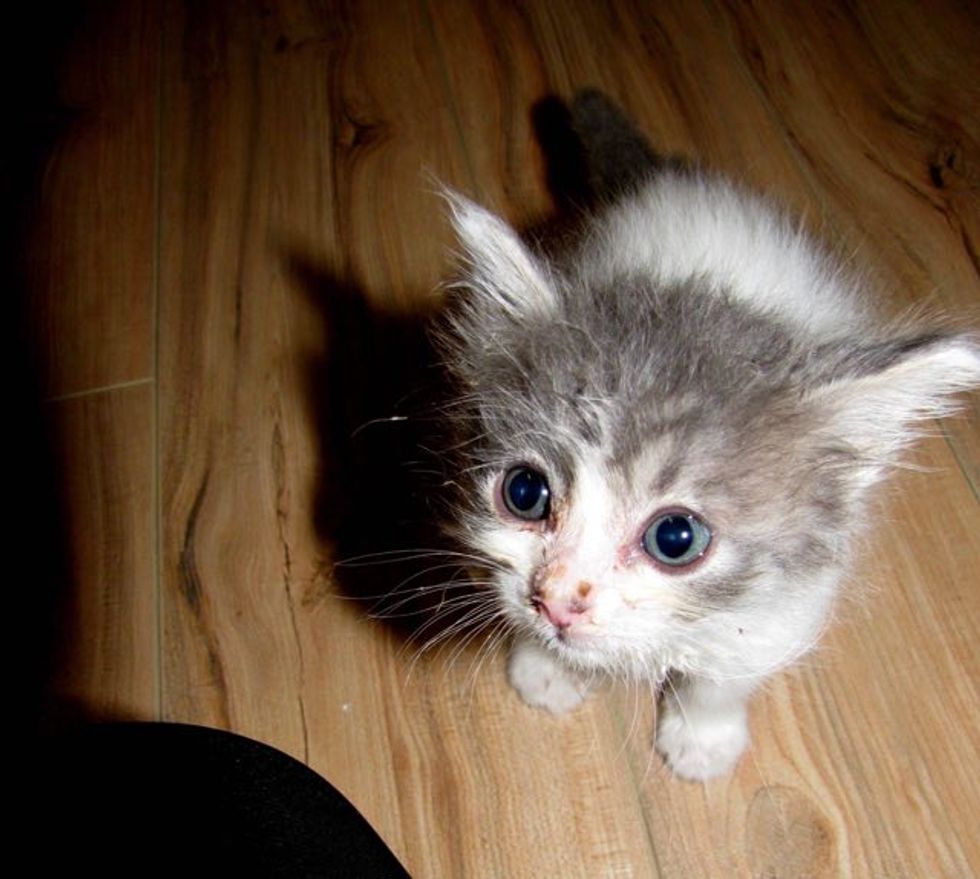 She loves her human.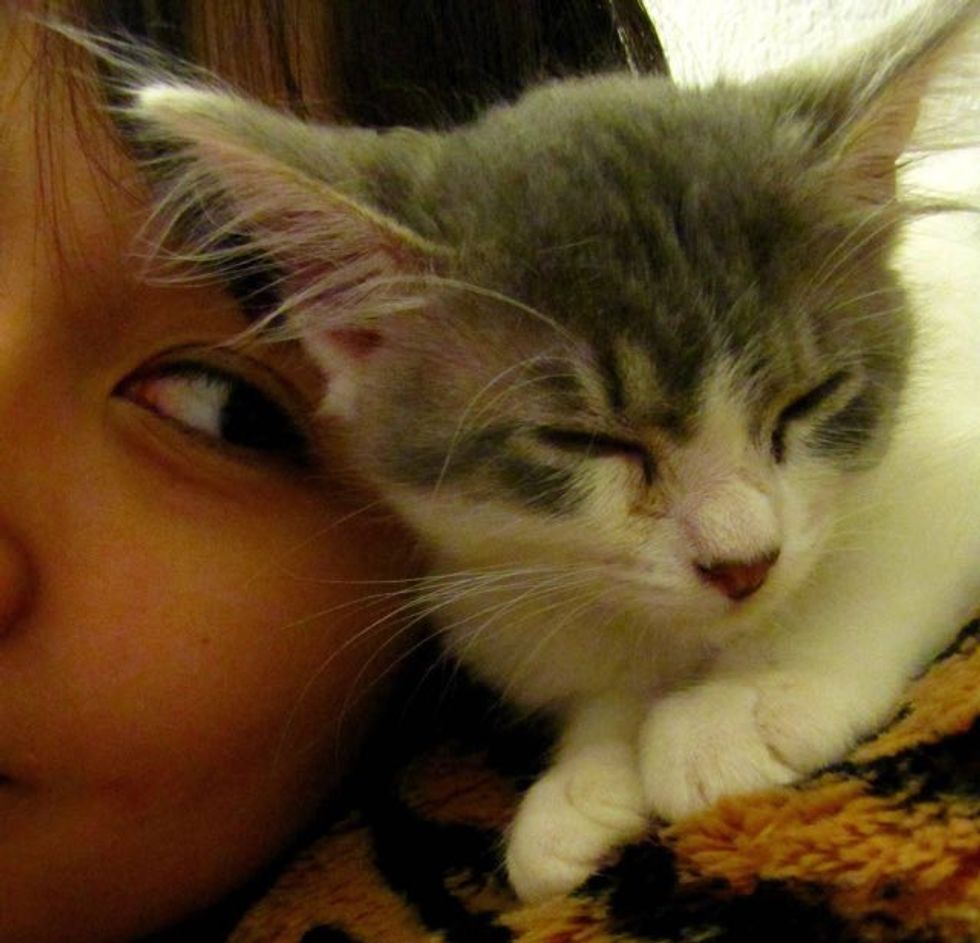 She got bigger and fluffier.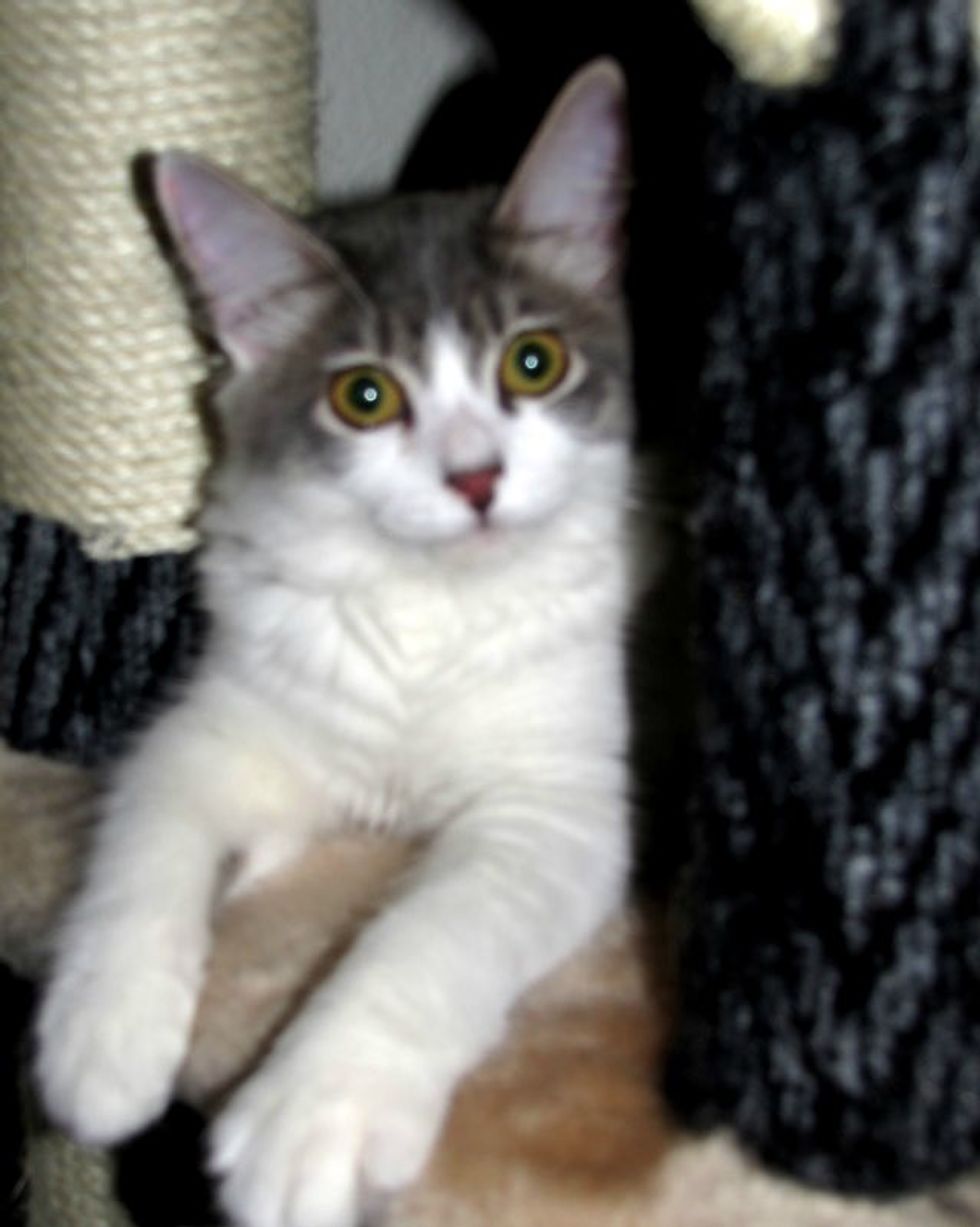 "Are you sure you have to leave?"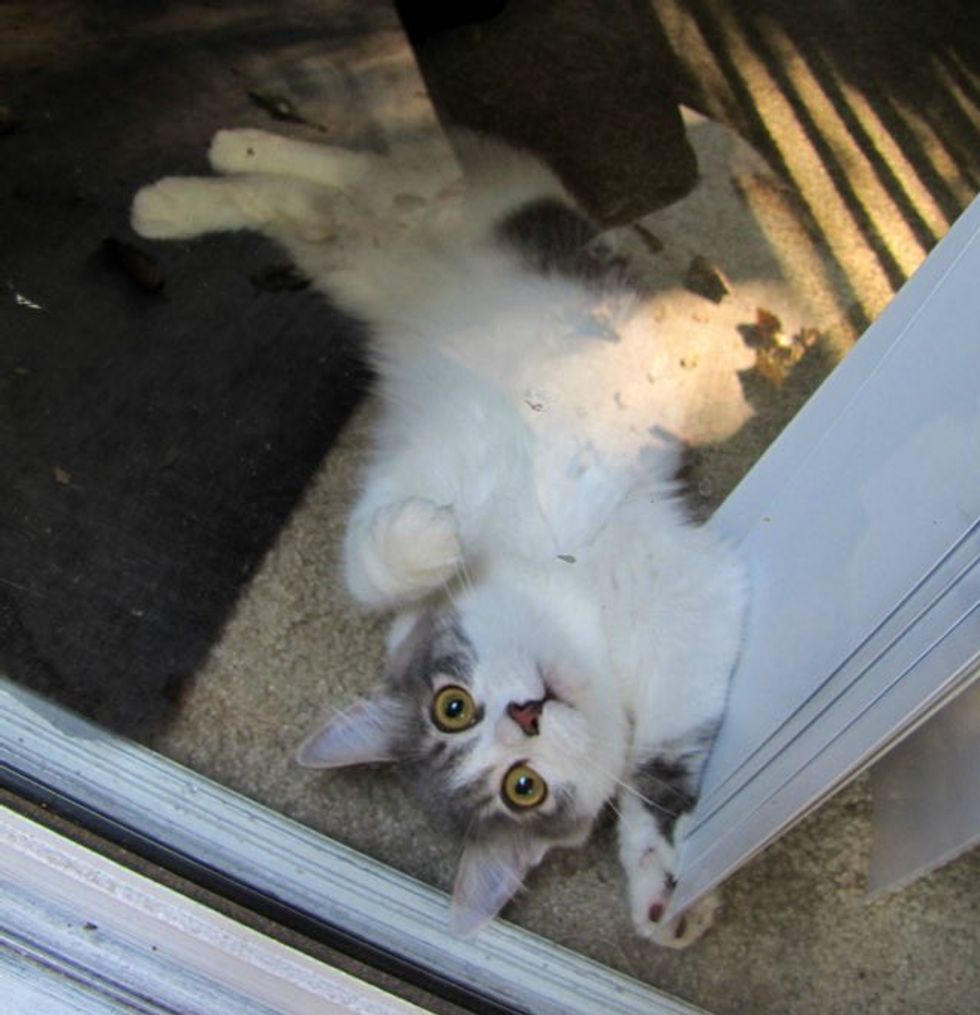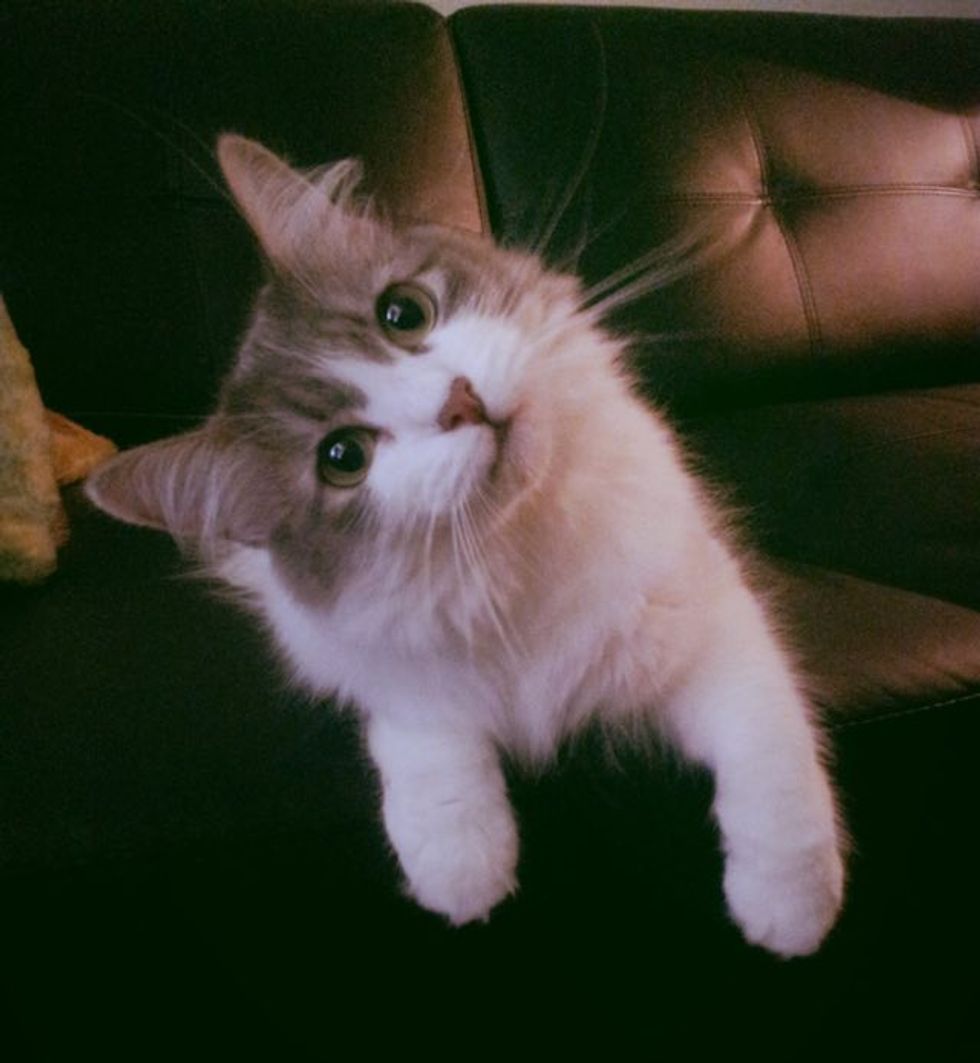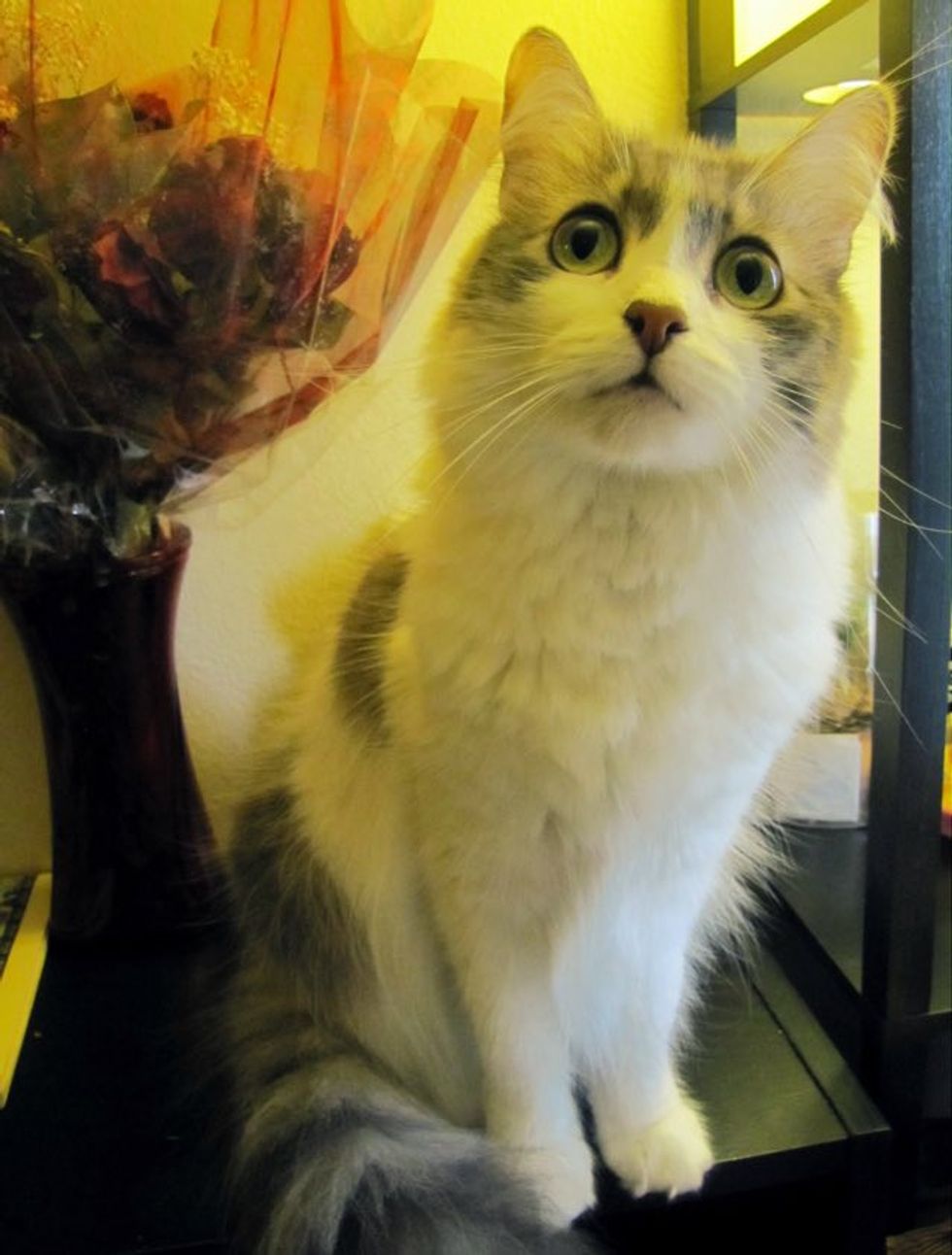 Then and now. What a difference!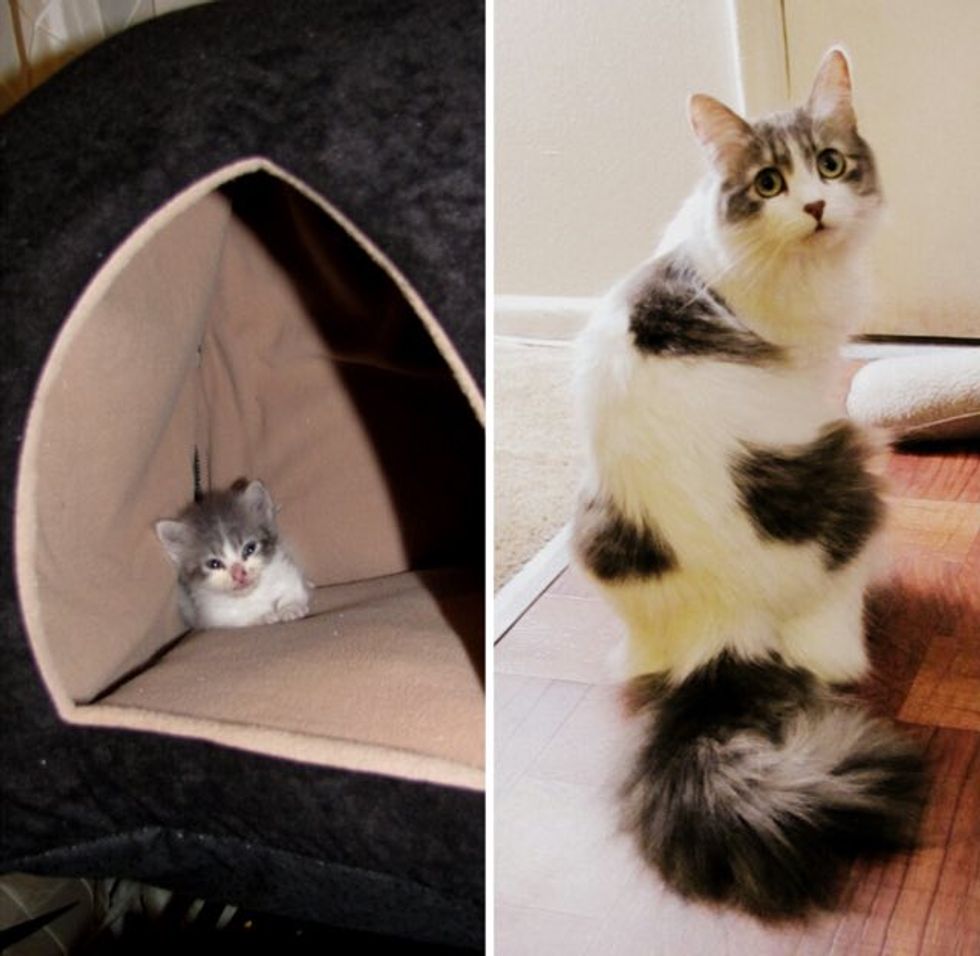 Photos via imgur.