Bub the adorable toothless cat just spent a day at Buzzfeed's office. She got her own chair, desk and even led a meeting. [Bub's adoption story]
Bub is sitting at her desk, wondering what to do...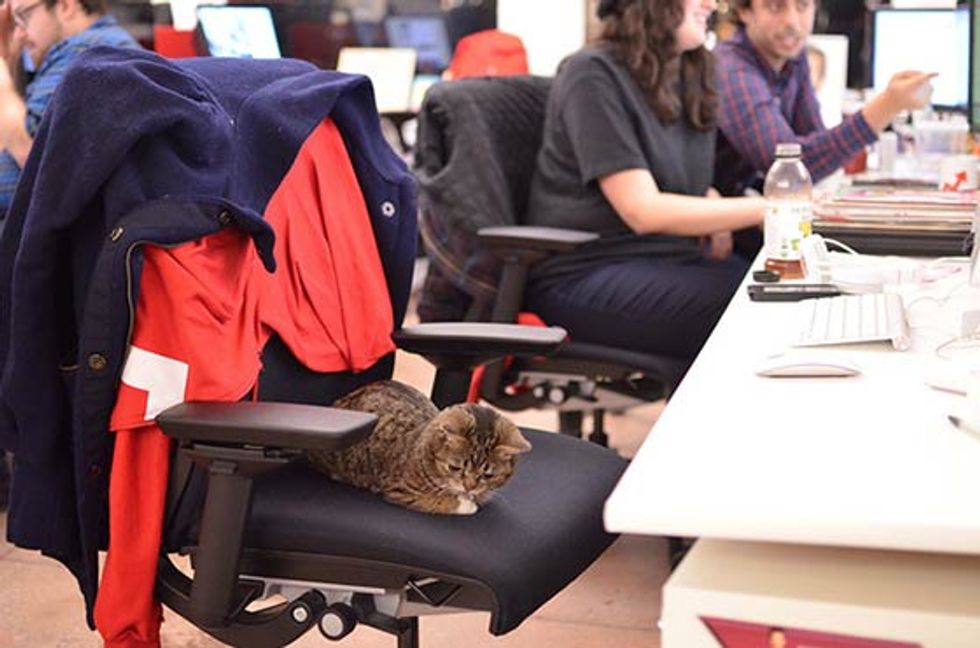 "Who even is this guy?"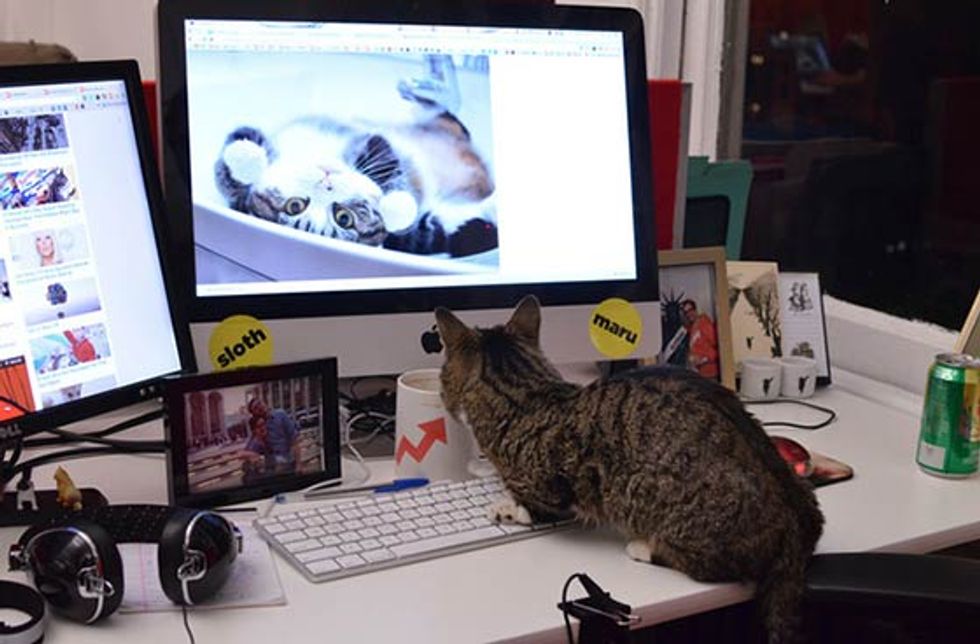 Bub got an important phone call... "Hello, this is Bub!"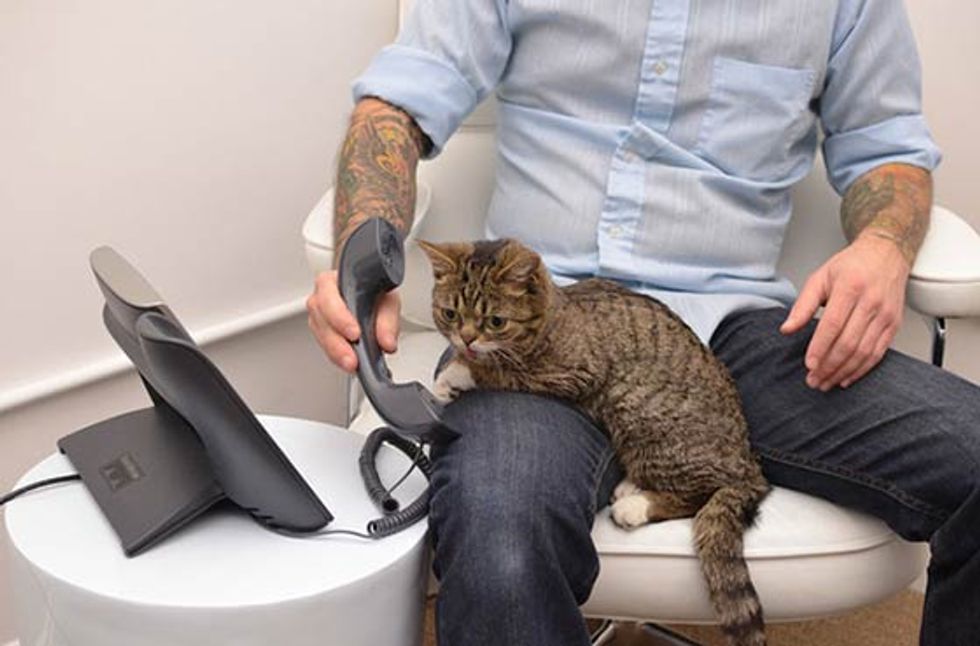 "You want me in a meeting? I'll be right there!"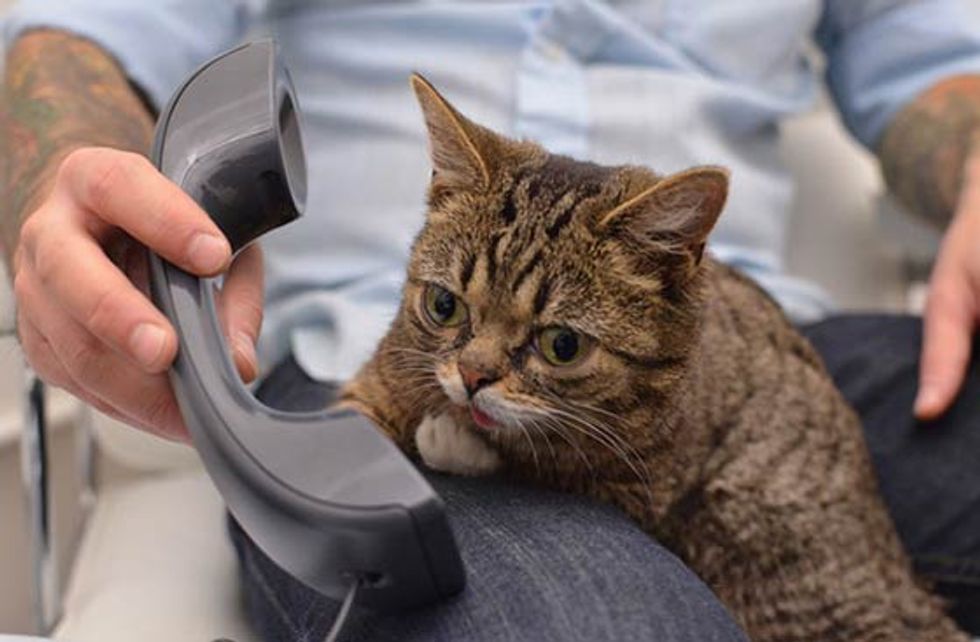 They are pitching an idea to Bub, hoping she could give some pointers.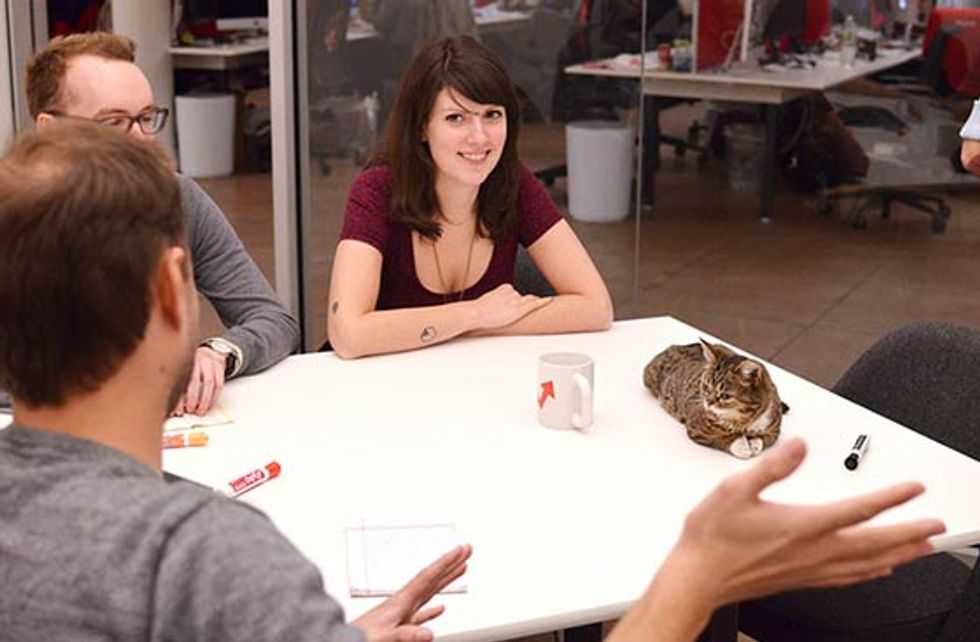 Bub fixes the list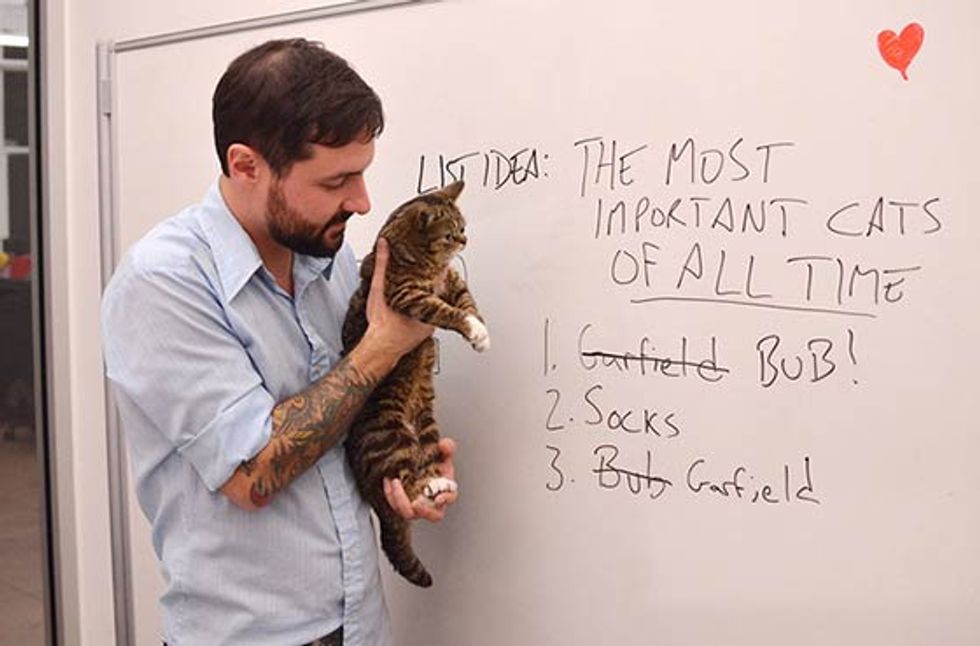 "There I fixed it!"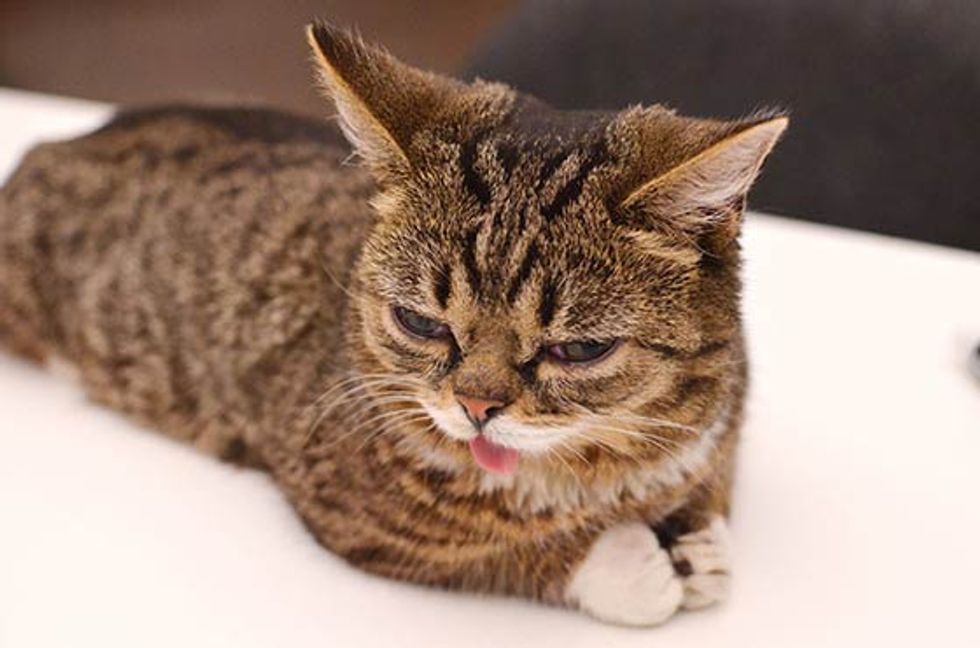 Bub just saved Buzzfeed!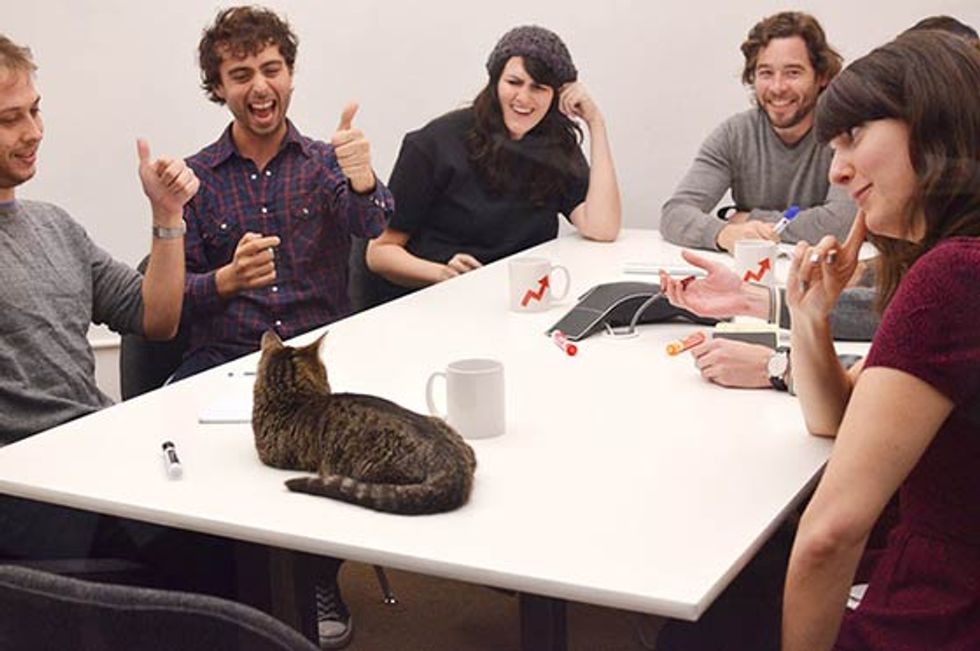 Bub goes back to work!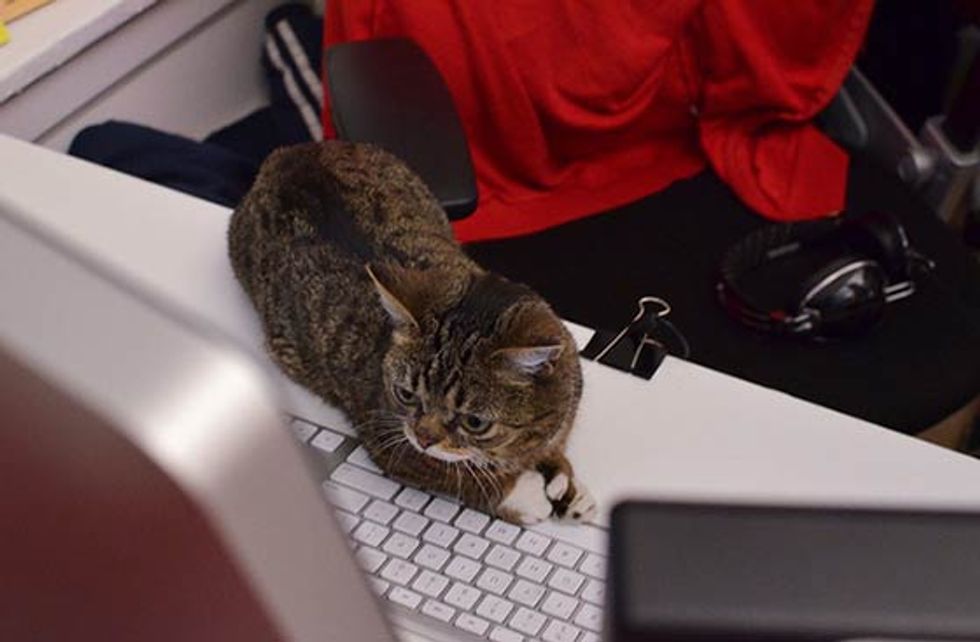 "What do you want? I'm doing office."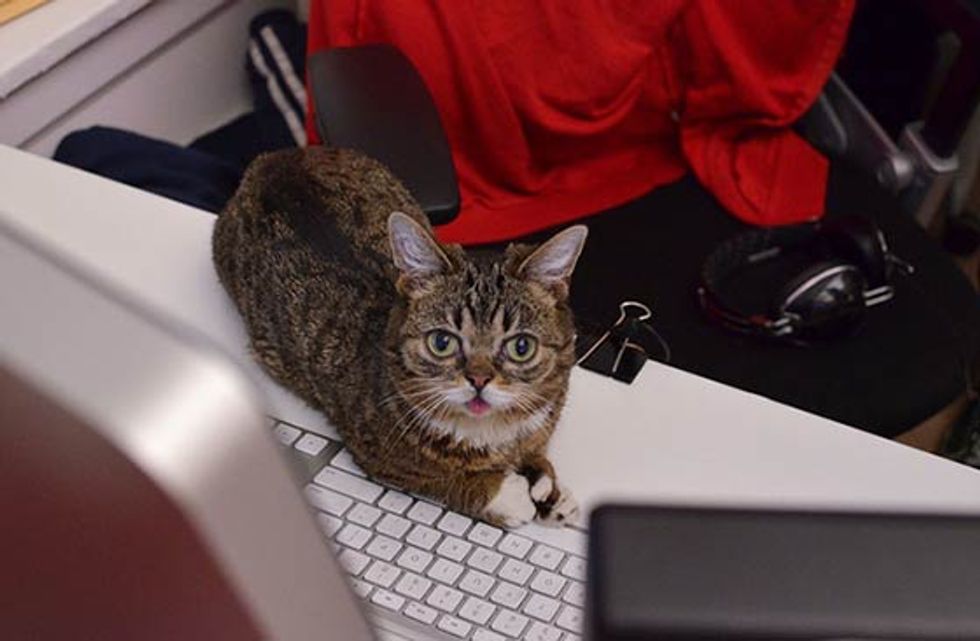 "It's a phone call for you, Bub. The boss wants to see you."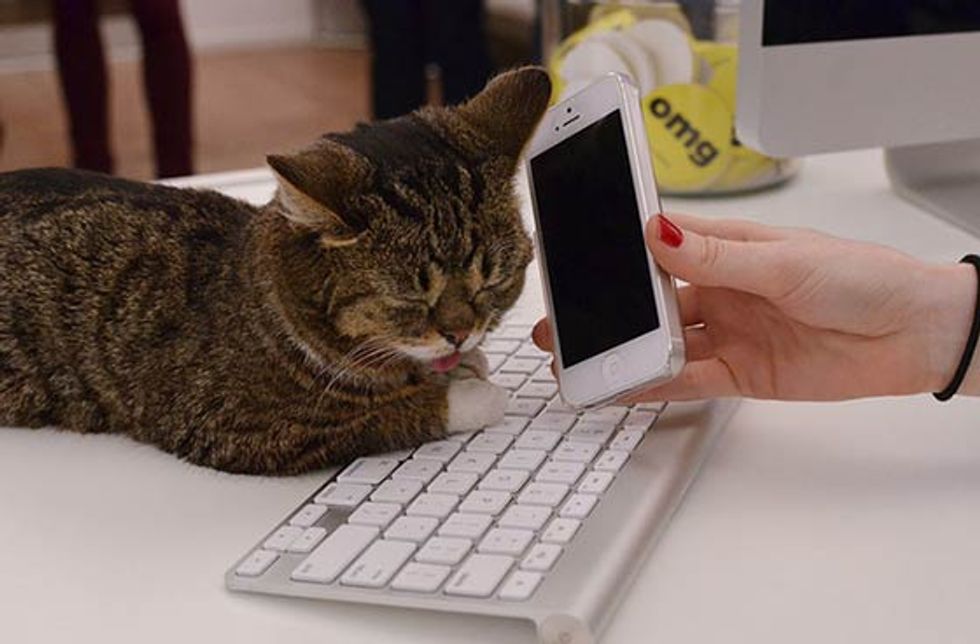 "Bub, you're the best employee we've ever had. We're giving you a promotion, but that's not enough... We've decided to rename the Sloth Conference Room in your honor."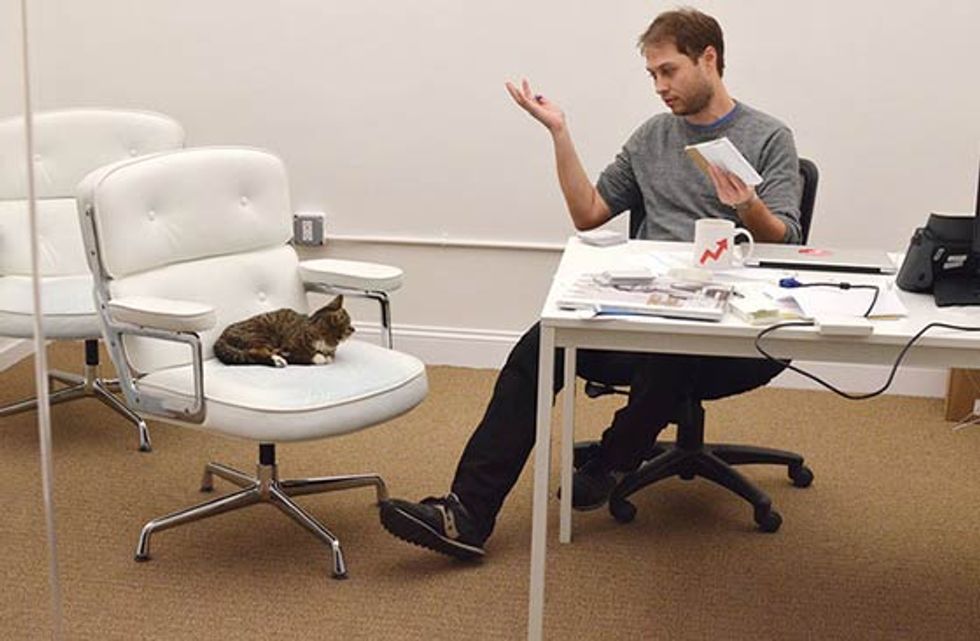 "OMG it's purrfect!"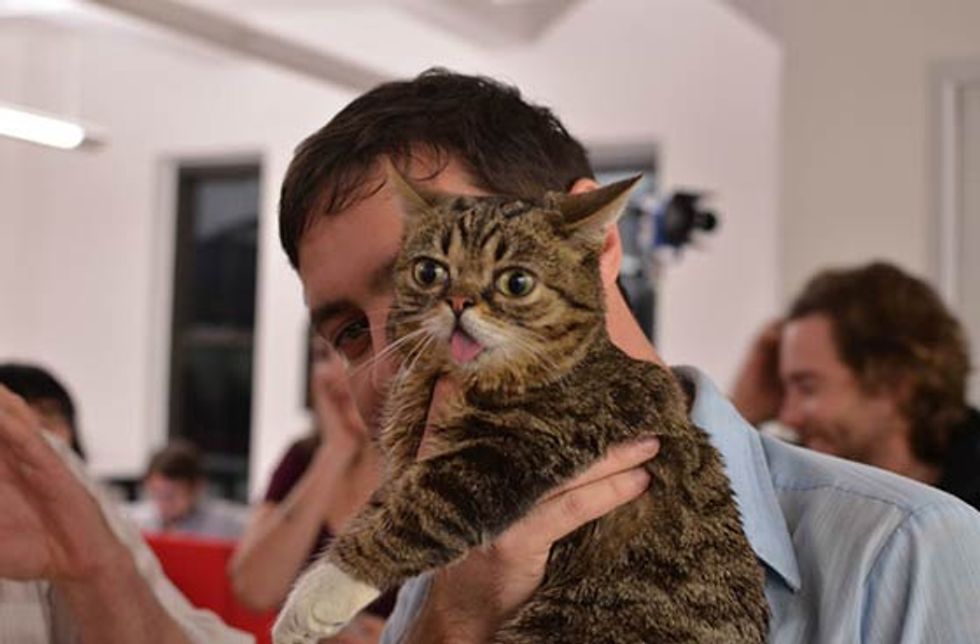 The Lil Bub Conference Room, est. November 19, 2012.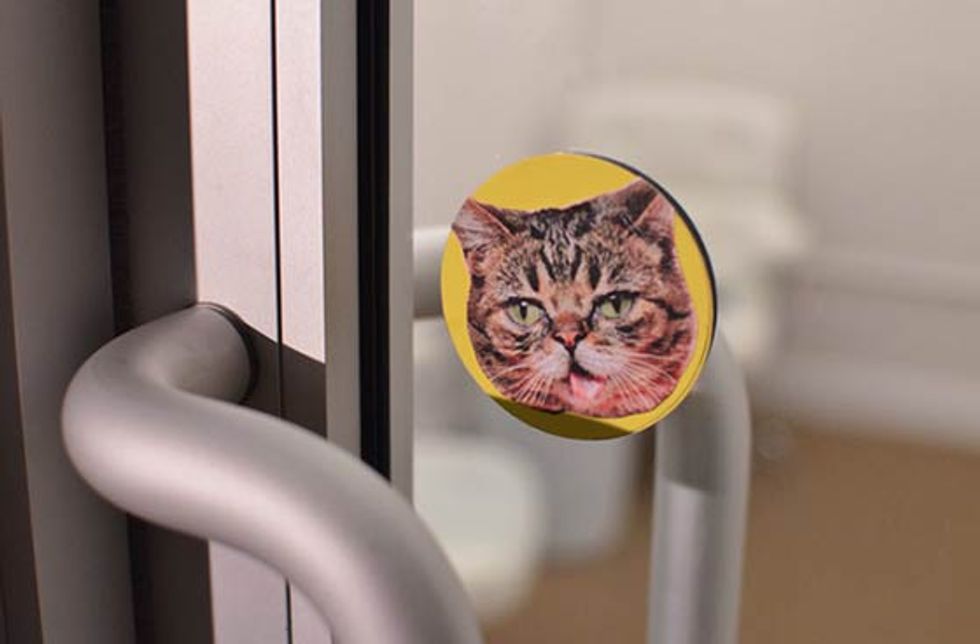 It's the end of the day. Bub says good-bye to everyone from Buzzfeed.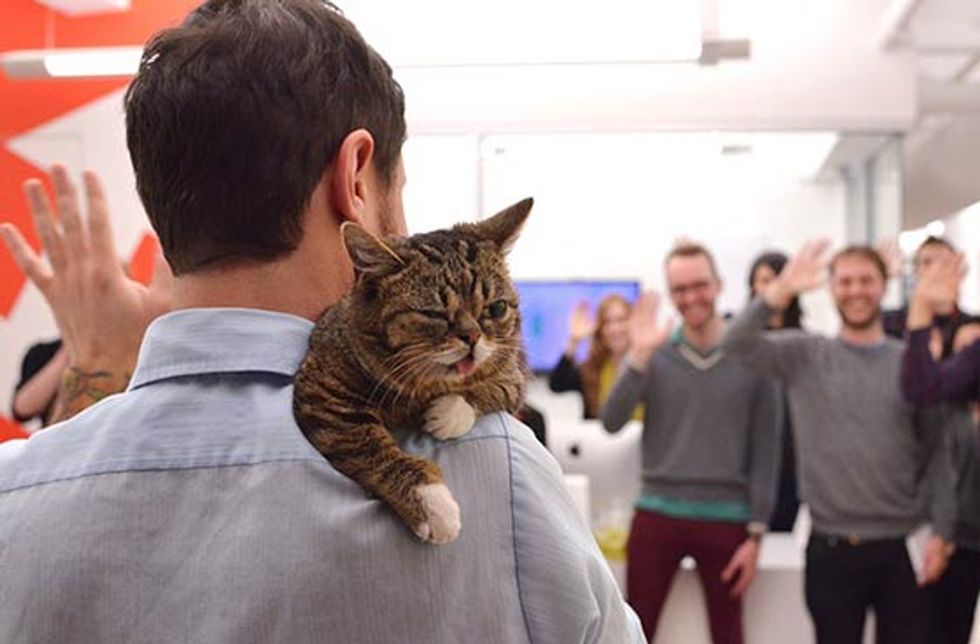 Source: Buzzfeed (more pictures)