A couple saved a tiny kitten, Luna, from a rescue group that couldn't keep her so she could get a chance for a better life.
Luna's first attempt at eating from a dish. It got a bit messy but she was learning fast.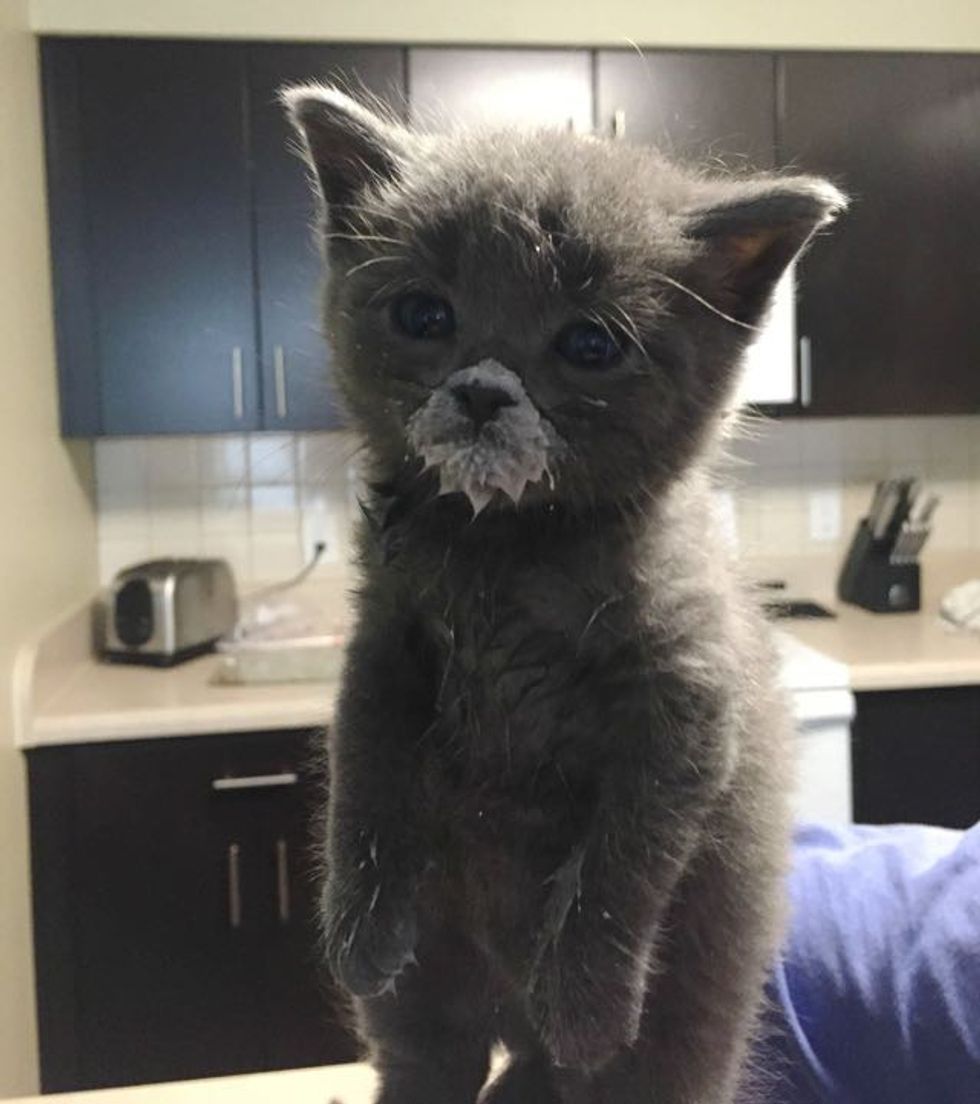 reddit
Luna was just a few weeks old when they took her in.
"She was turned in to a wildlife rescue by law enforcement and they have no idea of her past," the foster mom wrote via reddit. "We are fostering her because they were not allowed to keep her due to being a wildlife rescue and had to get rid of her ASAP because they had baby raccoons there who had potential ringworm."
When the couple learned about the kitten's plight, they stepped up to help.
Day 1, Luna fell asleep in her human's lap.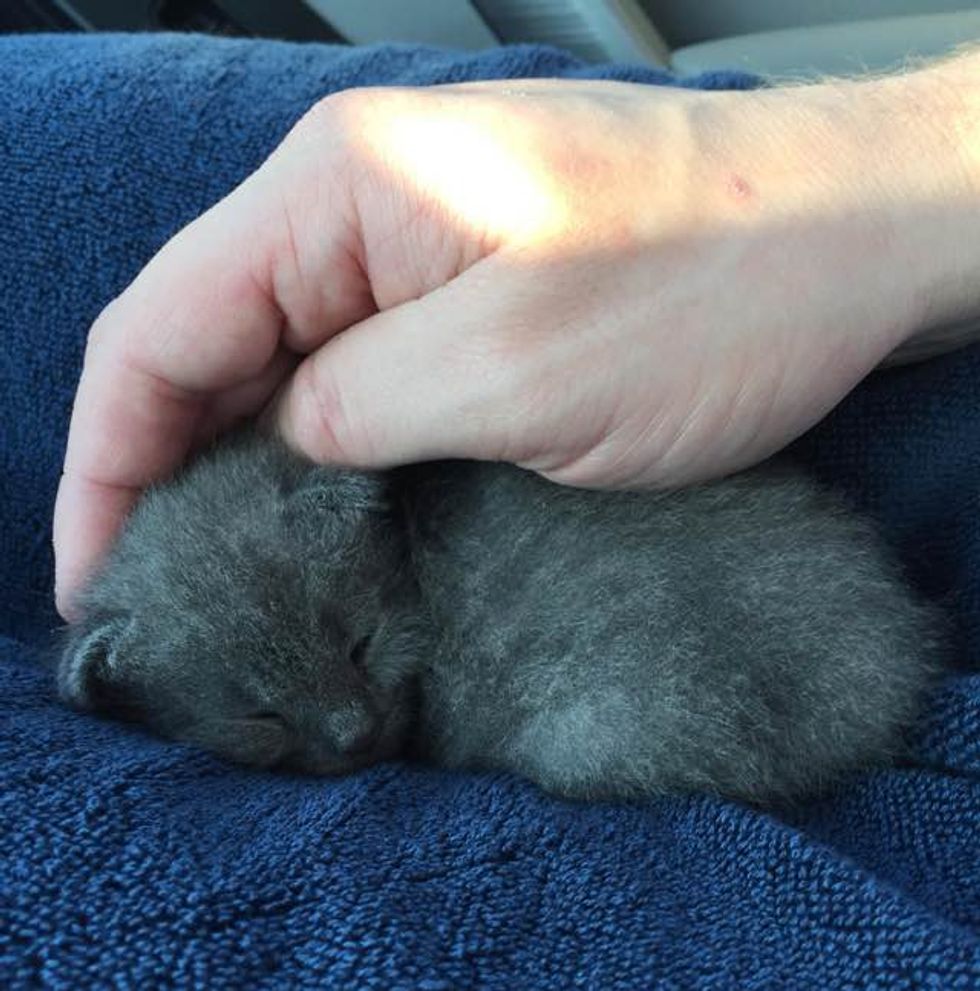 reddit
Day 2: her eyes appeared brighter.
Cuddling with her foster mom made Luna a very happy kitty!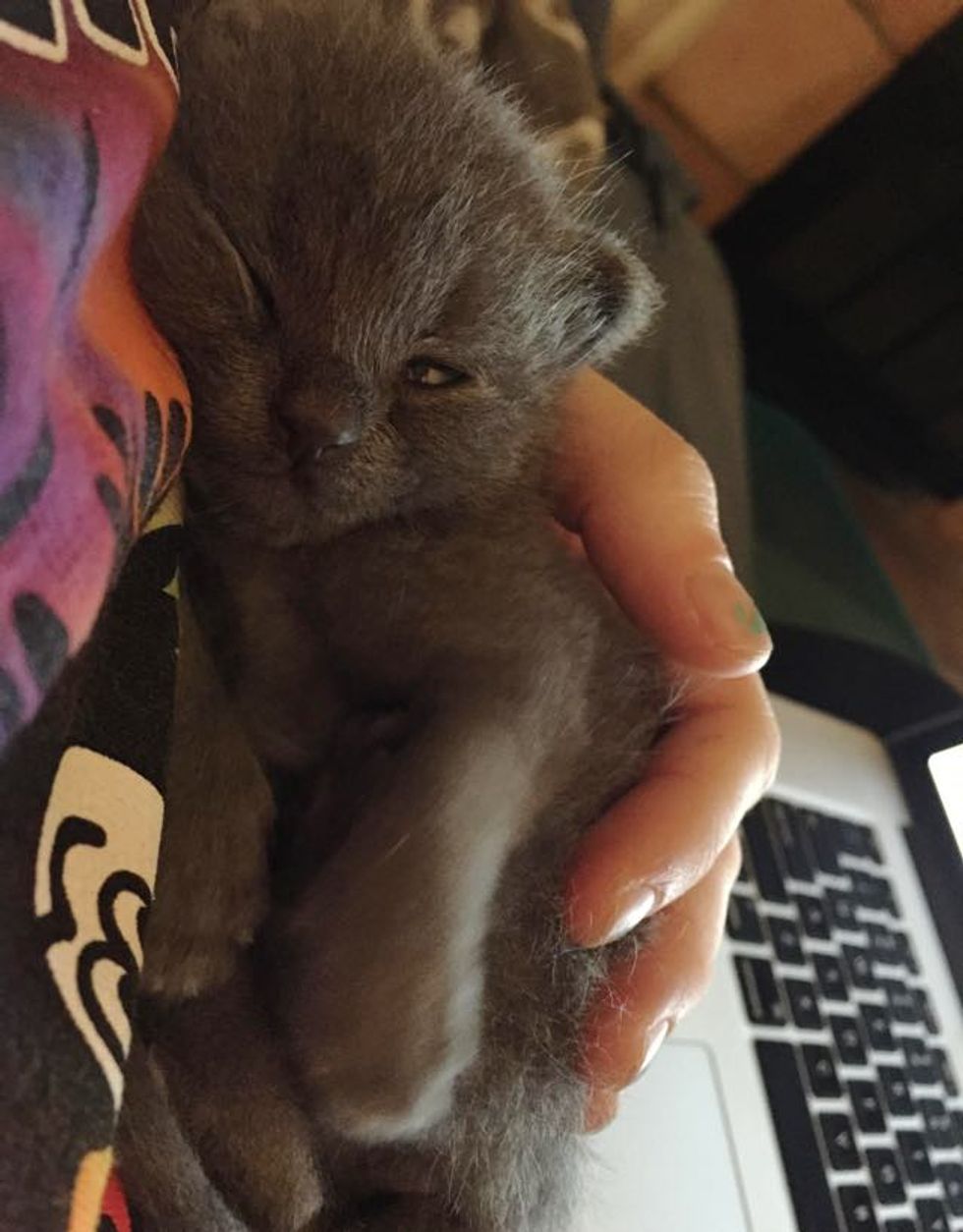 reddit
When she's not cuddling with her humans, she's snuggling in her warm blankets.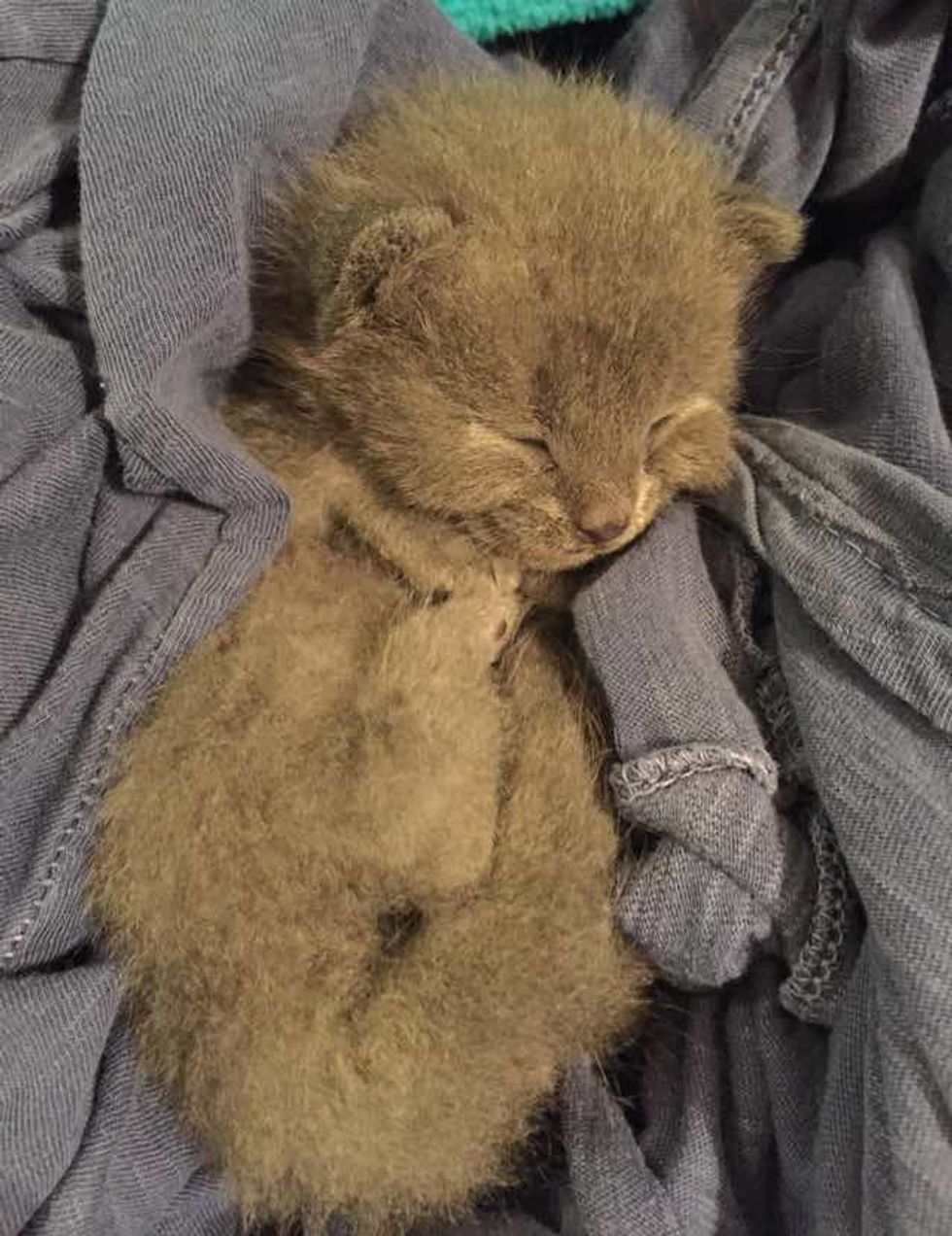 reddit
On day 3, they put a bottle filled with warm water inside a sock to keep her warm while she was napping in her nesting box.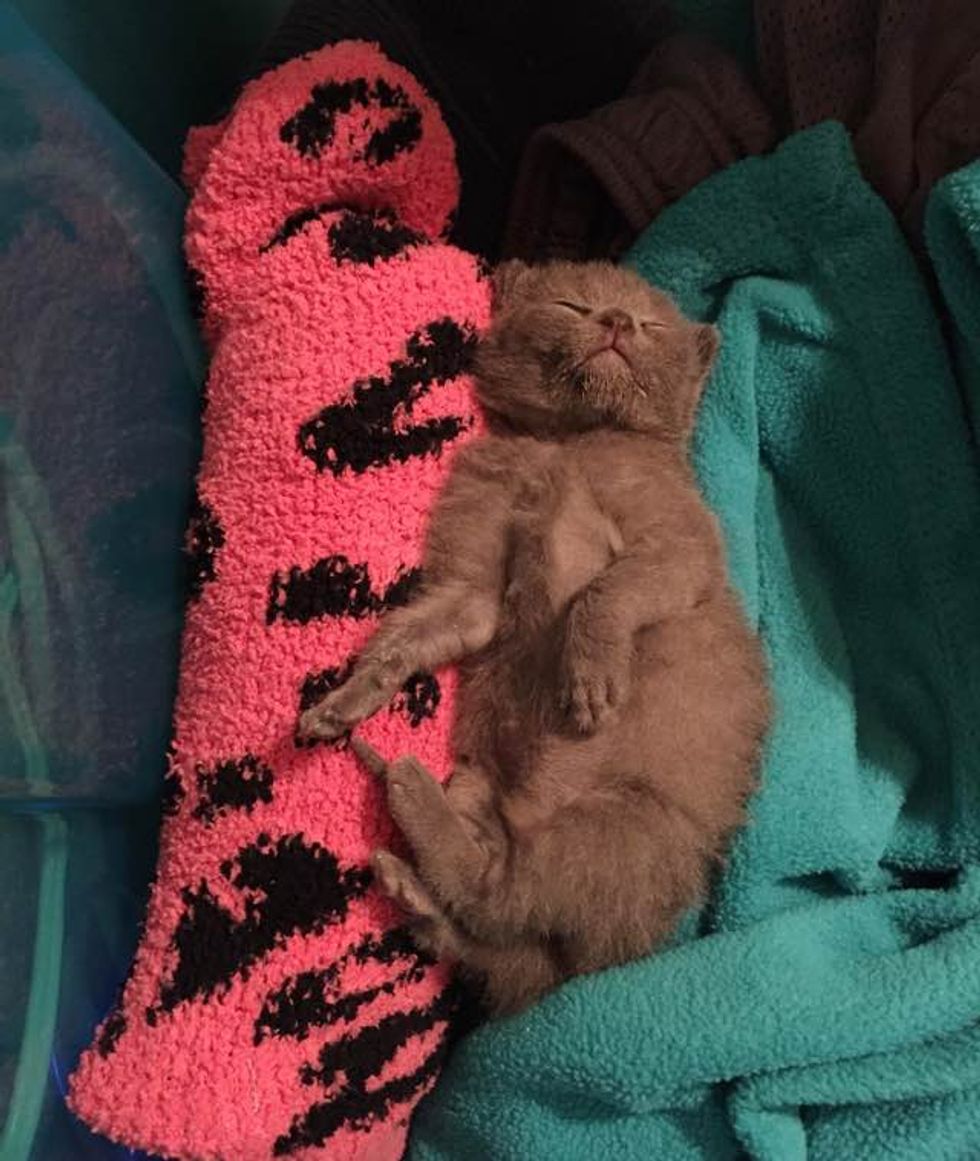 reddit
Luna learning to walk and explore!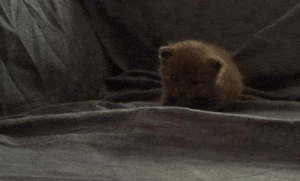 reddit
"She was an orphan so had KMR for the first few weeks, this picture was KMR mixed with canned food.
"We used a spoon to entice her but at first we even had to physically open her mouth to put food in. Now she goes for it all on her own!" the foster mom added.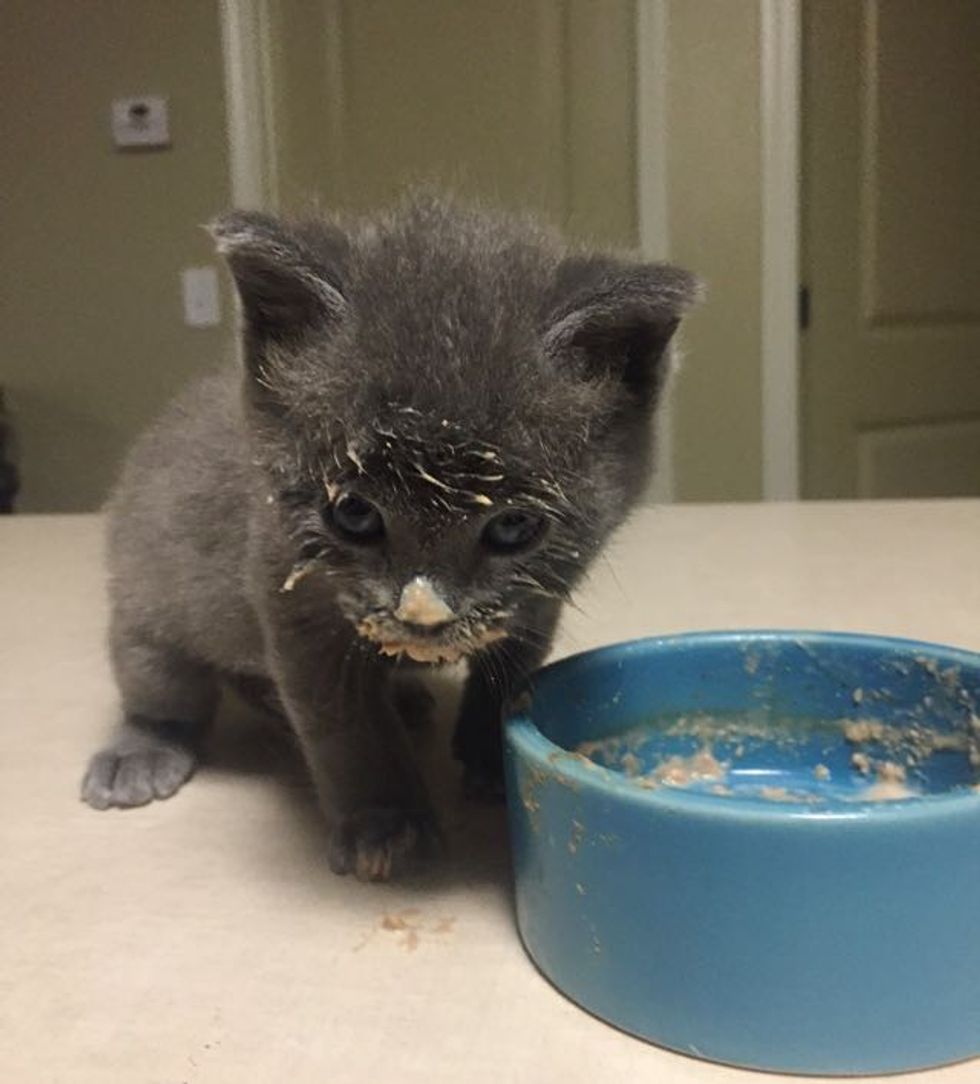 reddit
Feisty little nibbler.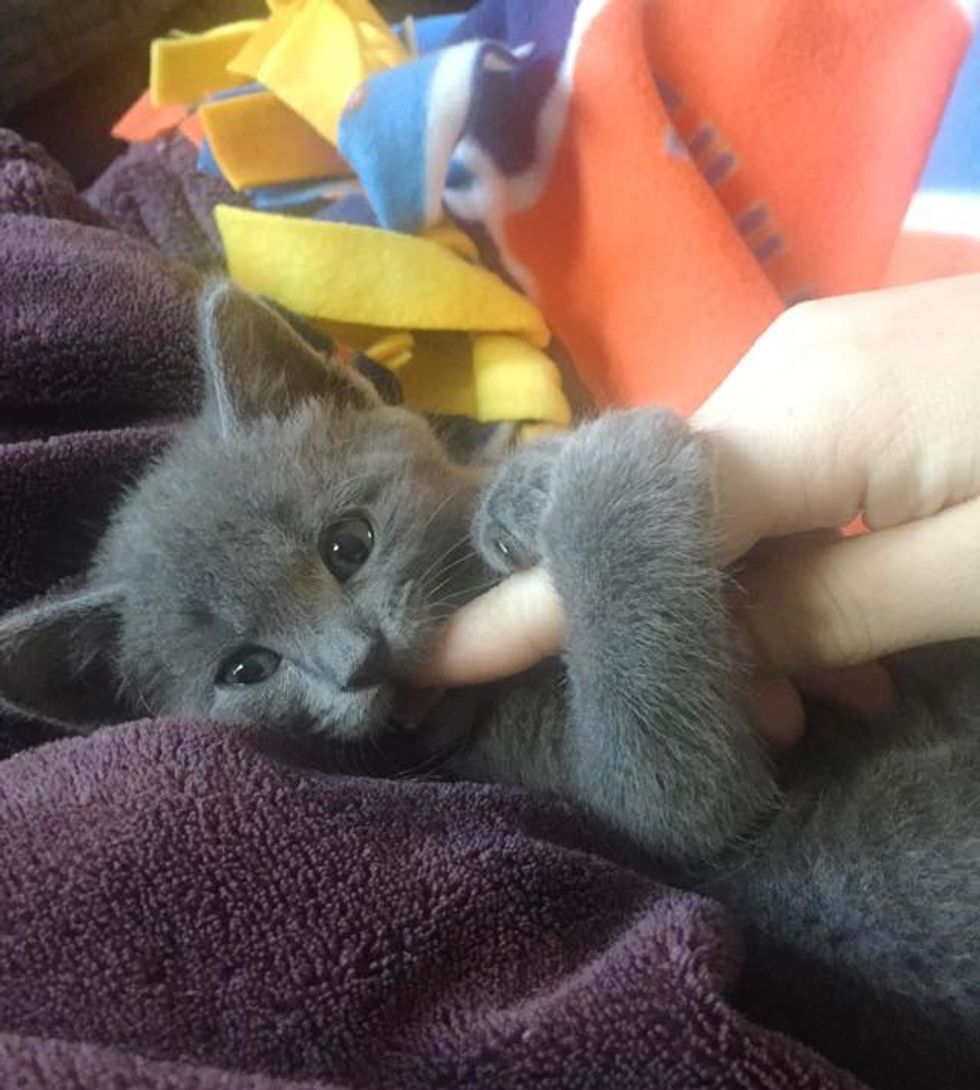 reddit
Update:
Sweet little Luna has found her forever loving home!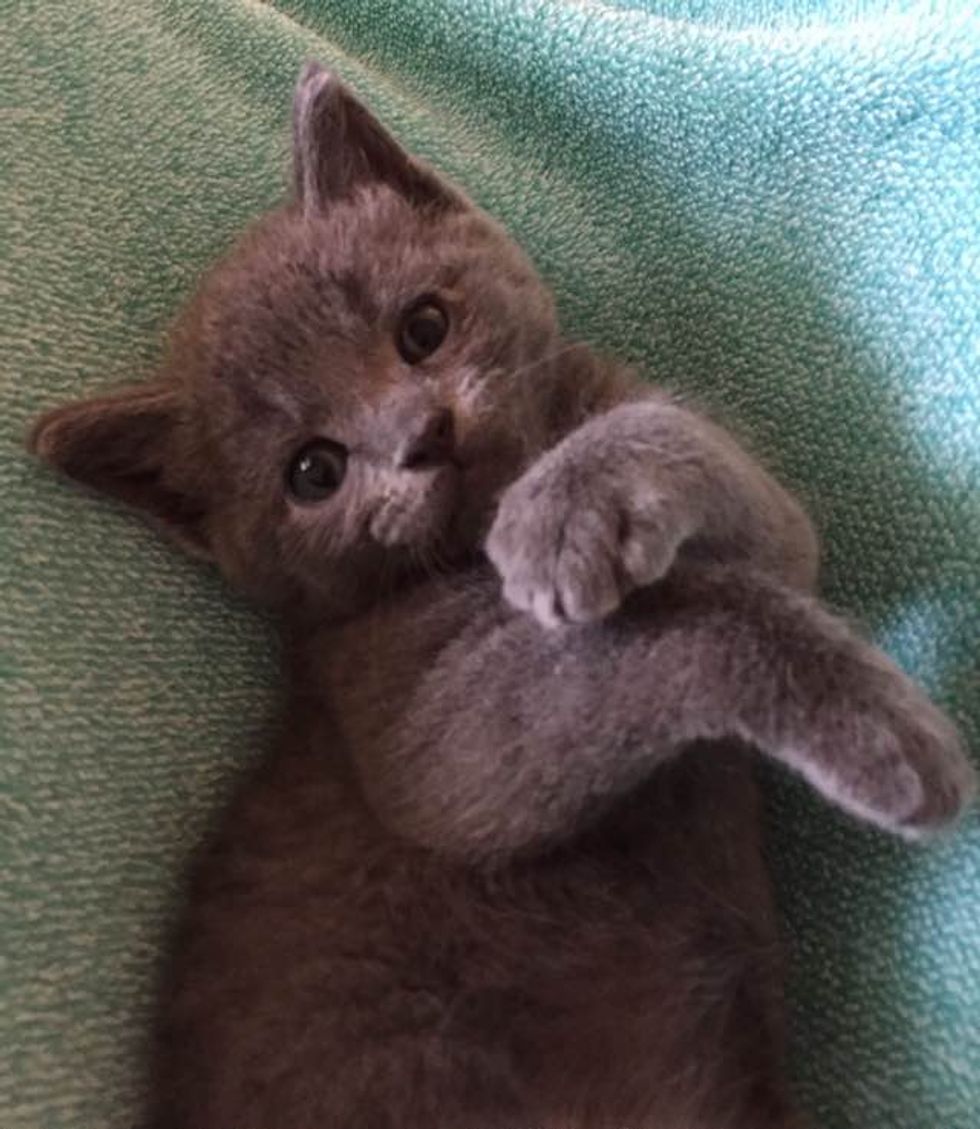 reddit
Share this story with your friends. (More info: reddit)
Related story: Tiny Kitten Orphaned at 1 Day Old Wouldn't Let Go of His New Mom