This kind man found a tiny kitten who needed a lot of motherly love. He took her home and became her new 'mom'!
He shared this photo with his son after he found the kitten, telling him that this little buddy is now part of their family. "My dad found a kitten. She's been taken to the vet and bottle fed," the son wrote via reddit. "We're very much used to taking care of animals."
At the vet, the kitten snuggled into his shirt while waiting for the vet.
She was found as an orphan, meowing for her mom, but now has a forever human to snuggle with and a place to call home.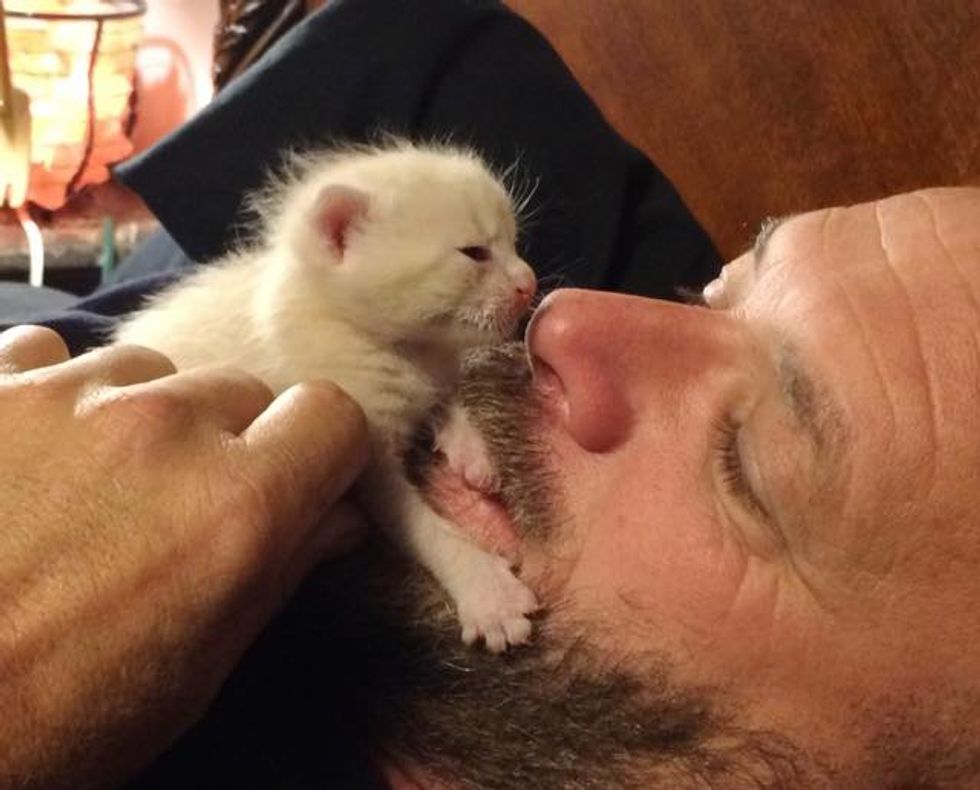 Share this cute story!