A man discovered a bulge of fluff sticking out from the car wheel well. He was surprised by what he found.
A cat somehow managed to break open the plastic covering of the wheel well and tuck himself inside except for that small bunch of fur that gave away his hiding place.
"The kitty was not vocal when I found him. He wouldn't even move," reddit user Bartman383 told Love Meow.
"When walking out of my garage to go play with my kids I noticed there was something clearly wrong with my wheel well. It's not supposed to have that bulgy furry thing there."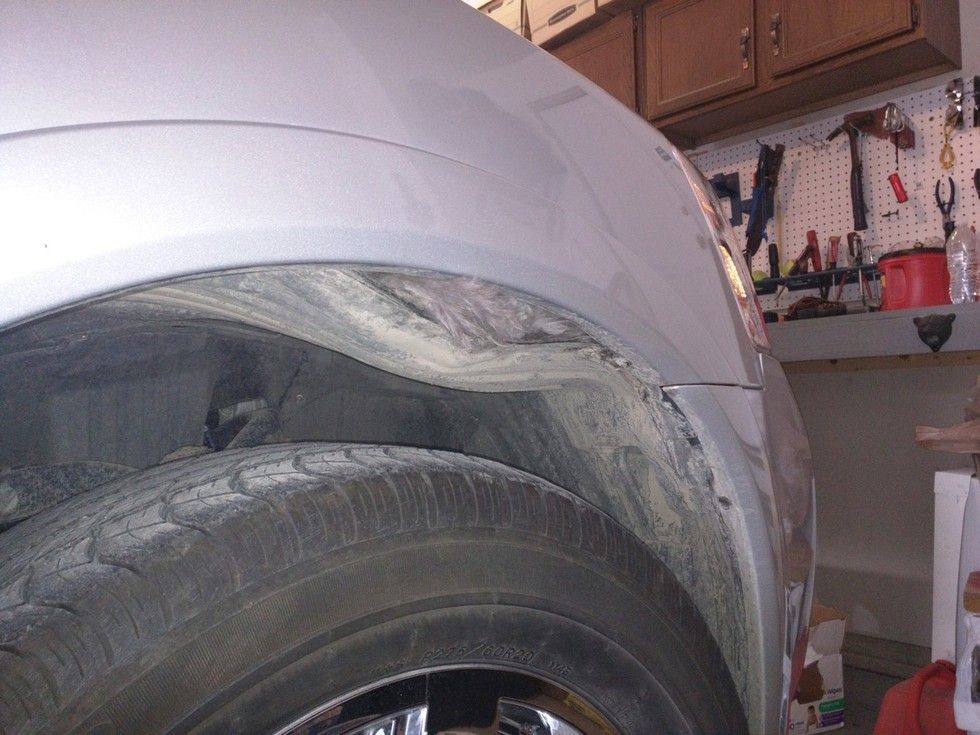 Courtesy of Bartman383
Upon closer inspection, he saw a tiny face inside his car.
"Trying to coax it out with some tuna. He wasn't having any of it. Frankly I don't know how he got into where he was."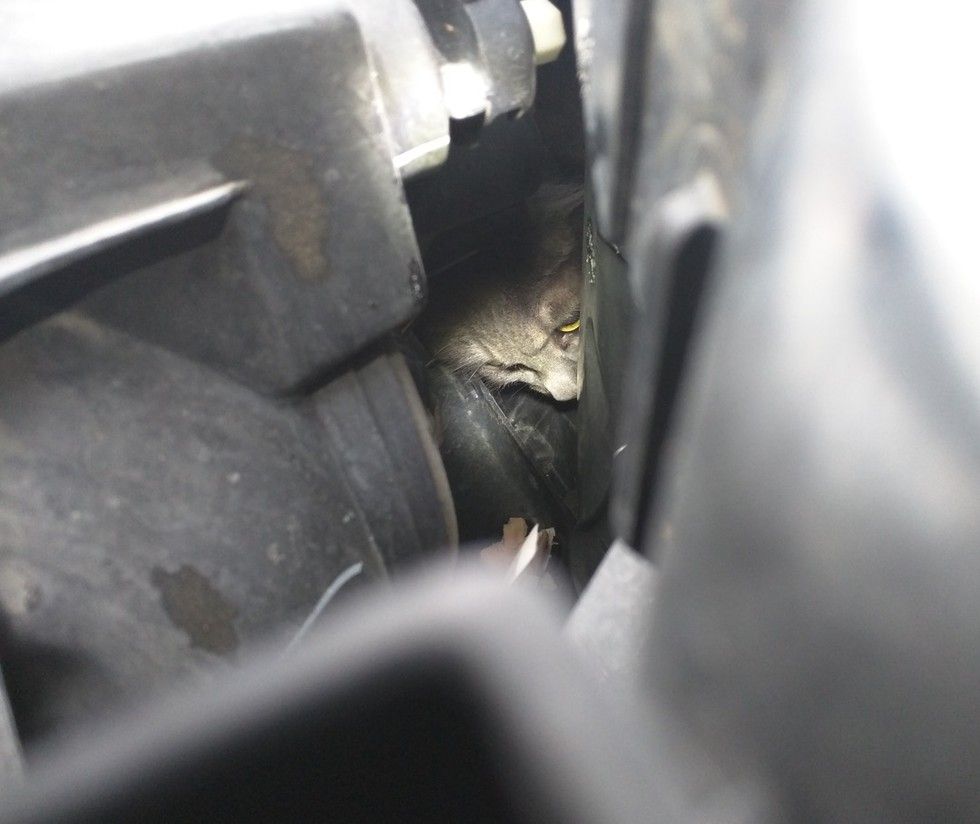 Courtesy of Bartman383
After a couple of attempts, he got the majestic little kitty out!
"I ended up taking a few more screws out from the under side of the fender and just enlarged the hole he already made and slowly pulled him out."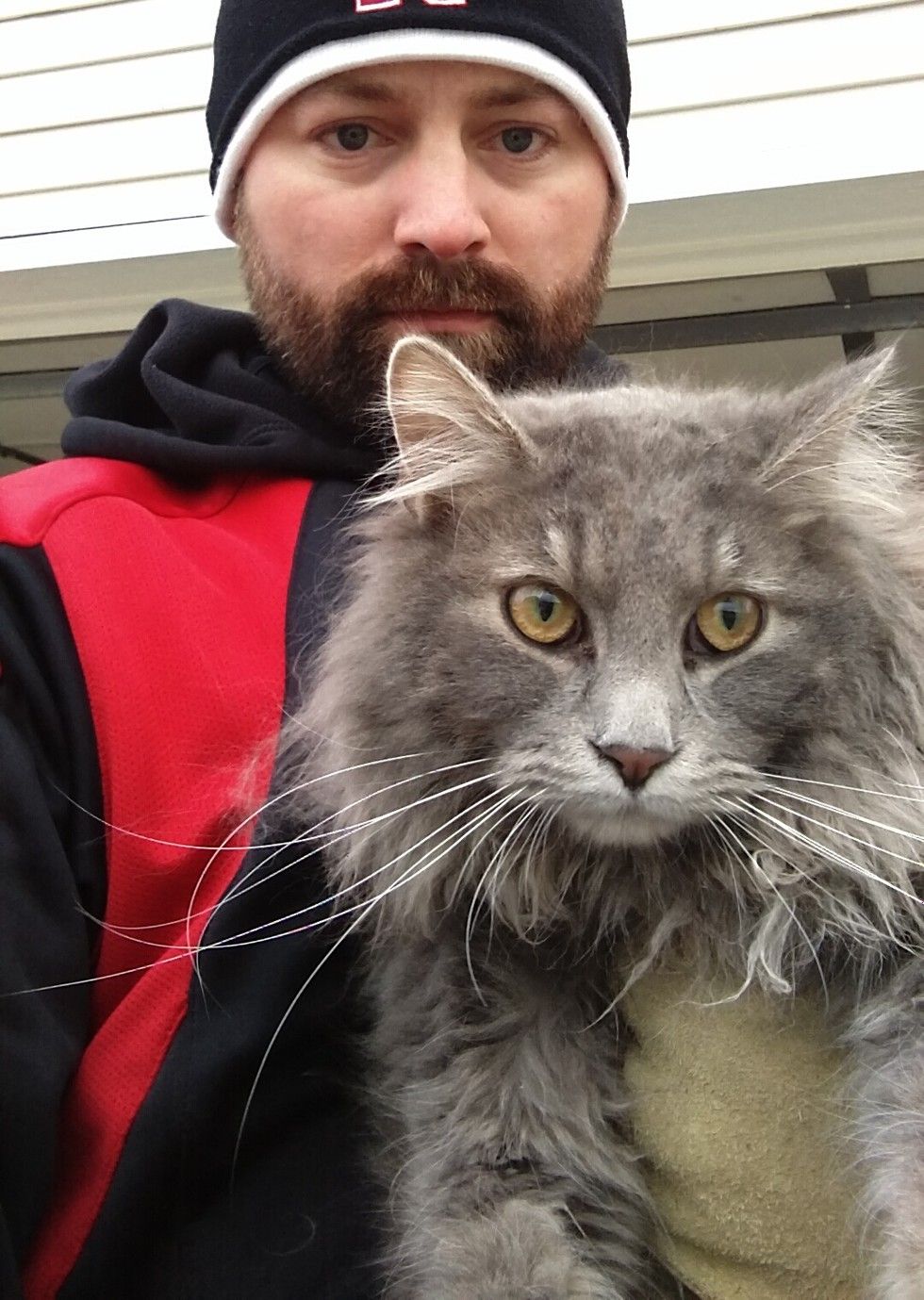 Courtesy of Bartman383
"He was pretty scared still, so I got some blankets, water and borrowed some cat food from a neighbor."

In case the cat belonged to anyone, he tried to contact people around the neighborhood and even called an oil change shop he visited the day before.
"The only place I drove my car yesterday was to get the oil changed. I actually called the shop first to see if they had a resident cat that went missing."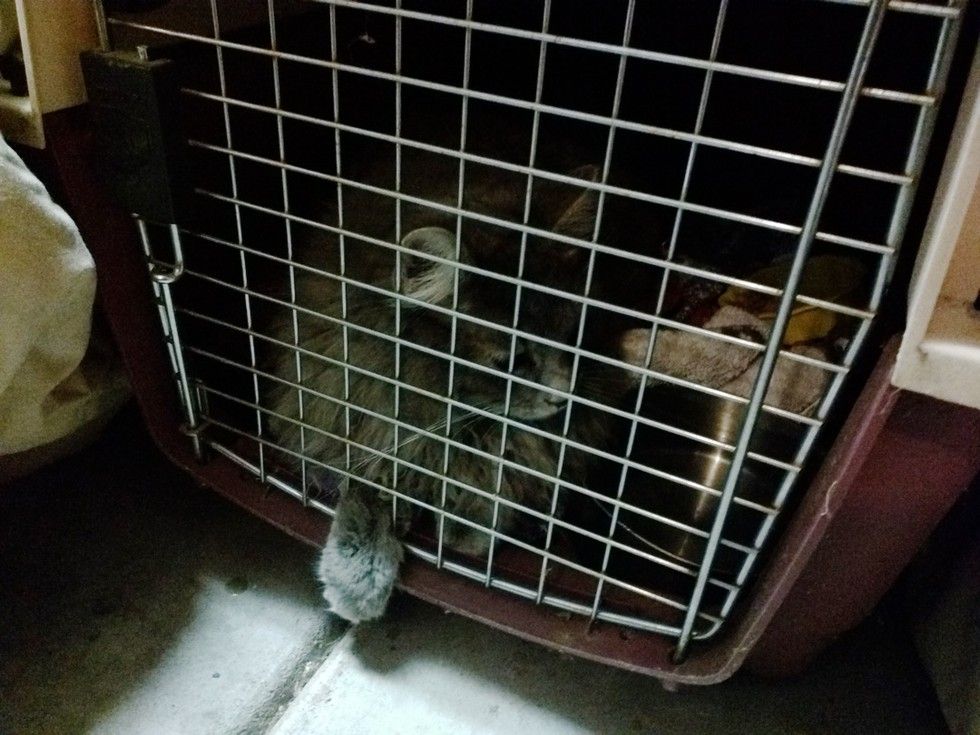 Courtesy of Bartman383
Hours after searching around the neighborhood, he found the family via a Facebook post. The family was from the same subdivision and was very happy to be reunited with their beloved cat.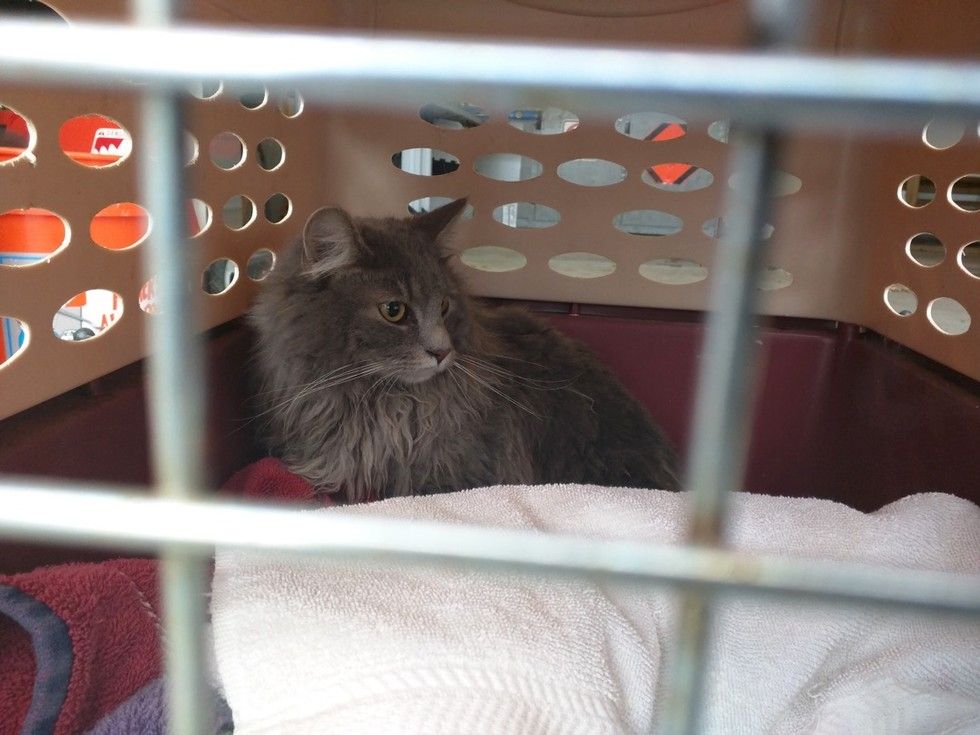 Courtesy of Bartman383