A man found a tiny black kitten walking around in the woods miles from anywhere or anyone with injured paws. "Naturally I took him home," he wrote on reddit.
Meet Hank the Woodsman.
"He came running at me when he saw me and climbed up my shirt sleeve then wedged himself ion the crook of my elbow (like carrying a football). I figured then it was time to get him checked out and bring him home."
"Hank was definitely alone, I waited for quite some time to see if anything or anyone else was around. I even scouted out a few spots where I knew a cat could find refuge, but I didn't see or hear anything. Hank had burns on his paw pads and was limping and a few claws on each of his feet were broken off. He was emaciated and had some fleas so I took him back to my truck and drove to the vet. I got some food on the way there and had him checked out top to bottom."
"At an estimated 8 weeks old, Hank weighed in at 2.1 lbs (that was after he scarfed down a 2.5 oz can of food), and was running a fever. He didn't have a microchip and he tested negative for feline HIV so he was safe to bring home to meet our other two (rescued) cats & rabbits. We got his fleas washed off, and gave him kitten flea treatment so he won't have a resurgence of fleas. The vet prescribed some antibiotics for his feet and we've been keeping an eye on his paw pads, which are starting to heal."
Soon the kitty started to make progress and heal. "He's starting to get the lay of the land at our house, walking around from room to room and climbing up on the couch to get a better view before pressing onward to the kitchen. He won't go much further yet, but I'm sure as he gets older he'll know every nook and cranny. He knows where the food is when it's time to eat (he eats 3 cans a day) and he sleeps about 20 hours a day. My wife takes him to work with her and he sleeps on her desk until lunch and then naps in the afternoon until she brings him home. He is happy and healthy and our other cats and bunnies are starting to bring him into the fold."
"...he eats about 3 cans of food a day, sleeps about 20 hours a day and he knows he's safe."
"Found this little guy walking around in the woods miles from anywhere or anyone. Naturally I took him home."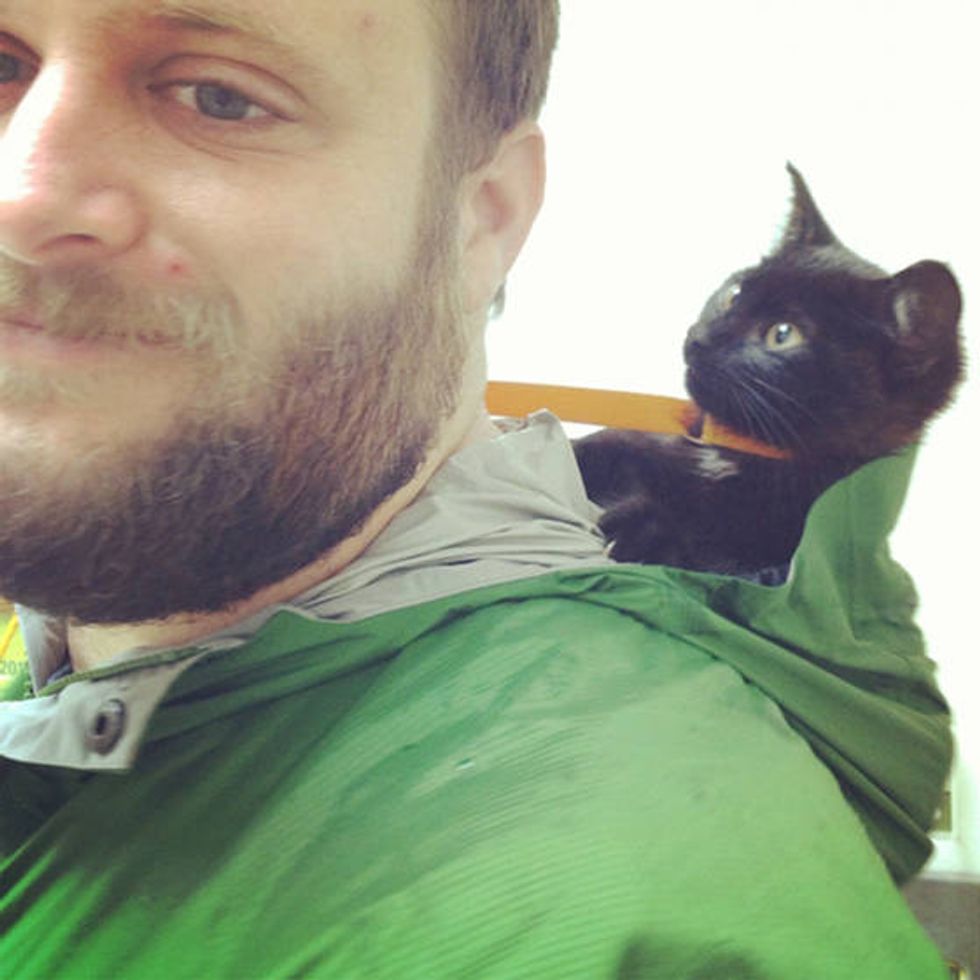 All grown up now, Hank loves to ride in the car with his human.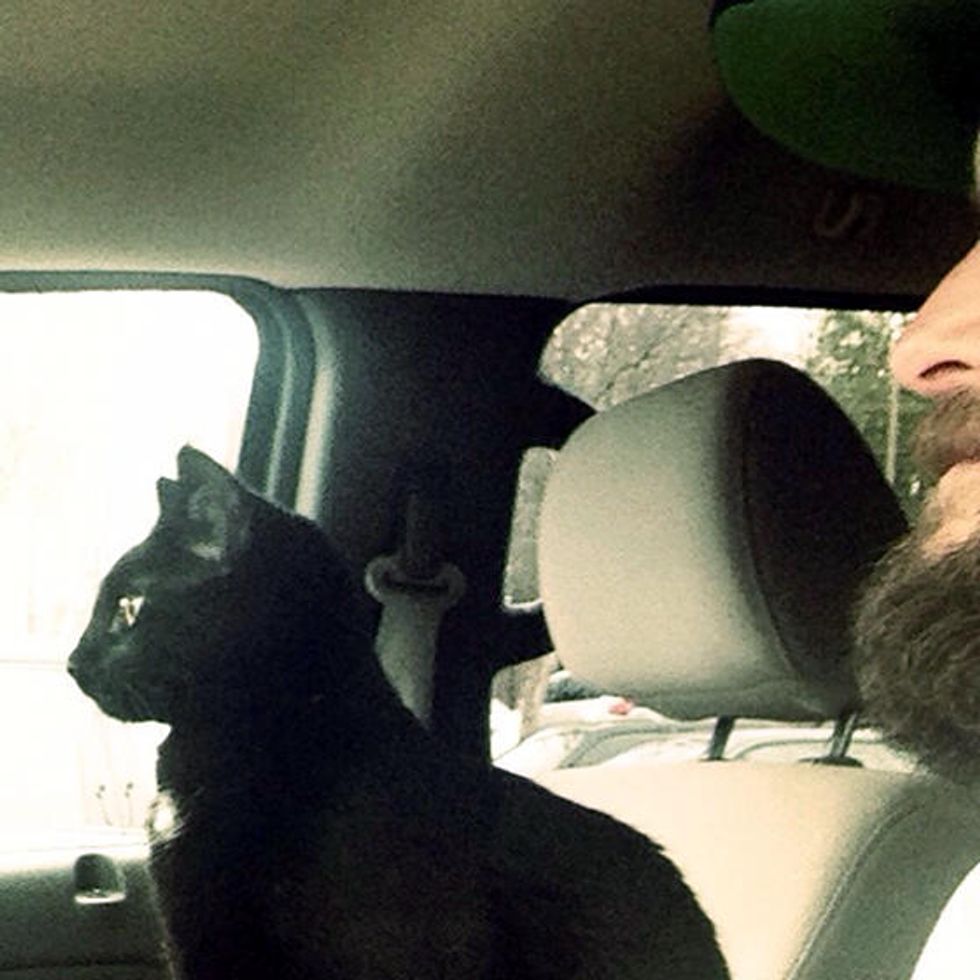 Photo via reddit.