This man attempts to build the greatest cat fort for his beloved cat Jenkins. He got some help from his friends and the project began.
Meet Jenkins the cat!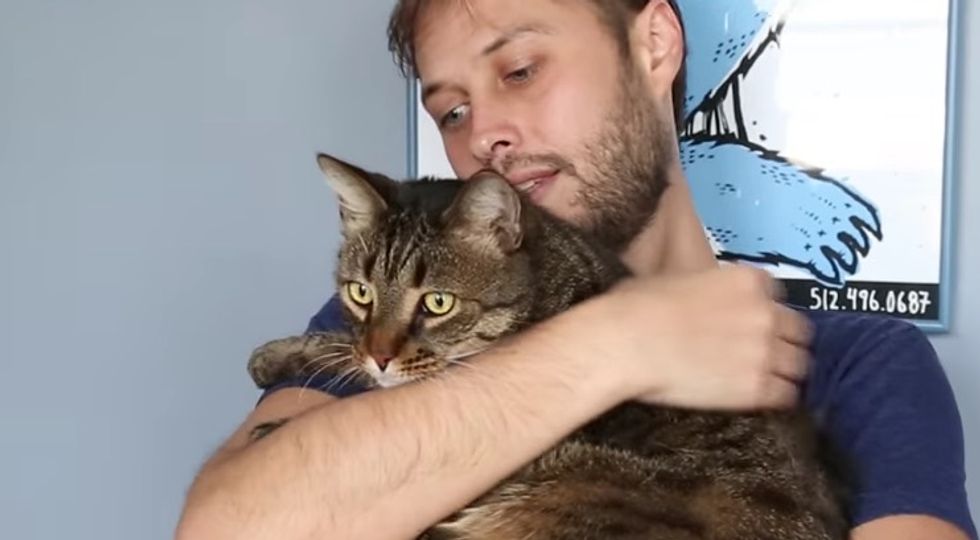 YouTube/ Buzzfeed
Jenkins' human, Jack, wanted to replace his kitty's little cat tree with something spectacular. After consulting with a few friends, he decided to make a cat fort that his cat truly deserves.
"Jenkins gives, and gives and gives. All he does is give. I feel like a cat with a heart that big deserves a home to match."
Knowing Jenkins has a passion for cardboard, they gathered all the cardboard boxes they could possibly find and cut out several cat-shaped doors, created compartments fashioned with squeaky cat toys and crenellations that would be great for face massaging for the kitty.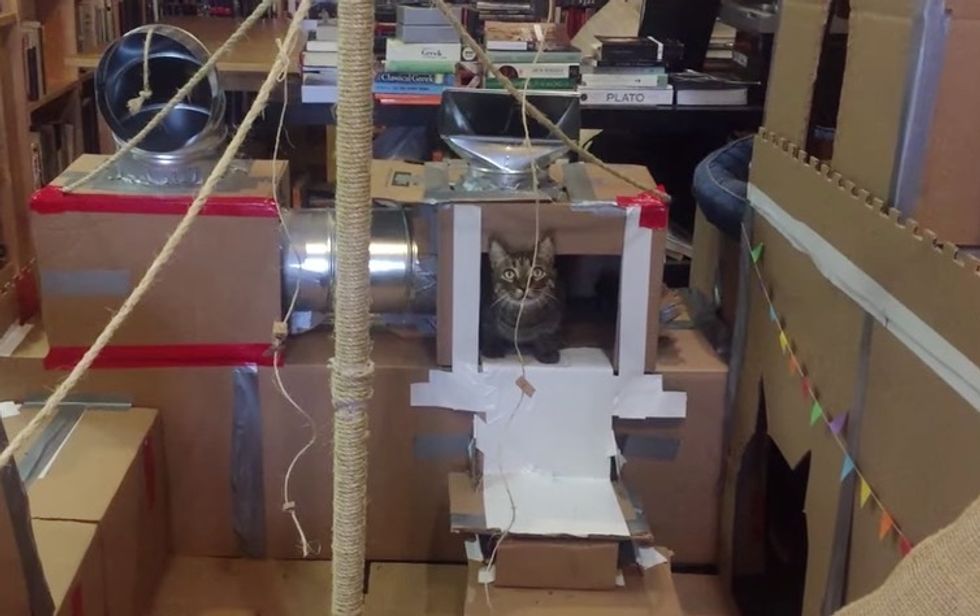 YouTube/ Buzzfeed
After a whole day of hard work, it was time for the verdict. Jenkins came to check out his very own cat fort for the first time...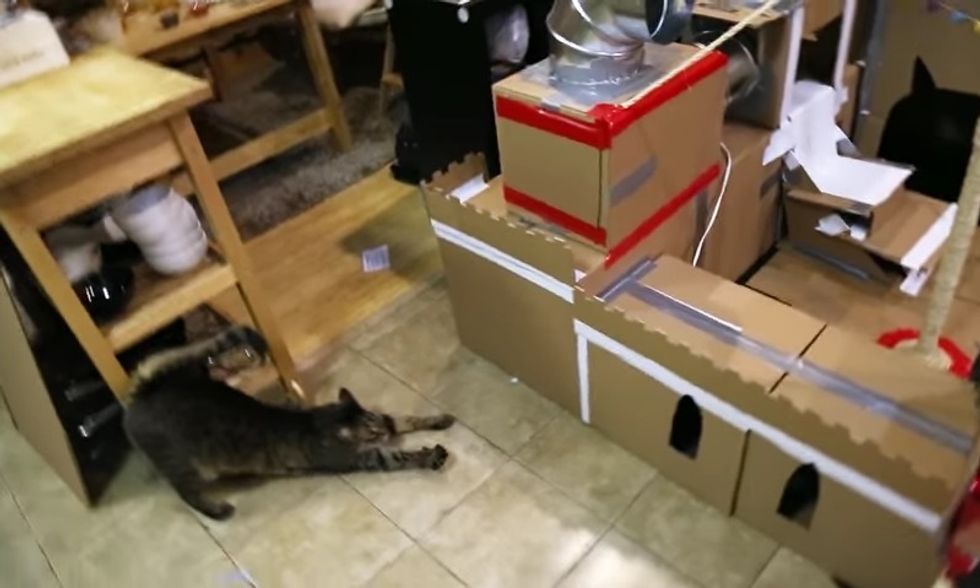 YouTube/ Buzzfeed
Watch the video here:
In a related story, this man turned his house into an indoor cat playland for his 15 rescue cats.
Share this cute story with your friends!