Meet Muppet the cat, who was found with an injured leg after Hurricane Sandy, wandering around by himself in Brooklyn. The kind people that spotted him, took him into their home and nursed him back to health.
Muppet was found injured after Hurricane Sandy. His owners found him, brought him home and his life was forever changed.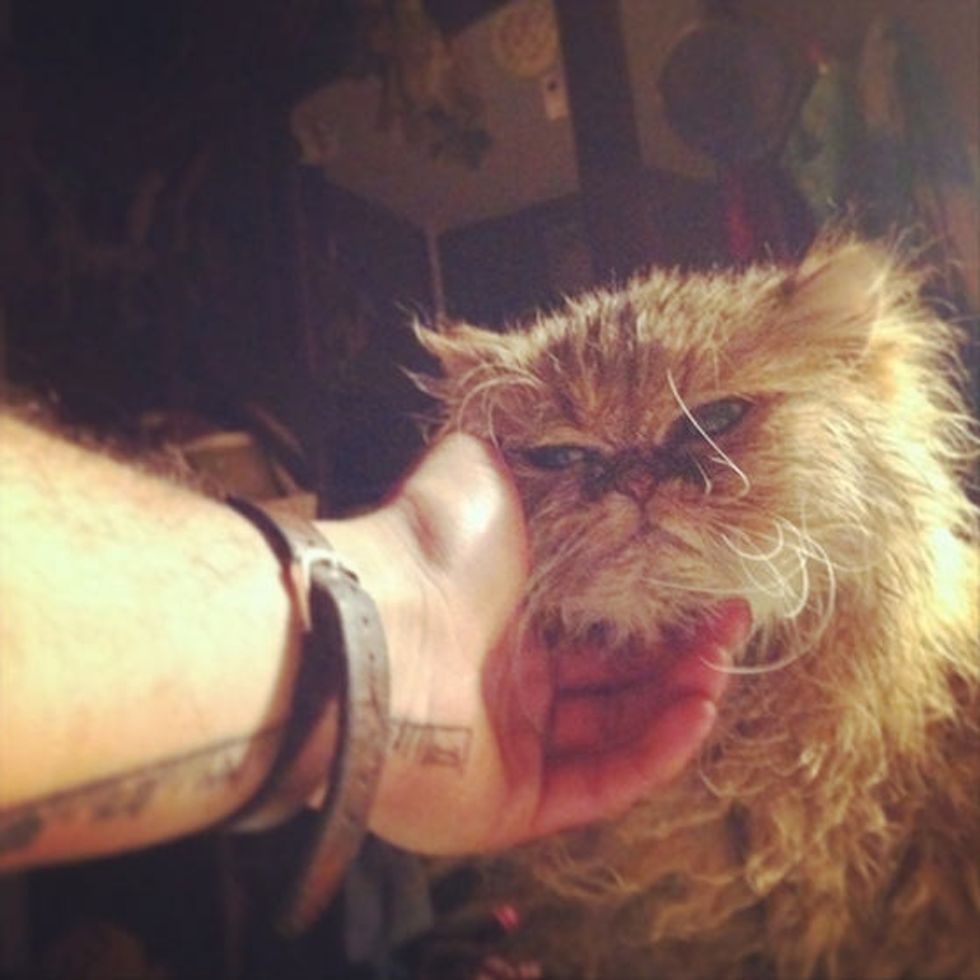 They took him to the vet. He wasn't so pleased.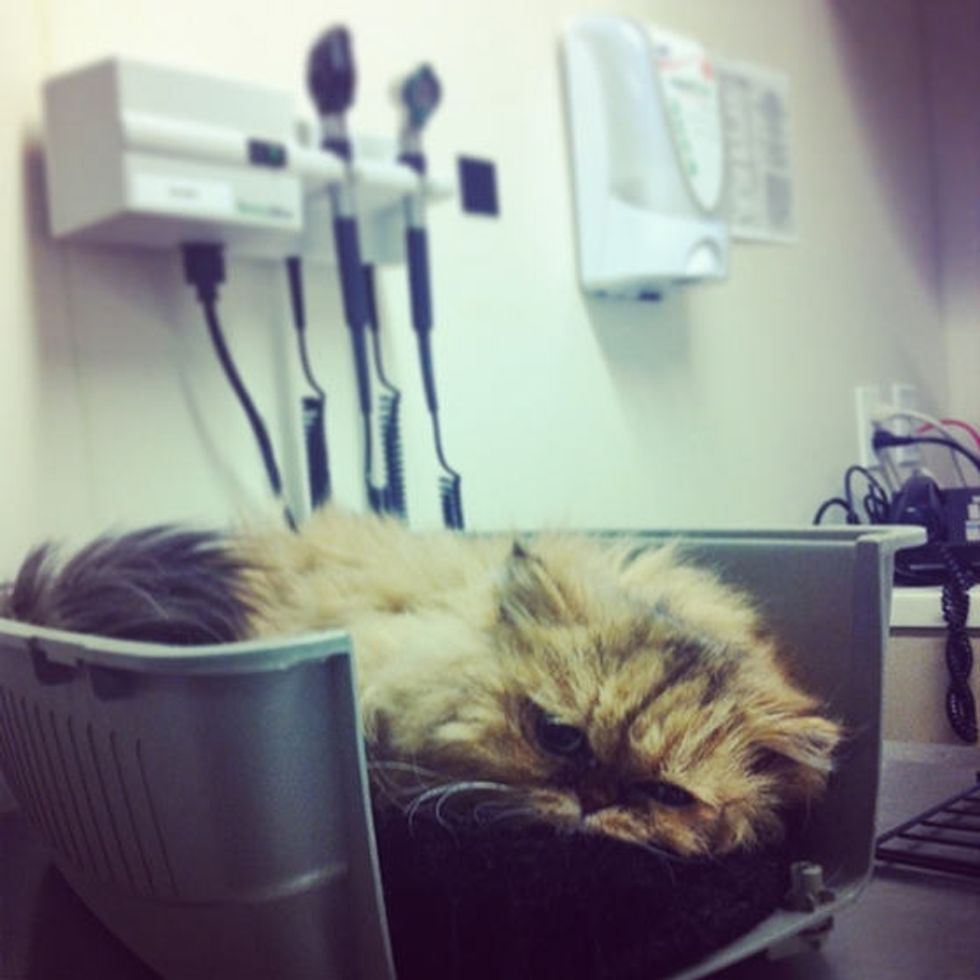 He was put in a cast to help his leg heal. For a while, he had to limp around, but Muppet quickly adapted to the change.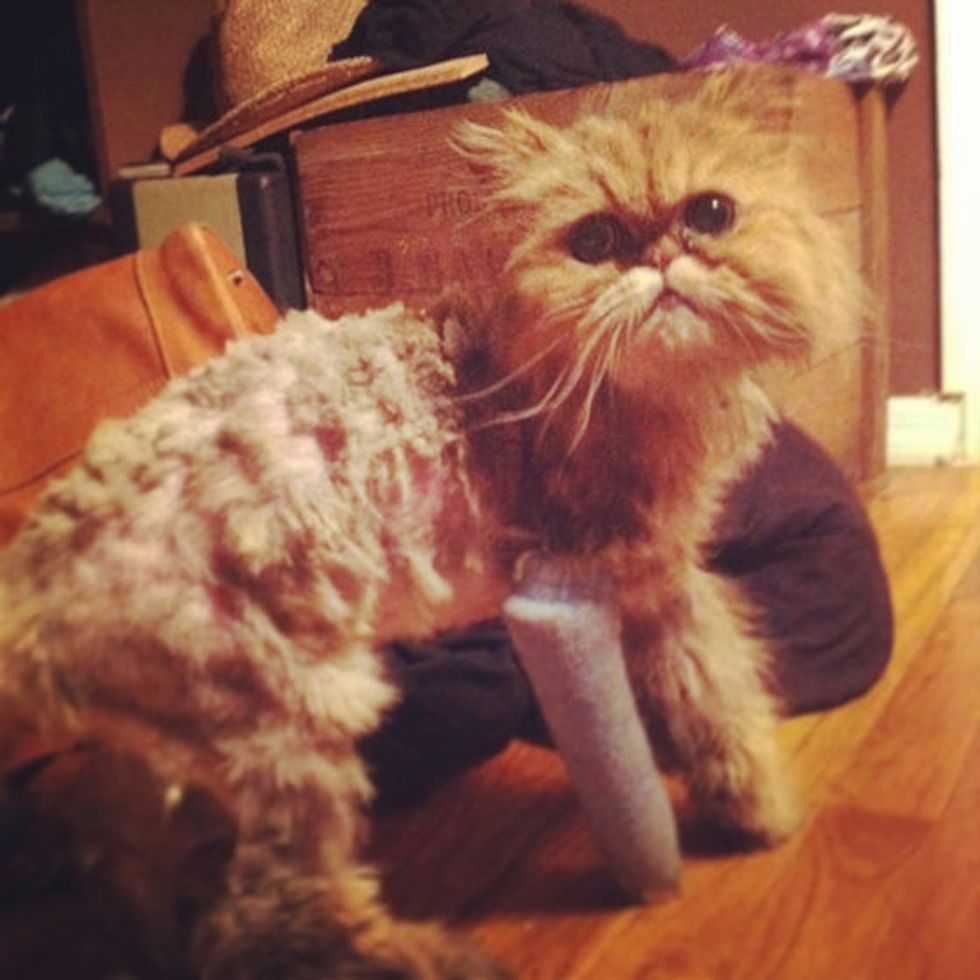 On the day they took off his cast, he explored around the back yard. It was a lot of fun for the fluffy boy to be able to walk and run freely again.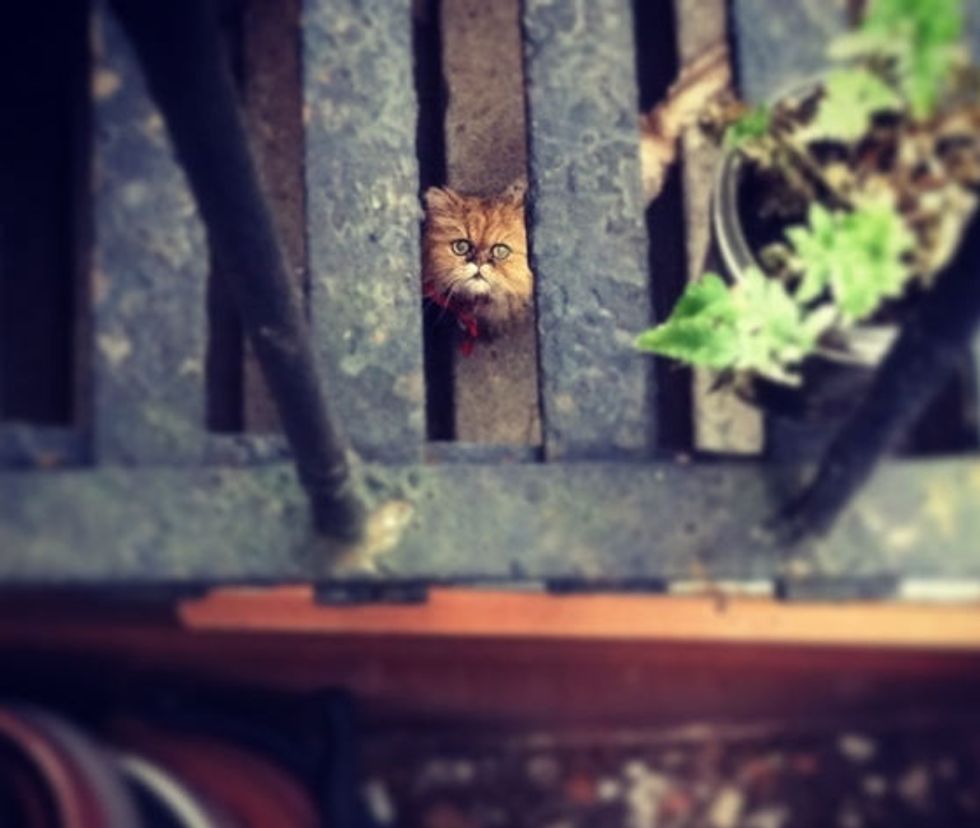 He became happier and happier at his new home.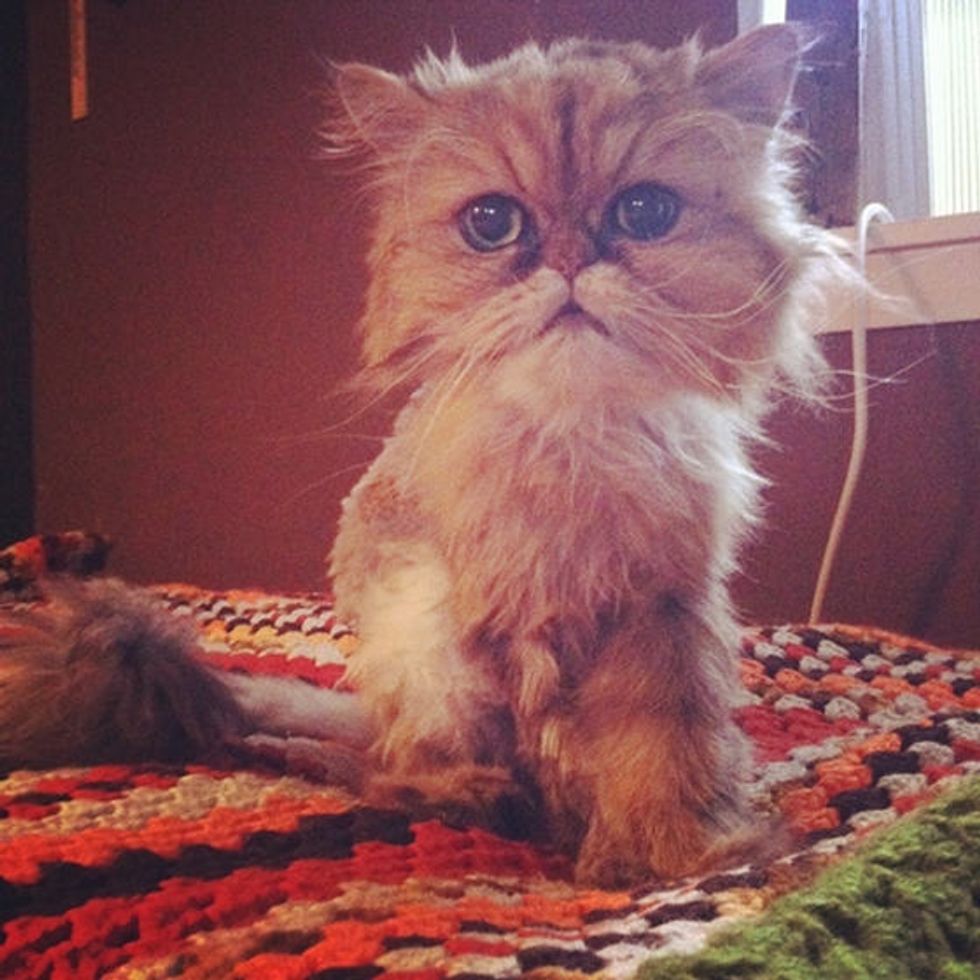 and felt extremely comfortable...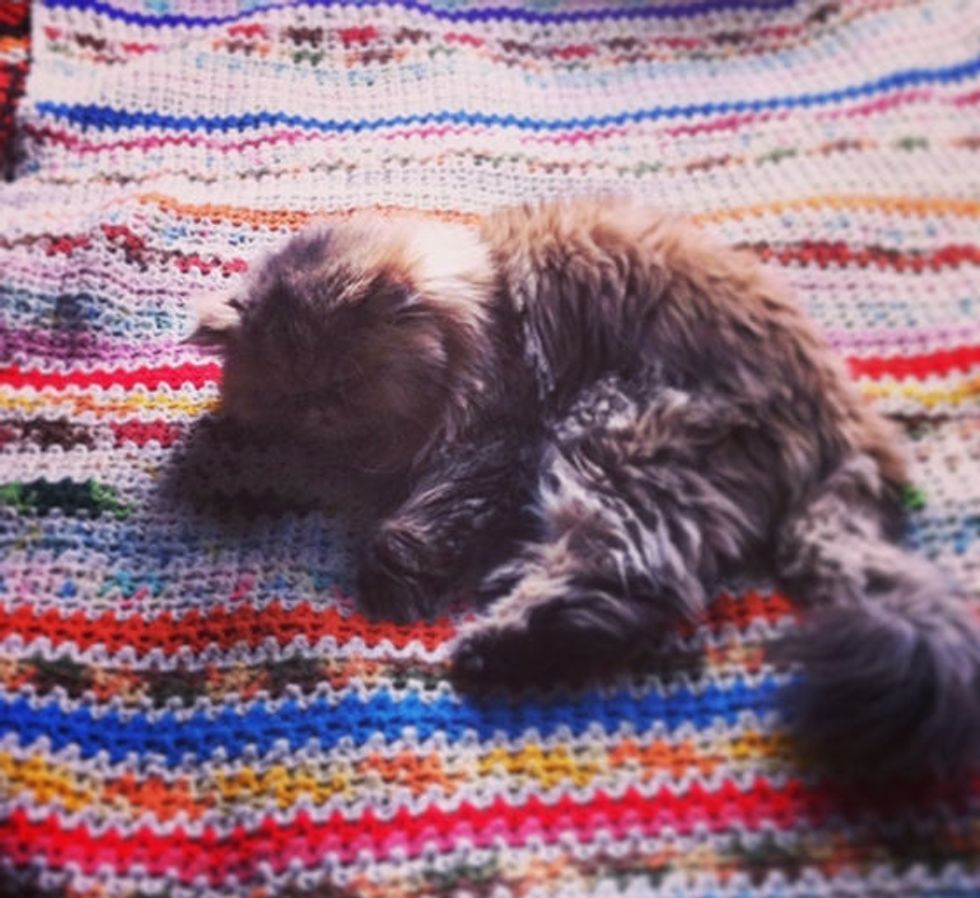 He fell in love with his new home and humans who gave him a second chance at life.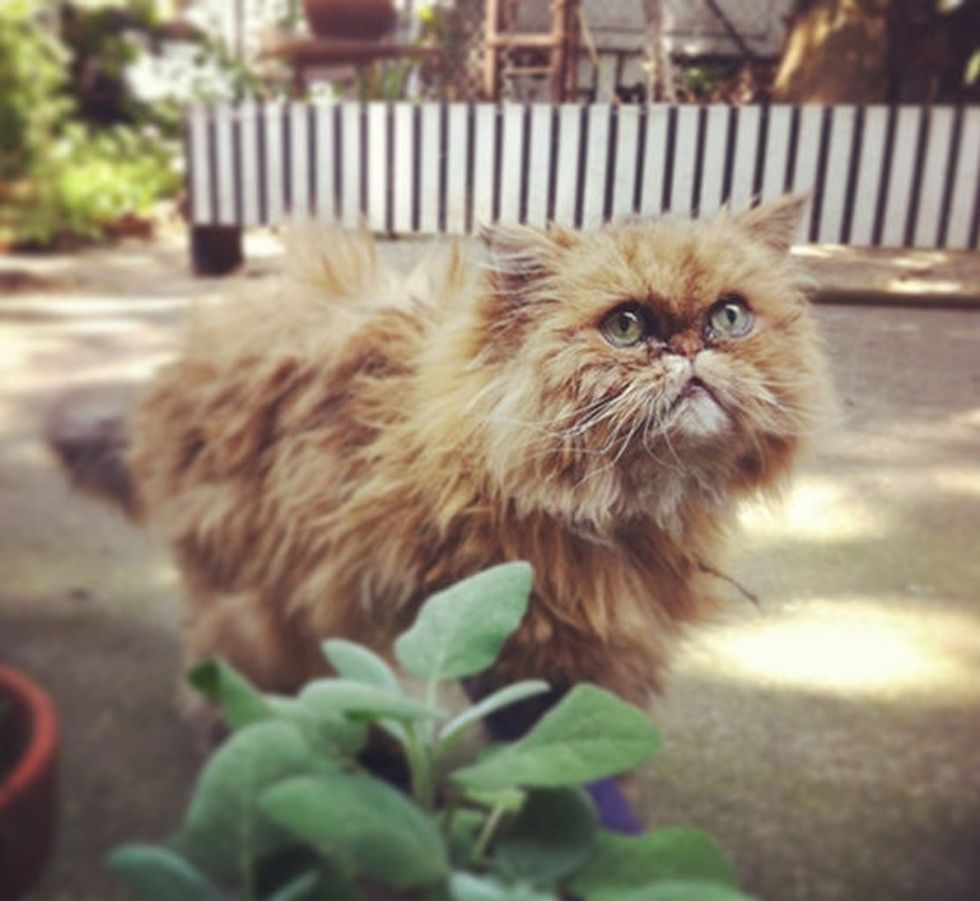 Source: Buzzfeed.