A fluffy cat in Wyoming has befriended many forest creatures from his neighborhood, and every morning his humans find him waiting by the window for his friends.
"My cat is a Disney princess apparently. This is going on right now."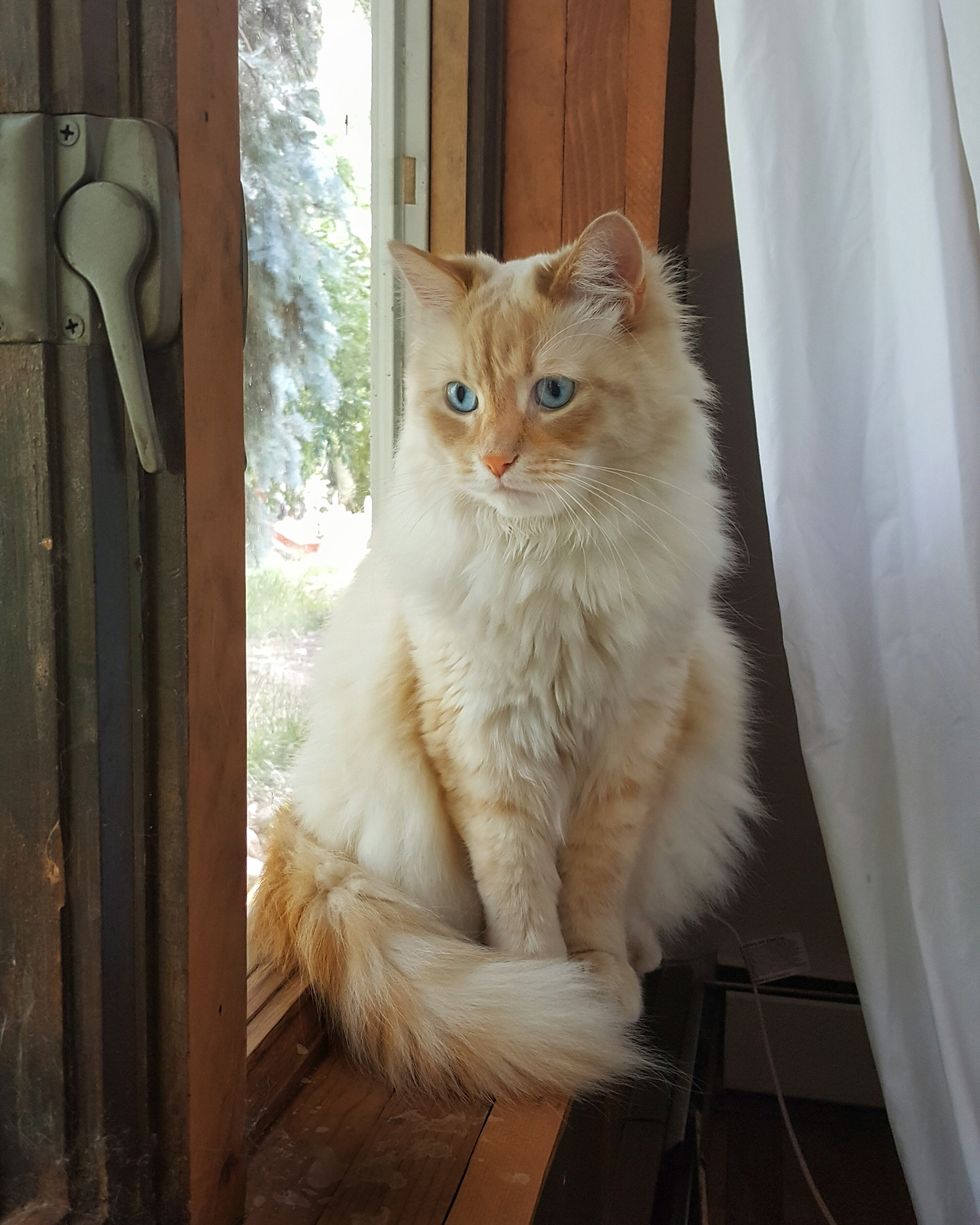 imgur/ctrlaltme
Sochi is a Siberian Forest Cat. His humans found him during the 2014 Winter Olympics in Sochi, Russia, hence his name. Soon, they discovered his adventurous side and love for the outdoors.
Sochi is an indoor cat but loves to go on walks with his human dad (imgur/ctrlatme). The fluffy kitty seems to have such charm that little creatures outside don't mind him at all.
After his first outdoor adventure with his human, the "Cat TV" became his favorite pastime. That's how he met his first forest friend.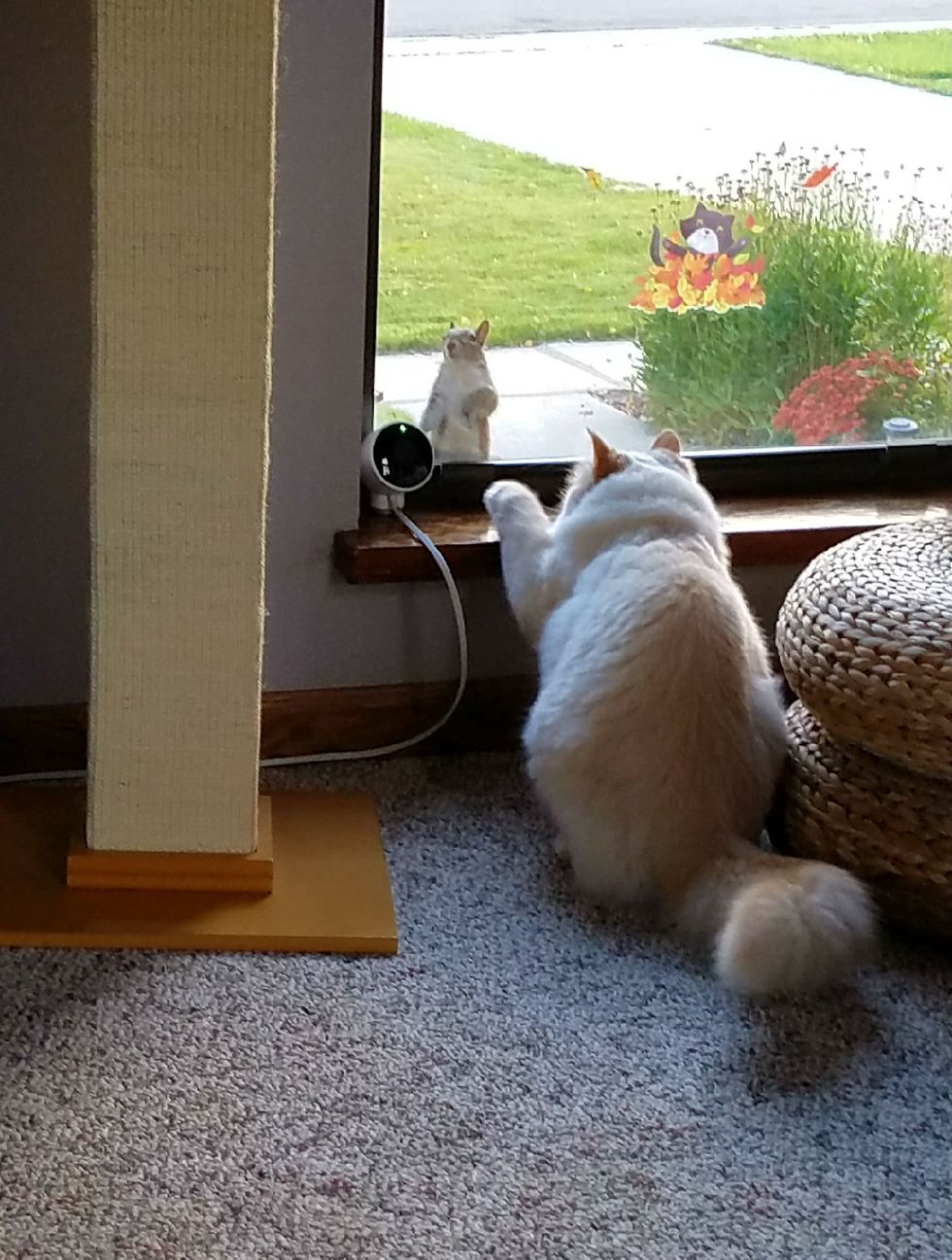 imgur/ctrlaltme
What they didn't expect was the number of wild animals that would come hang out with Sochi.

Sochi waves at one of his many squirrel friends, trying to get its attention.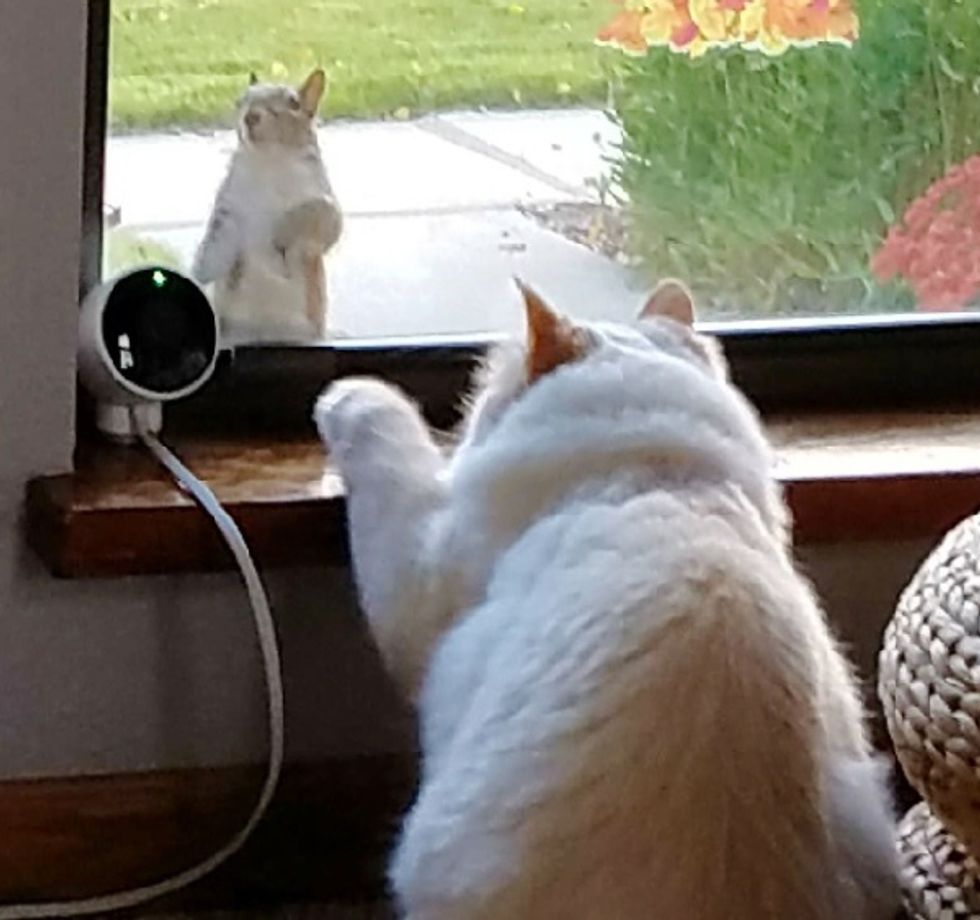 imgur/ctrlaltme
His humans decided to set up a bird feeder by the window, hoping to make the entertainment station more interesting.
Eventually, a deer came visit Sochi, and the two spent a lot of time watching each other through the window.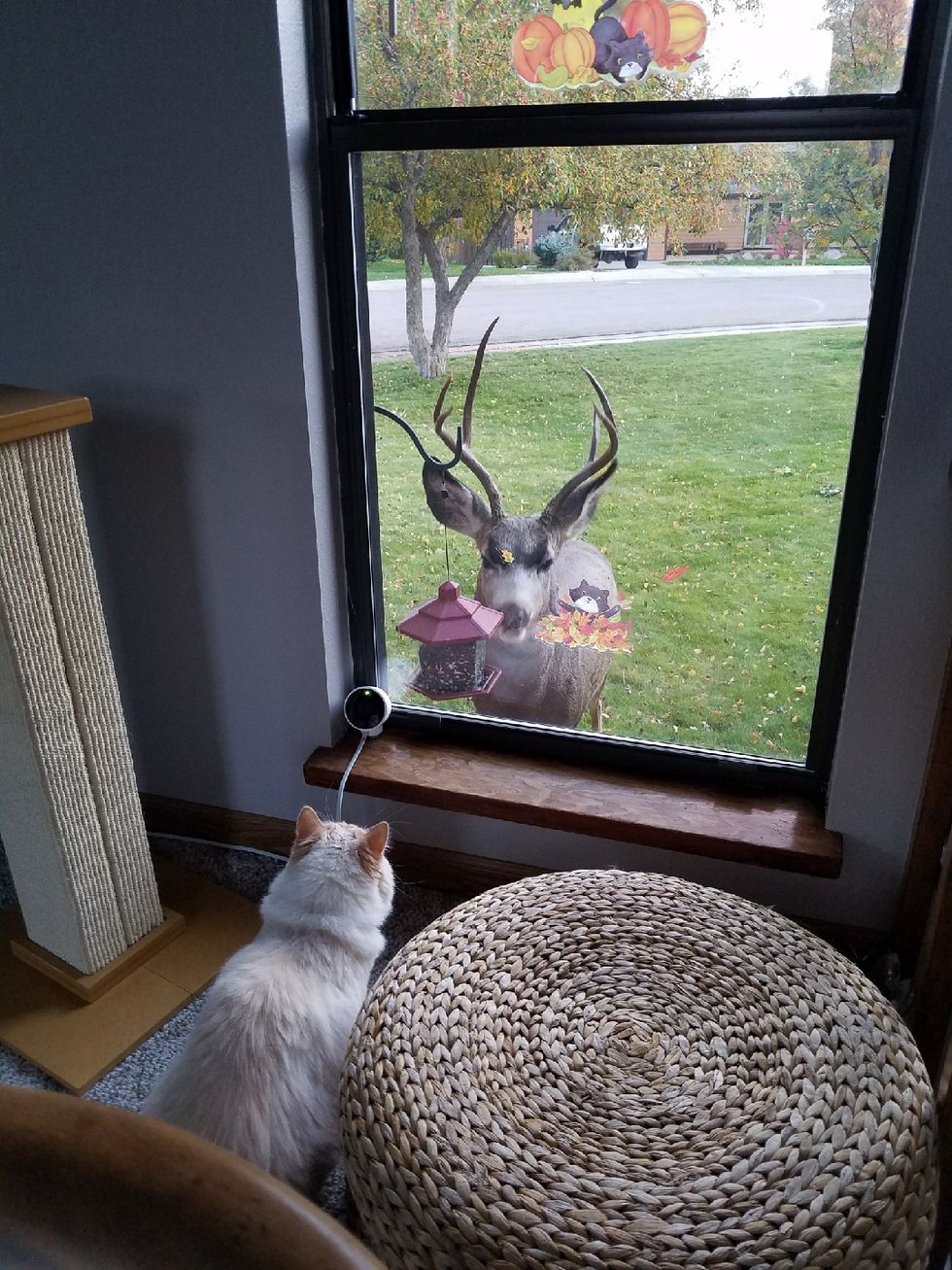 imgur/ctrlaltme
"He has befriended one deer, about four squirrels, and an endless supply of birdies. He likes to watch them from his perch every morning, his daily routine," Sochi's human dad told Love Meow.
Sochi loves his forest friends, watching them with his curious eyes. The animals don't mind being supurrvised and keep coming back.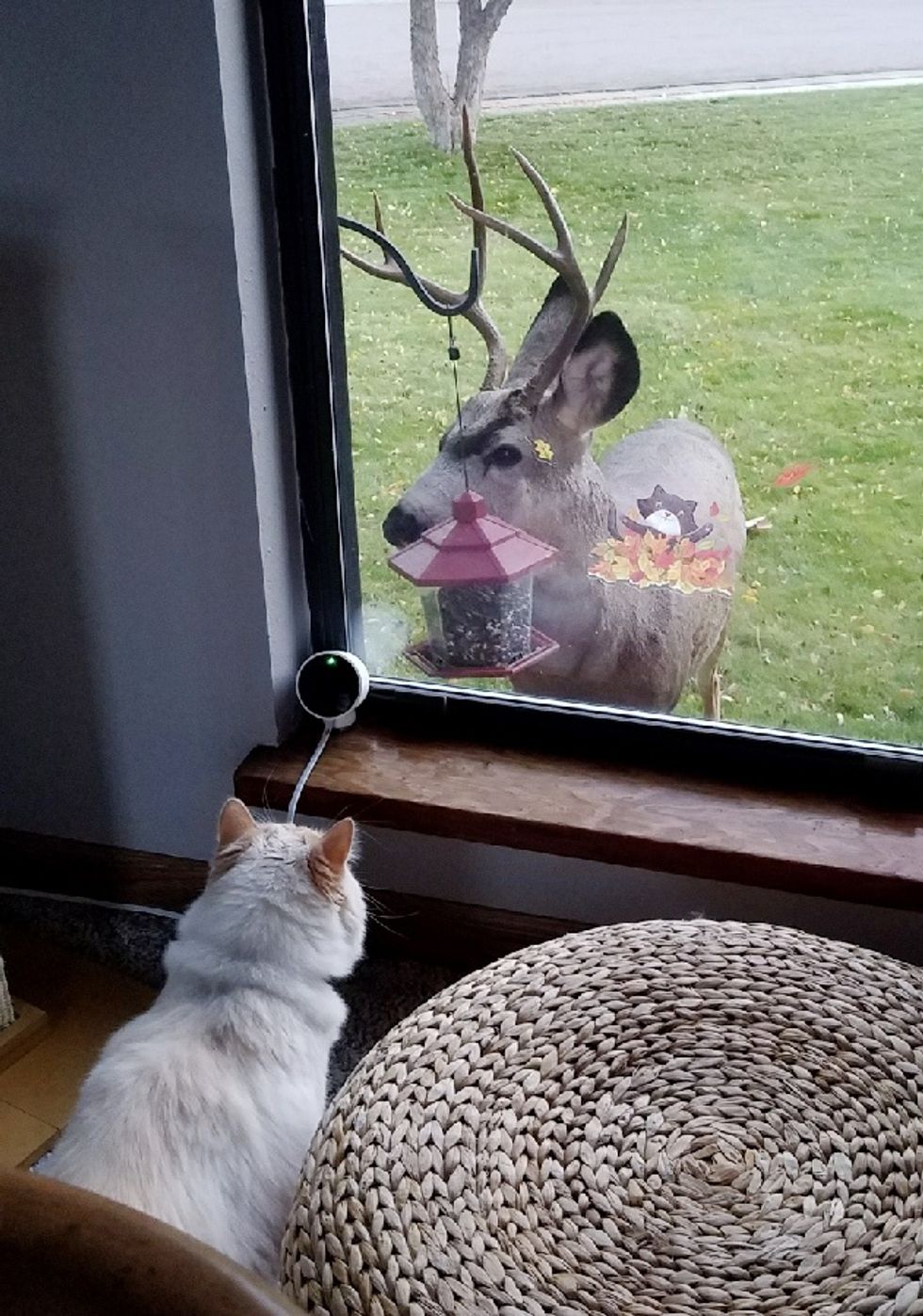 imgur/ctrlaltme
Even after the animals have retreated, Sochi waits by the window into the dark.
Sochi stands guard by the window :).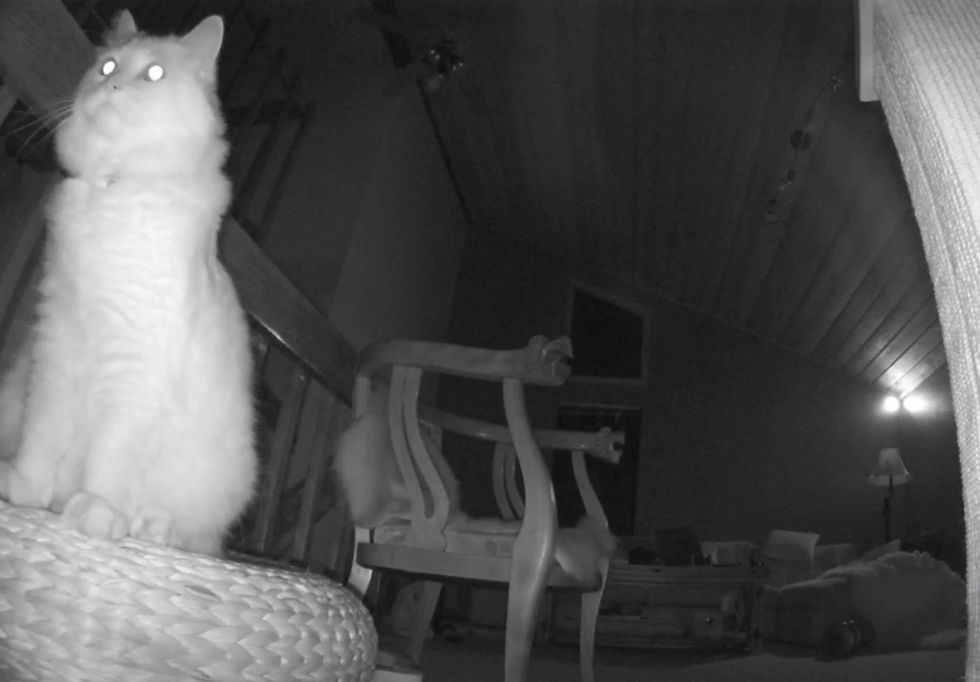 "He has a regal personality and is definitely the boss of the house. He is also extremely loving and expects pets immediately after someone comes home," his human dad told Love Meow.
Sochi has a charm about him that has attracted many forest friends to his house. Maybe the bird feeder has helped a bit, but there's no denying what a sweet little guy he is!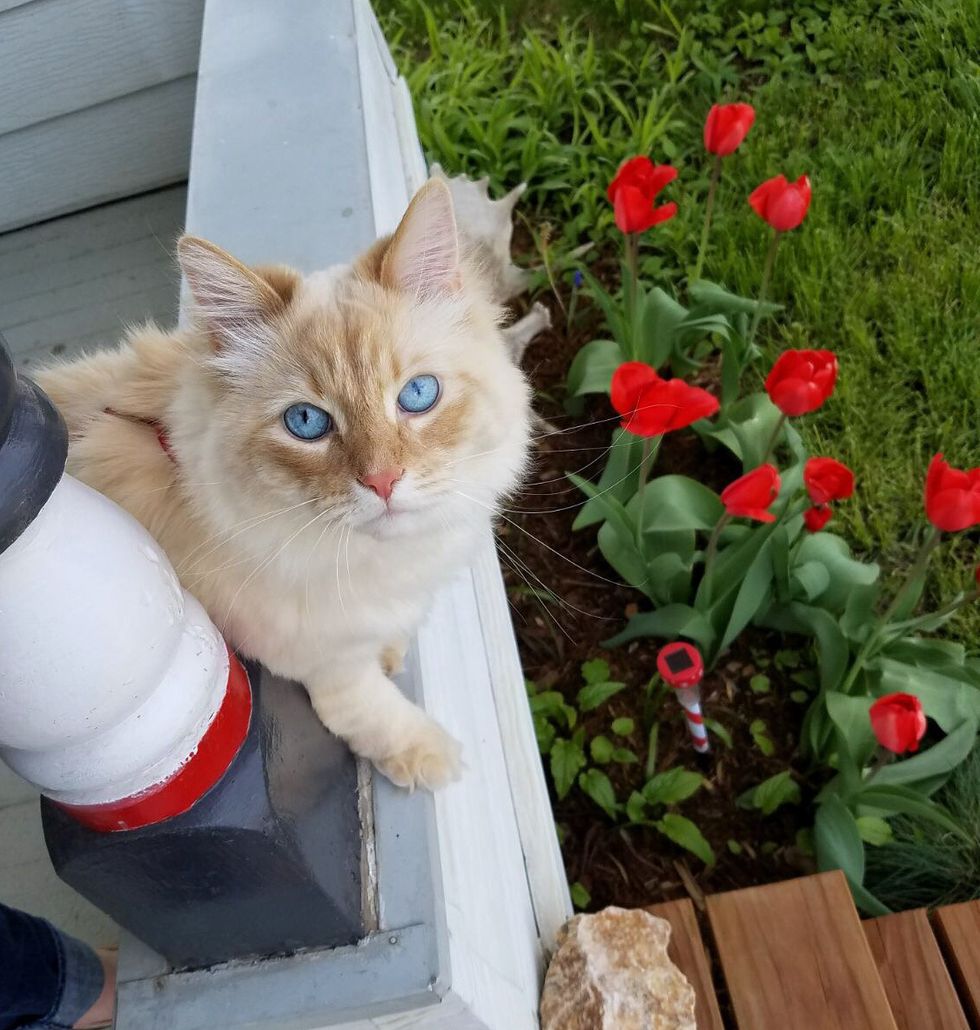 imgur/ctrlaltme
Share this story with your friends!
Related story: This Kitty Waits Outside His Neighbor's House Every Day So He Can Spend Time with His Best Friend