Four tiny orphan kittens came to their foster home and met Sebastian the male Siamese cat. They thought he was their 'mom' and started following him around.
[Scroll down for video]
"My friend's son brought me these four 5-week old kittens who were apparently left behind... They were SOOOO dirty, I had to give them a bath immediately. Once I got them all cleaned up, I introduced them to my Siamese cat, Sebastian. He was so cute with them," Cheryl Cook wrote.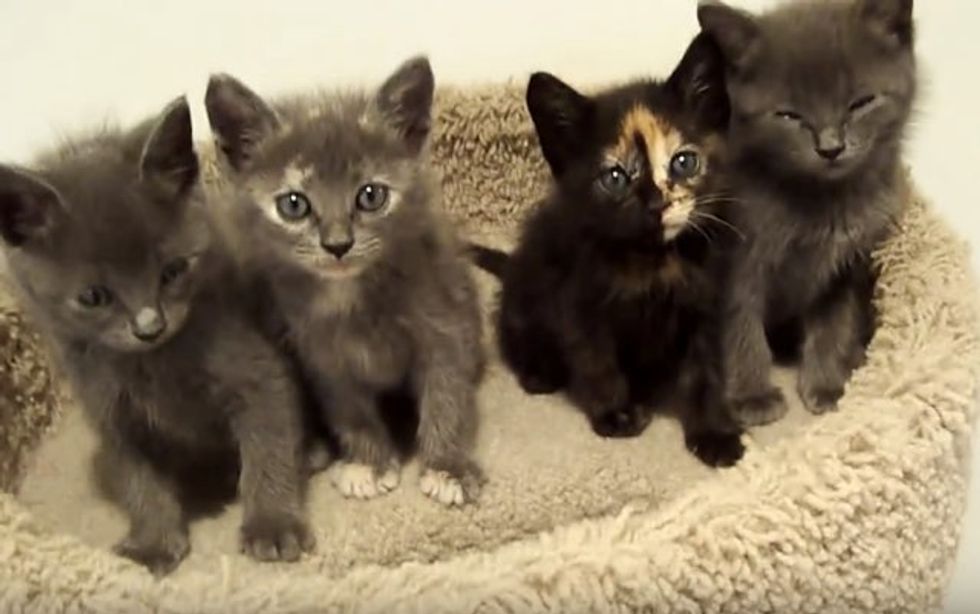 They started following Sebastian the male cat as soon as they met...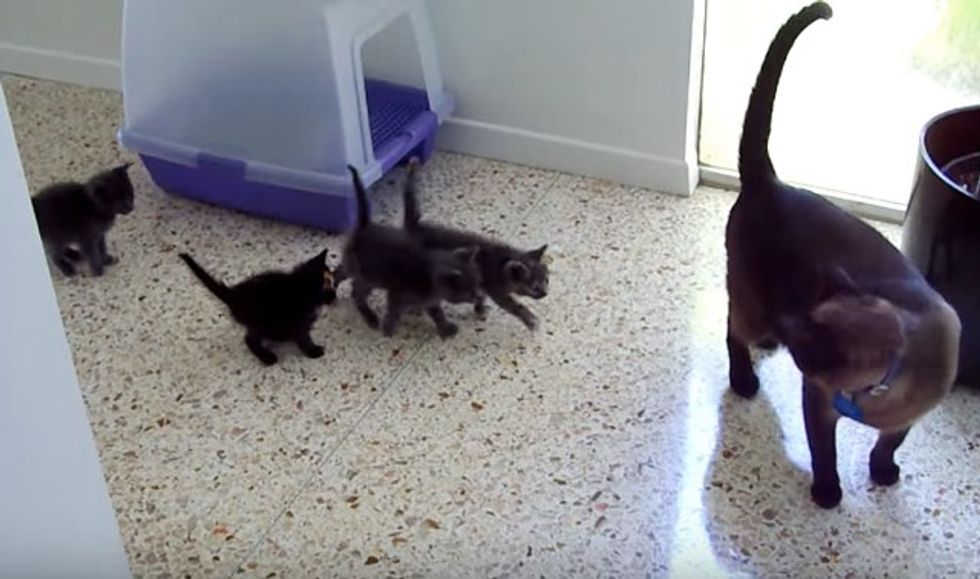 Watch this cute video:
All the kitties have found their forever homes. Share this cute story.