Two baby kittens were orphaned before they were found, now they love to snuggle with anything that reminds them of their mom.
They love to snuggle with Sophie, their surrogate mom. "Sophie was fostered as a kitten and seems to be returning the favor to Chewbacca and Wicket," foster dad wrote via reddit.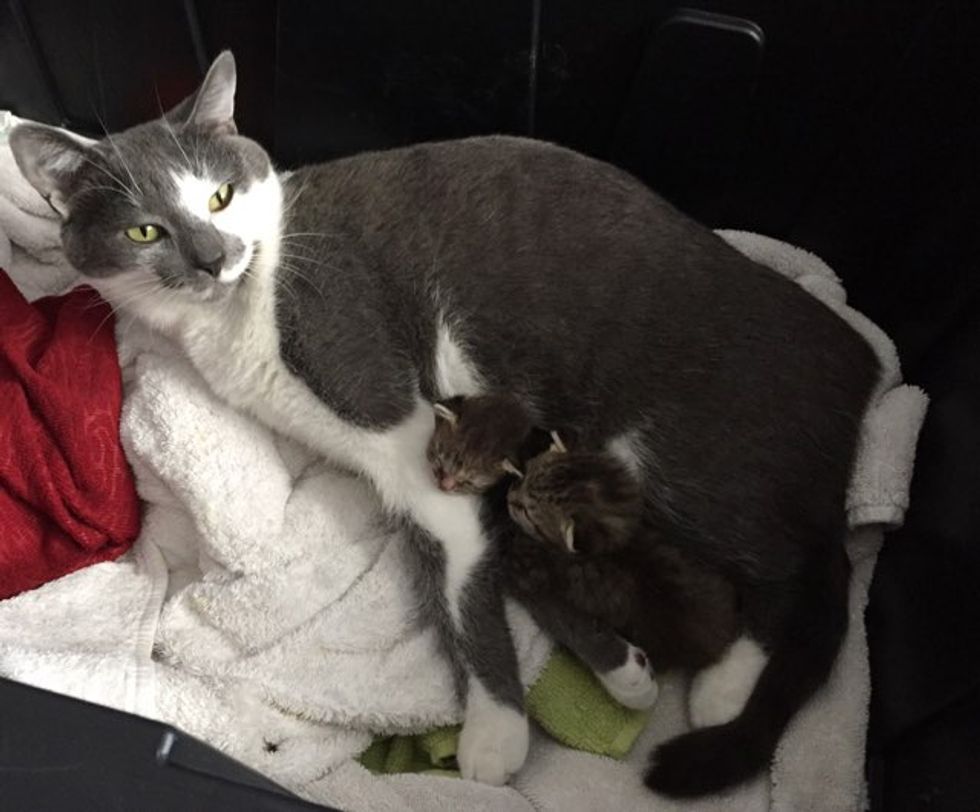 "We've named them Wicket and Chewbacca based on both fuzziness and personality."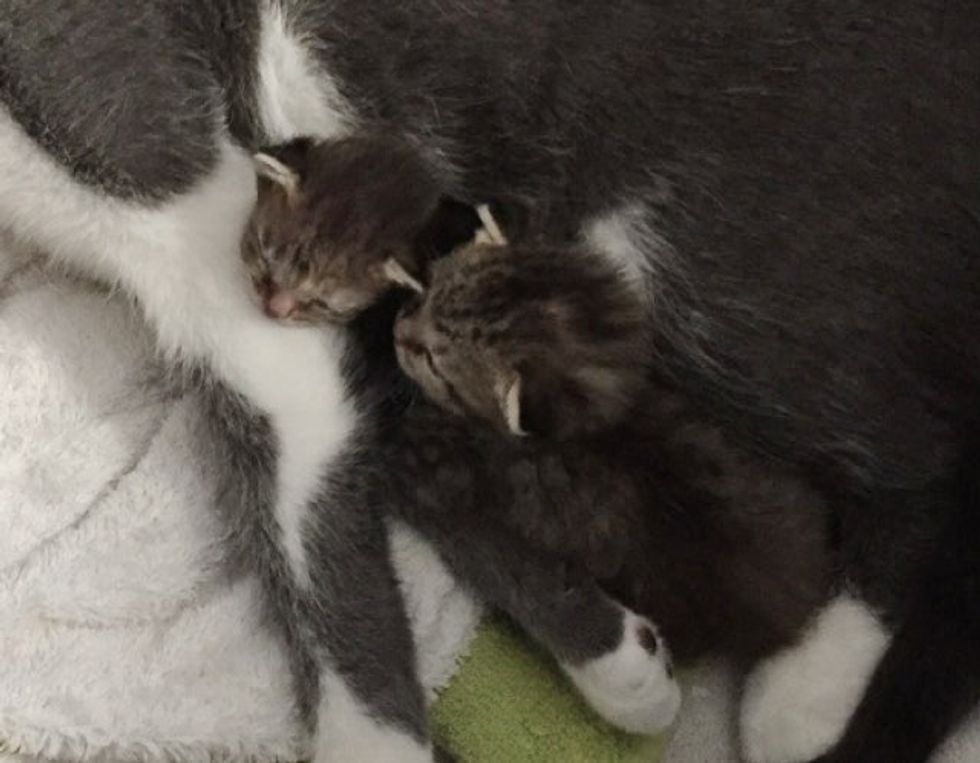 Two week old Wicket loves to snuggle in warm pockets because they remind him of mama's womb.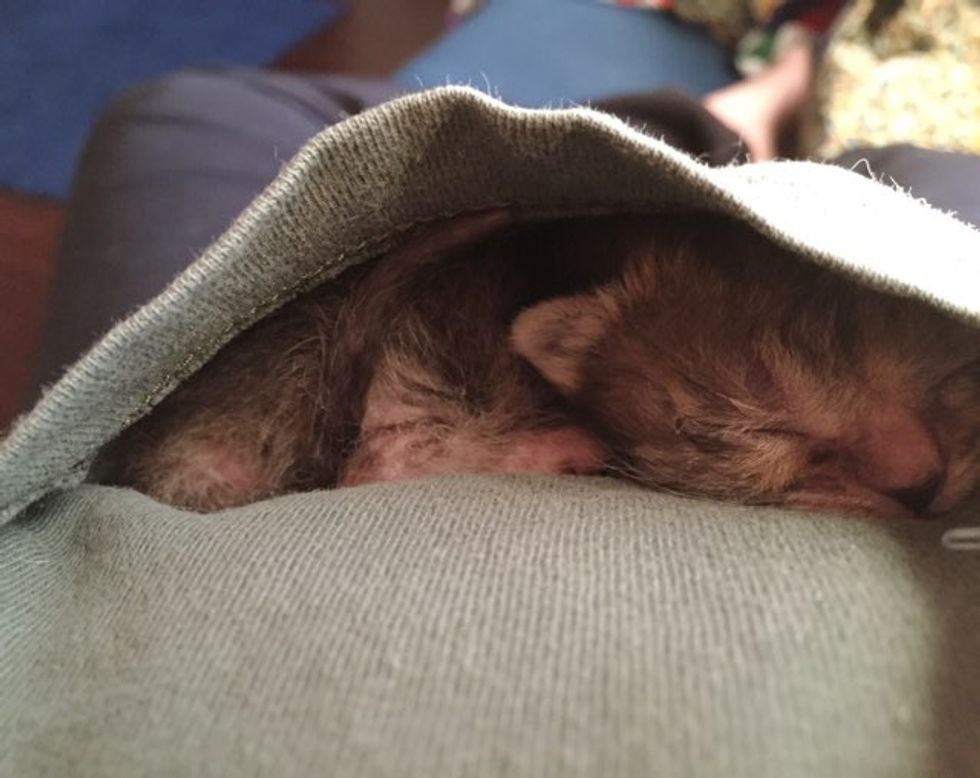 But most of all, they love to snuggle their foster dad's cozy beard.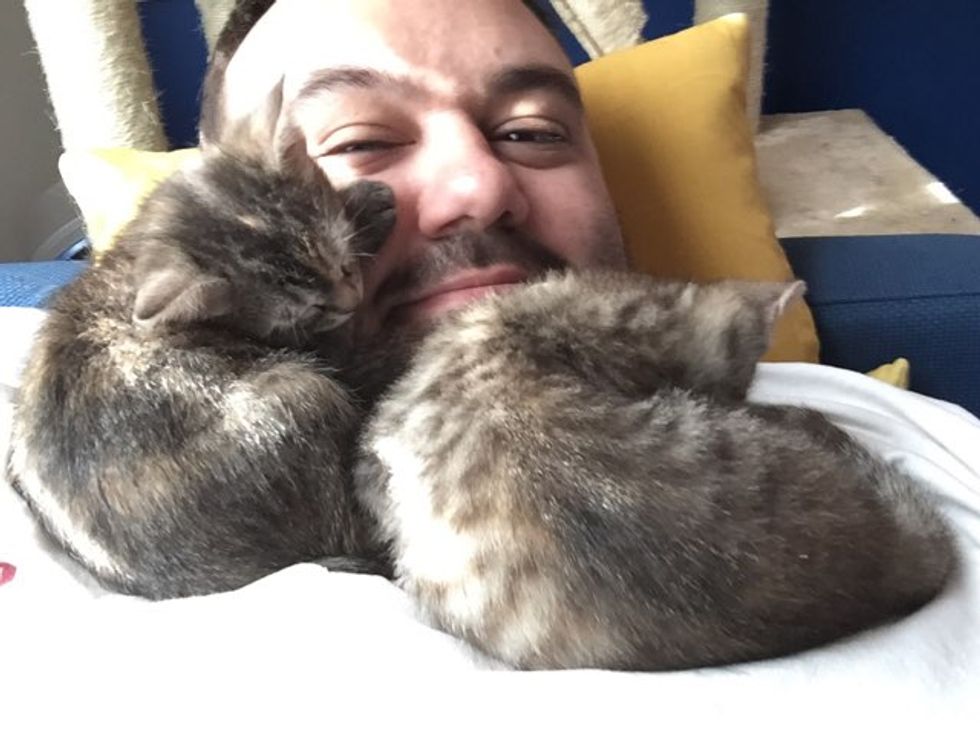 I don't have an actual video of the kitties smothering their human dad with snuggles, but this one is a close second. Can't fight off the kitty love :). Watch!