Local residents and rescuers band together to save lives of animals that are affected by the devastating floods in Louisiana and Mississippi.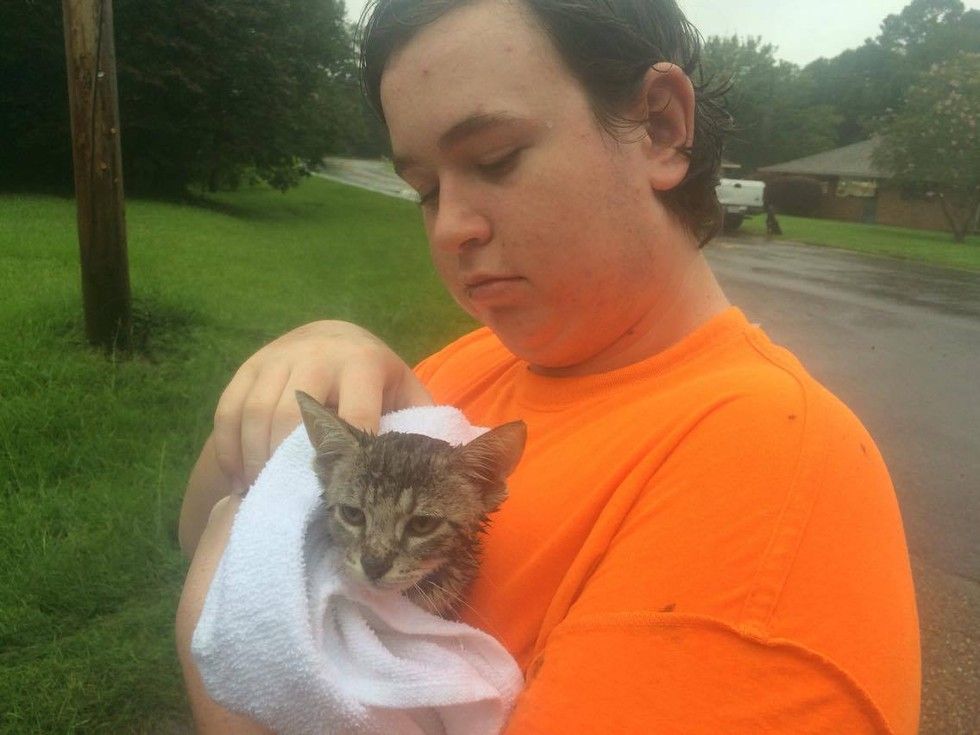 Photo: Denham Springs Animal Shelter
Many rescue groups such as the Denham Springs Animal Shelter, have been impacted by the relentless rising floodwaters.
"On August 12, 2016, the Denham Springs Animal Shelter was engulfed in rising flood waters. The dedicated staff and volunteers fought to save as many animals as possible... eventually having to unlatch the kennel doors and let the dogs swim out and climb onto the roof," the shelter wrote on their GoFundMe page.

Many volunteers are helping transport and feed rescued cats and dogs so the animals can be taken to a safe place. They are staying in the disastrous areas so they can save animals in need.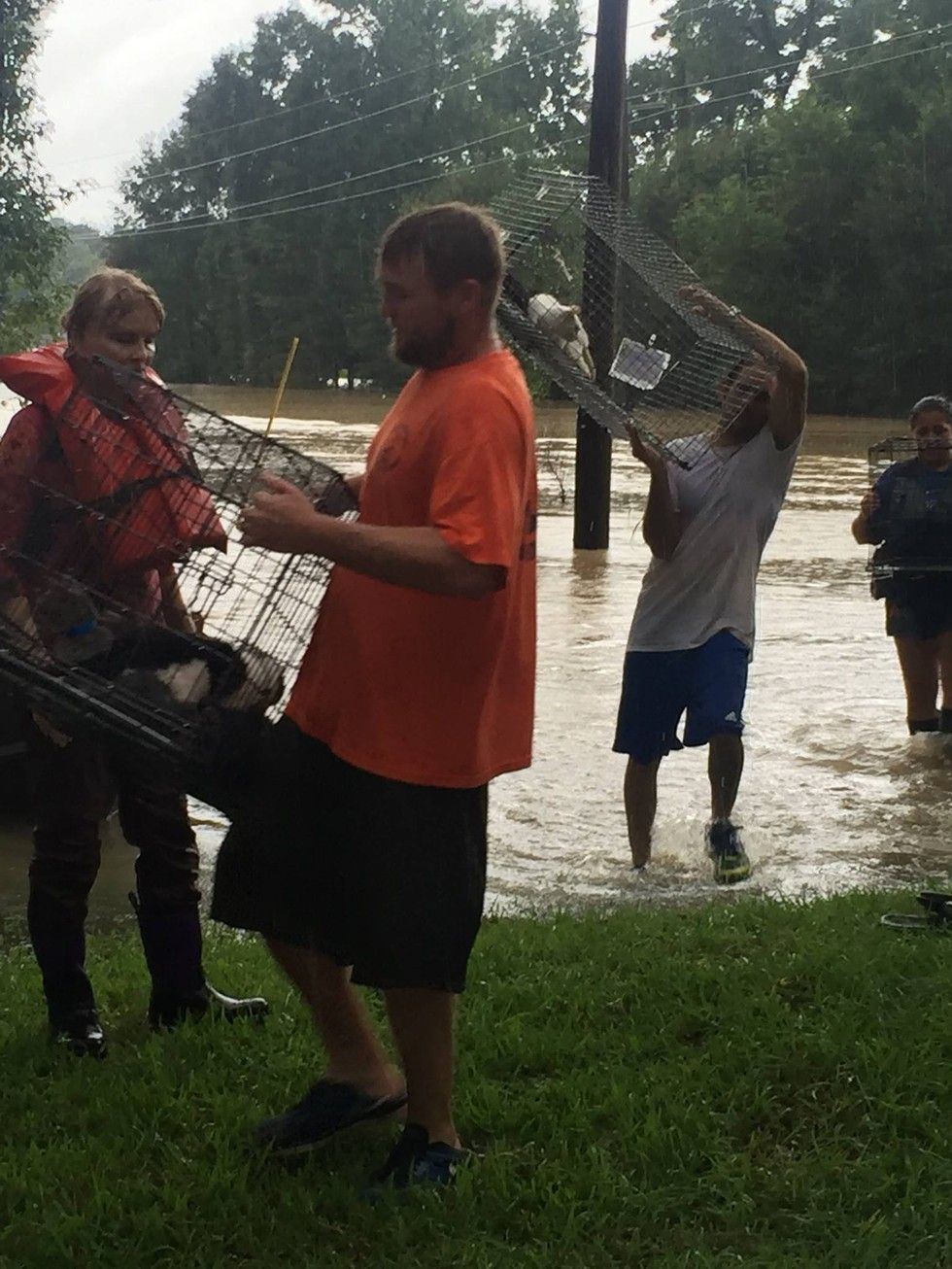 Photo: Denham Springs Animal Shelter
While the rescue continues, the shelter is in urgent need of foster homes.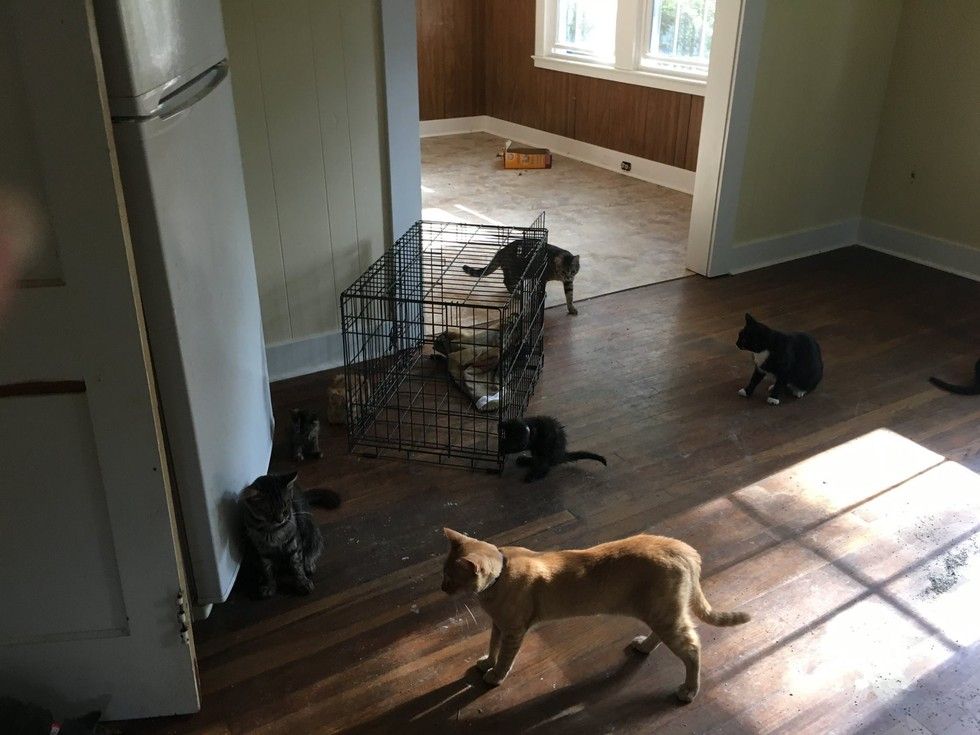 Photo: Denham Springs Animal Shelter
Neighbors come together to help feed dogs rescued from the floods.
This woman saved her cats with help from rescuers. "I took this video Friday afternoon. Little did I know at the time that the water in this enclosure would rise to 6 ft by the following morning," Pam Leavy said on Facebook.
"Hilton and another LSART trained officer spent 4 hrs with me rescuing cats from floating debris and other dangerous places where they were going to be trapped by rising water."
By the time they reached these 8 cats, there was just enough room for them to squeeze the boat in if they lied down in the boat. Leavy jumped into the water which was neck deep, to retrieve the cats. All the cats are safe now.

This man's house was completely flooded. He hurried back to rescue his dogs and his neighbors' as the water was rising very quickly.
464 animals and 2,300 people have been rescued as of yesterday according to Louisiana Department of Wildlife and Fisheries Enforcement.

Locals also reported animals rescued by good Samaritans. This man put his sheep in a boat and got them to dry land.
"The man has a good heart. Taking care of animals and people who need," a commenter wrote.
"Search and rescue operations are still ongoing and the number of people and animals rescued will rise over the course of the day into Aug. 15," the organization wrote on Facebook.
"Agents will also remain on alert and be ready for further search and rescue activities until the flood waters recede."

What you can do to help:
If you would like to help Denham Springs Animal Shelter with their rescue effort, consider making a donation here. If you are in the area and interested in fostering, you can fill out the application here.
These organizations are working tirelessly getting animals out of the affected areas:
Animal Rescue New Orleans (ARNO)

Louisiana State Animal Response Team (LSART)

Share this story with your friends.
Related story: Heroic Man Rescues Kitten Stranded in Flood Waters