These two calico sisters were just tiny furballs when they met their humans. April saw the duo, and right away she knew they couldn't be separated. They were initially only planning on adopting one kitten, once they saw these two, they knew they had to do something. See full story and more photos.
Coco and Peanut butter then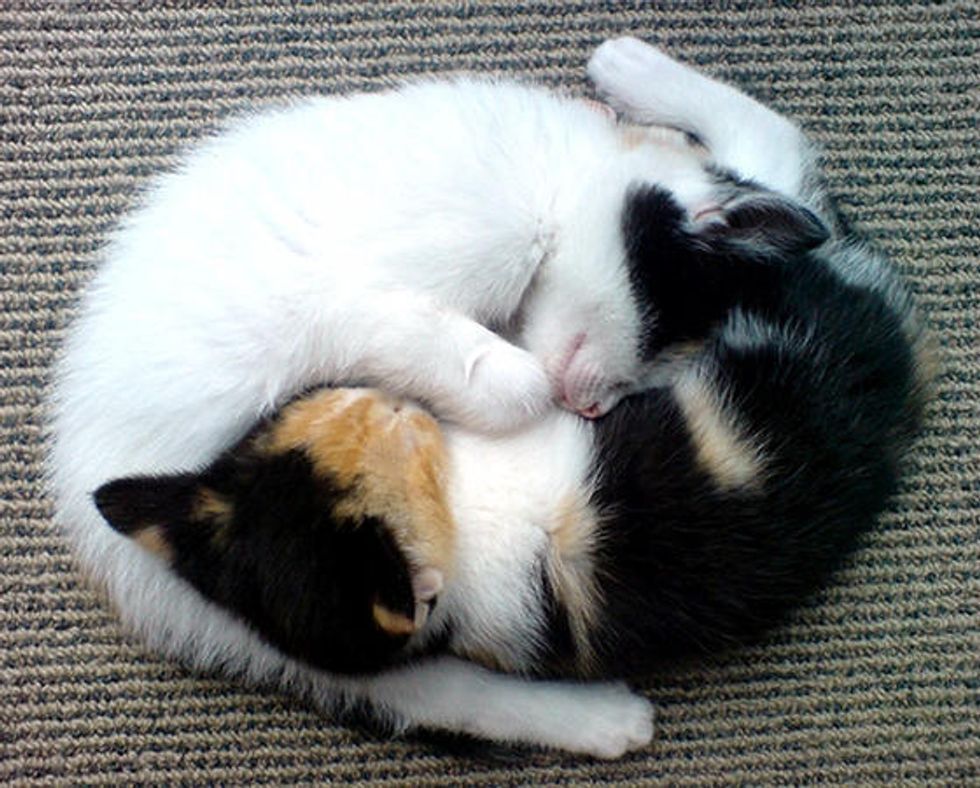 All grown up now!
Photos courtesy of ©April (flickr: testpatern).