Gunther was rescued from a farm. When he moved into his new home, he fell in love with their blind, senior Cocker Spaniel and is always by his side. (@eyohkay)
This ginger boy has so much love to give.
They found Gunther at a farm. When this affectionate ginger cat started cuddling, they knew they had to take him home.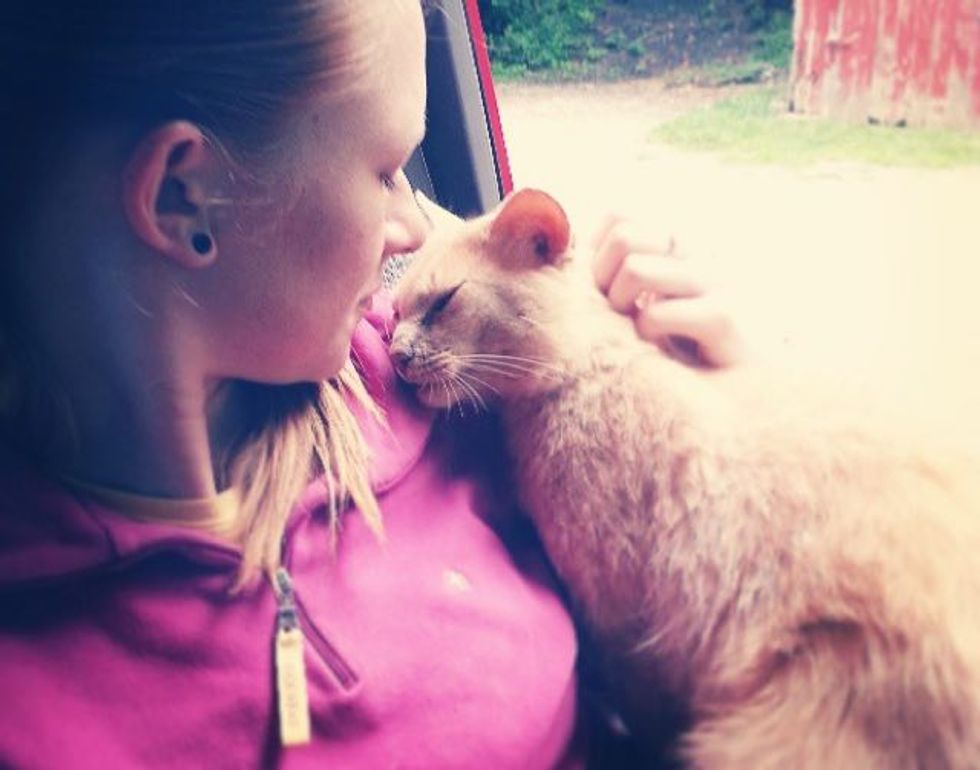 When Gunther met Wolfgang, a blind senior Cocker Spaniel, he fell in love.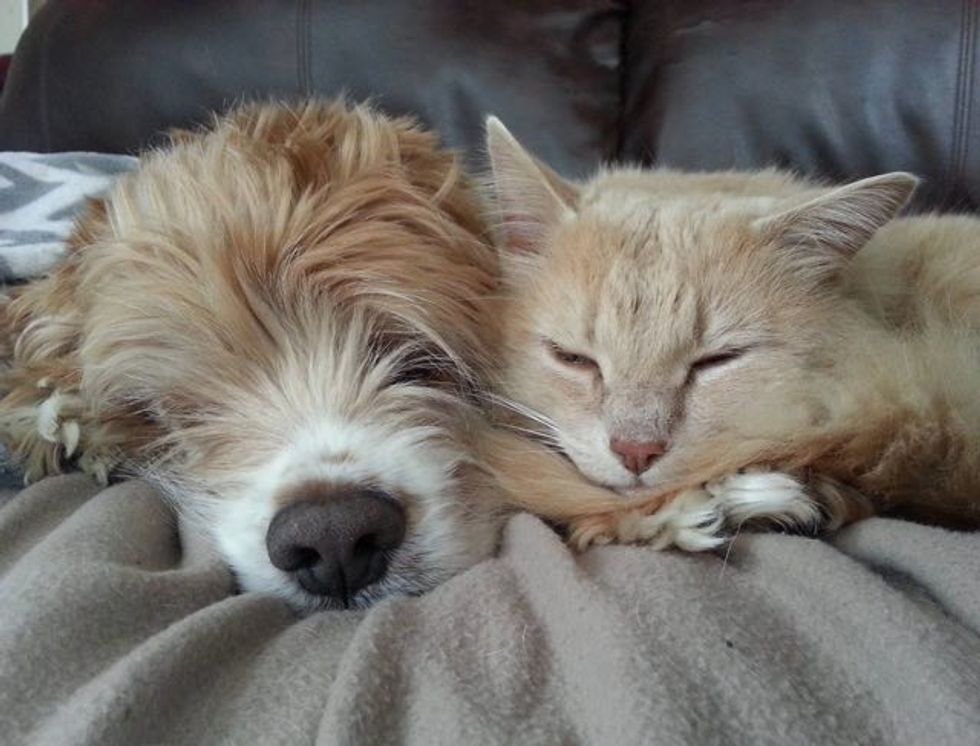 They nap together.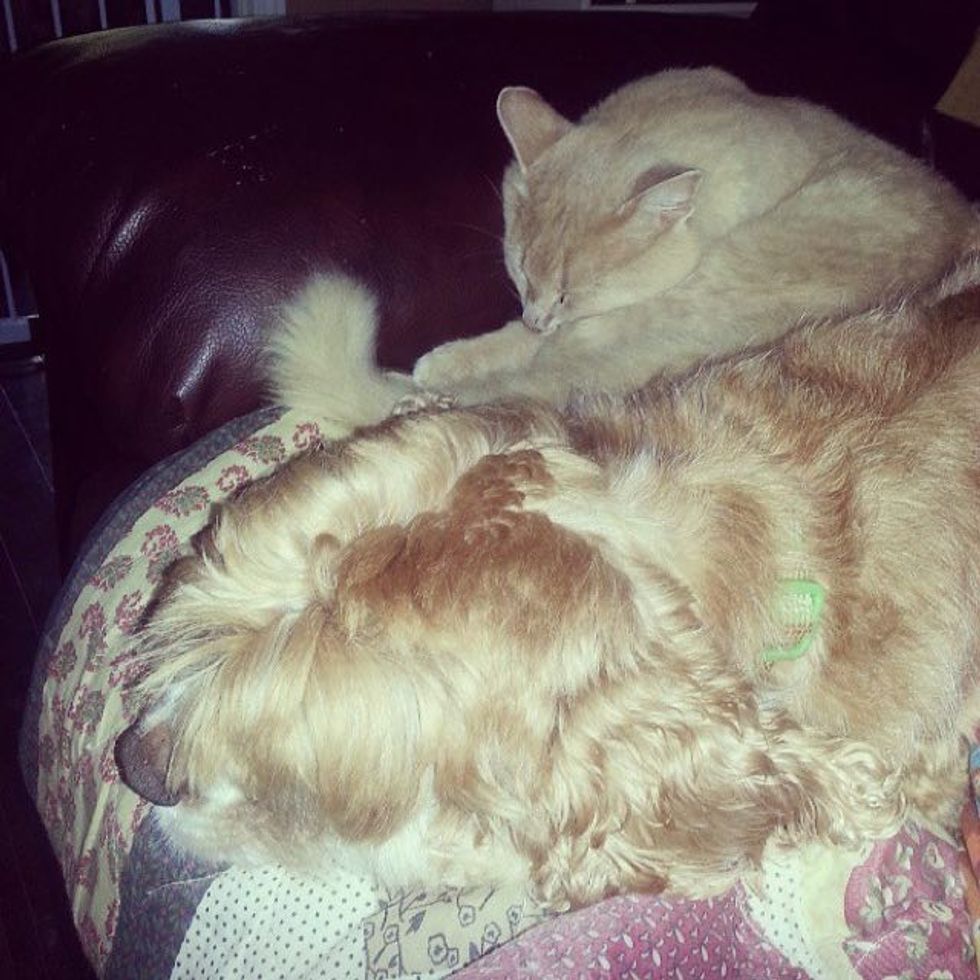 They even visit the vet together.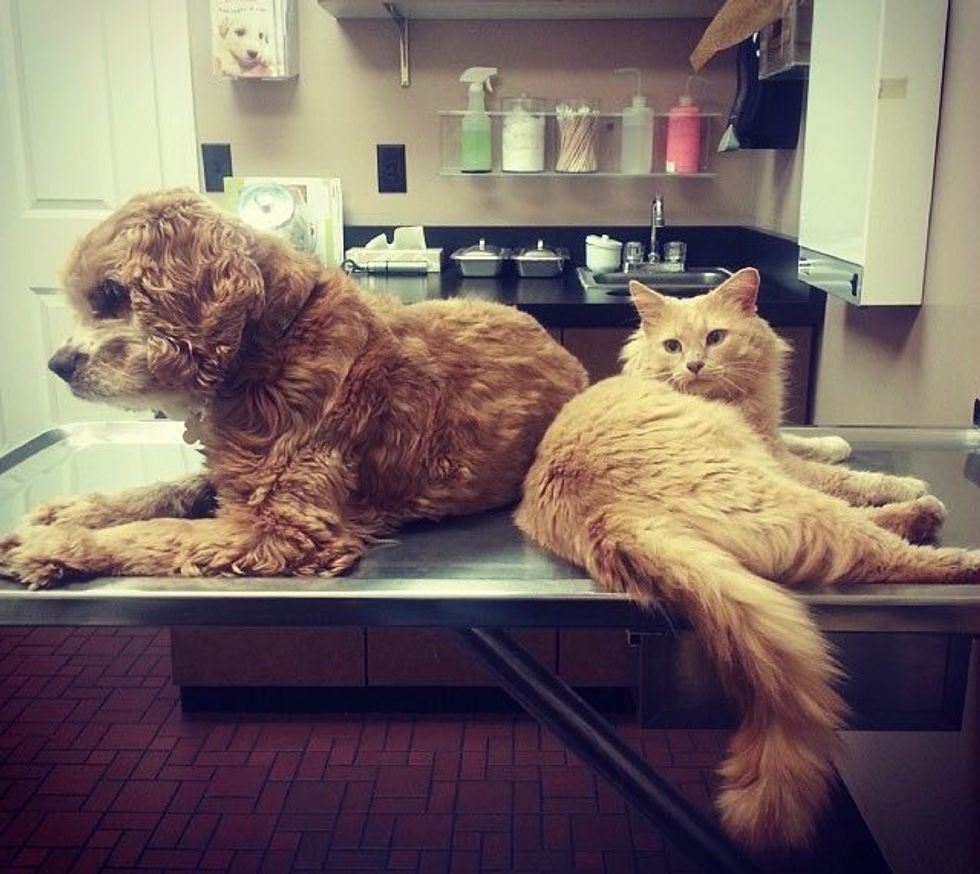 Gunther and his gang of furry friends.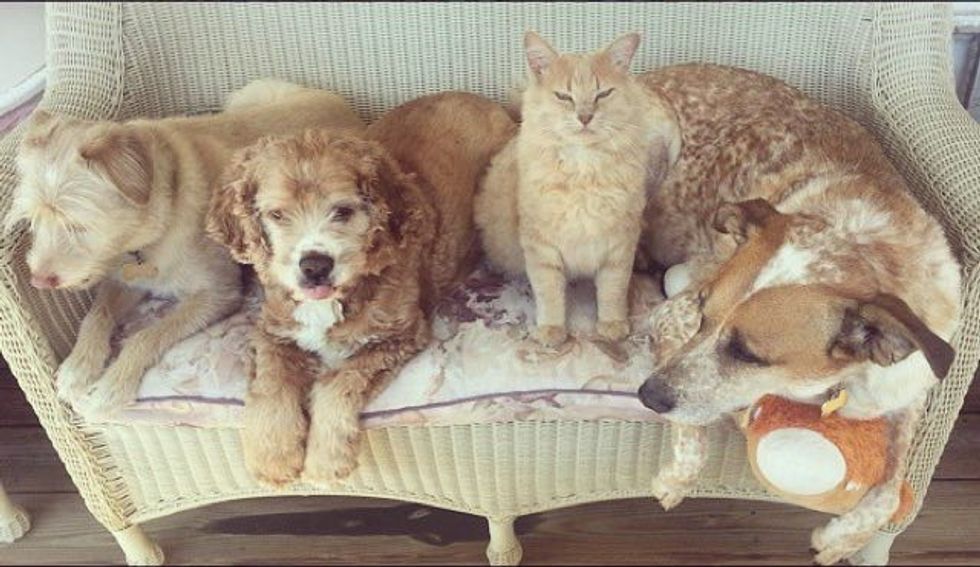 Sharing their human's bed for a nap.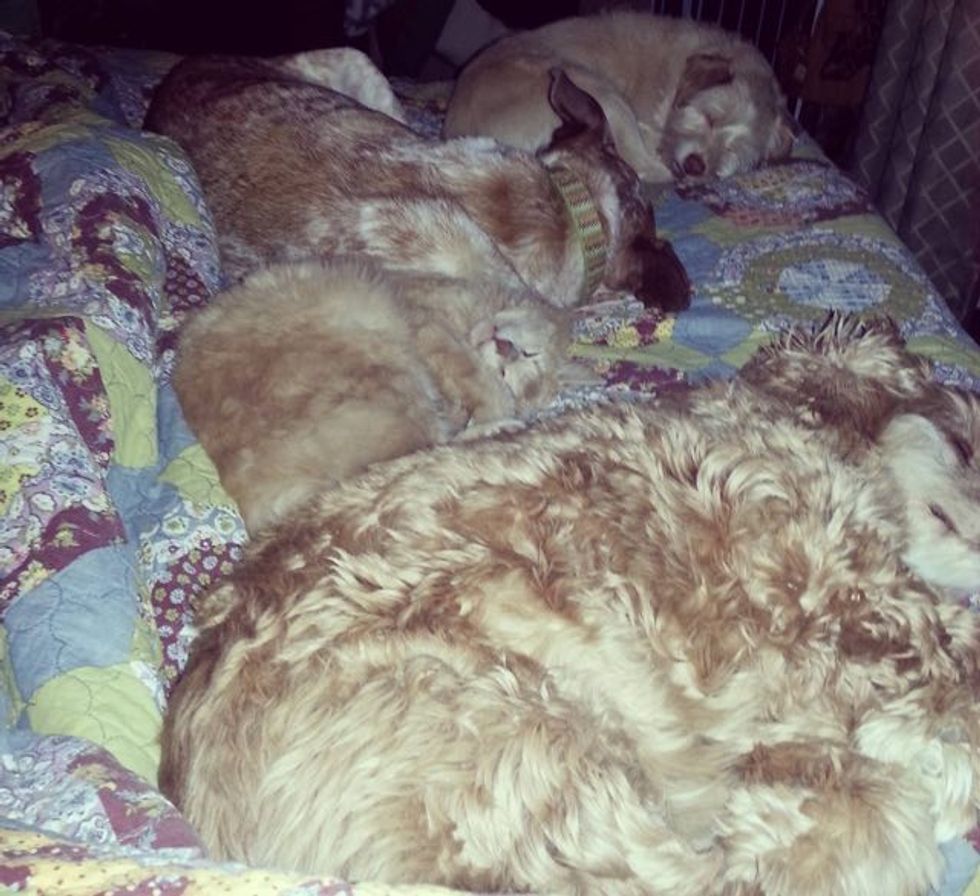 Gunther is always by his best friend's side.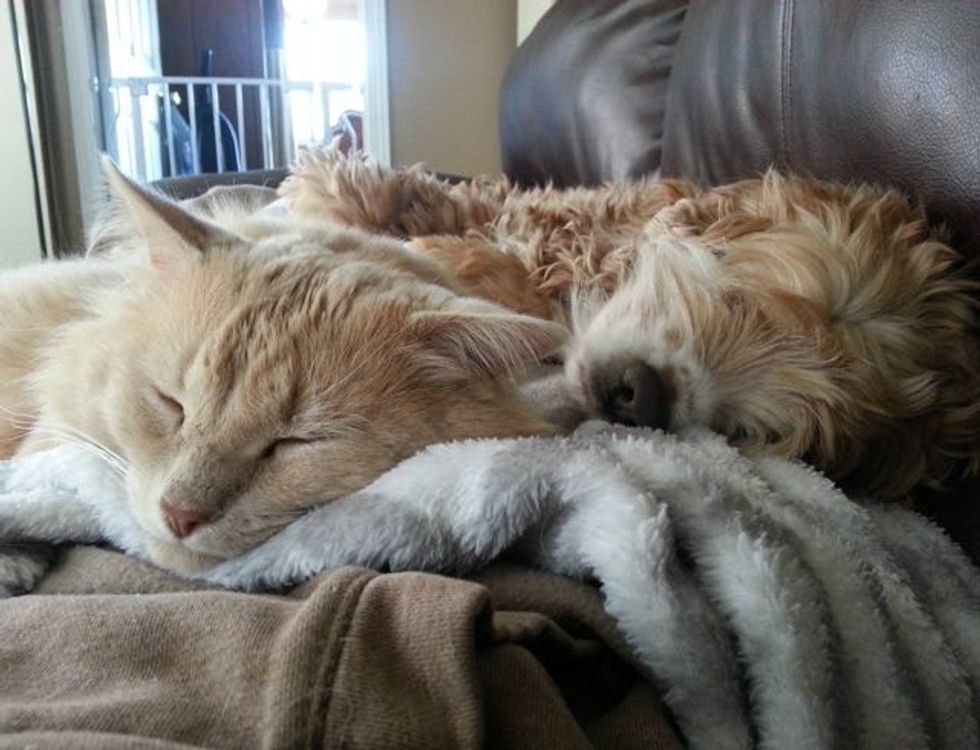 Photos by Ashley H. @eyohkay.