Meet Sol the ginger kitty. He was found under the deck meowing for help. They gave him a home and a friend who is also a ginger cat.
Sol was born in the wild. "When we found him on June 21 he was under our deck, half-starved, crying, flea-infested and pitiful. Just one lone kitten? Where was his mother, his siblings? How did he get under our deck, all alone? We'll never know," the family said. "We immediately decided to clean him up and keep him."
"His first couple weeks were rough. We had to keep him quarantined. He had a URI of some sort, and he was semi-feral.
Our one-year old cat Boots was a little standoff-ish at first, but Sol kept following him around." Sol slowly came out of his shell with help from Boots. The two became best friends.
Meet Sol, the little ginger, who was found under the deck. They cleaned him up and welcomed the little one to his new home.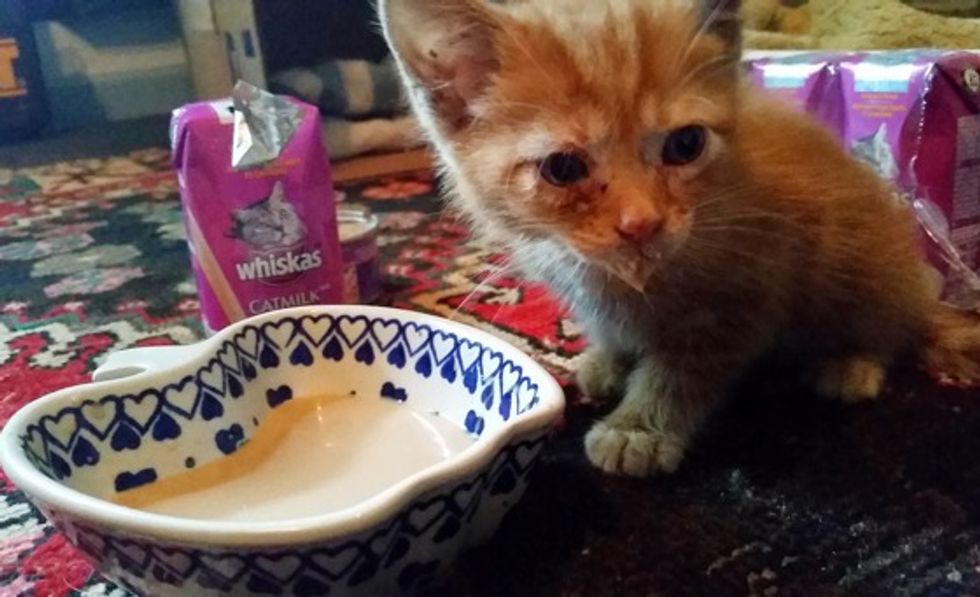 Sol slowly came out of his shell and was nursed back to health. This is him snuggling with his rescuer.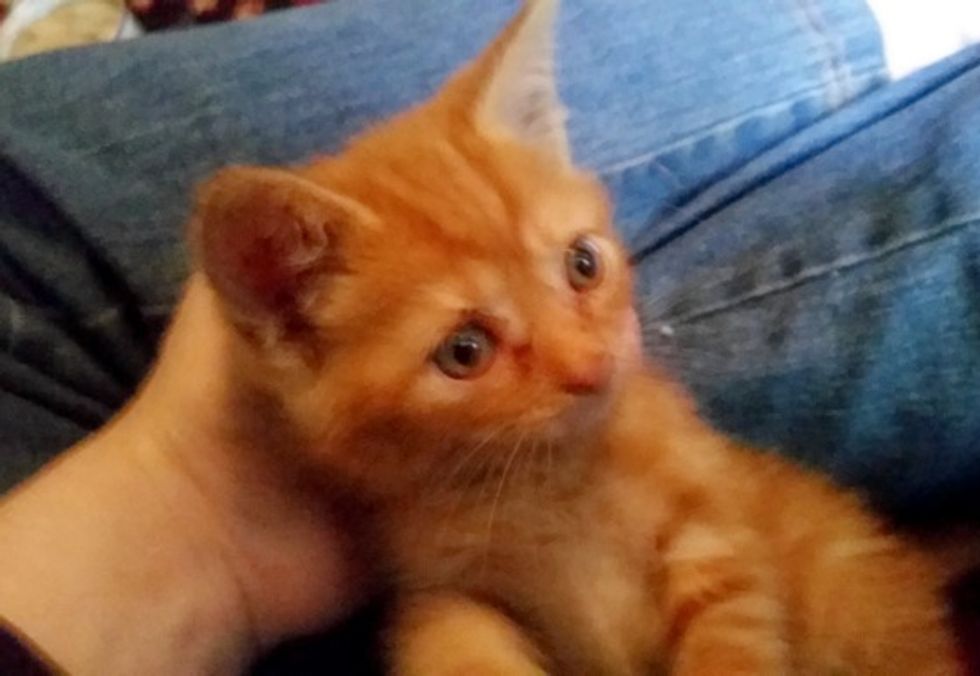 Sol met another ginger cat named Boots. "Boots wasn't Sol's biggest fan at first, but Sol grew on him."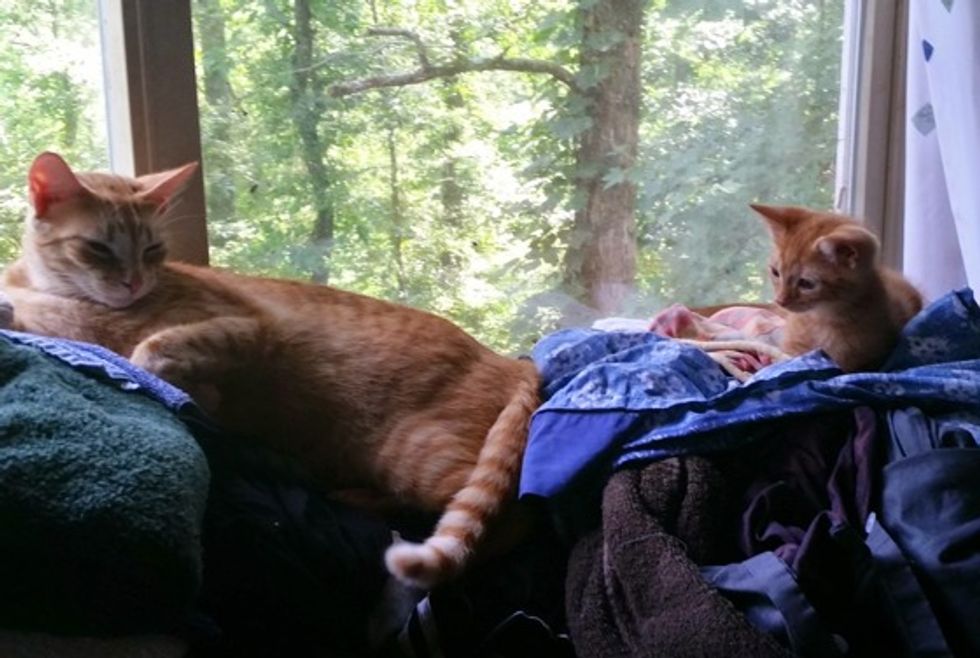 "Wouldn't take no for an answer."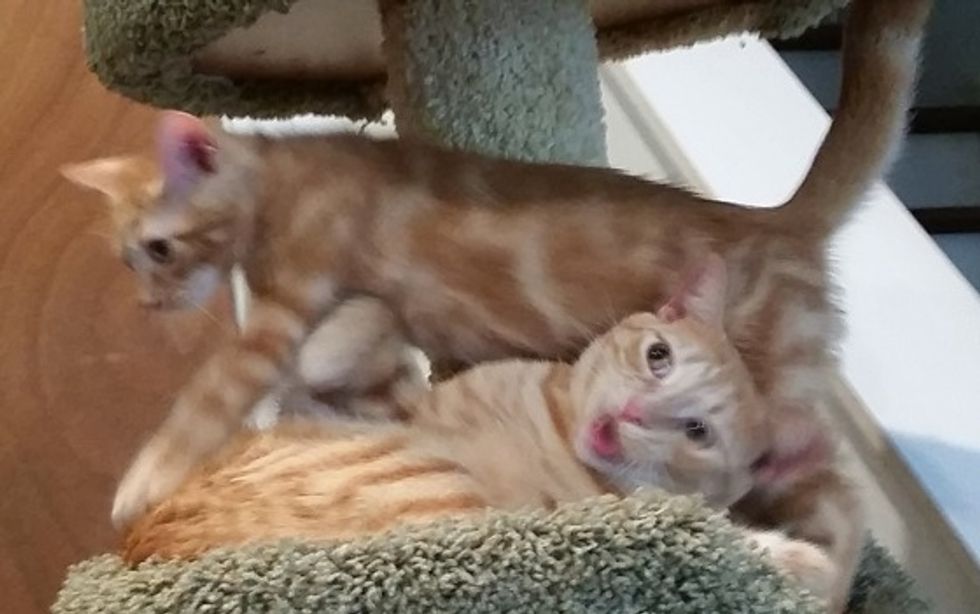 "Soon it became weird to see one without the other"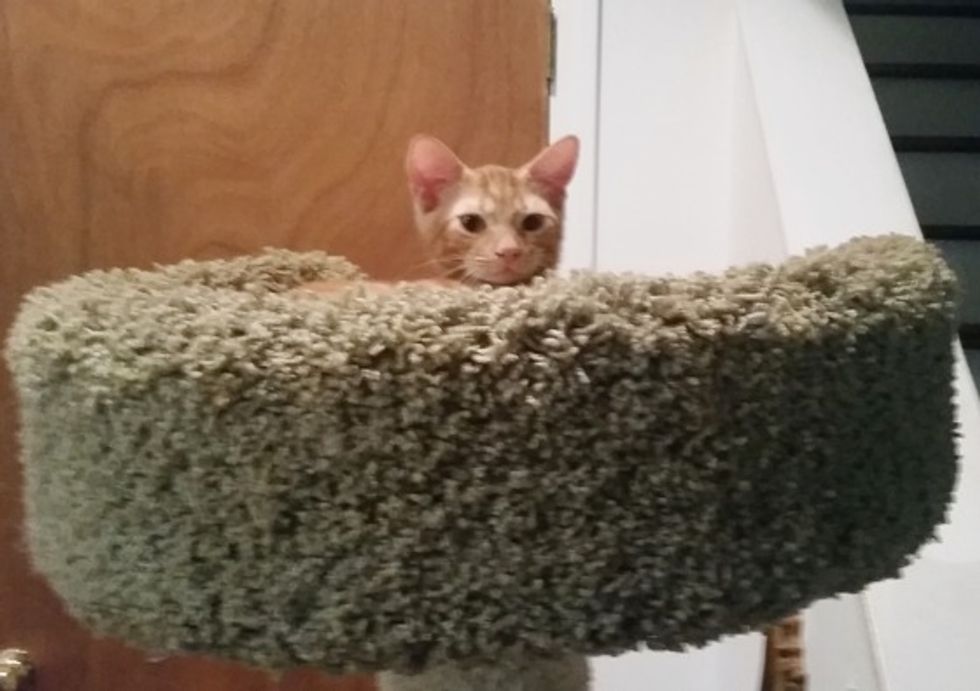 "Now it is true love."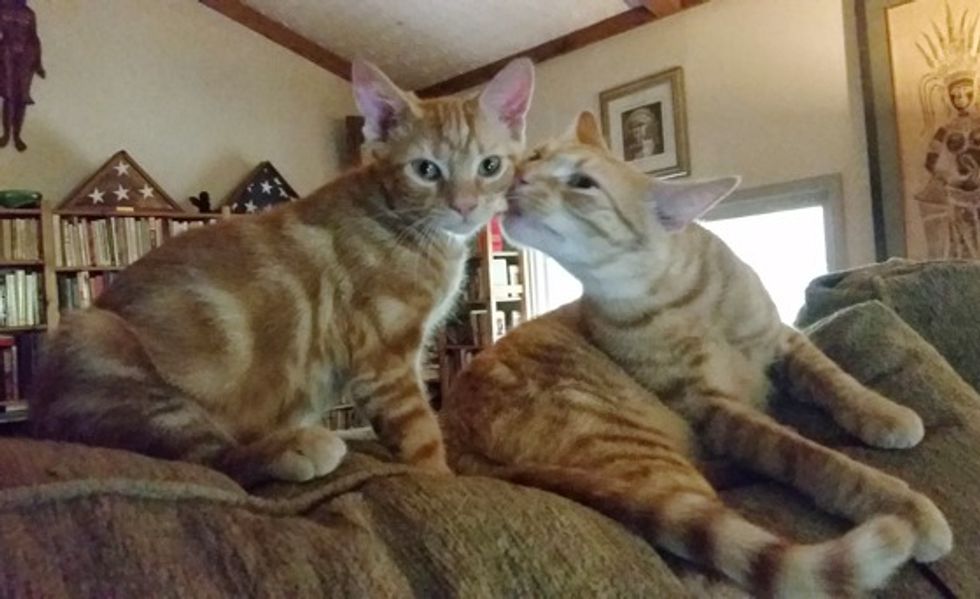 Photos via imgur.