Soren the kitten is a little fighter. He's the only survivor in his litter rescued by Good Karma Pet Rescue of South Florida. Dr. Simon has been giving the little tabby around-the-clock care - bottle feeding, treatment, cleaning, keeping him warm and giving him a lot of love to help him get better.
"Soren is still hanging in there under the care of our awesome veterinarian, Dr. Simon. I got quite a laugh out of him when I called him an honorary Good Karma Foster Mom," said Good Karma Pet Rescue.
"We hope so much to be able to reunite (the kitten) with his mommy."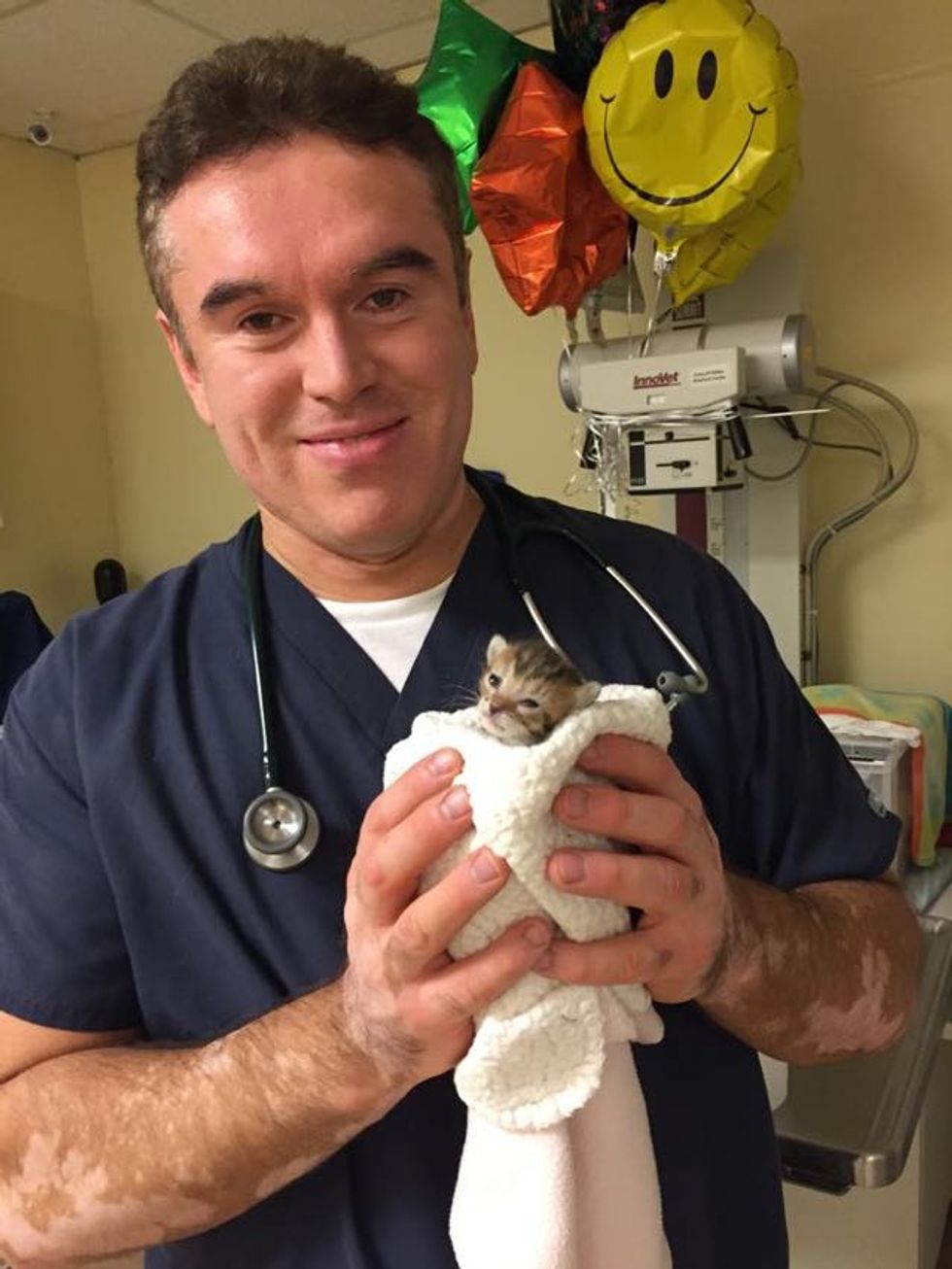 Hang in there little one!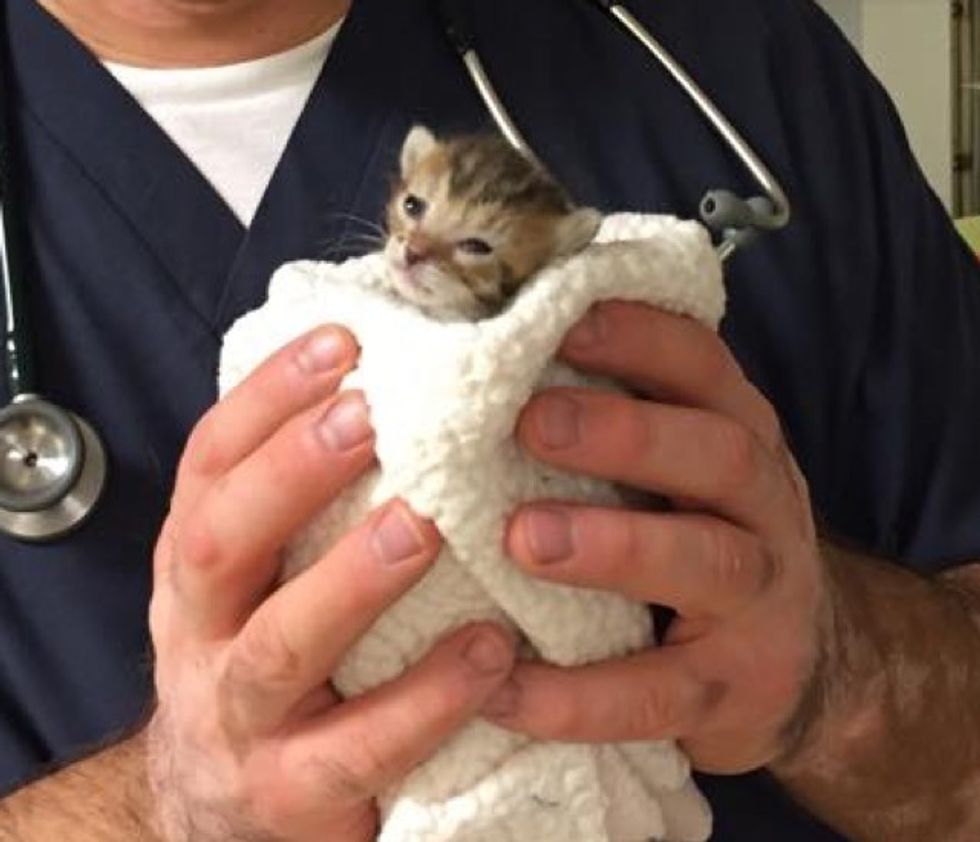 Follow Good Karma Pet Rescue on Facebook.