A neighbor spotted a tabby cat trapped inside an abandoned property in Bishop Auckland, North East England. The house had been boarded-up for about a week, so the resident immediately called for help.
Meet TJ!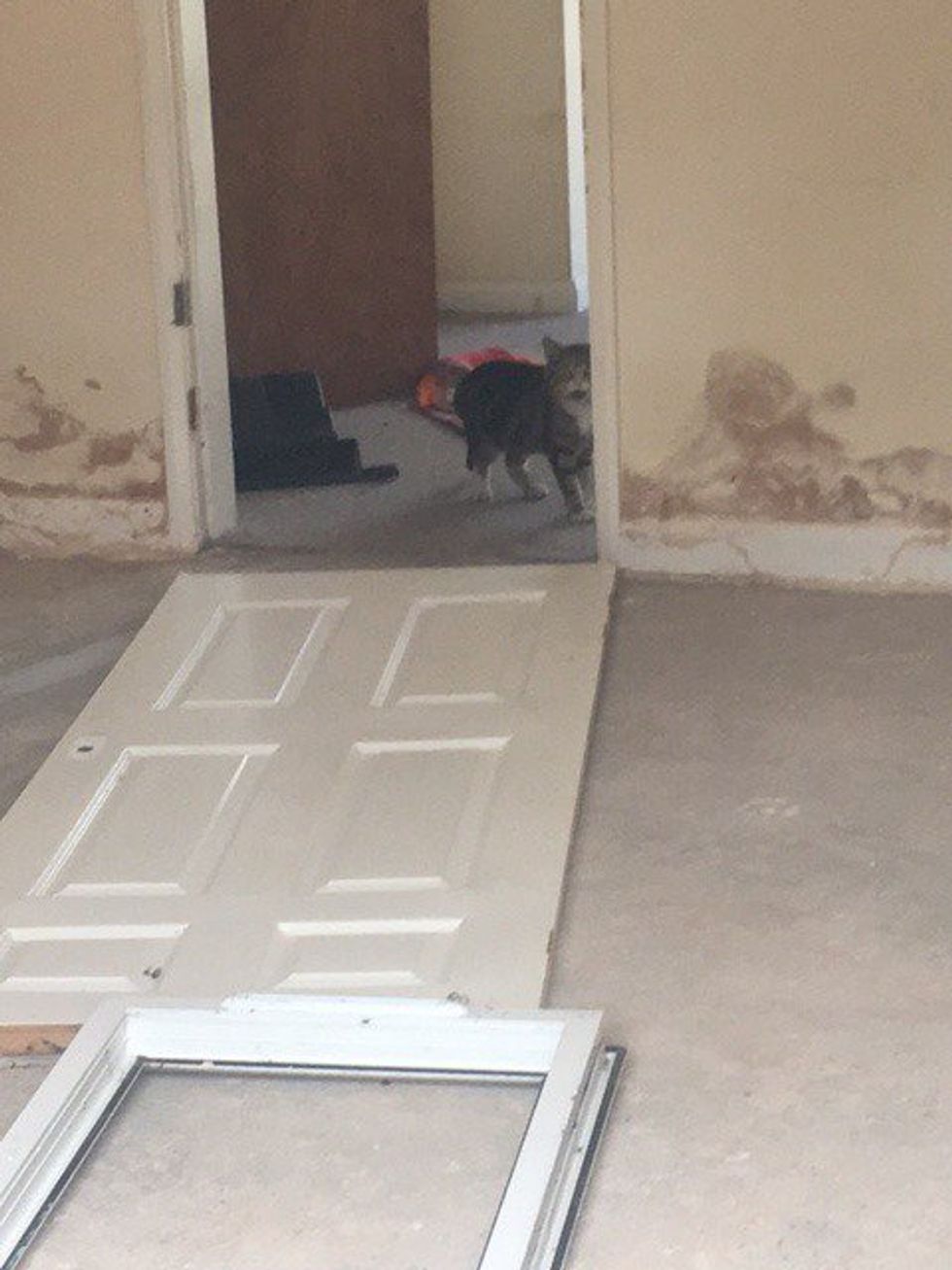 RSPCA
On July 12, the RSPCA received a call about a trapped cat and rushed to his rescue. Inspector Gemma Lynch couldn't find access to the house at arrival, so she insert food through the letterbox hoping the kitty would come out from hiding, and he did.

"The house has been vacant for several years according to the neighbours. There was a smashed window at the back where TJ crawled inside and then it must have been boarded-up whilst he was still inside the house so he was stuck," Lynch said in a press release sent to Love Meow.
They didn't know who the owner of the property was so Lynch contacted the fire department for a helping hand. After firefighters unbolted the boarded-up window, Lynch was able to coax the kitty out but the tabby boy was understandably very scared after the ordeal.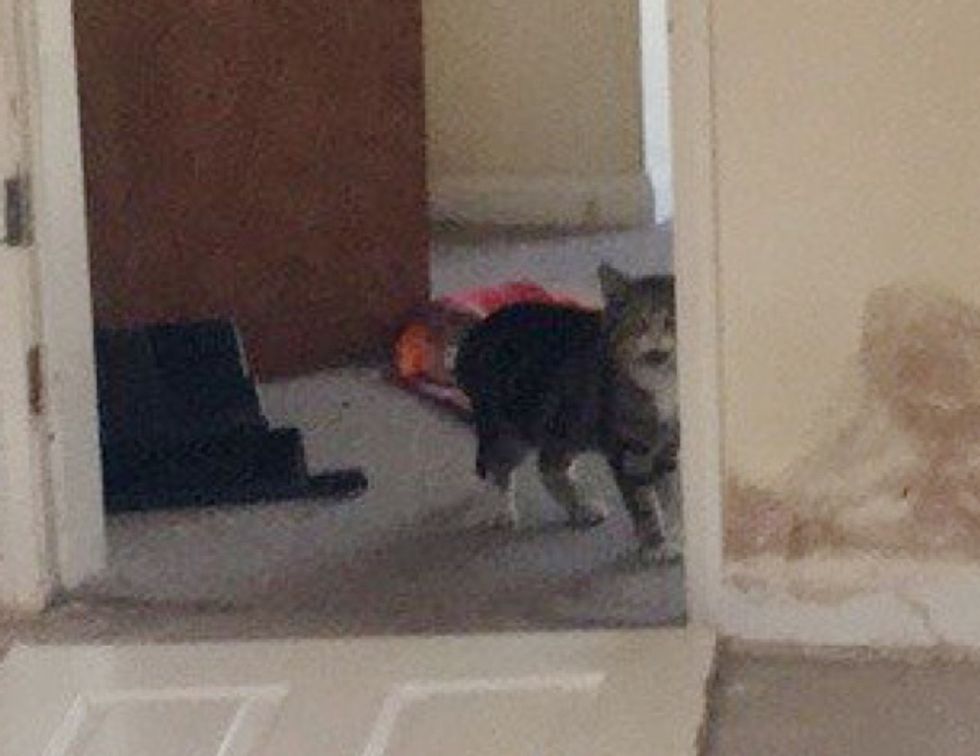 RSPCA
When they got TJ out to safety, they quickly found out that the kitty belonged to a resident nearby who had been searching for his missing cat.
When a man from the neighborhood was told that there was a cat being rescued down the street, he knew right away that it was his lost cat. He had been looking for TJ for a week.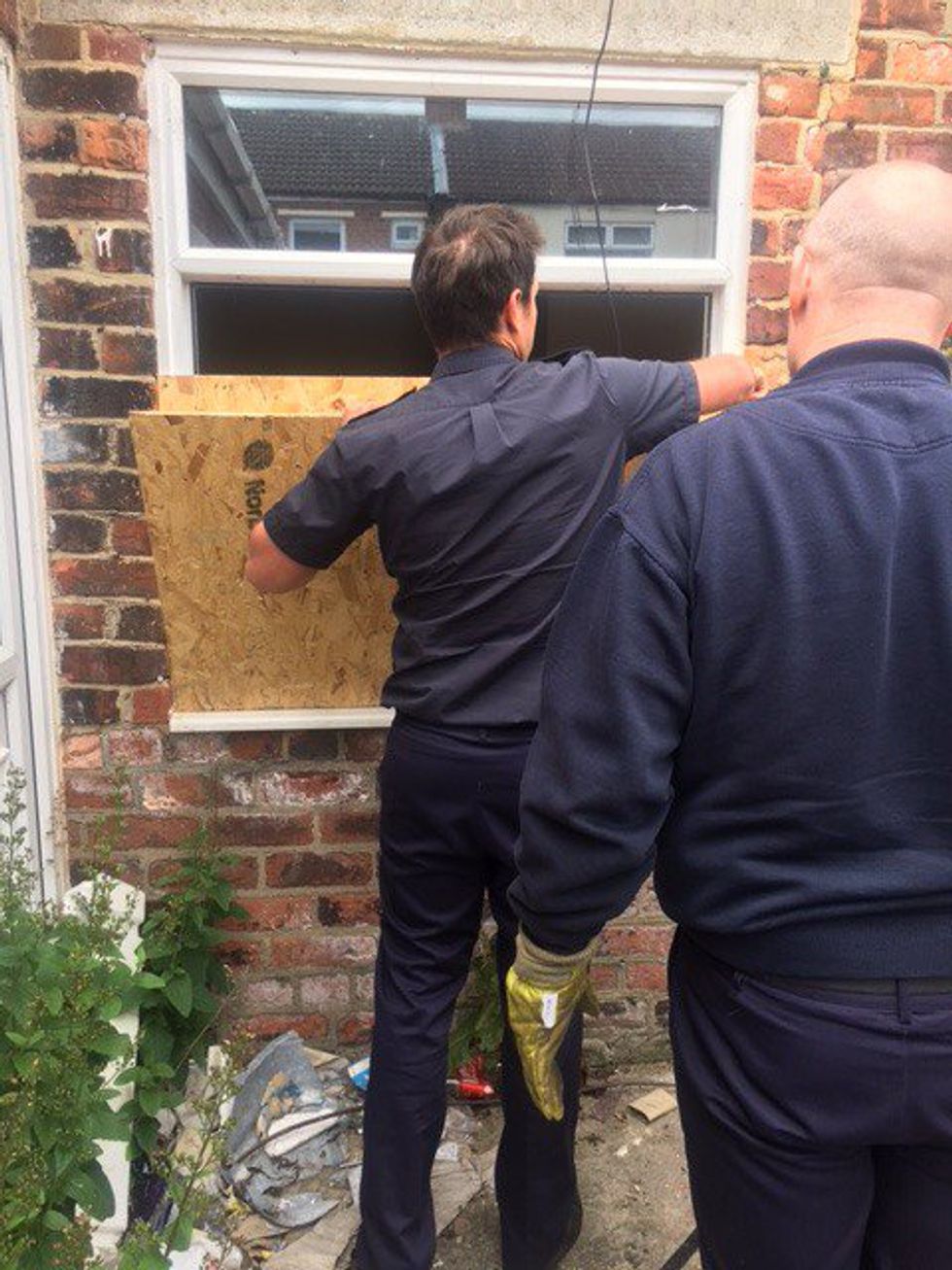 RSPCA
It was a lovely reunion. The man was so relieved to have his beloved feline safely returned. TJ lied down on his comfy blanket, trying to make up for missed belly rubs.

"He was delighted to be reunited with TJ, as was his other cat. They had both really missed him," Lynch said.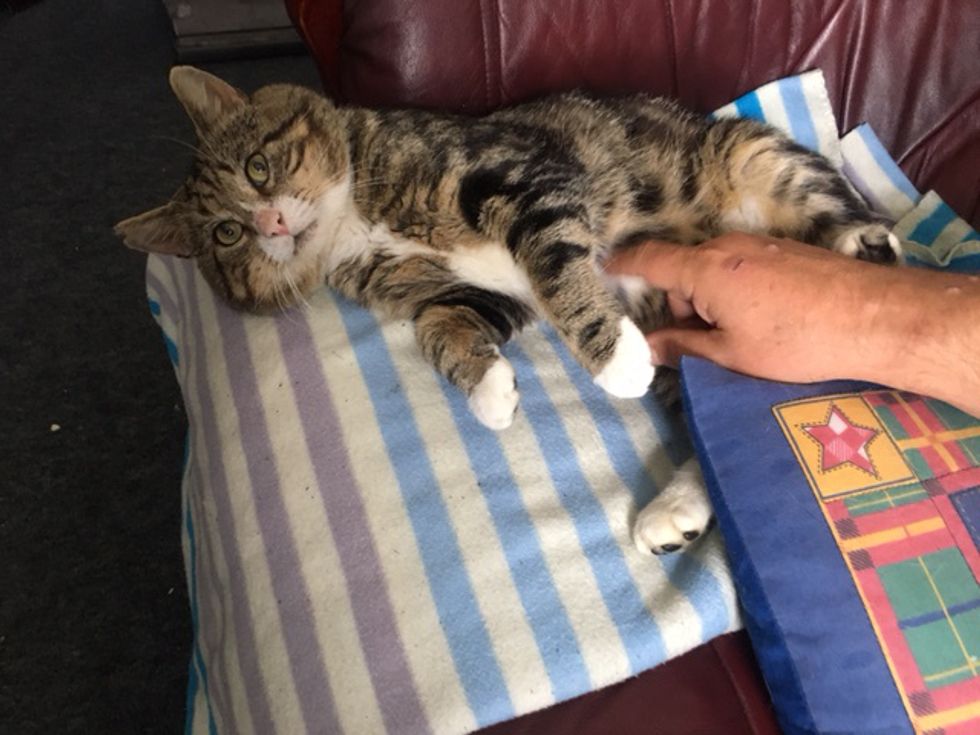 RSPCA
"Microchipping your cat is the most reliable way to identify them and gives you the best chance of being reunited if they become lost," Alice Potter, the RSPCA's cat welfare expert, said. "Make sure your cat is microchipped and registered with your current contact details."

"It's lucky that a neighbour spotted him at the window and called us," Lynch said.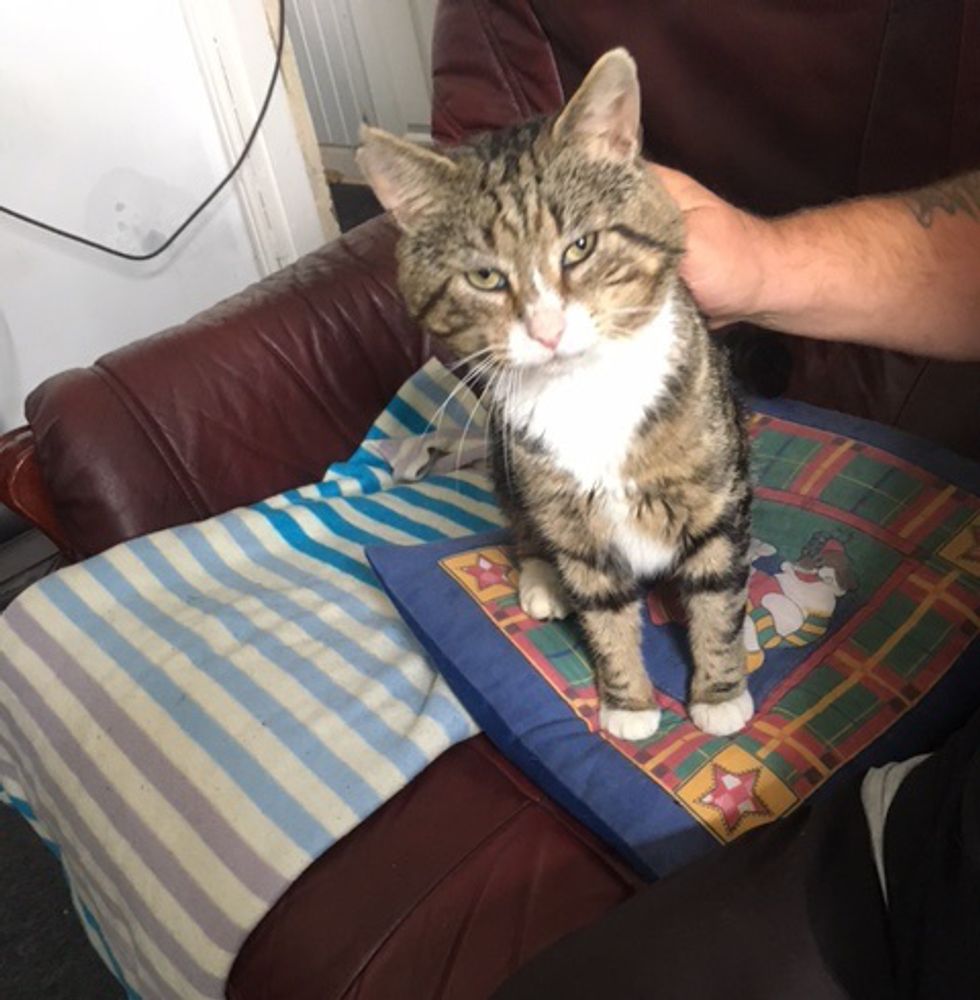 RSPCA
TJ is so happy to be back with his human dad. There's no place like home :).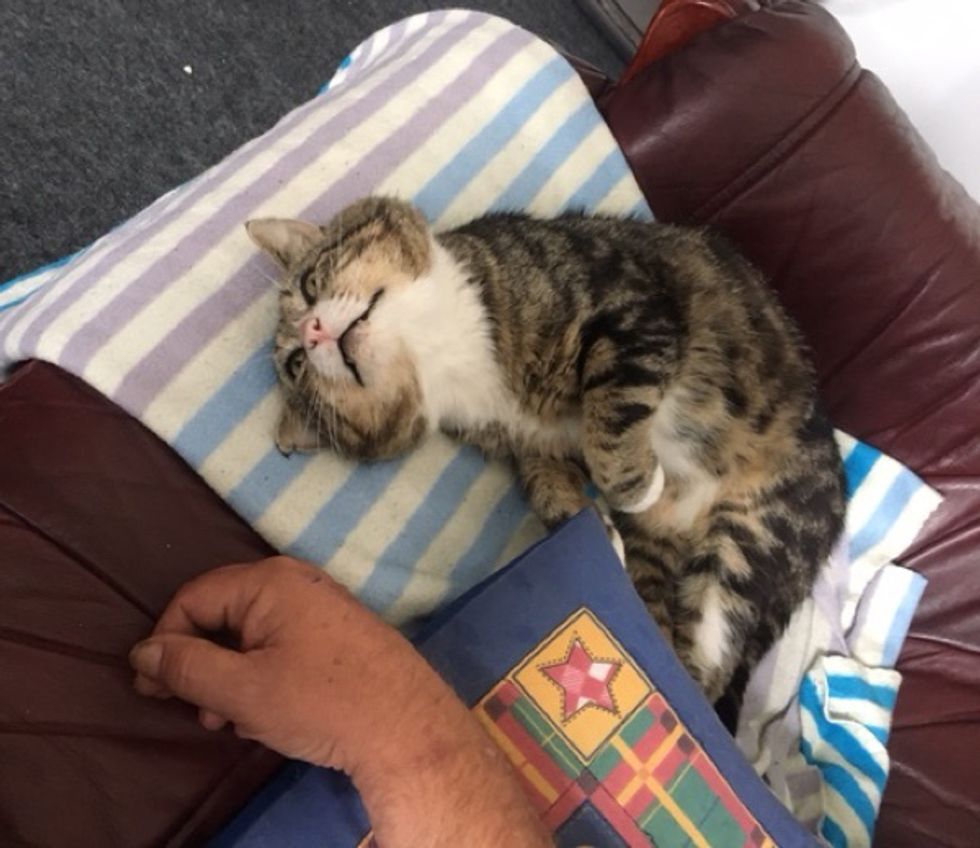 RSPCA
Share this story with your friends. If you would like to support their rescue efforts, click here to see how you can help. Follow RSPCA on Facebook.
Related story: Family Saw Photos of Their Missing Cat on Shelter Page, Tearful Reunion After 2 Years