Rosie the cat with a rare disease has survived against the odds thanks to the generosity of people who have donated over £1600 to help pay for a life saving operation.
Rosie was admitted to the Cats Protection Bridgend Adoption Centre as an 8 month old cat. "It was apparent that something was seriously wrong as she only weighed the same as a 12 week old kitten. She was urgently admitted to the vet who diagnosed a diaphragmatic hernia; this is a defect or hole in the diaphragm that allows the abdominal contents to move into the chest cavity," Cats Protection wrote. "Her colon, small intestine and spleen were all in her chest cavity, it's surprising she has survived this long," said the vet.
Her only chance of survival was an urgent life saving operation to repair the hole. The operation was life threatening and they were not sure if she would pull through but Rosie is deserving of this life line as she is a little sweetheart and a fighter.
Rosie needed the £500 operation to fix her hole. Bridgend Cats Protection immediately launched an appeal to raise funds for the operation. ( Walesonline )
"We posted Rosie's story on our Facebook page and were little prepared for the amazing response it would receive. More than £1,200 was donated with 12 hrs; the total amount donated is over £1,650 with money still coming in. The generosity of the public meant that Rosie's operation could go ahead & other cats in desperate need could be helped as well," Centre manager Sue Dobbs said via WalesOnline .
"Rosie is back with us at the centre. She's still very weak but hopefully with lots of TLC will go from strength to strength. She's such a loving and adorable little cat and it's thanks to all your generous donations that she is with us today."
Rosie is a little survivor and despite all the odds is still fighting for her life. "Hopefully she will carry on to make the miracle recovery she started to show the day after her operation."
Rosie the cat with a rare disease has survived thanks to the generosity of people who helped to pay for a life saving operation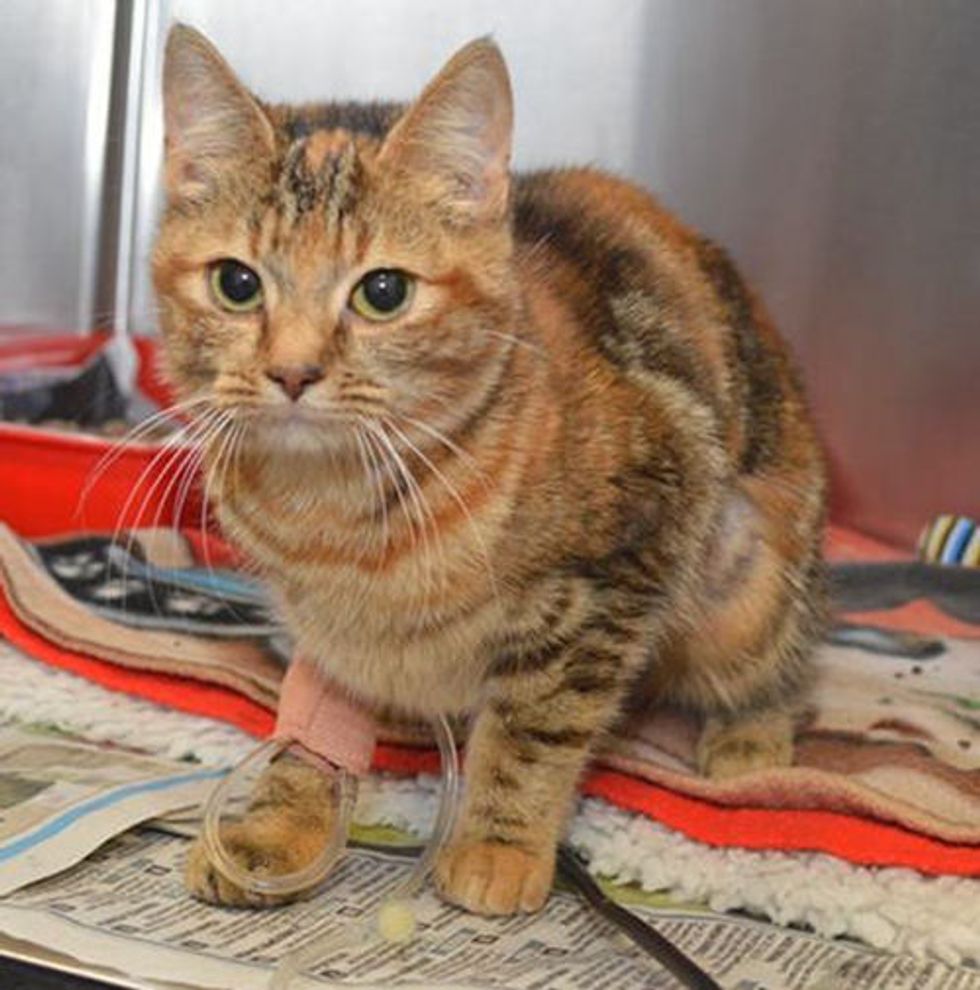 She is on her way to make a miracle recovery.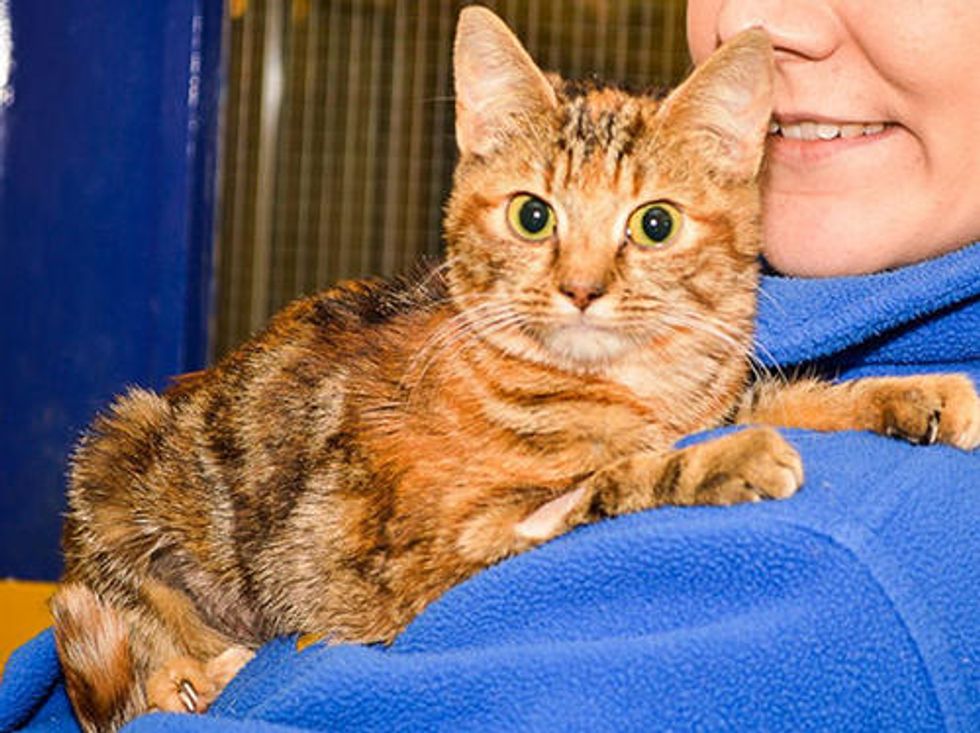 Photos by Cats Protection Bridgend Adoption Centre (Follow them on Facebook )