Scooter the cat has a very special friend. His name is Joejoe a capybara who loves kitties especially Scooter. They found each other and became best friends.
The two buddies play together and sleep together. Scooter may think Joejoe is an oversize guinea pig, but he surely adores him and clings to him like a brother.
[Scroll down for video]
Meet Scooter the cat and his special friend, Joejoe the capybara.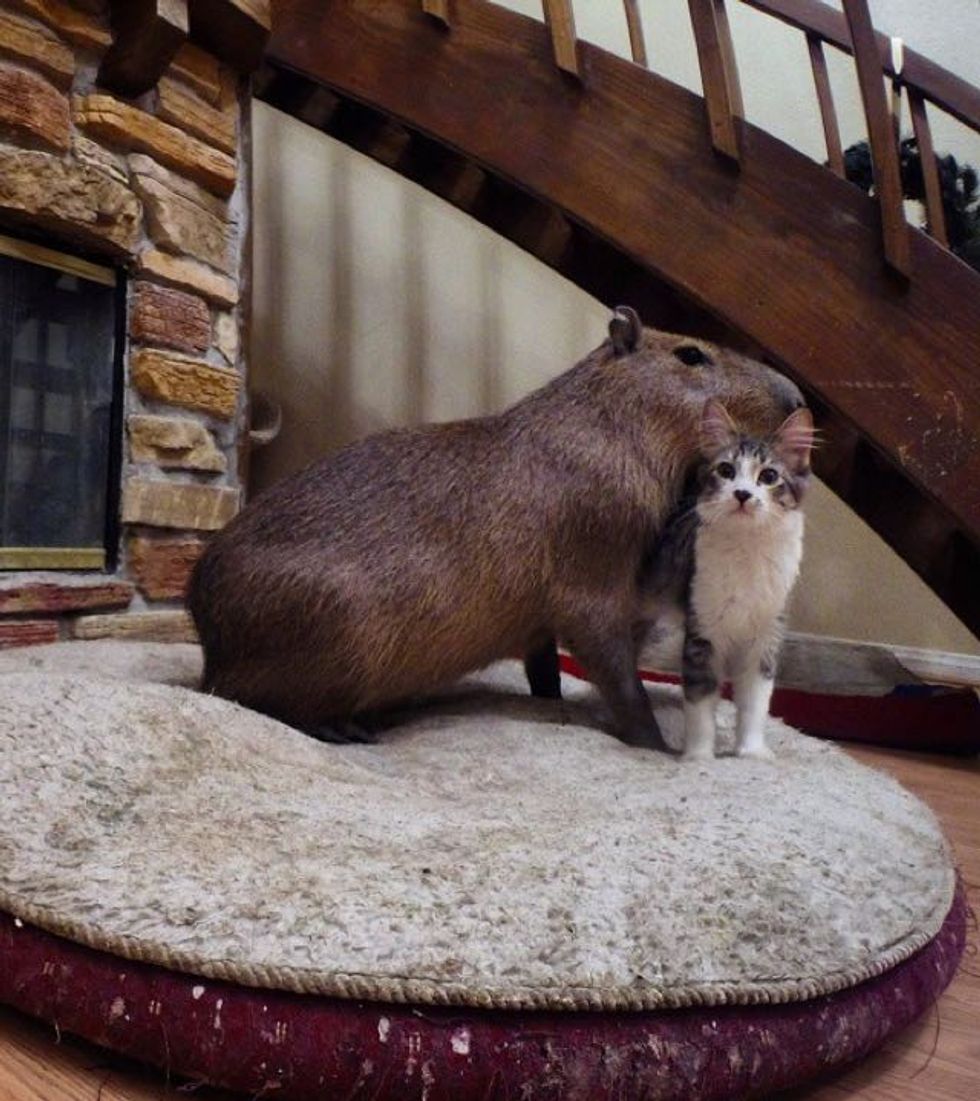 Fluffy kitty play time!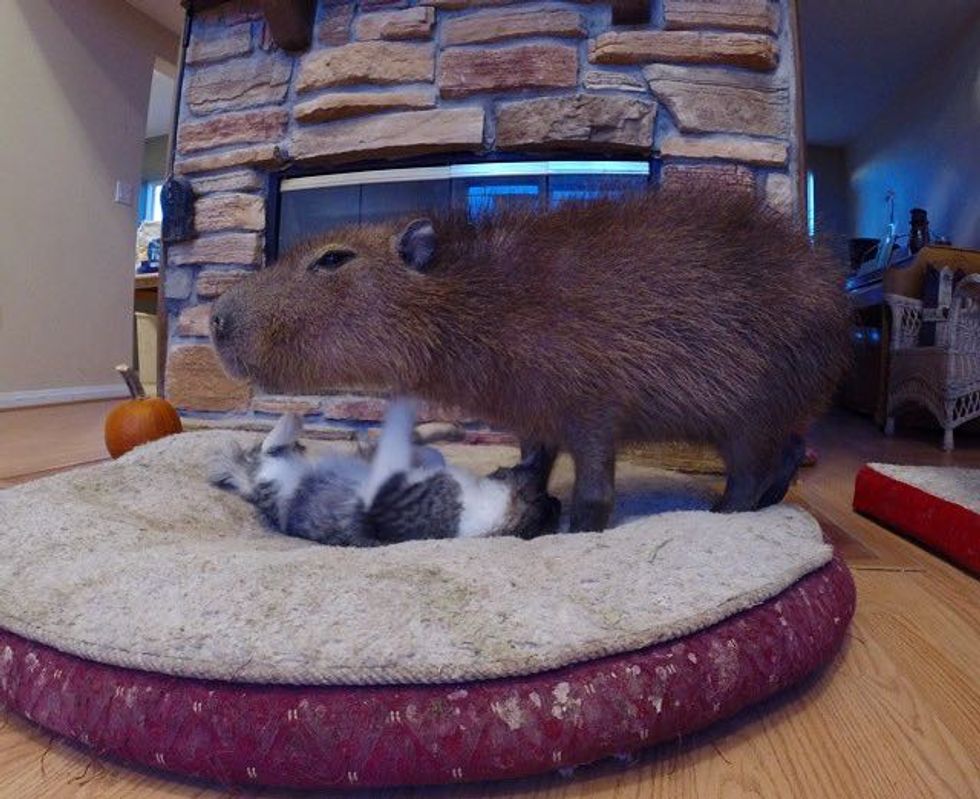 "Belly rubs please!"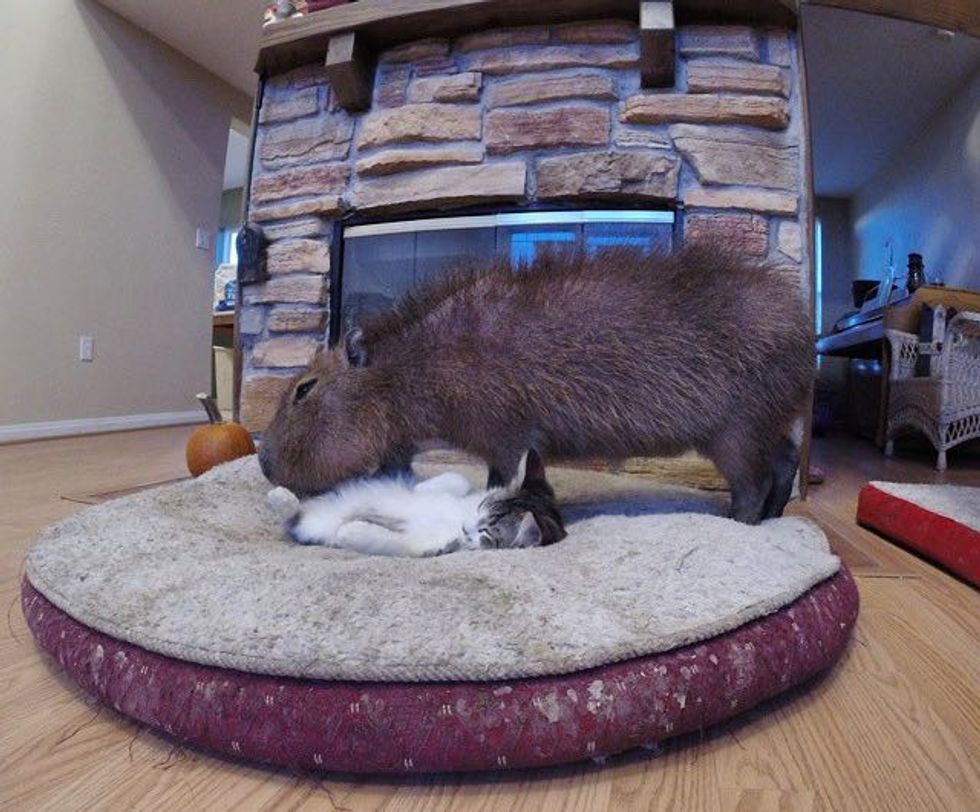 Waiting for their human dad to put some cartoons on for them.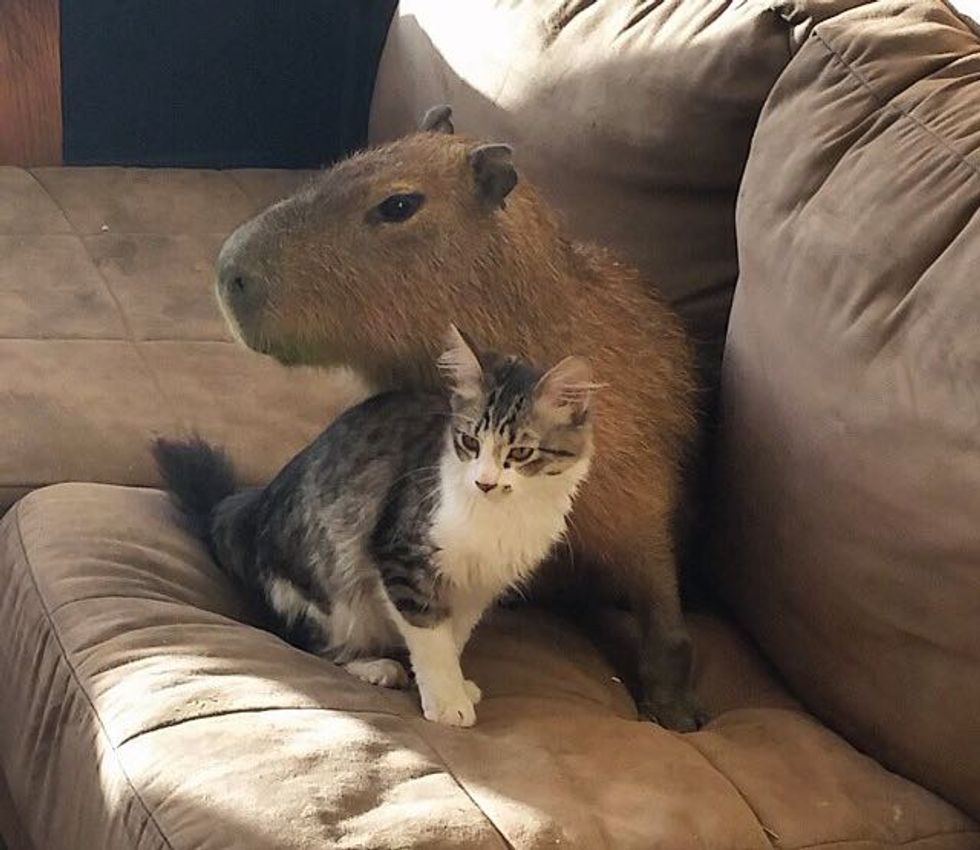 While waiting, Joejoe gives Scooter a big hug!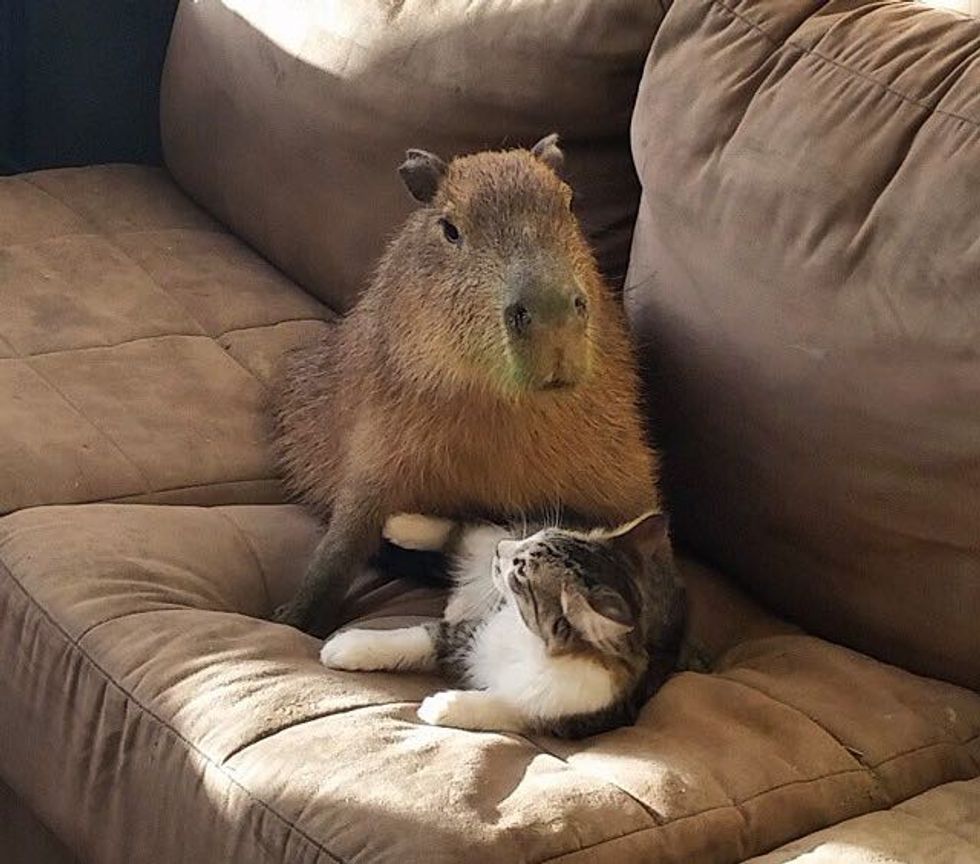 Two buddies chillin' on the couch during the day.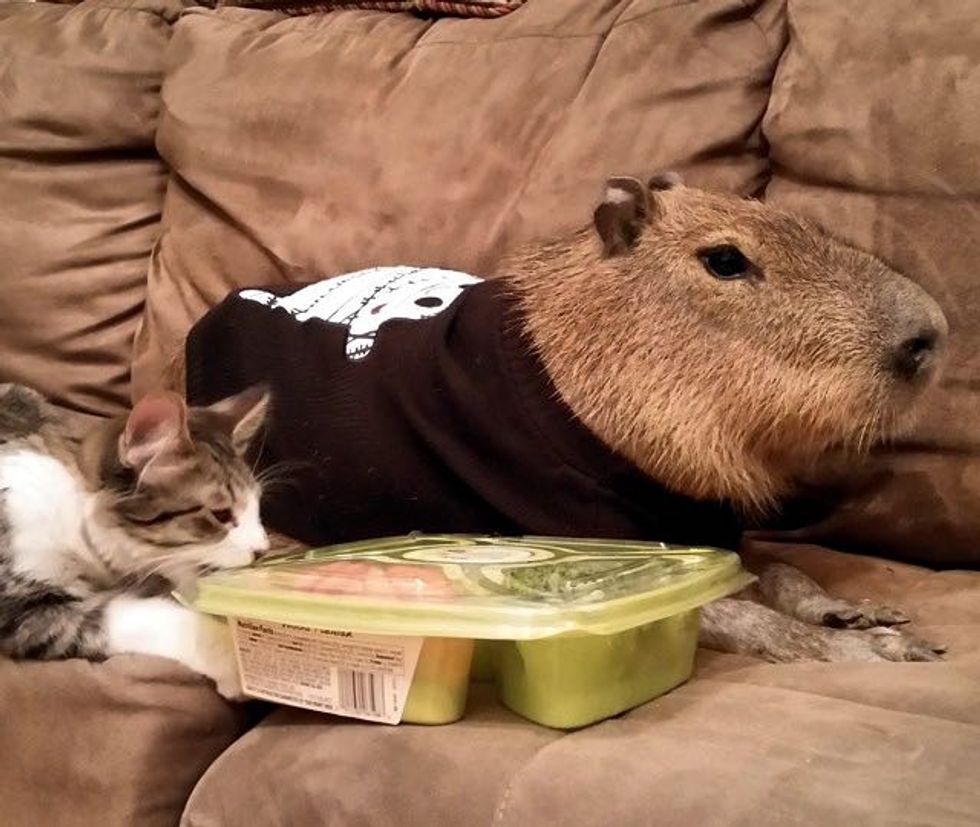 At night they snuggle together to watch critters.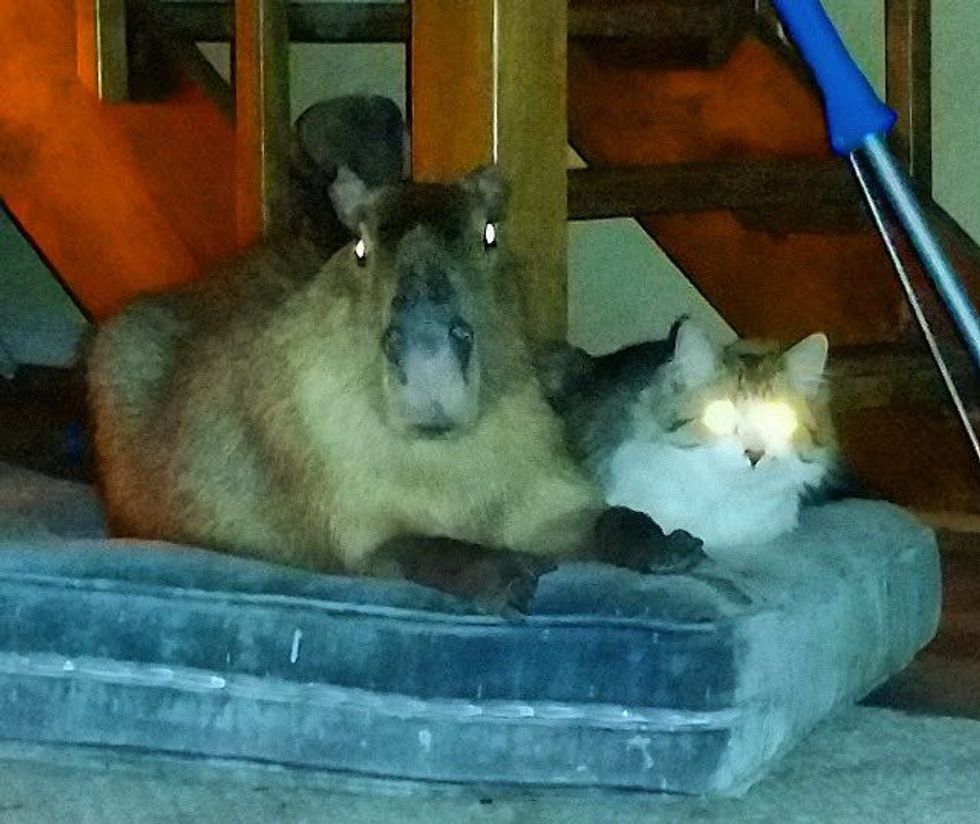 Best friends for life!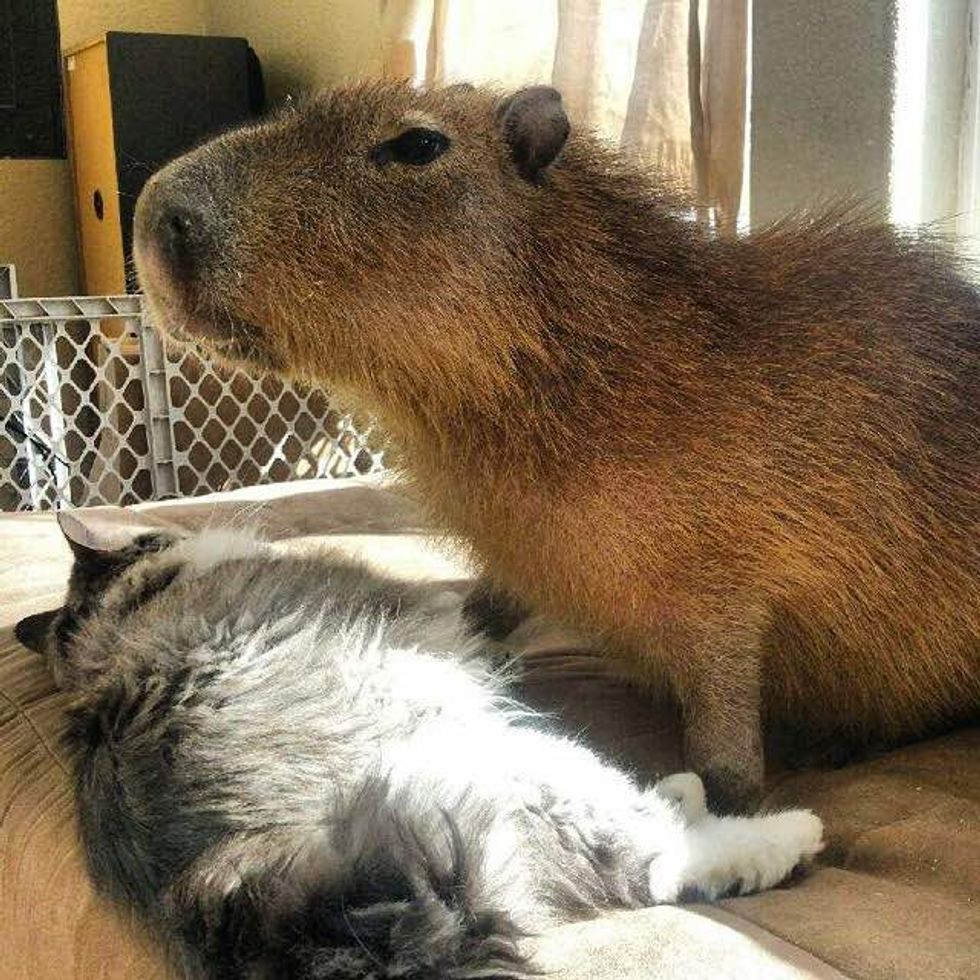 WATCH VIDEO: Joejoe loves his kitty buddy Scooter.