A man spotted a cat wandering alone near a road-stop off the highway. The scrawny little kitty stuck her head out of the tall grass as he drove by.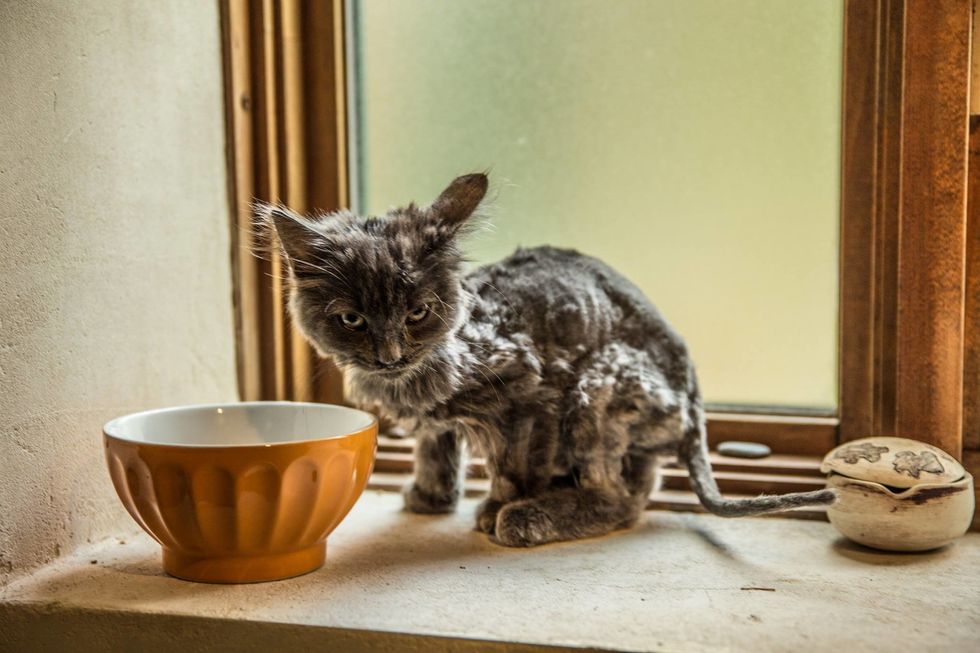 Supplied by Davy Gallant
Davy Gallant from Québec, Canada, was on his way home with his son Toby when they noticed a cat by the road. She was just skin and bones. "There are only eight houses on the 5km (3-mile) road… Not much traffic. As we always do when we see thin, shabby looking animals by the road, we stopped," Davy told Love Meow.
This is not the first time Davy found an abandoned animal in the area. He has rescued a number of cats and dogs over the years, including his previous cat CousCous who was with his family for 14 years before her passing.
"We give the animal a few minutes to warm up to us. If they come running, we give them a home (or try to find one). If they avoid us, we alert the local animal shelter to send someone over to help."
The moment Davy stopped his car, the little stray came running, begging for attention and pets.She was extremely affectionate, purring non-stop.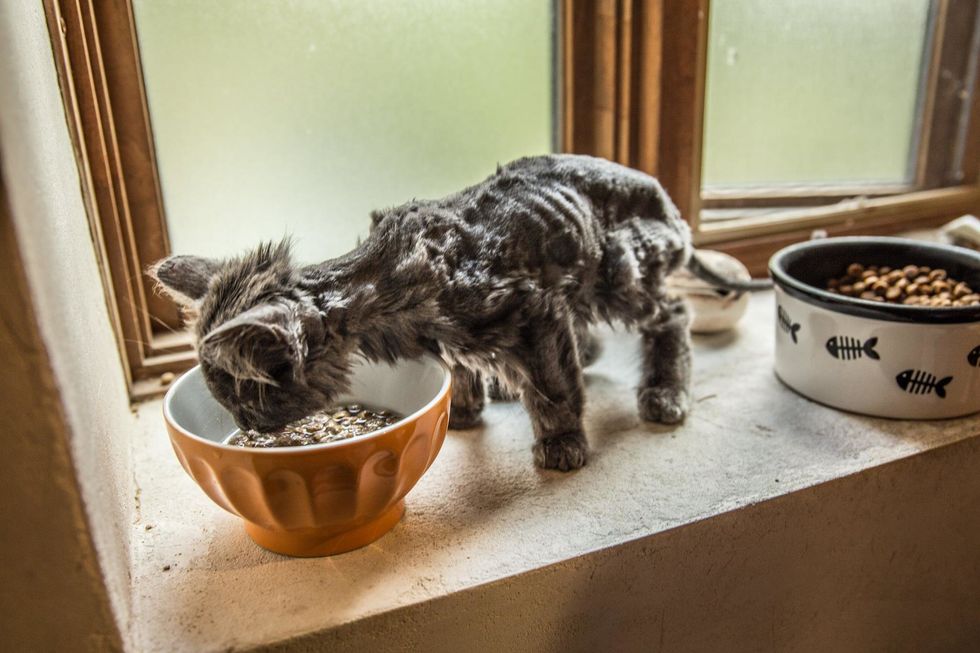 Supplied by Davy Gallant
The kitty had spoken, so Davy and his son brought her home. They named her Barley.
Barley hadn't eaten a proper meal for so long that she could hardly swallow food. "We wetted some nibbles to soft them up. She was starved," Davy said.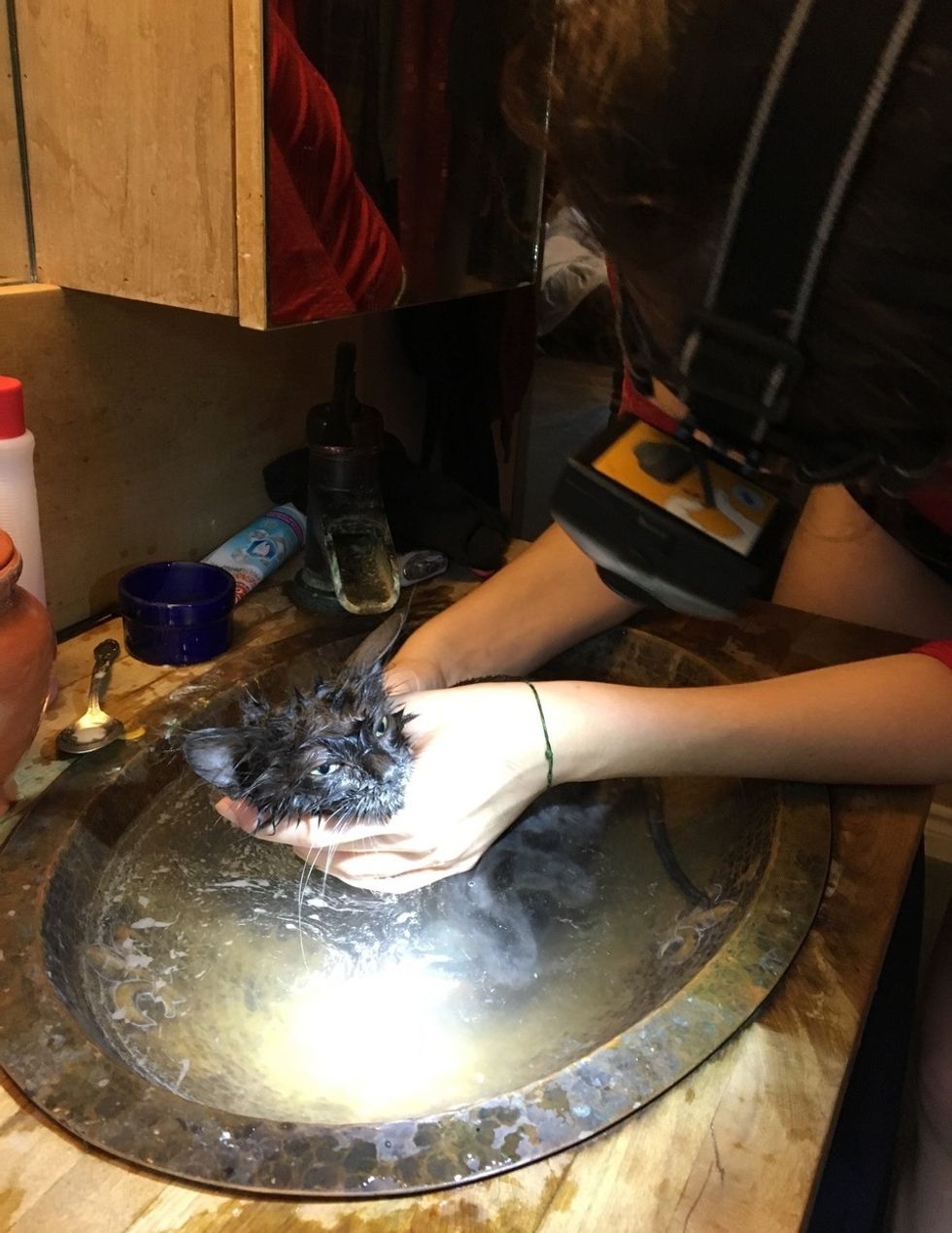 Baths to wash off all the fleas.Supplied by Davy Gallant
Barley was covered in fleas. The family bathed her in warm water and used tweezers to pick off the ones that couldn't be washed off. Several days later, the kitty was finally flea-free.
She was always in someone's lap and never wanted to be alone again.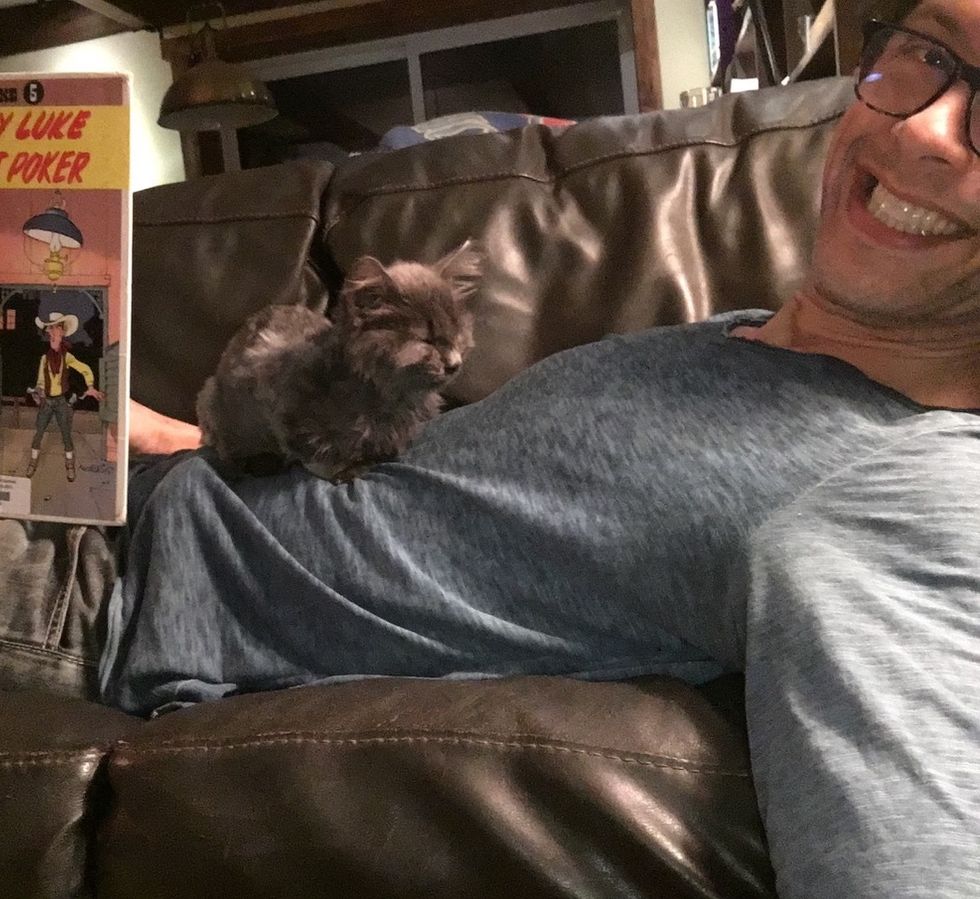 Supplied by Davy Gallant
"We thought she was three months old but the vet looked at her teeth and said she was at least 6-7 months. She'd been malnourished for a long time.
"We couldn't believe it. She was the size of a tiny kitten, and she's still very small," Davy told Love Meow.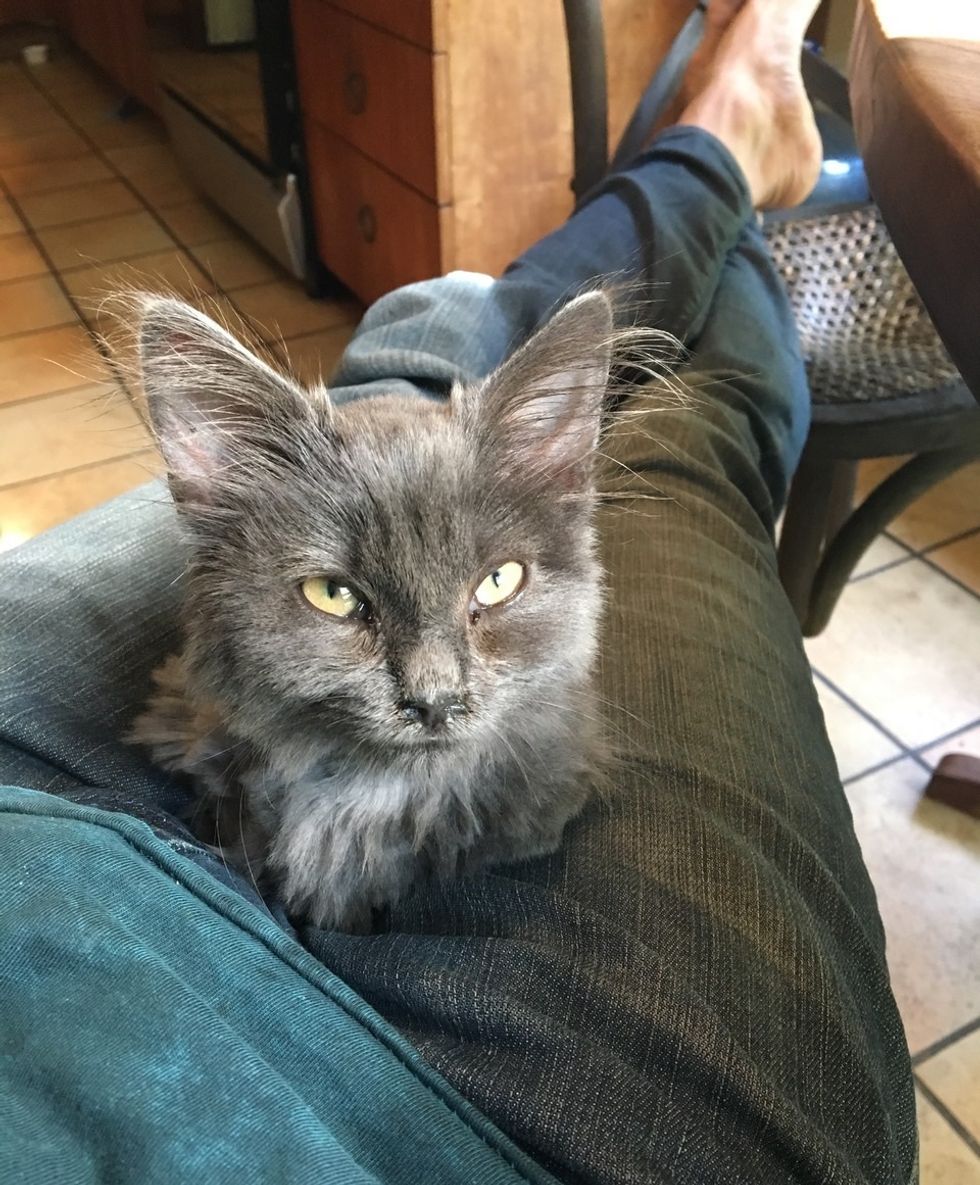 Supplied by Davy Gallant
Three months after they found her, Barley blossomed into a gorgeous fluffy cat.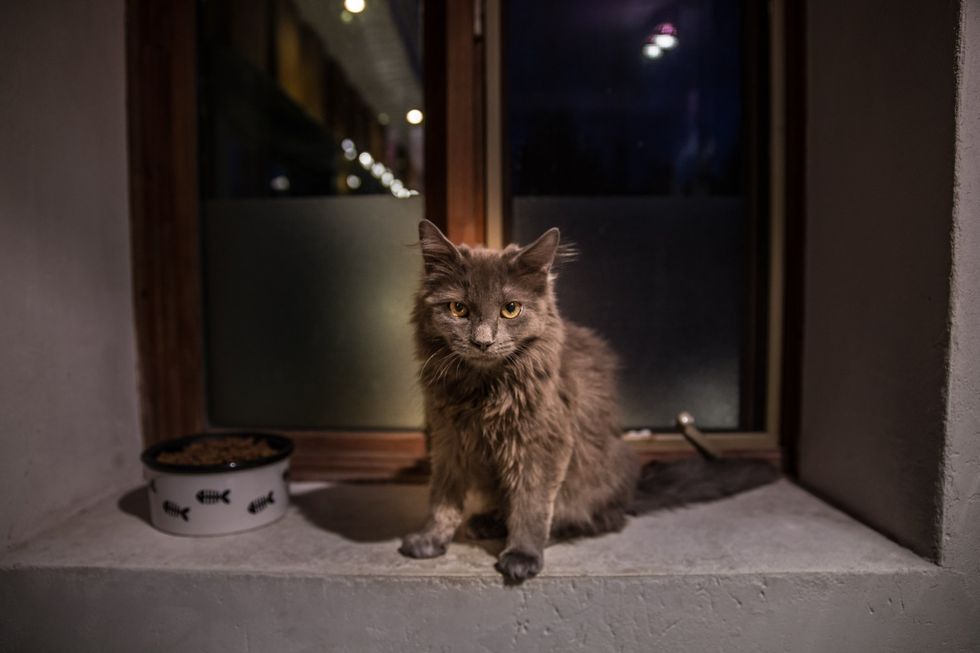 Supplied by Davy Gallant
"Her life now is great… She shares the house with the family, Kinoa the cat, Bella (a rescue dog) and Maika the Munsterlander," Davy told Love Meow.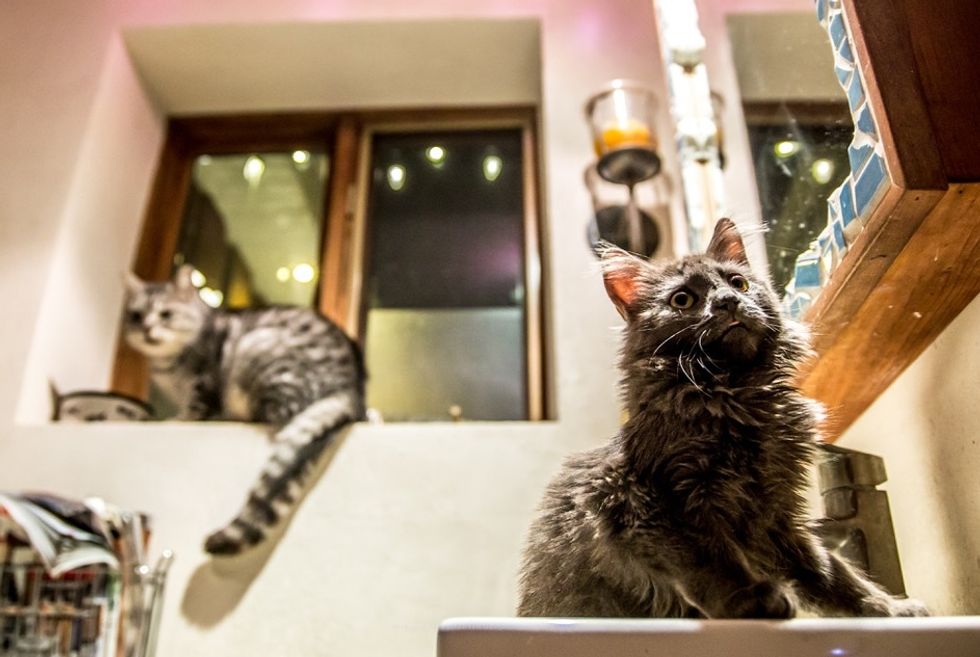 Supplied by Davy Gallant
"The day before we found her, my daughter asked if we could go look at cats," Davy told Love Meow.
"We all looked at her and said, when the time is right, a cat will come to us."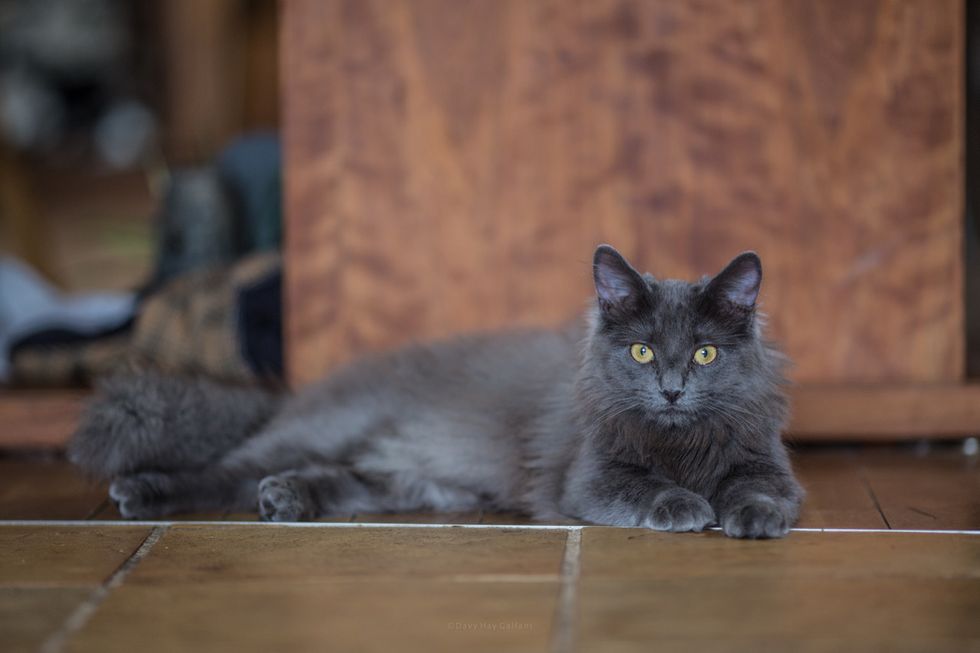 Supplied by Davy Gallant
They found Barley!
"We love her! She's simply the sweetest little cat ever!"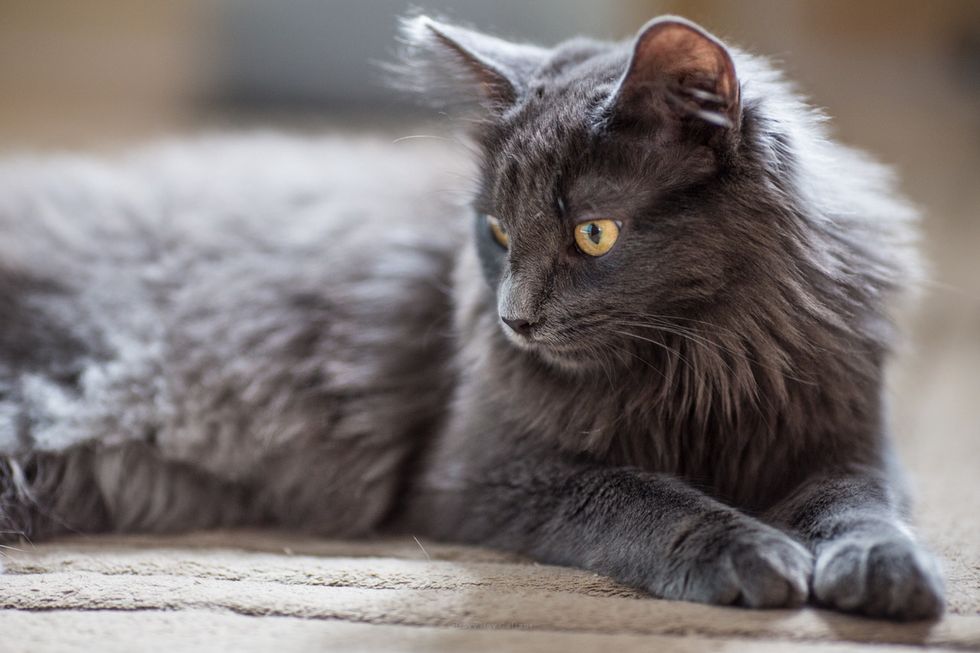 Supplied by Davy Gallant
Share this story with your friends.
Related story: Man Saves Crying Motherless Kitten and Raises Him into Cuddlebug, Now 2 Months Later