11-year-old Poppy came to the shelter after she was found wandering on the streets in need of help.
She isn't a fan of other cats, but she shares an inseparable bond with a "friend"--her Peppa Pig blanket.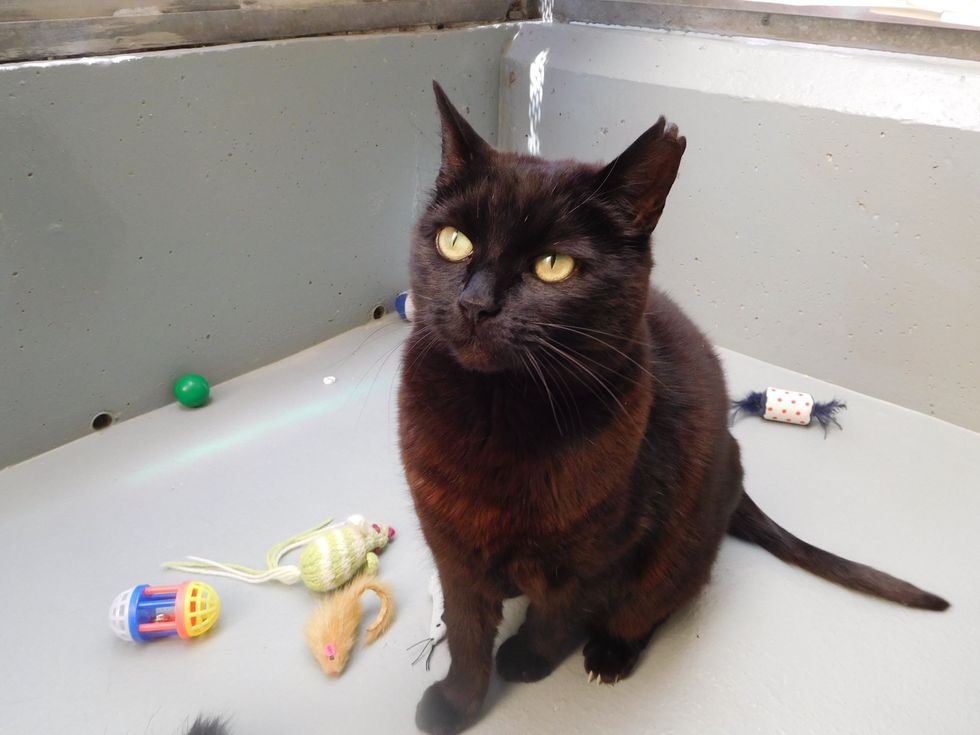 RSPCA
Poppy was found sick and emaciated in nearby Crewe, England. RSPCA's Stapeley Grange cattery (in Nantwich, Cheshire) took her in and nursed her back to health.

The sweet senior gal enjoys human company but prefers to be the only cat. To the staff's surprise, she has bonded with an unusual "friend."
"She is a friendly cat but she doesn't like other cats... What she does like, though, is her Peppa Pig blanket which she is always curling up under in her pod," Lee Stewart, manager of the cattery, told Love Meow in a press release.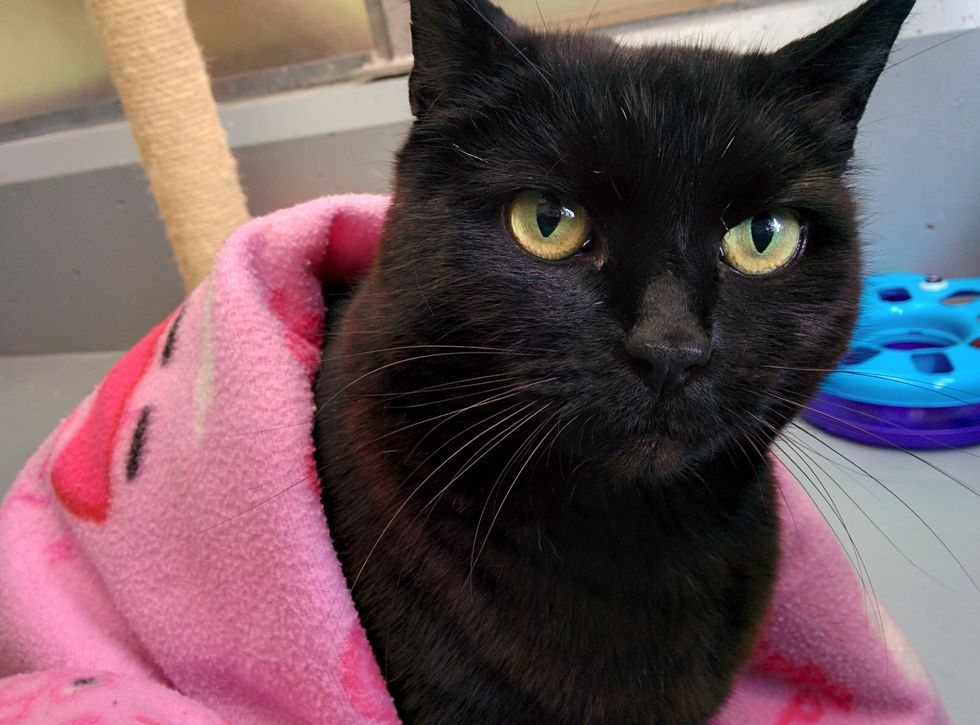 RSPCA
The staff has given the sweet kitty many other blanket choices, but Poppy is very faithful to her Peppa Pig blankie and doesn't care for others. When she's not cuddling in her blanket, she's never far from it.
Her soft cover gives her that security and comfort she needs after her time living on the streets.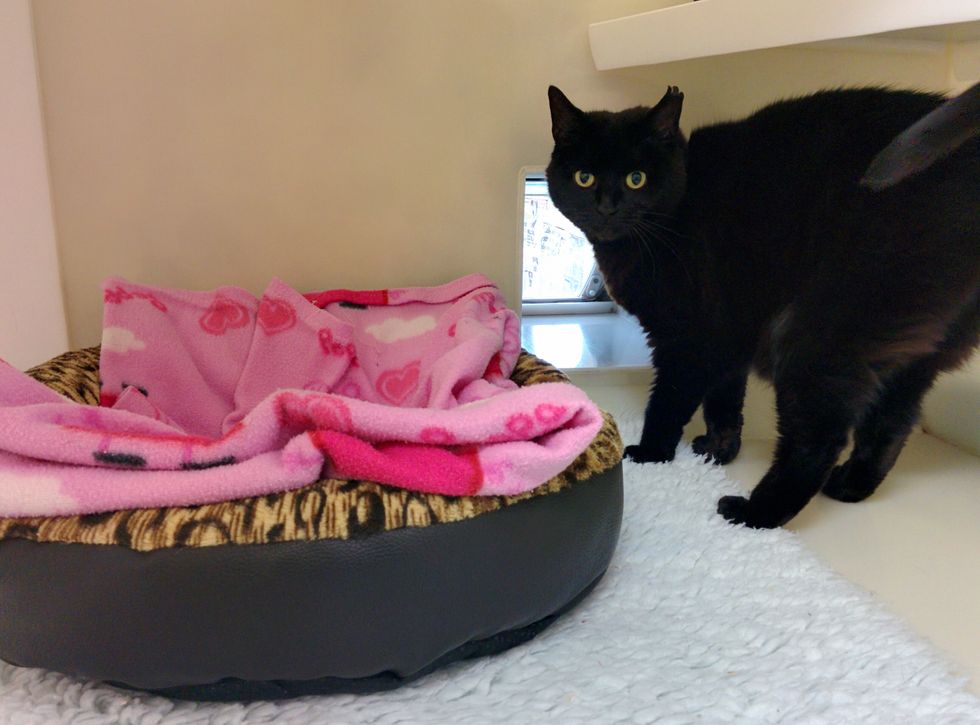 RSPCA
"Other blankets just aren't the same for her, so she will have to go to her new home with her beloved Peppa Pig blanket," Stewart added.
Poppy has been at the shelter for about six months. They aren't sure why no one has come for the sweet kitty because she has a lovely purrsonality.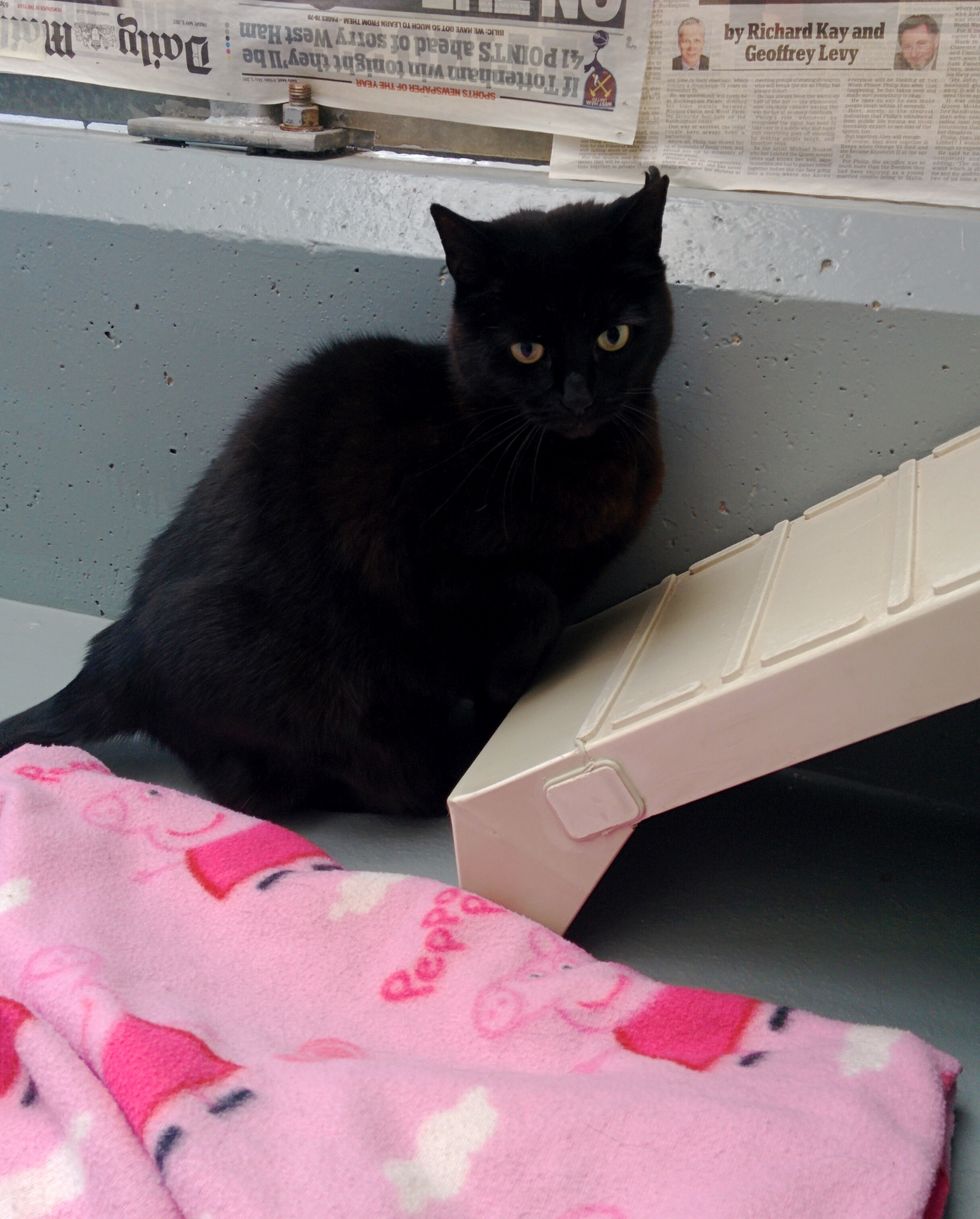 RSPCA
"Ideally we would rehome her in an adult-only household with experienced cat owners. She likes getting a lot of fuss and we know that she will make a lovely companion for someone out there."
Poppy can't bear to be apart from her Peppa Pig blanket - so staff are insisting they go together!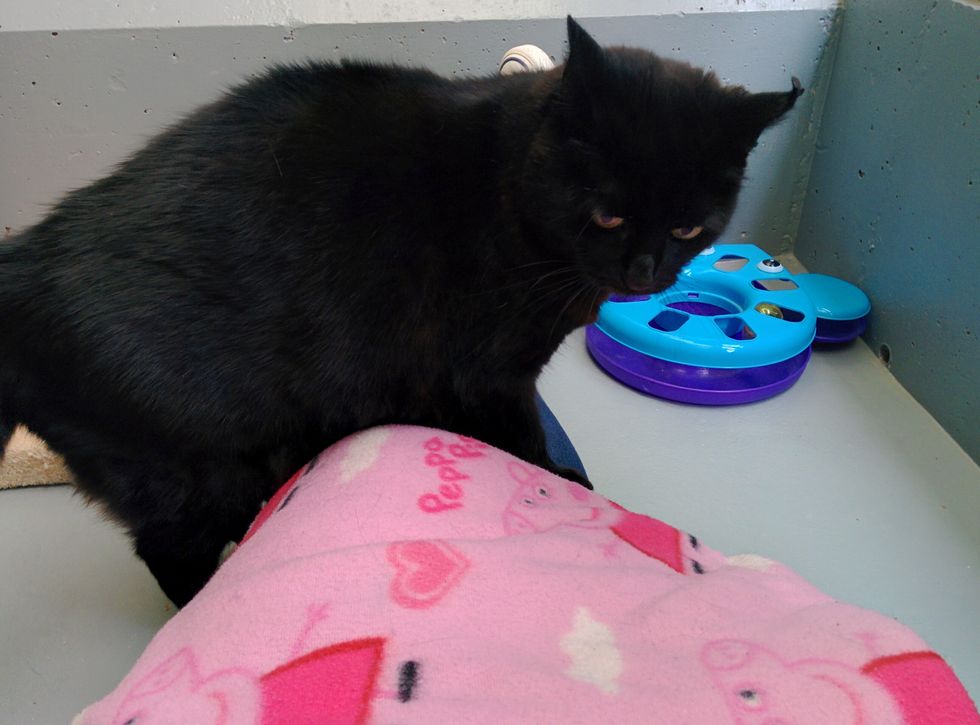 RSPCA
The 11-year-old sweet gal purrs up a storm while she curls up under her beloved soft blankie.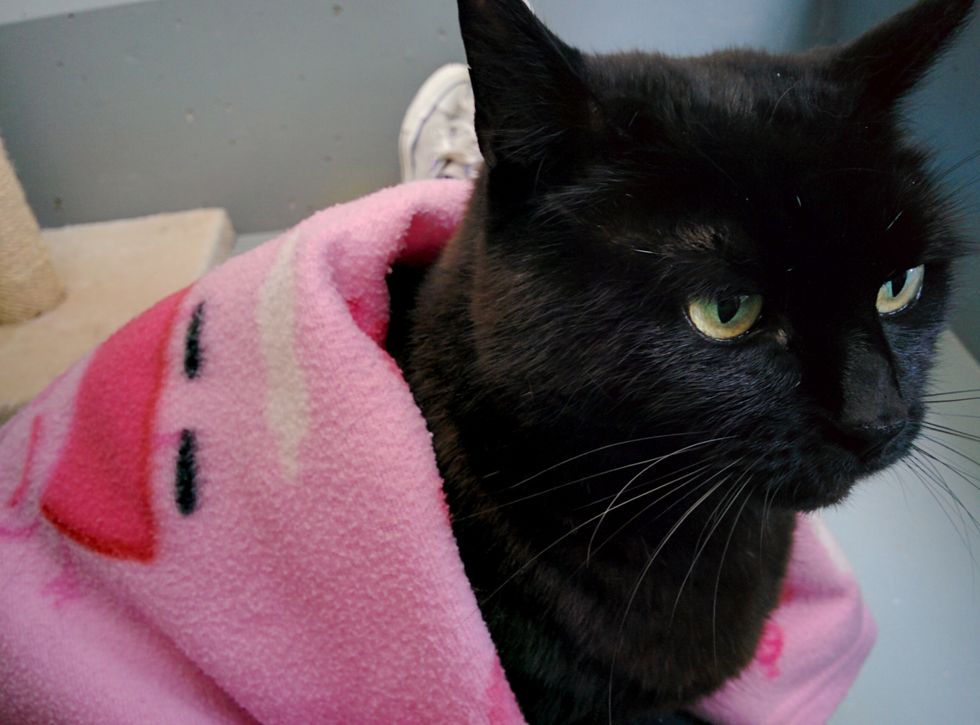 RSPCA
Share this story with your friends.
Poppy is located in in Nantwich, Cheshire (England). If you are interested in adopting this sweet girl and her blankie, you can email the shelter at stapeleycattery@rspca.org.uk. Follow them on Facebook.
Related story: Family Saves 3-day-old Kitten and Gives Him an Unusual Friend to Grow Up with