A young woman went to the shelter and asked for the least "adoptable" cat, and that's when she found 16 year-old Chester.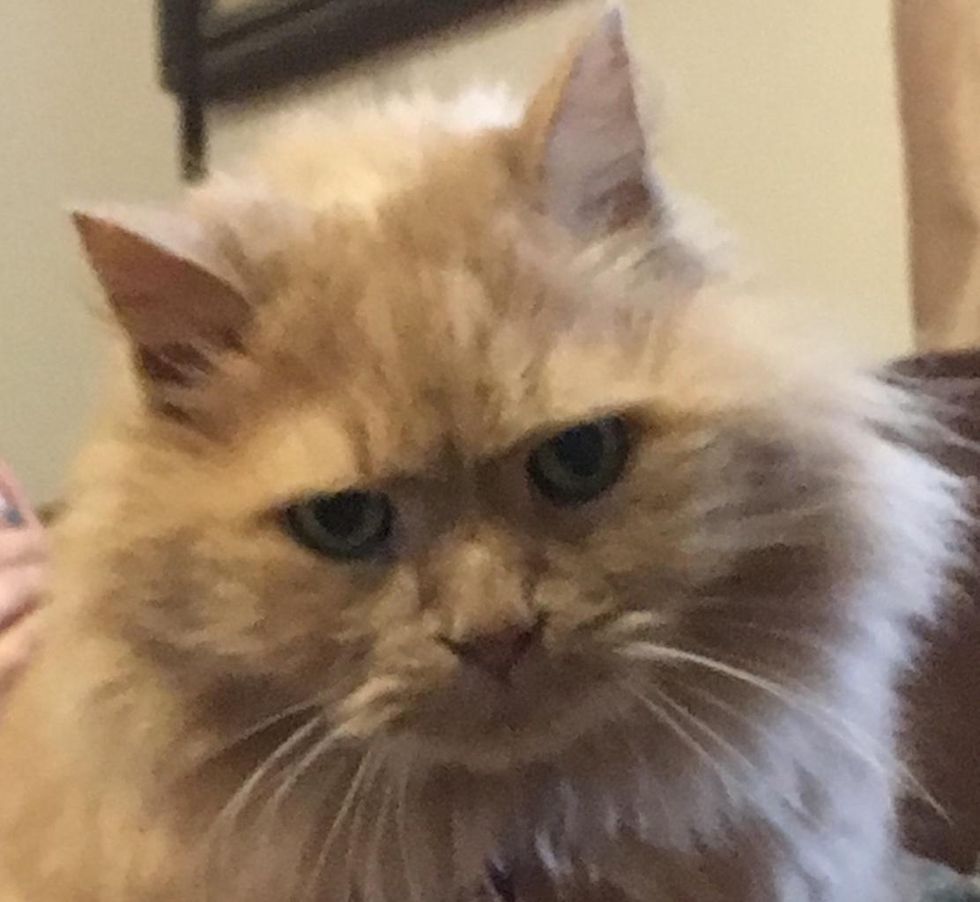 imgur/whosthatgirlitsvern
The 22-year-old cat lover, Madeleine, went through a series of devastating events over the last two years. She knew it was time to find a feline companion who would be able to fill the void in her heart. But Madeleine didn't want just any kitten or cat.

"She lost two friends and our dad. She also went through a rough relationship patch and retired from her professional ballet career," imgur whosthatgirlitsvern, Madeleine's sister, shares with Love Meow.
"So she did what any good sad person would do. She got a cat."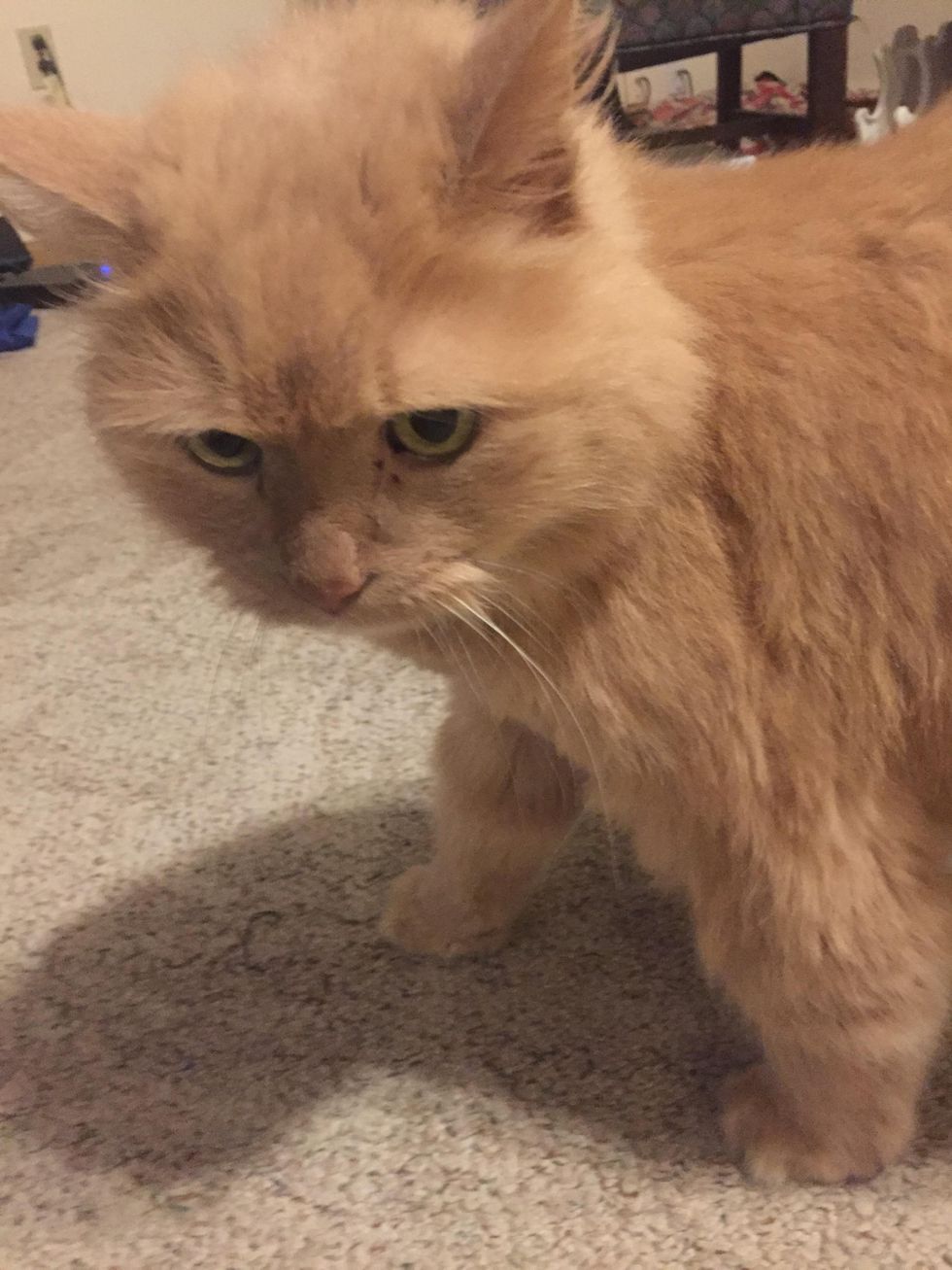 imgur/whosthatgirlitsvern
It wasn't just any cat. When she arrived in the shelter, she walked straight to the staff and asked for a kitty who had the most difficult time finding a home.
The shelter immediately thought about Chester, a 16-year-old ginger boy, who was surrendered by his owner.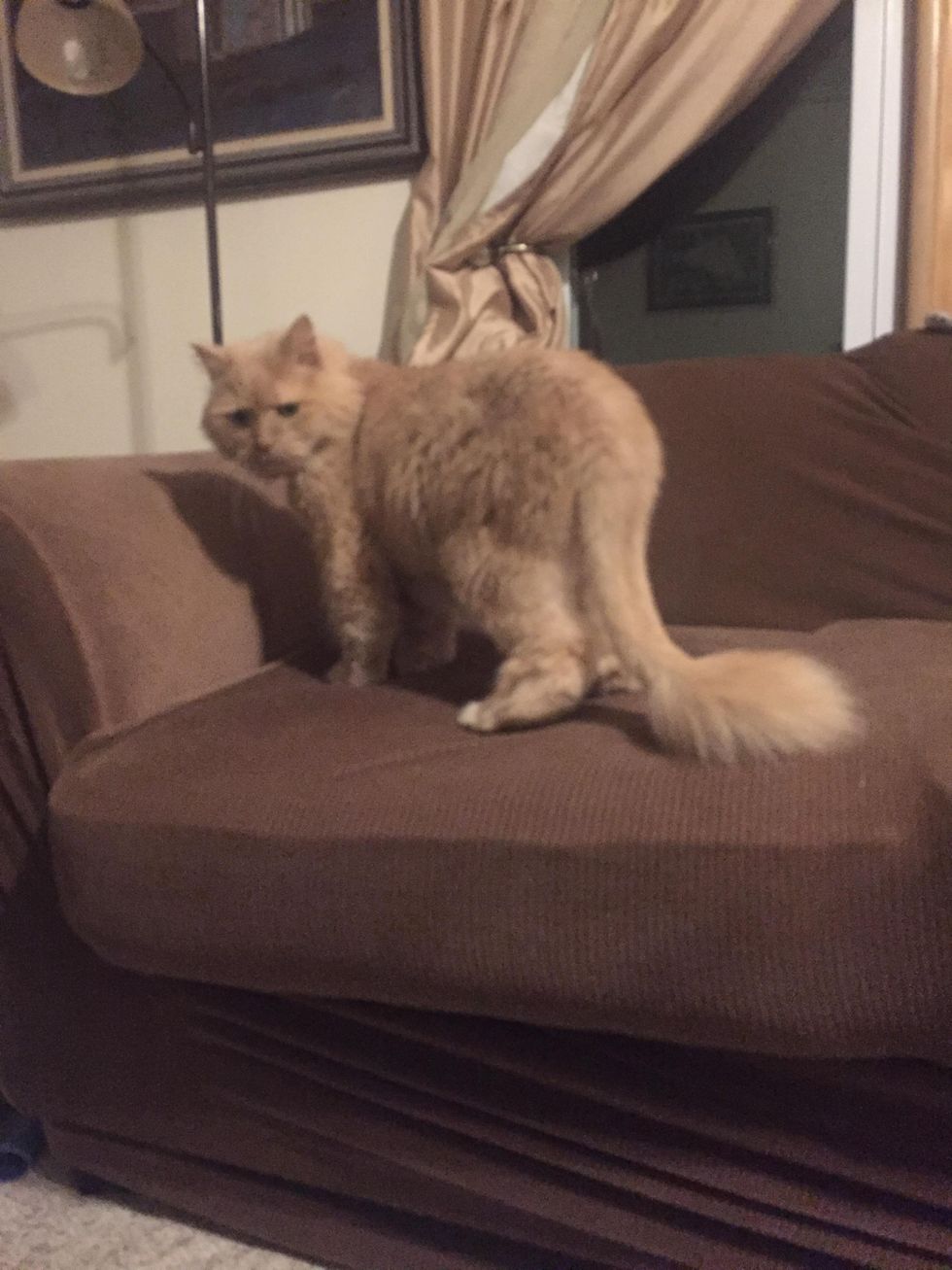 imgur/whosthatgirlitsvern
"He'd been in the shelter for over a year, hiding in the corner of his cage, outshone by all the kittens."
When Madeleine met Chester for the first time, she just fell in love. The senior cat had always been a bit skittish, but things quickly changed when he saw Madeleine.
"When I got to spend time with him, we instantly bonded. Wherever I sat, he followed and hopped up on my lap… I had no idea what I was getting myself into with cats, and I didn't care. I knew I had to have him," Madeleine told Iheartcats.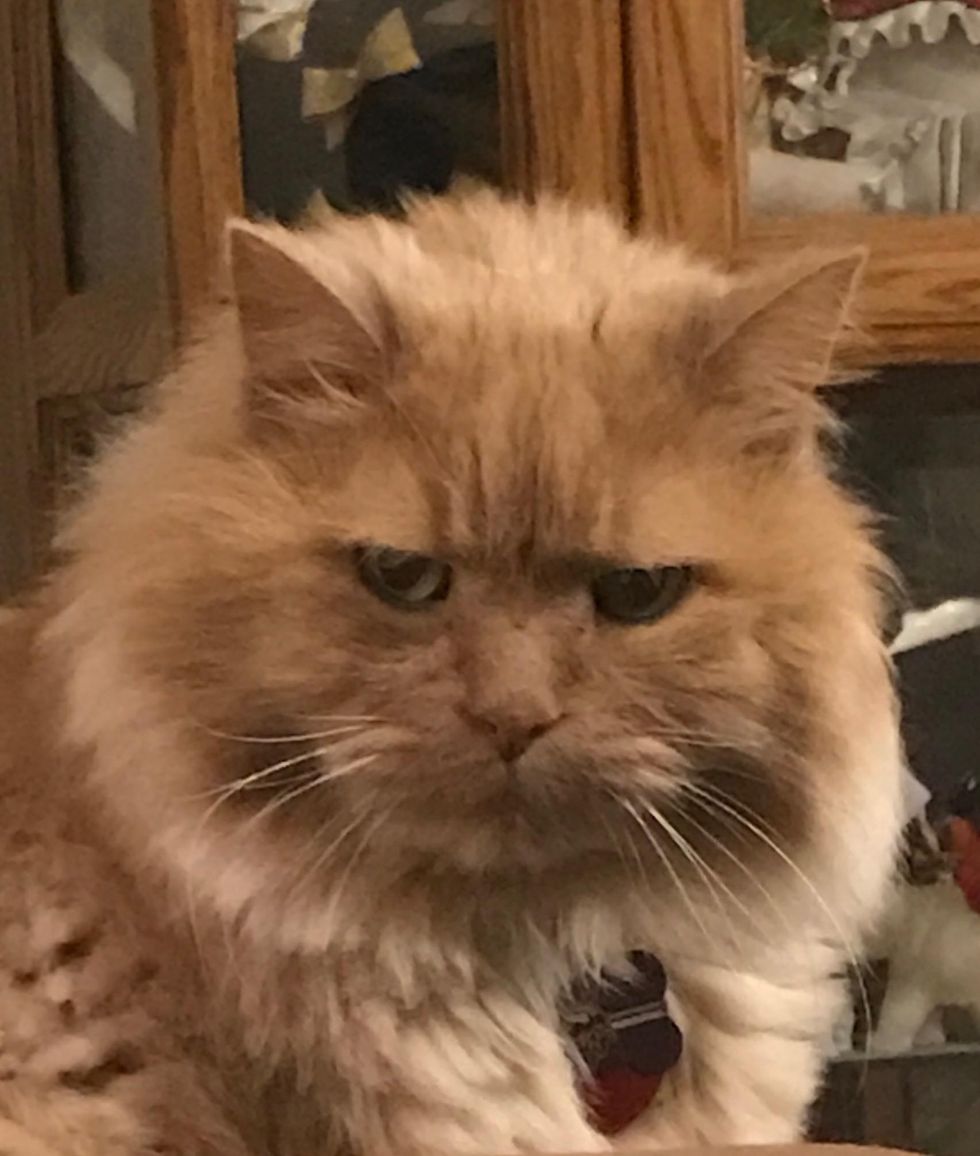 imgur/whosthatgirlitsvern
It was as if Chester knew that he had found his forever human. When the shelter staff informed her about the age of the cat, the young woman held him close to her chest and replied, no animal should have to die in the shelter. She made up her mind to adopt this senior cat so he could live out his golden years in a forever loving home.
"I'm thrilled and impressed with my sister, especially at her age," imgur user whosthatgirlitsvern told Love Meow.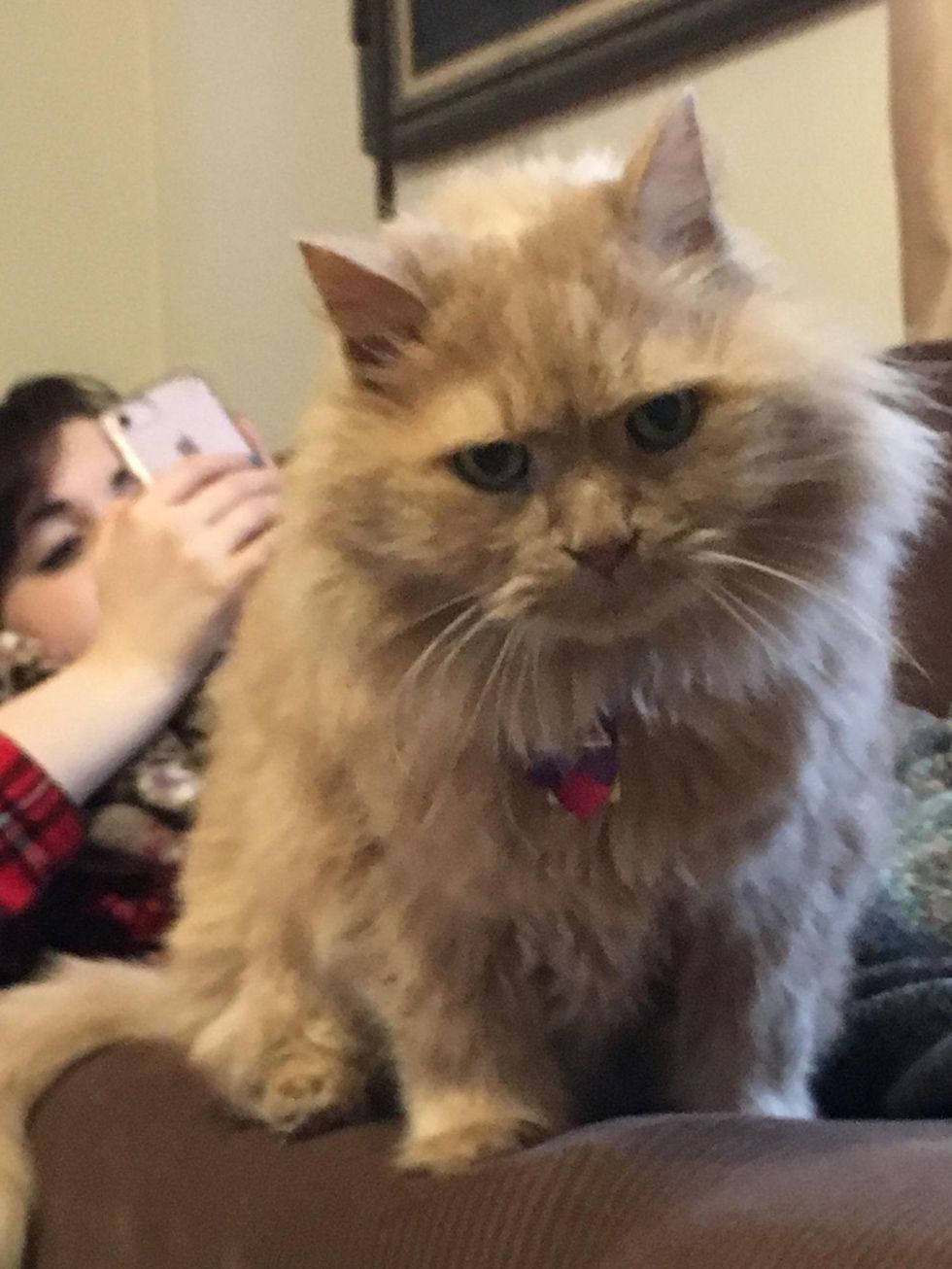 imgur/whosthatgirlitsvern
After five hours of adjusting and warming up to his new home, Chester declared the house to be his kingdom and claimed his humans' laps as his bed.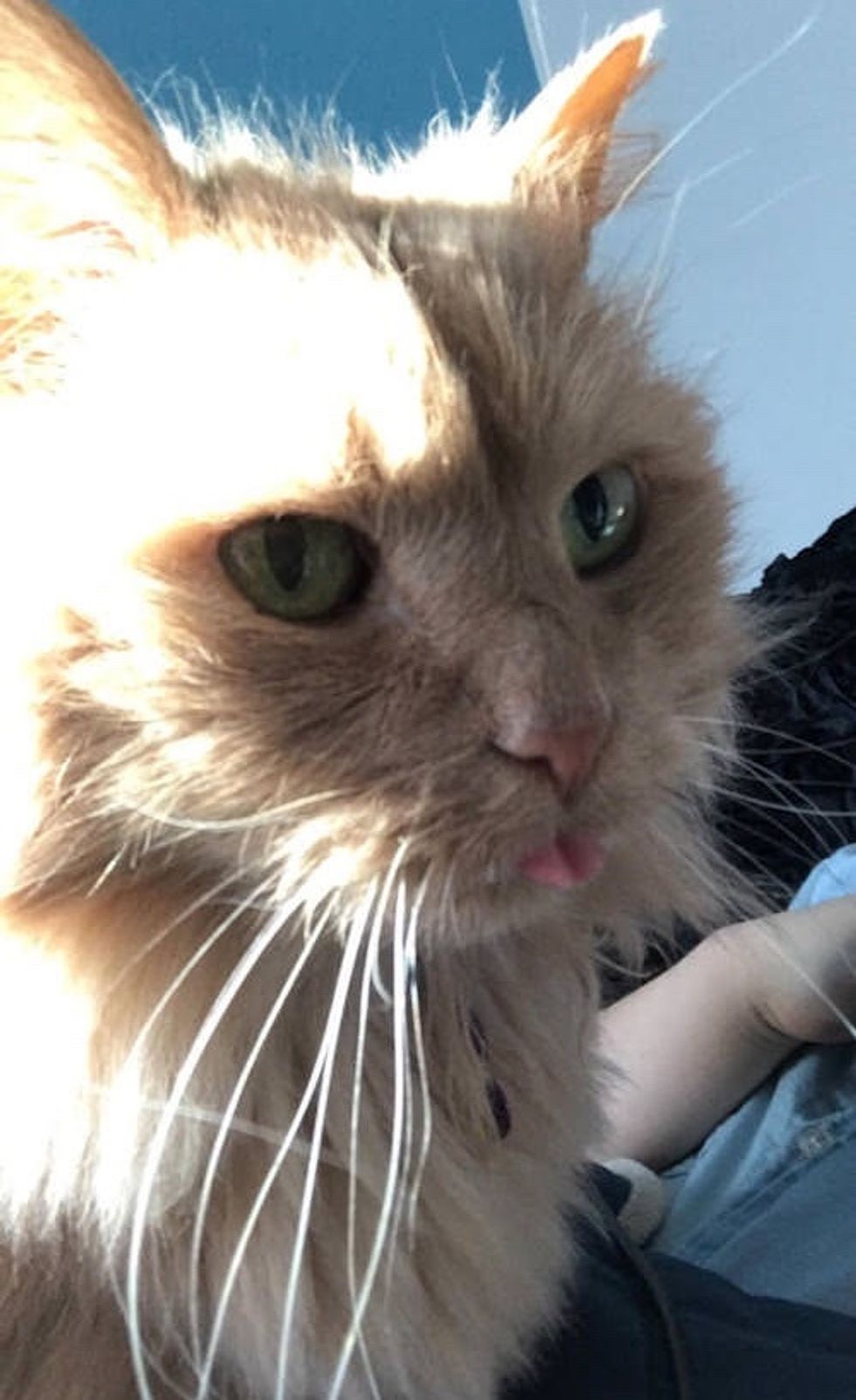 imgur/whosthatgirlitsvern
Share this story with your friends. (h/t: iheartcats)

Related story: Woman Takes a Chance on Earless Senior Cat While Others Pass Him By, A Day After Adoption