A sweet "lion" cat came to the shelter in need of help and a lot of TLC. He's a little older and always a bit wheezy, but the sweet boy has so much to give.
Meet Iroh!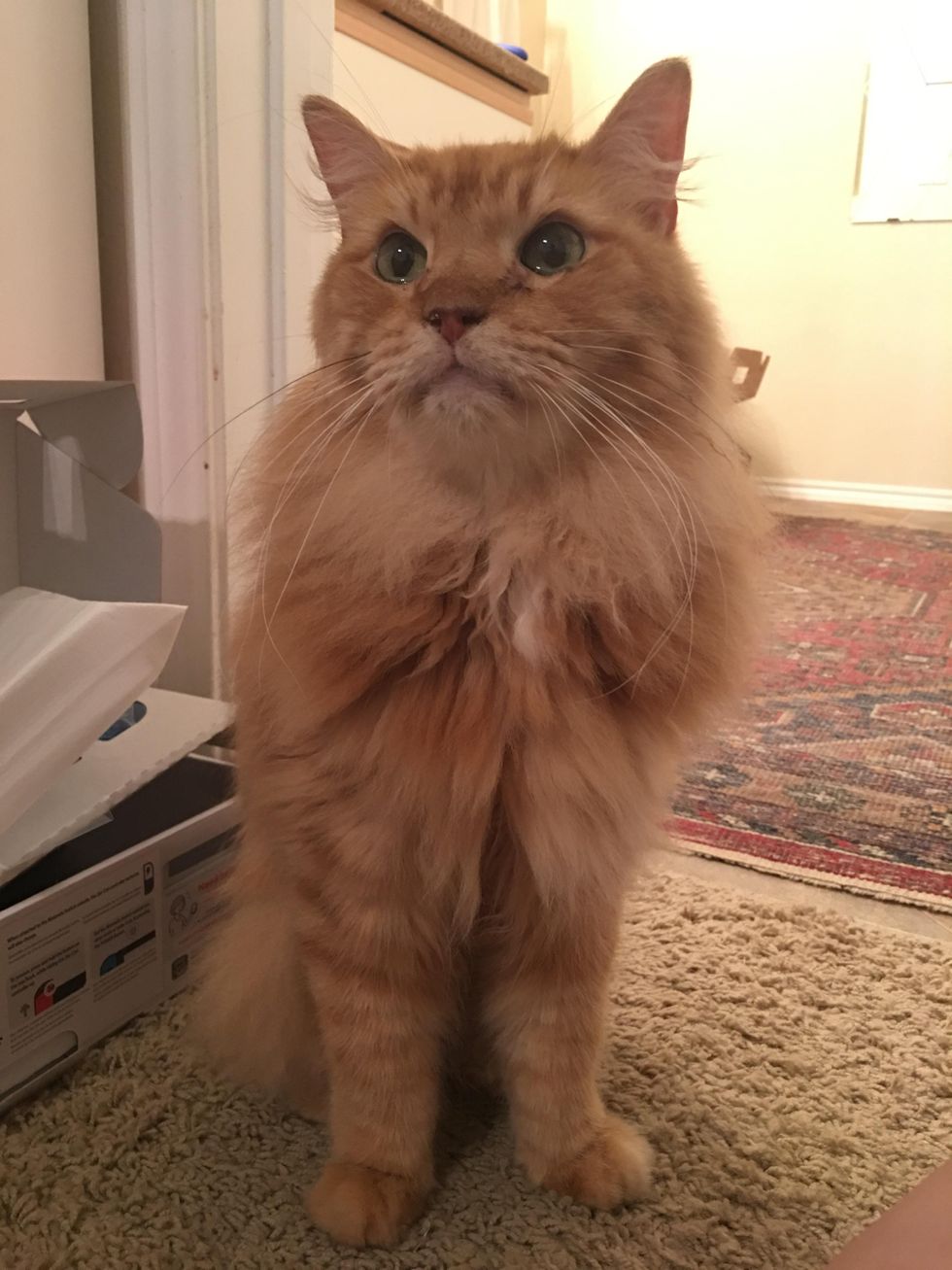 imgur/Gonestarfishing
Iroh was rescued by Austin Pets Alive! in Texas. "The shelter estimates him to be eight years old. He had some serious mats in his fur when they picked him up," imgur user Gonestarfishing said. "He's a majestic lion."
On August 7th, his life was forever changed. Iroh met the human he'd been waiting for. When the young woman heard his wheezy purrs, she fell in love. "As an asthma kid, I can appreciate."
The stunning ginger boy has chronic congestion but nothing can stop him from showing love and affection.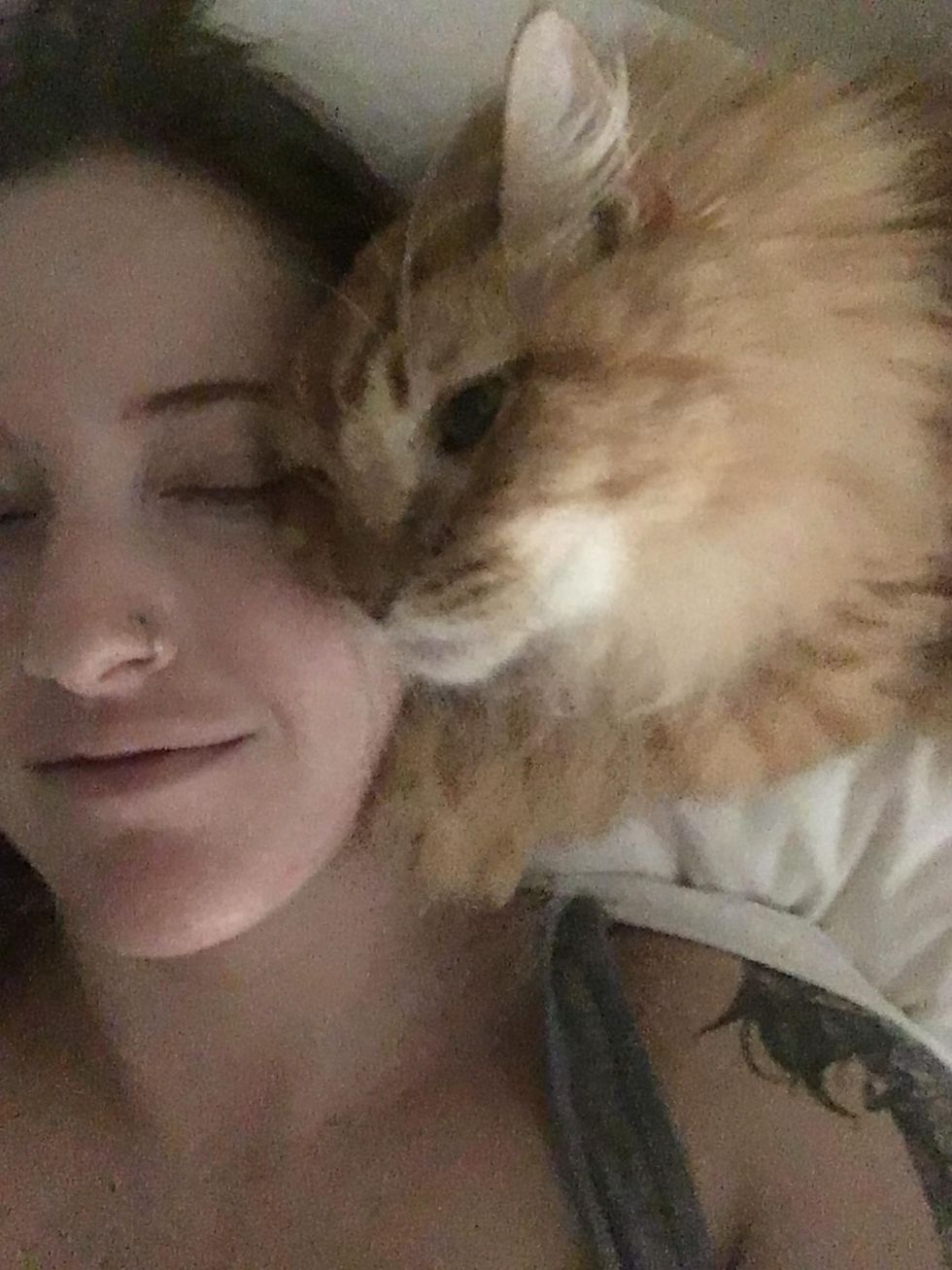 imgur/Gonestarfishing
Iroh immediately turned into a cuddlebug after he arrived at his forever home. "He's a serious glutton for snugs," she said.
"I was shocked at how quickly he acclimated! When I got him home and let him out, he curled up in my lap and started purring. He is my son."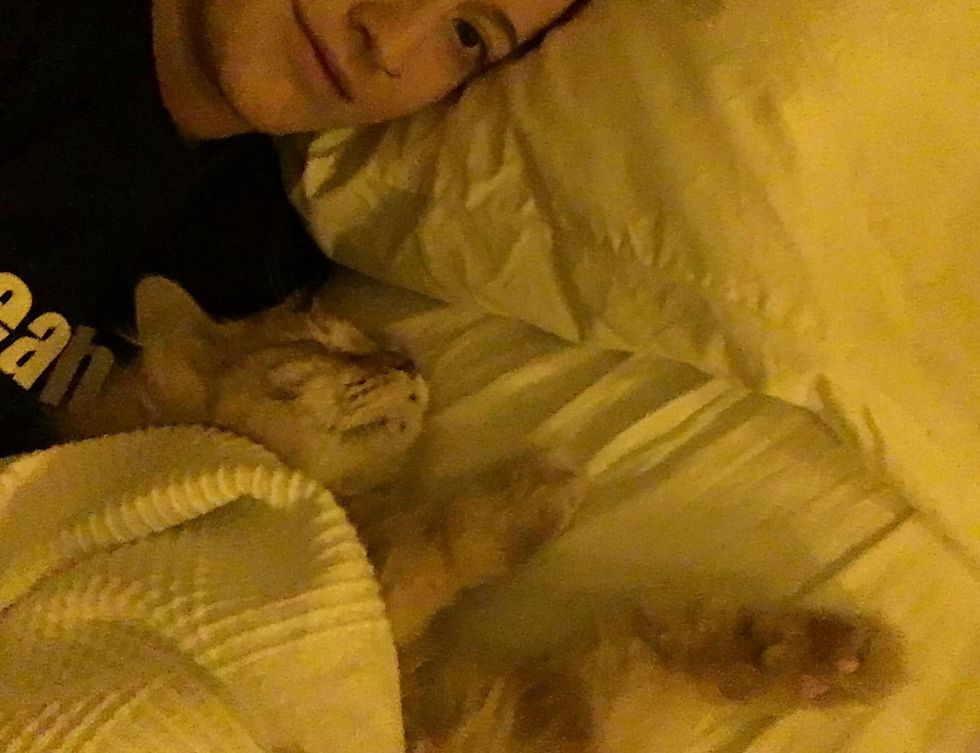 imgur/Gonestarfishing
"Posing with a birthday card for his cat dad. He's a little drool monster."
Look at his glorious lion mane!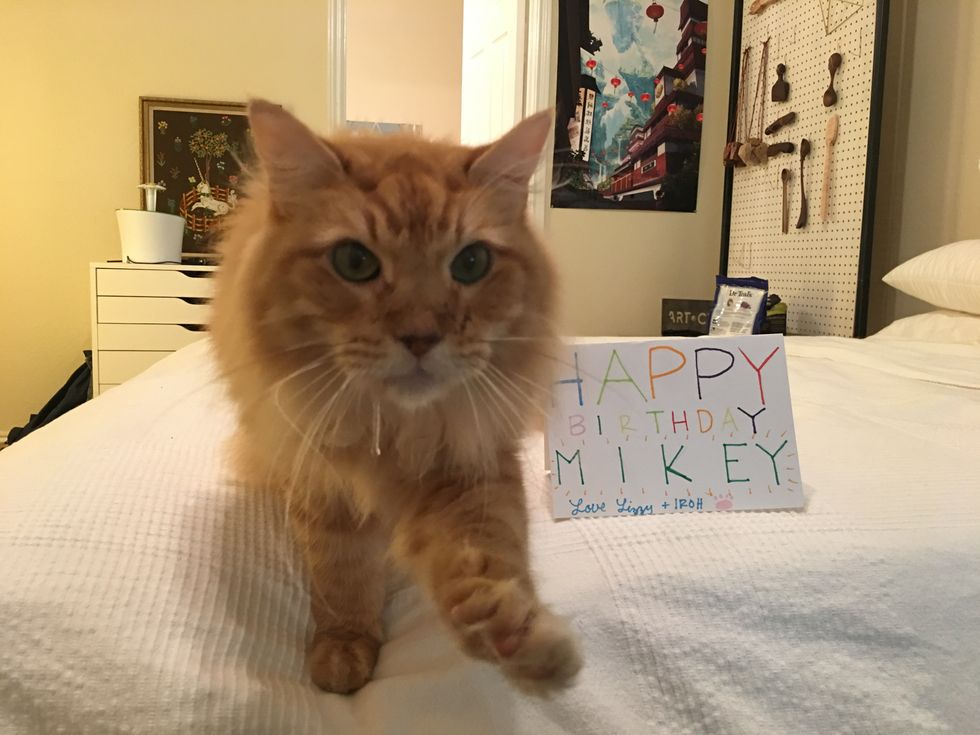 imgur/Gonestarfishing
Iroh sleeps on his human mom's pillow every night. At 5 A.M. he gently nuzzles her awake.

"He is very loud. I wake up with him wheeze-purring in my ear and I love it."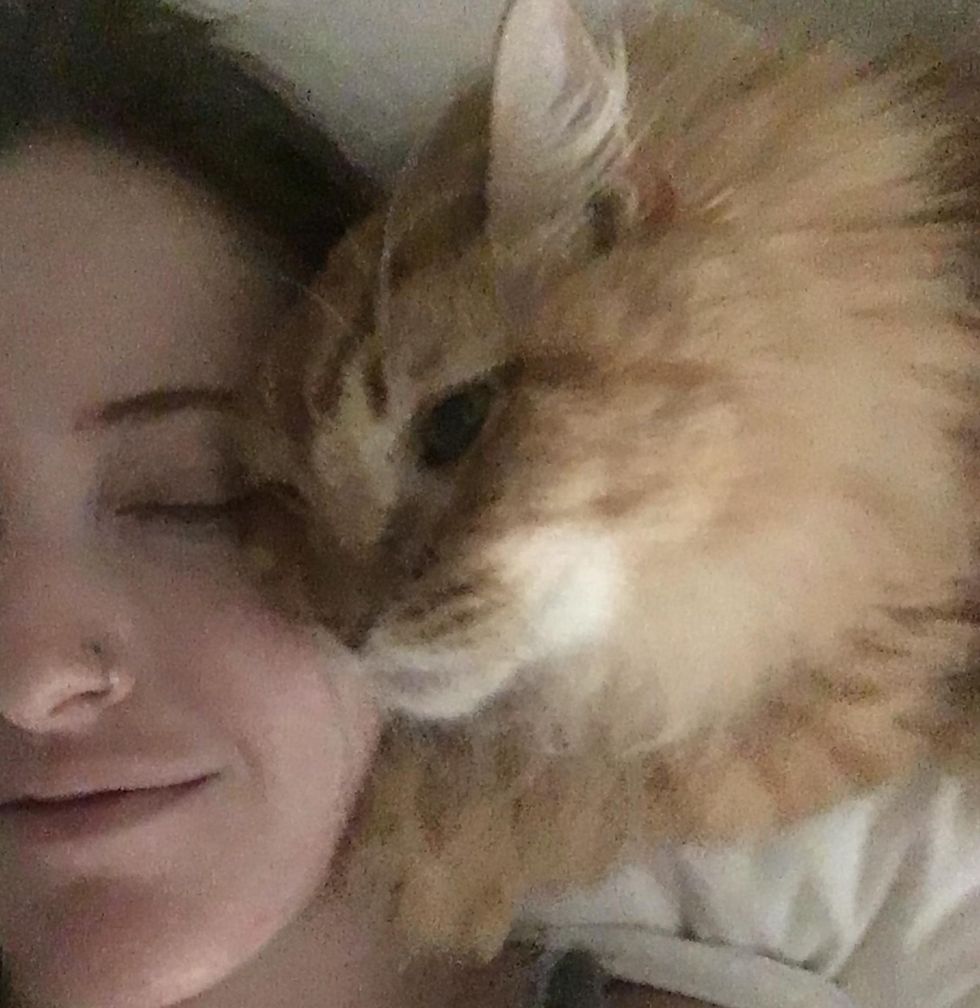 imgur/Gonestarfishing
"His favorite spot is my desk chair where he can look out the window at birds and squirrels."
The humans can wait.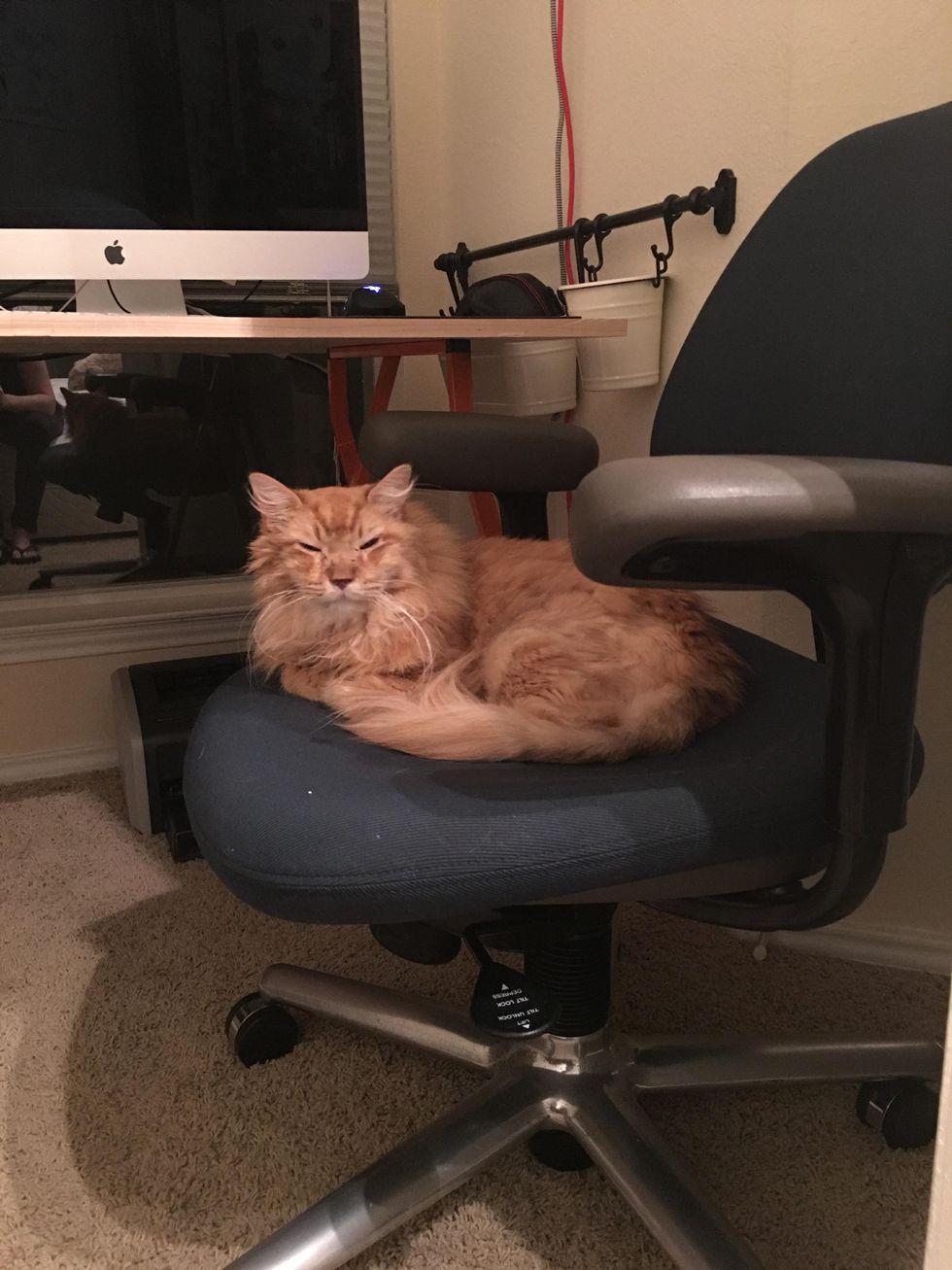 imgur/Gonestarfishing
Iroh is one of the 25,000 animals Austin Pets Alive! has saved since 2008. The rescue group right now is working tirelessly, helping and evacuating animals from the flooded areas in Texas. Click here to see how you can help.
The lion kitty discovered his mom's childhood doll house and decided to crash in :).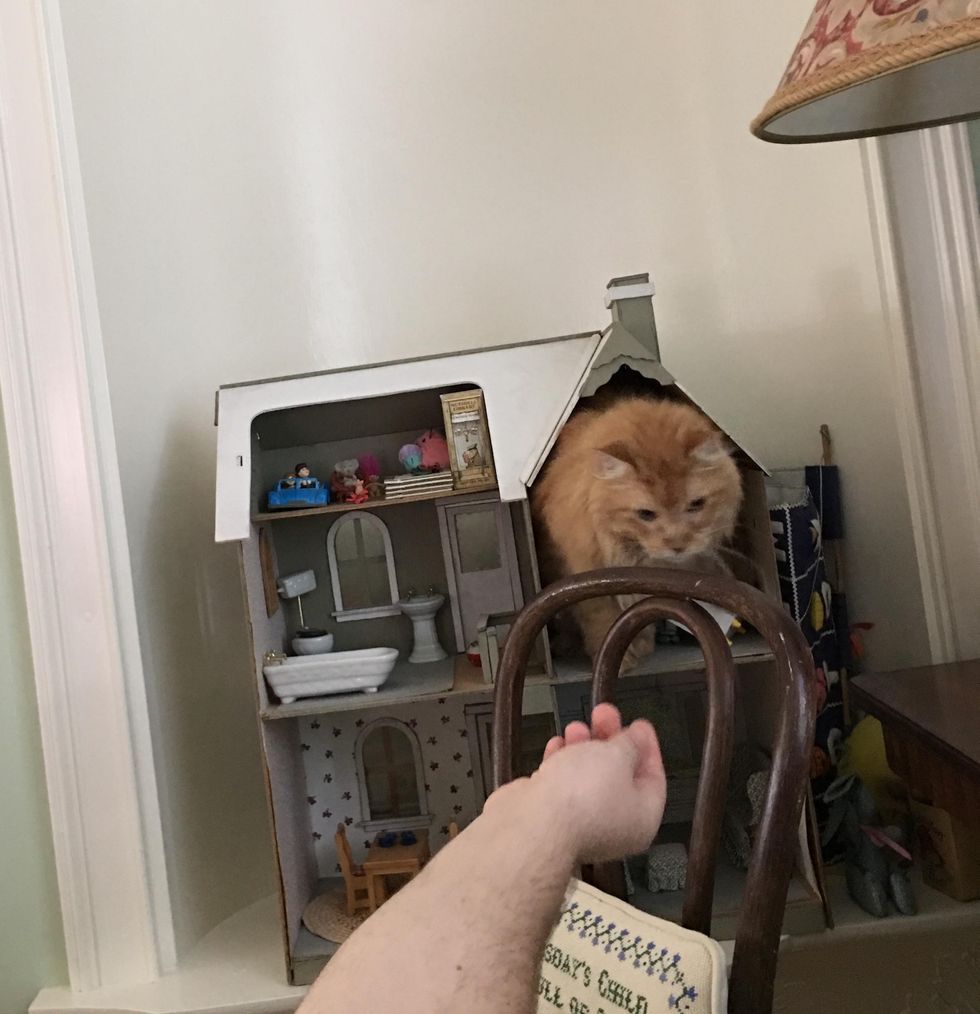 imgur/Gonestarfishing
They gave the lion kitty a home he always wanted, and now he's returning the favor by giving them cuddles every day, filling their hearts with his wheezy purrs.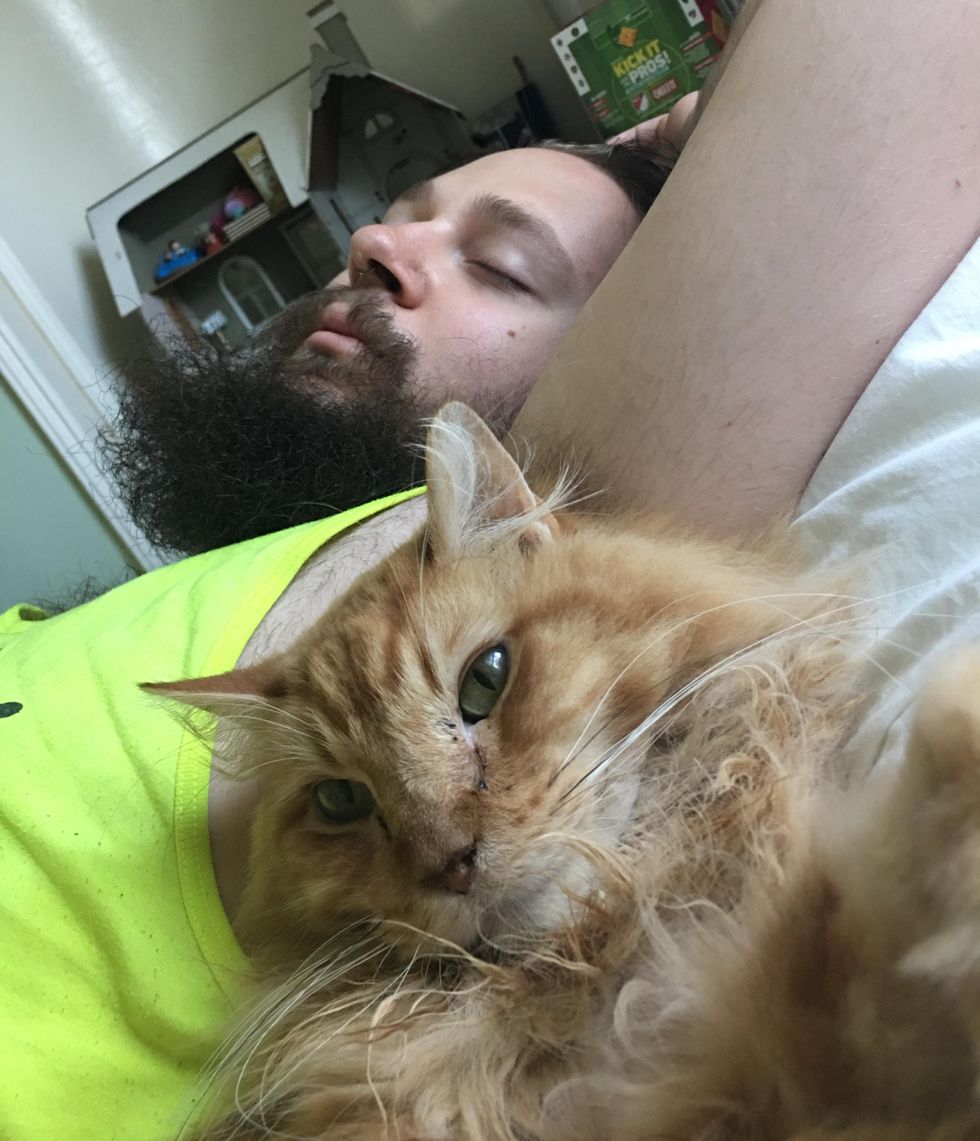 imgur/Gonestarfishing
Share this story with your friends. (More info: imgur)
Related story: Senior Cat Keeps Pawing at Window in Shelter Until Someone Takes Her Home