Three orphaned kittens from different litters found a new mom who rescued them when they needed a home. Now the kitties will hop on her lap or snuggle up with her for naps and love. There's nowhere elsewhere they'd rather be.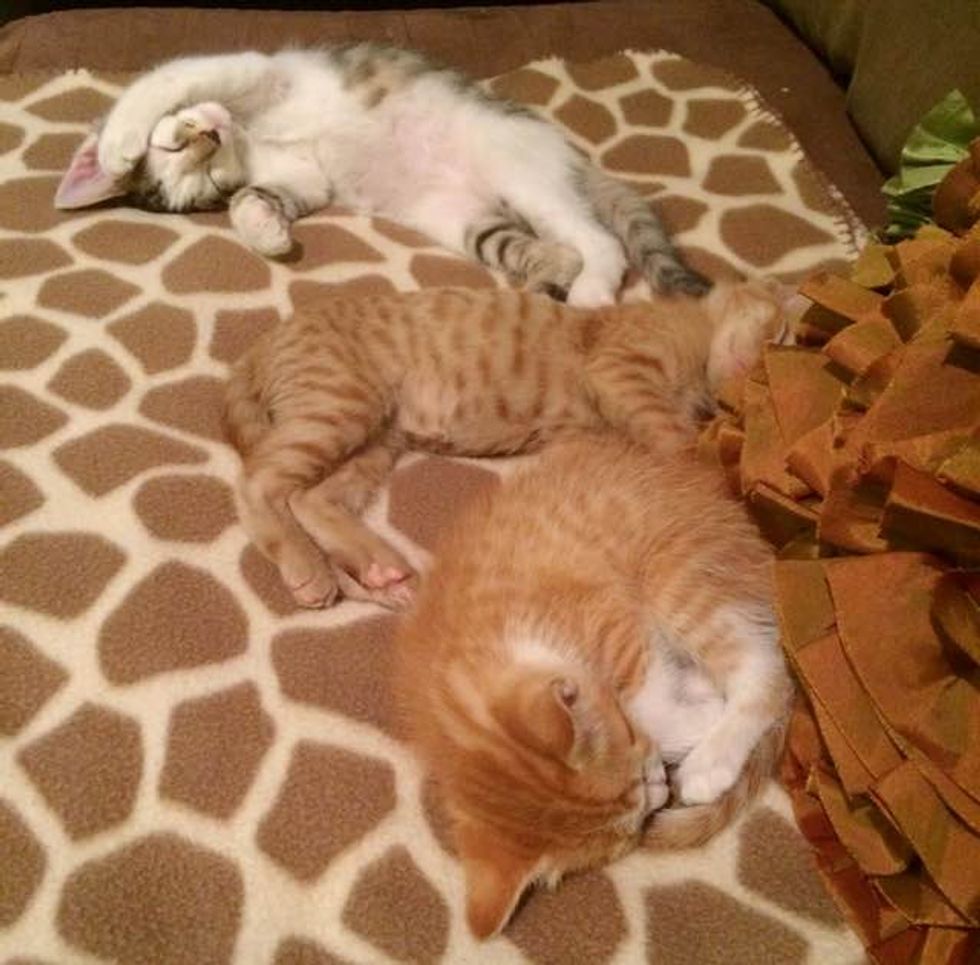 It all started with Jack the little ginger. "He wandered to a friend's house. He was dirty, cold, and skinny when he found him. But my friend couldn't keep him. So we offered to take him in." imgur user rbtmchl said.
Then Carl came long... "While at the vet getting Jack checked out we met a vet assistant who was looking for a home for a kitten she had found. We thought we'd let him stay for a couple days to see how he did at our place."
The little kitty stole their hearts and they decided to keep him.
But it didn't just stop there. After a bad rain storm, they found a tiny ginger girl in a ditch, soaking wet. "We took her in and nursed her to health. She was so small and fragile when we found her."
They knew they couldn't part with her. So now they have three fur babies who have turned out to be big cuddlers.
More info on imgur.
Little Jack and his human mom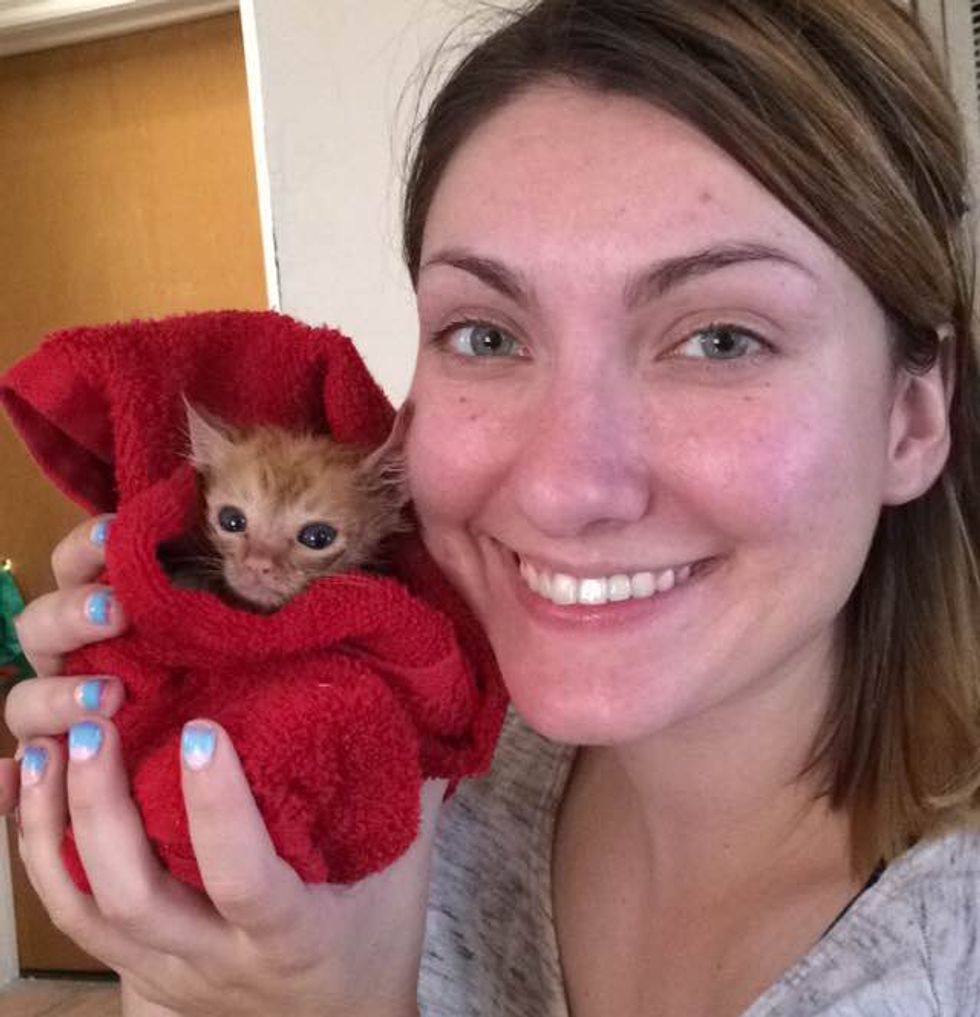 Whenever she is on the couch, all three kittens cuddle up on her for a nap.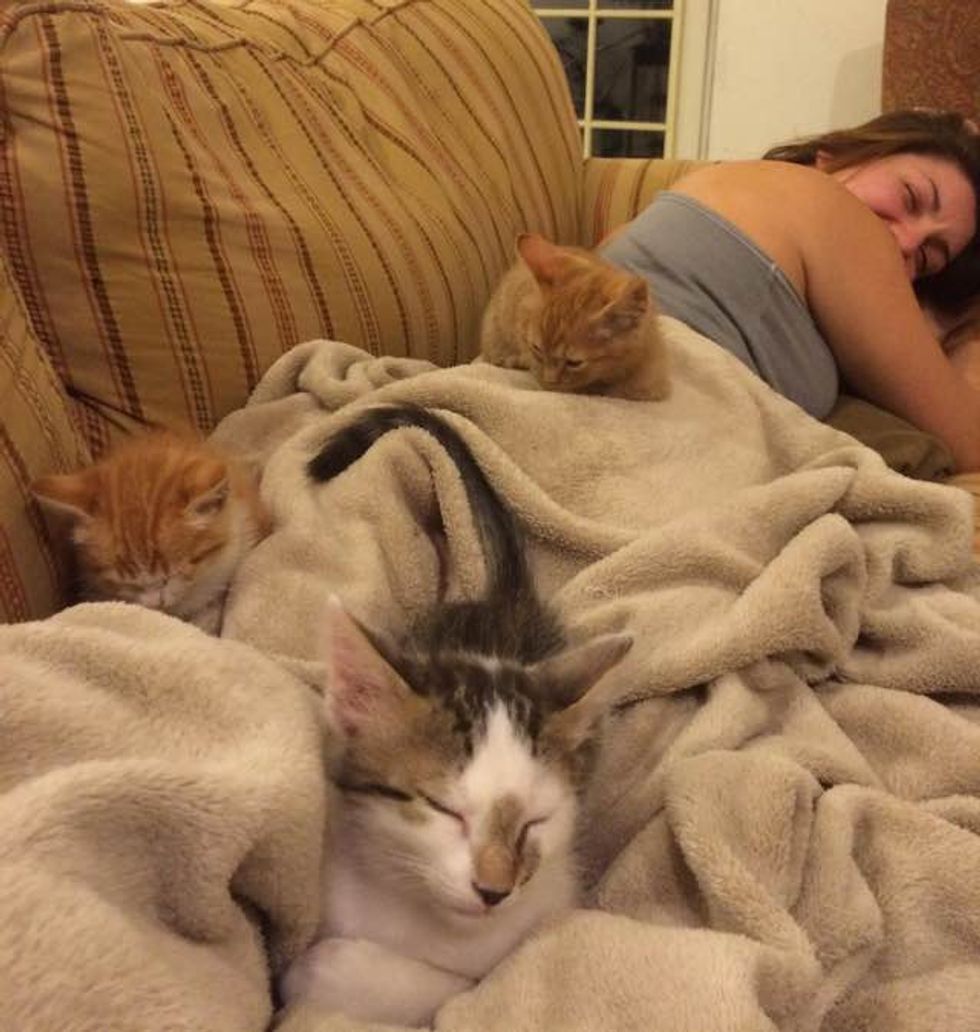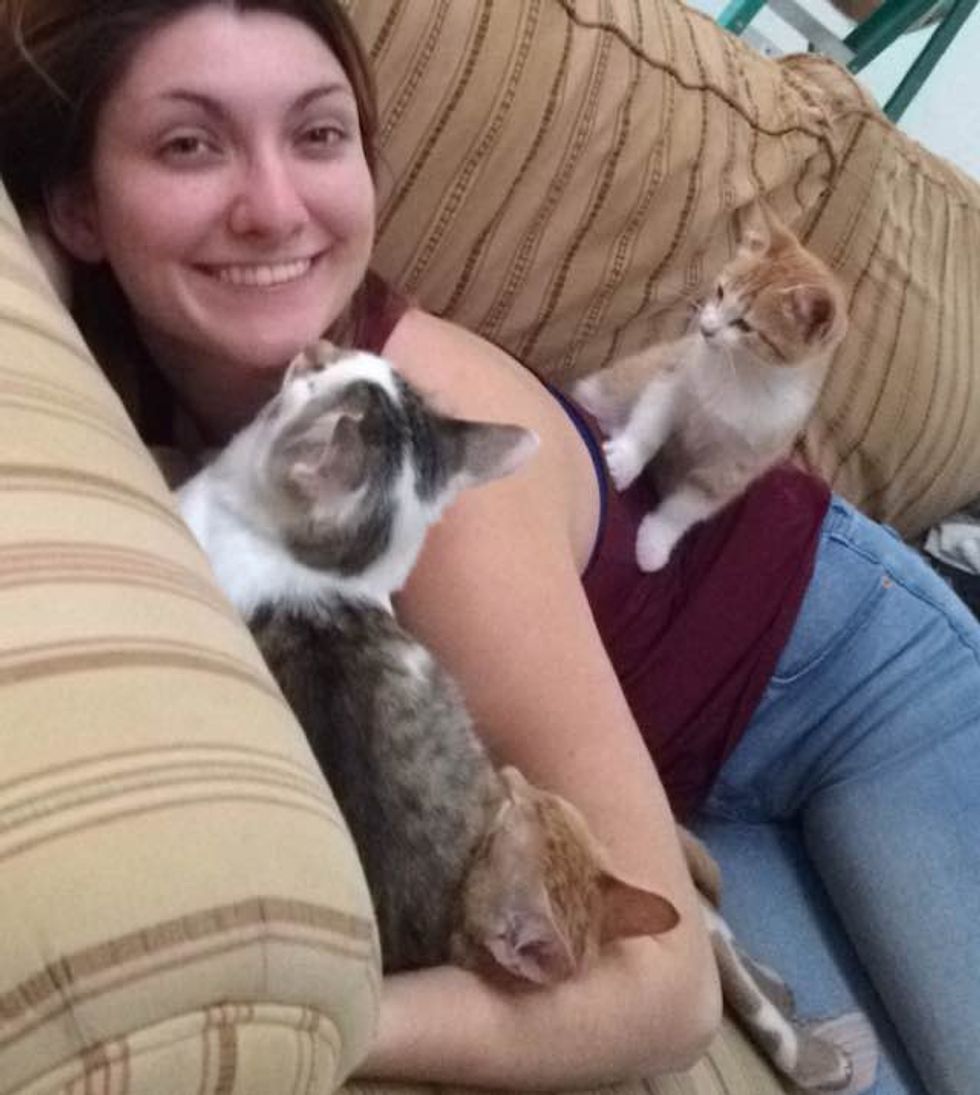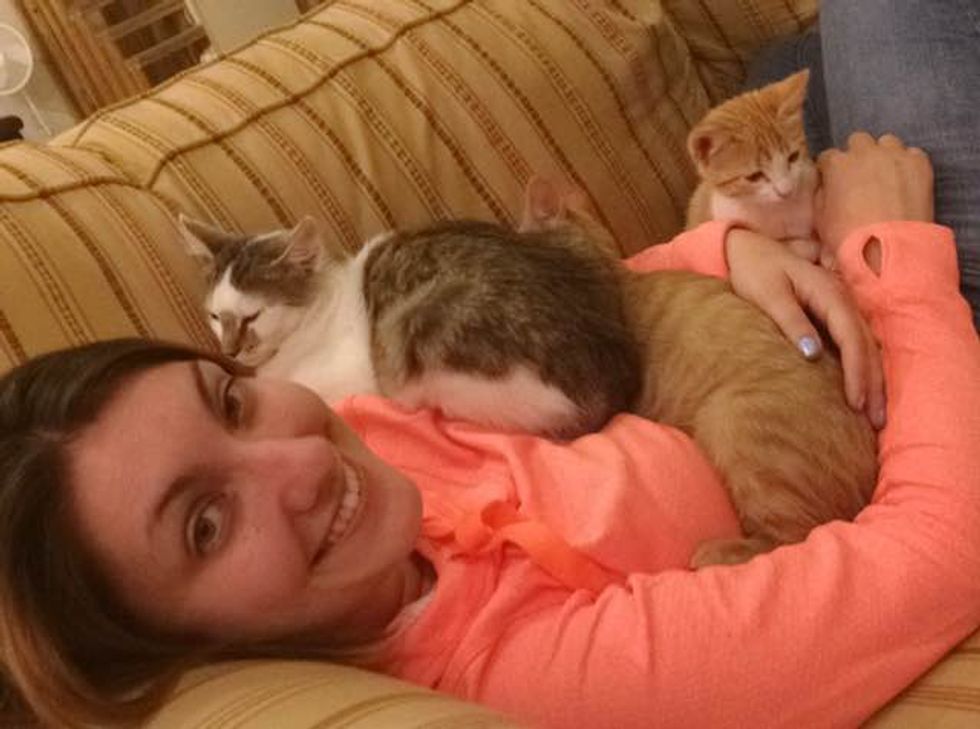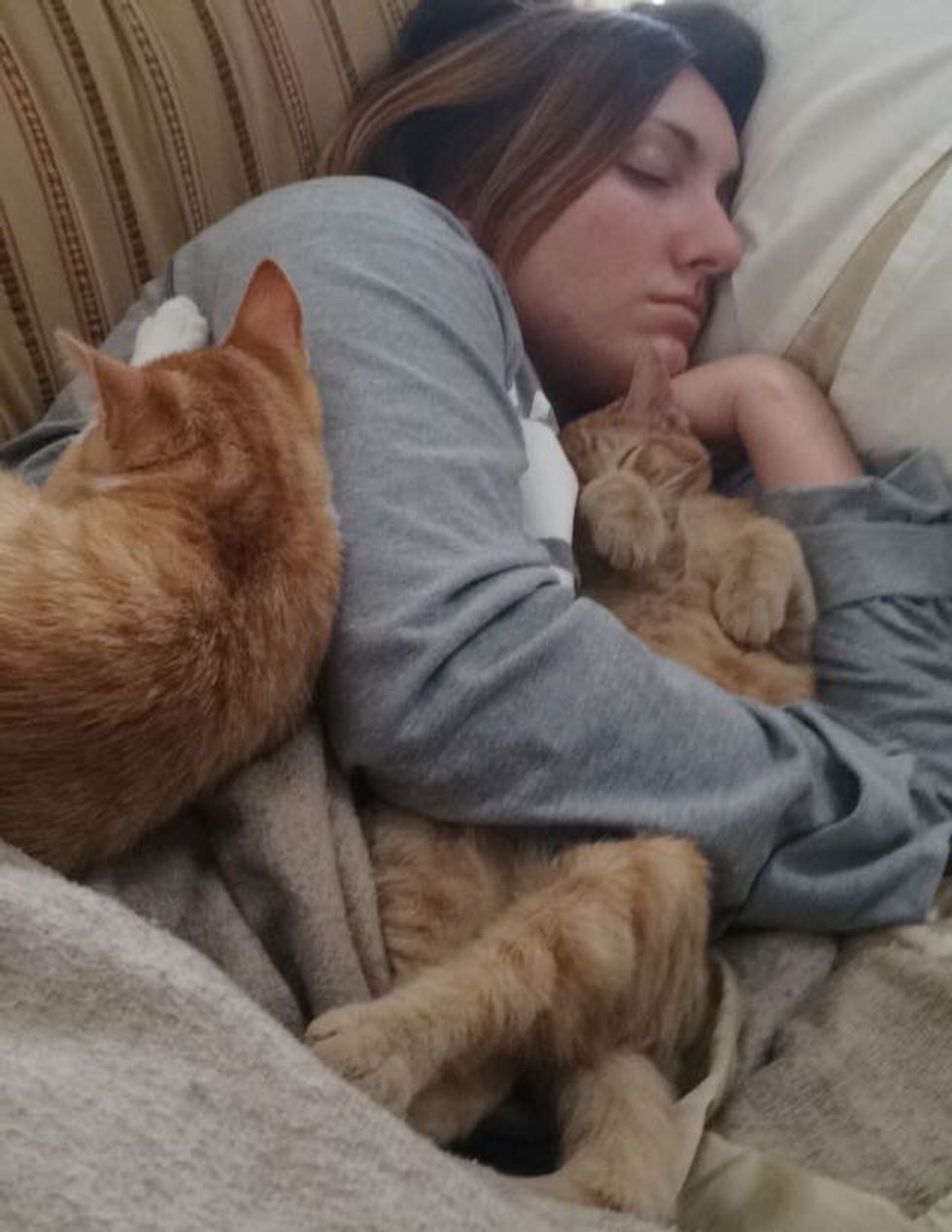 "Although it's been a little rough with the vet visits and late night cries we don't regret it at all :). They are all so loving and adorable!"