An animal shelter in Ohio brings their senior cats to visit senior citizens at nursing homes so they can give each other the comfort they both need.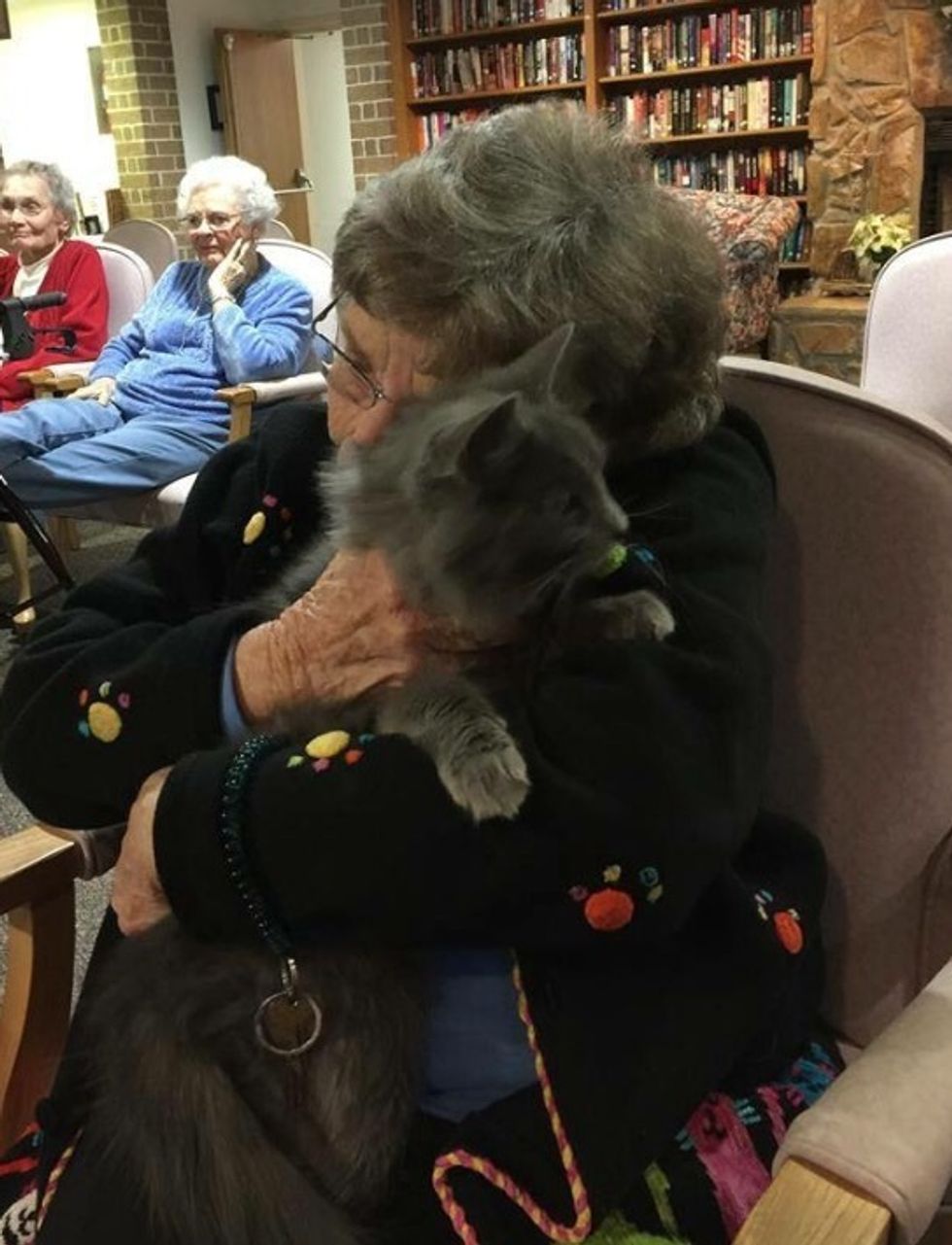 Photo: Ohio Alleycat Resource
Many older cats that ended up in the shelter miss having the comfort of a loving home. Just like residents at nursing homes, who miss their loved ones, they can relate to each other.
The Ohio Alleycat Resource (in Cincinnati) came up with a purrfect program that brings senior cats and senior humans together.

"The idea was that the seniors would get some companionship and the pets might find loving homes," Mary Casey-Sturk, a development director of the shelter, told The Huffington Post.

These beautiful senior cats like to spend their golden years snuggling and cuddling with someone who enjoys their company.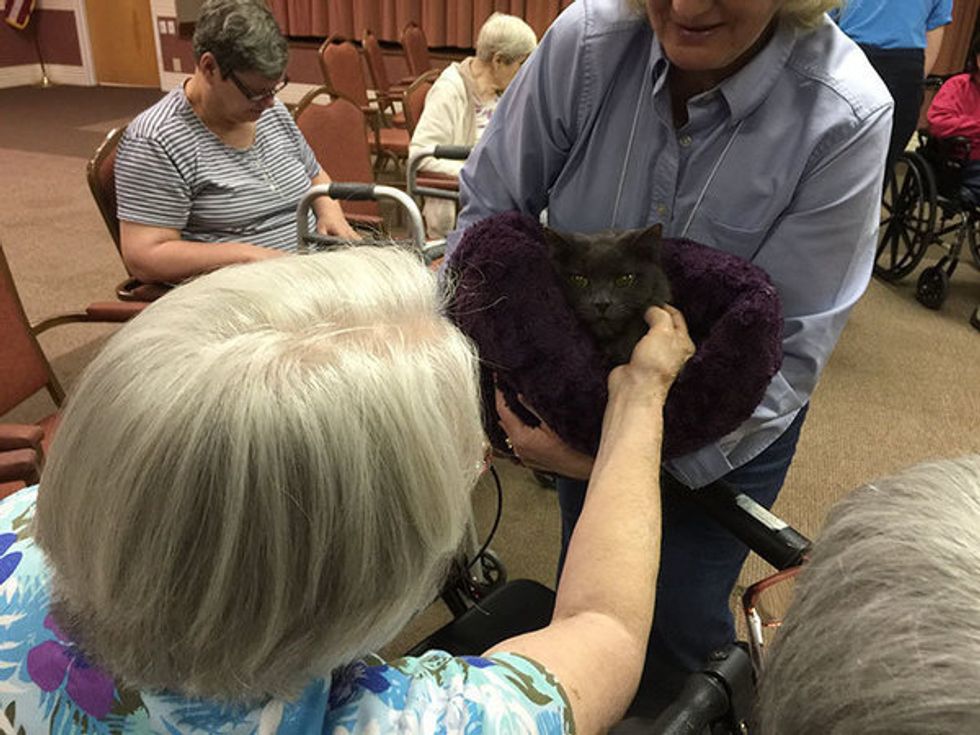 Photo: Ohio Alleycat Resource
"We take older cats (7 years +). Many residents cannot have pets now, so the chance to cuddle a chilled out kitty is great for them," Jordan Umerley, a volunteer of the shelter, told Boredpanda.

"We also invite the residents to come and visit our shelter. It really is fun and a good chance to get the cats socialized," Umerley said. "The seniors love telling stories about their past pets, and ask us to take pictures of them with the cats to send to their children and grandchildren."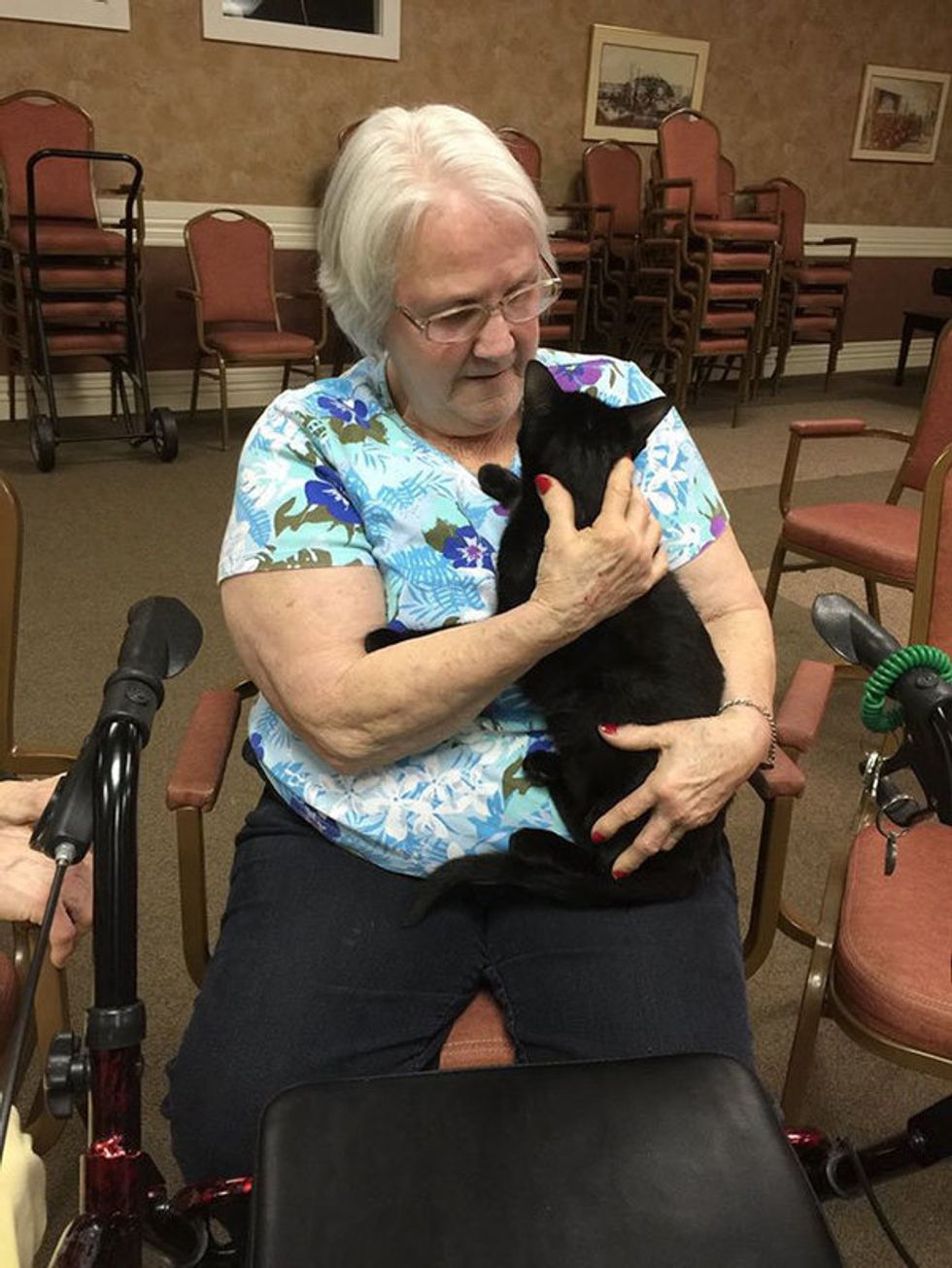 Photo: Ohio Alleycat Resource
"Most senior cats just want to eat, sleep, be cuddled and loved," Umerley said. "Having them visit retirement and nursing home communities is a great way for the cats to socialize outside of the shelter and bring joy to the seniors."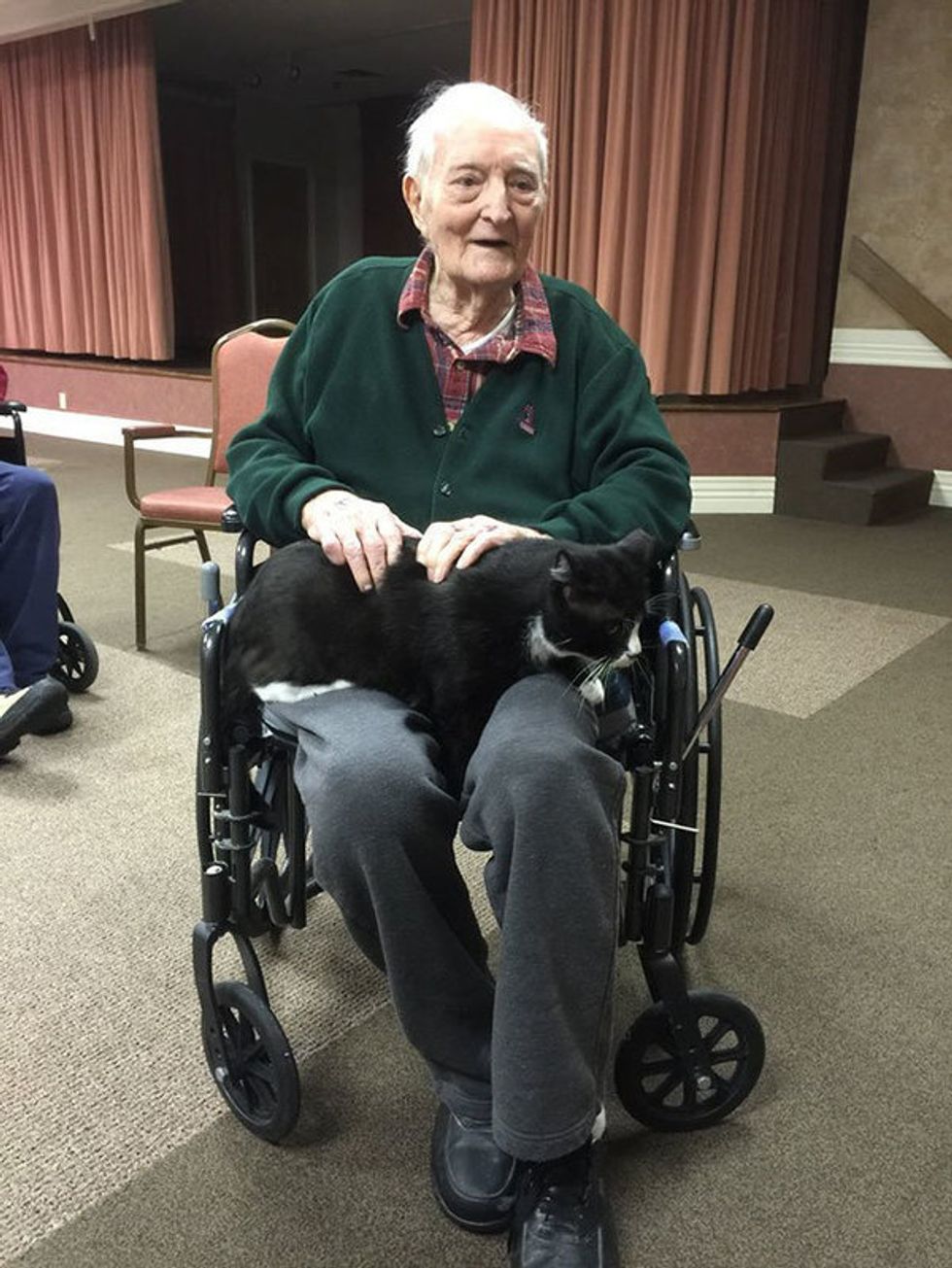 Photo: Ohio Alleycat Resource
The senior humans cuddle with their furry friends, and sometimes "they'll tell them they love them."
"I don't think I've ever left one of these events without crying," Casey-Sturk said.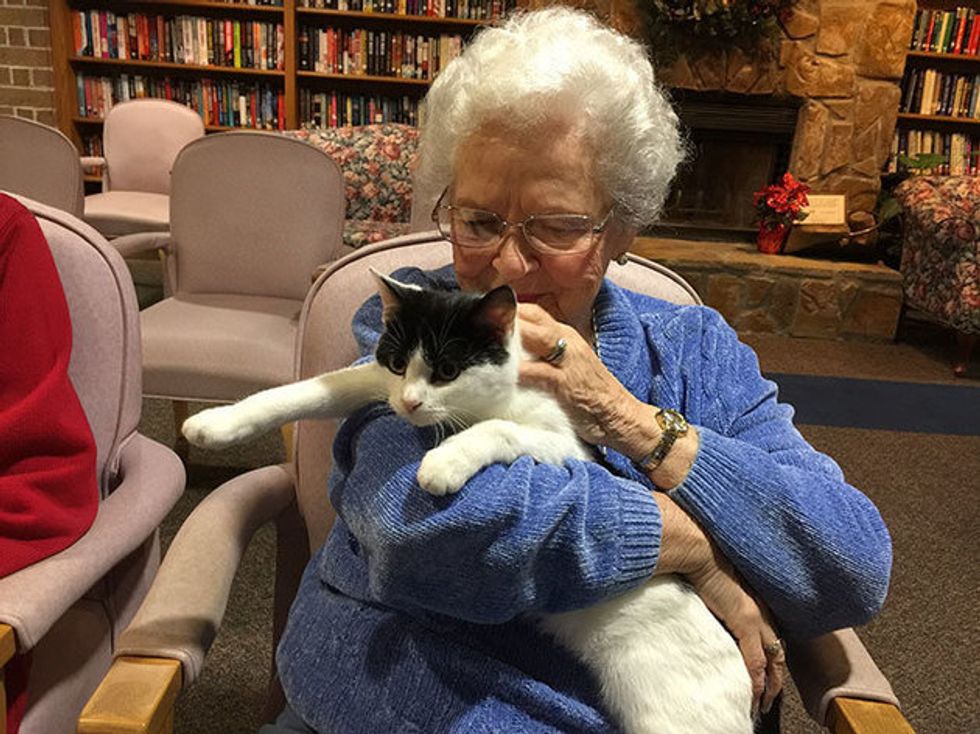 Photo: Ohio Alleycat Resource
Share this story and help a senior cat at your local shelter find their forever home. You can help their rescue efforts by visiting Ohio Alleycat Resource's website. Follow them on Facebook.
(h/t: boredpanda)
Related story: 20 Year Old Cat is So Happy to Be Given a Home, He Can't Stop Purring Purring