Two orphaned kittens were looking for motherly love, so a group of senior residents took them into their care and gave them a chance to thrive.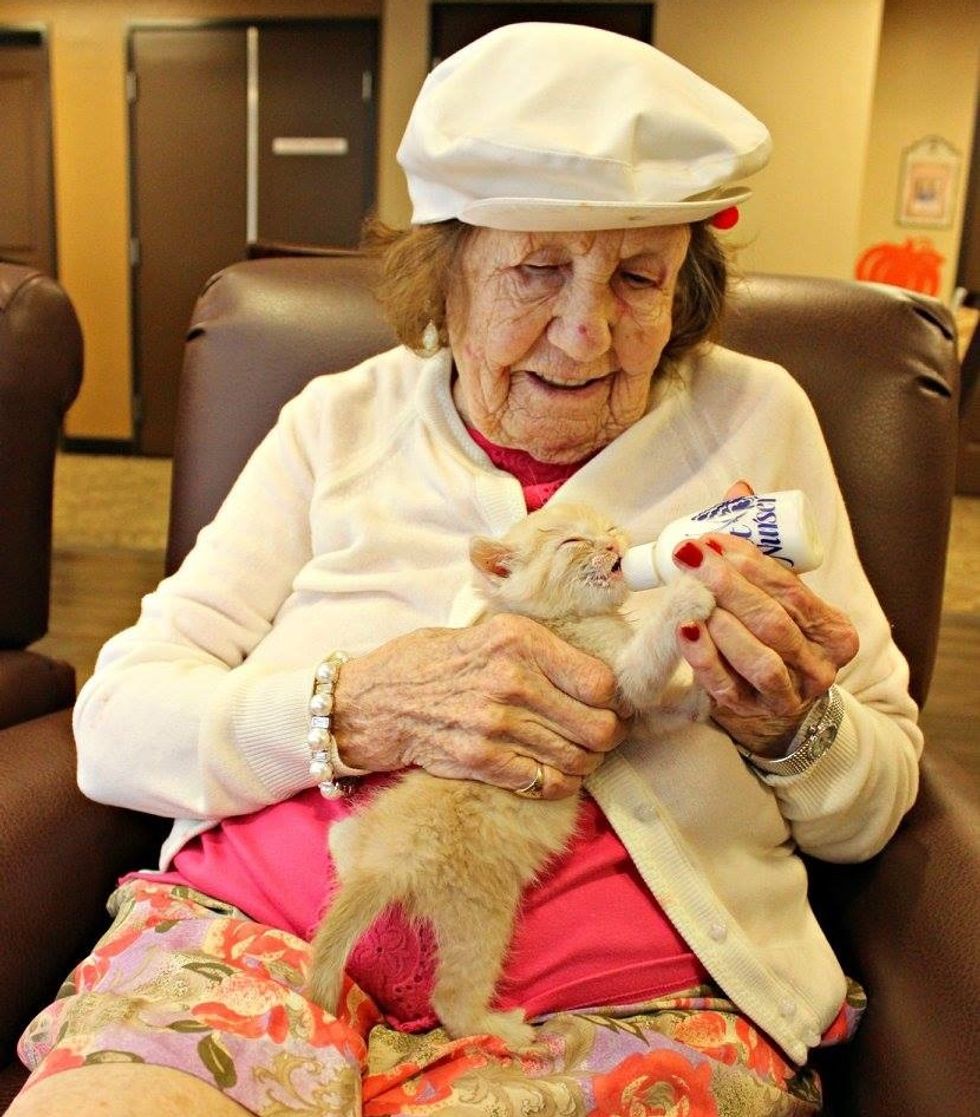 Photo: Pima Animal Care
Two little kittens lost their mama but found a group of loving senior residents to love.
Peaches and Turtle were very young and tiny when they came to the Pima Animal Care Center in Tucson, Arizona. At just seven ounces, the two fur babies needed around-the-clock care and lots of TLC to help them survive.
They needed a foster to look after them but the shelter was out of resources, that's when an Assisted Living Facility stepped up to help.
Residents at the Catalina Springs Memory Care welcomed the two orphaned babies with opened arms.
Rebecca Hamilton, the health service director, who has cared for many shelter kittens over the years, created a program for the little furry friends and their senior residents, so they could gain from each other through the experience.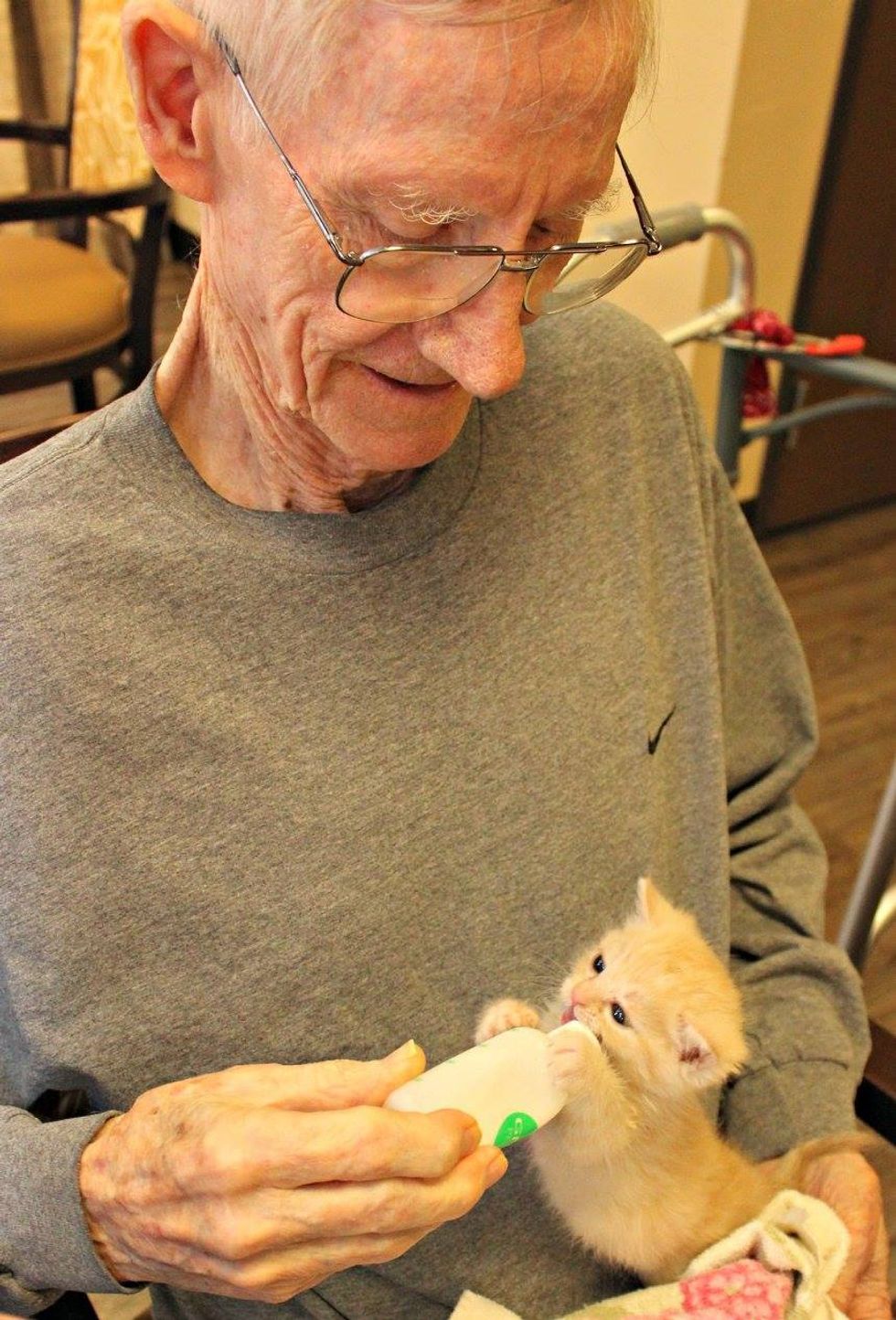 Photo: Pima Animal Care
The residents immediately became wonderful caregivers for the little fur babies, and the tiny kittens brought a lot of joy to their human companions.
"The desire to give love and receive love remains. The kittens have given us the opportunity to nurture this human condition that lies in each and every one of our residents," Sharon Mercer of Catalina Springs Memory Care said in a statement.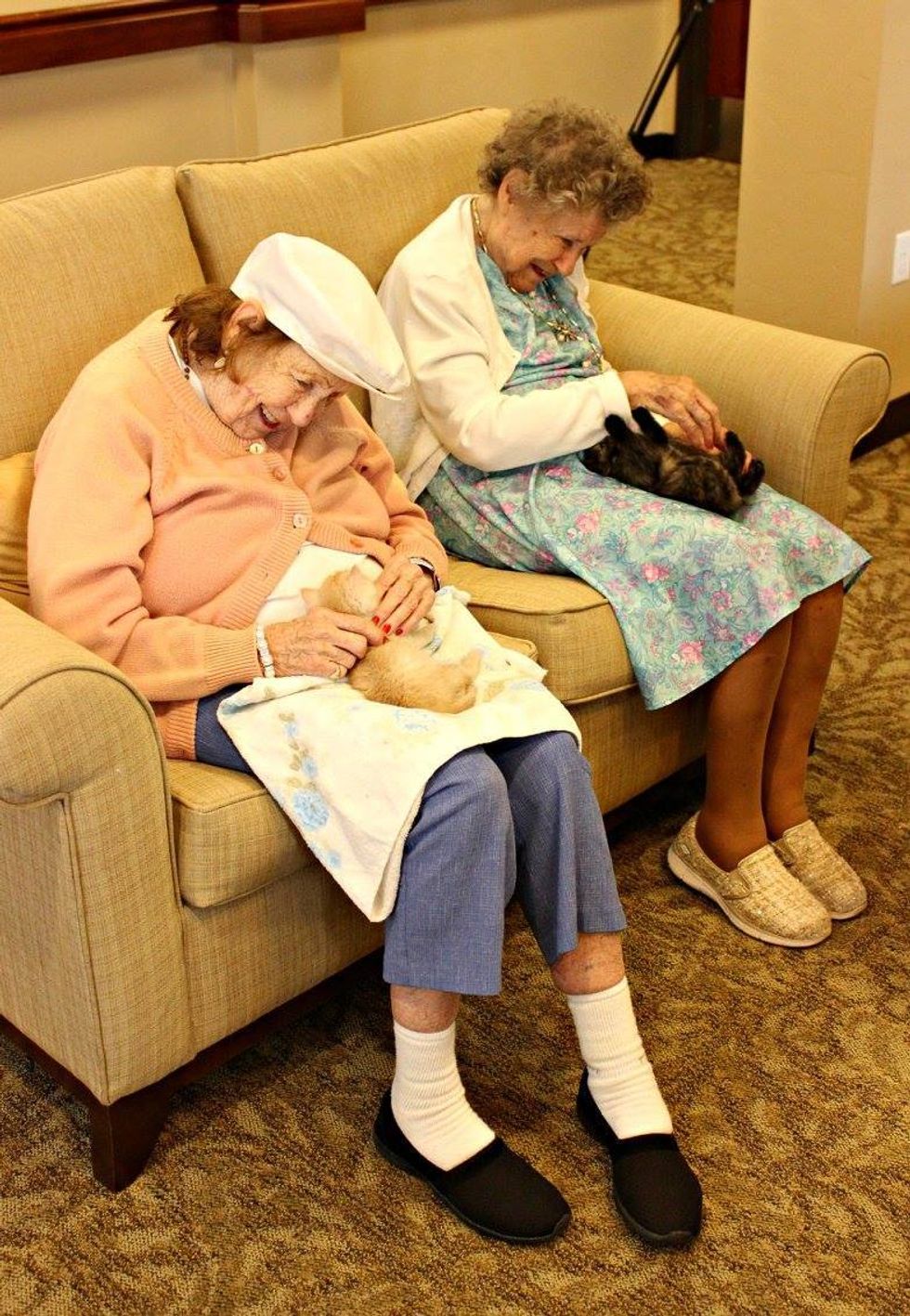 Photo: Pima Animal Care
"We are humbled, inspired and stunned by the love the residents at Catalina Springs Memory Care are showing to these orphaned foster kittens, Turtle and Peaches," Pima Animal Care Center said.
The kittens adore their human friends, and the seniors wear the biggest smiles while caring for their tiny fur babies.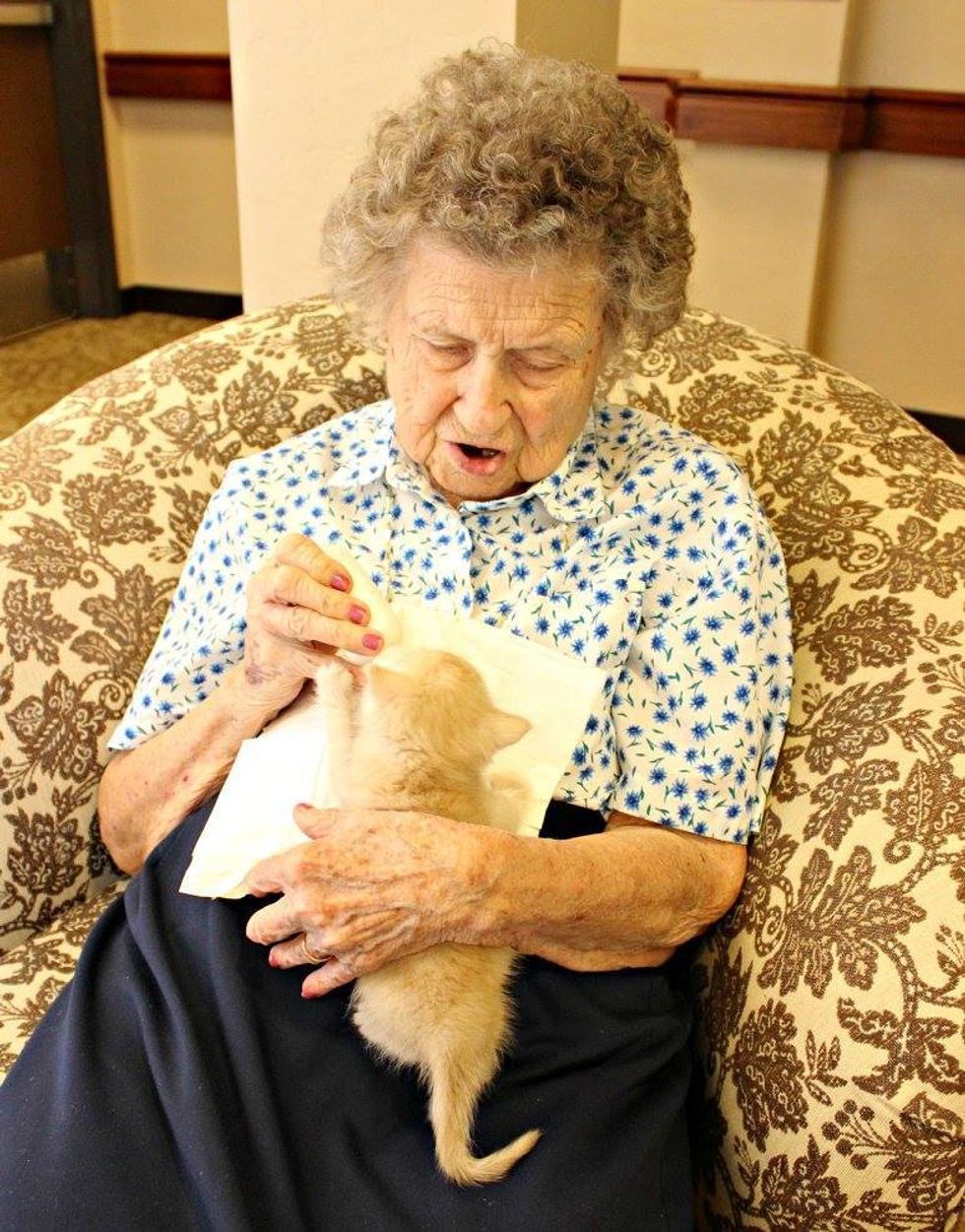 Photo: Pima Animal Care
The kittens' weights have nearly doubled since the seniors and the staff began fostering them around-the-clock.
"Not long ago, we didn't have the resources we needed to save bottle-baby kittens. Because of amazing people like them, we can, we do, and we will!"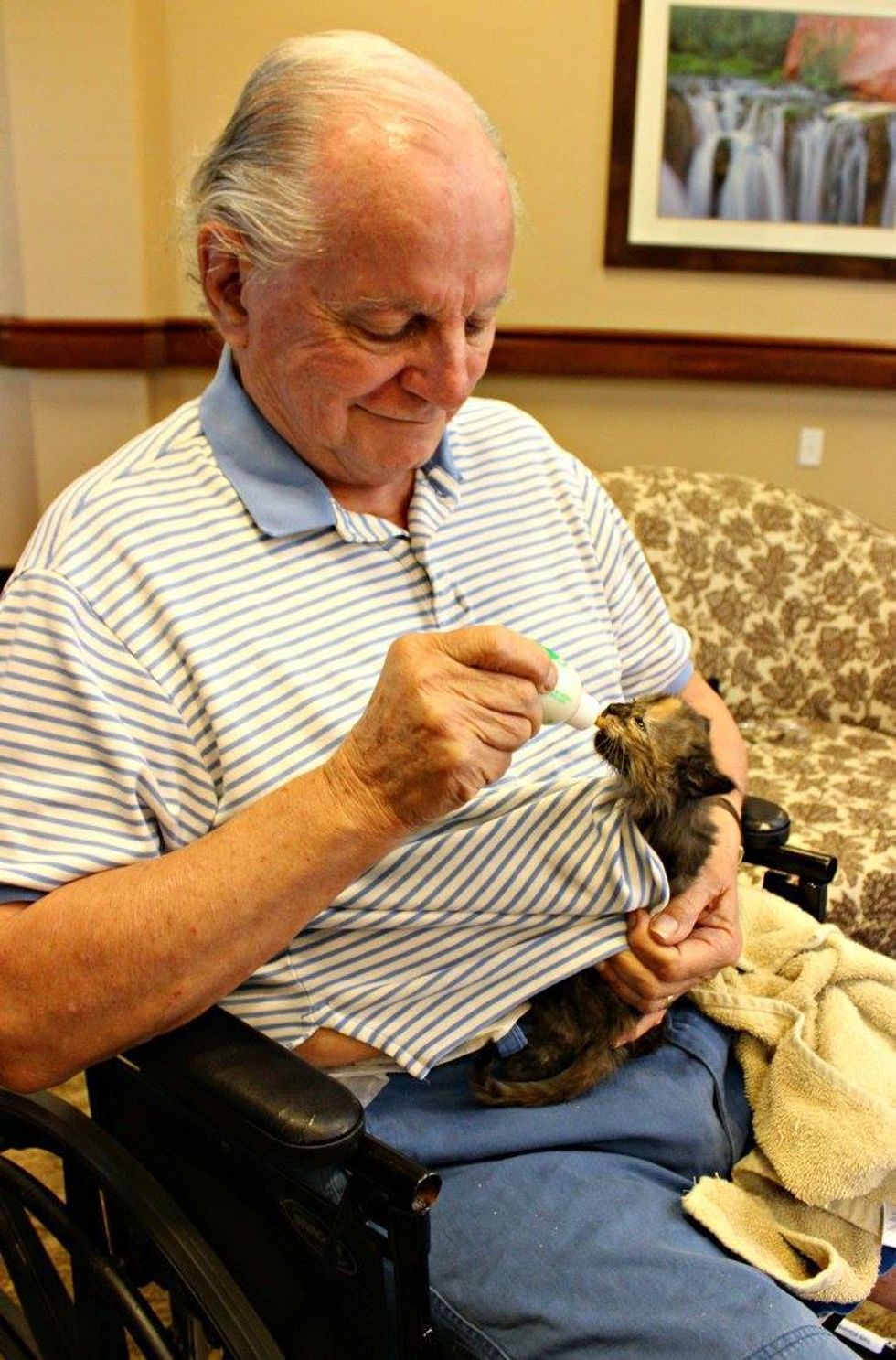 Photo: Pima Animal Care
Share this story with your friends. Follow them on Facebook. (h/t: shelterme.tv)

Related story: Woman Takes a Chance on Earless Senior Cat While Others Pass Him By, A Day After Adoption