A stray calico Mama was rescued along with her five day-old babies. One of them is a mini version of herself.
When WAGS Pet Adoption (Westminster, California) took in the furry family of five, they knew they needed a foster home.

"They told us about a stray mom who had day old kittens that needed fostering. We were told someone dropped them off at the police department," Amy Randolph (@amyrandolph3) told Love Meow.
Randolph dropped everything at hand and got on her way to pick up the kitties.
"We literally drove to the shelter within the hour to get them."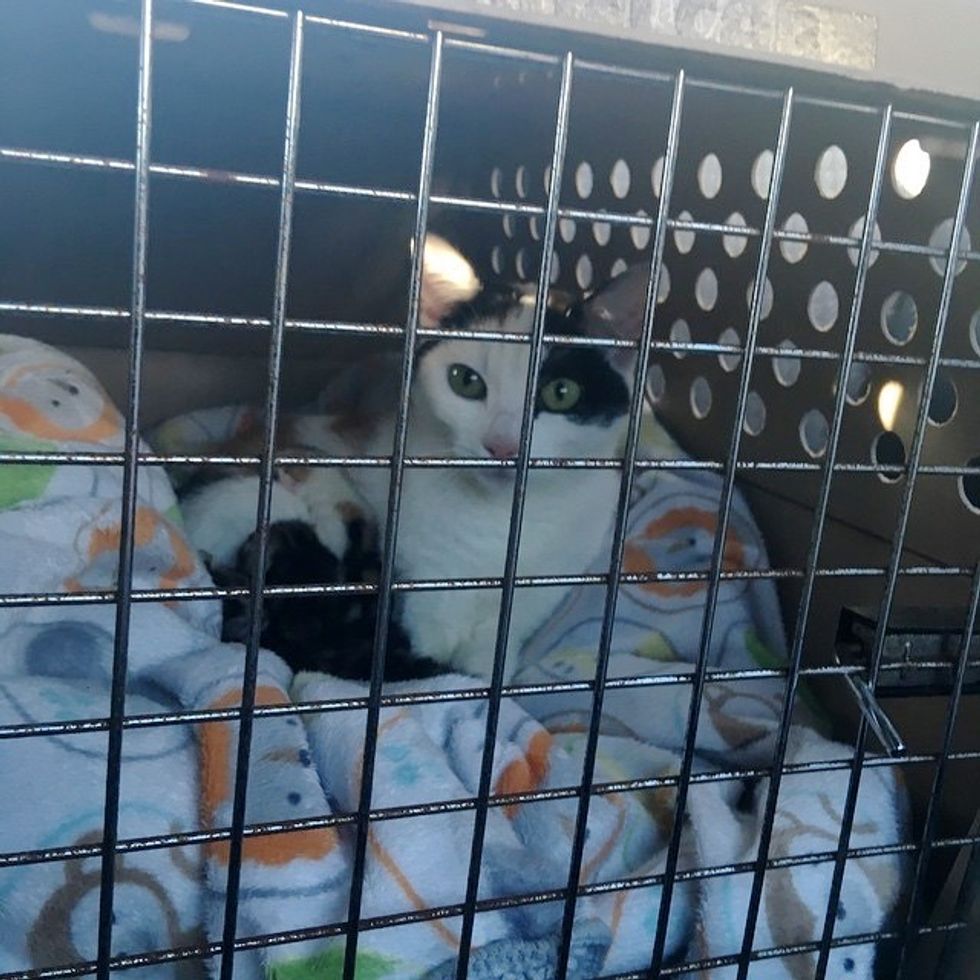 Courtesy: @rainingkittens
Mama worked diligently, nursing and cleaning her babies during the trip to their new foster home. All five kittens were doing well when they arrived.
One of them was a mini copy of Mama. Her name is Punzie.
While Mama tried to eat, little Punzie stuck her tiny head out for a whiff. She couldn't see, but she surely could sniff. "Mom was so hungry! She ate an entire can of cat food in 3 minutes," Randolph said.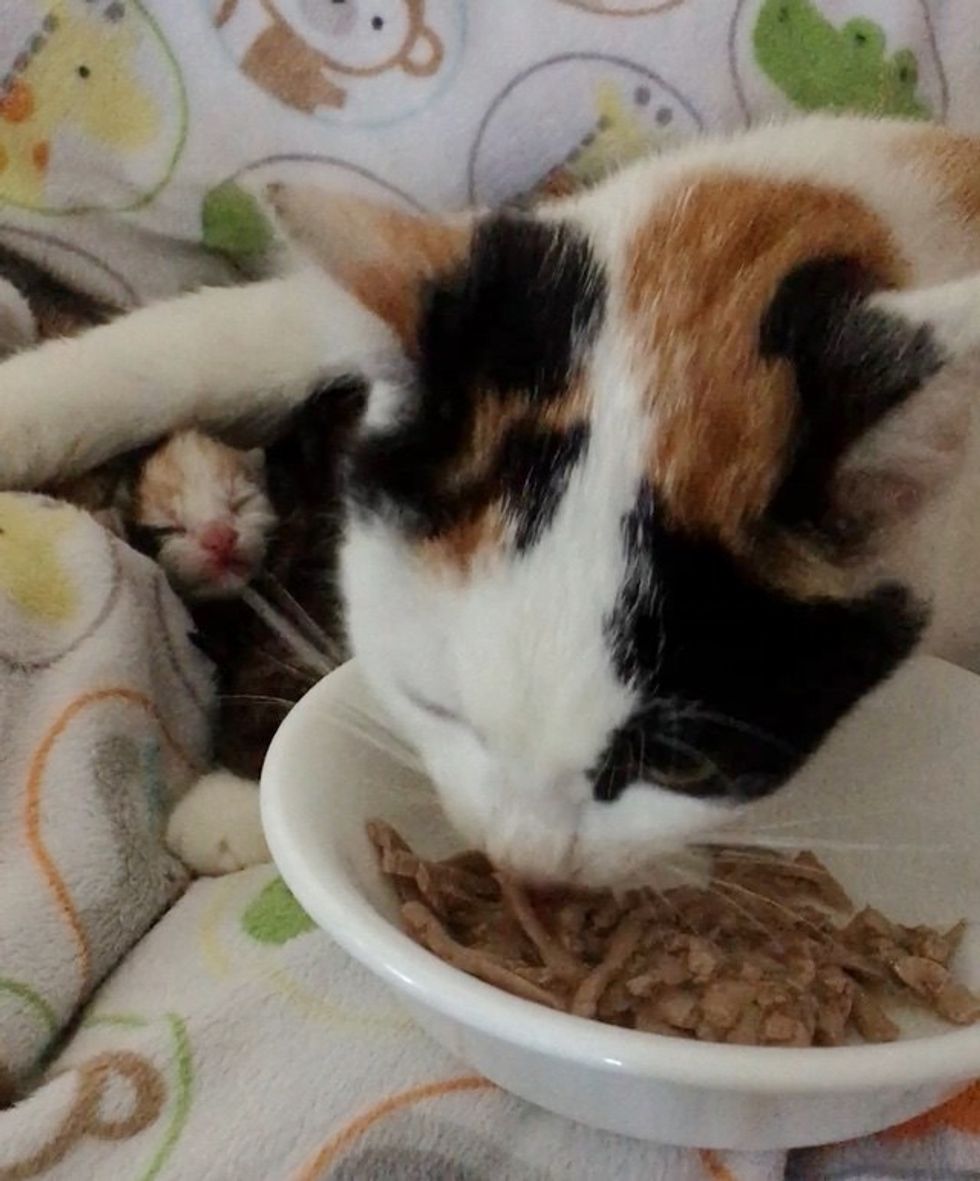 Courtesy: @rainingkittens
"Mama is super sweet but pretty shy and skittish. She obviously didn't have much people interaction prior to coming to us," Randolph told Love Meow.

Slowly but surely, Mama came out of her shell. She realized her human friends weren't so bad and even allowed them to help her with the babies.
Mama toiled tirelessly for her kittens. She fed, groomed, cuddled and cared for all five with unconditional love.
Punzie leaning on her mama for some extra TLC. Mama watching over her as she falls into a slumber.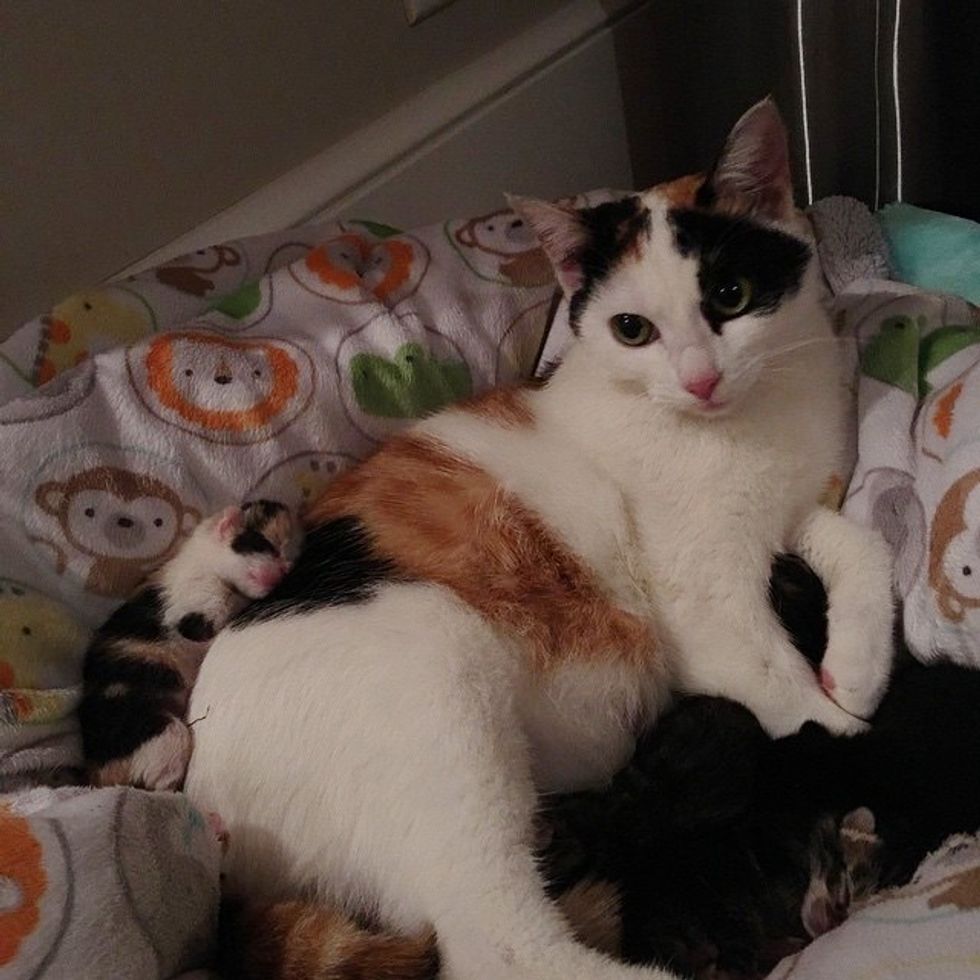 Courtesy: @rainingkittens
Punzie was so tiny. Her head was as big as Mama's paw.
Mama kept her close so she could feel her warmth and hear her heartbeat.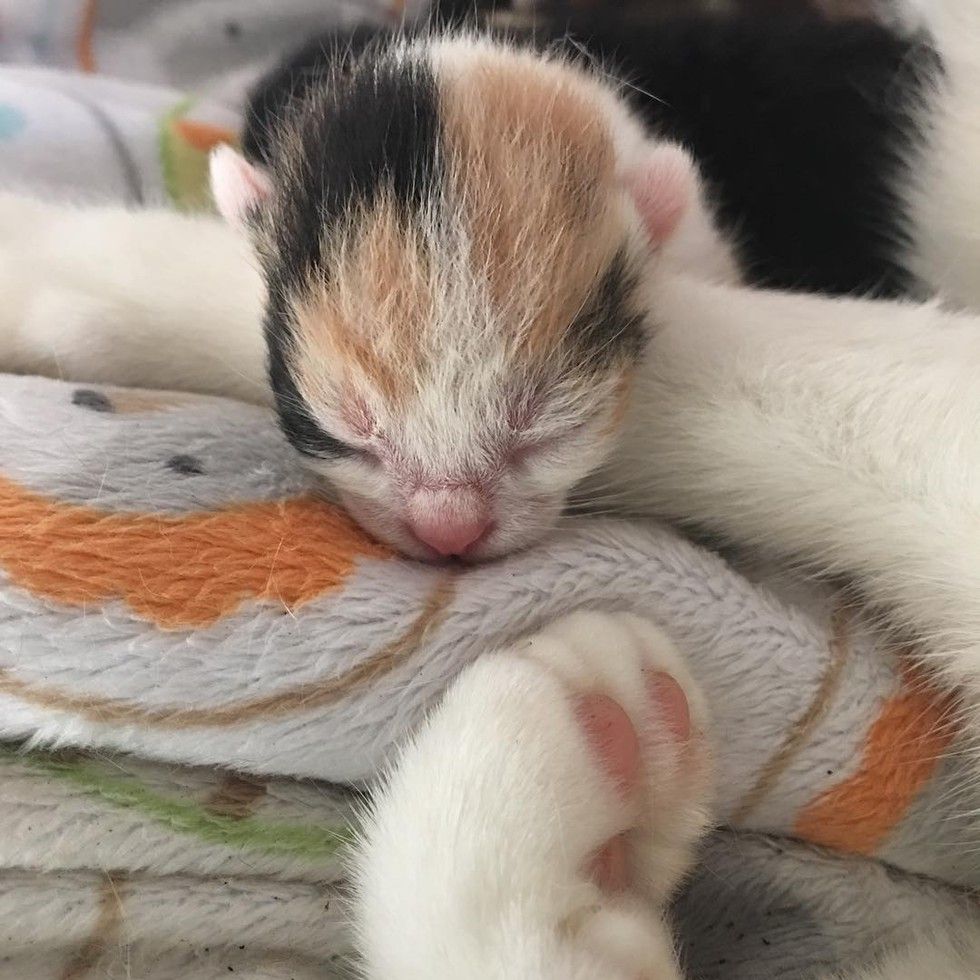 Courtesy: @rainingkittens
Mama snuggling with her five kittens, guarding them while they are fast asleep.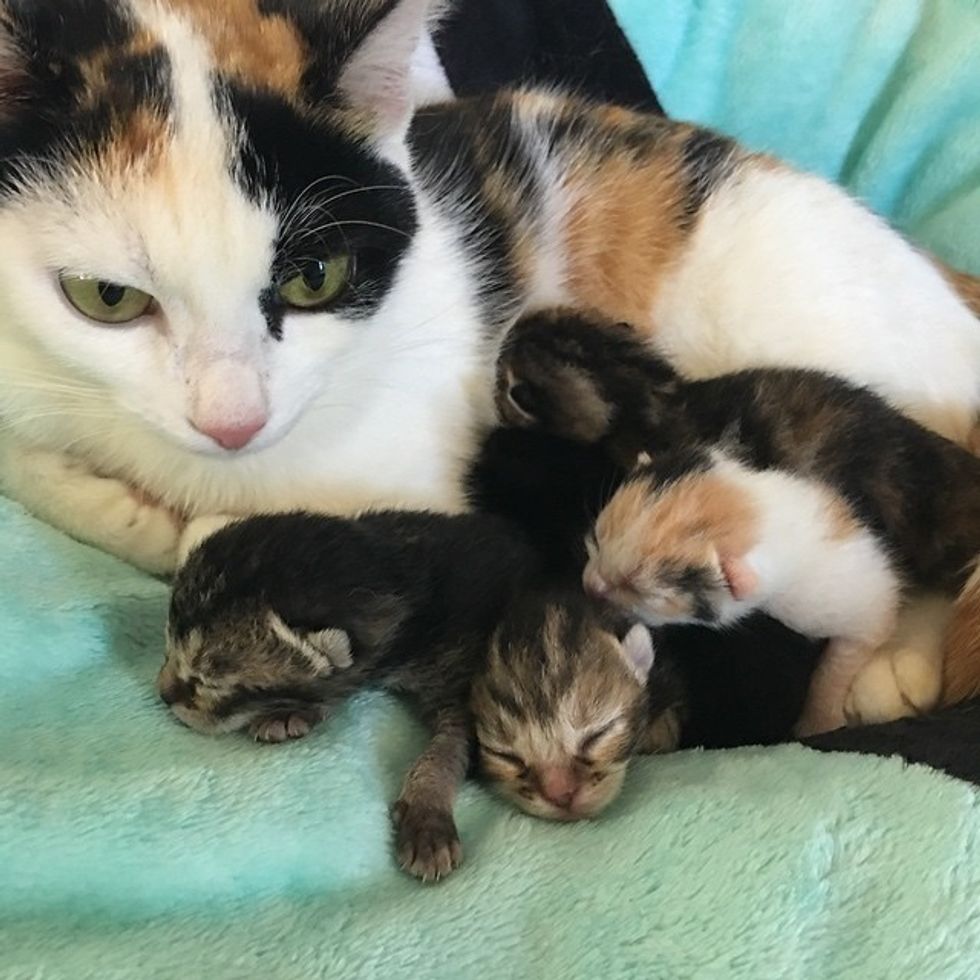 Courtesy: @rainingkittens
At the wobbly phase...

Curious Punzie checking out Mama's food.
Watching and learning from Mama...
Mama showed Punzie how to use the litterbox and she tried to copy it.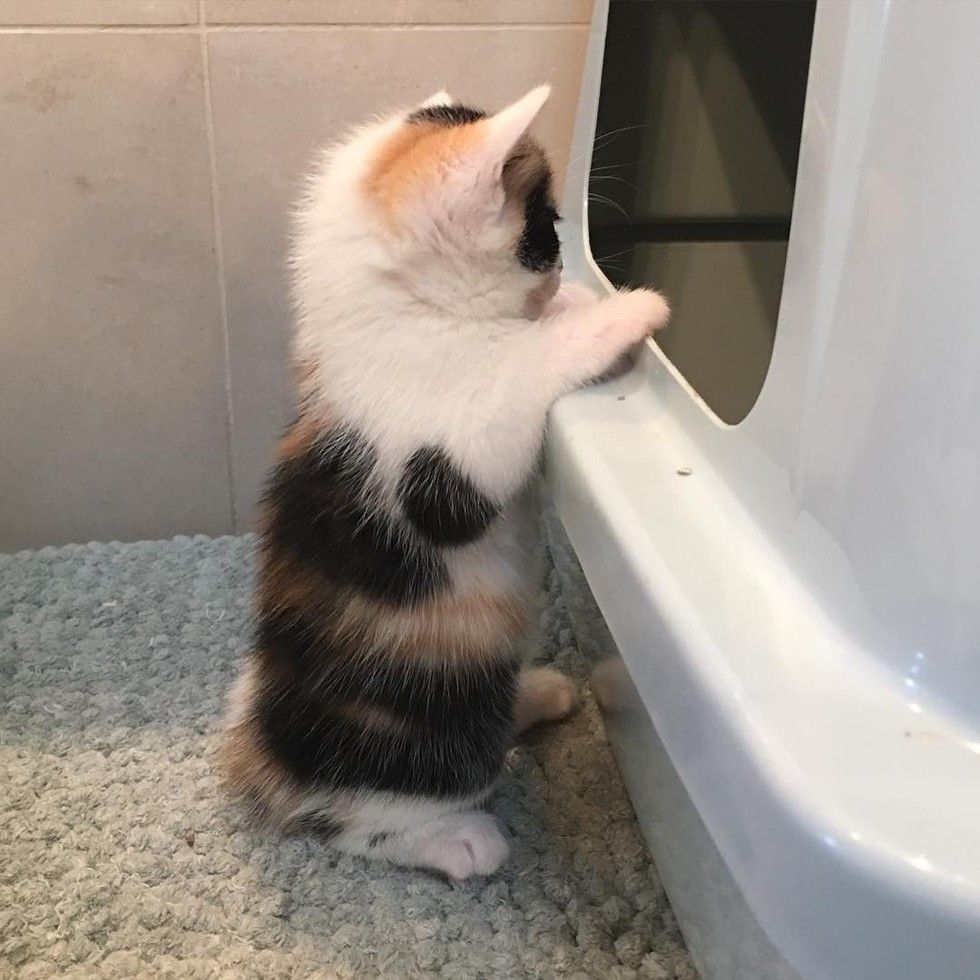 Mama and her adorable mini me :).
"I made this!"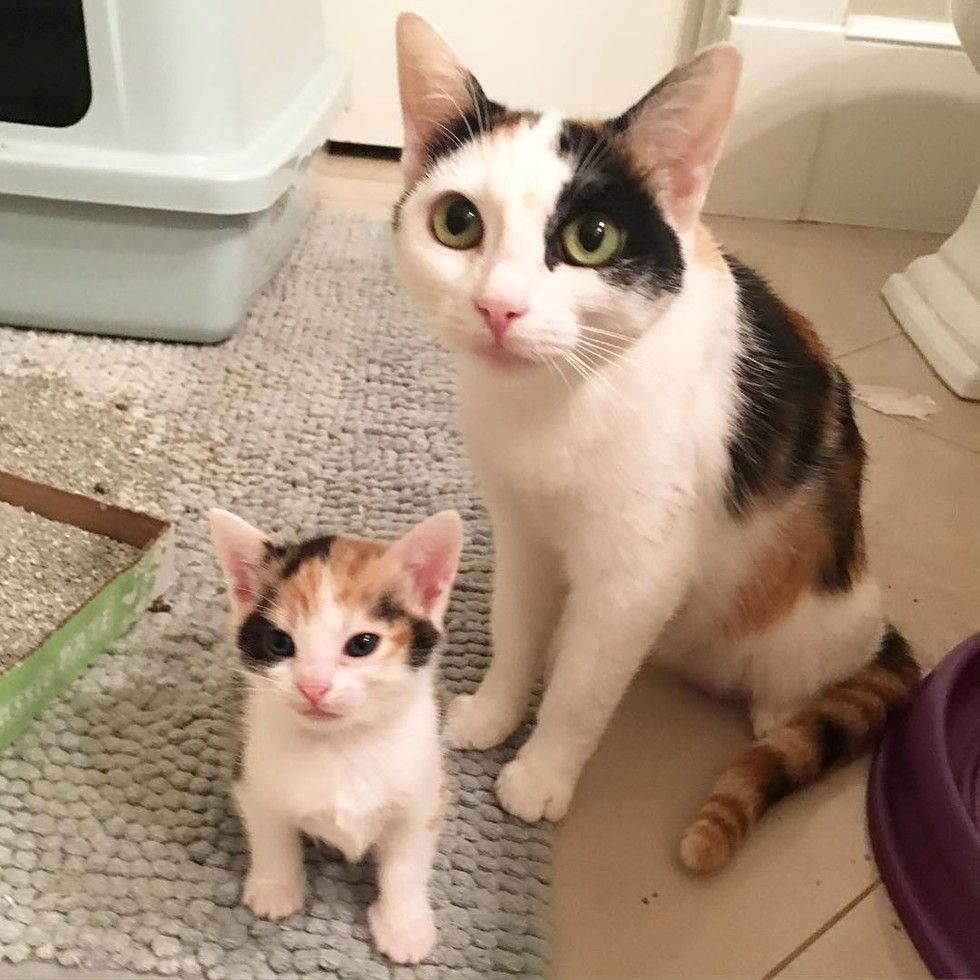 Courtesy: @rainingkittens
Punzie has 3 sisters (Cupcake, Sonny, Jasmine) and one brother (Brody)
They stayed with their Mama until they were ready for adoption.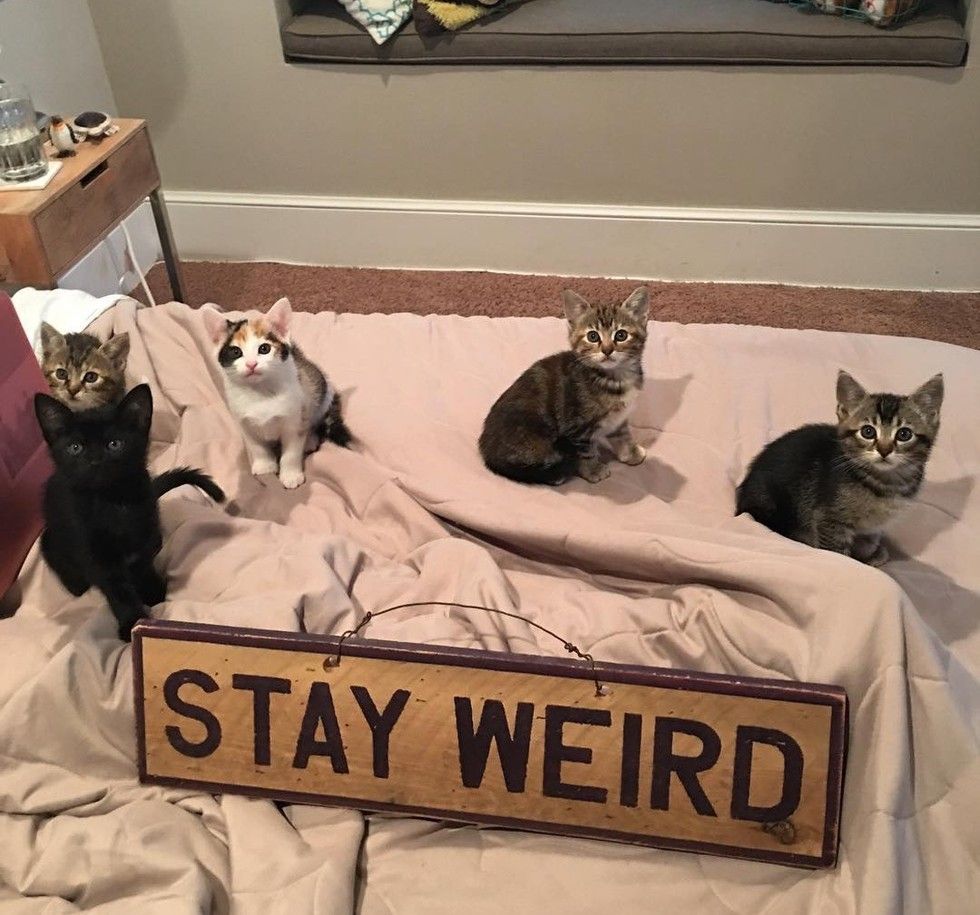 Courtesy: @rainingkittens
Punzie walks up to Mama for some love, and Mama immediately holds her down for an urgent power bath.
Punzie the destroyer trying to hunt down a towel...
Mama watching from afar... she is very proud.
Share this story with your friends. Follow WAGS Pet Adoption on Facebook. More @rainingkittens on Instagram.
Related story: Ginger Cat Finds His Mini Me and Raises Him Like His Own