A stray cat was getting sick and depressed until they found him his partner, whom he was rescued with.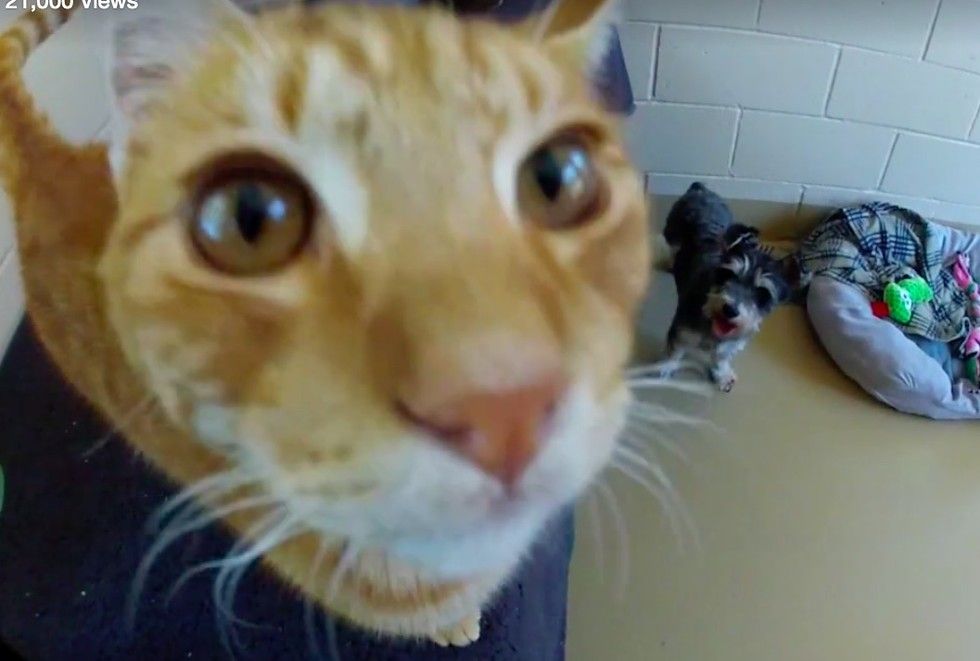 Courtesy: Joe Little 10News
Romeo was brought to Chula Vista Animal Care Facility in Chula Vista, California after he was pulled with other cats, but he was getting sick despite all rescue efforts.
"His face was just gaunt, and he didn't look good," Linda Septon of the rescue group told 10News. They gave him fluids and vitamin injections, but nothing worked.
Soon they found out what was wrong with him.
It turns out, the 7 month-old ginger tabby was terribly missing his best friend.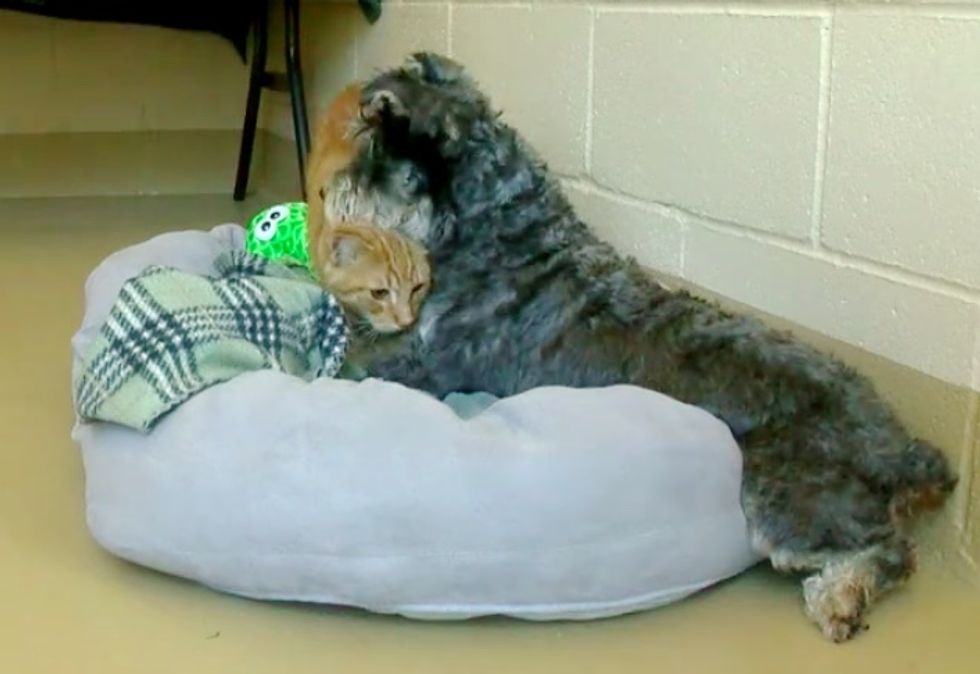 Courtesy: Joe Little 10News
"When Romeo was found underneath a car, he was all curled up, terrified, and Juliet the (miniature) Schnauzer was basically comforting and protecting him."

The two furry friends were living on the streets together until they were spotted hiding and cuddling under the car by a good Samaritan.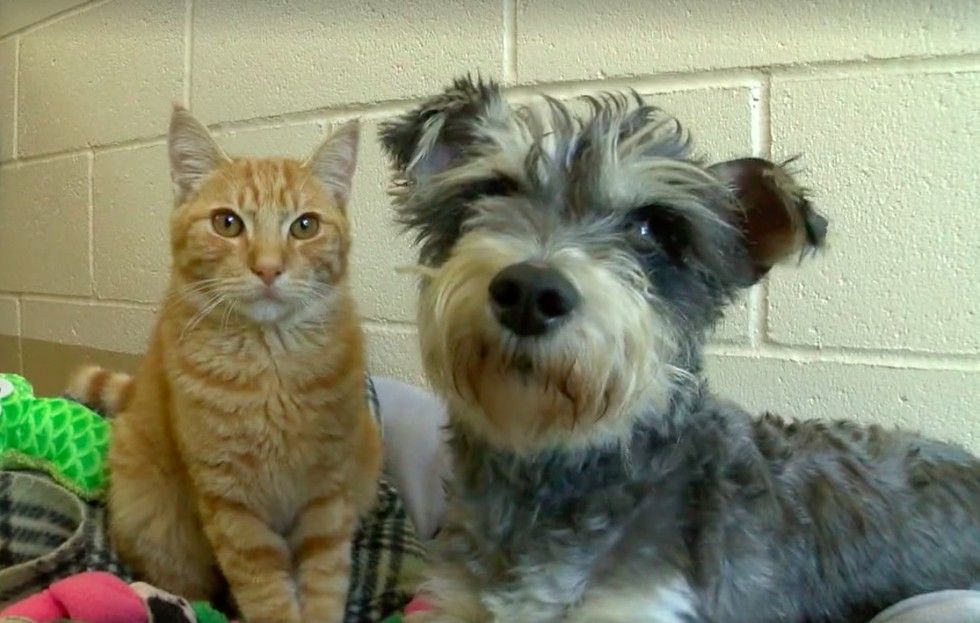 Courtesy: Joe Little 10News
Normally, rescue cats and dogs are placed in separate facilities, and that's what happened to them first, but it didn't last long.

While Juliet fared well with other dogs, Romeo started to deteriorate without his partner around.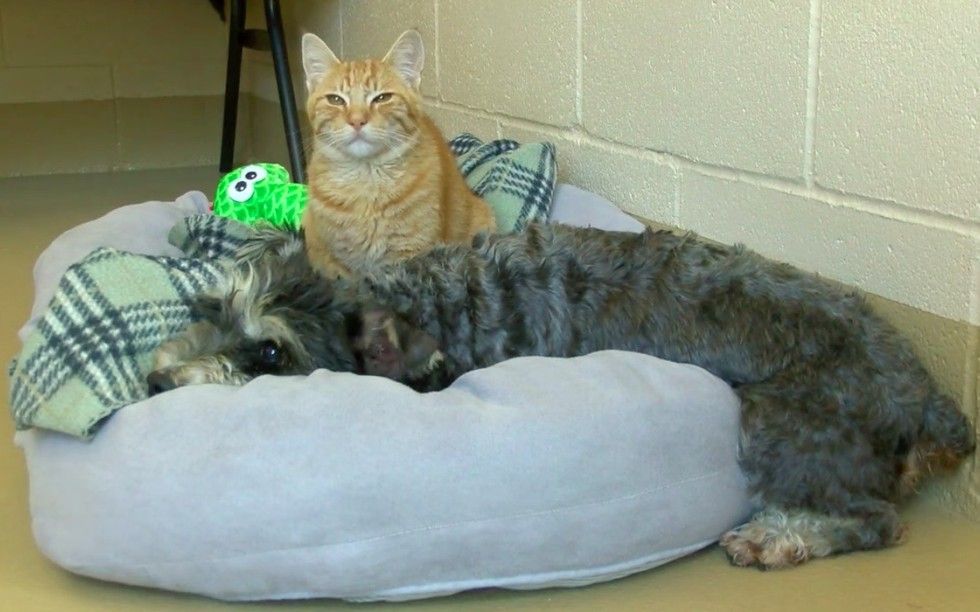 Courtesy: Joe Little 10News
It was apparent that they needed each other to thrive.

The staff quickly brought Juliet back to Romeo, and the connection was instant. As soon as the ginger boy saw his best friend through the glass door, he perked up.
It was the happiest moment for little Romeo to have his best friend back.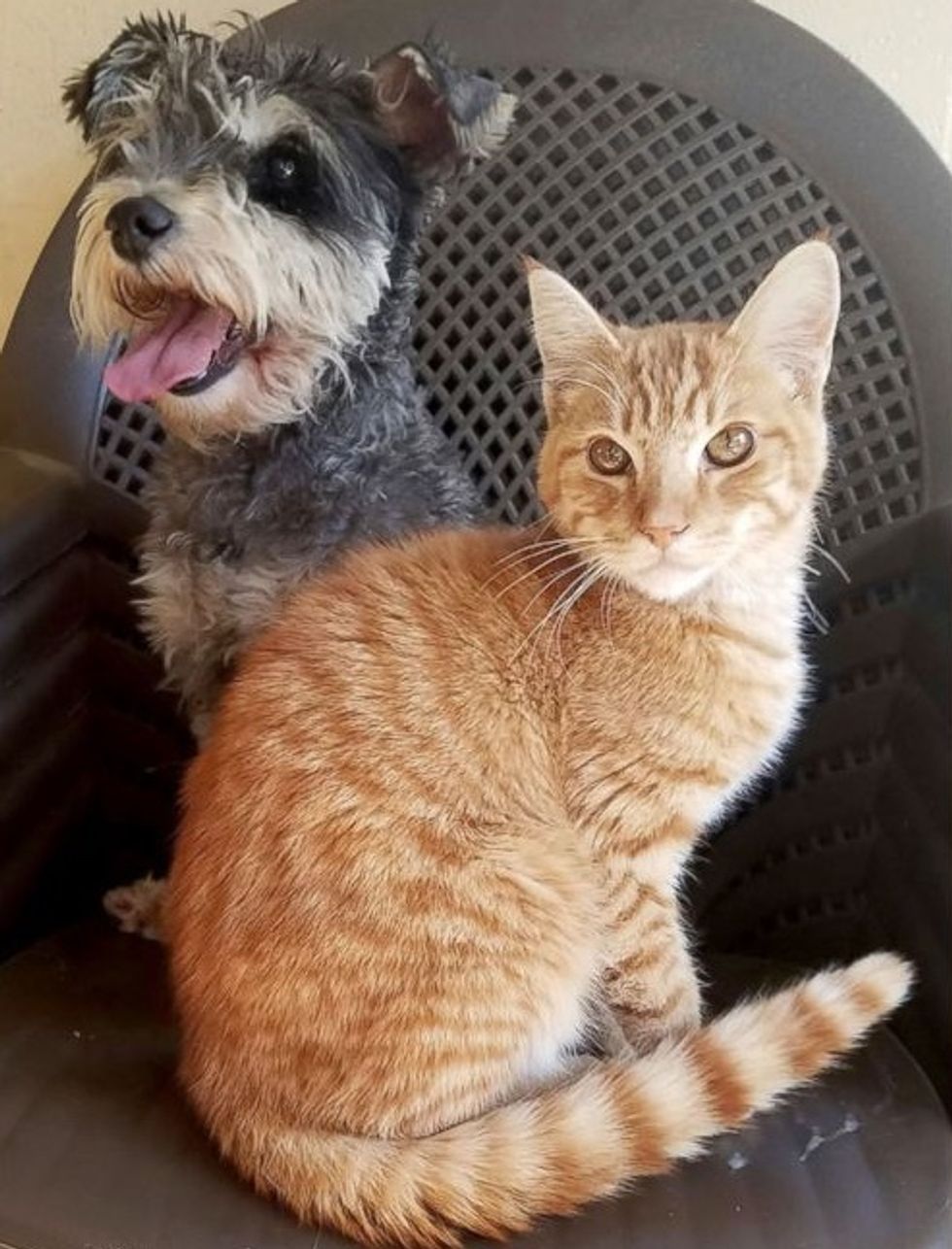 Chula Vista Animal Care Facility
In Septon's 20 years of working with animals, she has never seen anything like this.
Now Romeo and Juliet are looking for a forever loving home.
They will always be together!
Share this story with your friends. (h/t: Joe Little 10News)
Related story: Rescue Cat Leads a Pack of 4 Dogs and 2 Ducks and Gives Them Cuddles