A pregnant stray cat befriended a Good Samaritan who started feeding her everyday. As her belly grew, she was getting closer to having her babies. "Up until a month ago this affectionate girl was out on the streets, but luckily she made a friend who called us," VOKRA - Vancouver Orphan Kitten Rescue Association said.
The tabby cat soon realized that her human friend was kind to her, she then decided it was time to get herself and the little ones in her belly into a safe place. "She's very affectionate and ended up jumping in this person's car one day so she called us," VOKRA told Love Meow.

More info VOKRA | Facebook | Adoption
A few weeks later, she gave birth to five tabby babies at her foster home. They look like Sherry's mini-me's.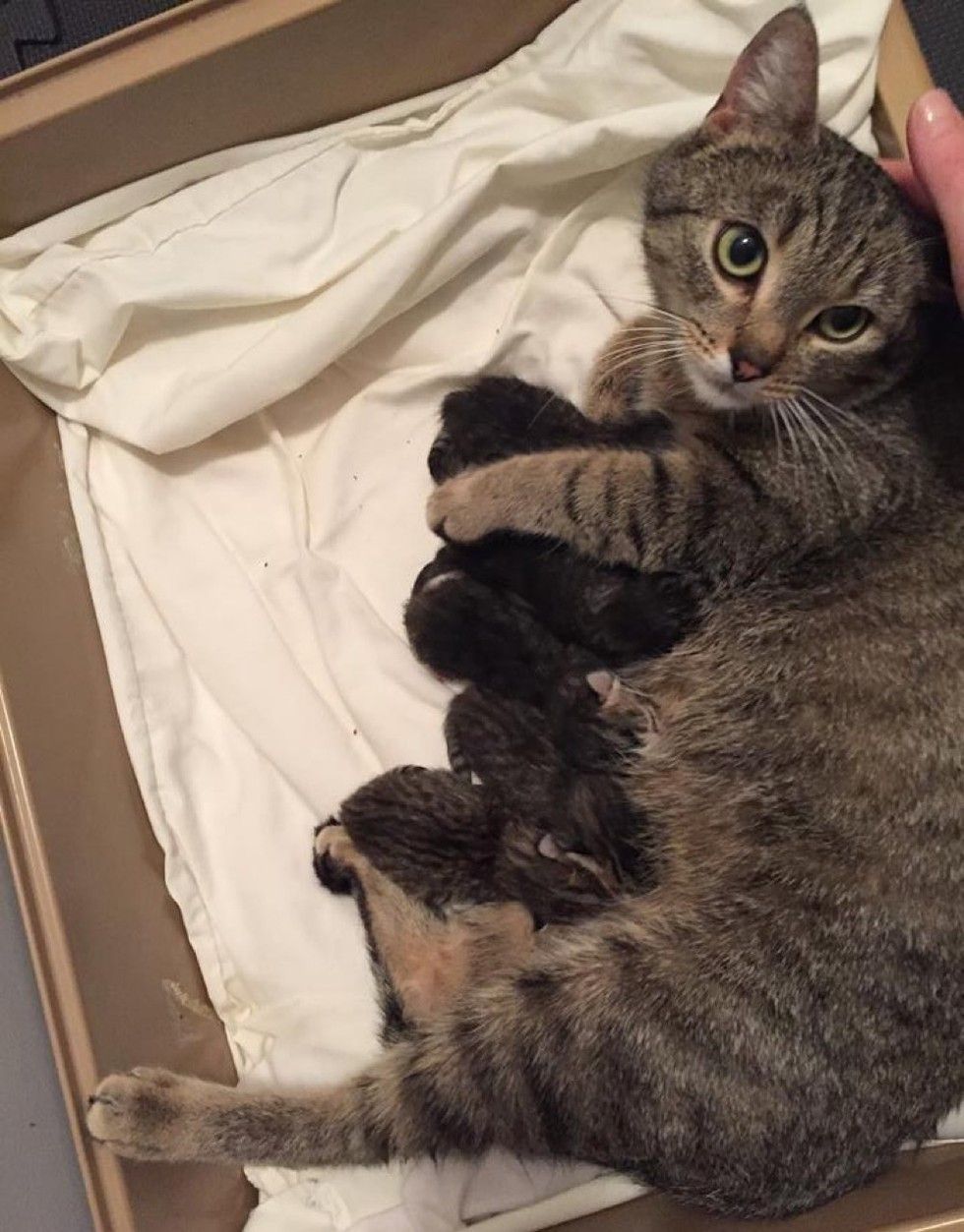 Courtesy of VOKRA
Mama Sherry is very protective of her kittens. She feeds and cleans them around the clock. The furry family is doing very well according to foster mom Michelle.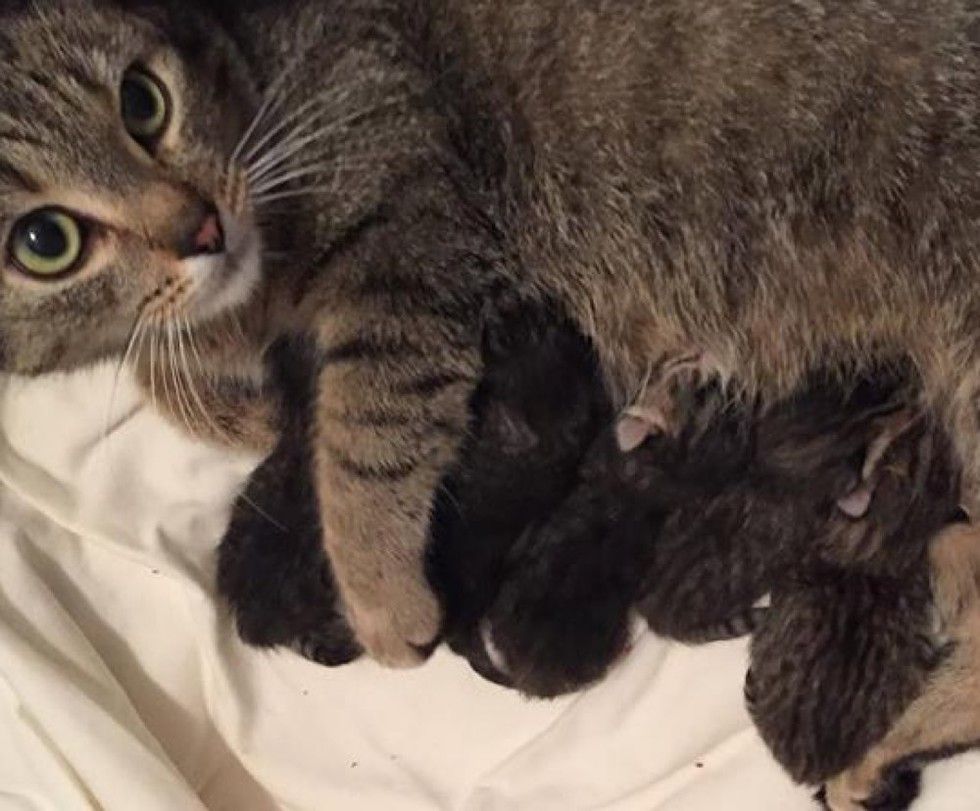 Courtesy of VOKRA
Sherry's babies lined up for a nap!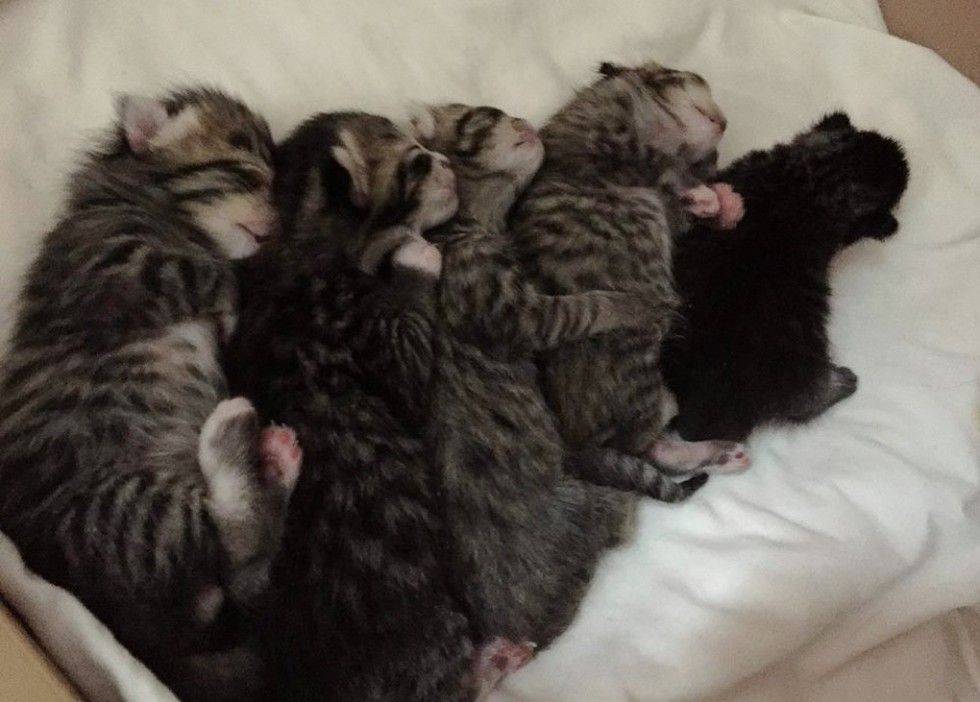 Courtesy of VOKRA
"Only 25% of kittens who don't receive human care survive so it's a good thing she made it to us when she did. Now mama and kittens will all have a chance at a long and happy life!" VOKRA said.