Meet Lucy and her seven very hungry kittens.
She was looking for shelter during an ice storm when she was pregnant.
Robyn Anderson of Love and Hisses writes: "Lucy (est'd date of birth 3/19/12) came to us on March 19, 2015. She'd shown up almost two weeks previously at someone's house during an ice storm looking for shelter. When it became clear that she was planning to stick around AND that she was pregnant, they called Challenger's House for help.
When she came to us, we expected her to give birth at any moment. Almost TWO WEEKS later, she finally did, on April 1, 2015."
Lucy's belly on March 20th (left) and April 1st. "Lucy is a small cat and her belly was really large, so we expected she'd have a largish litter."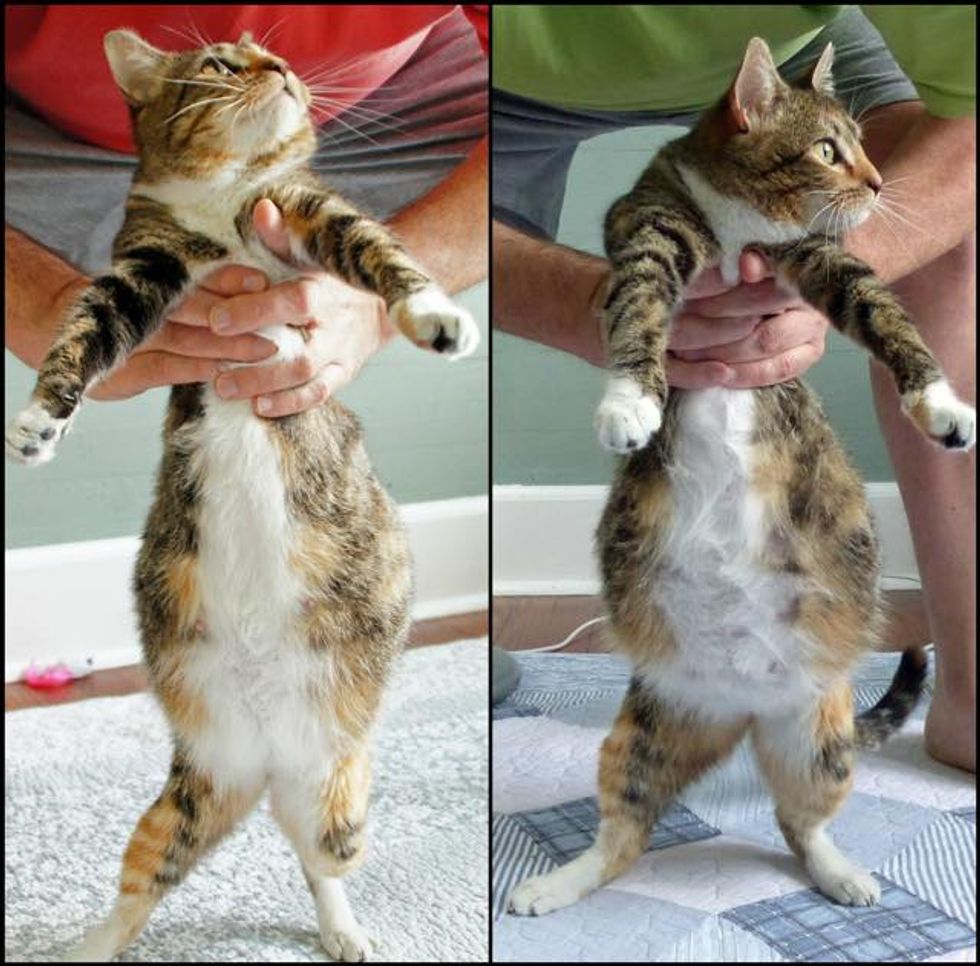 "In the space of three hours, she gave birth to SEVEN kittens. We weren't expecting quite that many!"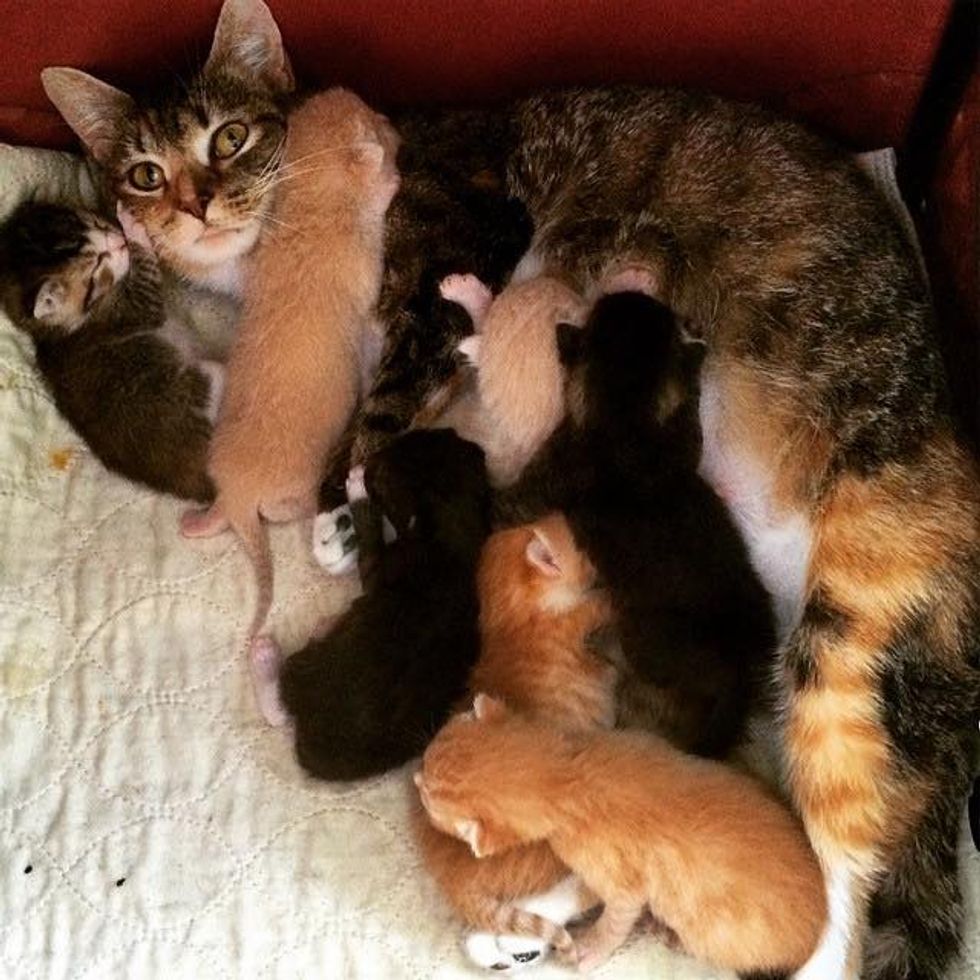 "Lucy is a wonderful and attentive mother, and her kittens more than doubled their weight in their first week of life."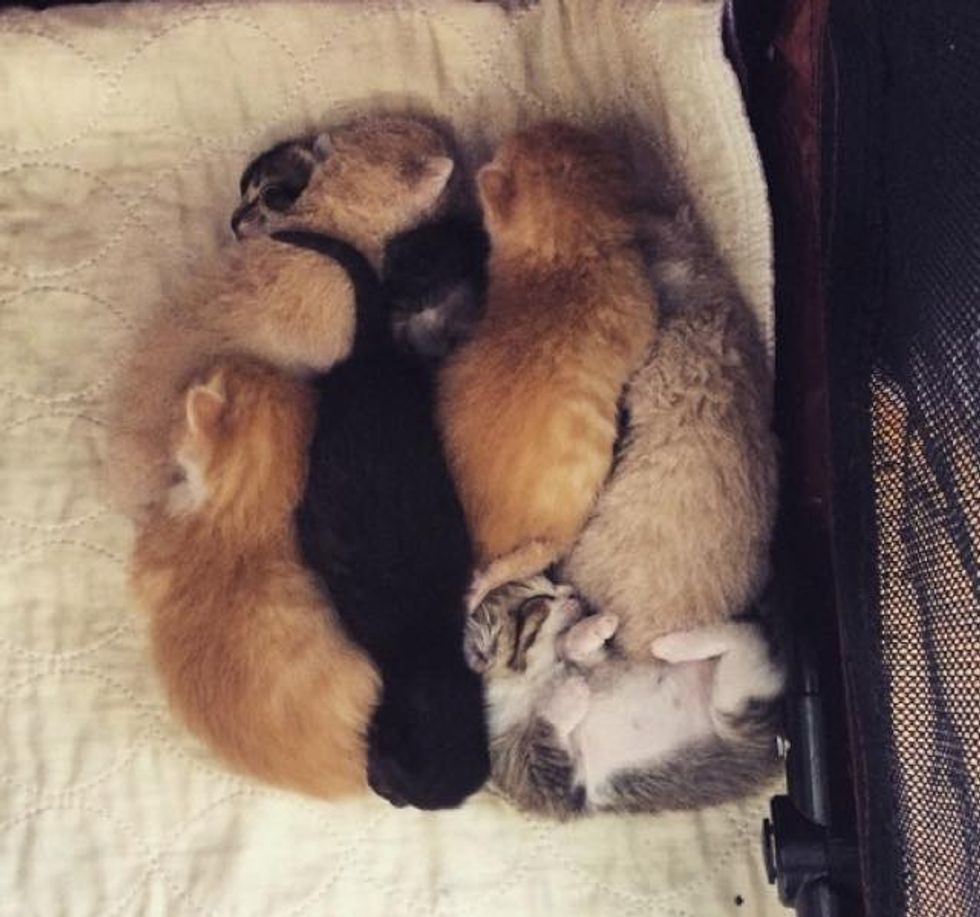 "There are SO MANY of them, and all they wanna do is EAT."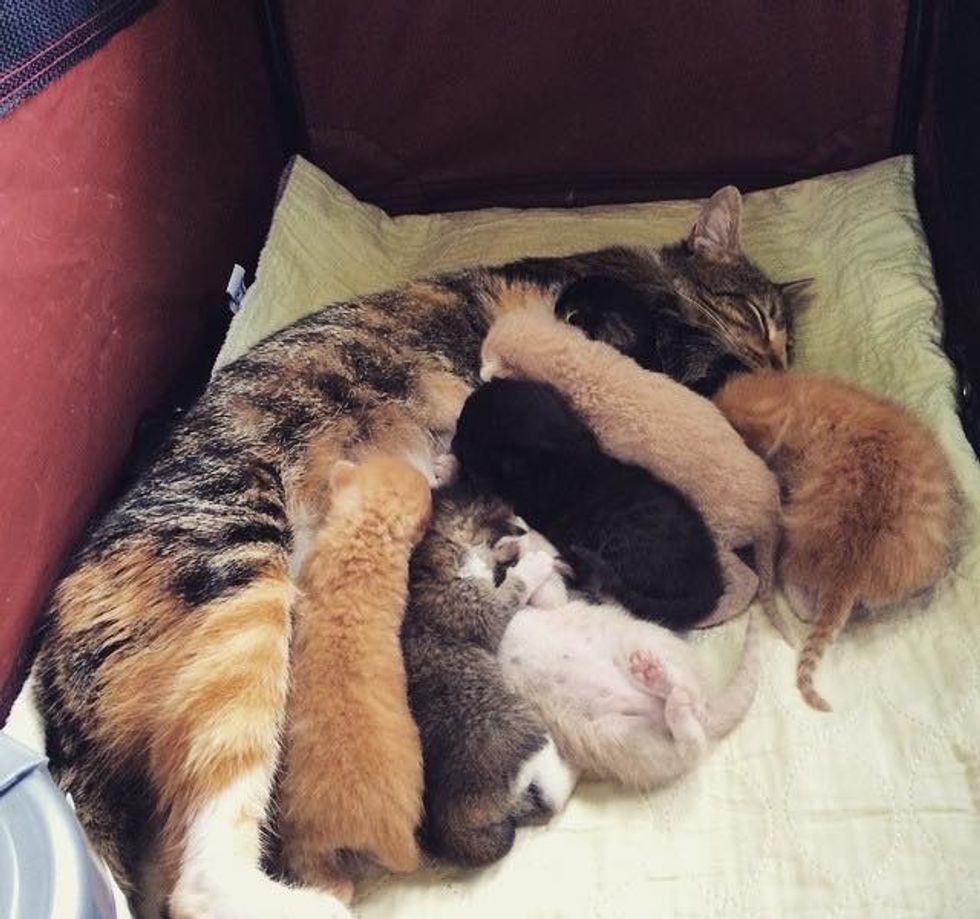 "I think it would be safe to say that these are not going to be tiny kittens."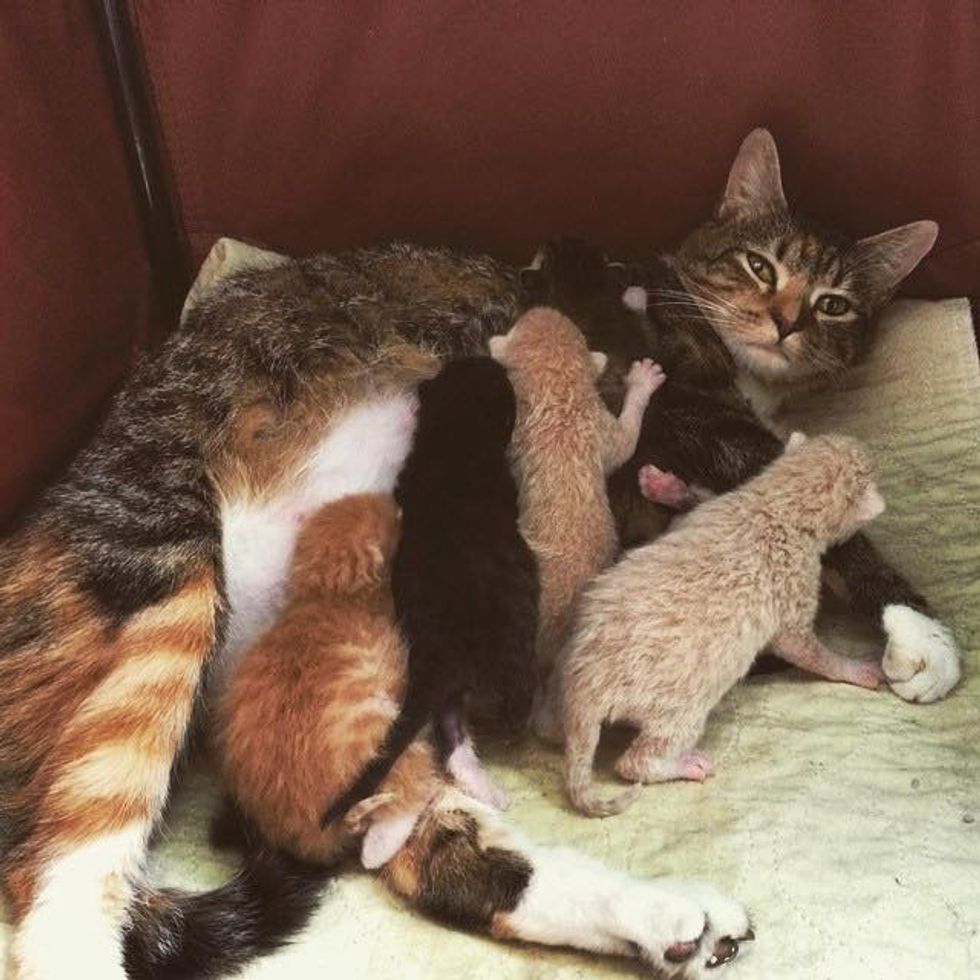 Shecky opens his first eye, checking out the world.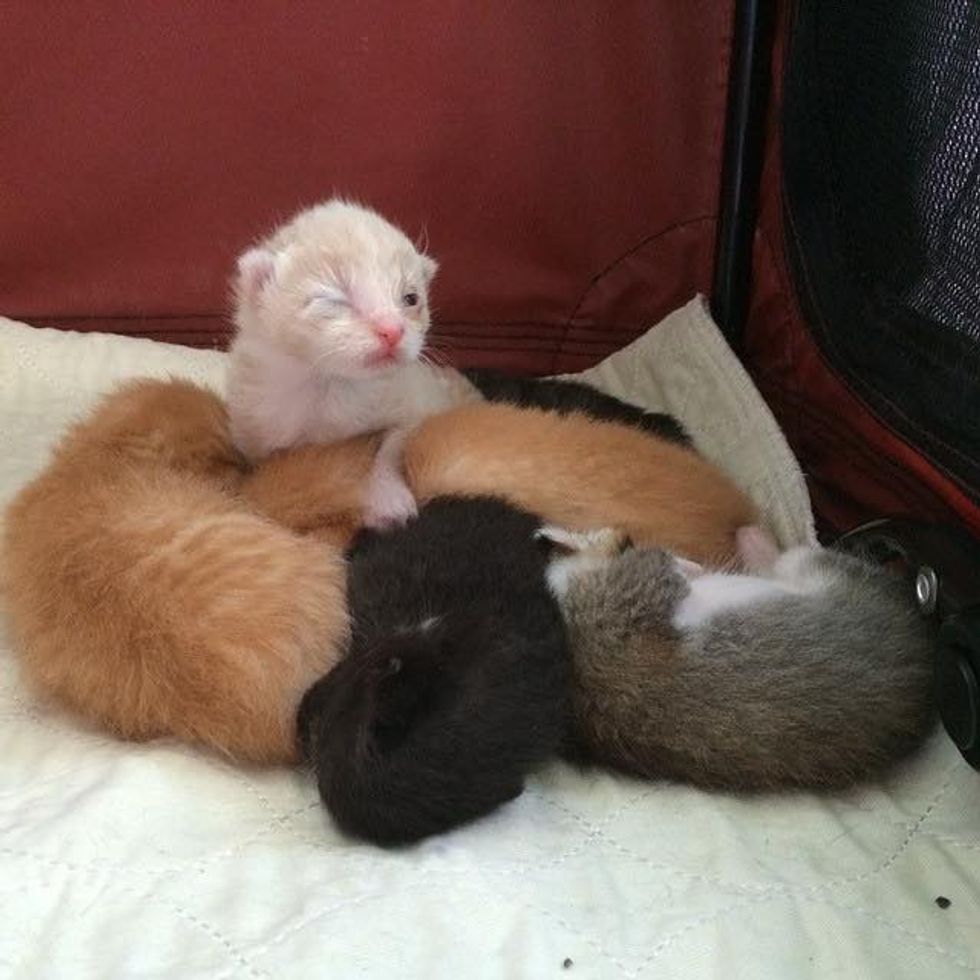 They are all starting to see now! Let the fun begin!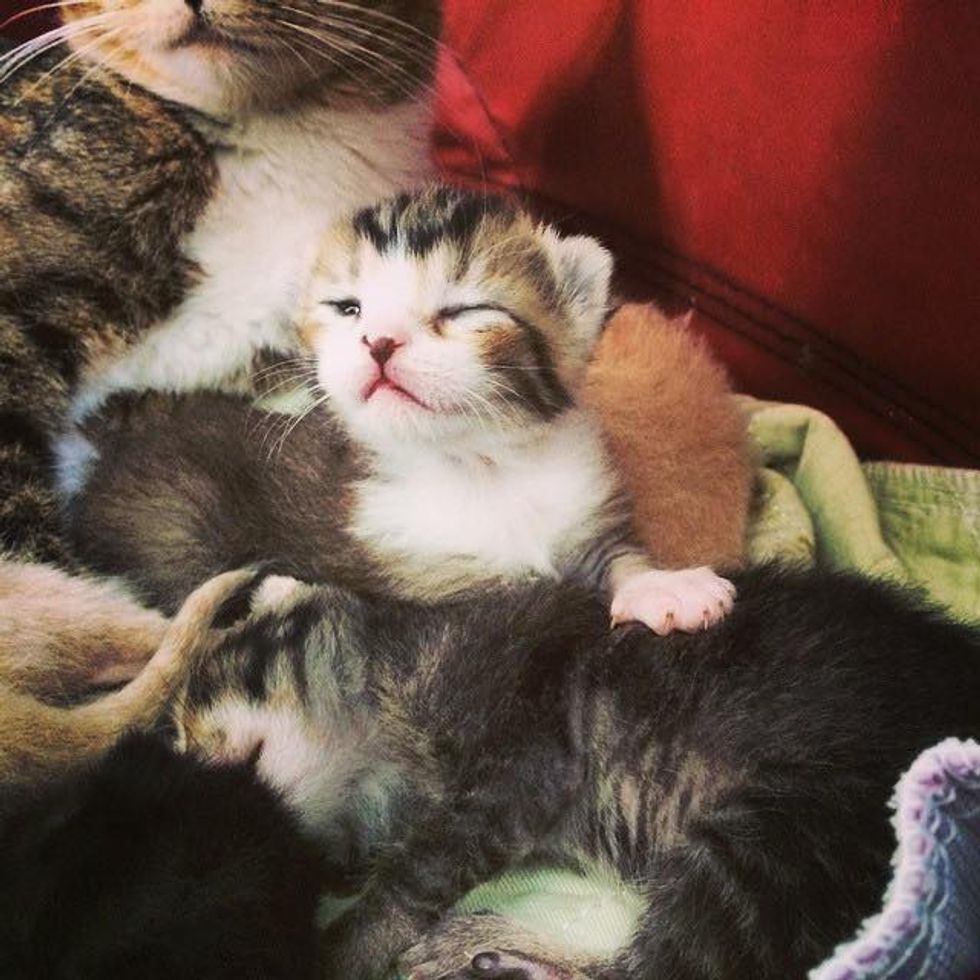 WATCH VIDEO: Lucy the mama and her very hungry babies
WATCH VIDEO: Specky opens his first eye and already has something to say.
Follow Love and Hisses on Facebook.