A stray dog adopted an orphan kitten after losing her litter of puppies. They were discovered in a roadside ditch on March 17. The dog couldn't let her baby out of her sight.
The unlikely pair were rescued and taken to the Mercy Animal Clinic in Garland, Texas. The little baby kitten, less than 10 days old, has been nursing on the dog mama for milk.
They named them Pittie and Kitty. [Scroll down for videos]
"Each morning and when I go in to get Kitty for a feeding she is usually snuggled with Pittie," said Dr. Rick Hamlin. "Every morning Pittie is happy to see Kitty and cleans her up."
"There have been well-wishes coming in from around the world as far as Singapore, Slovenia and Australia.
We are currently interviewing potential adopters with the stipulation that they go together."
"They've made it together this far," he added.
Meet Kitty the little orphan kitten. She was adopted by a stray dog who lost her own puppies.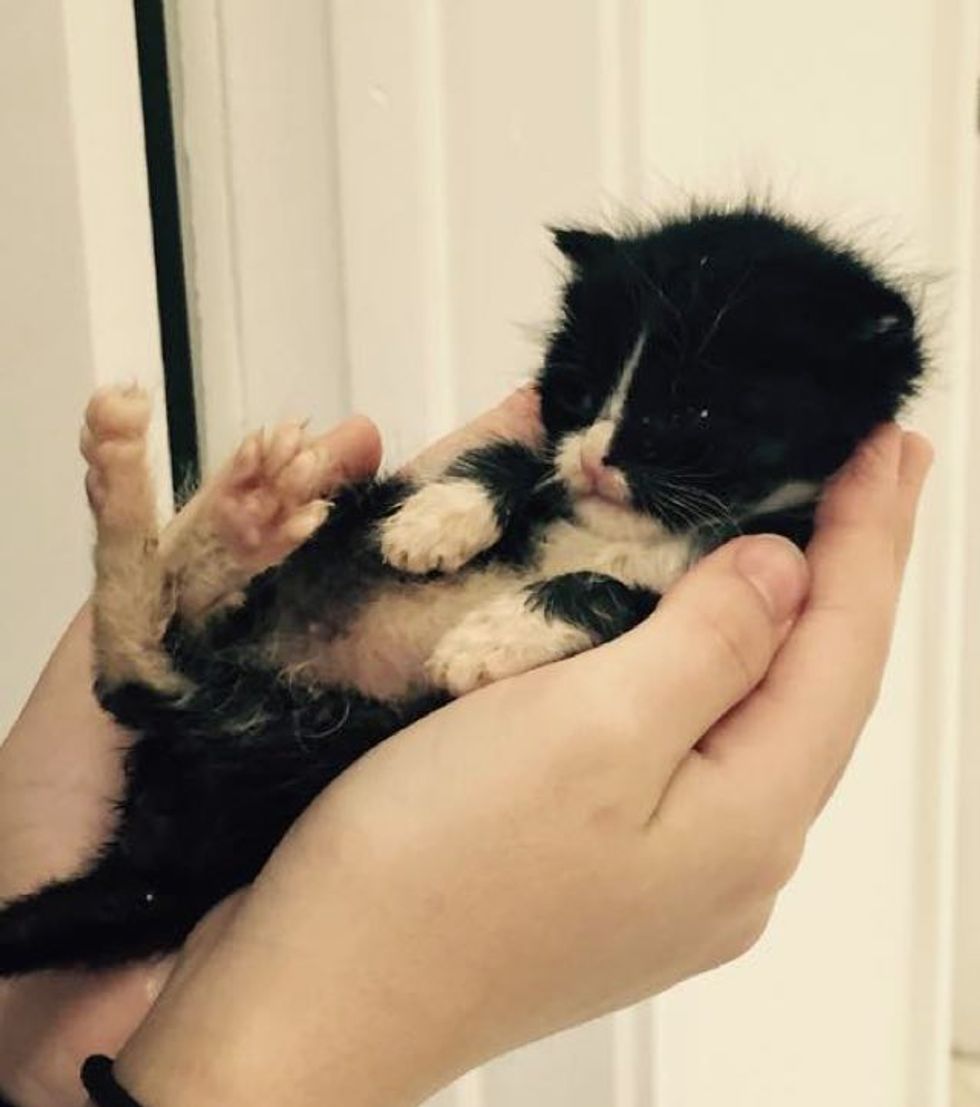 They were found in a roadside ditch and were taken to the Mercy Animal Clinic.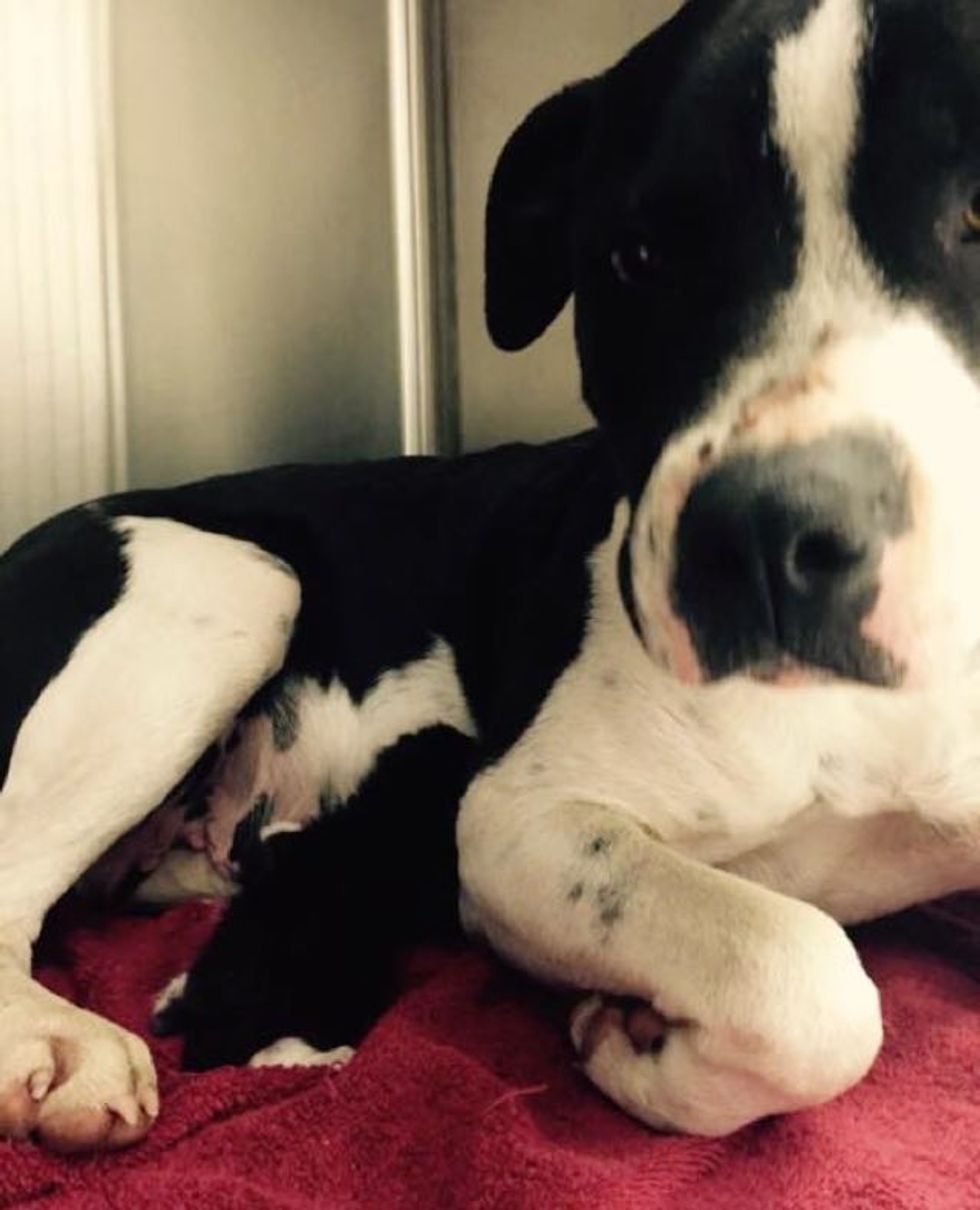 WATCH VIDEO: Pittie the dog mama wants to help when Dr. Rick Hamlin is trying to feed her kitten. 
WATCH VIDEO: Kitty hits the bottle while Pittie the mom dog takes a break.
Kitty continues to thrive and is starting to taste canned food.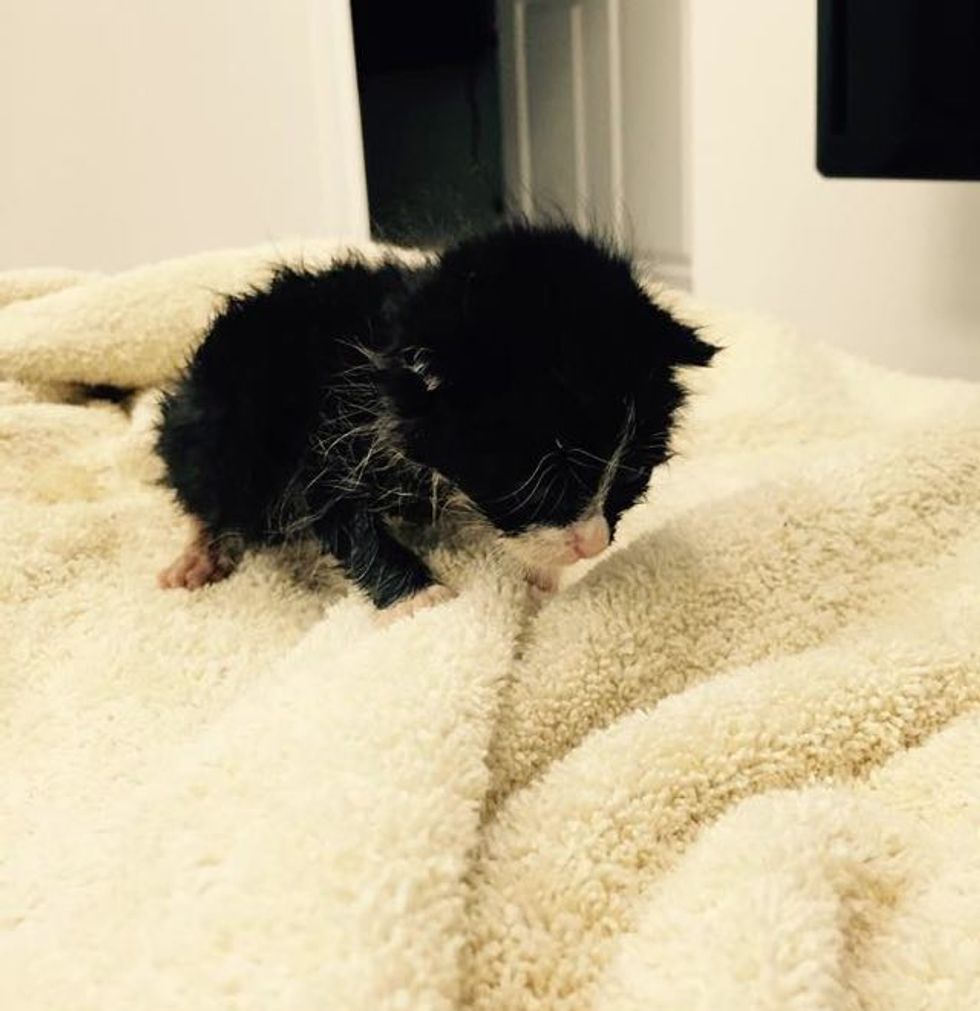 "Kitty goes home with Dr Hamlin every night for bottle feedings and pitty waits anxiously every morning to see her adopted baby."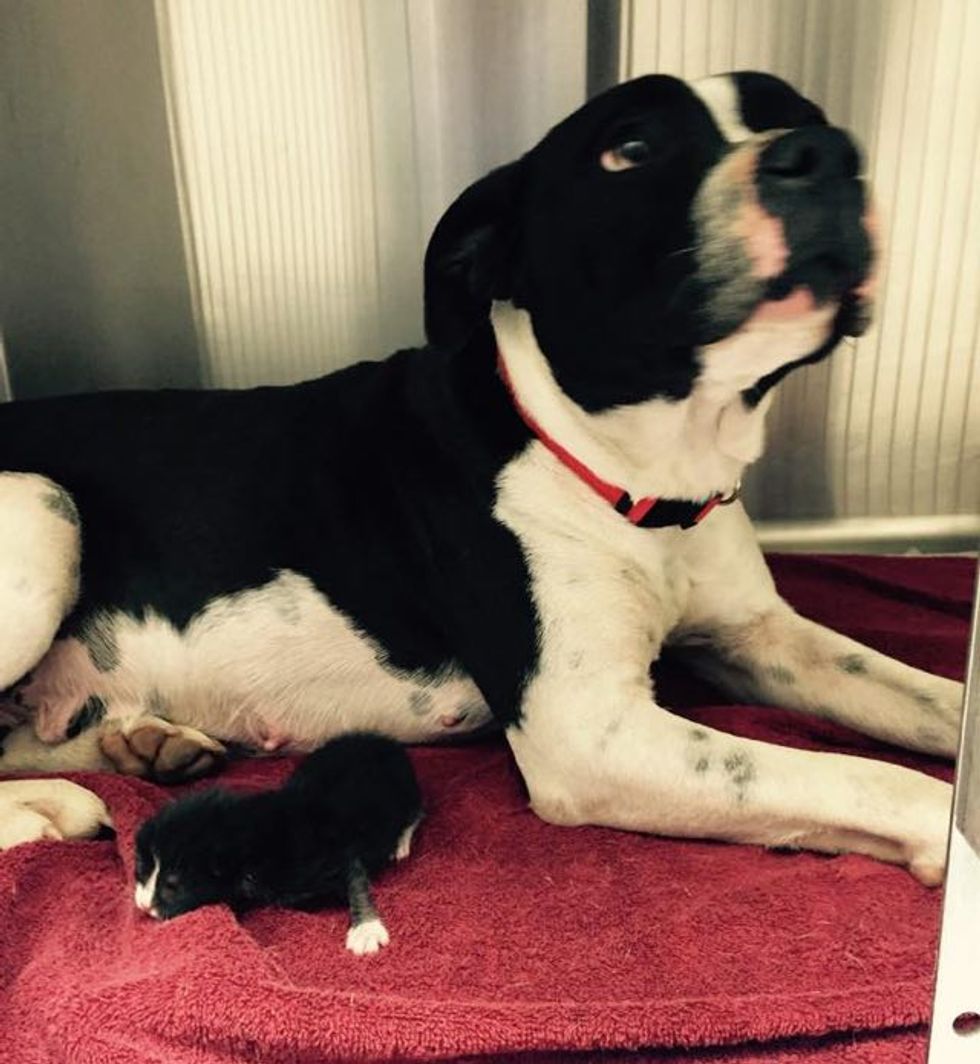 They are looking to rehome this inseparable pair together.
Follow Mercy Animal Clinic on Facebook.
Also seen on Daily Mail.